Dinosaur Toys: If you have a dinosaur loving toddler or preschooler, then this list of dinosaur toys is right up your alley! We are full-on dino obsessed in our house! ALL my kids talk about is dinosaurs! We watch dinosaur television shows (our favorites are Dinosaur Train on PBS and Dino Dan which is better for older kids, but my two year old, Jack, still loves it!) We watch dinosaur movies, we read dinosaur books, we do dinosaur puzzles, and we play with dinosaur toy figurines nonstop!
These are our absolute favorite dinosaur toys in our house. Any of these items would be the perfect gift for a toddler or preschooler who loves dinos!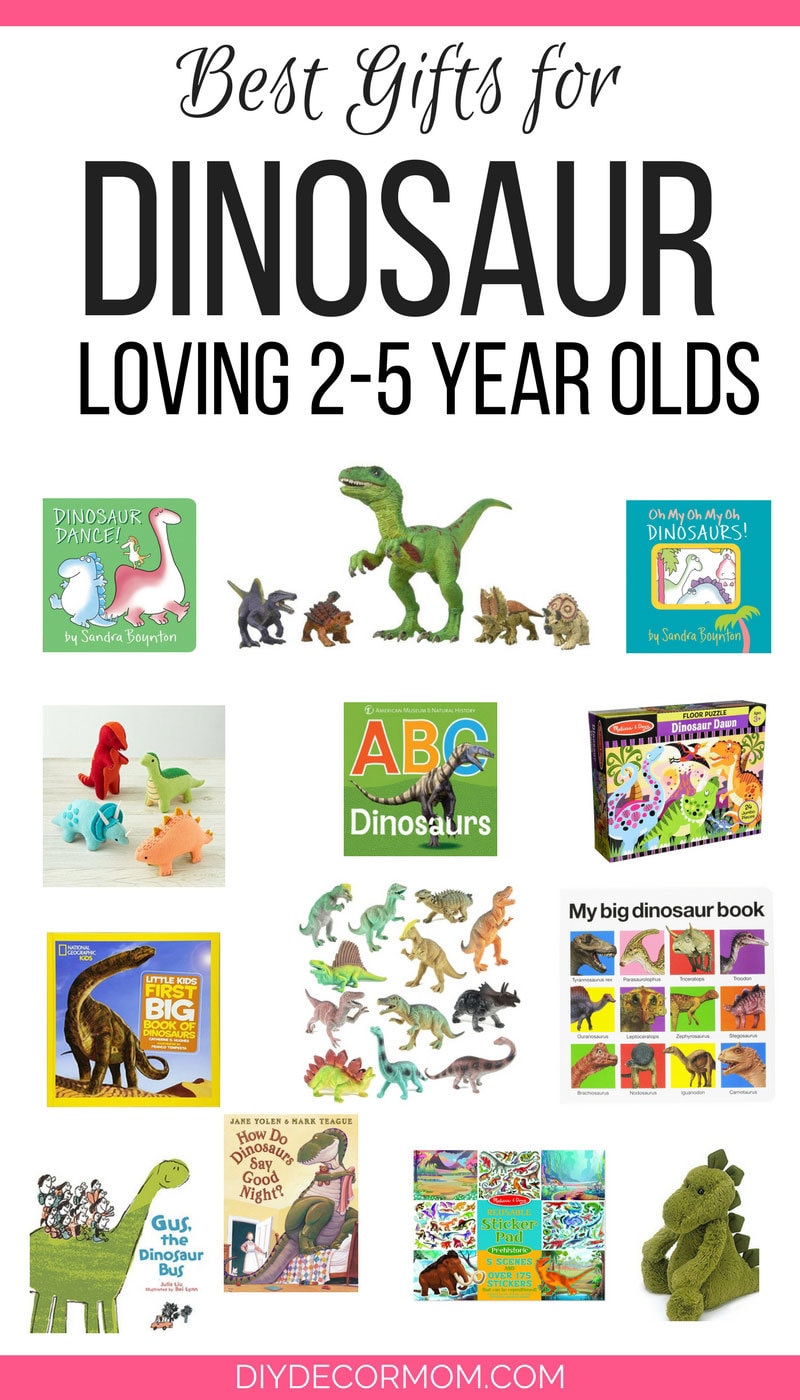 dinosaur dance/ realistic dinosaur figurines/ oh my dinosaurs
plush dinosaur toys/ abc dinosaurs/ dinosaur floor puzzle
national geographic dinosaur book/ budget-friendly dinosaur toy figurines/ my big dinosaur book
gus the dinosaur bus/ how do dinosaurs say goodnight?/ reusable dinosaur sticker book/ dinosaur stuffed animal toy
FAVORITE DINOSAUR TOYS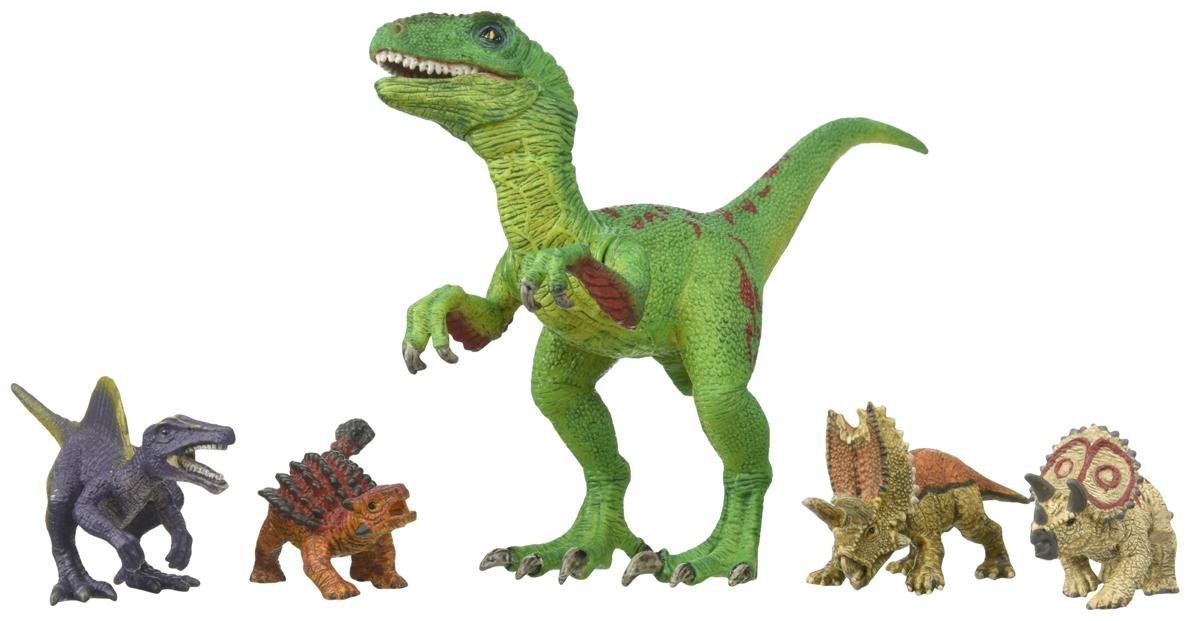 My son loves his dinosaur figurines. He plays with them at the doctor's office, at school, at home, and we even will bring them to restaurants. Heck, he even sleeps with them. My two favorite dinosaur toys are these figurines at two different price points. These super realistic dinosaur figurines are very well made and are hand-painted. We have about 20 of the animal versions. Note the sizes on the dinosaurs because some of them can be quite large (which is realistic) but hard for little hands. Also, they are very heavy, so they might not be best for kids who tend to throw toys.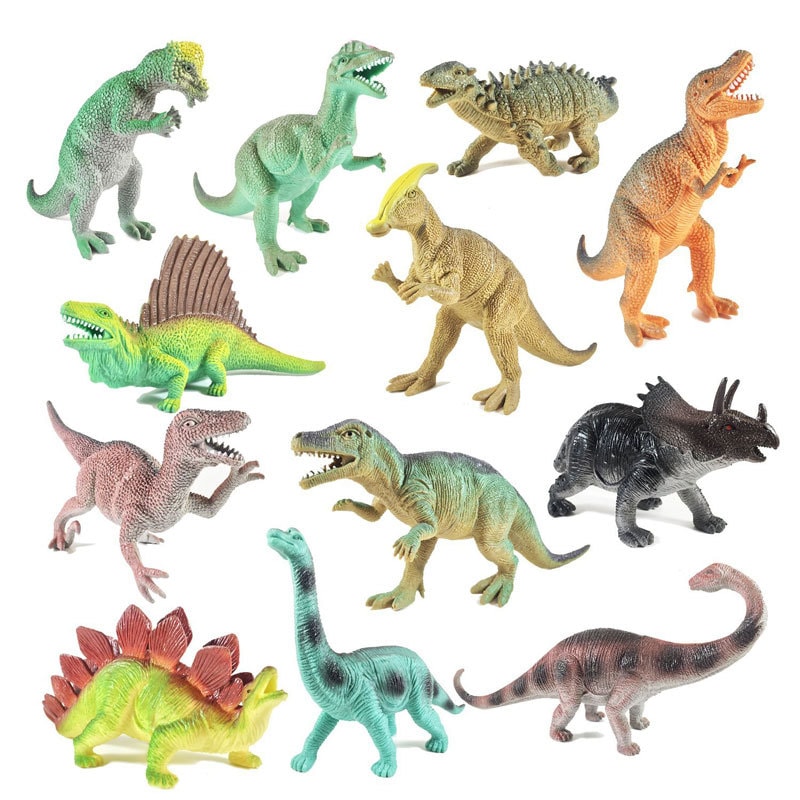 budget-friendly dinosaur toy figurines
The second set of dinosaur toys are a budget-friendly starter pack of 12 different dinosaurs. They aren't as heavy, and aren't as realistic but they are a fantastic choice for a family who wants to start their dinosaur collection. Jack is getting these for Christmas this year.
FAVORITE DINOSAUR BOOKS: FICTION
We love our dinosaur books just as much as our dinosaur toys. For the younger ones, Sandra Boynton's books are always a favorite.Dinosaur Dance and Oh My Oh My Oh My Dinosaur both have fabulous rhyming and a sing-song rhythm that even the littlest ones (and parents love.)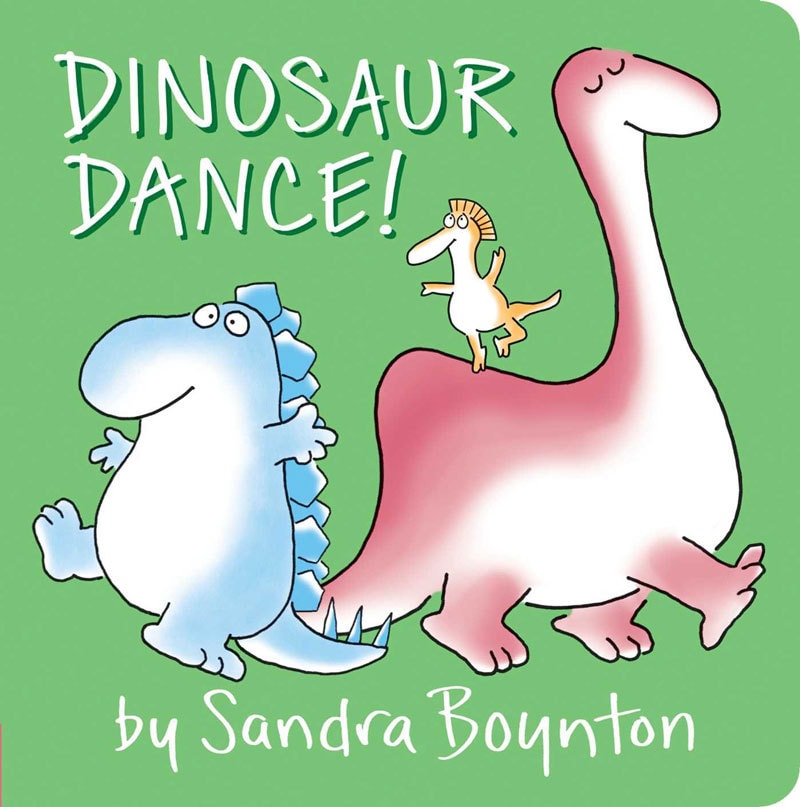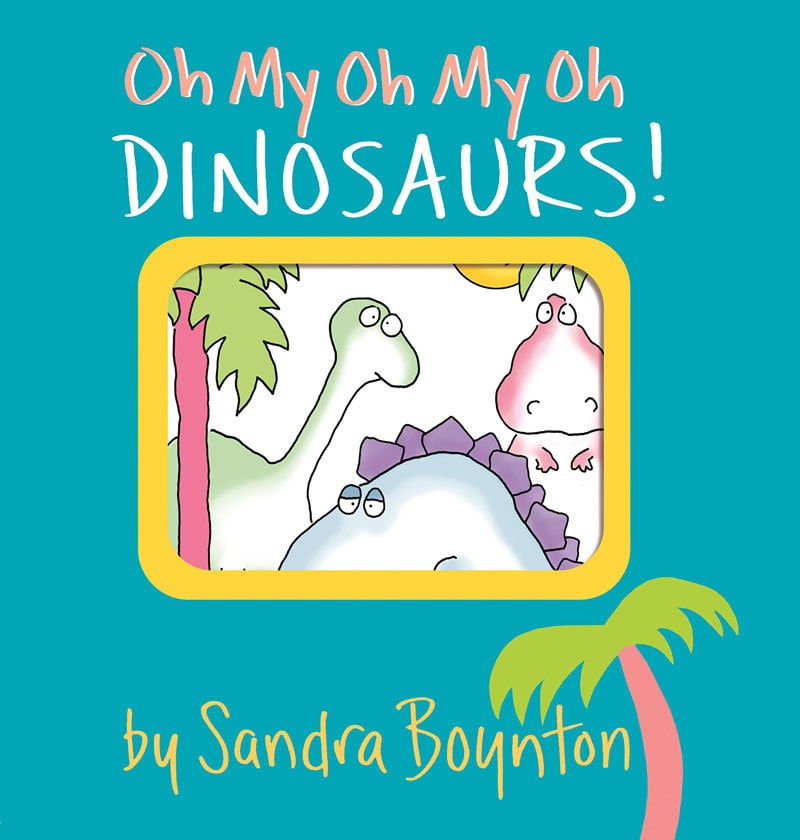 We also love all of Jane Yolen's books on How do Dinosaurs… All of them are based on typical toddler behavior, and ask the reader if dinosaurs do the poor dinosaur behavior or if they do good dinosaur behavior. We love How Do Dinosaurs Say Goodnight best, but we also adore How Do Dinosaurs Eat Their Food, and How Do Dinosaurs Say I'm Mad?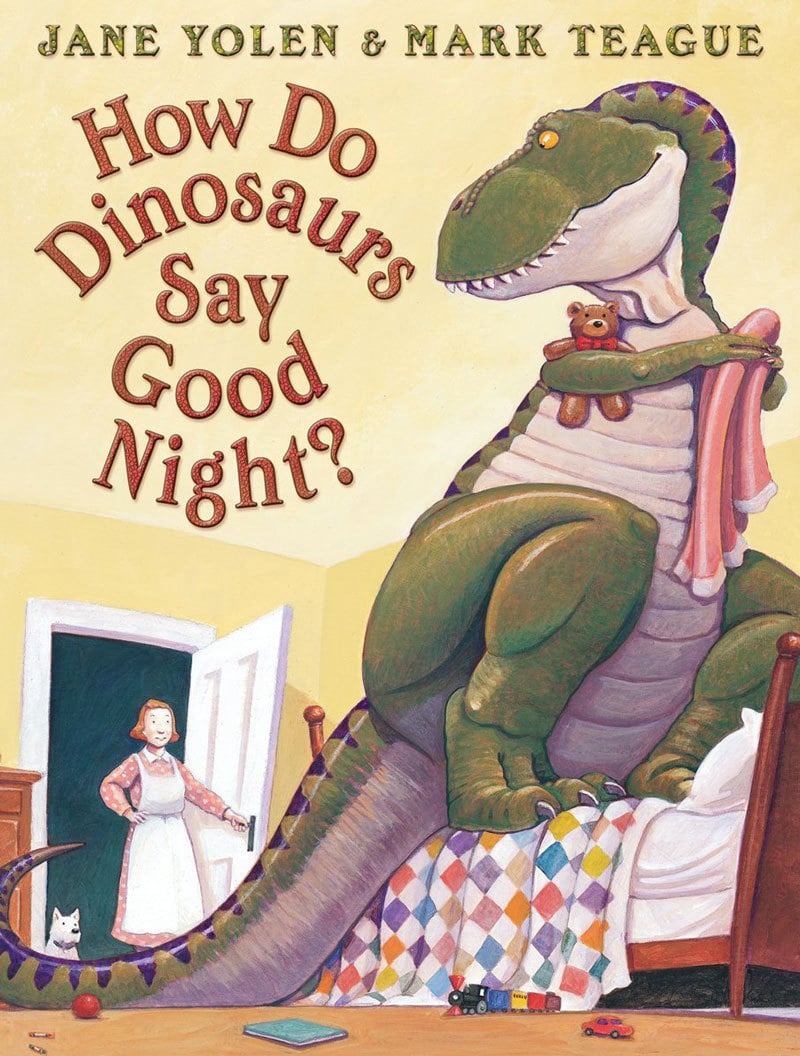 Another dinosaur book favorite is Gus the Dinosaur Bus. The drawings are cute, and the story is short enough even for two year olds and demonstrate creative problem solving.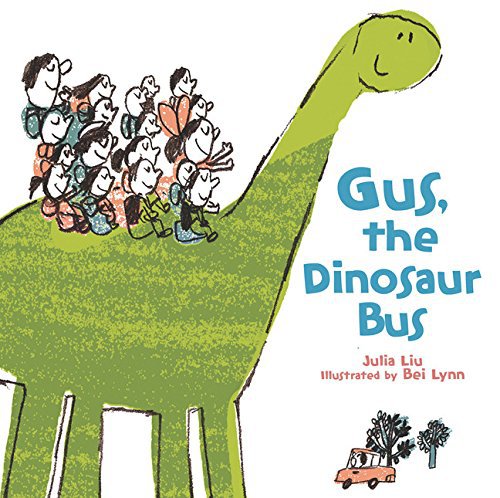 FAVORITE DINOSAUR BOOKS: NONFICTION
My kids also love dinosaur non-fiction books. It helps them label their dinosaur toys and dinosaur figurines correctly, and I have found they are always eager to learn the correct terminology for all the dinosaur species.My Big Dinosaur Book is the perfect starting point for budding paleontologists, like other Roger Priddy books, it has simple colorful pictures and easily readable names underneath.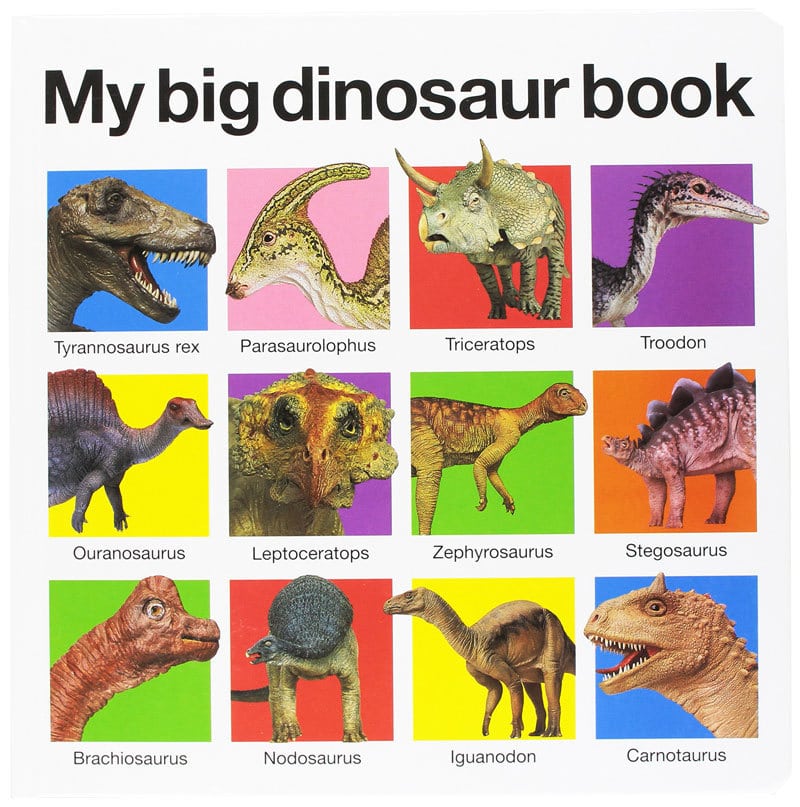 National Geographic Dinosaur Book is another great nonfiction book about dinosaurs but is better for preschoolers than toddlers. Nevertheless, my two year old loves looking at all the realistic pictures, and it has tons of information on each dinosaur.
FAVORITE DINOSAUR PUZZLES
We recently went to a dinosaur museum and wouldn't you love it? My kids favorite activity there was not the fossils, or the dinosaur bones; but, the dinosaur puzzles! These two dinosaur puzzles are our favorites. My toddler loves finishing the puzzle and then bringing his dinosaur toys on top of it. Both of these dinosaur puzzles are good floor puzzles both about 3 feet in width. My kids love both of them!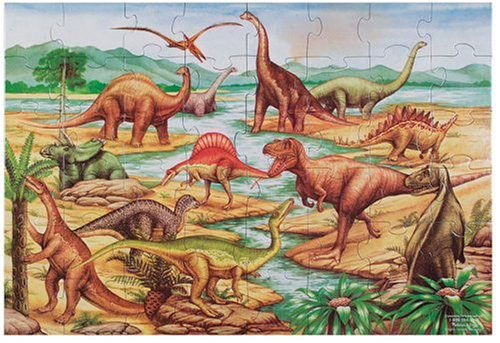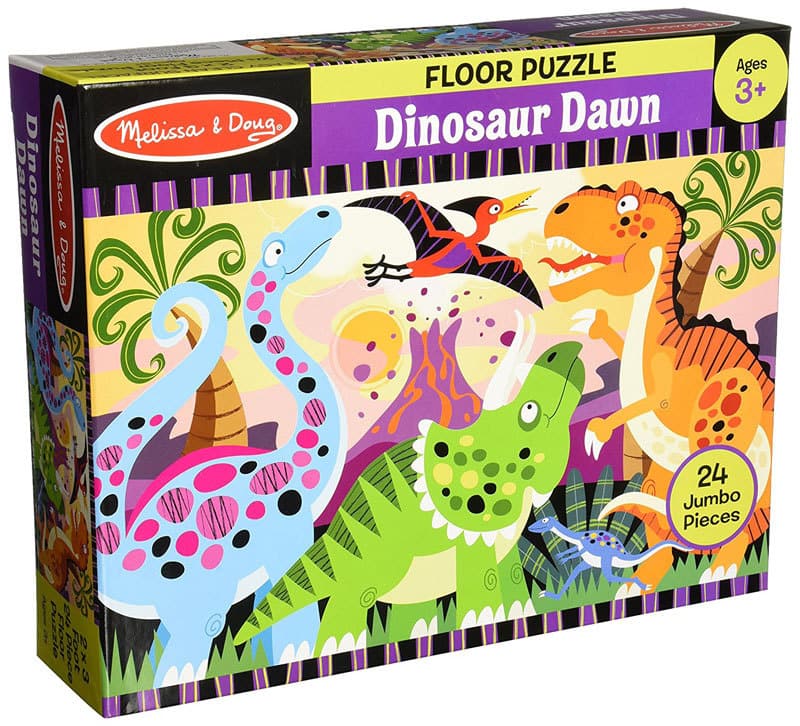 FAVORITE DINOSAUR STUFFED ANIMALS
I love these soft dinosaur toys because Jack can play with them and sleep with them! This plush set of dinosaur toys is so cute, and the dinosaurs are a bit smaller which makes it easier for little hands to play with multiples at the same time. We have several of this brand's other animals, so it was only natural to add the dinosaur stuffed animal toy to our collection and it comes in three different sizes!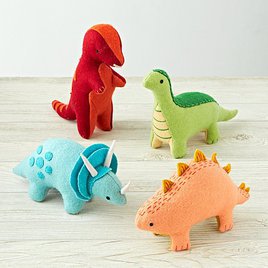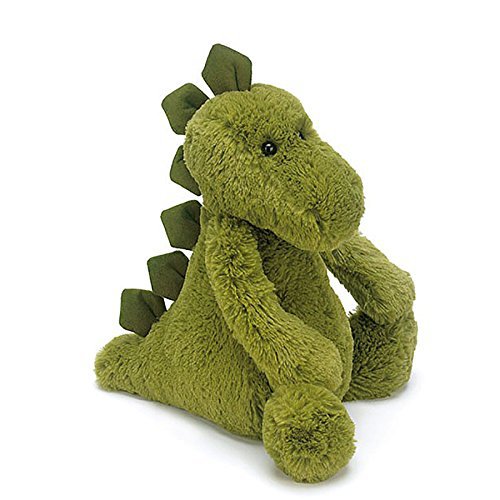 And lastly, if you are looking for a moment's peace, this reusable dinosaur sticker book is the perfect quiet time activity–it doesn't make a mess, is easy to clean up, is contained, and is easy enough for little fingers. My son has spent hours playing with them, and my daughter loves these reusable stickers too! It makes a great birthday gift, or a gift for a rainy day!
SAVE THIS PIN FOR LATER!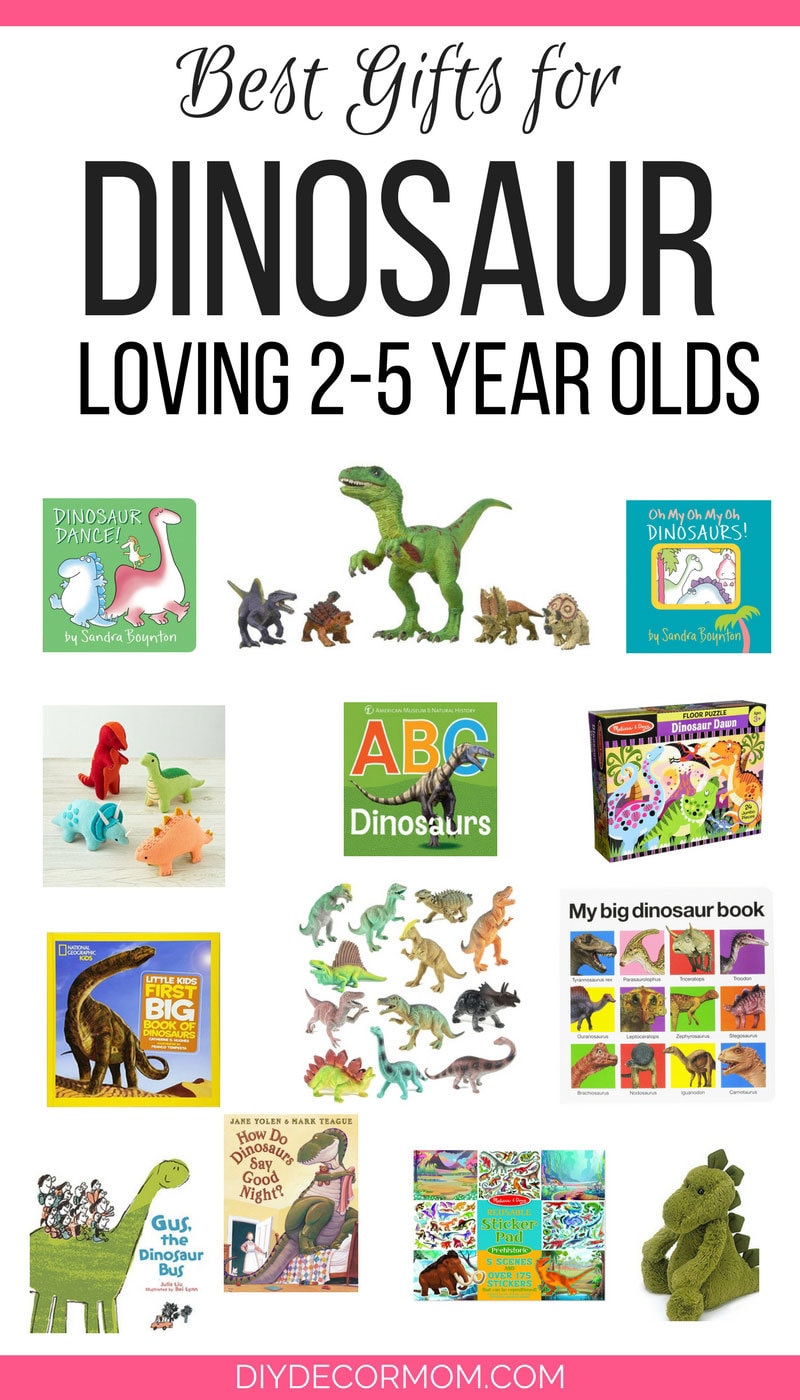 So there you have it, all our favorite dinosaur toys for boys and girls who adore dinosaurs! Do your kids love dinosaurs too?
IF YOU LIKE THIS, YOU'LL LOVE THESE POSTS!!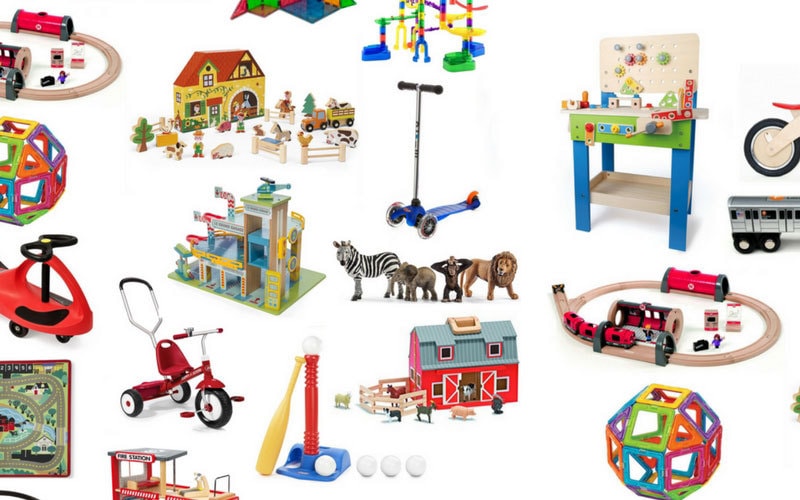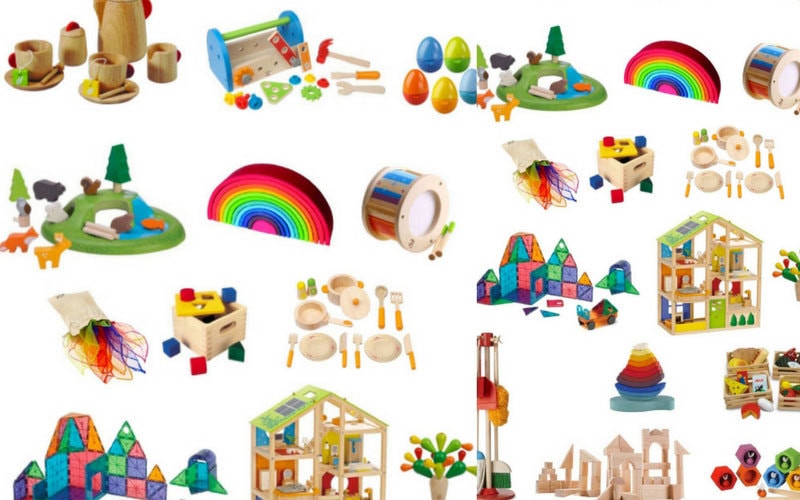 BEST MONTESSORI TOYS KIDS WILL LOVE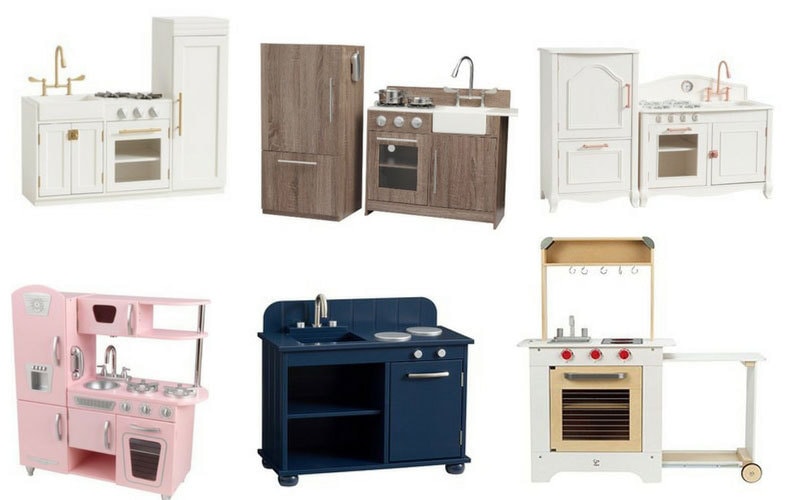 BEST PLAY KITCHENS IN EVERY PRICE RANGE