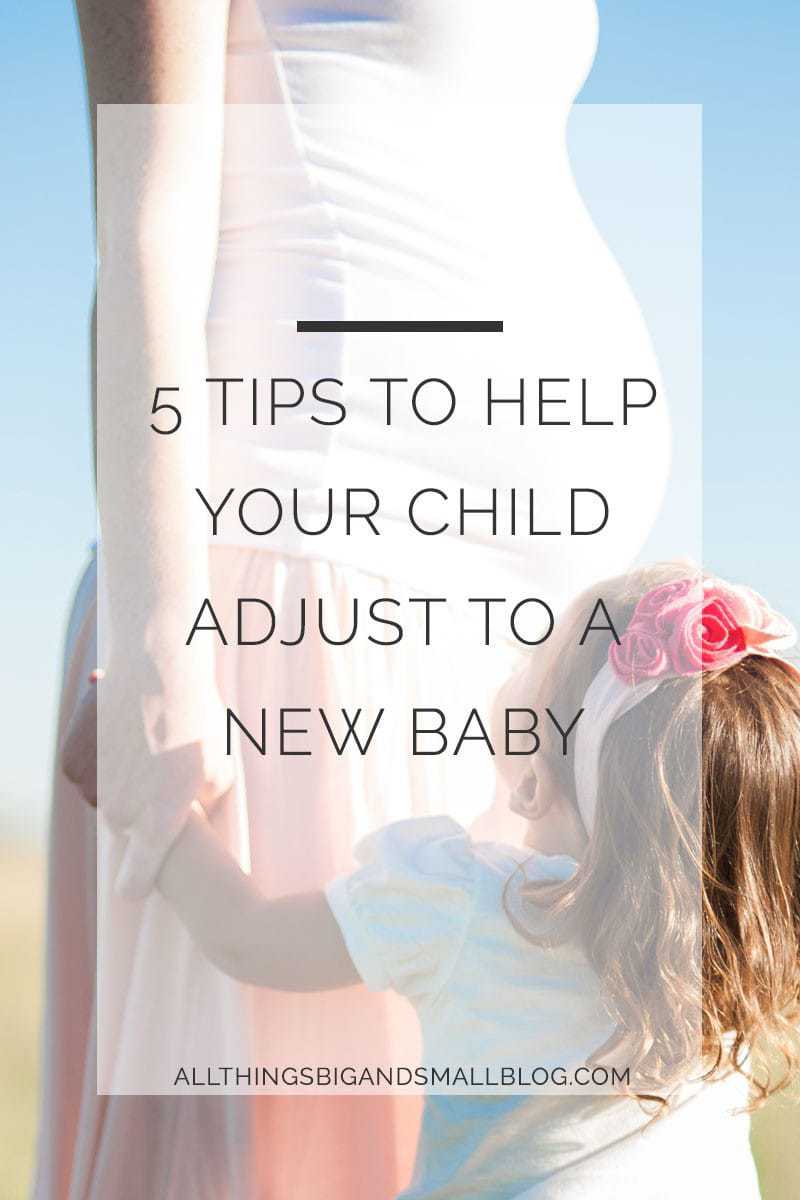 I had a hard time adjusting to my new sibling when I was younger, so with Bowe, my mom urged me to try to prepare her as much as possible to ease the transition to to a new sibling. Obviously, there is a limit to how much you can help your kid adjust to Baby. At some point, it is going to be a question of personalities; but, here are five actionable things we did to help Bowe adjust to her younger brother, Jack, all of which helped ease the transition.
Before the Baby Comes:
1.) Talk about the baby coming and what to expect
To a two-year old, a baby is not a known entity. They know that they are little, and have probably seen them many times; but, many kids won't know what to expect. We read a lot of books on babies and the ones that had concrete examples of a baby in a child's daily life were our favorites. My New Baby was a great book as well as I'm a Big Sister. We made a point of talking about the baby, and how it would sleep a lot, how it would cry, what it would eat, and specifically what activities we would do (covering it with blankets, giving it bottles, changing its diaper.) Discussing with your child what is going to happen when the baby comes (are you going to the hospital? who is going to stay with the child? will the child come and visit?) Talking about all these things really helped prepare her for the day when we did go to the hospital, and she woke up to her Grandpa in the morning! As with most kids, it did take her awhile to adjust to the new baby (I think the first two weeks were understandably the hardest) but it went really smoothly all things considered.

2.) Gather some activities and new toys
When Bowe met us at the hospital, she received a gift from Jack. The point of him giving her this gift was three-fold: to give her something to do at the hospital, and to make it a positive experience (seeing your mom in a hospital bed might be unnerving to some kids), and to have a new toy that she could play with when we got home. We chose to give her a couple new books at the hospital, one of which had special stickers from her favorite movie–Frozen (who could have guessed that?) While she wasn't as interested in the toys at the hospital, she was at home and they were a good distraction during the early weeks post-partum when all I did was nurse. If you plan on nursing, stocking up on some books and other activities your toddler can do while you nurse can be really helpful as well (in addition to the beloved iPad I admit.)
3.) Have Dad take a more active role
Two months before Jack was due to arrive, I had my husband start putting Bowe to bed at night. Up until that point, she had really been adamant that mommy put her to sleep. Knowing that I was going to need to rely on him and other people to put her to sleep and get her in the middle of the night, if need be when the newborn came, I started to let Dad take over more. I knew that doing this transition before the baby came would be a lot easier, and she wouldn't feel like the baby was necessarily taking away what she would have normally done. The upside to this was that when Jack arrived, Bowe felt like she still had her routine, and her "point-man" still in place. I could sleep when the baby slept for the first week and didn't need to worry about trying to feed the baby around her bedtime schedule (because let's be honest, he had no schedule whatsoever and ate every 20 minutes). Fortunately, when I got sick twice with mastitis in the first five weeks, Evan, was able to take over more easily. This also helped in the last trimester because I would often push myself too hard during the day and would have lots of Braxton Hicks at dinner/ nighttime. It was amazing to see Evan and Bowe's bond grow.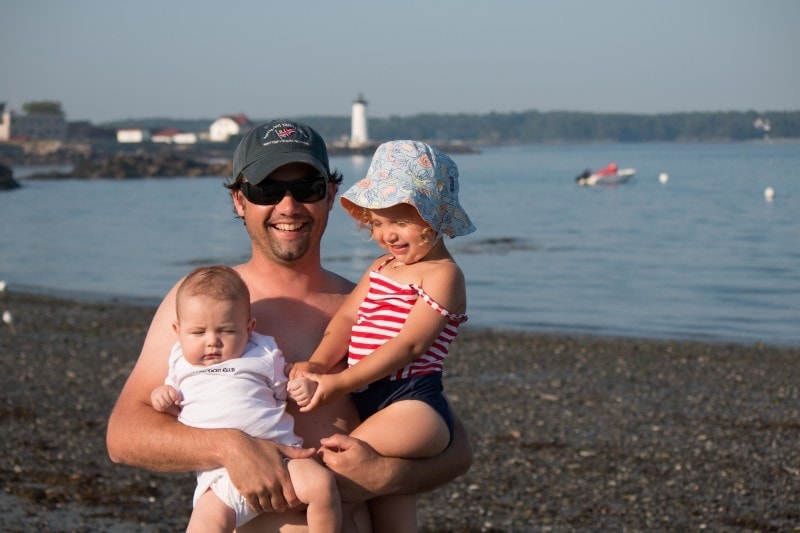 When the Baby Comes:
4.) Ask for help
Your older child has been the center of attention for her life. It is going to be quite an adjustment for her to have someone else that takes away most of your attention (especially during the first several weeks). By asking for help from her favorite family members (or babysitters) and giving her one-on-one time that way, it lessens the blow. Obviously, it depends on the child but Bowe took really well to this. She did so well with this to the extent that honestly, it kind of hurt. At one point, she was asking for Dad or Nammy (her grandmother) instead of me to put her down. It was sad for me that she didn't want me; but, it was a relief. I was relieved that she had such a connection with other family members that she felt comfortable being taken care of by them and choosing them.

5.) Give the older child things to do/ ways to help
Toddlers want to be independent and they want to help. By giving my older child, Bowe, specific tasks she could "help" with, it established that she was different than the baby. She wasn't a helpless little being, but a big girl who could help mommy. This also helped her feel at home in her new role. She wasn't the baby anymore, but she was mommy's helper. Now, we still hugged her just as much and made sure she felt loved and adored but we emphasized how she could do stuff the baby could not. I would ask her to get a diaper for me, a burp cloth, to go get a toy. Sometimes she wanted to help, other times not, but giving her concrete directions and activities in which she could relate to the baby helped the transition.
By doing all of these things, I think we really helped smooth the transition for Bowe . Now that Jack is almost six months old, and he is becoming more and more active (grabbing her toys, trying to crawl) she is interacting with him more. I know this is when the sibling rivalry often starts, because the baby is less of a blob and more of a person, so we are working on minimizing that. What did you do to ease the transition for your first one? Did you have your older child give the new baby a gift or vice versa? I was such a brat to my younger sister (my younger brother was pretty unscathed,) I am hoping that my kids have a better relationship during their childhood. Thank god we are really close now because we were best friends and worst enemies growing up.