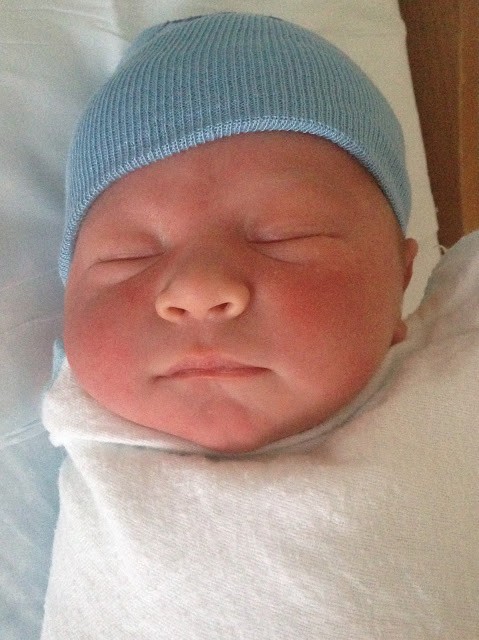 As you may have noticed, I have been totally AWOL for the past month. I never intended for it to happen but having two kids has been an adjustment. It is hard to accept that I just cannot be everything to everyone at the same time. Inevitably, B needs something when J is nursing and she has to wait, or J wakes up and I am with B (and unable to nurse RIGHT THEN) so he has to wait. Bedtime and dinnertime have been our hardest obstacles. He is a really easy baby but loves nursing. And he cluster feeds out the wazoo.  We are talking several hours several times a day of 20 minutes apart feeding sessions. And nothing will placate him but the boob. My mother and grandmother both attest they have never met such a constantly hungry kid. I am hoping by six weeks his nursing schedule eases up for both me and B because it is no fun to have a mom who is always holding a baby brother.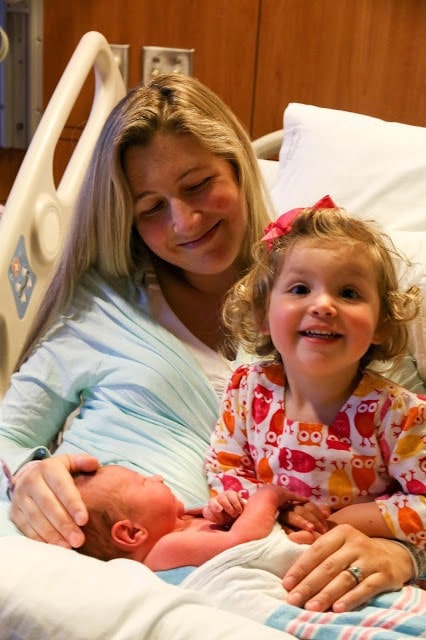 So I thought I would share some photos today of his arrival, of B meeting him and I will be back later with an update on our first month (how often is he feeding, sleeping, what products I love/ hate). I also have a post on how we helped B adjust (and are trying to continue to help her adjust) but overall she is doing amazingly well! And finally, some fun posts on dressing little boys (it is a lot harder finding cute stuff than for little girls!) Sorry for the photo overload, so feel free to skip it if you aren't interested but I know lots of family members want to see!
This is probably a big blogger no no, but I haven't ever shared my story about B's arrival because I wasn't blogging at that time, and am a bit ambivalent about sharing J's. It is so odd but it feels like something so personal and special. So I will just leave it to the bare details. J's delivery was the absolute opposite of B's. With J, My active labor was MAYBE three hours total with about 5 minutes of pushing. From the time we walked through the front door to the time he was born was a mere 25 minutes. I was blessed to have both births natural and drug-free and free of any complications. At the other end of the spectrum, B's birth was 12 hours active labor and 3 hrs. 45 minutes pushing). But with both I was blessed to have two happy healthy babies, which is really all anybody ever wants and can ask for!
  Poor guy was a little bruised up after such a fast delivery!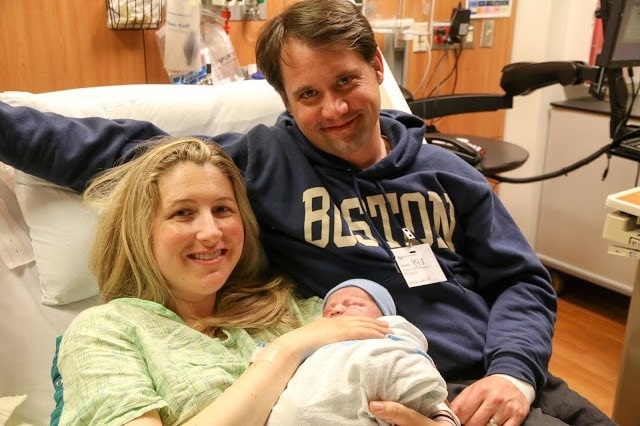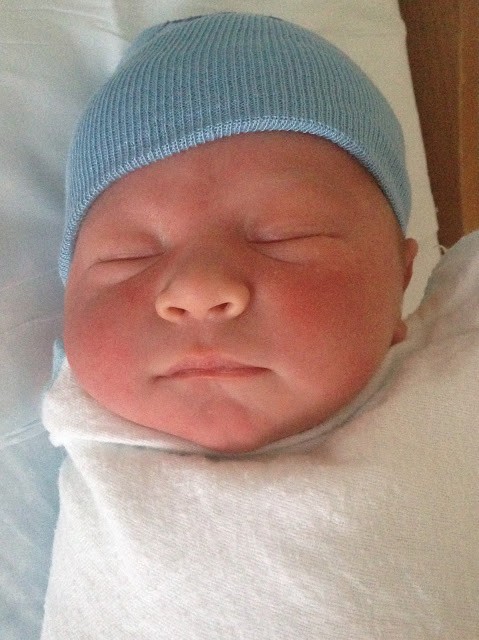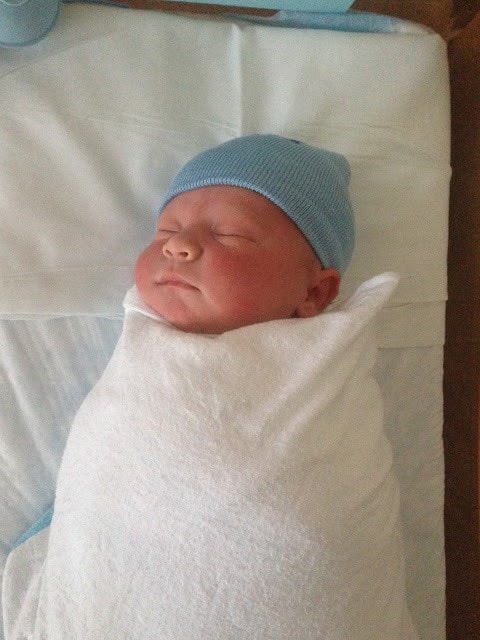 Here are some pics of J meeting B. These are probably some of the most special pictures we have and B couldn't have been more excited! My mother-in-law and father-in-law brought her to see me at the hospital and it was so special! I don't think E and I have every been prouder, every cliche is true about you feeling like your heart is going to burst.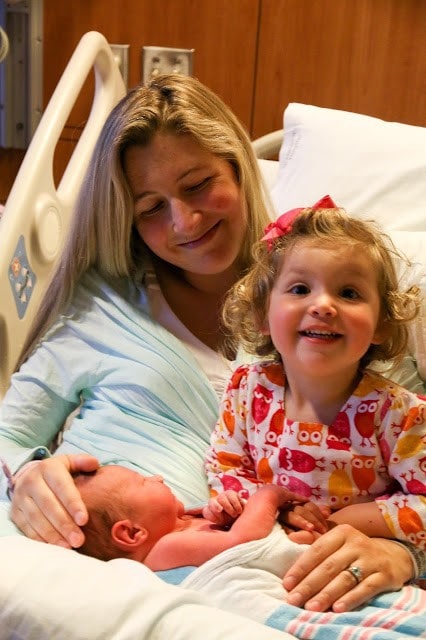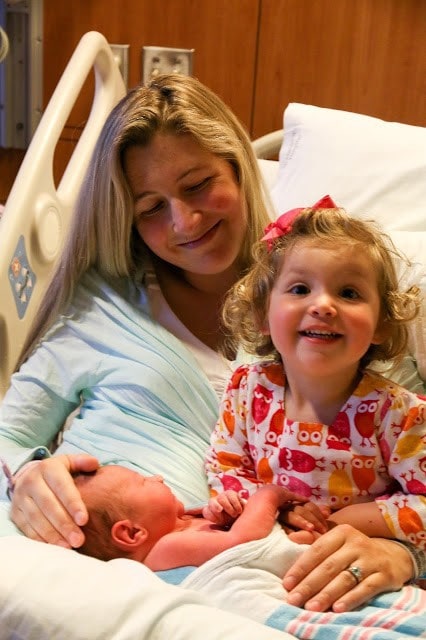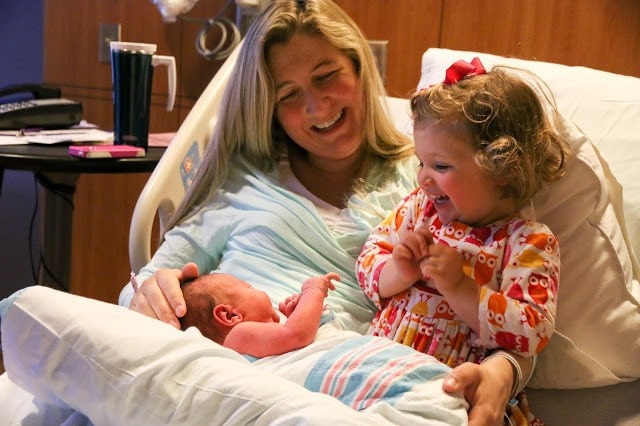 And here are a few we took his first whole weekend home. Photographing two kids is no joke!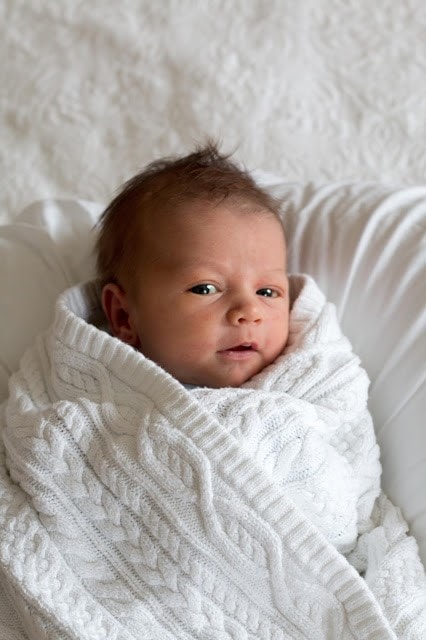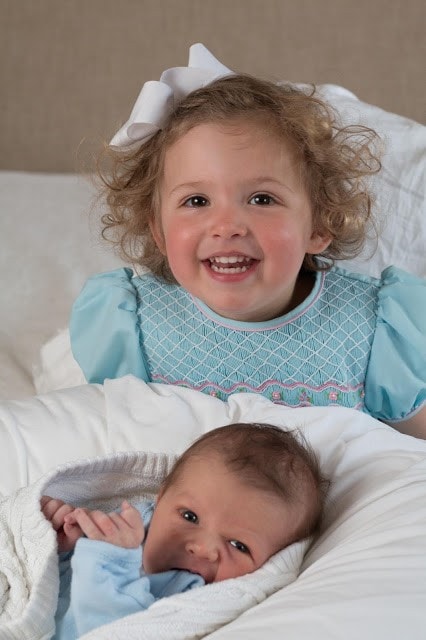 Although the last four weeks have been tough, and have not been without their difficulties (mastitis in both breasts, several plugged ducts, sleep deprivation) we are so thankful for our newest addition and are completely smitten with him!