Grey Paint Colors: 11 Designers share their favorite grey paint colors! If you want to paint a room grey but don't know where to start, then this is the post for you! There are so many grey paint colors it is easy to become overwhelmed at the prospect of picking out the one for your home; but, it needn't be so hard! So today, I teamed up with 11 of my fellow design bloggers to share our favorite grey paint colors. Make sure you check out all the rooms–there is so much design inspiration (and it is way easier to see a color in a room than it is on a paint swatch!)
*Please pin from the original source–it helps give the blogger's proper credit for their work!
GREY PAINT COLORS FOR YOUR HOME
I love grey paint, and it is the common thread throughout our colorful house. I painted our master bedroom grey, our living room, our dining room, and even our hallway grey. I love to start with neutral walls and then add punches of color with furniture and accessories. It is the perfect neutral color that is relaxing yet warm!
Whether you want a deep moody gray or a light airy grey paint, any of these colors will look fantastic in your home! I tend to use Benjamin Moore colors mostly because they are so close to my house and their zero VOC line works best for me and my family. But, I have used Sherwin Williams with great success too!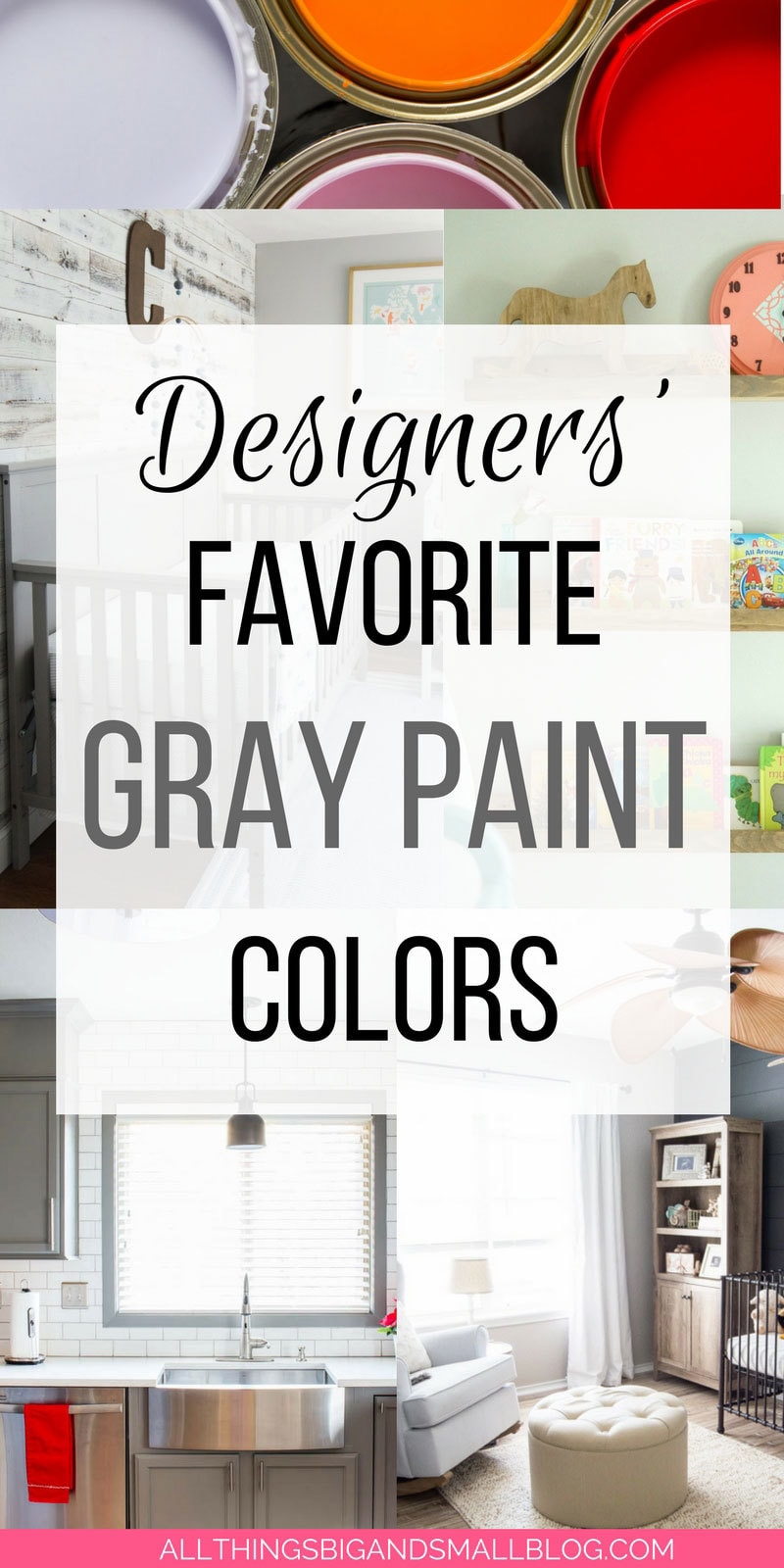 Want more direction? Download my free E-Book, which walks you step-by-step through everything you need to know to choose paint colors, my favorite painting tools, and how to paint any surface in your home!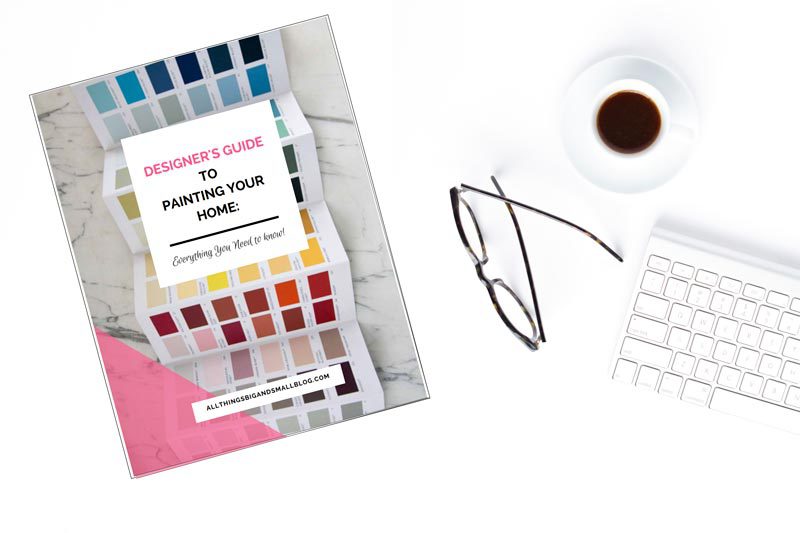 And if you want even more painting inspiration, check out these other How-To Painting Posts–including my favorite 4 grey paints