This is a sponsored post by Newton Crib Mattress but all opinions are mine alone.
Breathable Crib Mattress: what to look for in a crib mattress. Like most moms, before purchasing any baby gear, I always do A LOT of research. I want to know if what I buying is sound quality and is safe for my baby. I take pride in creating a beautiful and safe home for my family, and given how much time kids sleep, I want to make sure they have a healthy breathable crib mattress!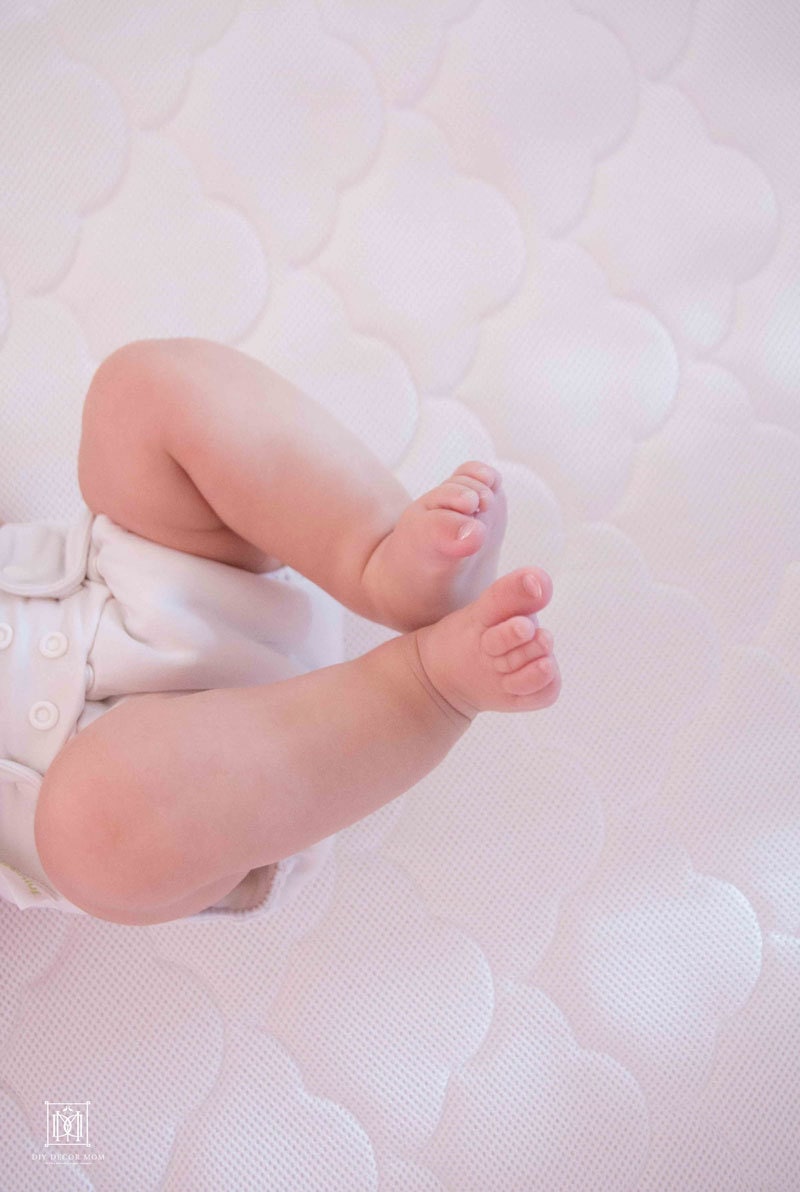 BREATHABLE CRIB MATTRESS: WHAT TO LOOK FOR
We've all heard of SIDs, so you already know how important safe sleep is–babies should always sleep in their own bed, on a firm mattress, on their backs, and with no loose blankets. We love to use sleep sacks to keep them warm (especially during our frigid Wisconsin winters) and I always place my babies on their backs to sleep.
The last component of making a safe bed is having a firm crib mattress. After having three crib mattresses (we have a mini-crib complete with its own mattress, Jack's crib mattress, and a third brand of crib mattress at my parent's cottage, I can absolutely say with confidence that this is my favorite crib mattress. Why? Well, the Newton breathable crib mattress hits each of these points: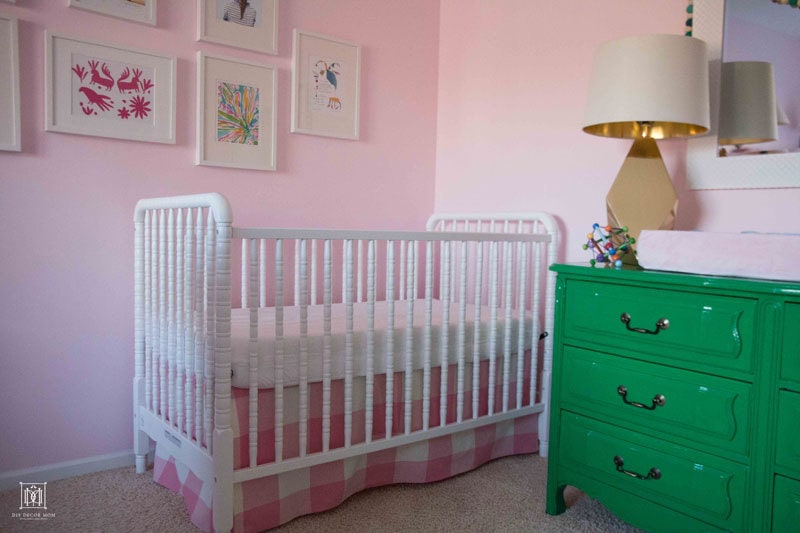 EASY TO USE
Before you roll your eyes, hear me out. How often do you change your baby's crib sheet? If your babies are anything like mine, then you change it a lot–probably close to once a week at least. Have you ever tried to change a crib mattress when it's on its lowest position in the crib and is super heavy? It is not easy! For any crib mattress in our house, I require that it isn't too heavy or awkward that it's difficult to change sheets. The Newton breathable crib mattress is easy to handle and while being sizable is not too heavy.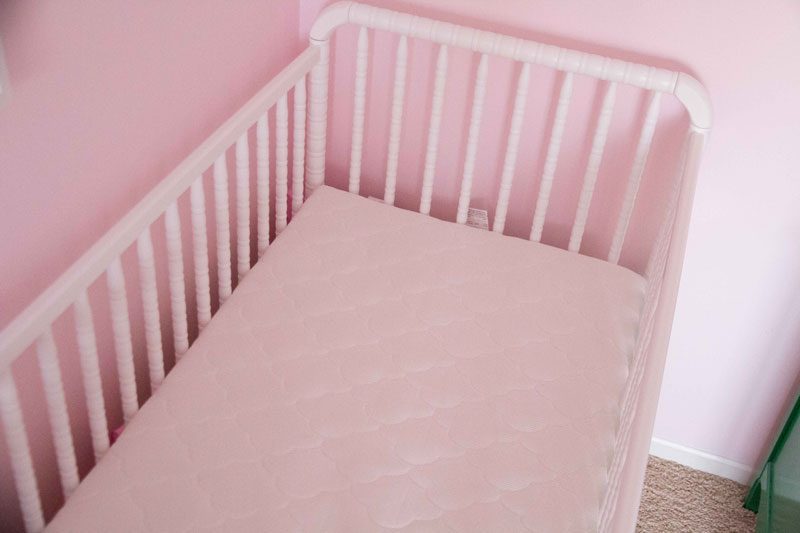 COMFORTABLE
Even though crib mattresses are supposed to be firm, it shouldn't be as stiff as a board! Our babies need to be comfy, as do our toddlers! The Newton baby mattress is much softer than Jack's mattress, our mini-crib mattress, and is slightly cushier than our cottage mattress, making it the comfiest out of the bunch! If I were to choose a mattress to sleep on, it would definitely be the Newton, and I like it so much I am thinking about switching out Jack's mattress to a Newton as well.
Newton crib mattresses achieve comfortability by using Wovenaire technology–the crib mattress is made of three main layers: the top is a 3-D spacer which has soft pillows of air, the middle is comprised of 90% air by volume and 10% food grade polymer, and the bottom is another 3-D spacer layer.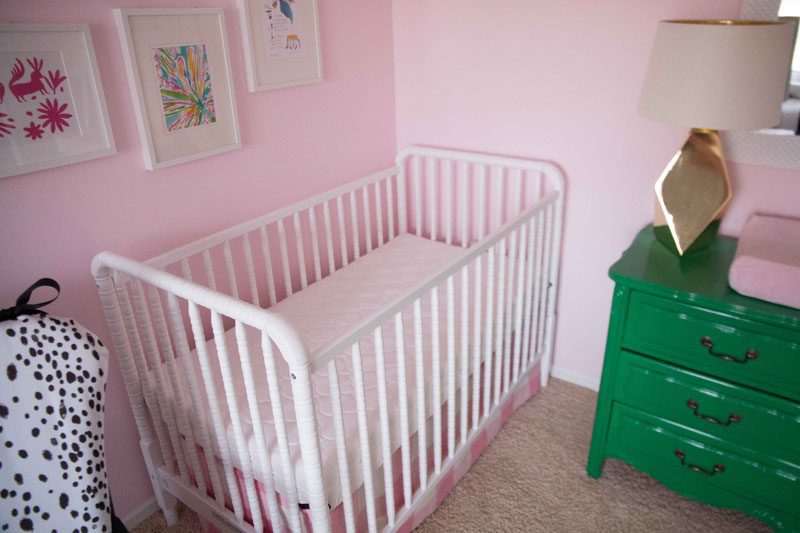 HYGIENIC
Having a hygienic mattress is equally (if not more important) than how comfortable it is. None of us want our babies sleeping on a dirty mattress that breeds bacteria. Yikes! That makes me crazy just thinking about! Traditional organic mattresses aren't breathable and are usually sealed in airtight, plastic, waterproof covers that don't circulate air. Jack's mattress is like this and it even SOUNDS uncomfortable! I can't wash it, all I can do is wipe it down with a microfiber cloth, and I need to use a separate mattress cover to protect it!
By contrast, Newton crib mattresses use Wovenaire technology and safe, food grade polymer. It is hypo-allergenic and washable. I can easily zip the mattress cover off and rinse it off in the bathtub! No more worrying about having tons of mattress covers and wiping down the mattress! Plus, because it is breathable, I don't need to worry about it hosting mold, bacteria, and dustmites! The cover unzips completely and can be easily washed in the washing machine on cold and tumble dried on low or hung to dry.
Plus, because it doesn't contain latex or wool (which many organic mattresses are ensconced in), it is also hypo-allergenic!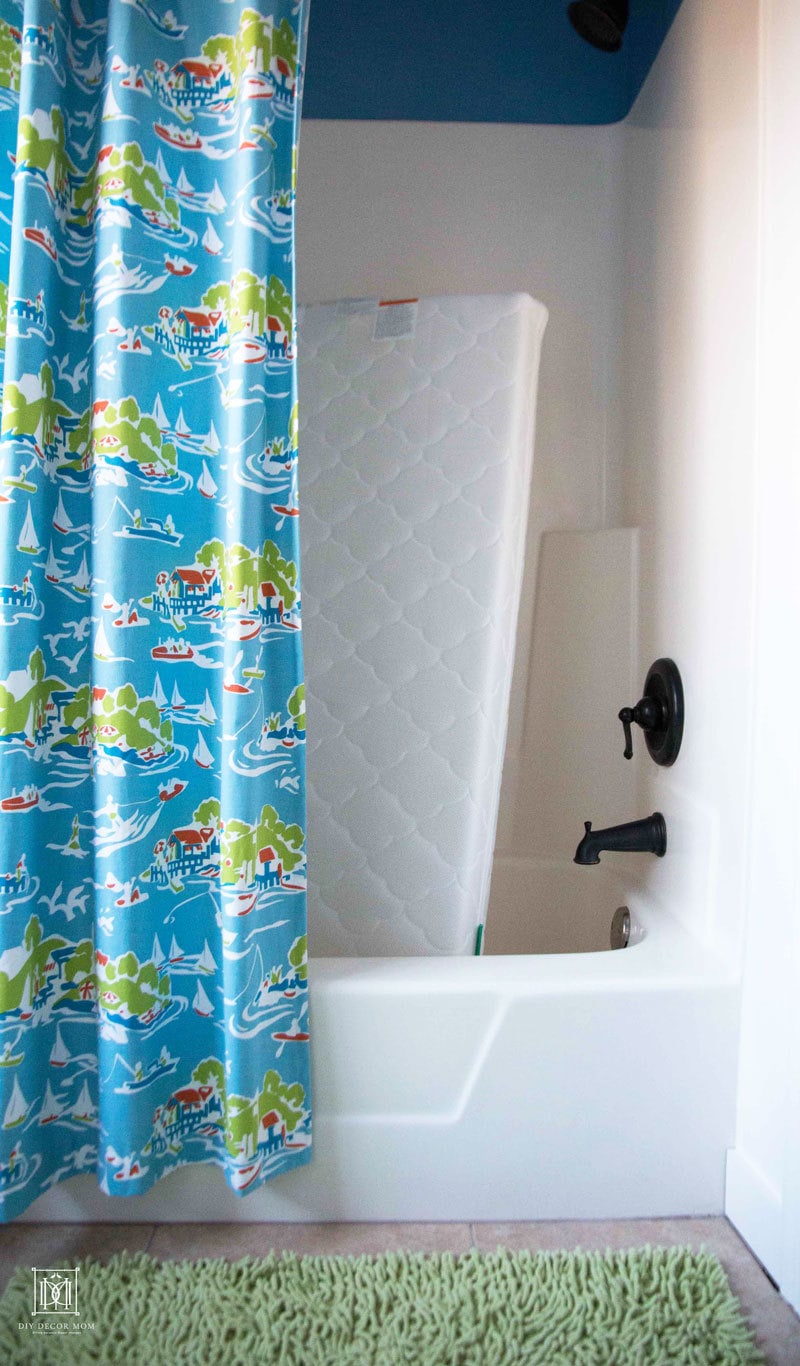 ECO-FRIENDLY
Last but not least, I want my crib mattress to be safe for the whole family and the planet! I don't want to worry about the crib mattress off-gassing toxic flame-retardants or biocides! I make sure that all of our baby products are Green Guard certified (a third-party certification), and the Newton breathable crib mattress actually has a gold Green Guard certification! It is made in an clean, emissions-free facility and is 100% recyclable!
So you can see, why the Newton crib mattress makes it easy for me to decide which is my favorite crib mattress, and which one I would recommend! I just wish they had come out with this sooner–like five years ago, when I was buying Bowe's first crib mattress (which is now Jack's!)
This breathable crib mattress makes me rest easier knowing that Brooke is not only on a healthy mattress but a breathable one too; because, I don't know how many times I have snuck into her and Bowe's room and checked if she was breathing. After having two babies (Bowe and Jack) who didn't sleep long until they were weaned, having a good sleeper is amazing but also kind of nerve-wracking when you aren't used to it! Now that we have the Newton breathable crib mattress, I no longer worry about it!