Kids Cooking Utensils--The best tools for getting kids to help in the kitchen–even toddlers! My kids LOVE to help out in the kitchen, and hey, if they are occupied and are interested in making their own food it is the perfect activity in my book!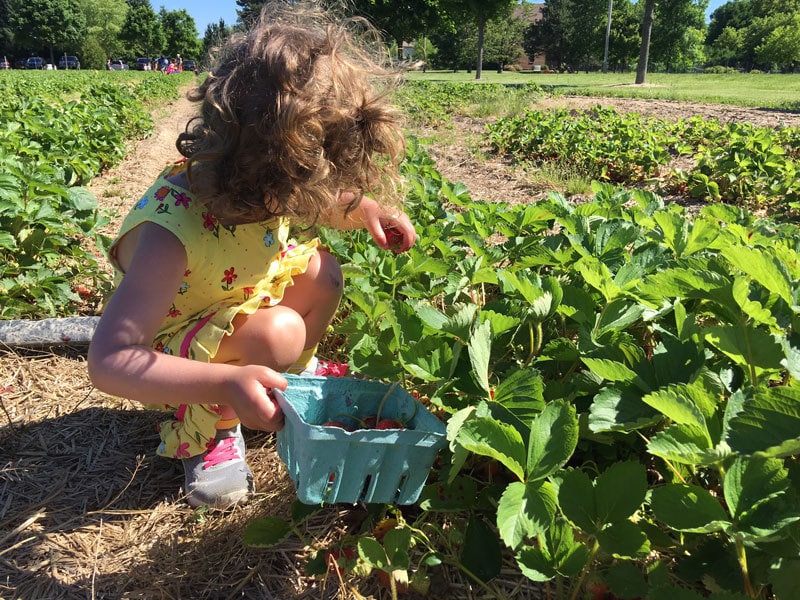 Both my four year old, Bowe, and my two year old, Jack, attend a Montessori preschool and these tools are all recommended by their teachers for helping them get involved in cooking! You will be absolutely amazed at how much toddlers can do! My kids can cut their own vegetables and some fruit, make their own popsicles, core apples, spin salads, wash produce, and help prepare snacks. Now if only I could get them to do their own laundry…
*this post contains affiliate links to see my complete disclosure police here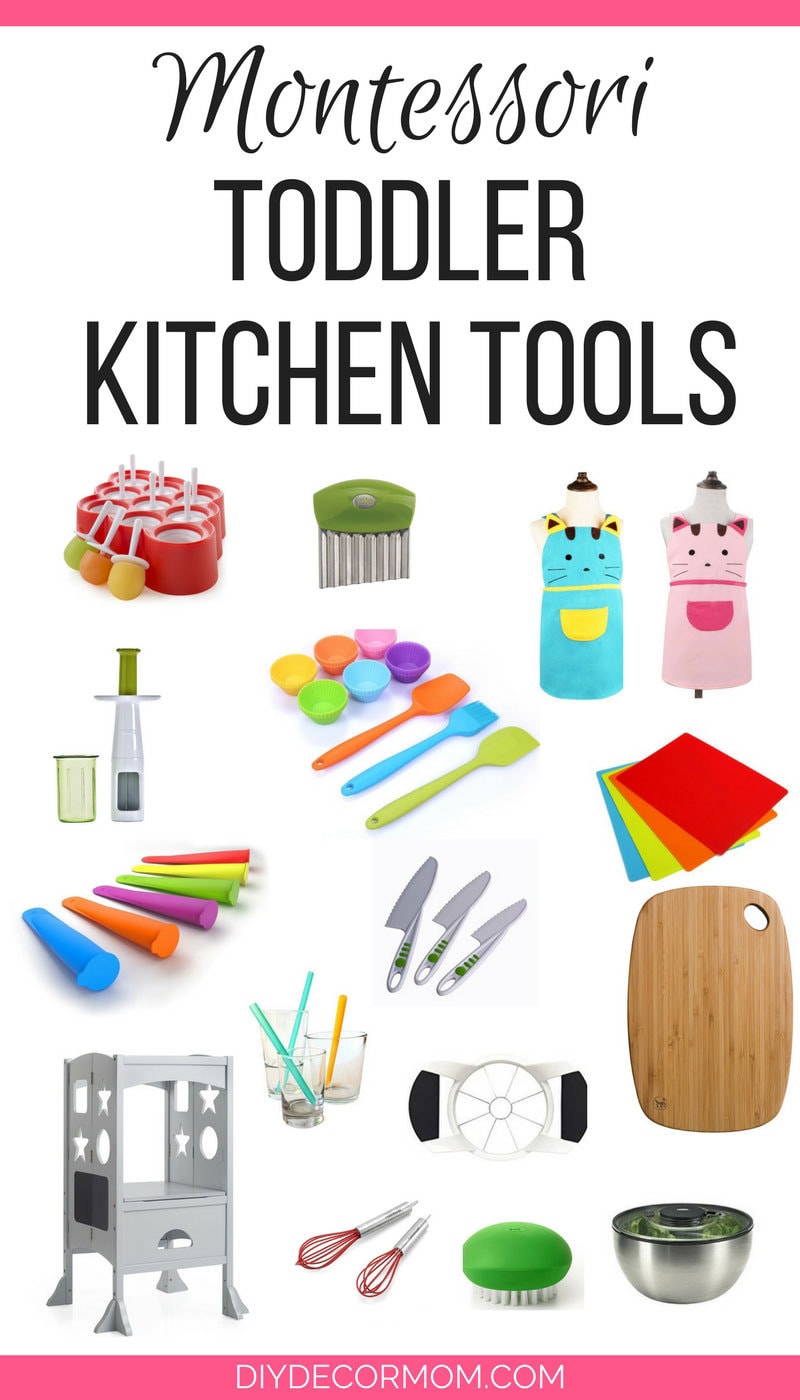 mini pop/ veggie wave cutter/ kids aprons/ grape cutter/ silicone cupcake liners and spatulas/ flexible cutting mats/ silicone popsicle mold/ kid-friendly knives/ bamboo kids cutting board/ kids kitchen helper/ silicone straws/ apple corer/ kid-sized whisk/ veggie scrubber/ salad spinner
FRUIT PREP: THE BEST KIDS COOKING UTENSILS
We go through a ton of fruit on a daily basis. My kids will easily polish off a mango each for breakfast or a pint of strawberries no problem for a snack. Half of their lunch involves fruit (either an apple or an orange) plus raisins as a treat, and often grapes or berries. So you can understand how getting them to help prepare their food would not only foster independence but ease my task list as well 😉 Here are our favorite kids cooking utensils that help them help out!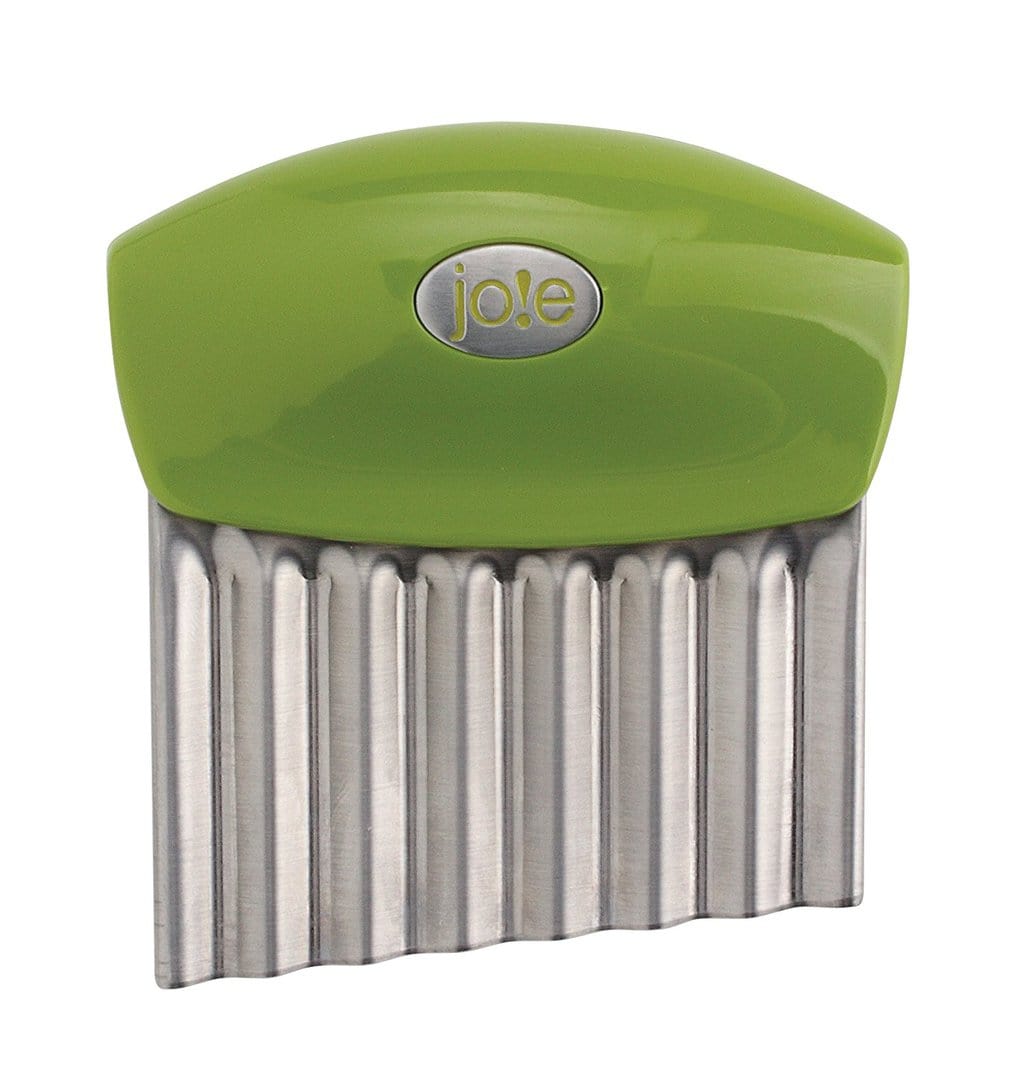 This veggie wave cutter was one of our first purchases to make our kitchen more kid-friendly. My kids love cutting up peppers with it, cutting bananas, cucumbers (for me because they won't eat them), and carrots. I find with harder vegetables, it is easiest if the kid is standing, so put a cutting board down on a surface so they can put their weight into it. The same strategy applies to the apple corer as well! It is much easier to core an apple when you can get some leverage on it, and bonus tip–to stabilize the apple for coring it, turn it upside-down! It is so much easier! Bowe, my four year old, is finally getting to the point where she can help out quite a bit in the kitchen, so we are buying her some kid-friendly knives so she can help me prep meals some more!
Kids can also easily halve their grapes with this grape cutter. I would advise giving it only to older preschoolers though, and personally, I don't feel comfortable giving it to Jack (age 2 yet.) But, it is up to you.
My kids also can help out with washing their fruit which is a great age-appropriate job for little ones, plus it is endless entertainment! I use this fruit wash and for root vegetables, have them use this veggie scraper .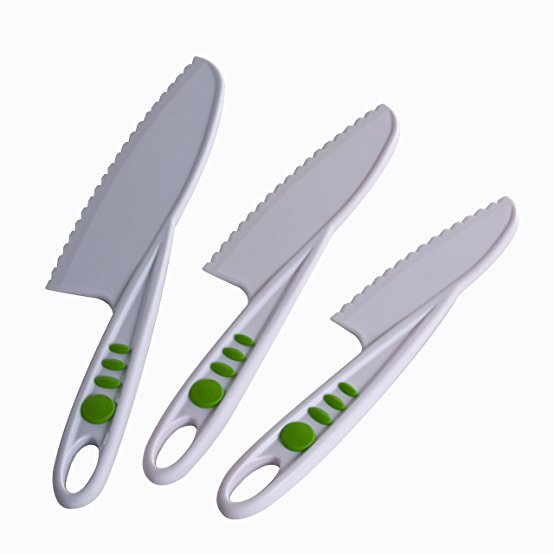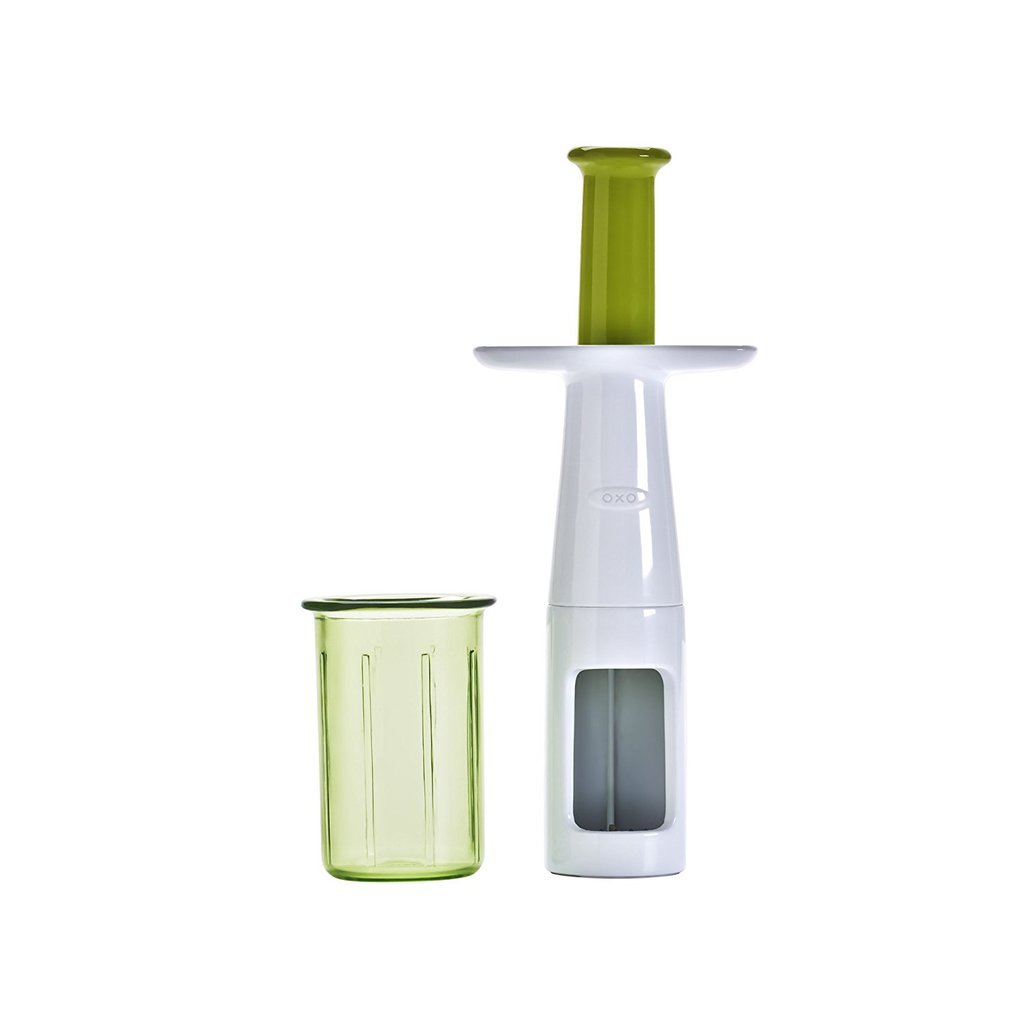 VEGGIE PREP: THE BEST KIDS COOKING UTENSILS
We don't eat a ton of salads in the winter months but, we definitely do in the summer months! Even so, my toddler and preschooler love using the salad spinner to dry our produce. I put it down on the ground for the kids as early as one year old. they love pushing the button and watching it spin. Plus, they can help out! This bamboo kids cutting board is a nice size and not too heavy. For easier prep, I let my kid use these flexible cutting mats like today, when I had them cut up bananas at the kitchen table with butter knives. For harder vegetables, they use either their veggie wave cutters or their kid-friendly knives.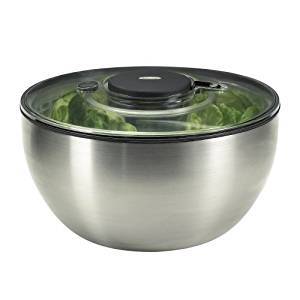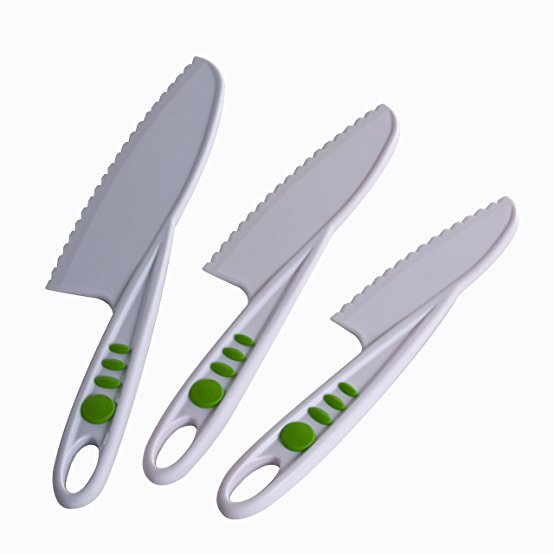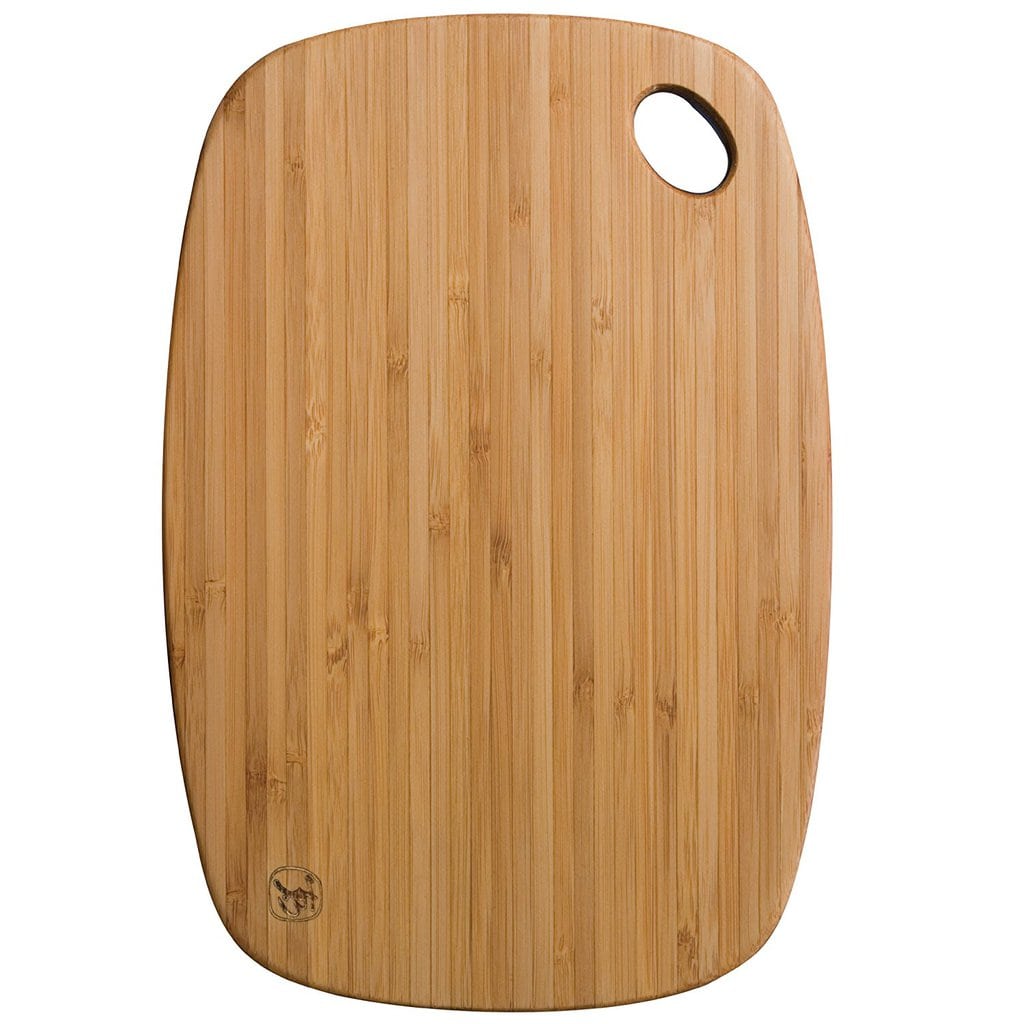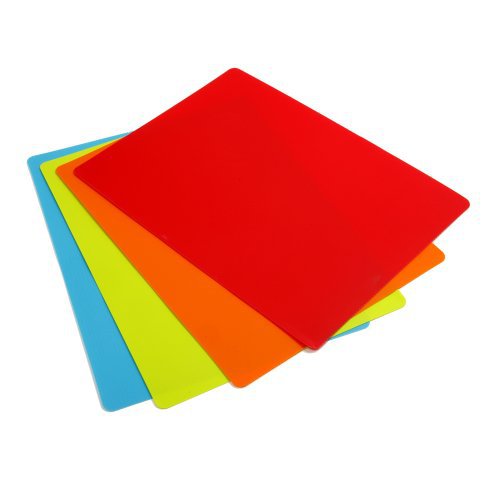 FROZEN FOODS: KIDS COOKING UTENSILS
Like most kids, my kids LOVE their popsicles. But unlike most kids, mine have never had store-bought ones! We make our own popsicles and mini pops at home with juice or whole-milk yogurt which provides not only a healthy homemade alternative; but, it also provides a fun activity! My two year old can spend a good 15 minutes filling up the mini pops mold with whole milk yogurt using a small spoon. Plus, they think they are a big treat to have! On days when they won't eat regular whole milk yogurt, I can always count on my kids eating a yogurt pop!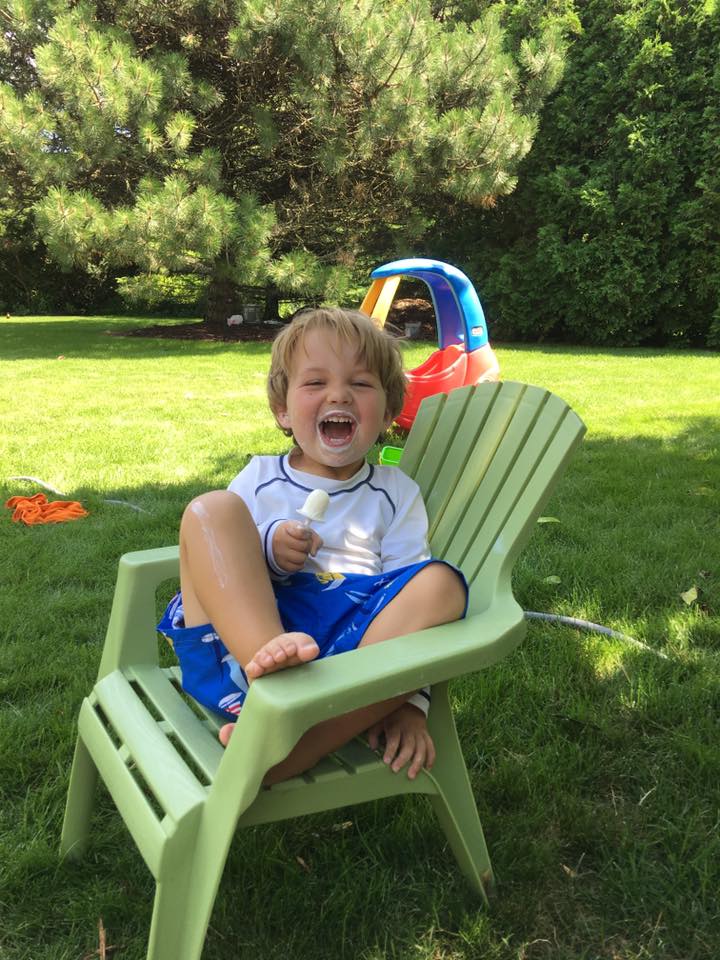 My kids also love drinking smoothies. I am working on getting them to drink a green smoothie everyday; but, they do love fruit and whole-milk yogurt smoothies I make and then freeze. I like disguising the green smoothies in their regular silicone cups and silicone straws. If the kids don't see the green they don't know it's healthy 😉 These silicone popsicle molds are an easy way to pack a smoothie for lunch and promote earth-friendliness! As my kids get older (and they require more and more mini pops to fill their appetite, I think I will make the jump and buy this popsicle mold as well!) I know it will be a big hit next summer!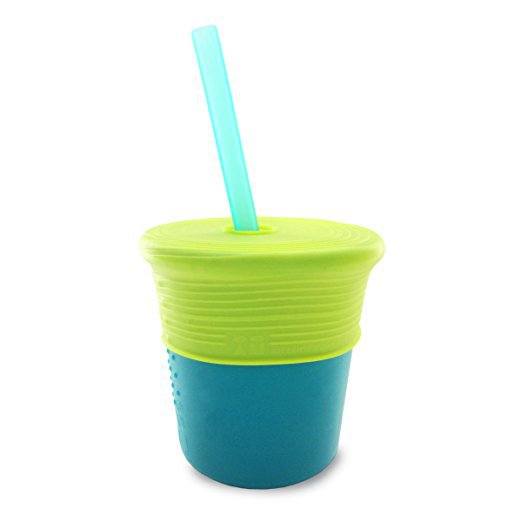 silicone cup and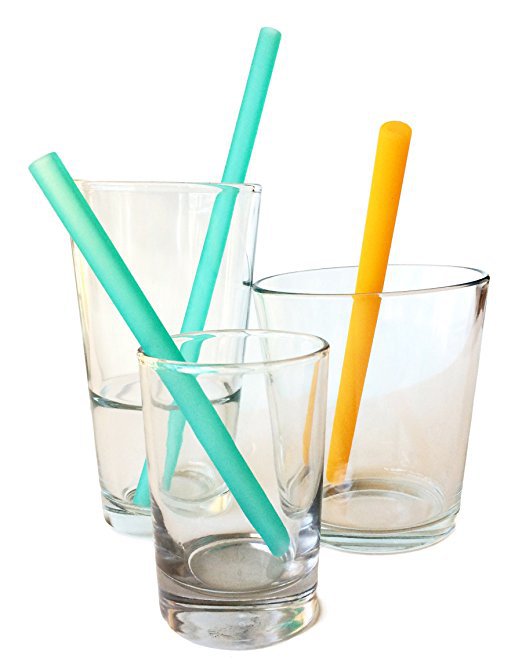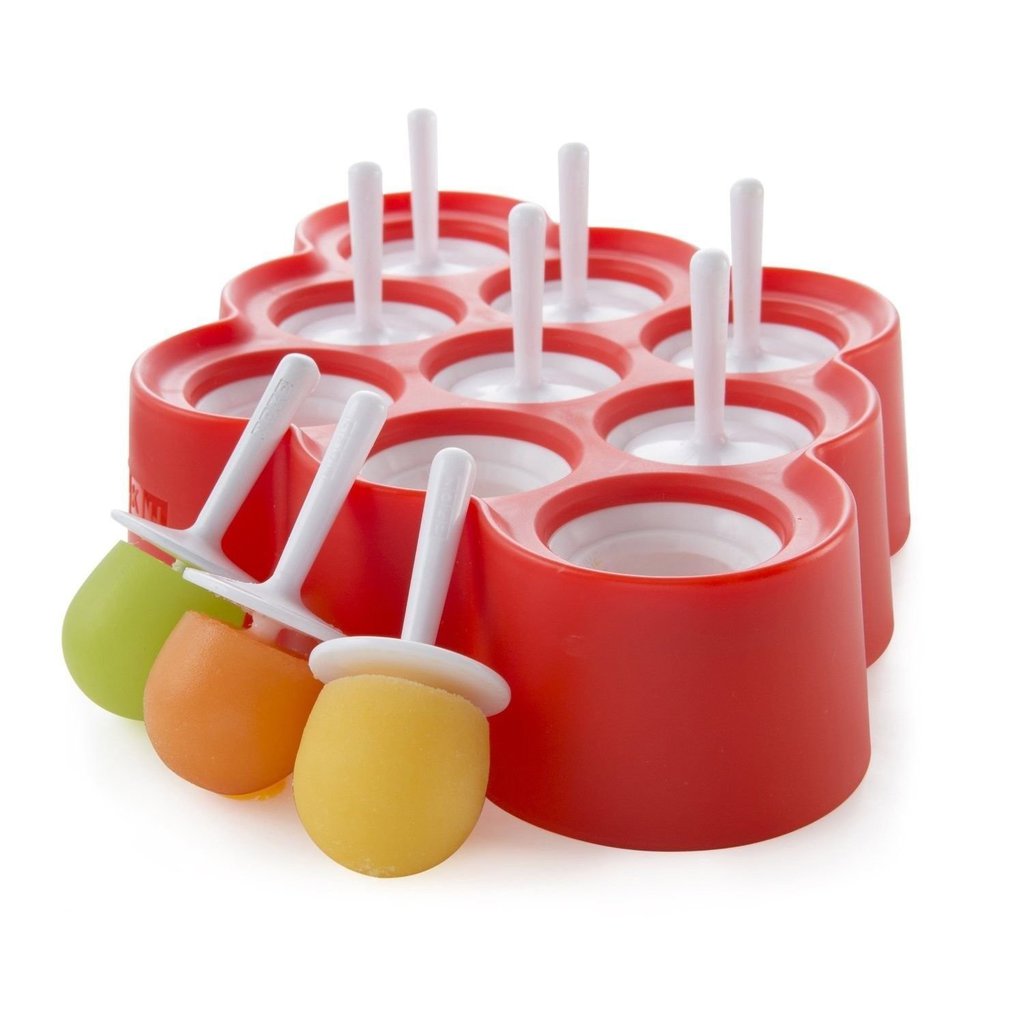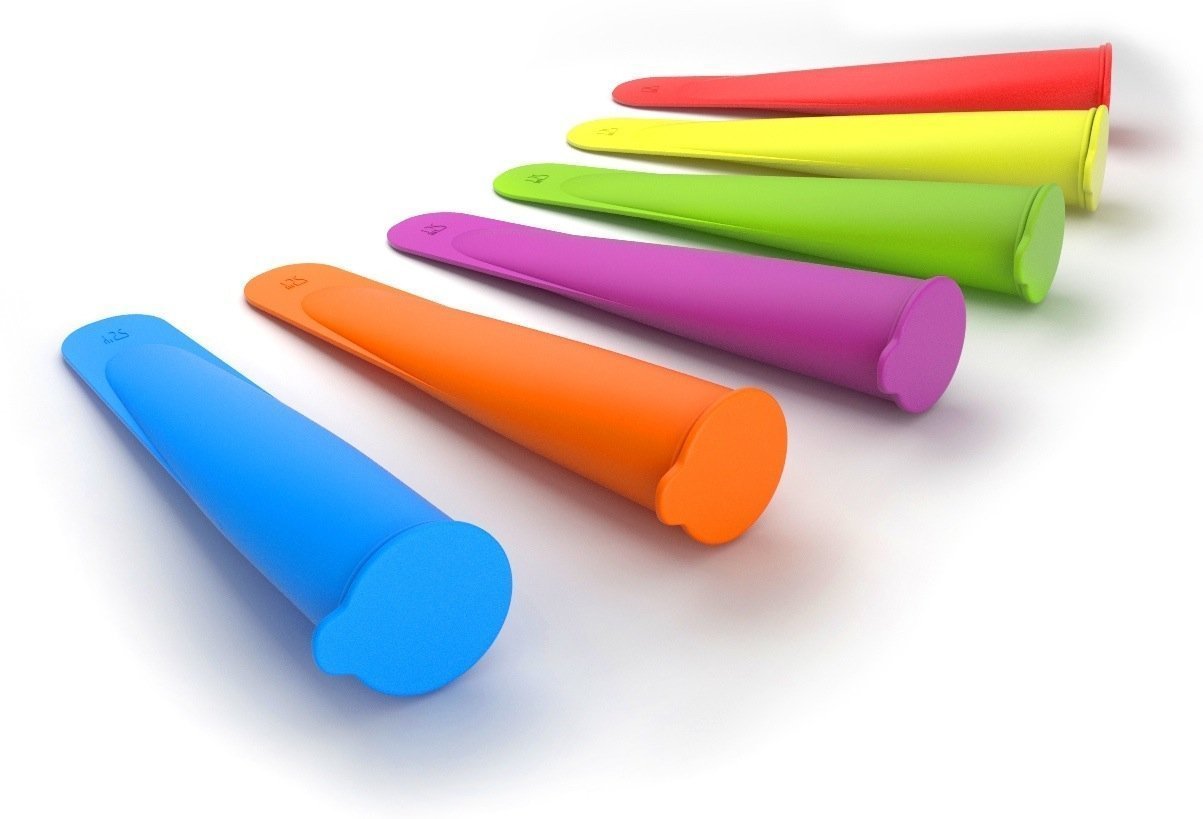 silicone popsicle molds–great for freezing and packing in lunch boxes
KID-SIZED EQUIPMENT & KIDS COOKING UTENSILS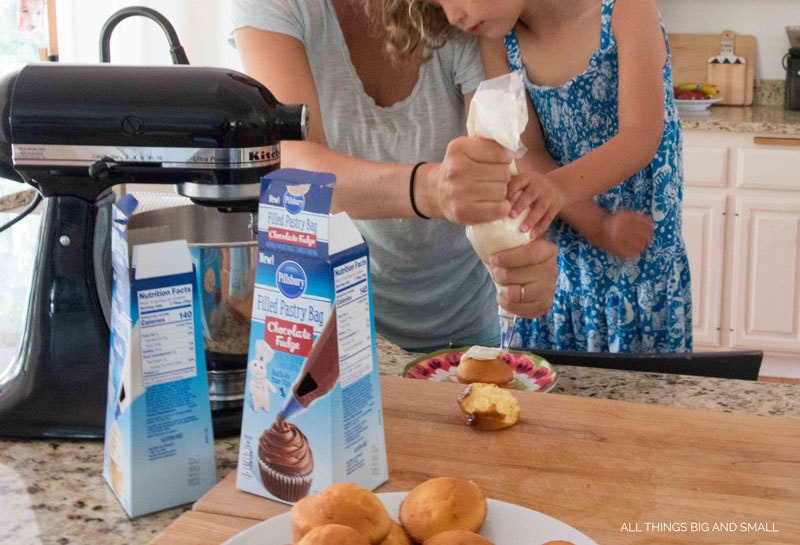 Just like for adults, having the right equipment makes the biggest difference! It is relatively easy to find child-sized kids cooking utensils online. Kids can help whisk eggs (my kids love to do this when we make french toast on the weekends) with this kid-sized whisk, scrape cookie dough with this mini-scraper, and rinse fruit with this mini colander. Instead of making them wear my huge apron, they can wear their own kids apron (which is super cute!). And if you are a big cookie making family like our's, you definitely need this silicone mat! My daughter loves using our cookie scoop and portioning out the cookie dough into perfect circles on this silicone mat. The mat makes for easy clean-up and my daughter feels like she baked the cookies! Last but not least, this kitchen helper is a great way for kids to reach the counter plus it matches most kitchens and comes in three different colors!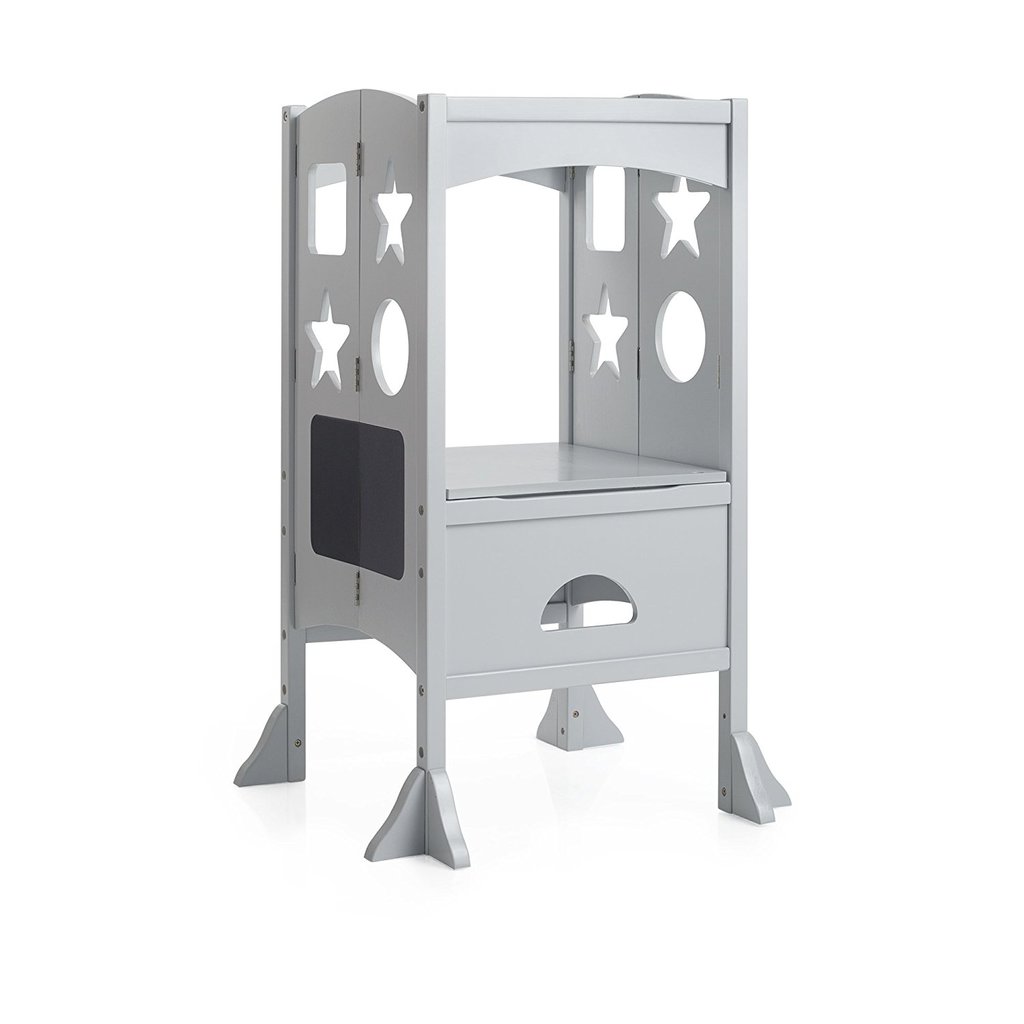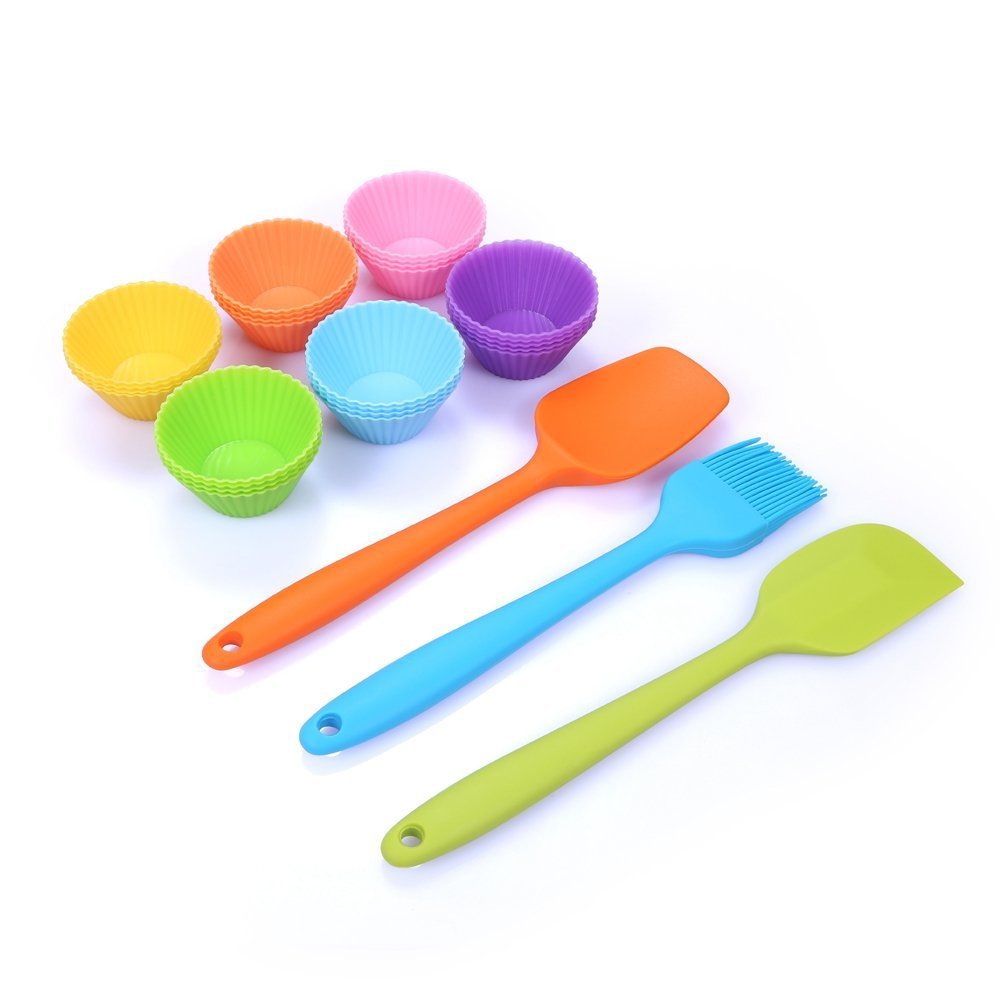 mini-scraper and silicone cups–(they are in a package together–it makes lunch-making easier!)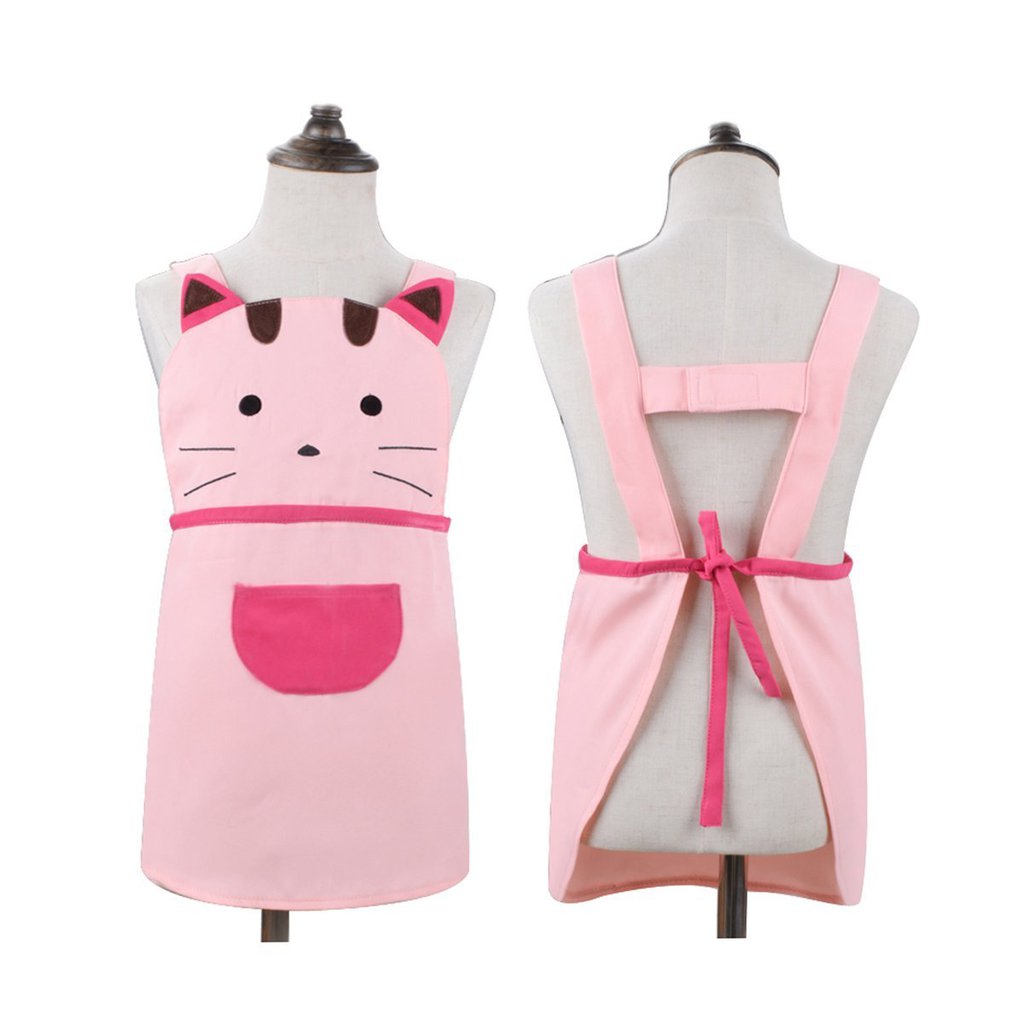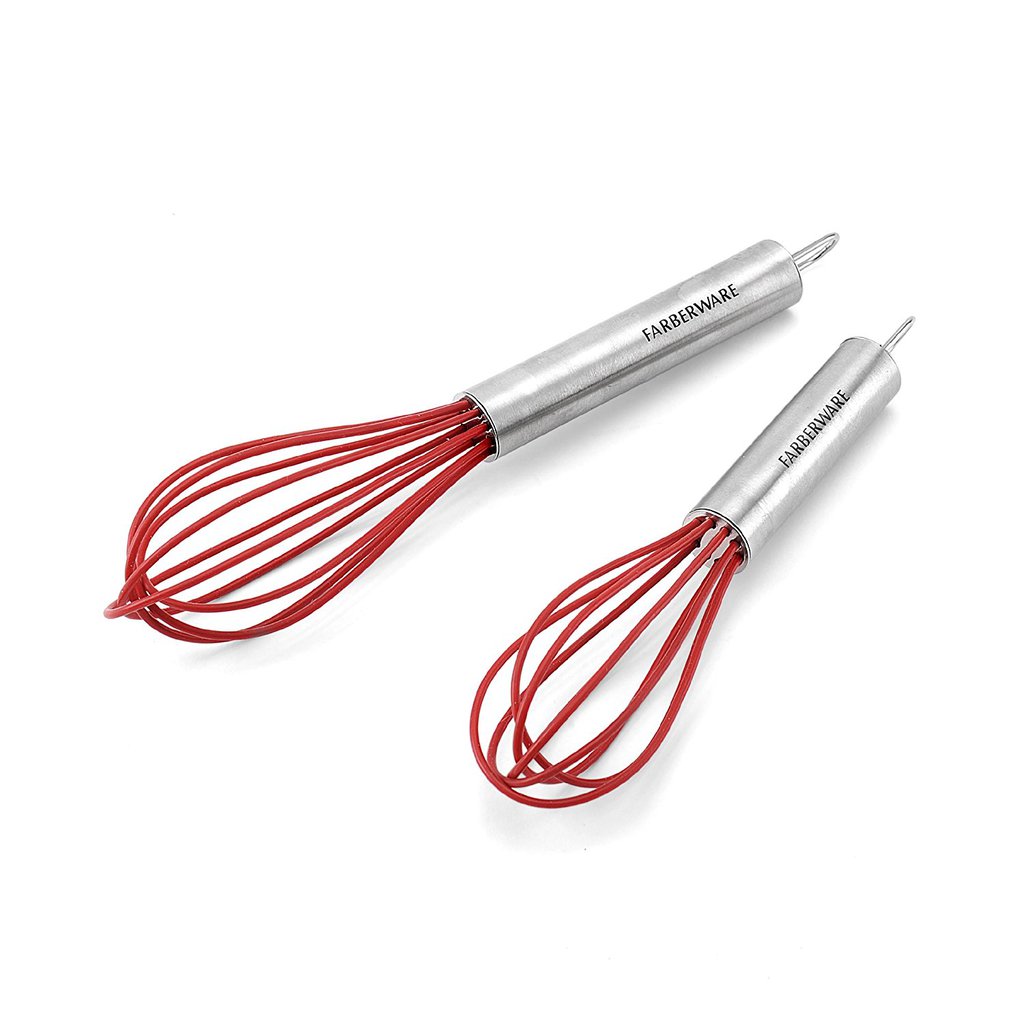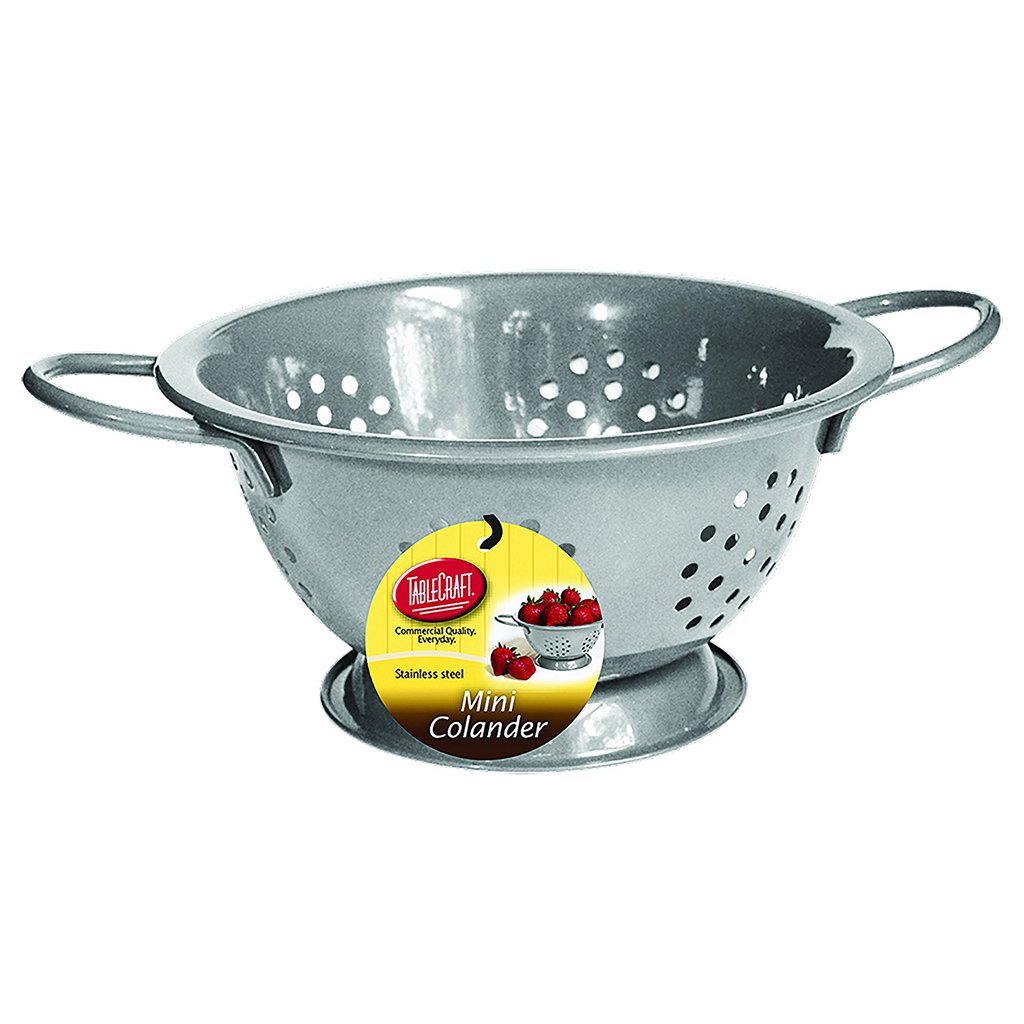 SAVE THIS FOR LATER!
IF YOU LIKED THIS, YOU WILL LOVE…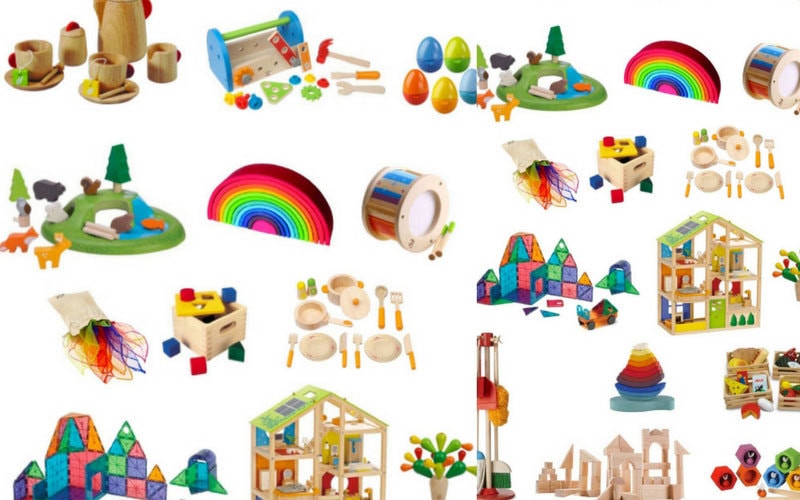 BEST MONTESSORI TOYS KIDS WILL LOVE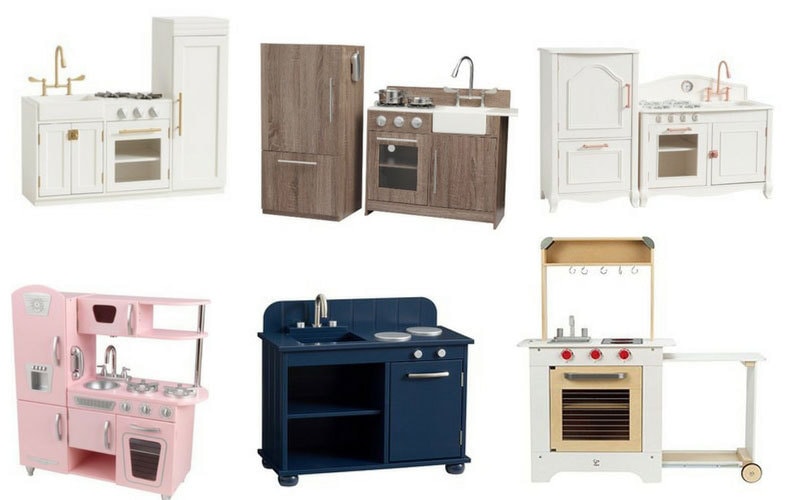 BEST PLAY KITCHENS IN EVERY PRICE RANGE