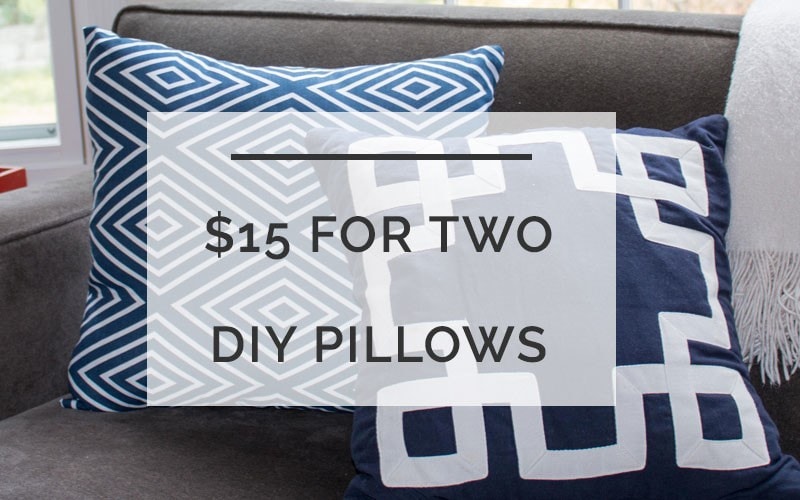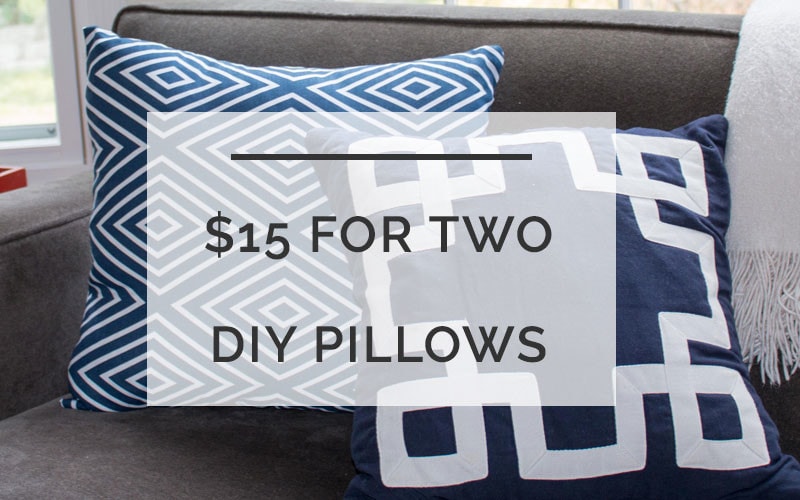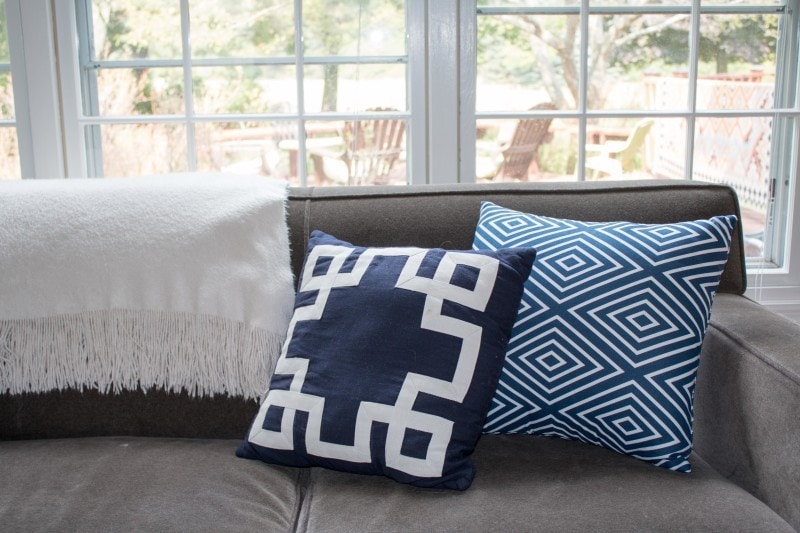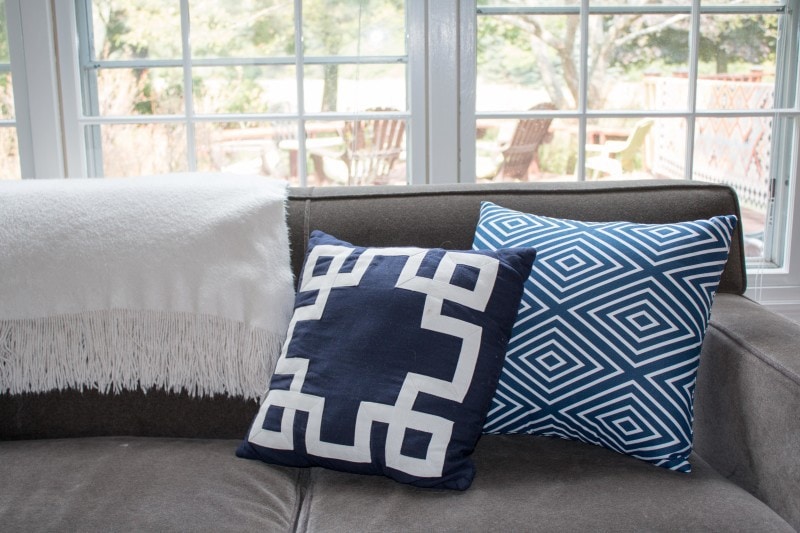 Can you believe that these pillows were under $15 for both of them? I think they seriously pack some serious bang for the buck! By recovering some pillows that I already had, all that I needed was a yard of fabric, which I found at Joann Fabric! Today, I wanted to share a quick guide on how to make your own and then tomorrow, make sure to check back because I am sharing an exciting upholstery project!
So here is the family room as it looks today. Notice the pillows? The ones with the white trim were from Target but needed a little something to set them off. Cue these blue and white geometric pillows…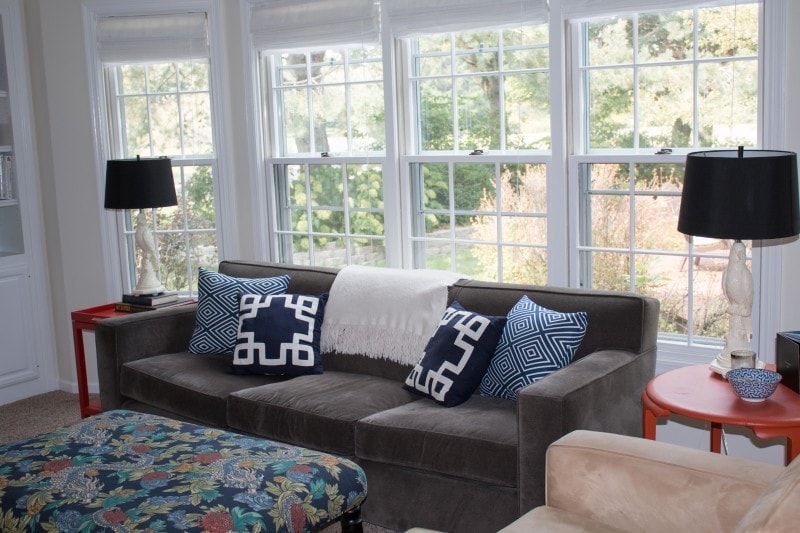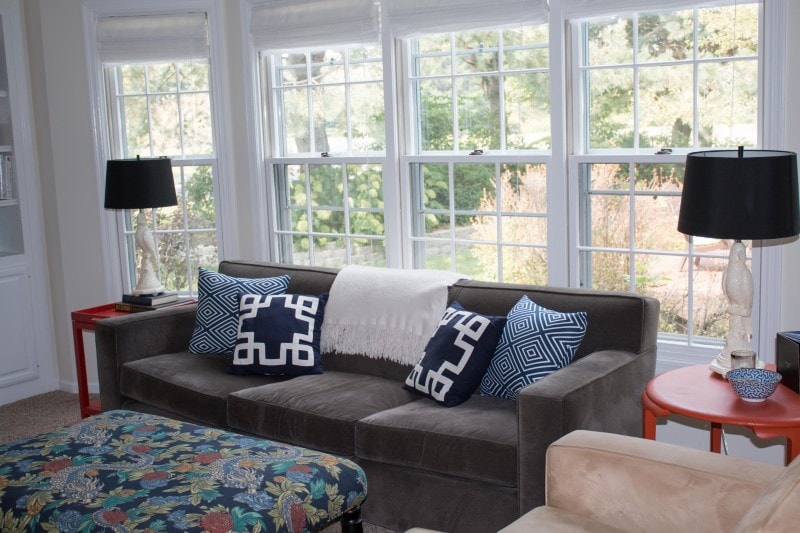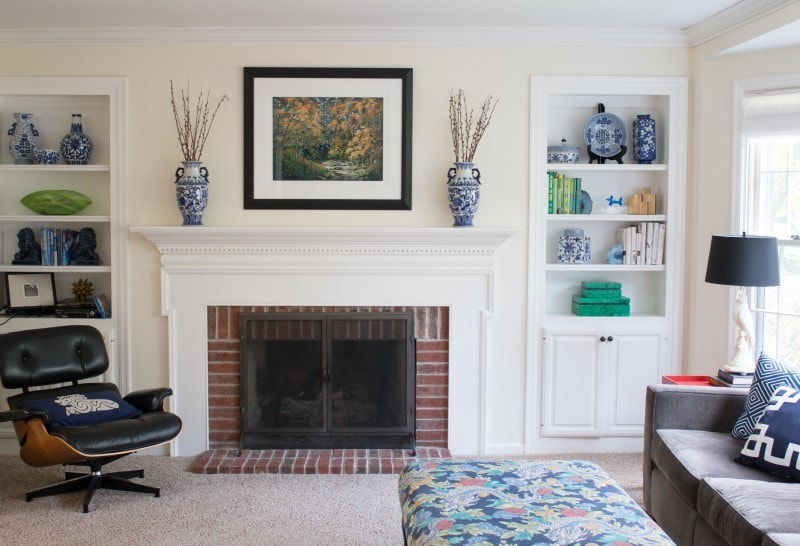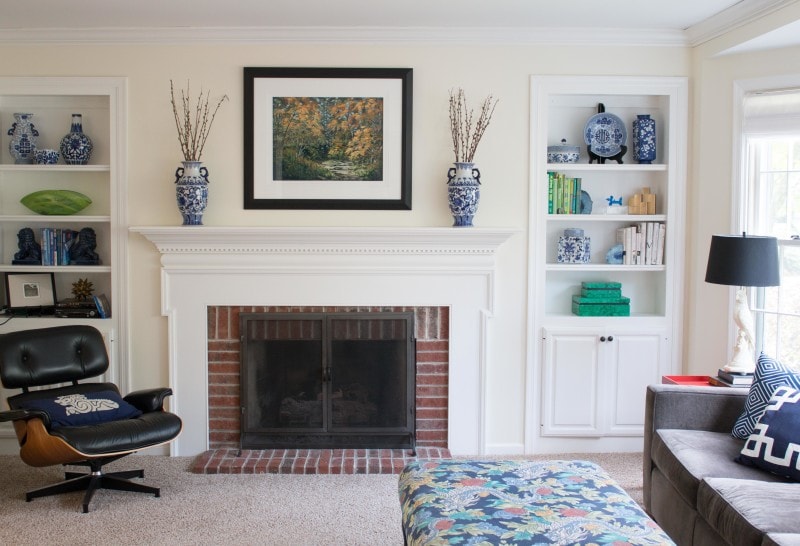 They continue the blue and white theme. The couch is perfect for right now, but down the line (as in in 5 years maybe, I would love to replace it with something that is lighter and less modern. But for now it is absolutely great and really good quality (hand-me-down from Room & Board)! And the suede beige chairs will eventually go too, but again, they are perfect for the time being because they are F-R-E-E and really good quality (Crate & Barrel).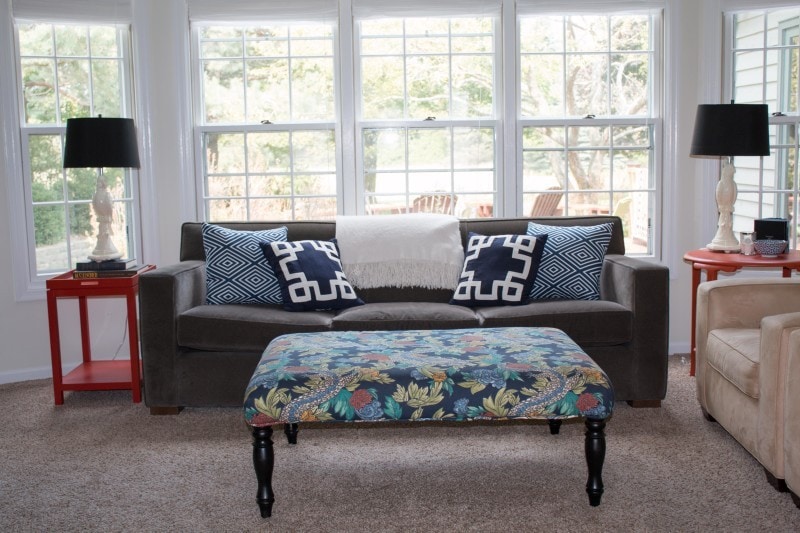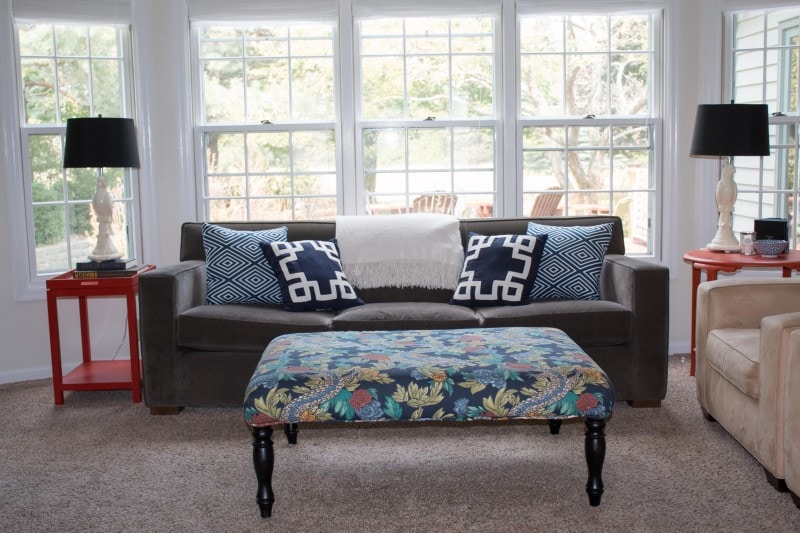 Before… the after (above) is much better right?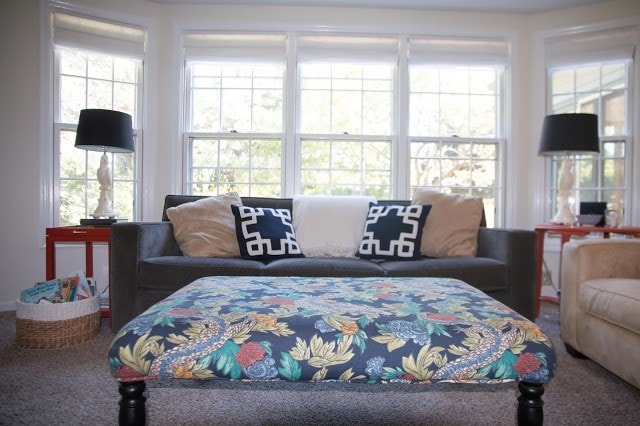 You can see above that there is just too much going on. The beige suede pillows which came with the chairs are competing with the blue and white theme.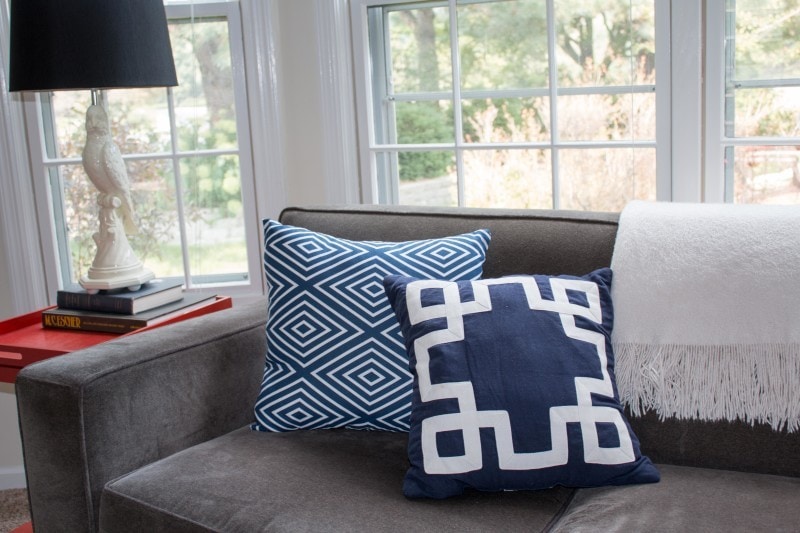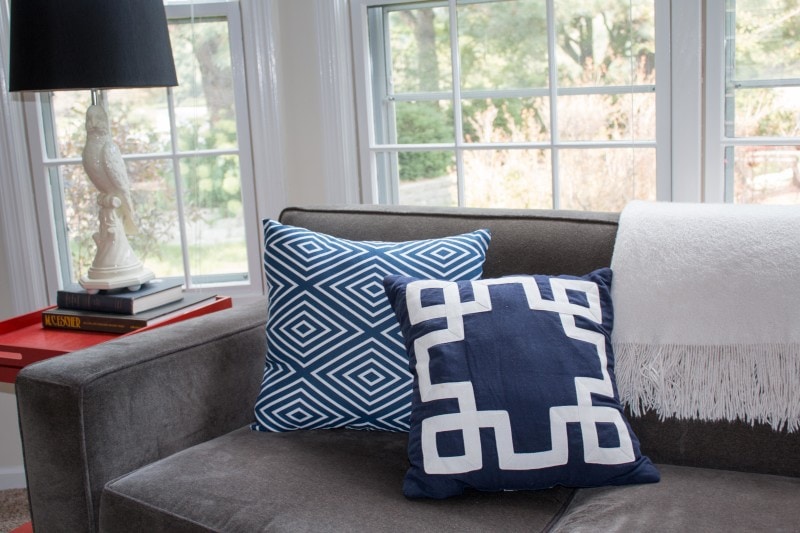 By recovering them in this super cheap fabric, they look so much better!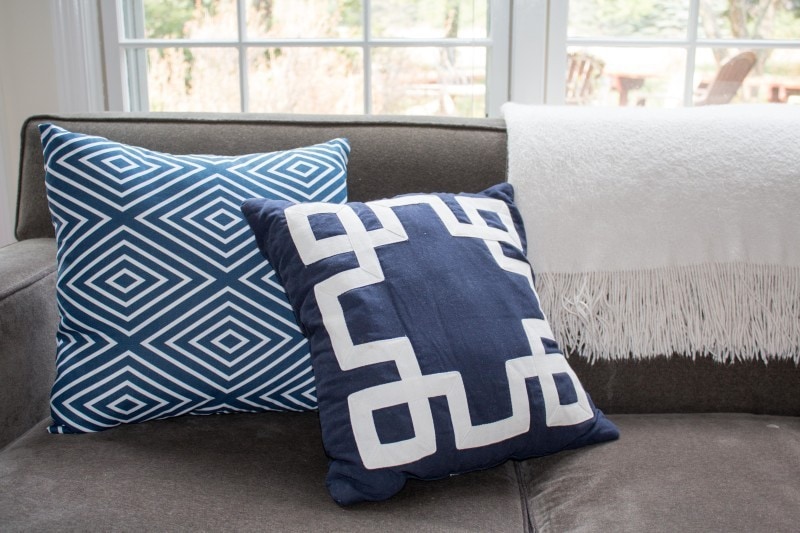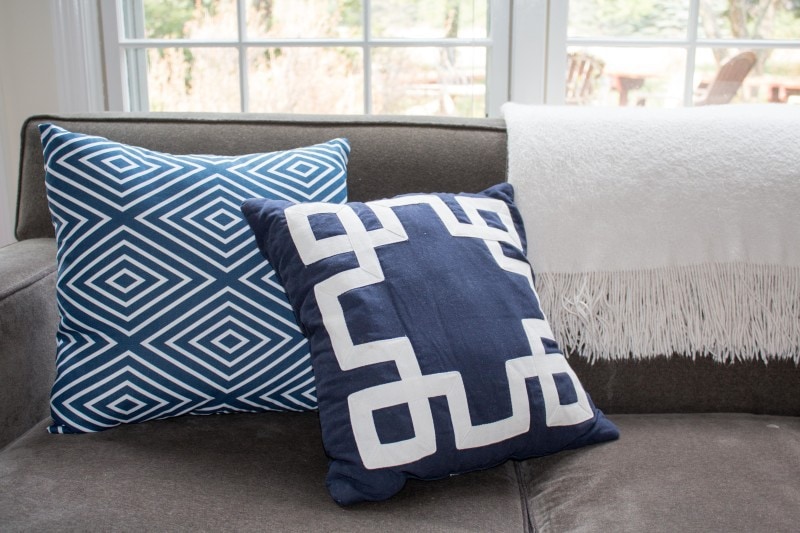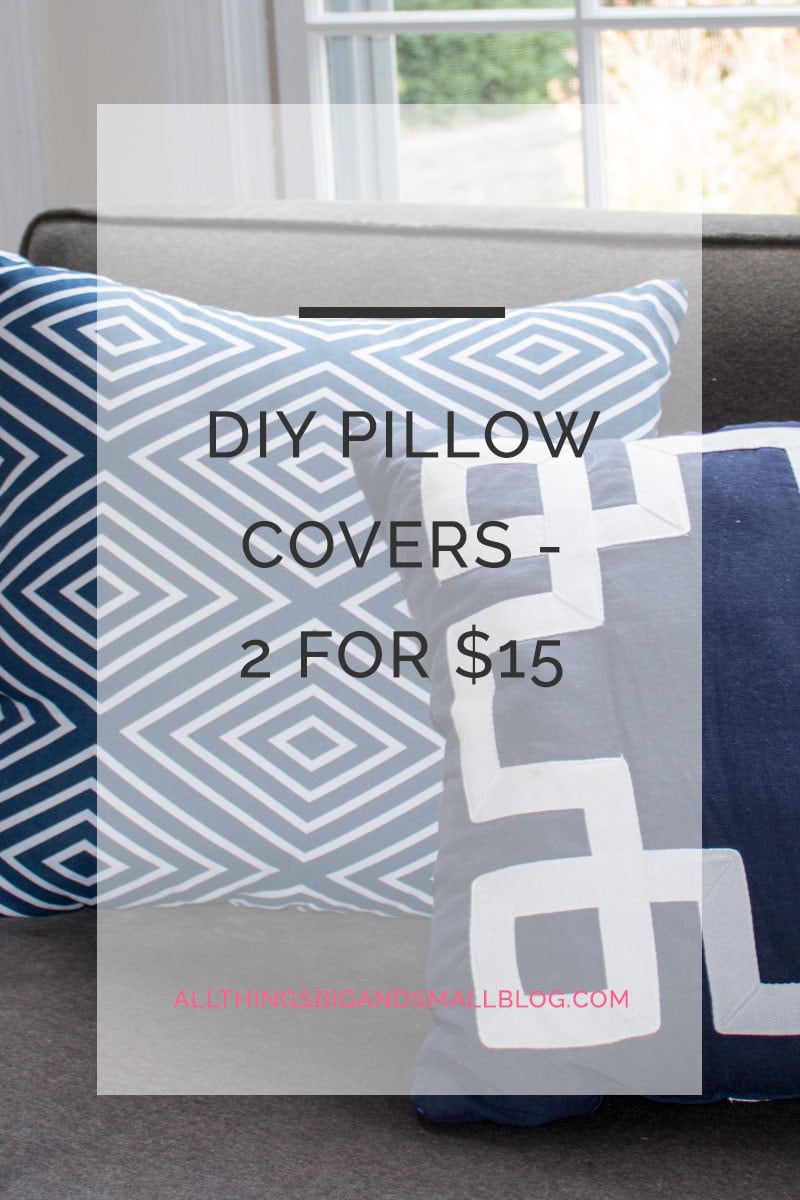 The pillows were super quick to pull together. We used the pillow templates that we made for the DIY leopard pillows again and it saved so much time! By cutting out some cardboard forms in 18 x 18 squares for the leopard pillows, anytime I want to make some new pillow cases, all I need to do is pull these out. Why reinvent the wheel every time? Make sure to check out the step-by-step instructions for the DIY leopard pillows because we followed the same procedure and did the whole project in less than 20 minutes! Another great tip–make the pillow cover two inches smaller than the insert, that way they are really nice and firm! 18″ x 18″ pillow cases fit the 20″ x 20″ pillows from Ikea perfectly! We didn't use the Ikea inserts for these because we already had some; but, in case you need some cheap feather inserts–go to Ikea!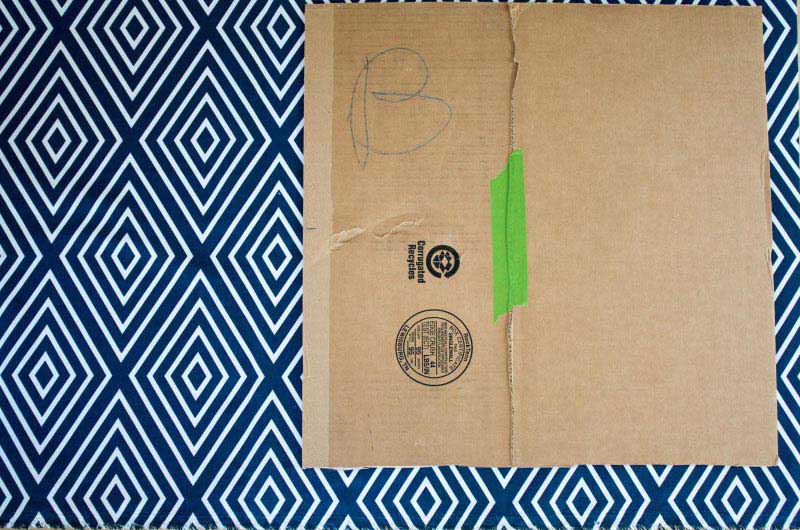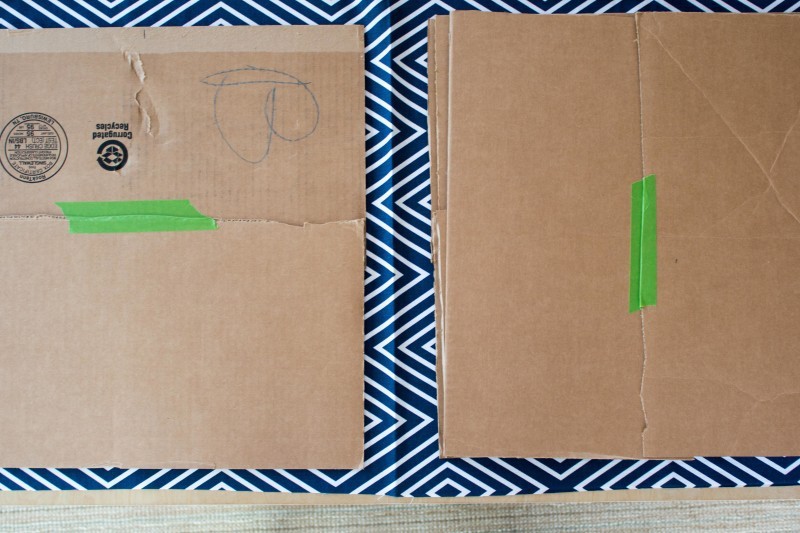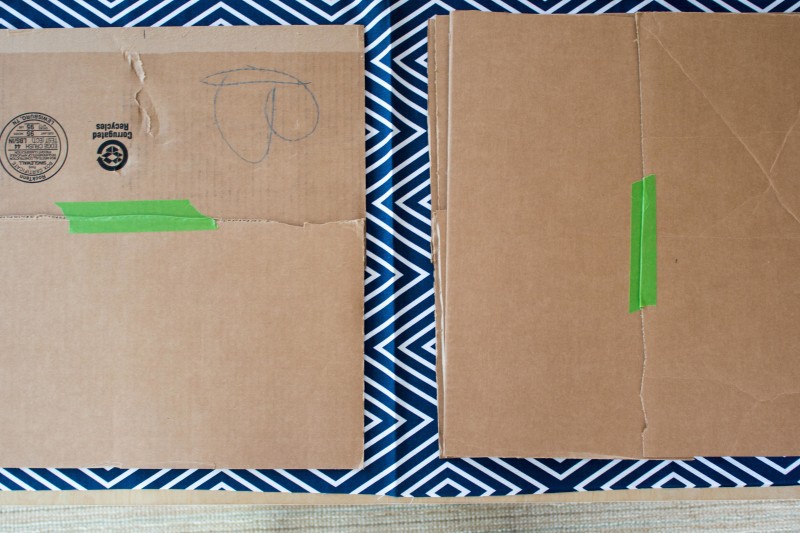 Do yourself a favor and make a few pillow form templates so anytime you want to change it up, you have all the measurements ready!
By limiting the number of competing colors in the room to three (blue, white, and green) with a pop of red the room is more pulled together. Also, by bringing in the blue and white geometric lines on the couch, it echoes the blue and white lamps across from the couch.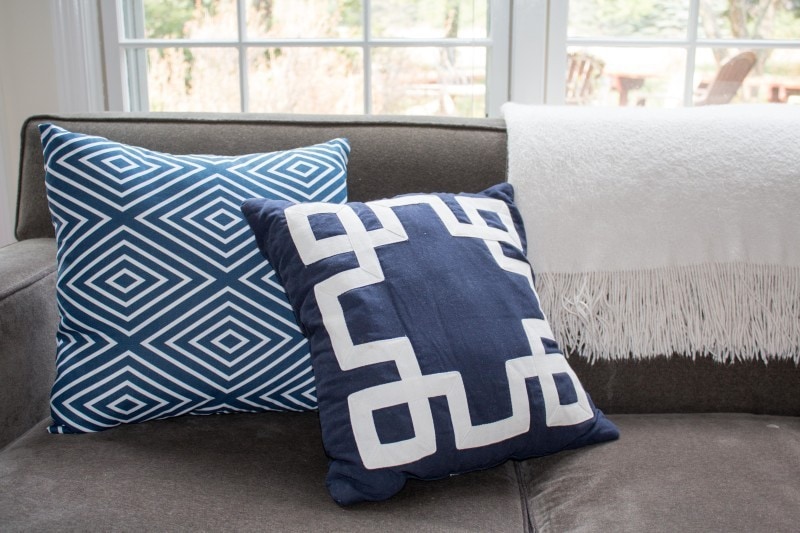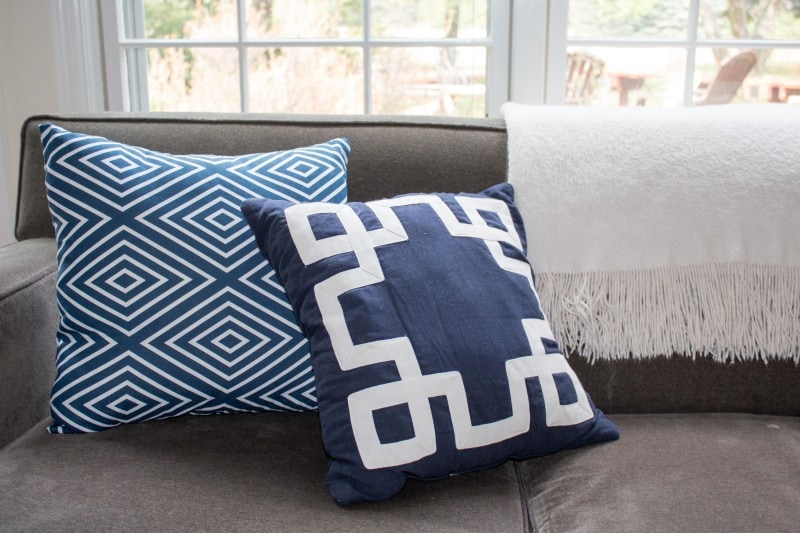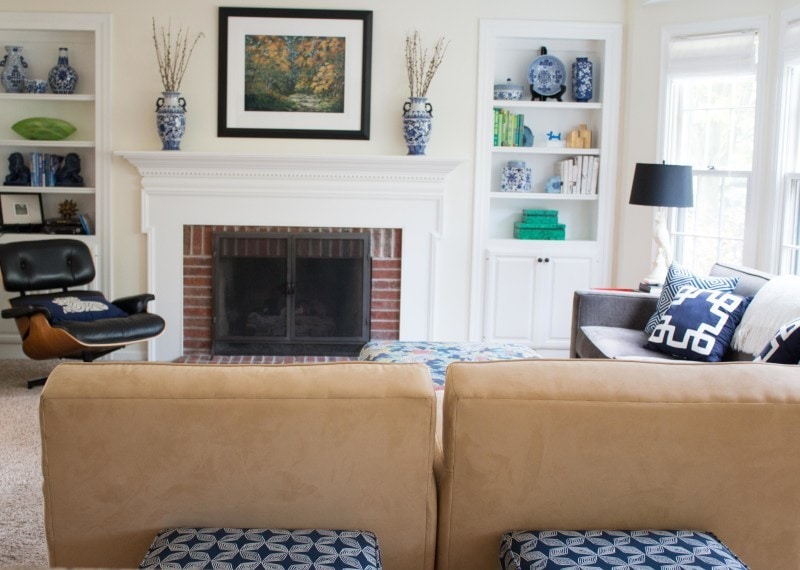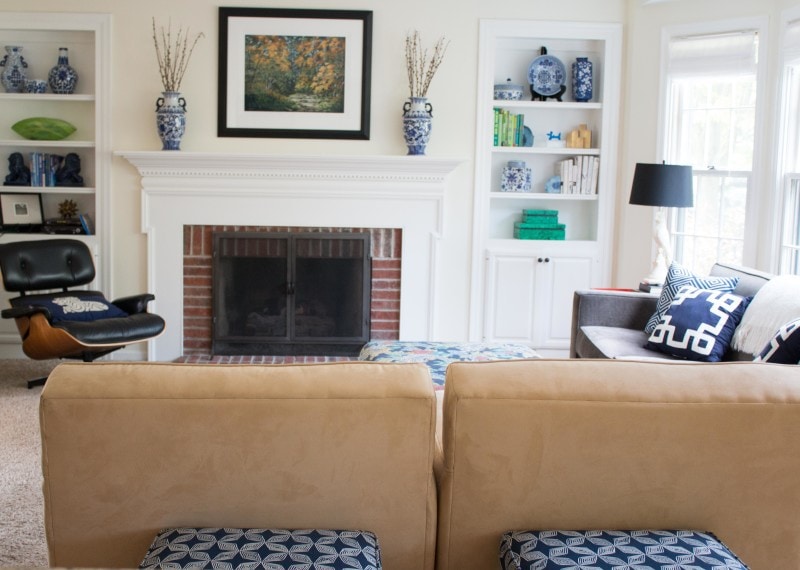 Have you done any cheap DIY projects lately? For such a small amount of money, I think they really made a nice addition to the family room! And they have been holding up really well! Have a wonderful Tuesday! We are counting the days until E gets home from Asia. The kids and I miss him so much and can't wait to hang out this weekend! Can it be Friday yet?