This is a sponsored post written by me on behalf of The Gorilla Glue Company . All opinions are 100% mine.
DIY Ponytail Rubber Band Holder with Gorilla Brush & Nozzle: Like most moms, getting the kids out the door on time every morning is a hurdle. No matter what time we start, we always seem to have to scramble at the last moment looking for something.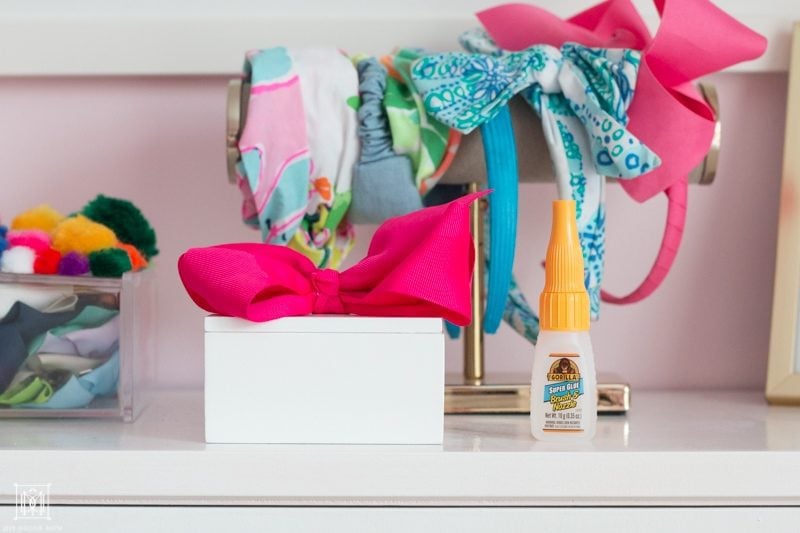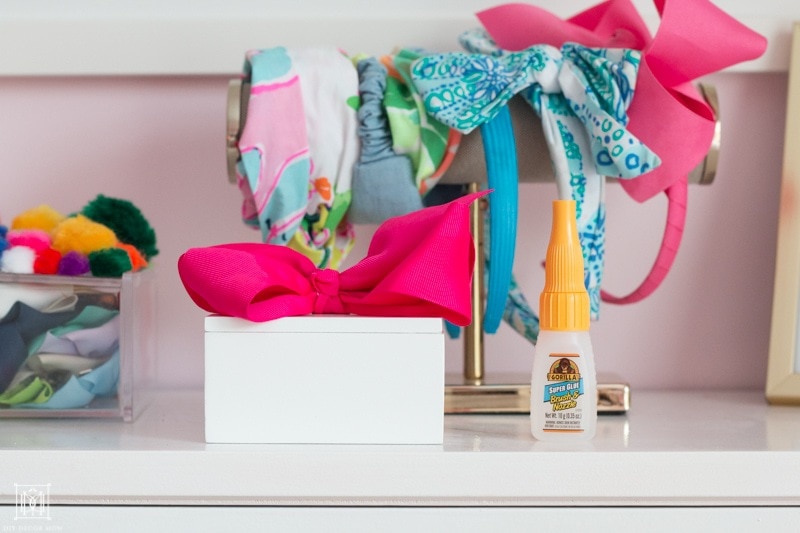 So this year, I have decided it's going to be different. There is a dedicated place for backpacks and shoes, there is a dedicated place for school papers (see how I made our DIY Family Command Center here), and there is a dedicated place for hair bands. Because being a girl mom, you have to own an infinite number of hair ties, bows, and headbands for the hair emergencies when you run out the door!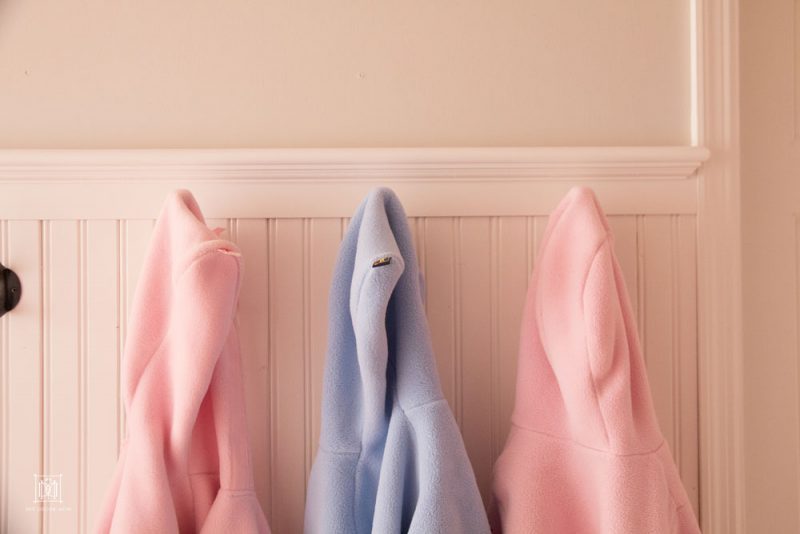 To make it easier for my oldest daughter, Bowe, to remember, I made a special little box that only her hair rubberbands go in. It resides on her bookcase in her bedroom so she can grab one after she gets dressed before she comes down to breakfast. With a little creativity, I think we'll be able to make it a part of her morning routine and no longer will it be a mad rush to find a hair rubber band at 8:35 when school starts at 8:40 (and it's 7 minutes away!)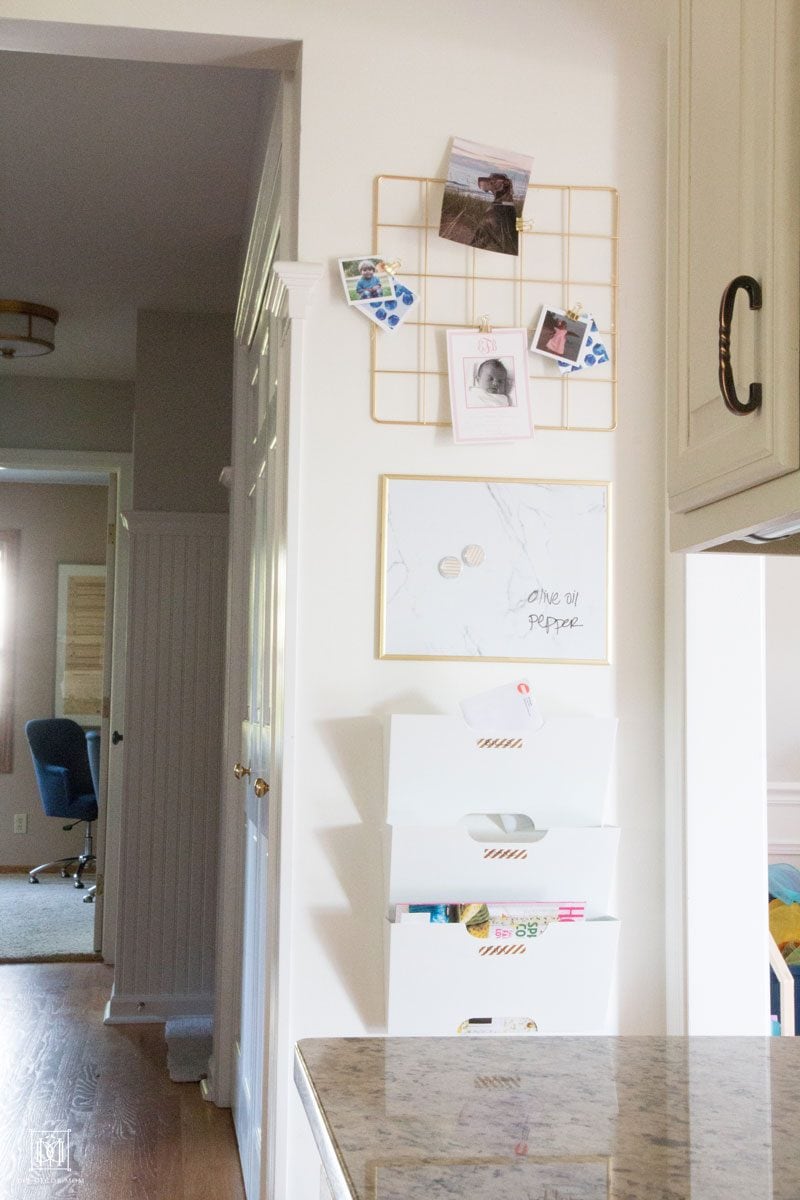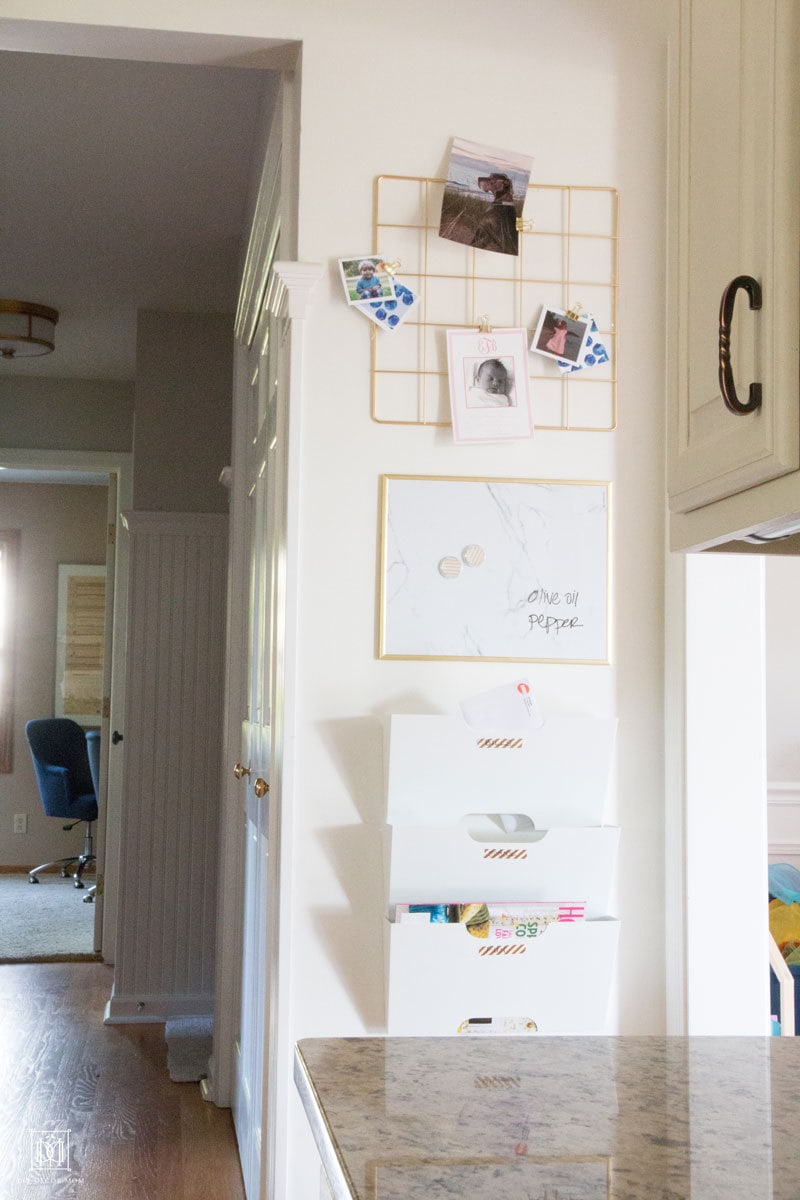 The problem was, that none of the boxes I found were the right size or cute enough. So, I decided to DIY one myself with a little help from my Gorilla Super Glue Brush & Nozzle.
I was first introduced to the Gorilla Brush & Nozzle at Haven Conference this summer. I was amazed at its strength and versatility. Yes, I know it sounds like I am talking about a gymnast; but, I am not.
You see, the Gorilla Super Glue Brush & Nozzle has a fine bristle brush that gives you controlled coverage and a precision tip for easy, quick dispensing which ultimately means less mess! With the two different ways to apply the glue, it means I have more control over how much and where I use it–so it was perfect for securing the bow to the hairband box!
Plus, the glue dries in seconds so no clamping required and with its Impact-Tough® formula, I know this bow won't come off! The Anti-clog cap works well with the new thicker, controlled formula.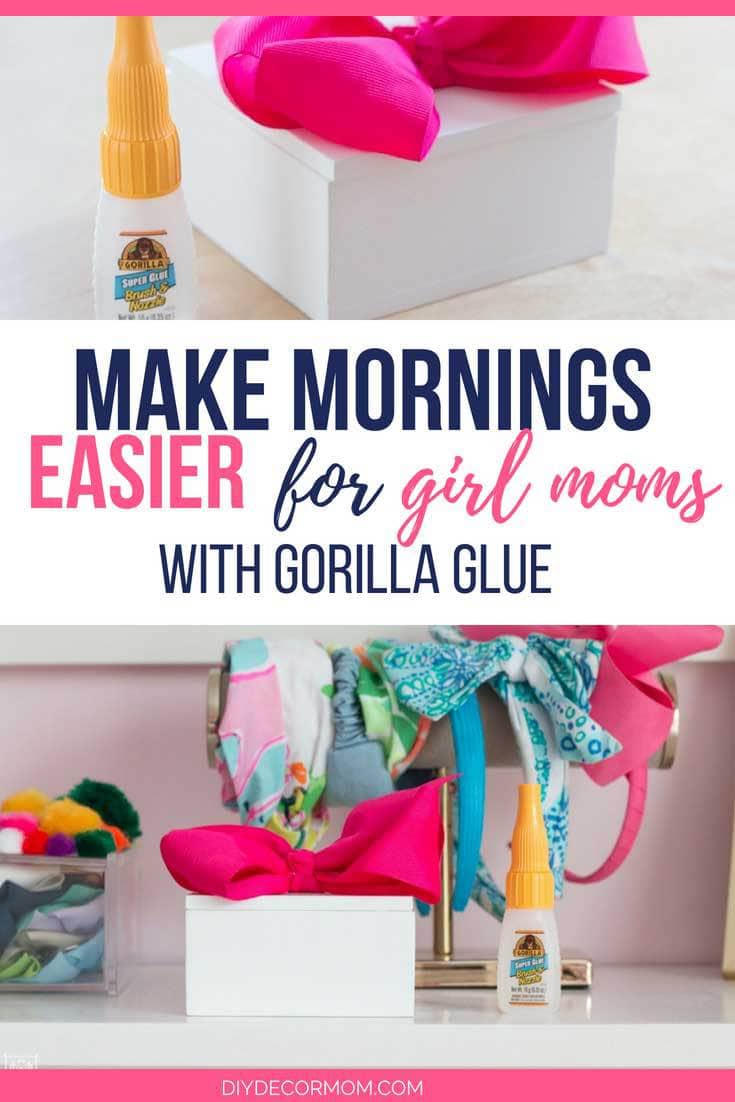 What to use it on: You can use the Gorilla Brush & Nozzle on wood, metal, ceramic (not food safe or dishwasher safe), rubber, leather, and some plastics.
How to use it: I prefer to use the brush for flat-edge to flat-edge coverage, and the nozzle is perfect for precise application whether it's fixing a decorative vase or a shoe!
Where can I buy it? You can pick up some Gorilla Brush & Nozzle at your local hardware store or nationwide home center.
HOW TO MAKE YOUR OWN HAIRBAND BOX
MATERIALS:
Small plastic or wood box
Extra-large grosgrain bow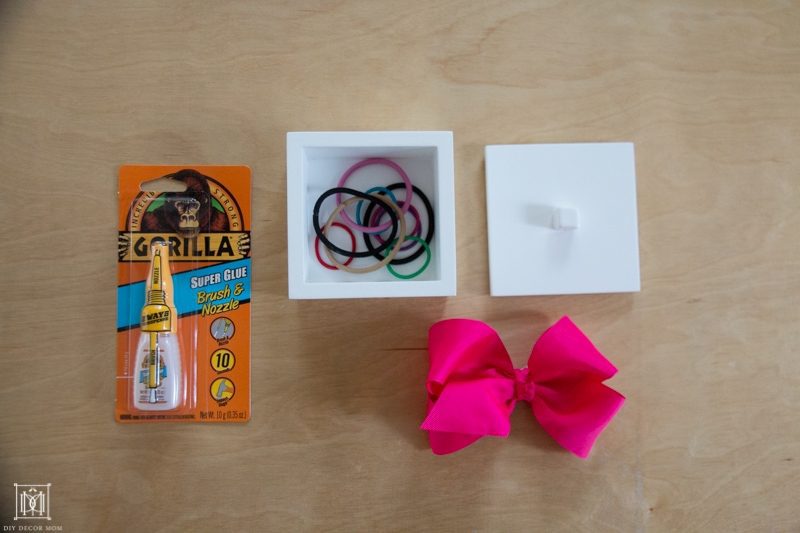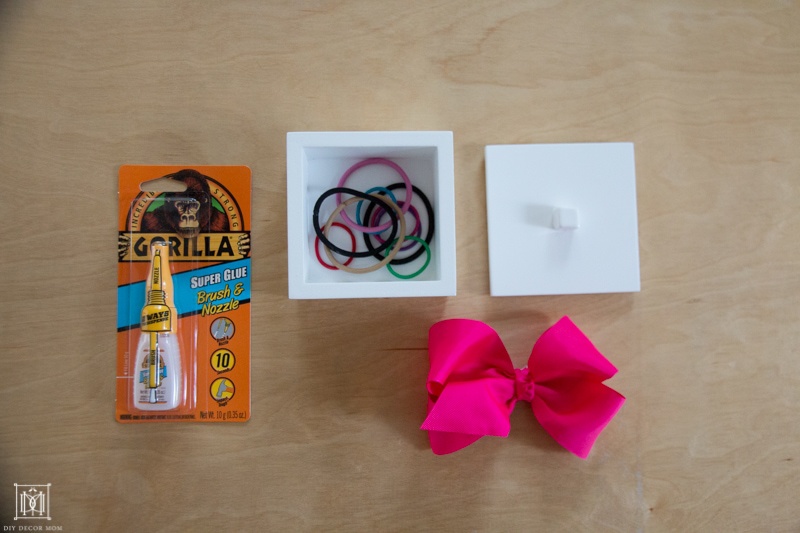 DIRECTIONS:
1.) Clean the box before applying glue with a damp microfiber cloth or use an all-purpose cleaner. You want to remove any oil, grime, or dust beforehand.
2.) Use the Gorilla Glue Nozzle to make a line of glue on the box, and then use the Brush on the grosgrain ribbon.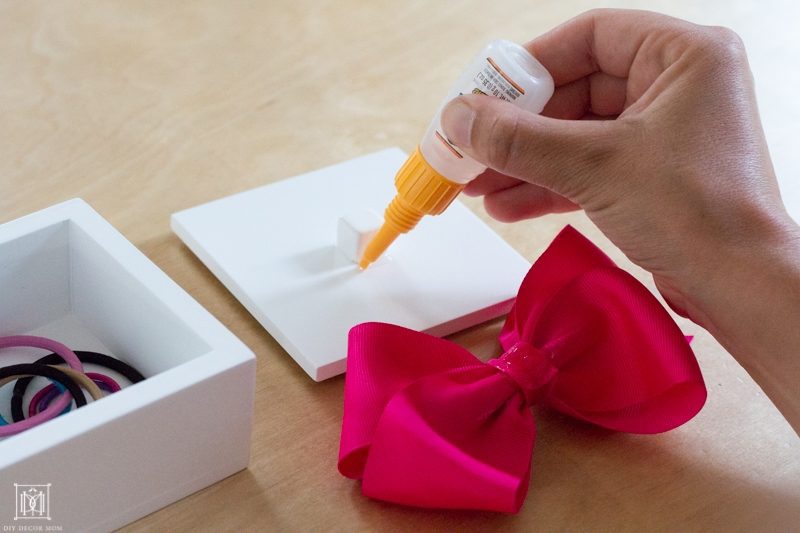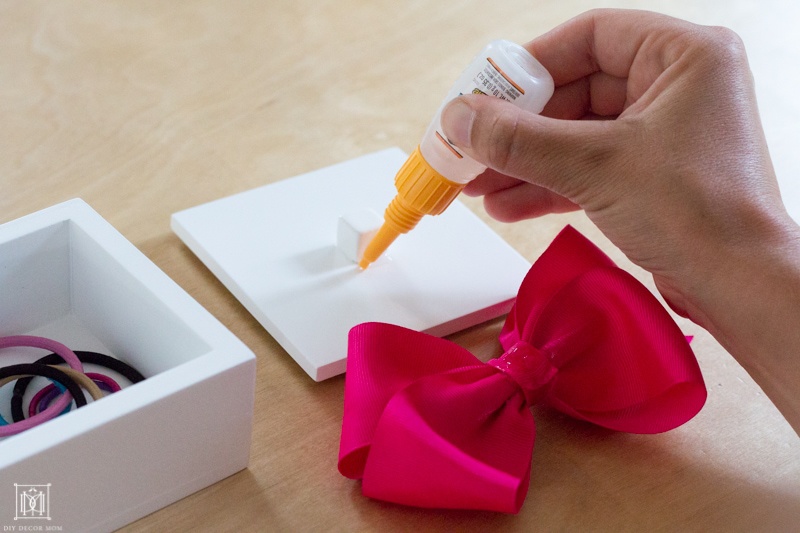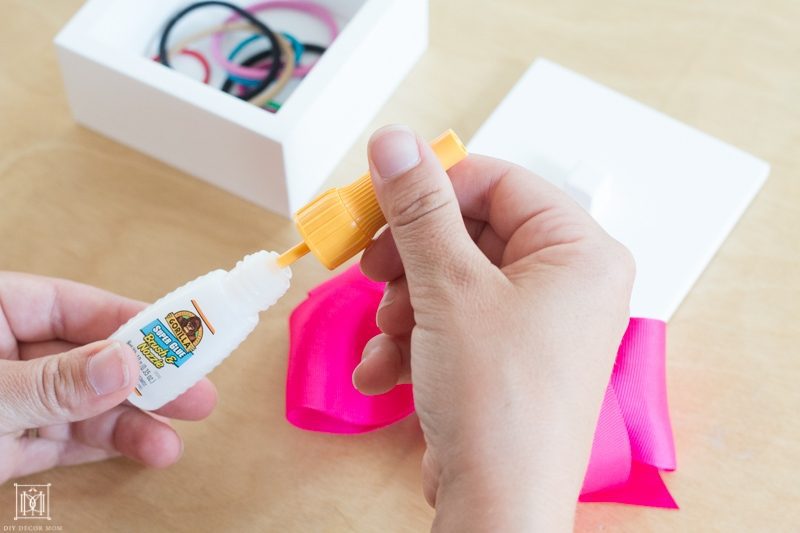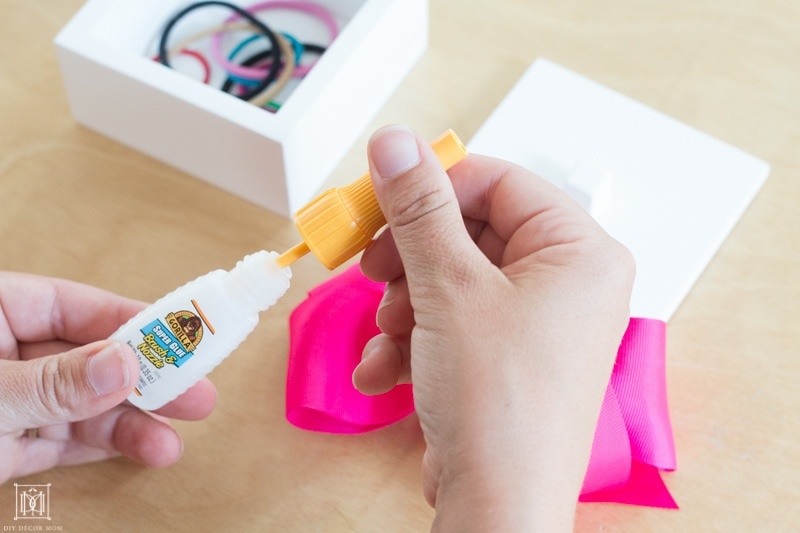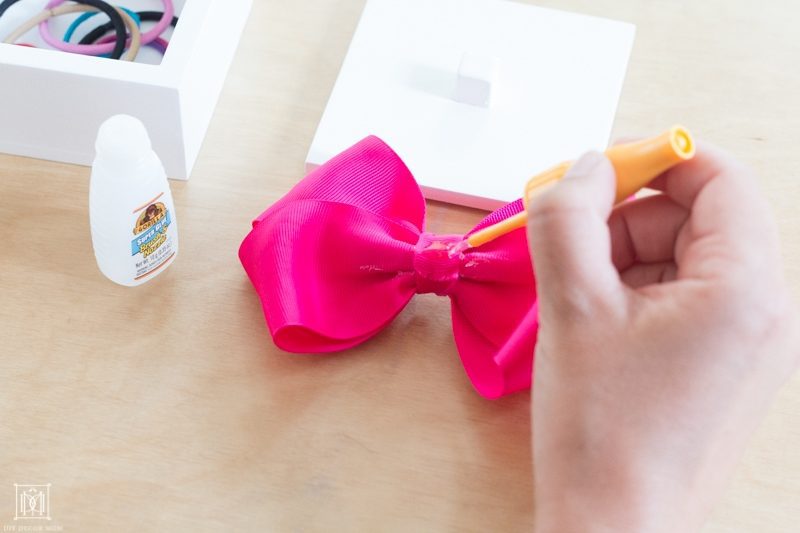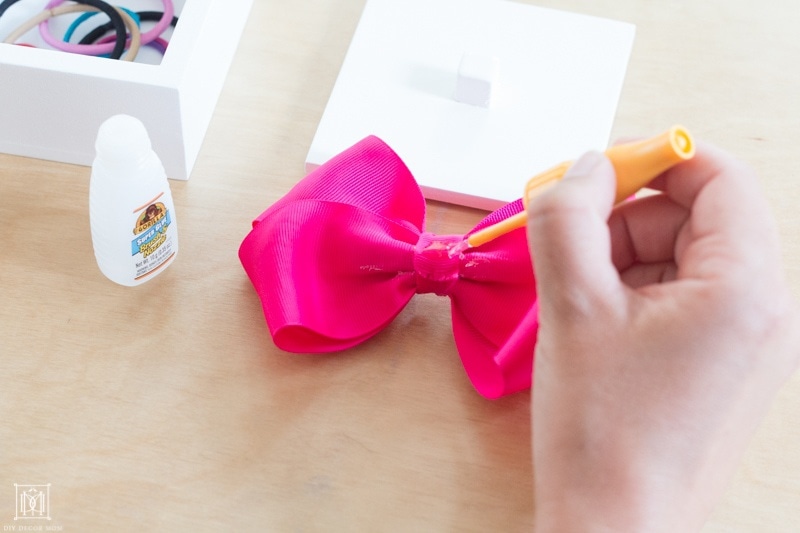 3.) Hold it in place for 10-45 seconds. Then let it dry (it dries really fast–no need for clamps!) and place your hairbands in it.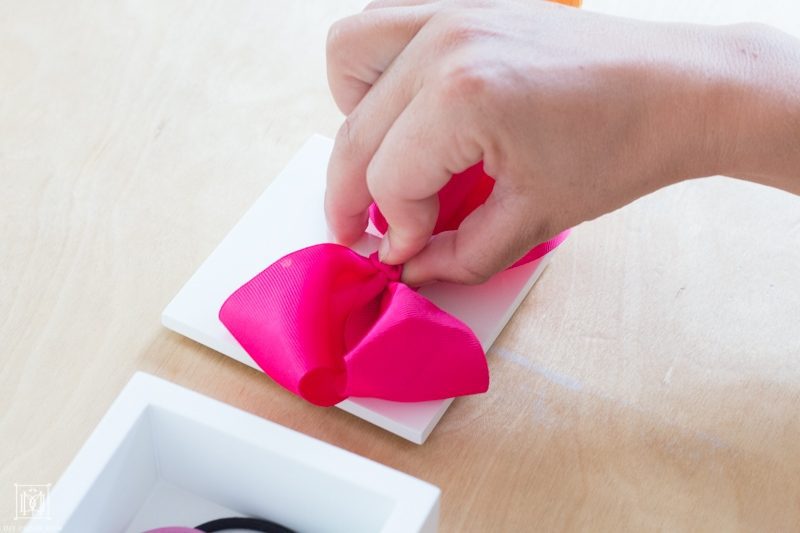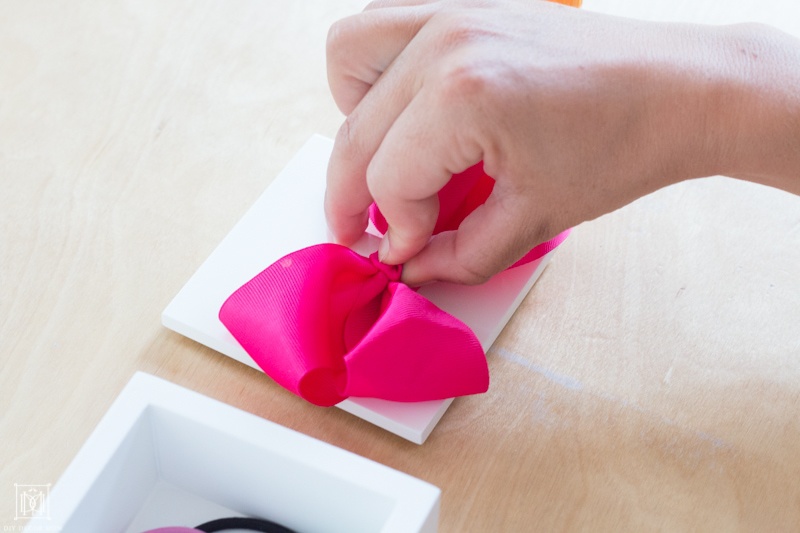 4.) Practice your morning routine!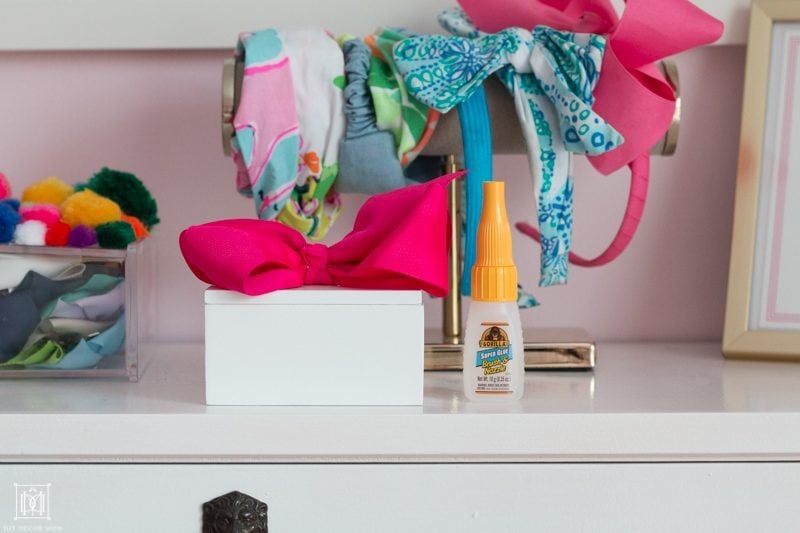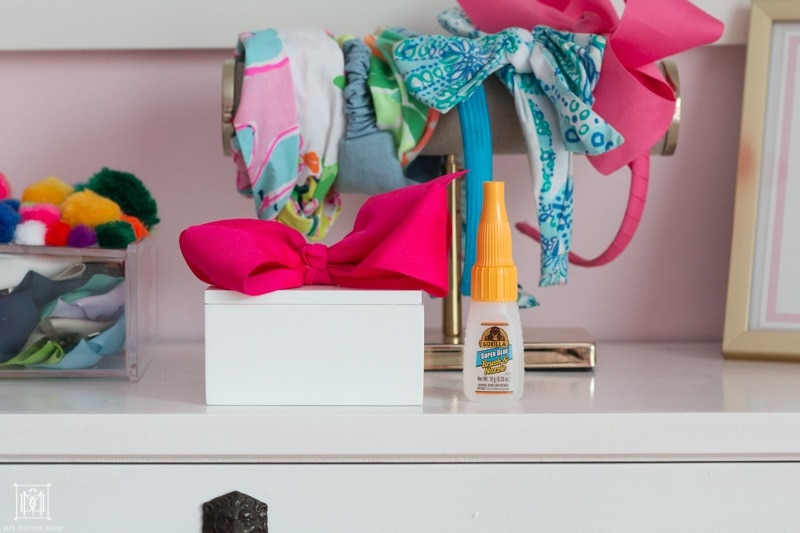 Now it's your turn! Make sure to enter the Gorilla Glue $250 Home Depot Gift Card Giveaway by clicking the link below! I'll let you all know how we are doing on our pledge to be on time for school every day in September! At least we know it won't be due to hair band related emergencies 🙂 Make sure to enter the giveaway below for a chance to win a $250 gift card to Home Depot!
Gorilla Glue $250 Home Depot Gift Card Giveaway