This is a sponsored post written by me on behalf of The Gorilla Glue Company . All opinions are 100% mine.
Family Command Center: How to make your own simple DIY Wall Command Center for a kitchen or an entryway–perfect way to get your life and family organized! Finally eliminate the paper clutter that is taking up space on your kitchen counter!
FAMILY COMMAND CENTER
Like all families, we battle the clutter on the kitchen counter daily. Mail, notes from school, coupons, birthday invitations, grocery lists, to do lists, doctor's notes, recipe ideas all end up on our kitchen counter…and it drives me up the wall! I feel like our kitchen constantly looks messy because the darn desk is covered in paper and odds and ends!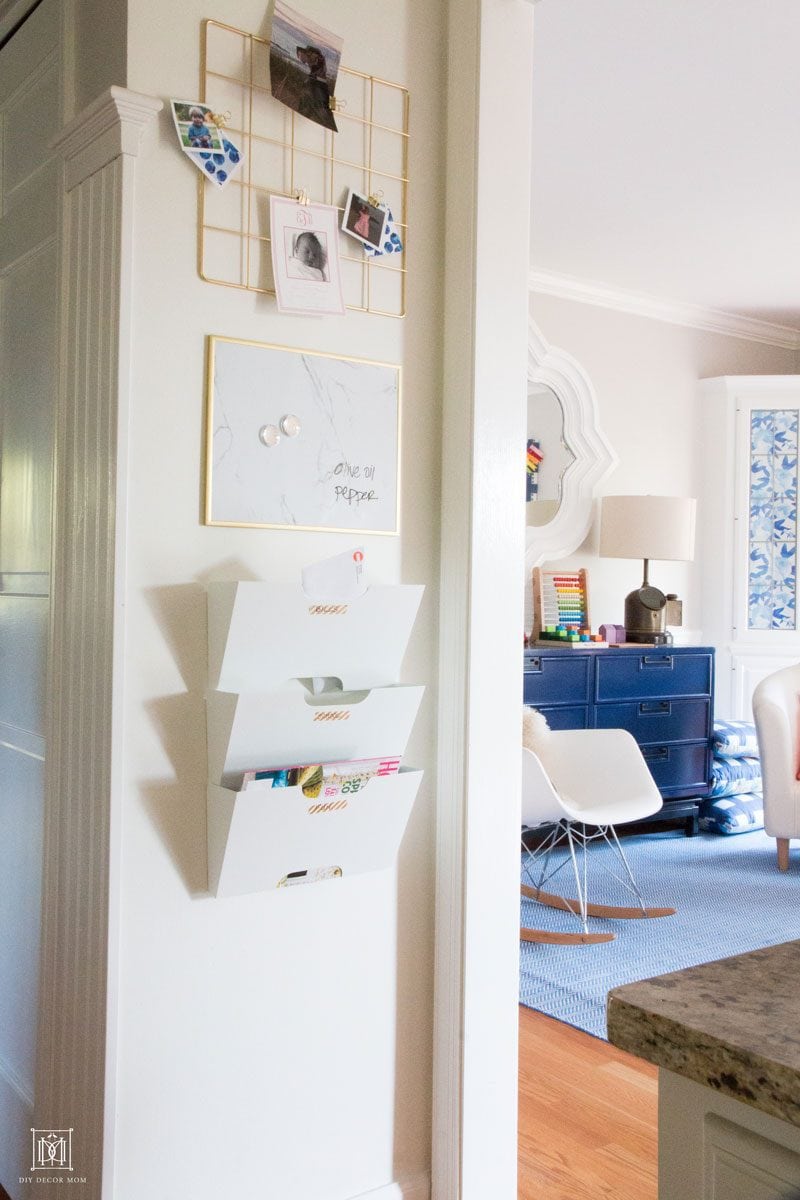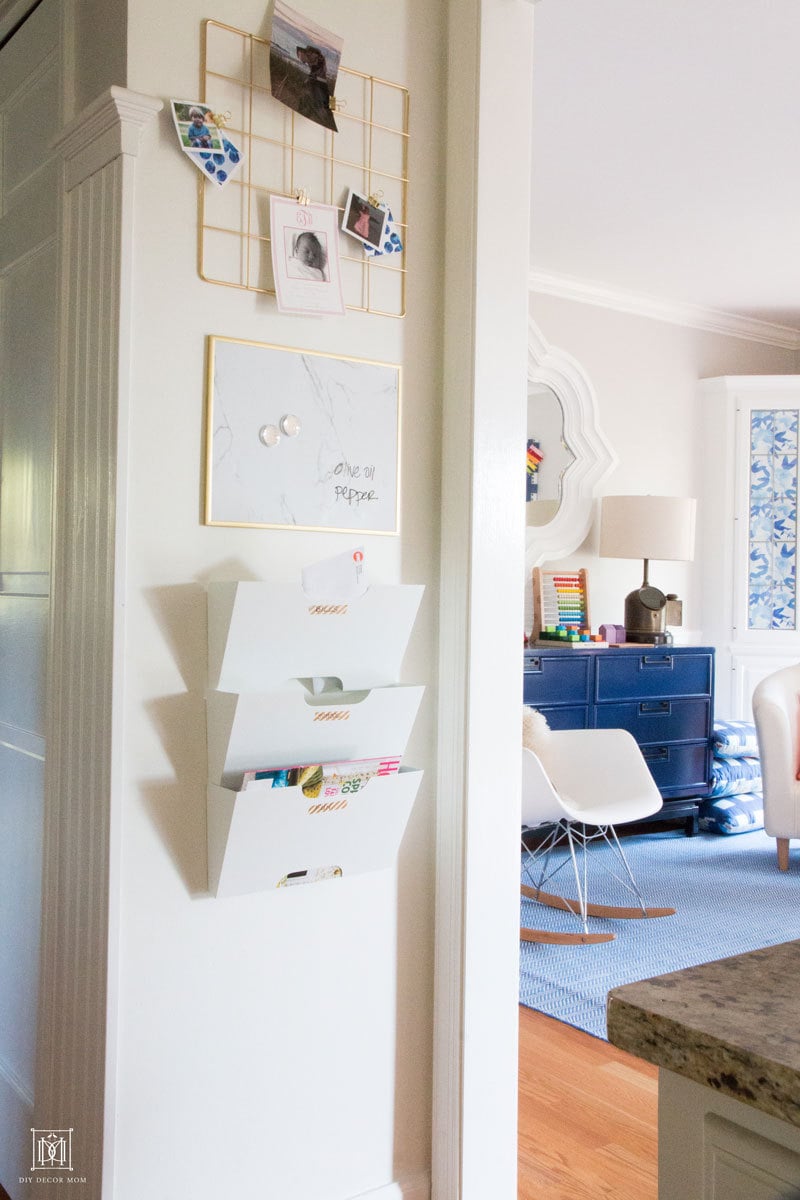 I knew it was high time to change something, so I started collecting command center ideas. I knew we needed a place for a grocery list (the random piece of paper with items scribbled on it wasn't doing anyone favors,) and a place for birthday invitations. I also wanted a dedicated place for coupons, magazines, school information, and bills as well so they didn't get lost. Below you can see the sad state of my kitchen desk before and after implementing a kitchen command center.
Related: Daily Routine with Young Kids–See How We Get them to Do Chores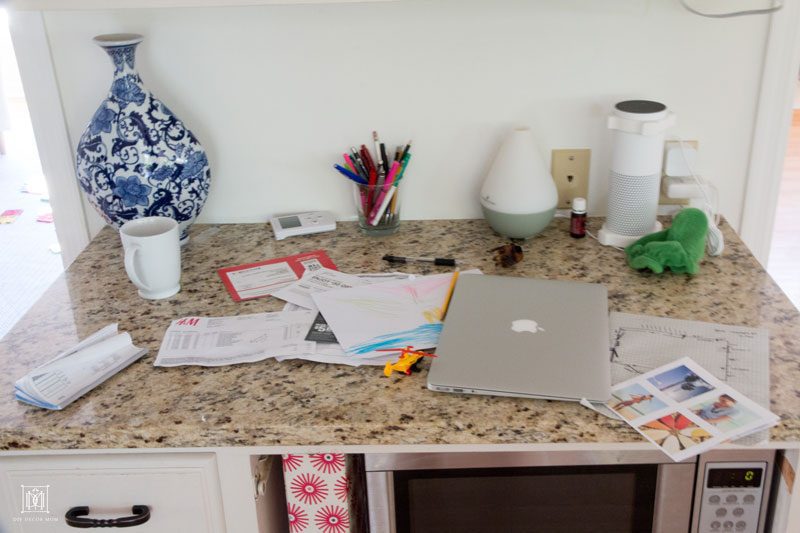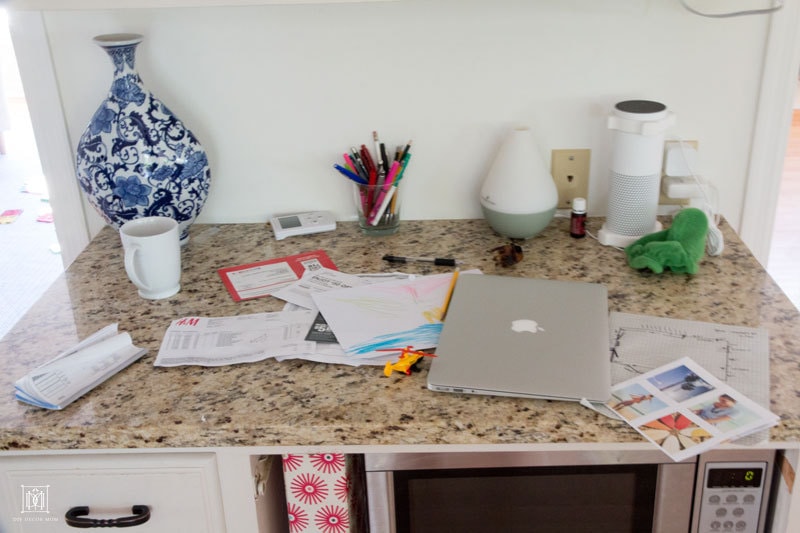 (all the kitchen counter mess)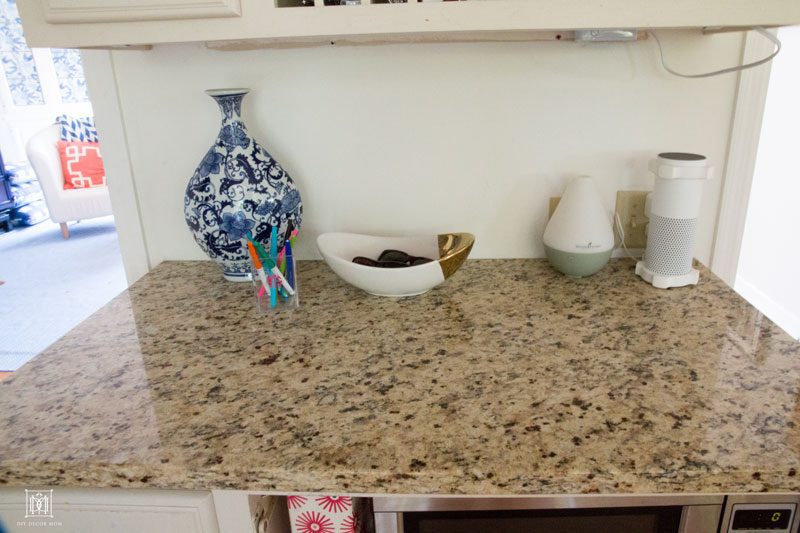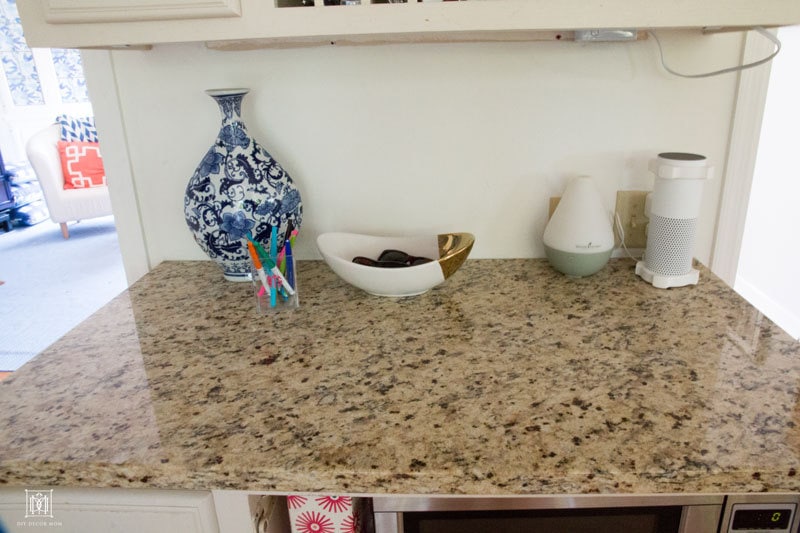 (clean kitchen counter after I made the command center)
The problem was, I only had this little space on the wall and I didn't want to put a million holes in the wall. But, then I found out about Gorilla Tough & Clear Mounting Tape: unlike other mounting tapes, Gorilla Glue can hold up to 15 pounds and it works instantly for a permanent weatherproof bond. I finally could hang some wall folders, a dry erase board, and an idea board that looked cute and fit our small entryway!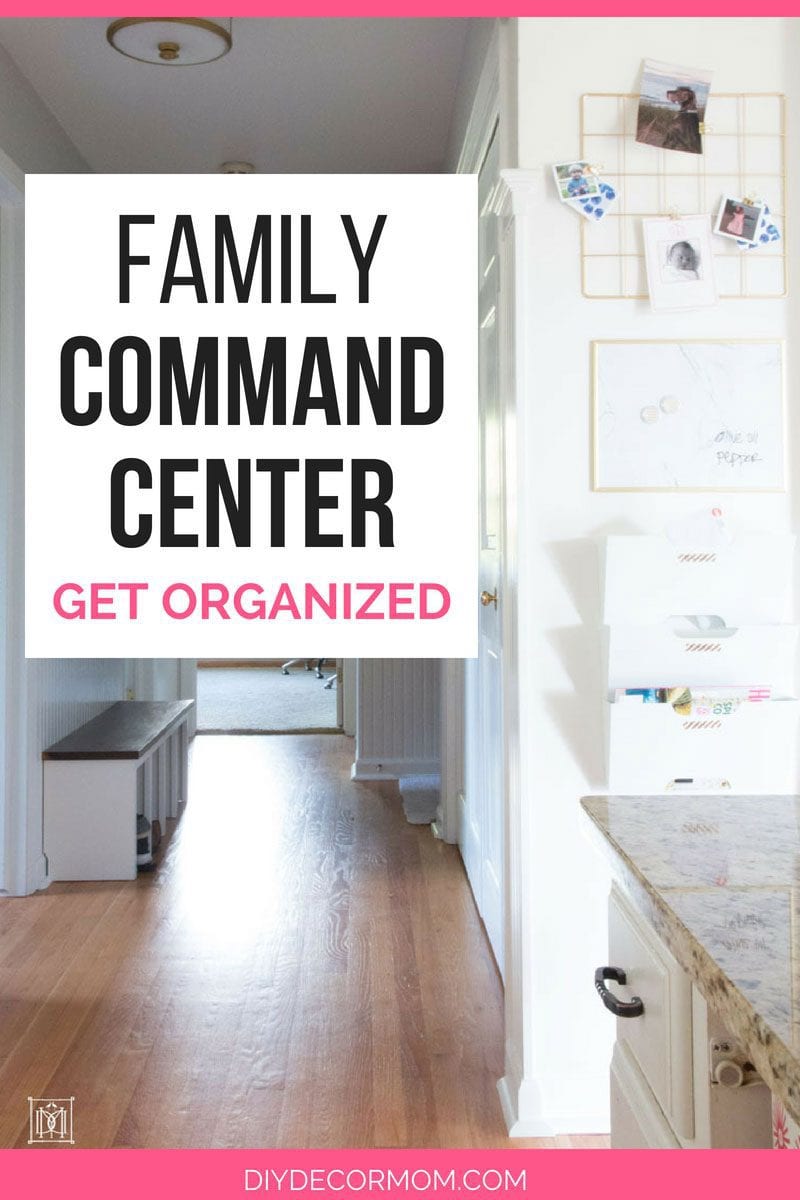 Gorilla Tough & Clear Mounting Tape is a clear double-sided tape that won't yellow over time. Unlike other mounting tape, Gorilla Tough & Clear Mounting double-sided tape is perfect for indoor and outdoor projects and has adhesive on both sides for easy hanging. The strong hold is perfect for holding to smooth and rough surfaces. It bonds to plastic, metal, wood, glass, ceramic, stone and more. For this kitchen command center, it was the perfect double-sided adhesive because it was crystal clear and supported plenty of weight.
Related: Print out your Free Printable Grocery List HERE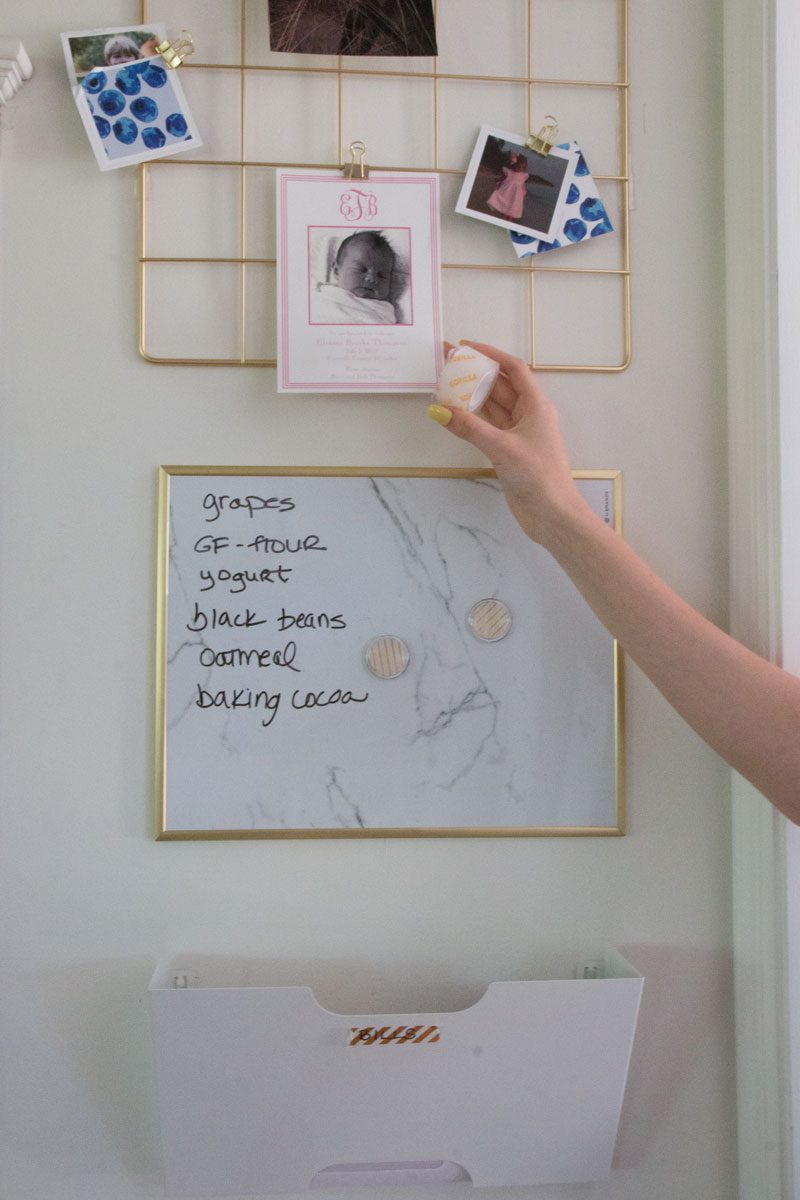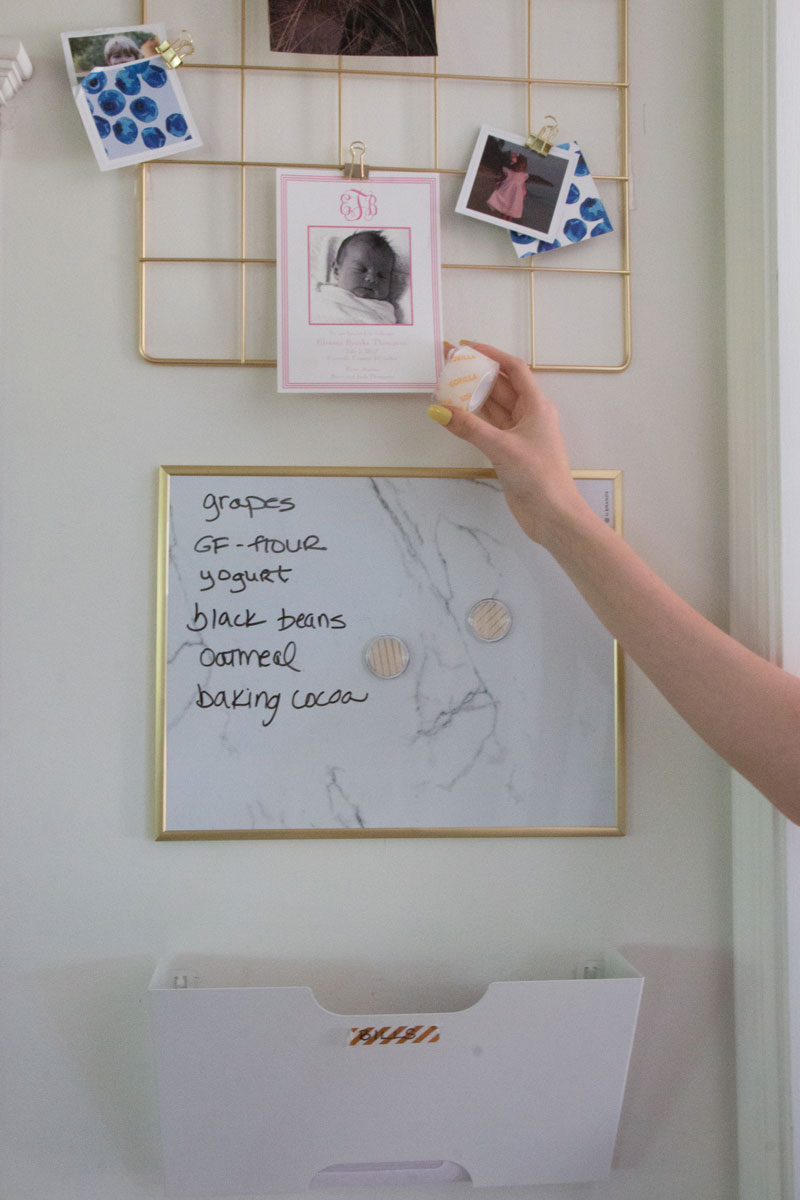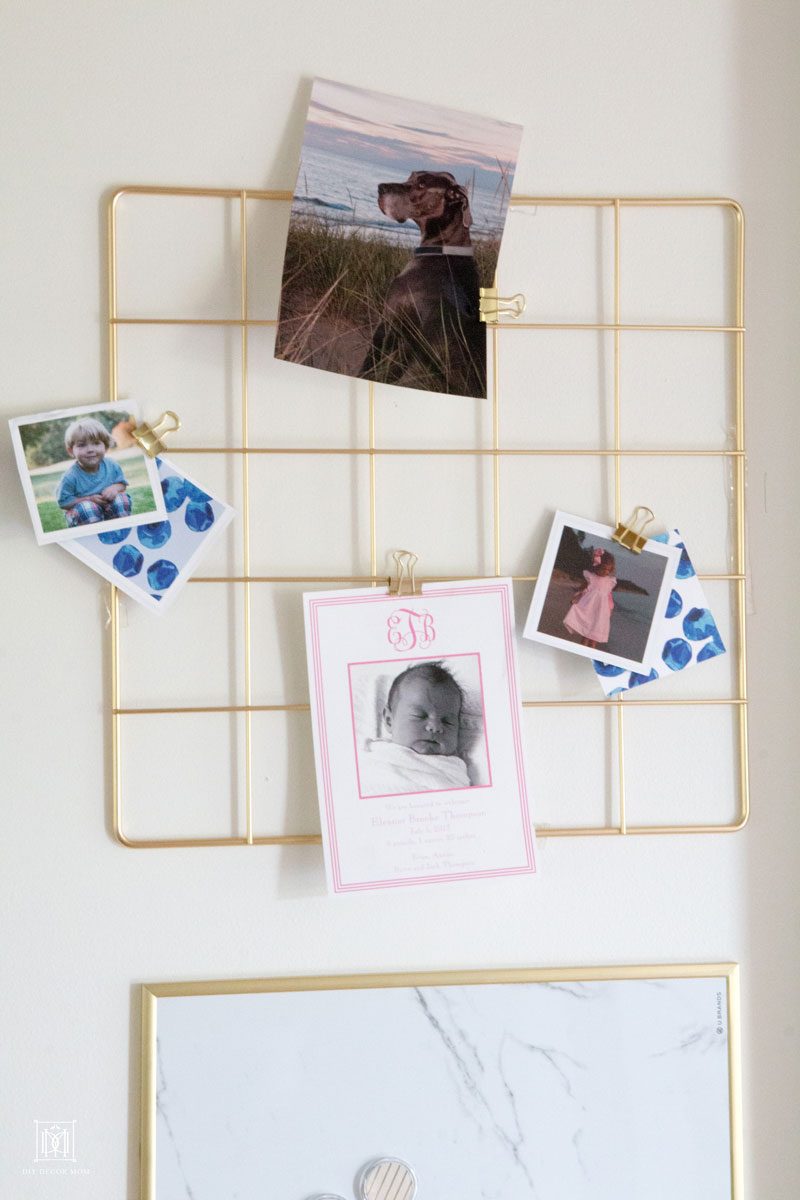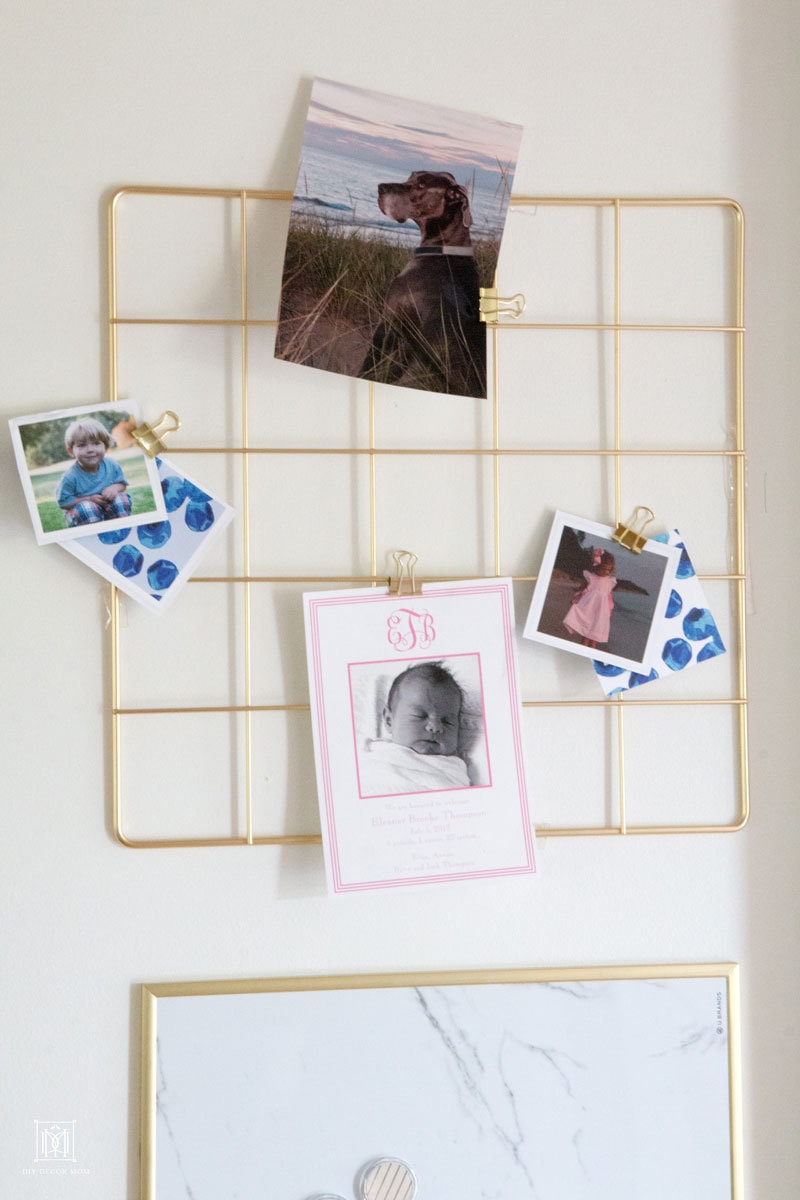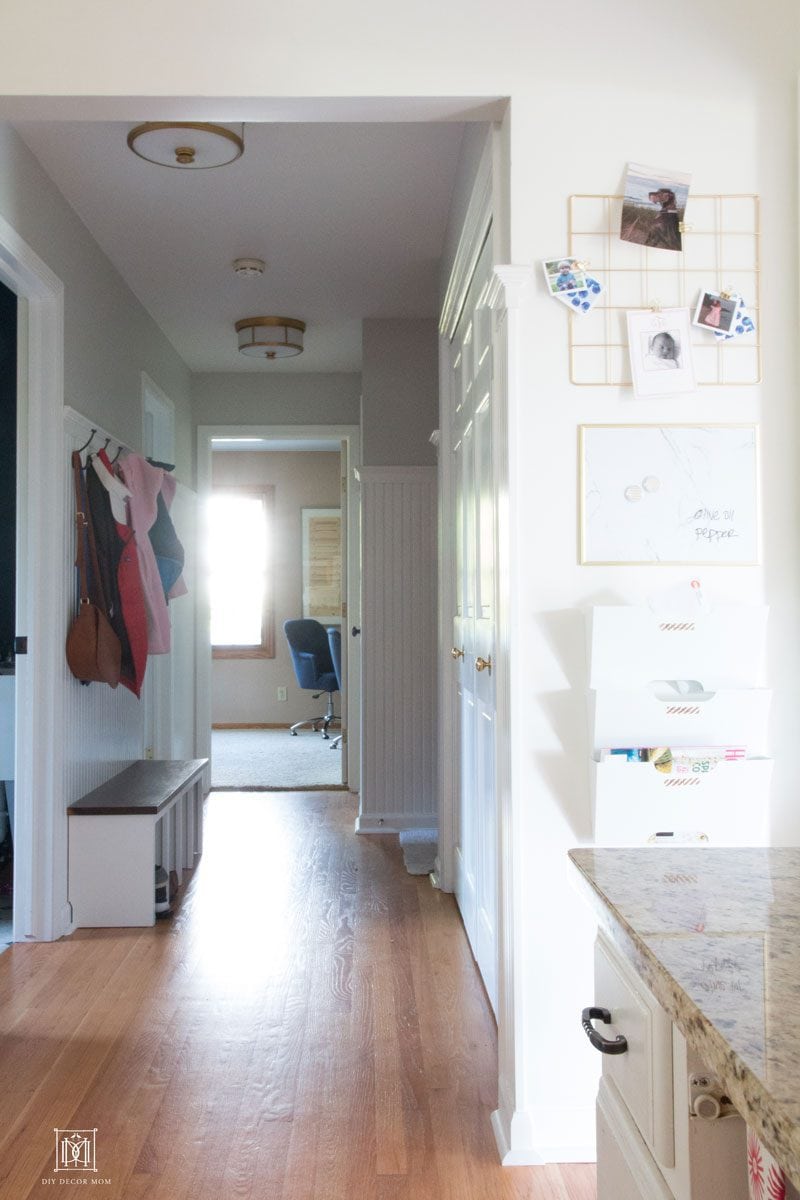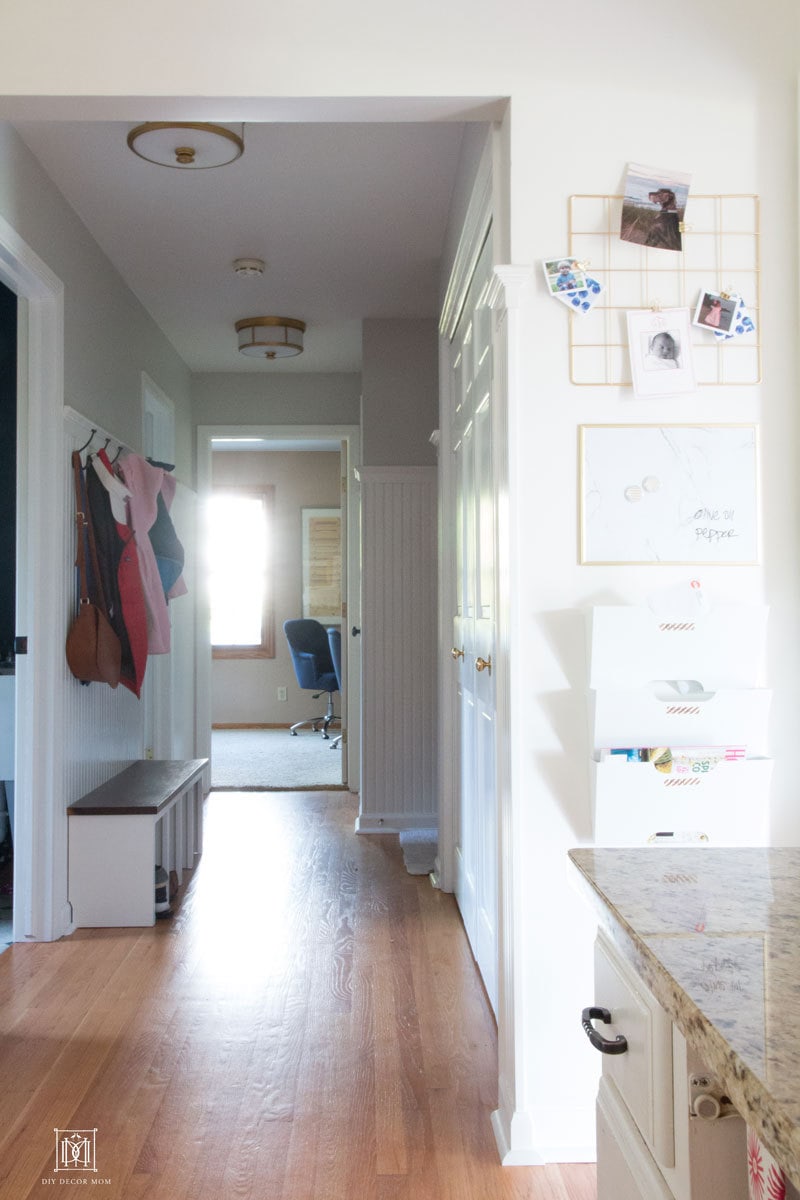 HOW TO MAKE A DIY COMMAND CENTER
MATERIALS:
small dry erase board
inexpensive wall-mounted file folders (I found our's at Ikea but was very unhappy with the mounting system–you can see the issues below, so I used Gorilla Tough & Clear Mounting Tape to securely attach each one individually to the wall and they have held up well!)
Cork board or idea board
Level
Gorilla Tough & Clear Mounting Tape (you can also purchase Gorilla Heavy Duty Construction Adhesive which holds up to 40 pounds if you need to hold something heavier)

The Gorilla Tough & Clear Mounting Tape holds up to 15 pounds which was more than enough for this job plus it goes on crystal clear and it won't yellow over time which is necessary since I would be using it on our wire idea board.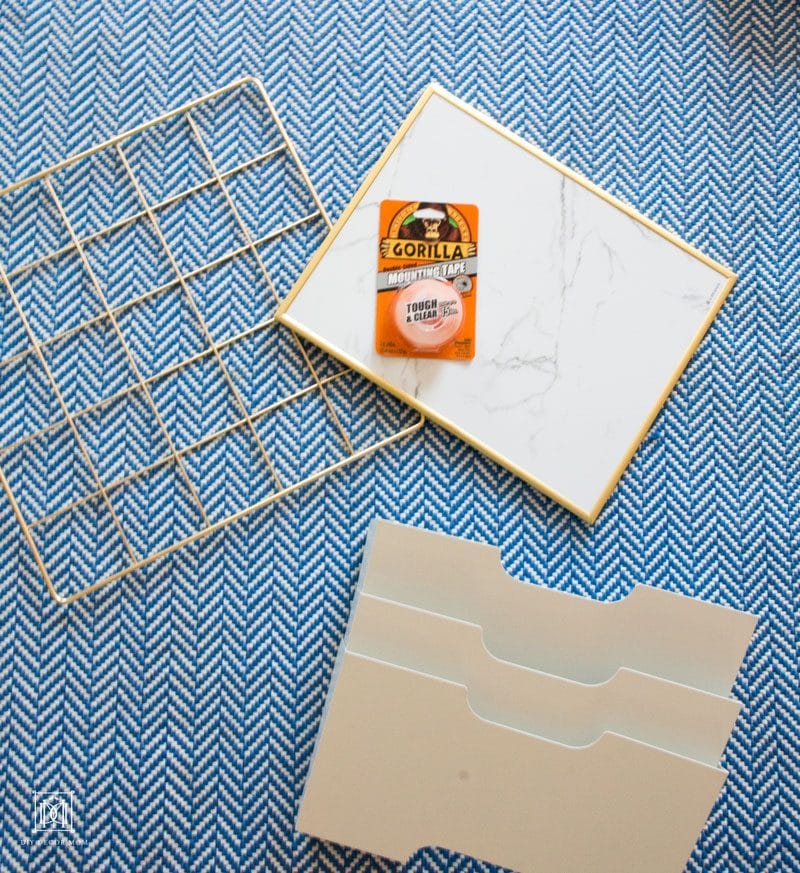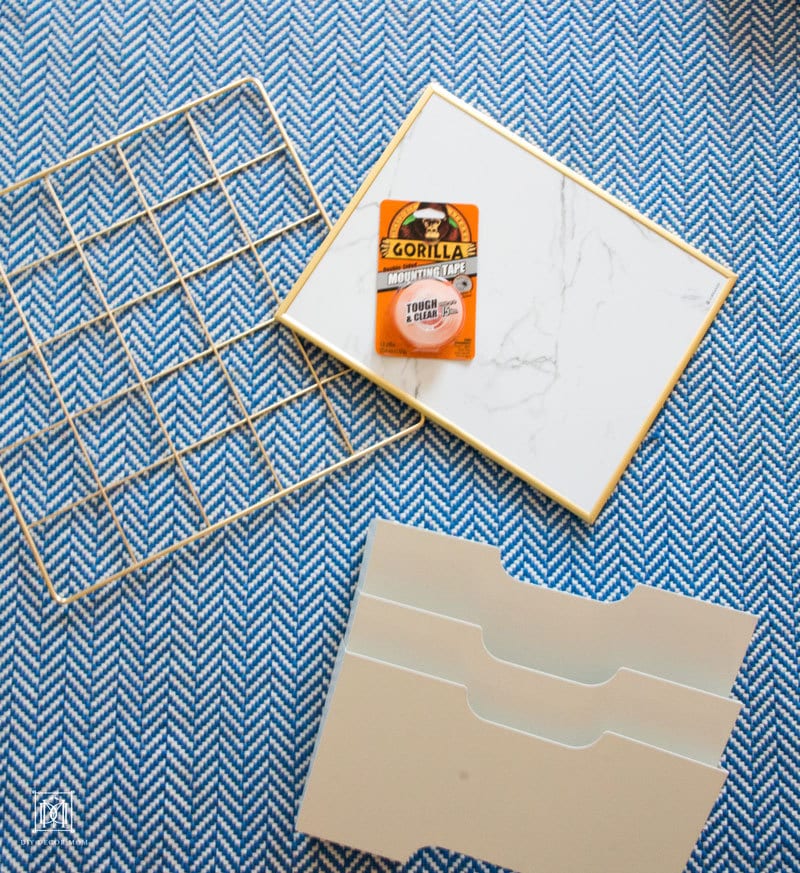 DIRECTIONS:
1.) Mark exactly where you want your command center components to go.
I knew I wanted a dedicated place for birthday invitations and a few pretty photographs of our children to brighten up the space, so I put that up top. I also measured out the space for a white board where I can jot down grocery items that need to be picked up, and a spot for file folders which hold bills, school papers, and magazines and other mail like coupons.
2.) Measure the center of the wall and make a small pencil mark on the center and exterior marks for each component of the command center.
3.) Now it's time to start mounting each component. I started with the wire board for the top and moved top down. I cut approximately 4″ of Gorilla Tough & Clear Mounting Tape for each side of the wire board. I ended up cutting the tape in half so it wouldn't be as visible on this component, but I used full-width mounting tape on the rest of the components.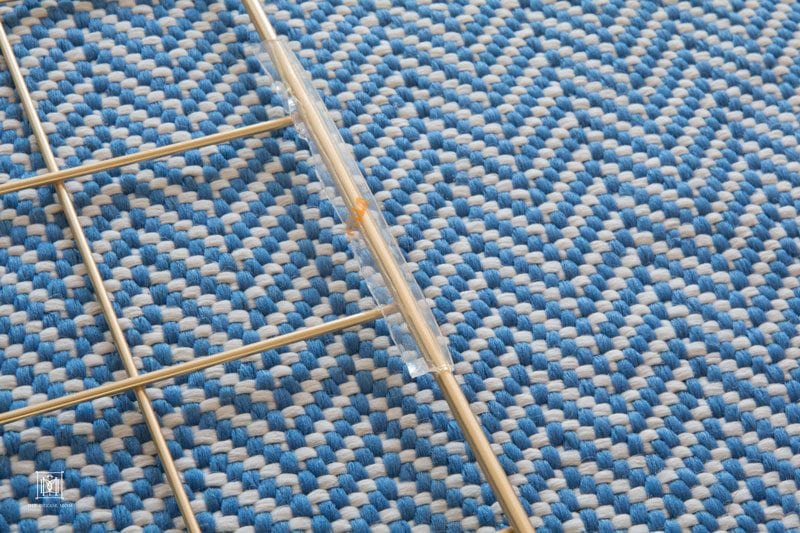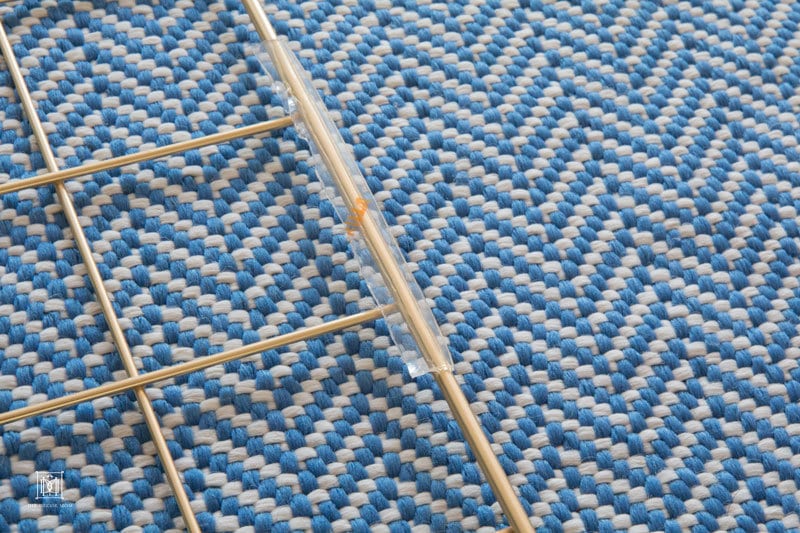 First, adhere the mounting tape securely to the item by pressing down firmly. Then when you are ready to mount it on the wall, remove the plastic tape protector and firmly push against the wall holding it so it sticks. Do this for each item.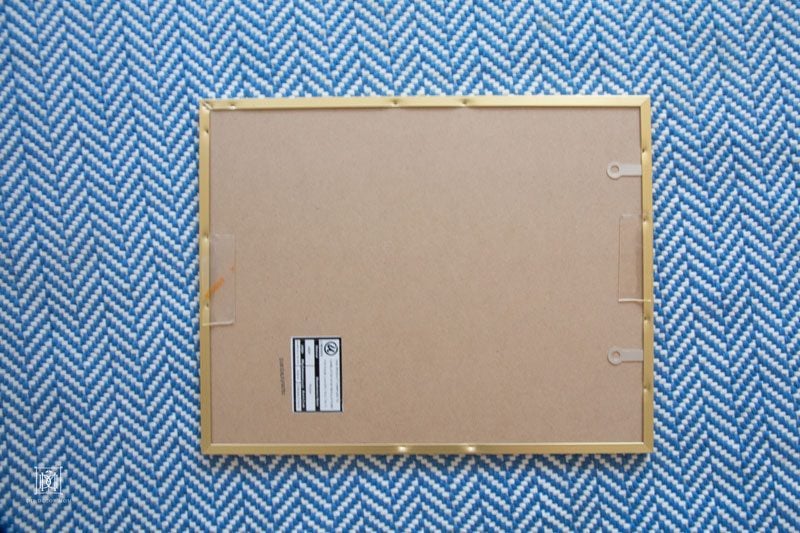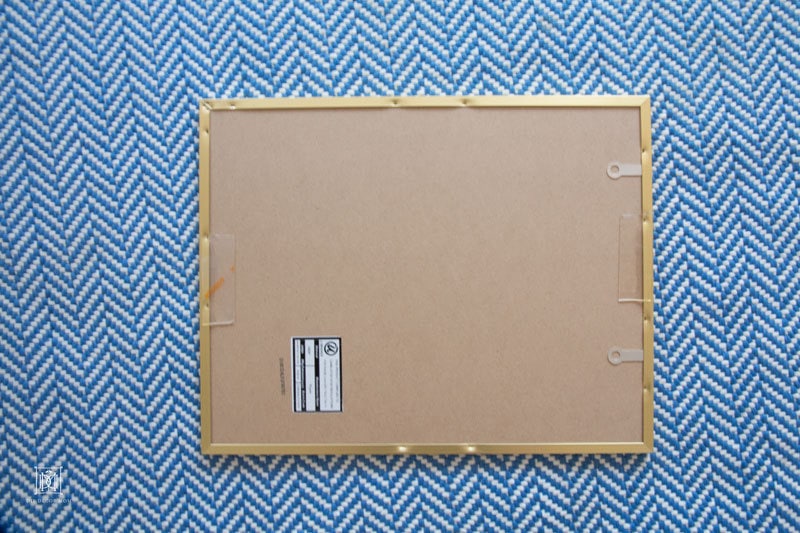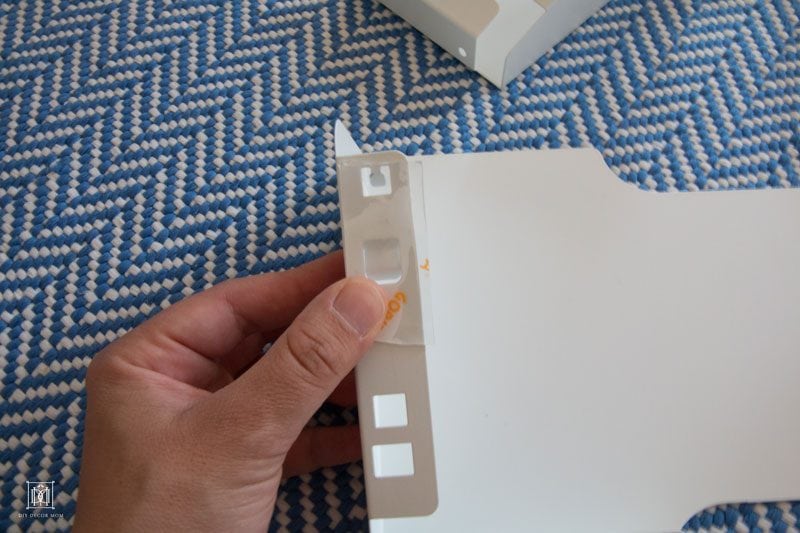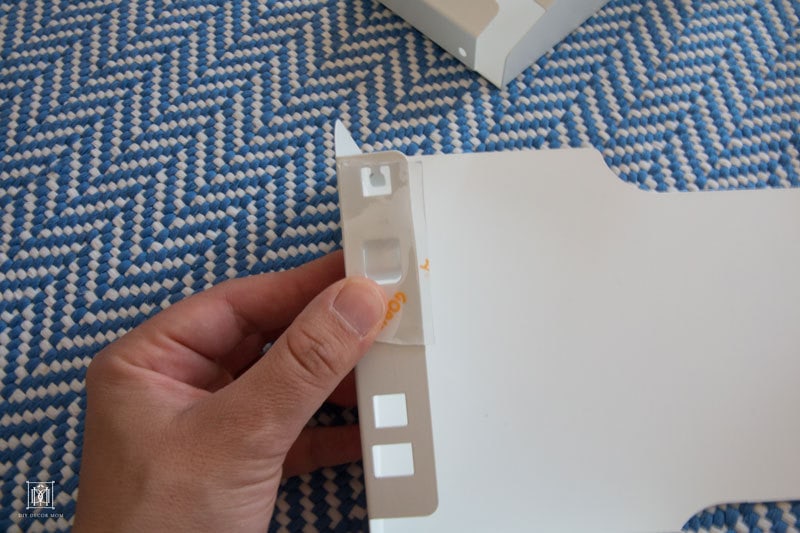 For the file folders, I mounted each file folder individually to the wall. The mounting system they came with was so flimsy it scared me that it might fall off the wall and onto a child. Since they are metal file folders they are quite heavy, so I used 4″ of Gorilla Glue Mounting tape on each side and they have stuck well!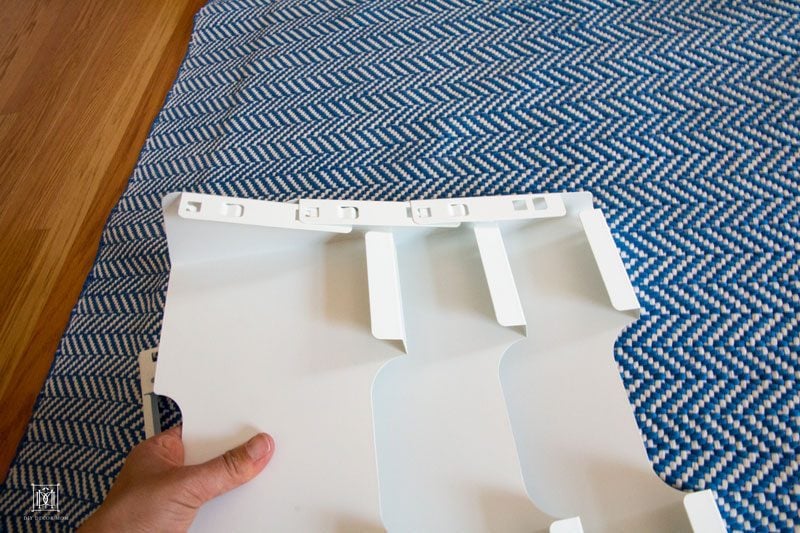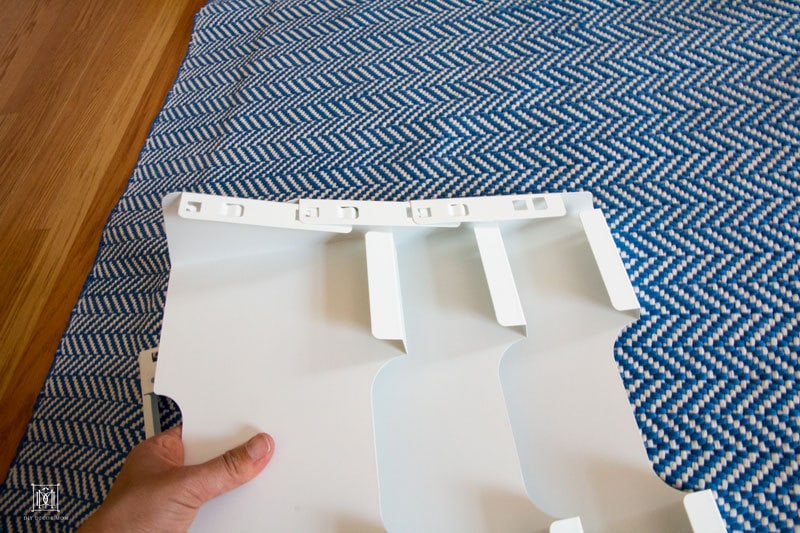 (See how flimsy the manufacturer provided mounting system is? It kept on falling apart and actually fell down onto our hardwood floor damaging it!) Thank goodness there wasn't a child nearby. After installing theGorilla Tough & Clear Mounting Tape, we have had no issues whatsoever and the files hold securely to the wall!
4.) Now it's time to decorate it! See how festive it looks with meaningful mementos and labels. Now we are finally organized as a a family and paper clutter isn't taking over our countertop!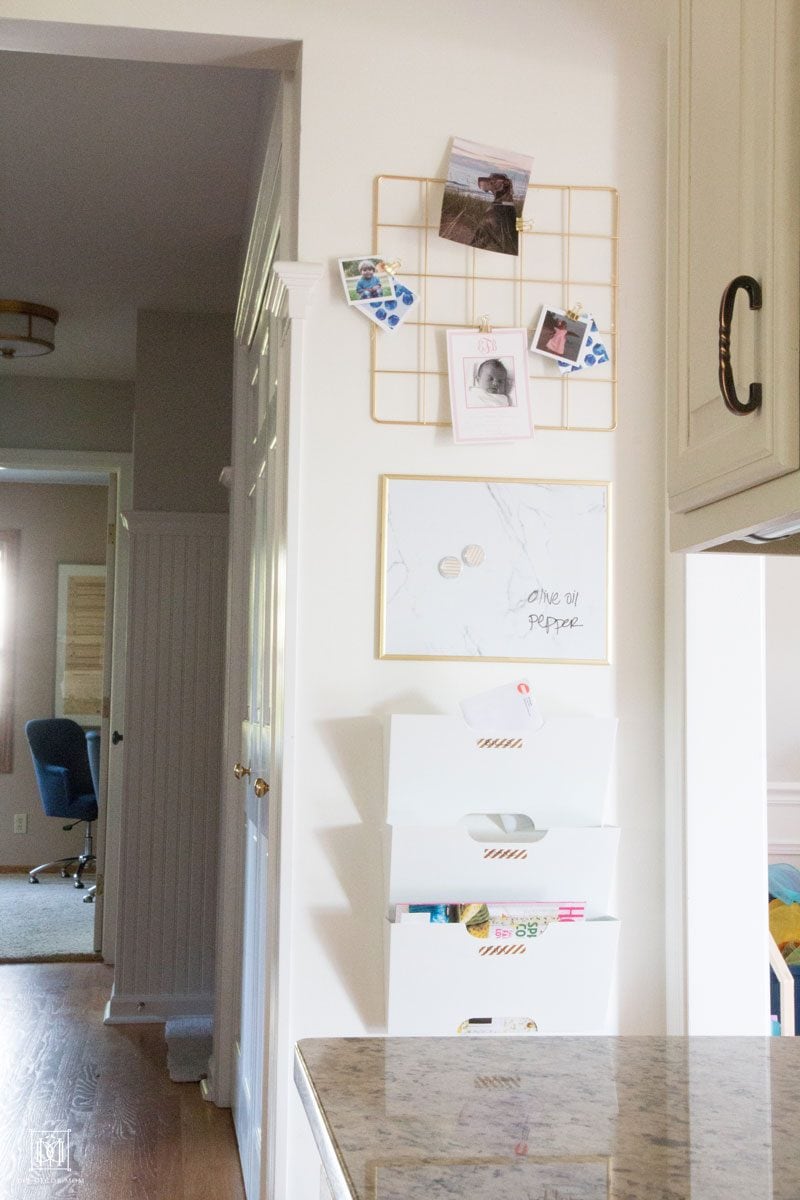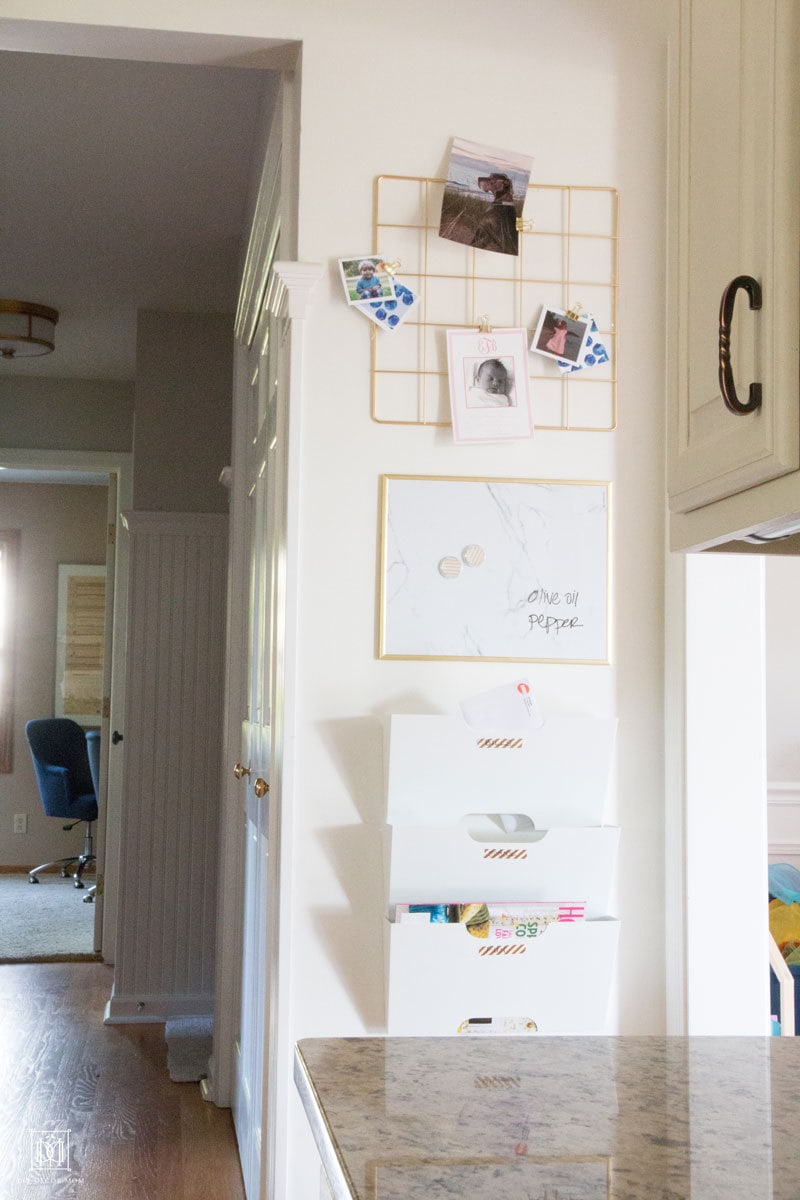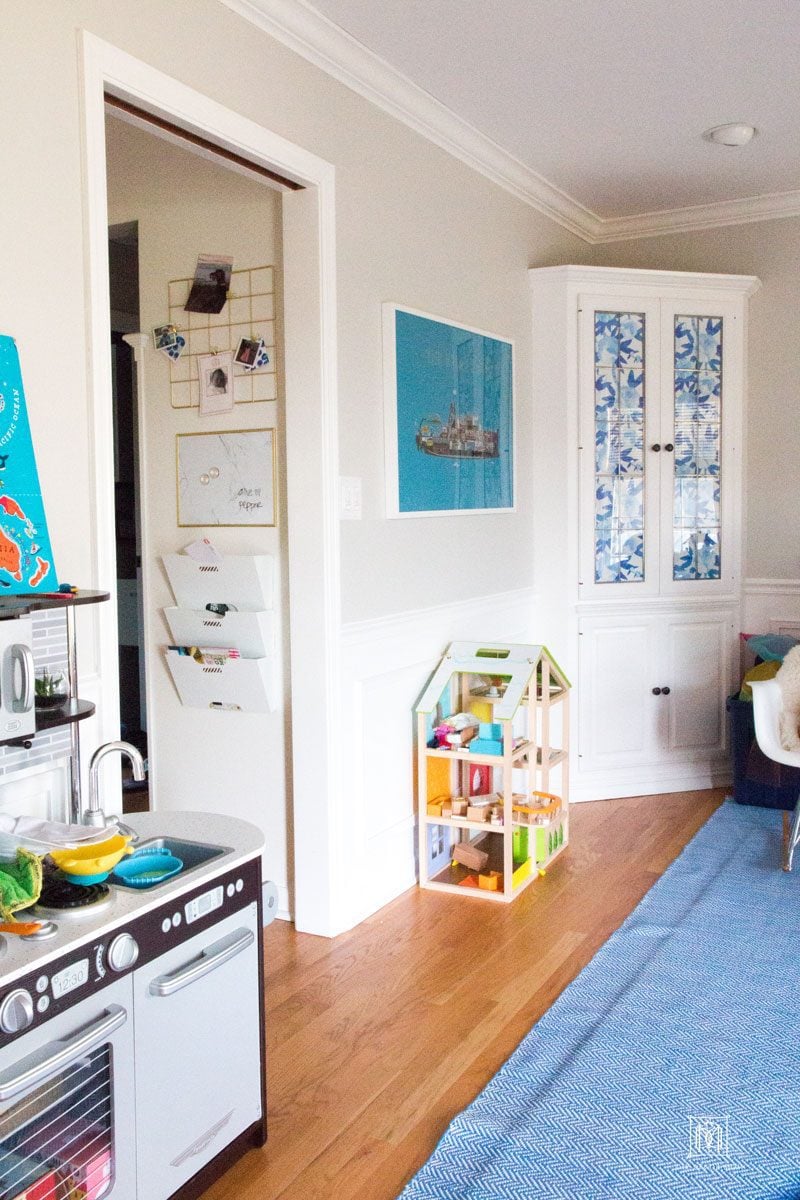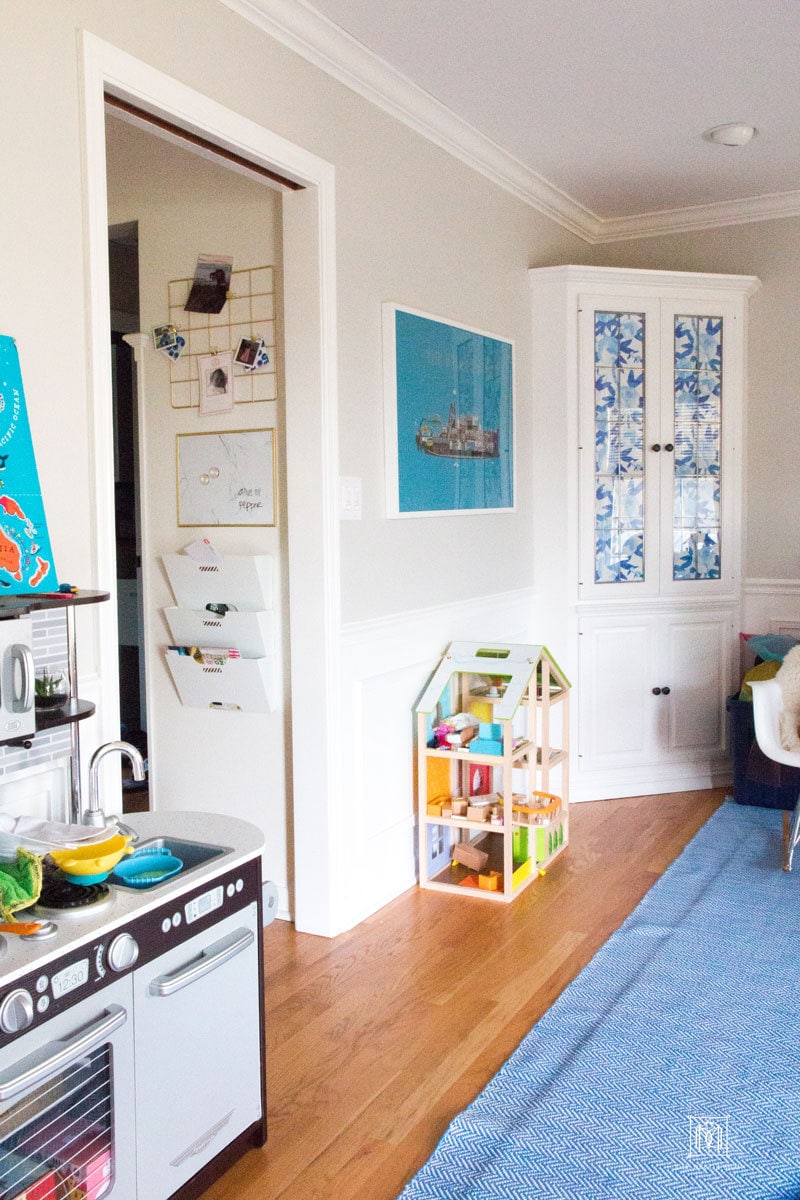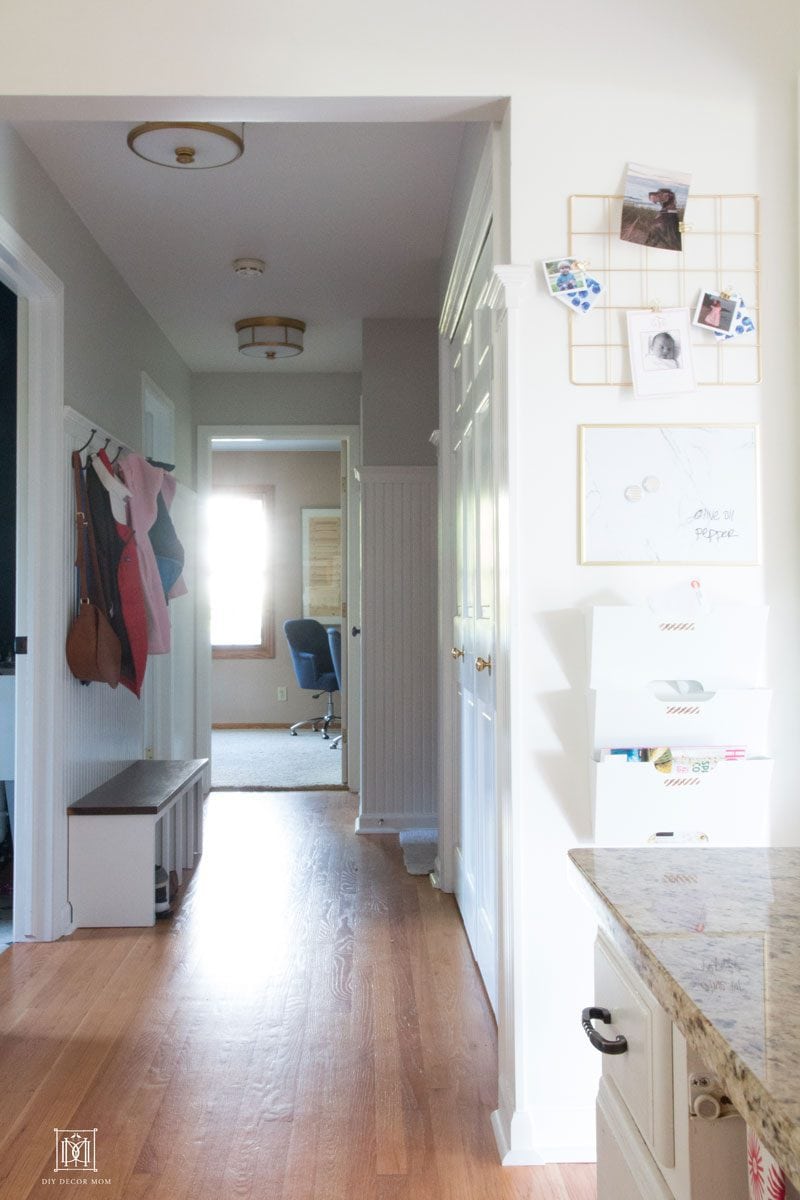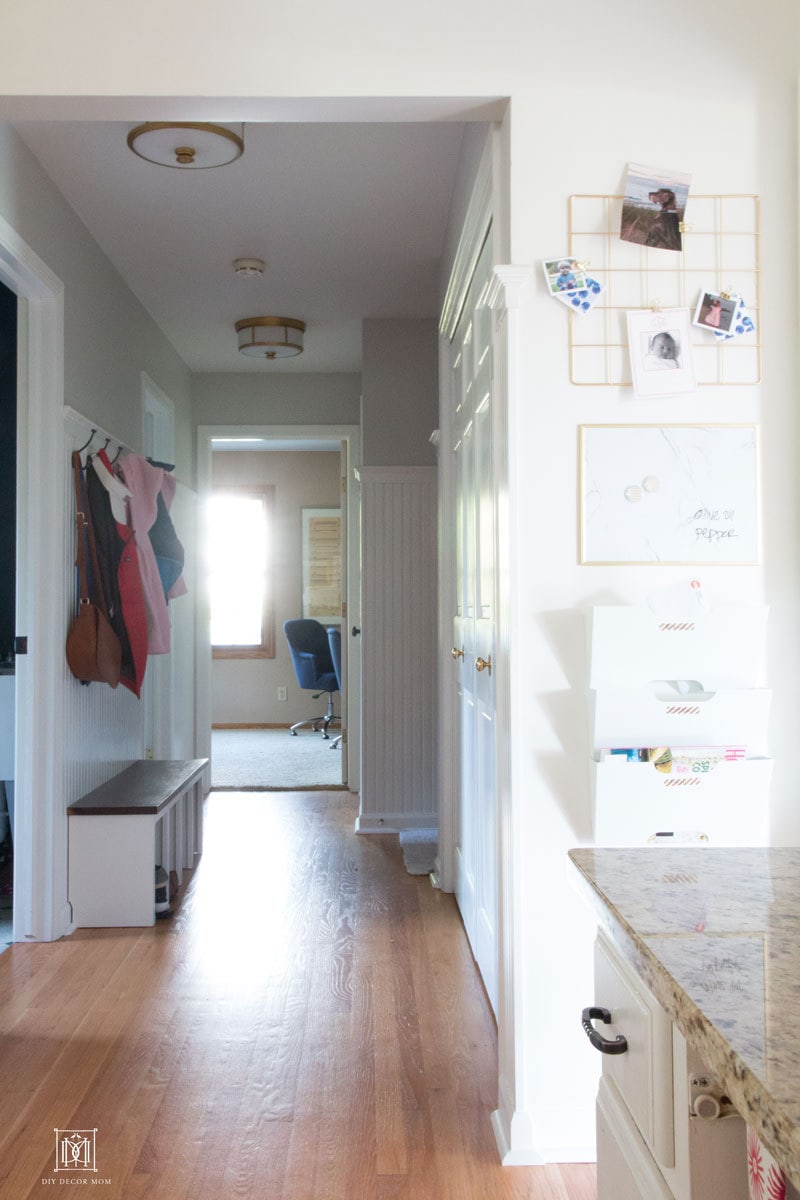 Tell me do you have a kitchen command center? Make sure to enter the giveaway below!
Gorilla Glue $250 Home Depot Gift Card Giveaway