This is a sponsored post written by me on behalf of BLACK+DECKER for IZEA. All opinions are 100% mine.
Easier Weekend DIY Projects: Our house is in a constant state of flux and our weekends always involve DIY projects! You might blame it on my design ADD or our needs as a family constantly changing; but, I can never leave a room alone! Even when we are in full makeover mode with one room (like our recent playroom makeover), I am always tweaking or scheming up designs for another room! Lately, we have been doing a ton of little DIY projects on the weekends that help beautify our home bit by bit.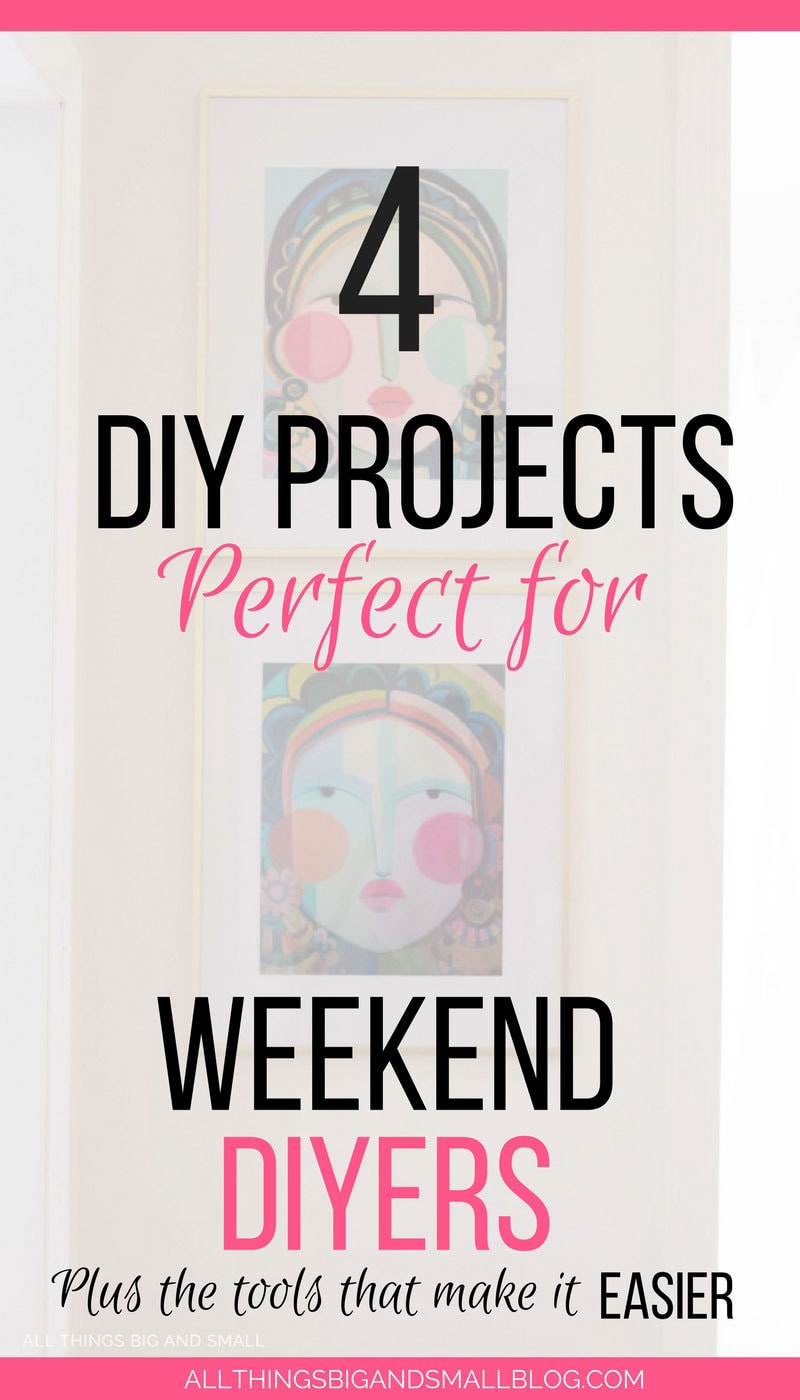 EASIER WEEKEND DIY PROJECTS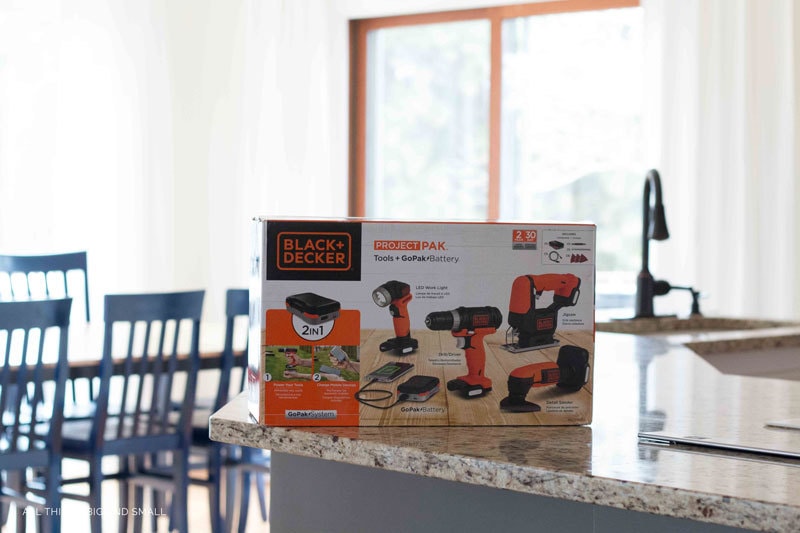 Even if you work full time jobs, or have little kids running around your house, you can still do weekend DIY projects that make your home more beautiful! Here are some projects that we have recently done. All of these little DIY projects have been so much easier (and quicker) because we have been able to use the BLACK+DECKER GoPak Tools. The GoPak System is a 4-tool kit that includes a drill, a jigsaw, a sander, and a flashlight that all use one battery for power (which streamlines the number of tools and battery packs you need!) As a result, it makes home and DIY projects less intimidating, and more achievable for weekend DIYers! It is a terrific value and makes weekend DIY projects more fun!
EASY WEEKEND DIY PROJECTS #1: ADD ARTWORK
We spend so much of our time in the kitchen, so I decided to add some pretty artwork to make it reflect our tastes. While, we still plan on doing a major renovation several years down the road; in the meantime, we can update it to work better for us (and look prettier!)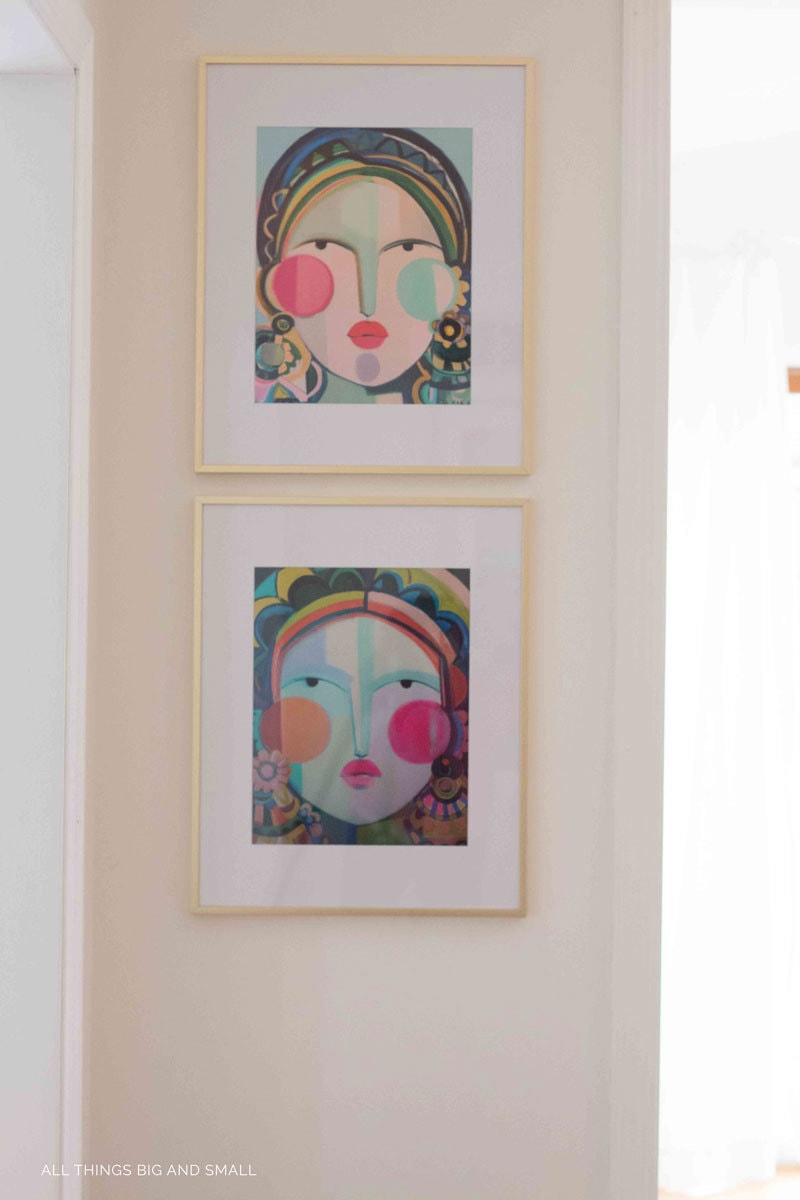 I hung two prints that I have been saving for somewhere special above our elevated dog feeder. While you might think "artwork over dog bowls, is she crazy?" I stand by my decision. Just because a kitchen is a utilitarian space, it doesn't mean it can't be beautiful. By adding gorgeous art that makes me happy, I have been able to infuse personality into a personality-less part of our home.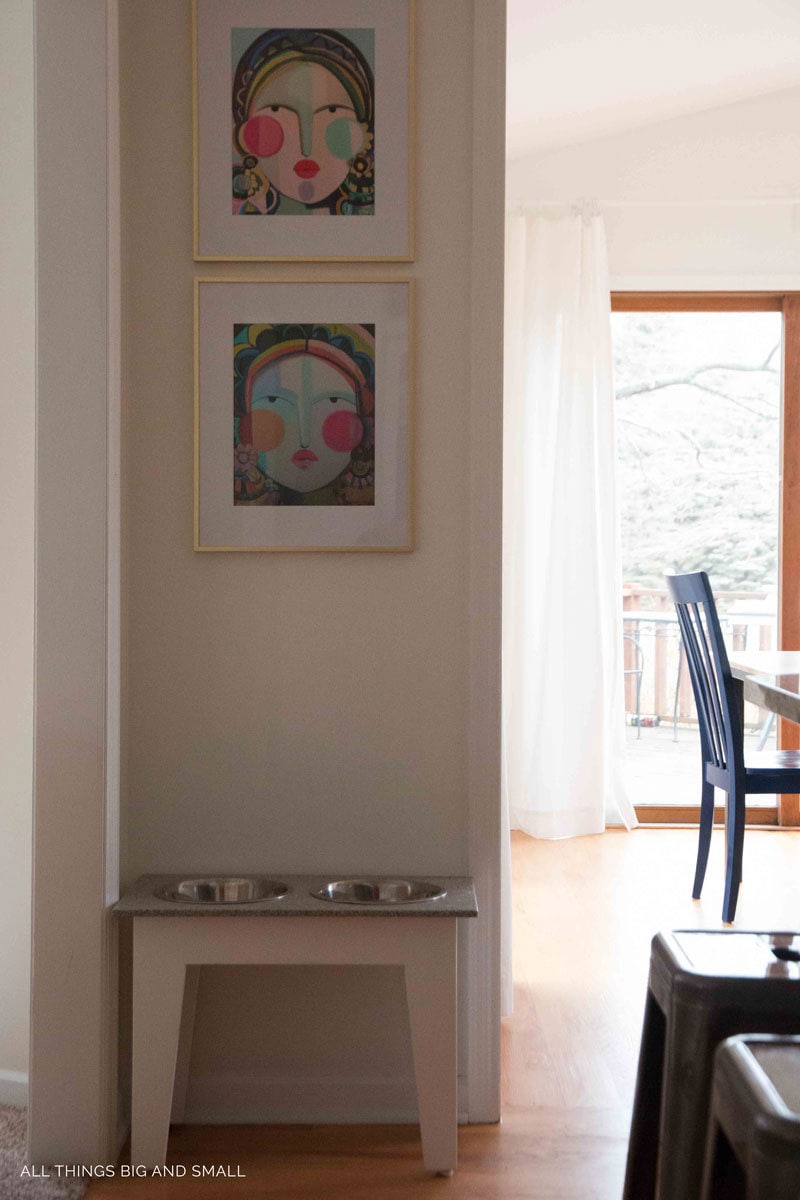 I also relocated and hung the large abstract that was formerly above the mantel in our master bedroom. It never seemed right there, so I hung it where we all can enjoy it! Plus, it brings a fun pop of color to a large blank wall! Hanging such a large piece of artwork with three kids and a giant dog (our great dane is 125 pounds) in the most trafficked hallway of our house, was not taken lightly. We had to make sure it was secure on the wall and not going to move if someone went running by it, or a wild great dane tail hit it!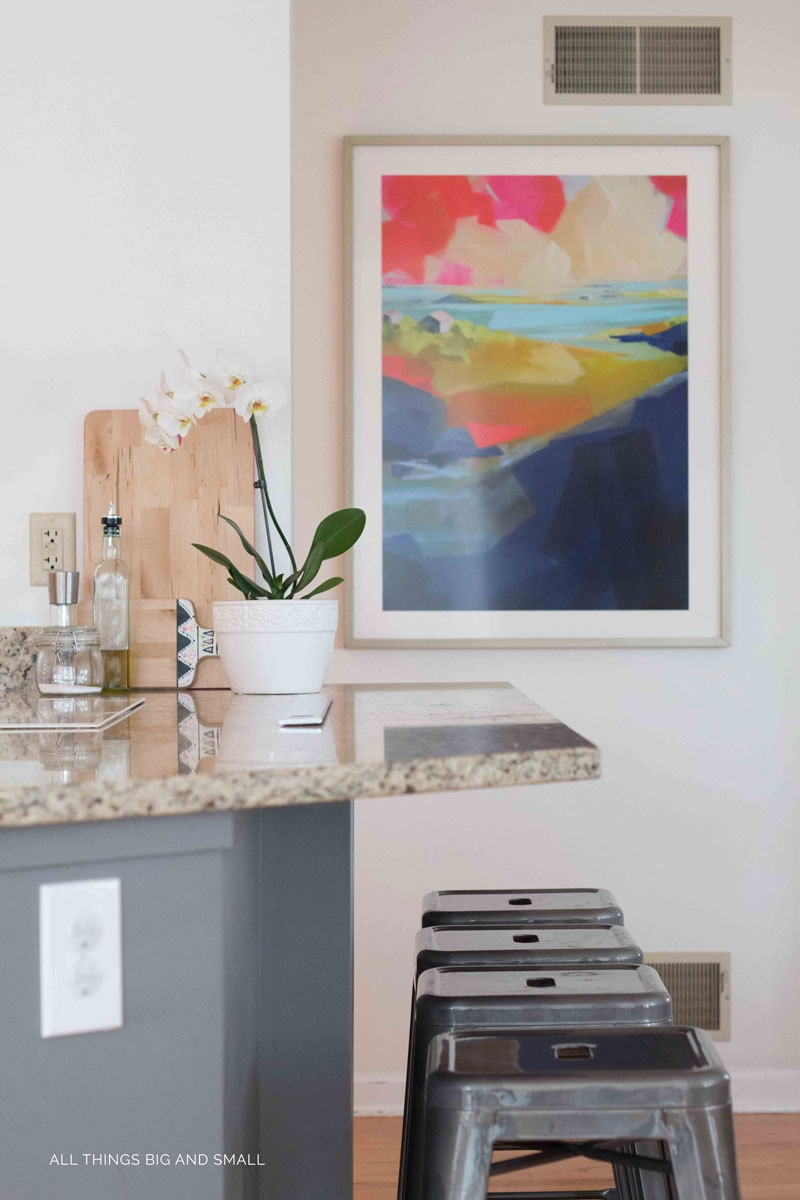 By using wall anchors and our BLACK+DECKER Drill, we were able to securely attach the painting to the wall without fear of it falling down. It is the same anchor system we use to hang our front hallway mirror (seen below.)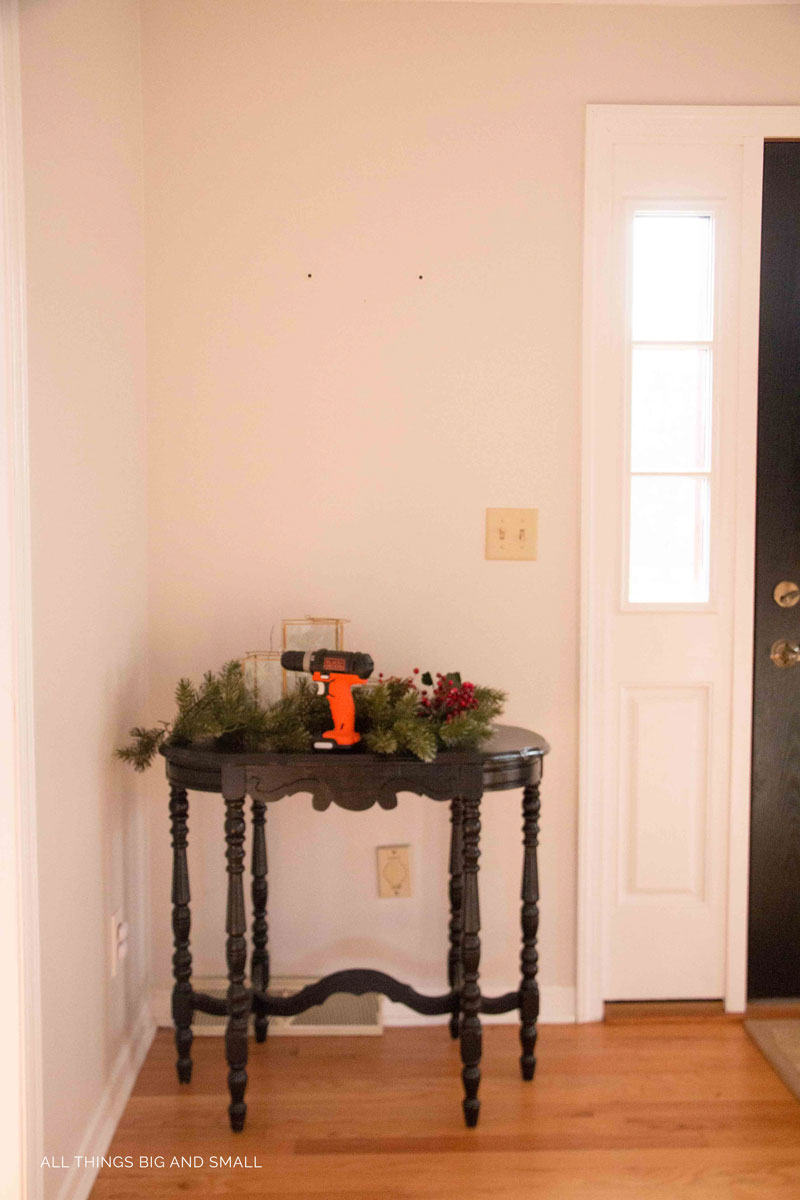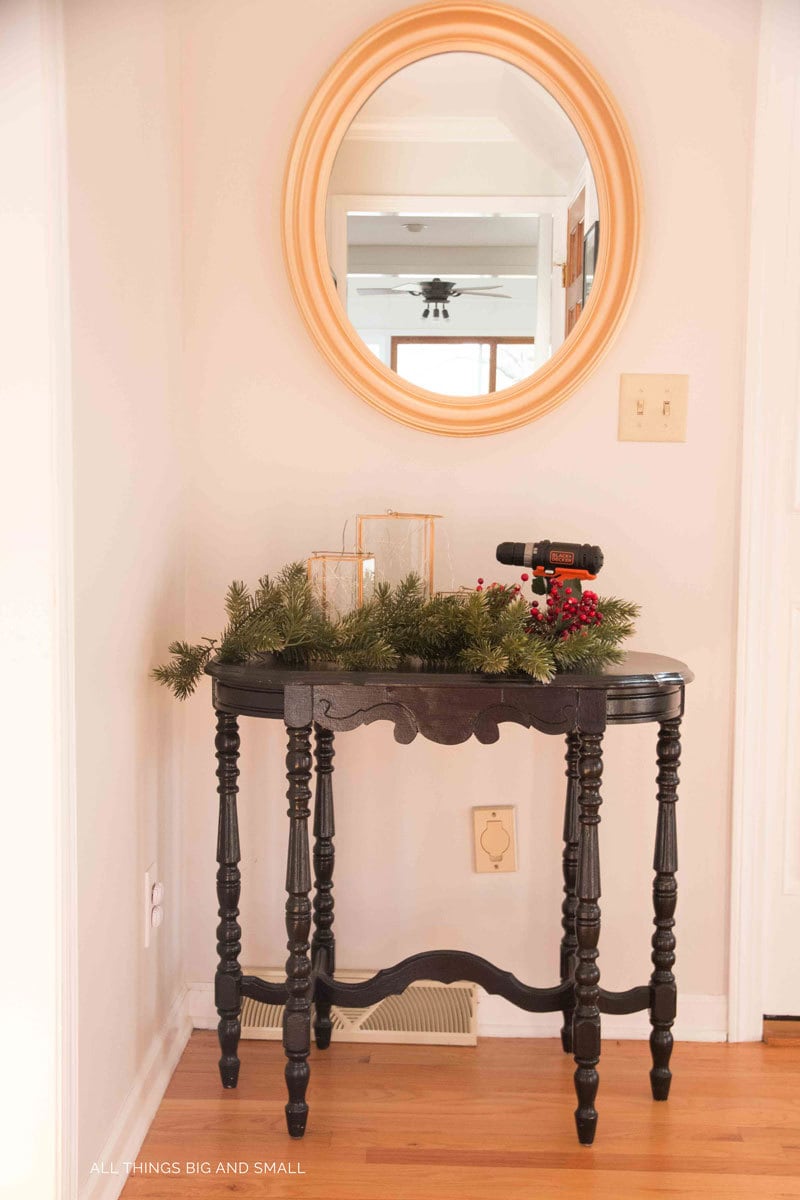 EASY WEEKEND DIY PROJECTS #2: UPDATE LIGHT FIXTURES
Speaking of the front hall, we recently updated the light fixture as well! We also switched out our ugly hallway light with one that we previously had in our master bedroom. To do this, we had to remove the old one and put in the new one making sure not to strip any screws. The 11-position clutch on the Drill/ Driver prevents stripping of screws and damaging materials. The Drill and Driver made this a breeze, and the LED work light helped when we had to turn the power off and didn't have much natural light!
Before: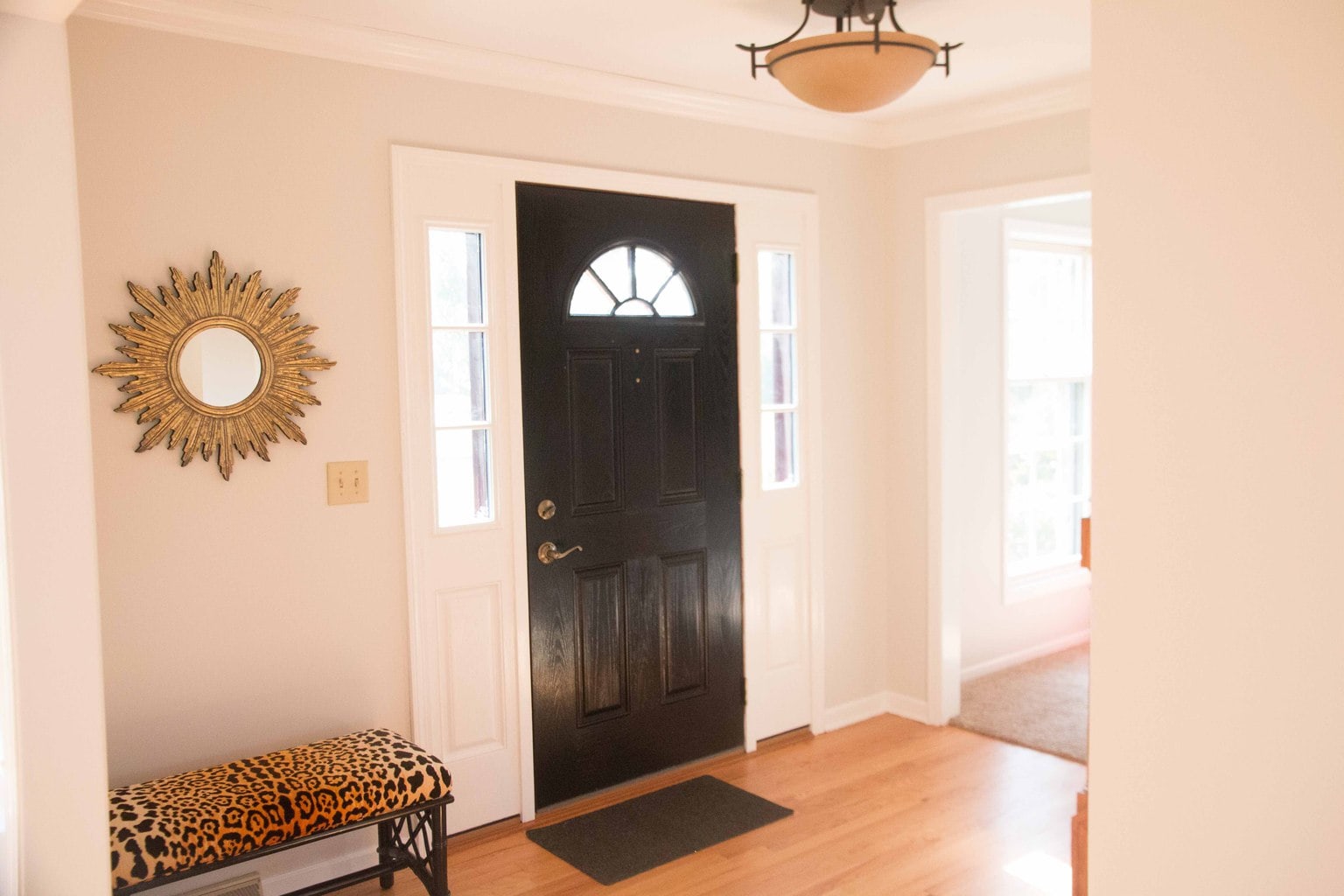 And after: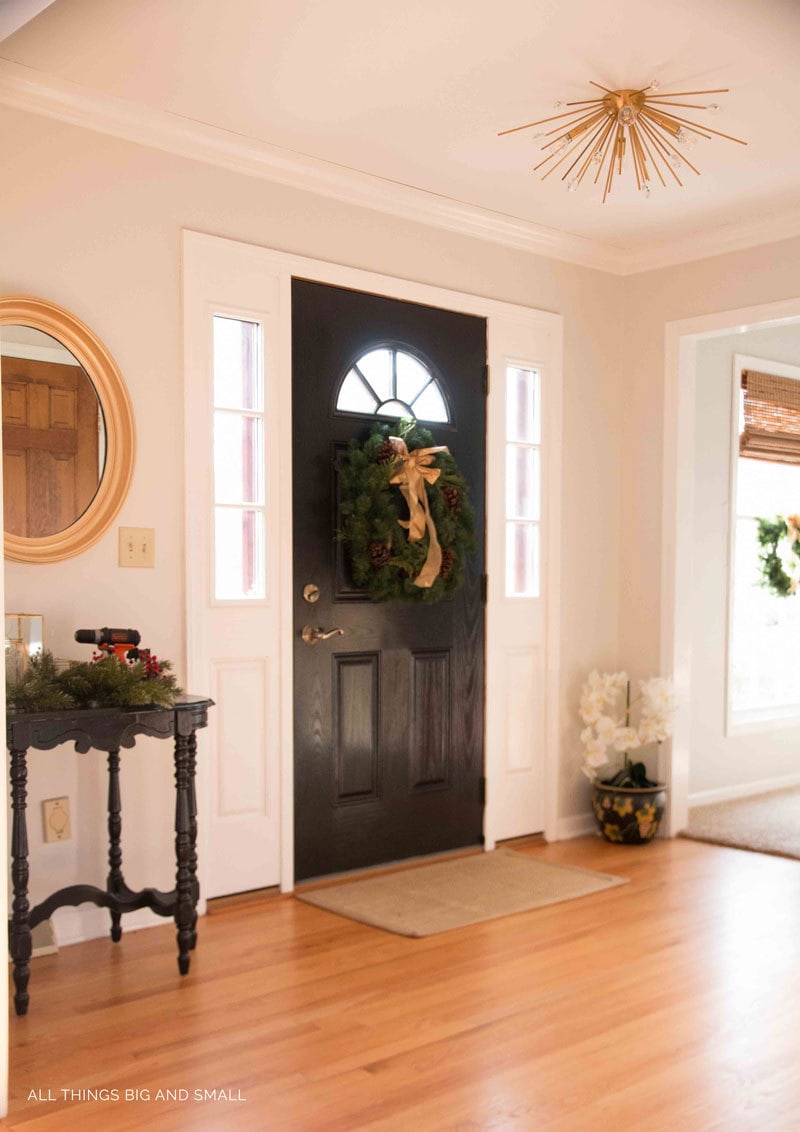 EASY DIY WEEKEND PROJECTS #3: FIX SINK FAUCETS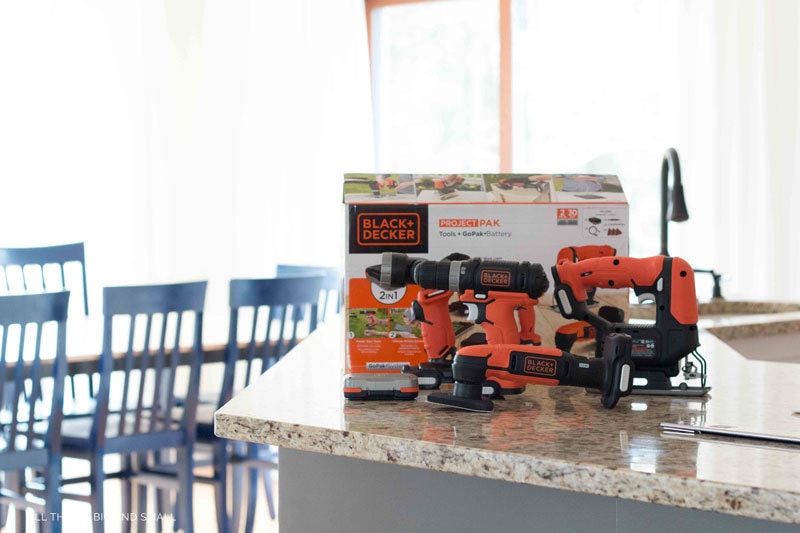 Our kitchen sink faucet is always leaking. Usually my husband or my father-in-law will get under the sink and tighten all the valves on the weekend. Of course when you are down there, it is hard to see, so the LED Flashlight has a 90-degree rotating head that illuminates hard to reach angles. It would also be perfect for plumbing projects like replacing your kitchen faucet–I am just saying 😉
EASY WEEKEND DIY PROJECTS #4: REPAINT OR SPRAY PAINT KITCHEN CHAIRS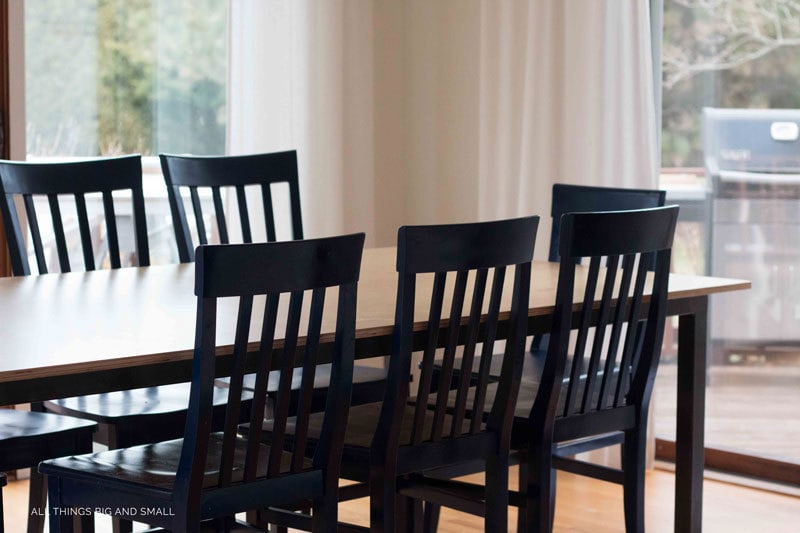 If you look closely, you might notice that we have two different sets of kitchen chairs. This past summer, I decided to repaint them all with spray paint so they would look more cohesive. The taller ones were stained a dark brown with a thick varnish, and the shorter ones were spray painted a dark gray. After updating them with some fresh spray paint, they look more pulled together (and you can't tell right away that there are two different sets!) Of course, before I got to spray painting, I had to prepare the chairs aka clean and sand them!
When you have an old piece of furniture that you want to repaint, it is best to sand it first to even out any nicks or imperfections in the wood before you put on new paint. The 3.5 in. triangle plane one the sander allows for access to tight spaces and easy access to the corners! Since the kitchen chairs turned out so well, I decided to update our junior chair to match. With the help of the sander, I was able to easily buff out all of the scratches and paint chips on the junior chair, and create a nice even surface. Now, it is ready for me to spray paint on a warm weekend!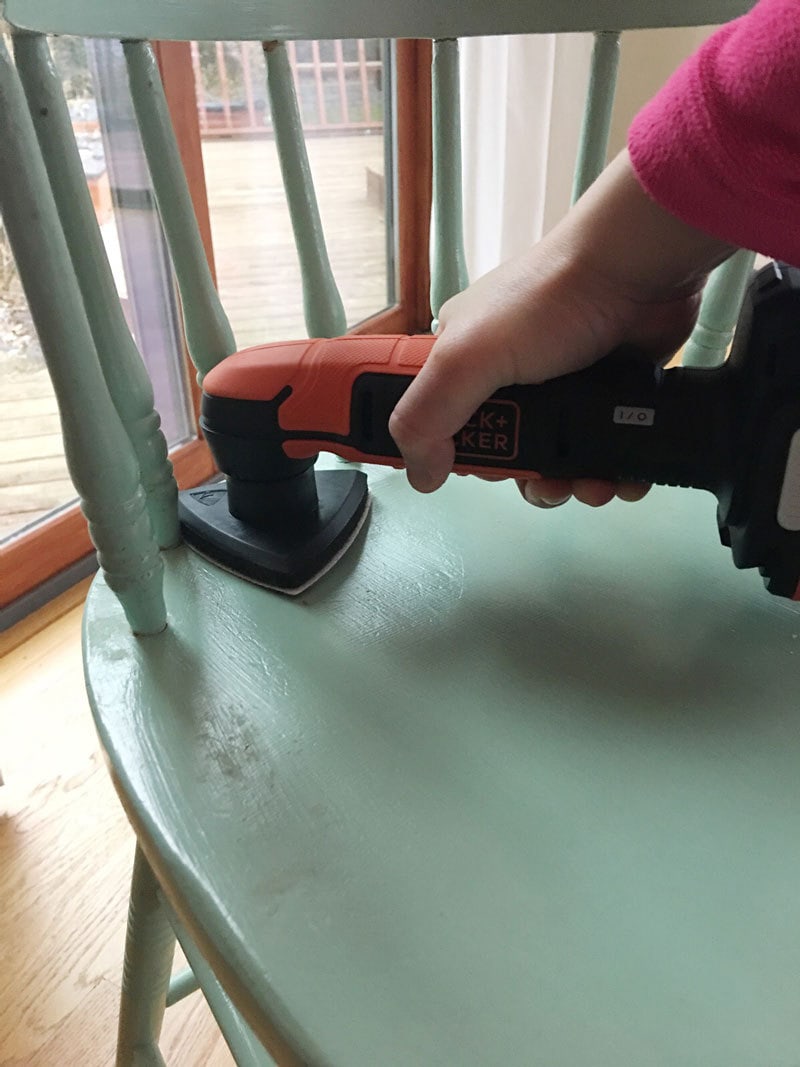 EXTRA FEATURES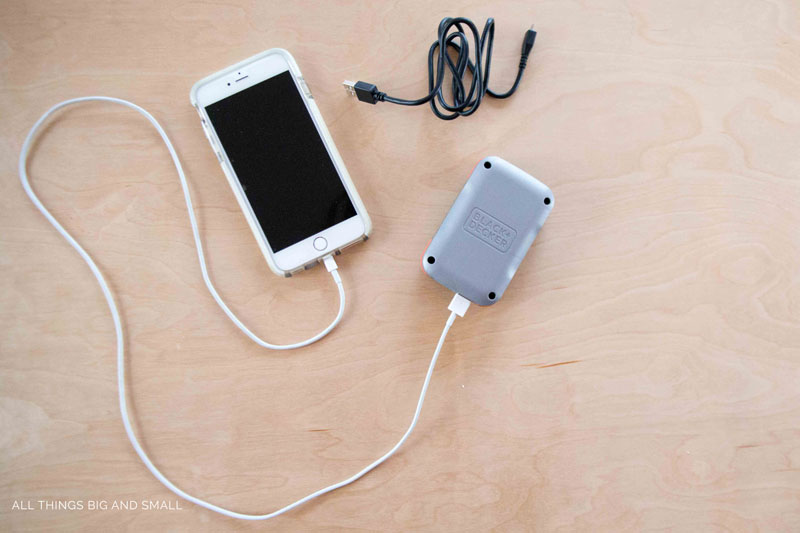 Ok, and this might come across as strange; but, do you know what one of my favorite functions of this GoPak System battery is? It's not that it charges and powers all of your tools but it's that the 2.4 Ah USB output provides fast rate charging for cell phones, tablets, and other USB devices because my phone is ALWAYS running out of battery! The 4 LED lights indicate the level of battery charge, so I can quickly see how much power something has. It's compact and lightweight design make it perfect for on-the-go portability.
LUCKY YOU
All of these DIY weekend projects have been made easier with the GoPak Tools​! Buy GoPak Tools today and get started so you can get DIYing on the weekends (See Where to Buy here.) For a chance to win a gift card to Havenly, enter the giveaway below.
BLACK+DECKER GoPak $500 Giveaway