Welcome to my final Christmas Tour of the year! Today, you will see ALL of our small decorated christmas trees in my signature style--fun Pink & Blue Preppy style. I love blue and white, and pops of pink, and mixing traditional with modern touches! With three small kids, our house needs to be kid friendly so, each room has a playful touch of function and mixing high with low! I am thrilled to be a part of the My Home Style Blog Hop and thank you so much for coming on over from DIY Mommy! And after seeing my tour, don't forget to head on over to Houseful of Handmade
*affiliate links have been used see disclosure policy here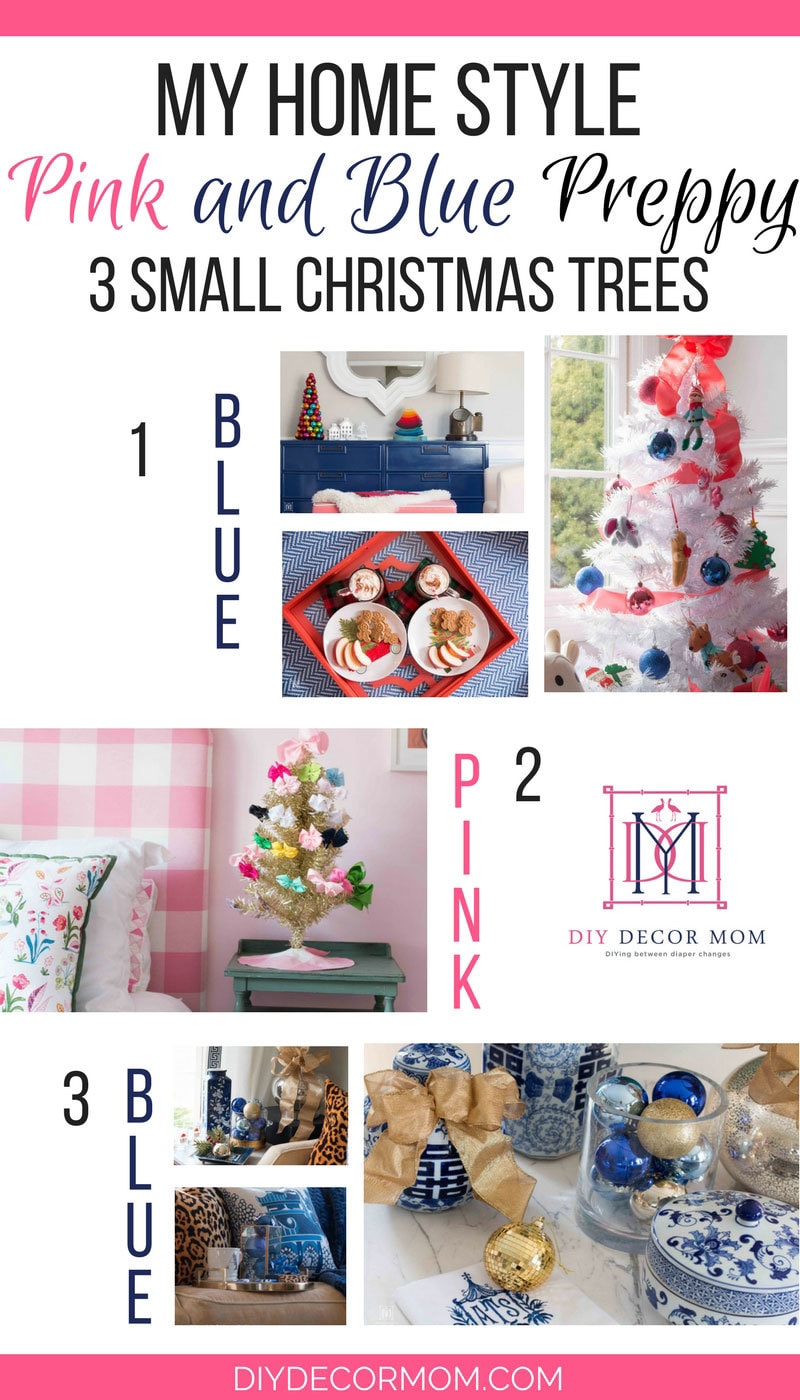 Now onto the full decorated Christmas trees tour!
First up, you get to see our newly made-over playroom!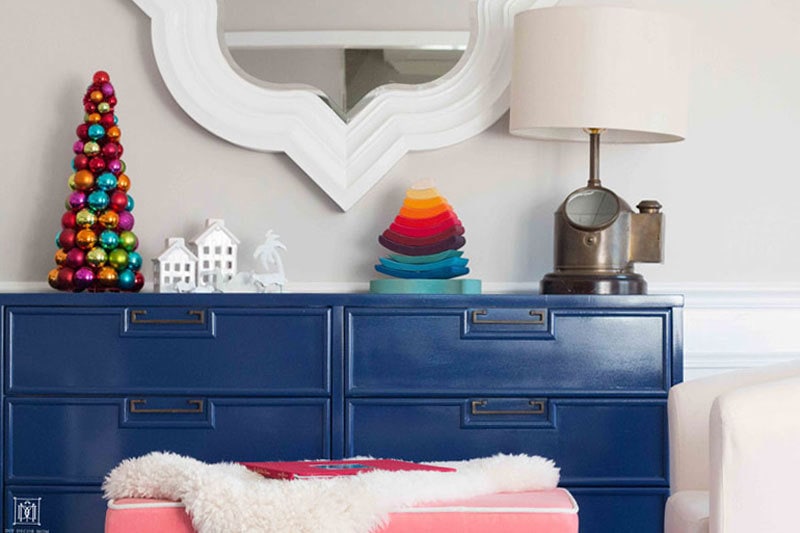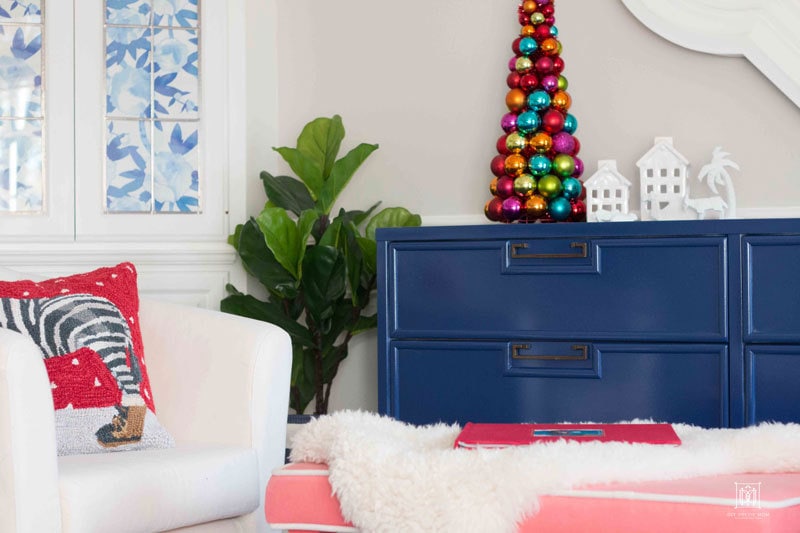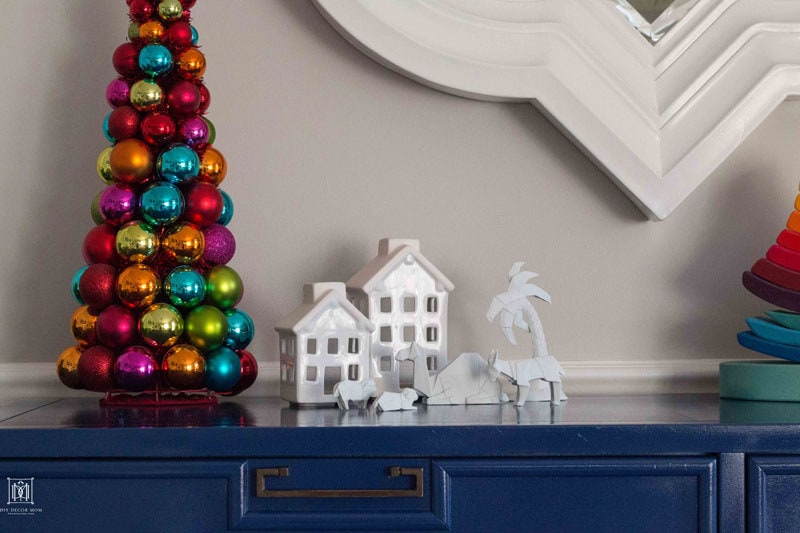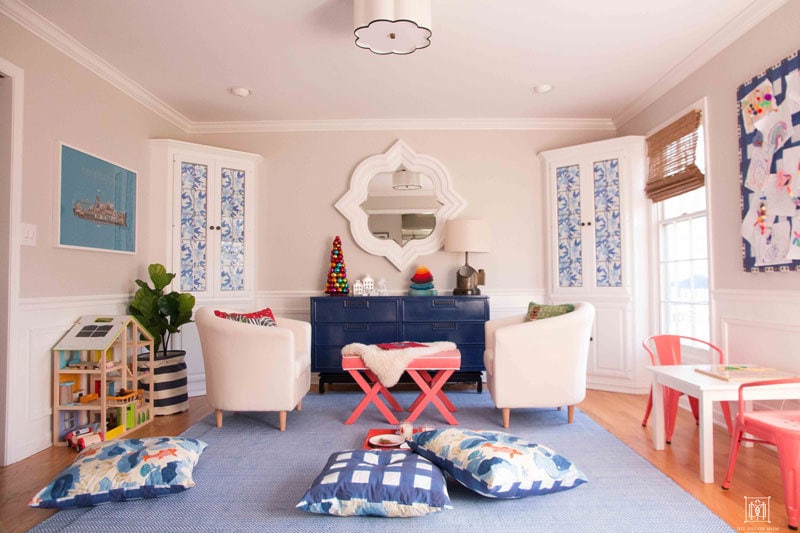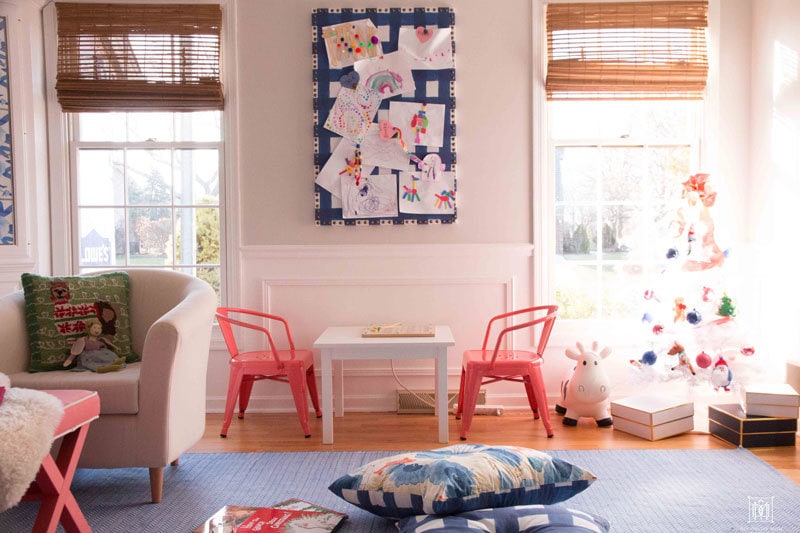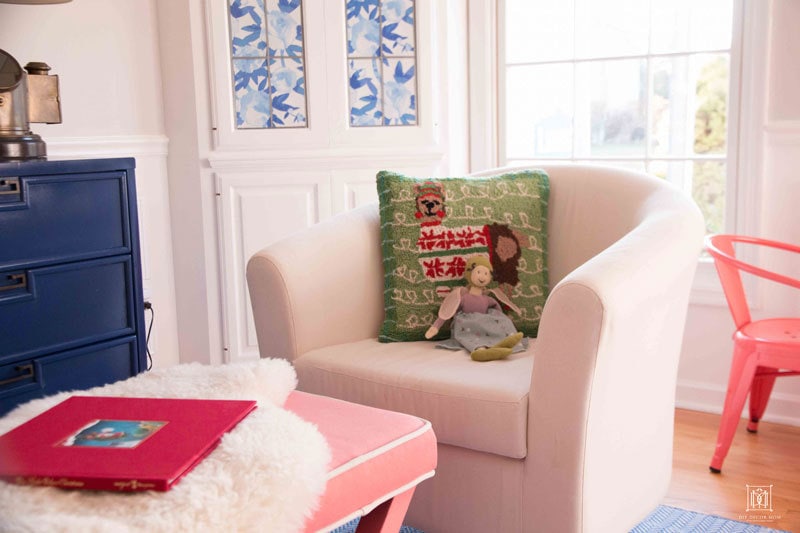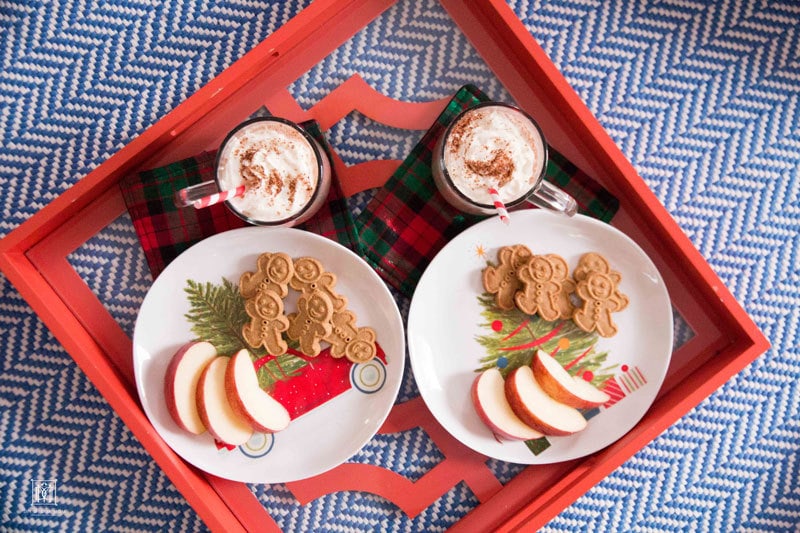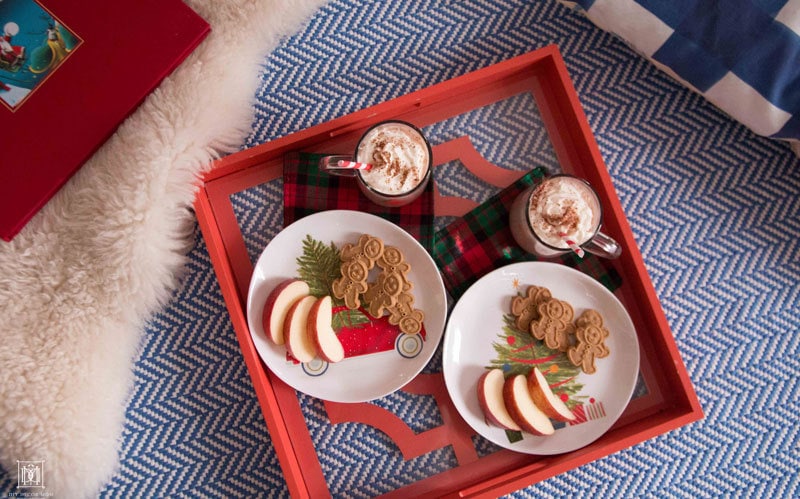 The kids even have their own decorated Christmas trees in there–hey, I REALLY wanted a white tree and this small decorate christmas tree was only $25! Plus all the ornaments are only $3 a piece!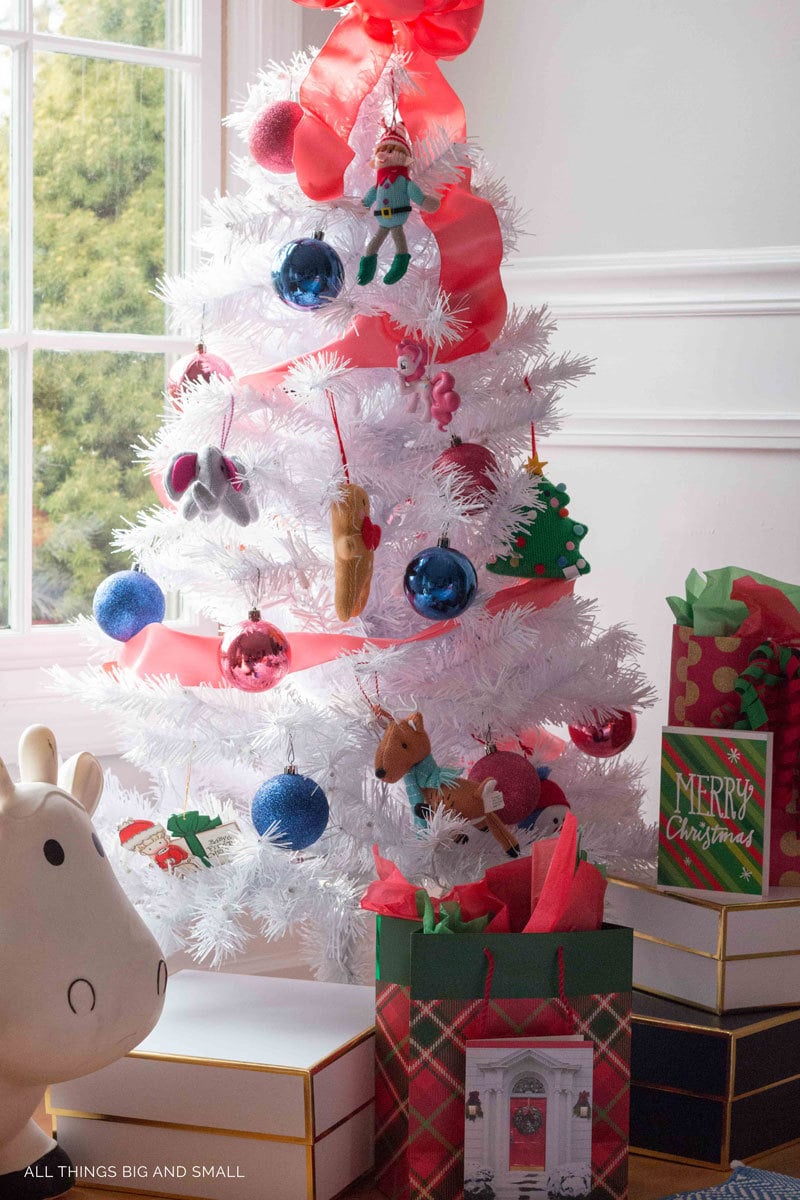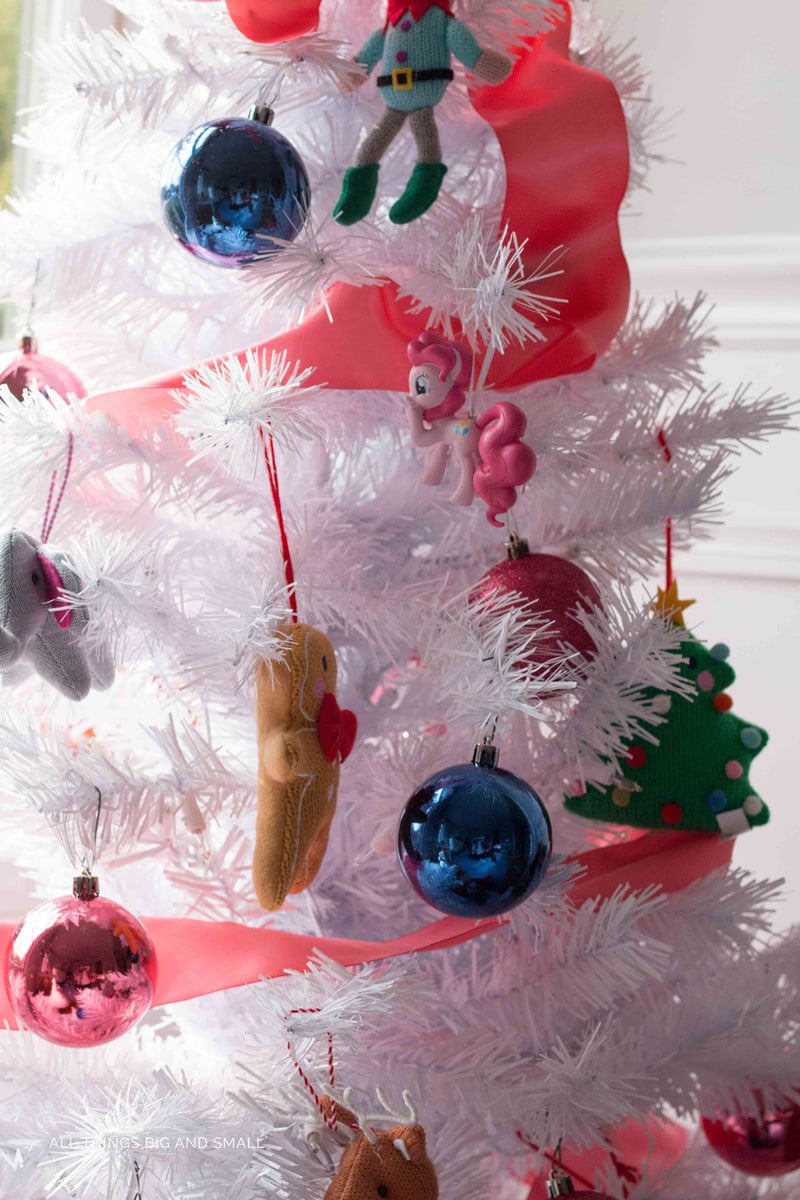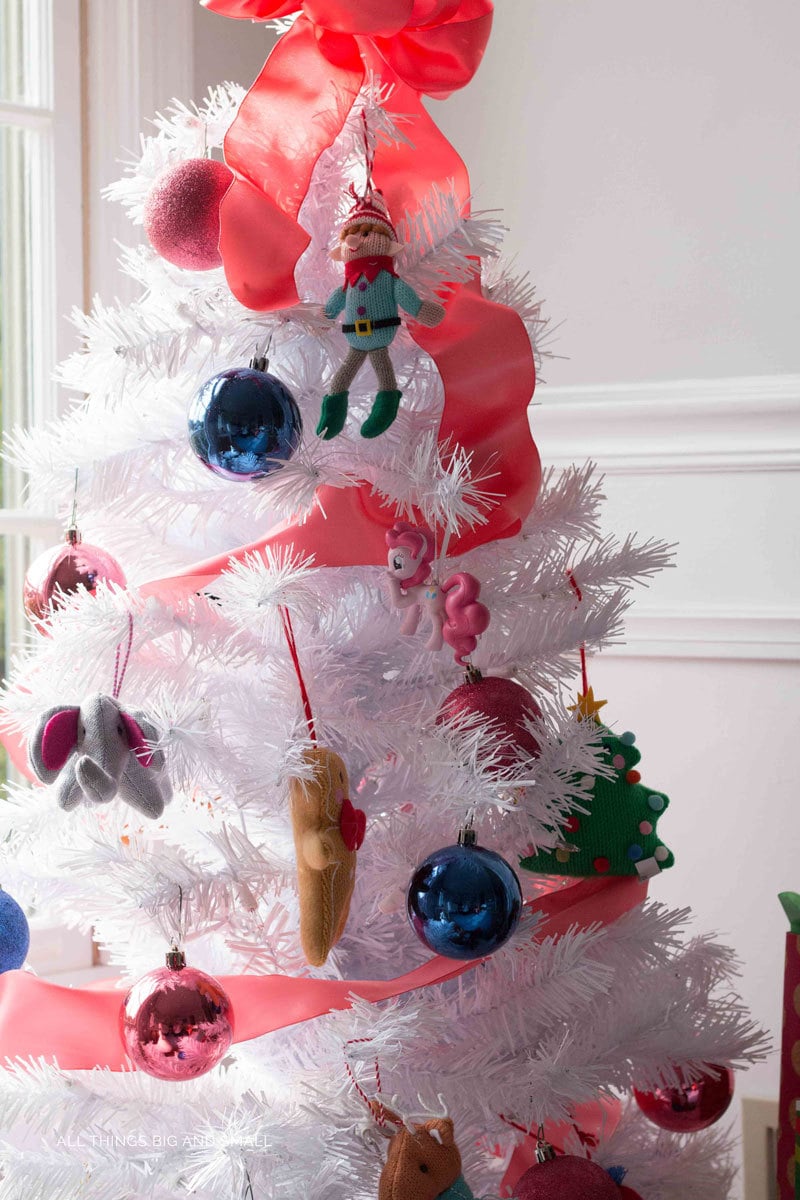 Next, come on into our
formal living room
. This is the "beautiful room" as my daughter calls it. I laugh when she says that because it usually has a big fat baby gate across the middle of it to keep our Great Dane, Ella off of the couches (and from taking down all of the ornaments on the tree with her tail!)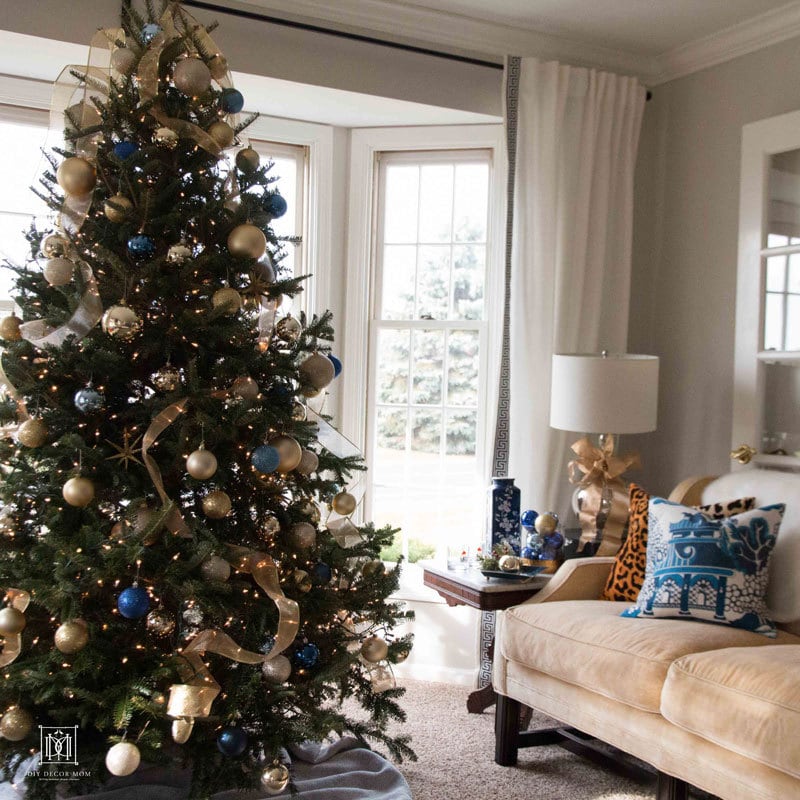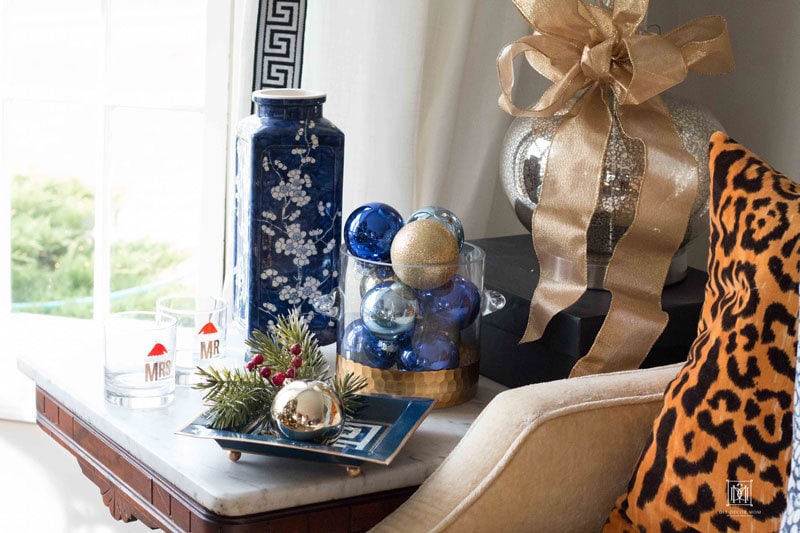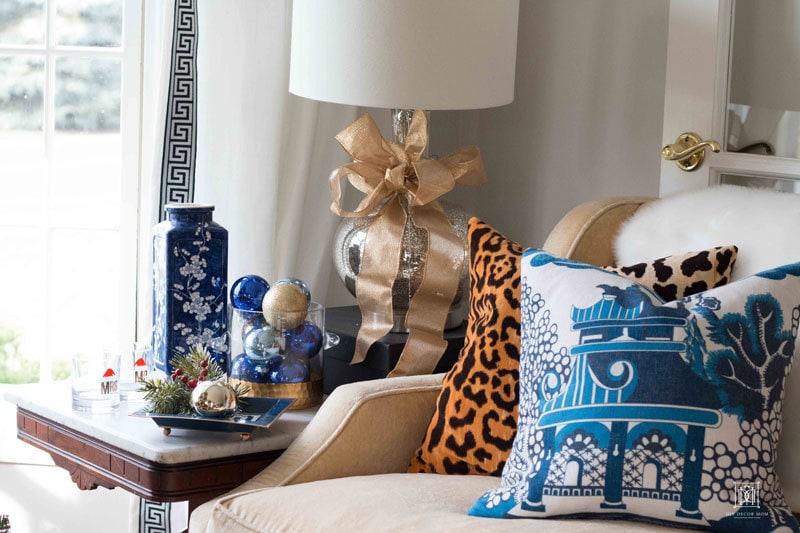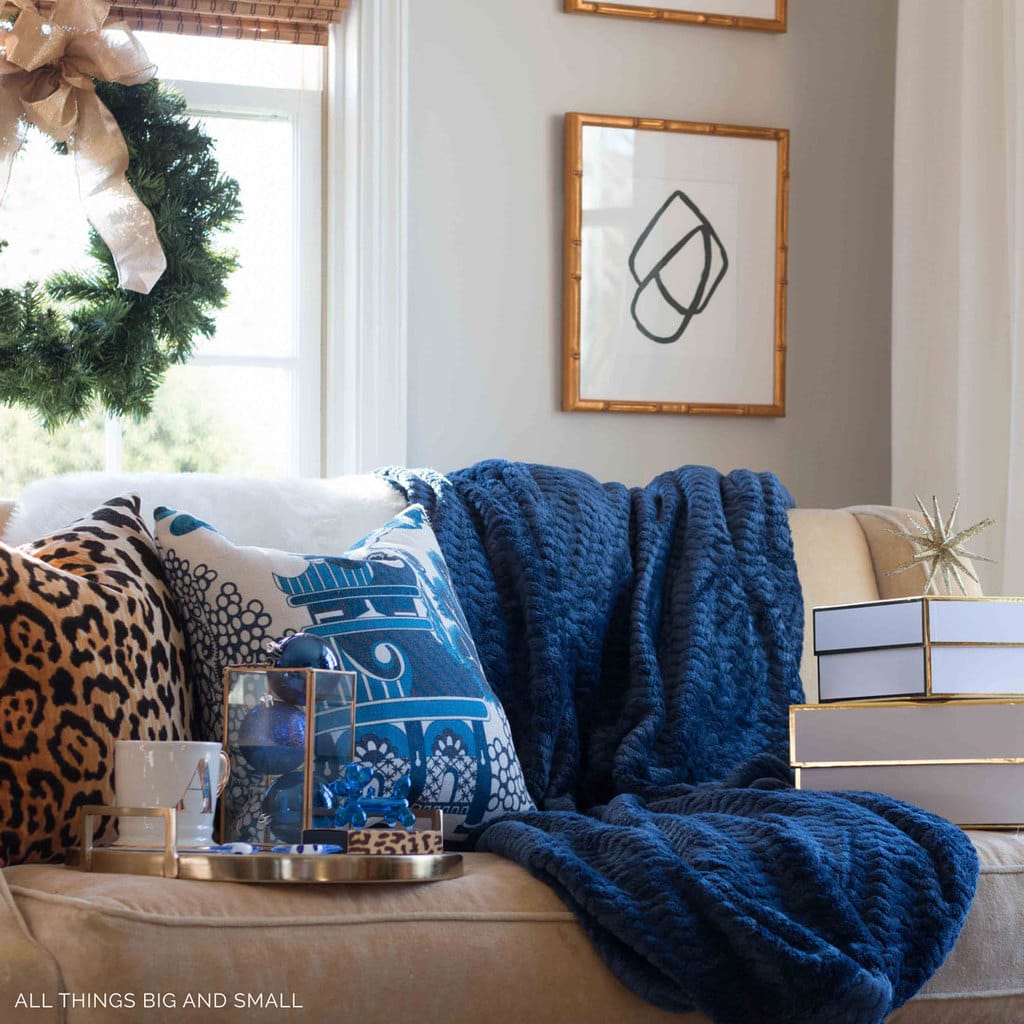 See how I make my diy leopard throw pillows here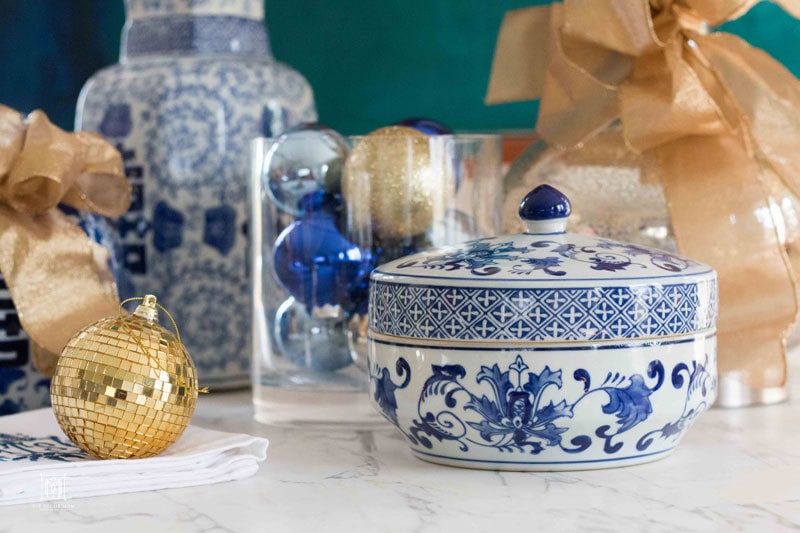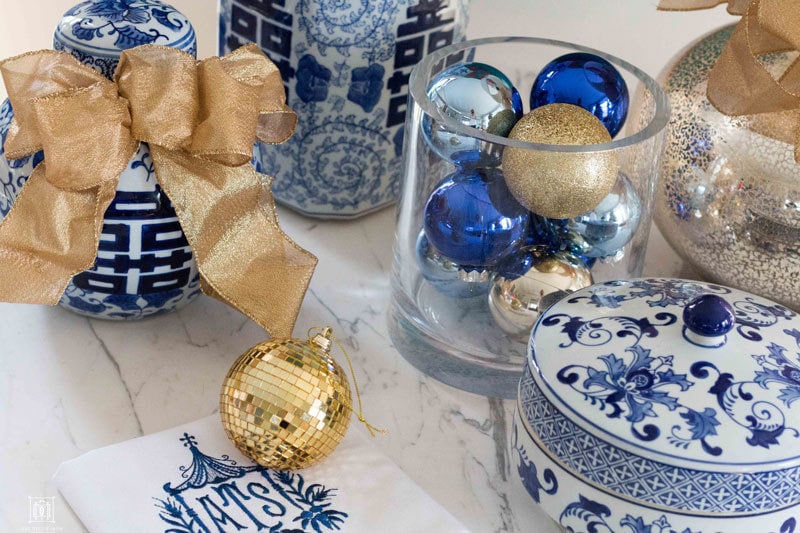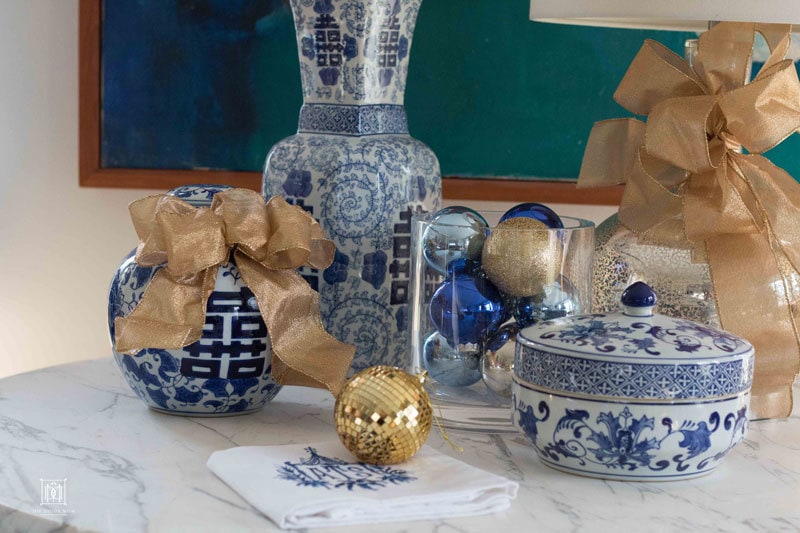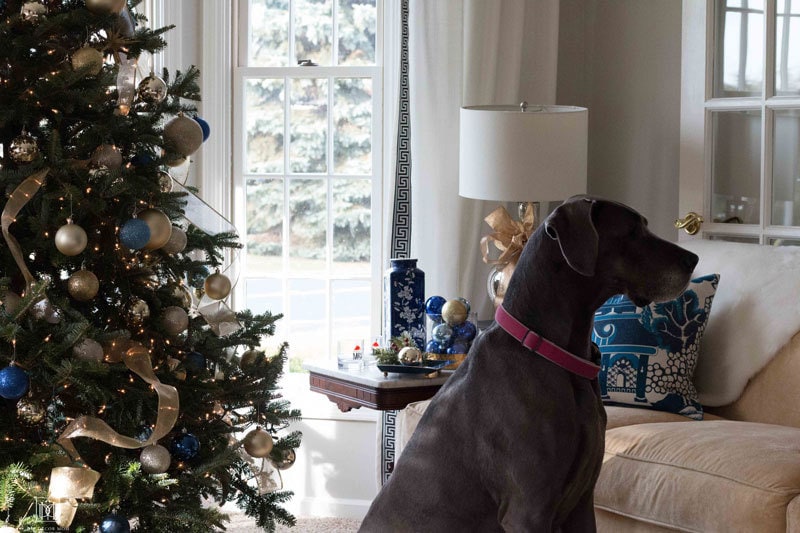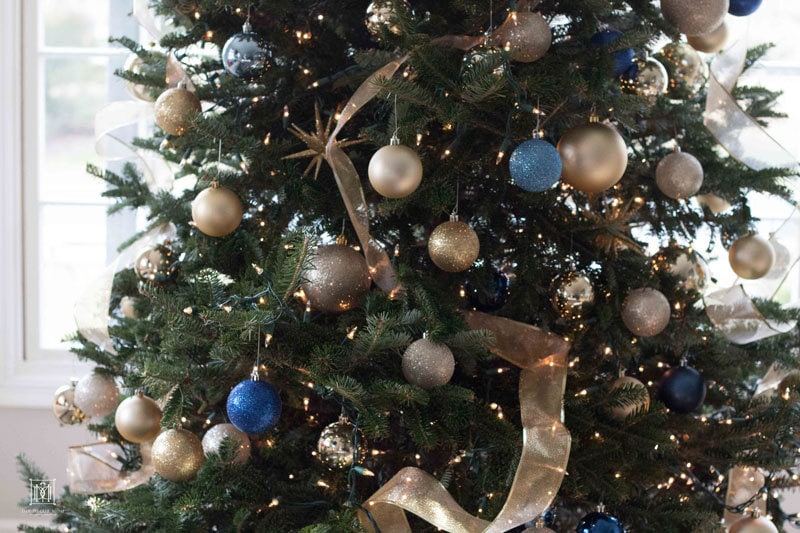 Next, come on into our family room where the only thing decorated is our mantel (#lifewithsmallkids and construction 😉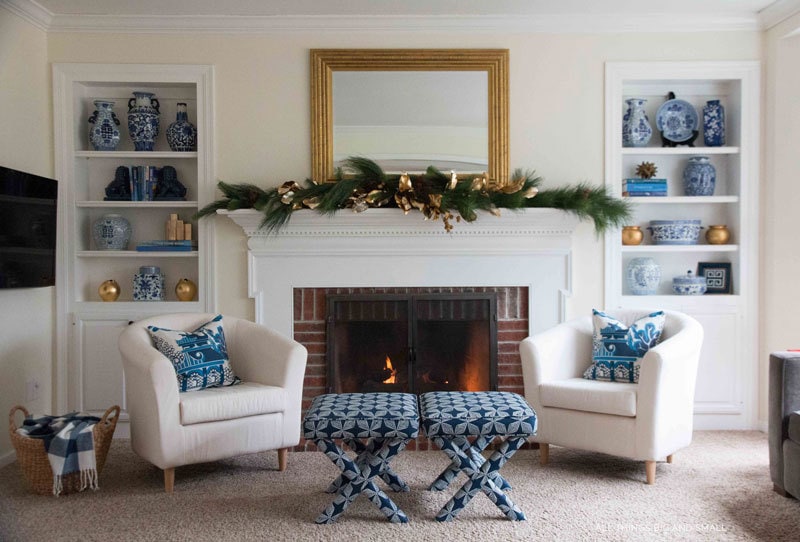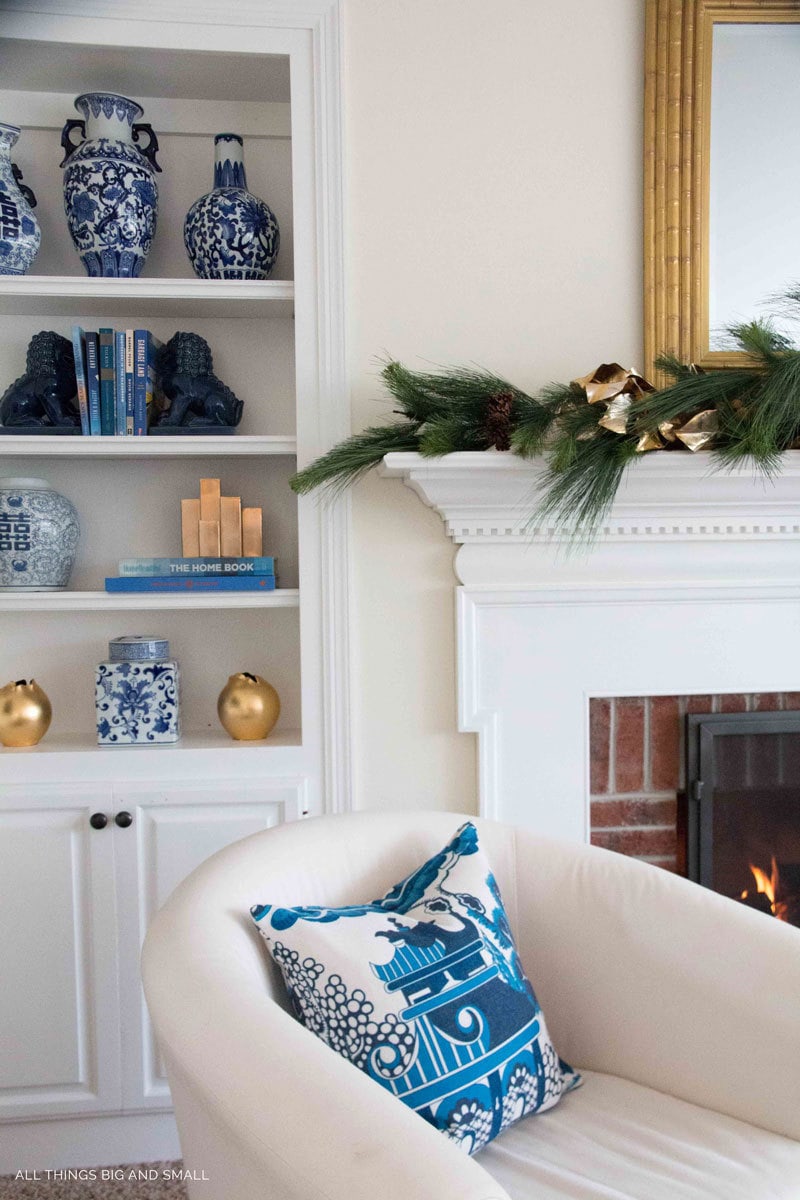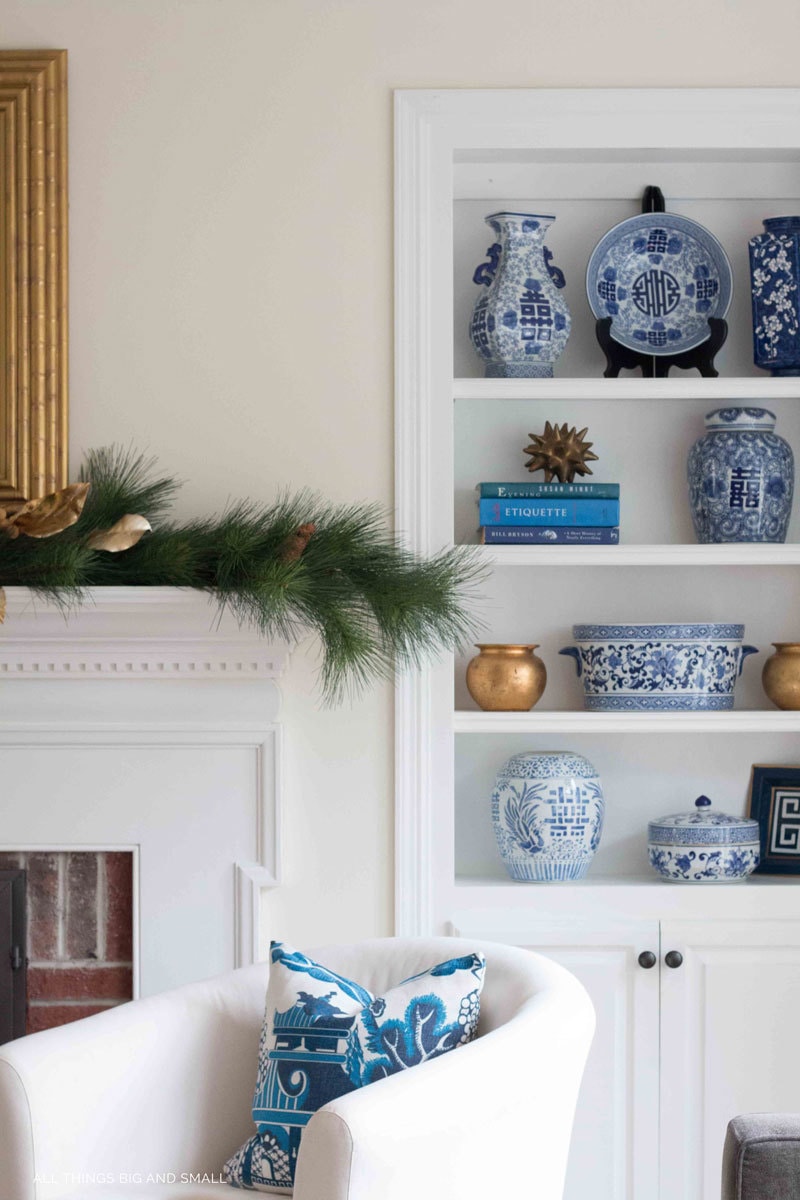 And finally, come on up to our girls' bedroom! Our two girls (Bowe, four years old, and our baby Brooke, five months) share the girls room. So, I went all out in a girl theme and made a gold bow small decorated Christmas tree!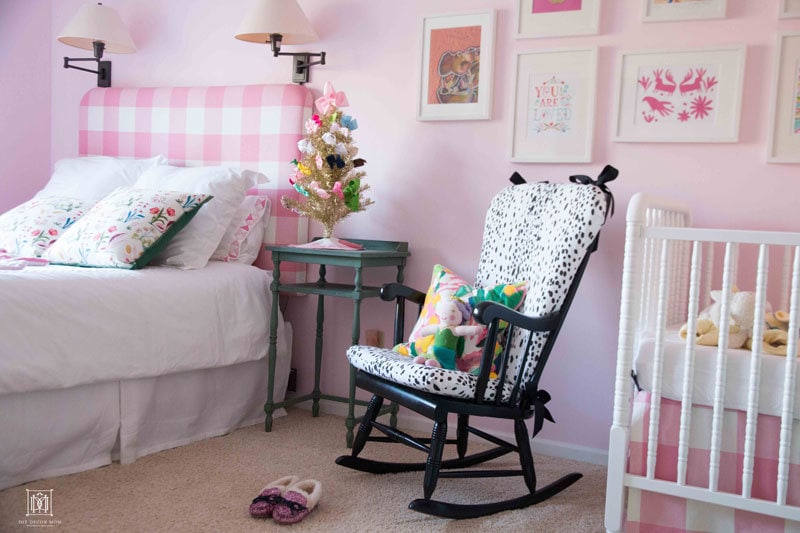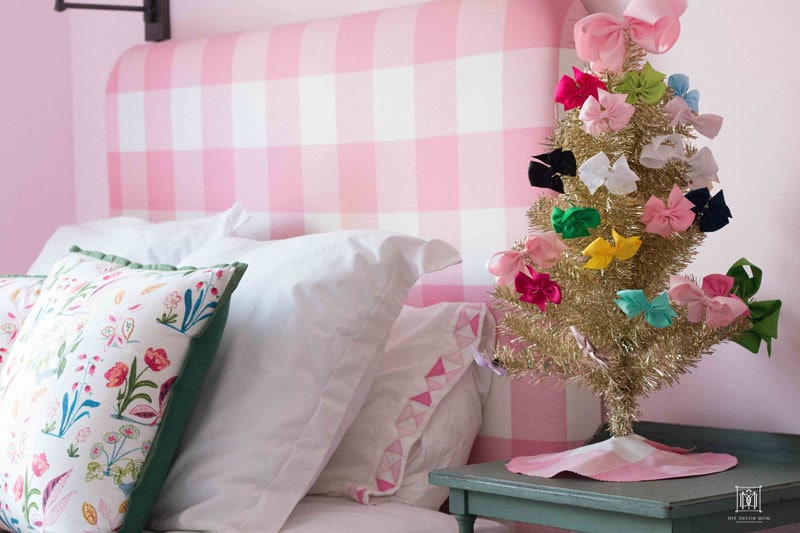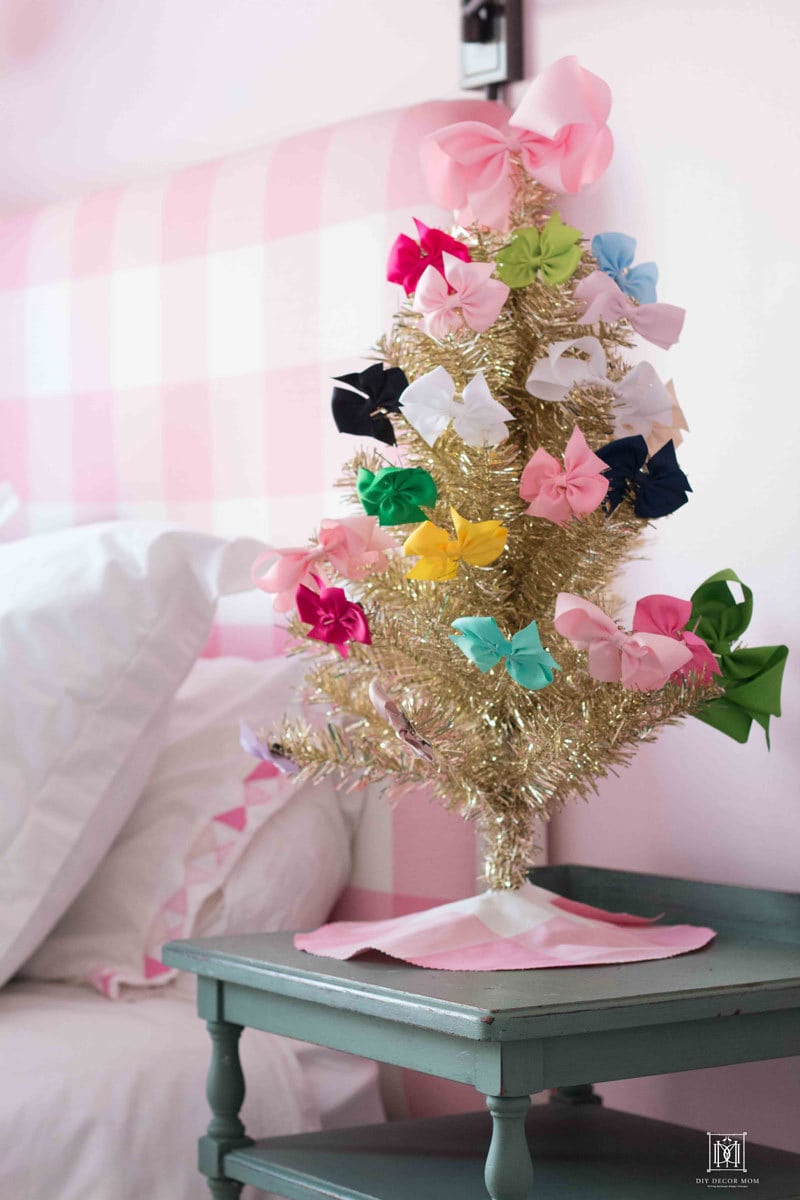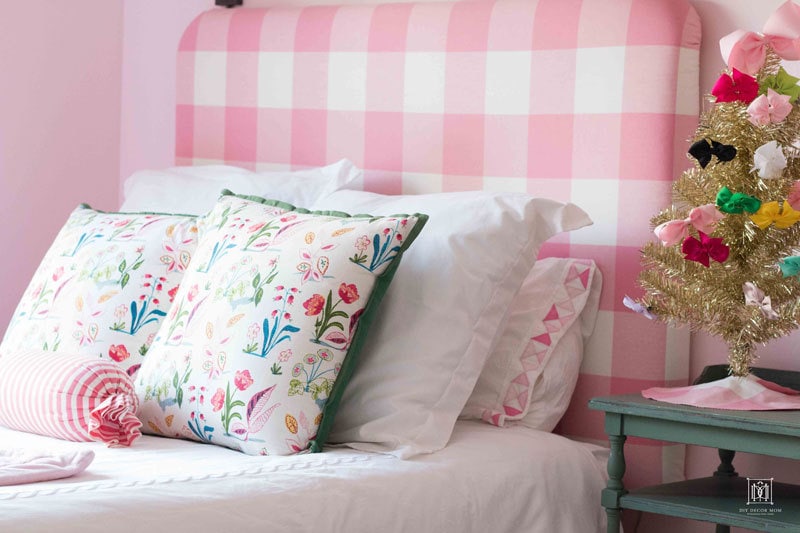 See how we DIYed my daughters diy upholstered headboard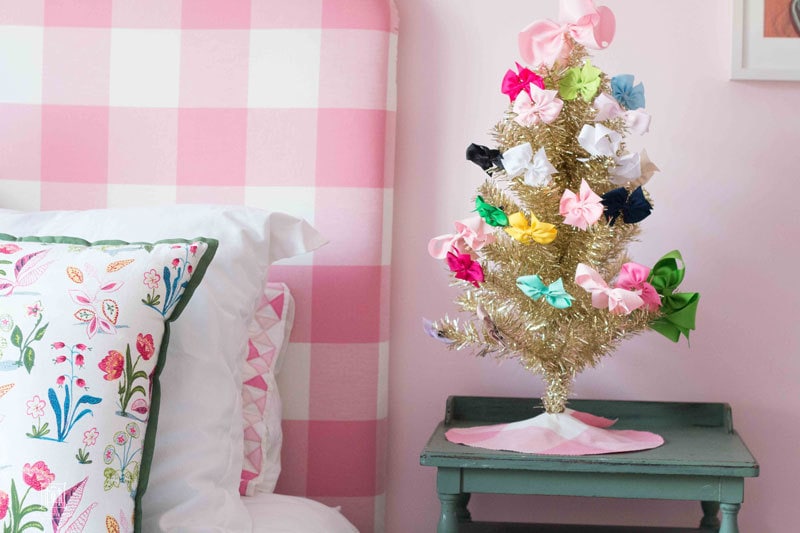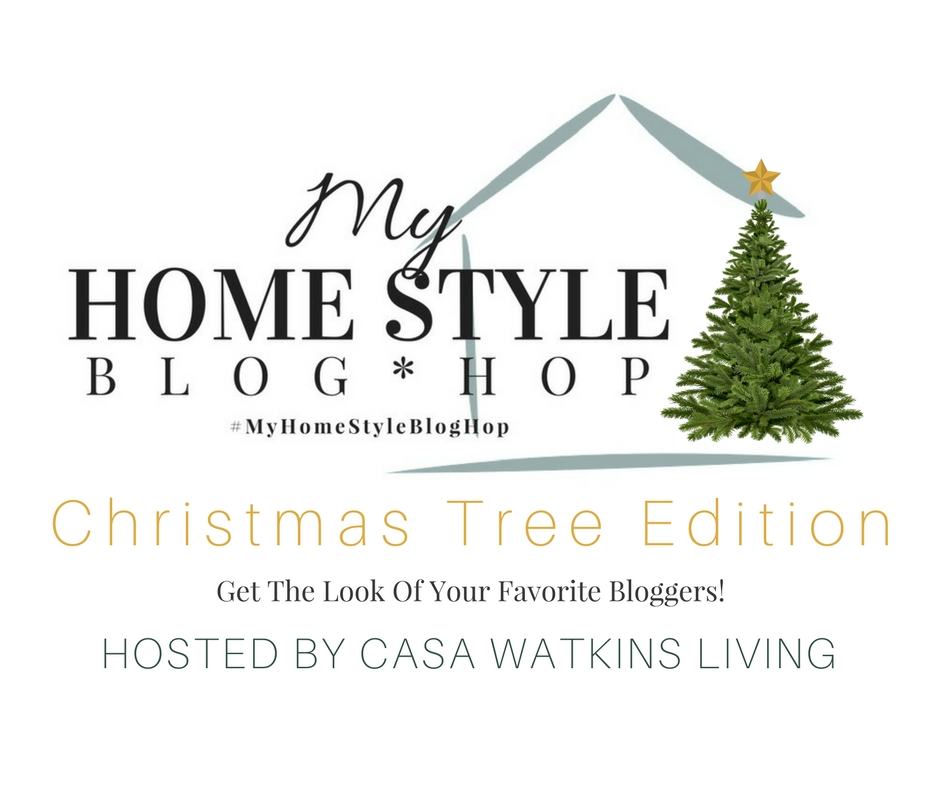 Monday
Tuesday
Wednesday
Thursday
Friday