Fall Home Tour 2018: Every fall, I reluctantly let go of summer and try embracing the sweet activities of fall. Slowly and surely, I pack away all our beach towels, summer gear, and make room for fall decor around our house. Once I get into it, I always question why I waited so long. There's something so fun about embracing the season and decorating your house for fall! Since I am not all that pulled together to decorate our entire house, here's a sneak peek of a couple areas in our home that I've decorated for fall.
FALL HOME TOUR 2018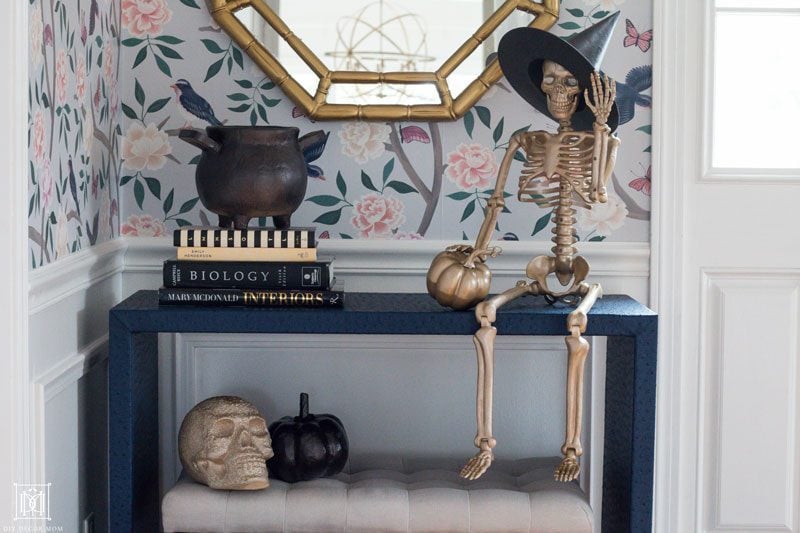 If you ask my daughter what my favorite color is, she immediately will say "blue, white, and gold." It's not hard to notice that these three colors appear all over my house. I know those aren't typical Halloween colors, so I've put my own little twist on Halloween in our house with blue and white fall decor, and lots of gold Halloween decorations that are more glamorous than they are spooky!
FALL HOME TOUR TABLESCAPE
For an elegant and easy tablescape, I always love using some inexpensive gold chargers with my favorite Willow Wood china that I've collected from flea markets. Add a few heirloom pumpkins, and you've got yourself a tablescape! They're the easiest centerpieces ever! (Just remember to wash them off before you plop them down on your bright white tablecloth or you'll have laundry to do before company comes over!)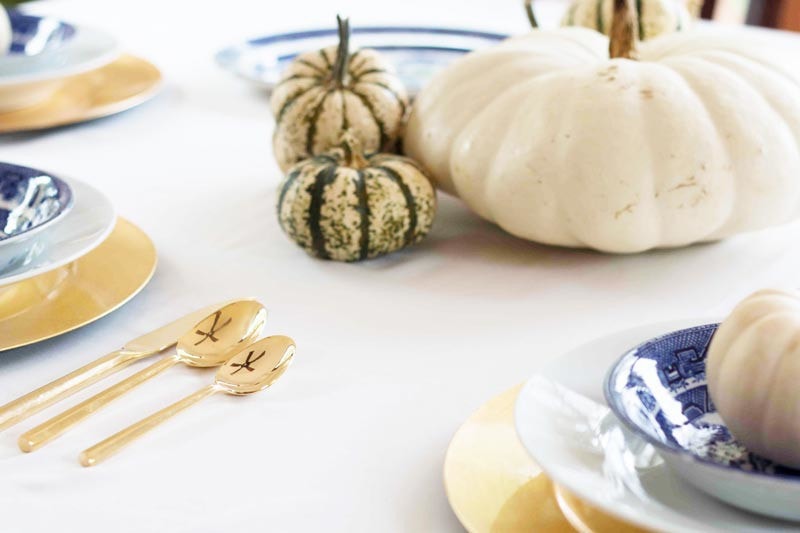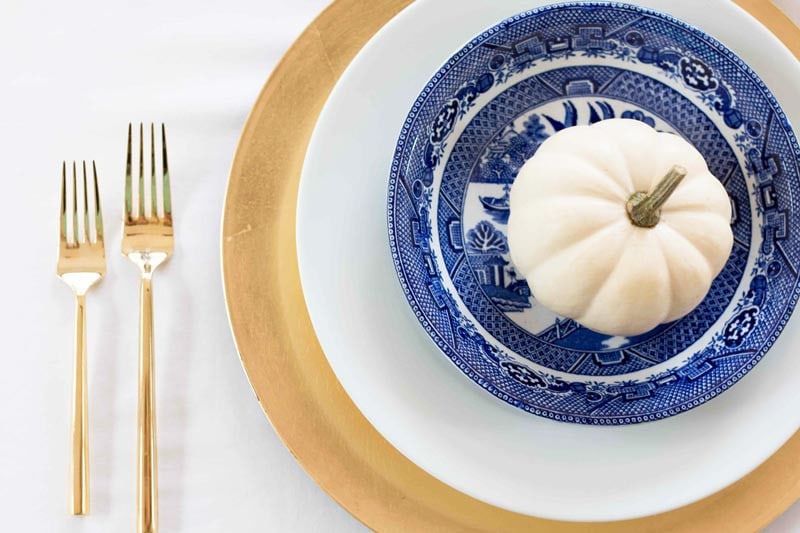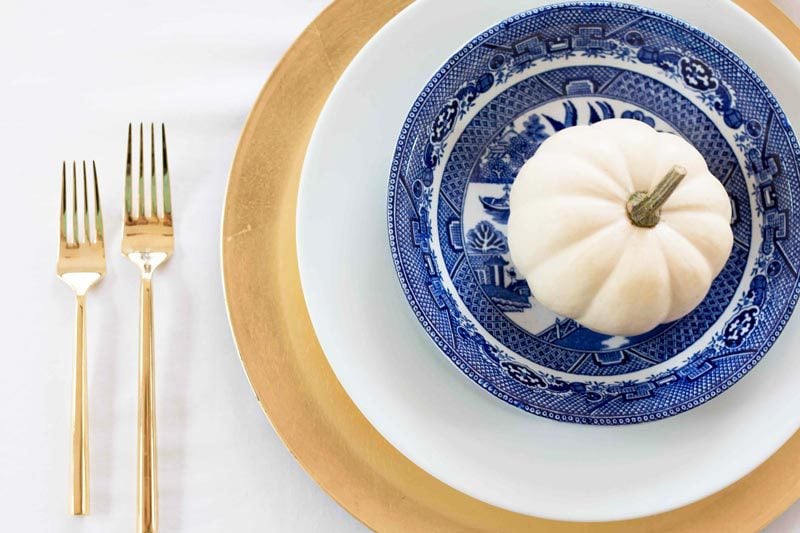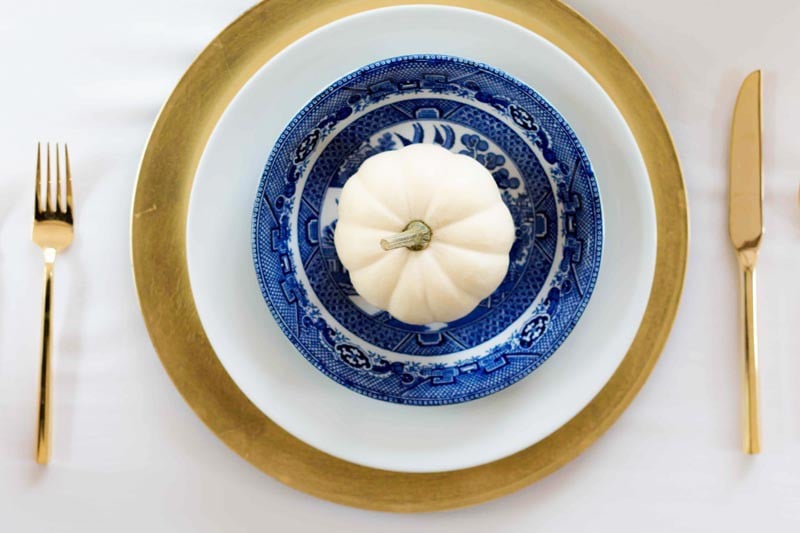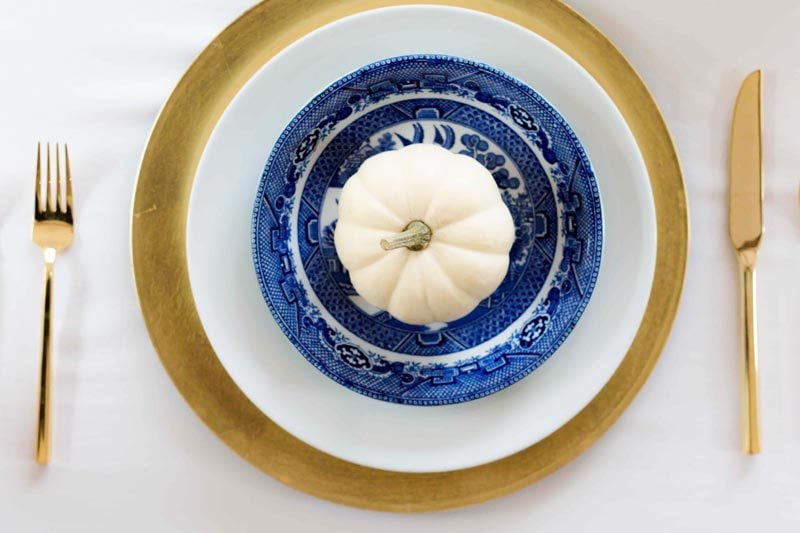 FALL TOUR MANTEL
Next up, I'll take you through to our family room. In the past, I've gone a bit more all-in with fall pumpkins around our fireplace but this year I just wanted to keep it simple (and keep my one-year-old from getting into too much trouble with the seasonal decor.) I just added some navy velvet and white pumpkins to the top of our mantel making it easy, kid-proof, and very cohesive with our blue and white bookshelves.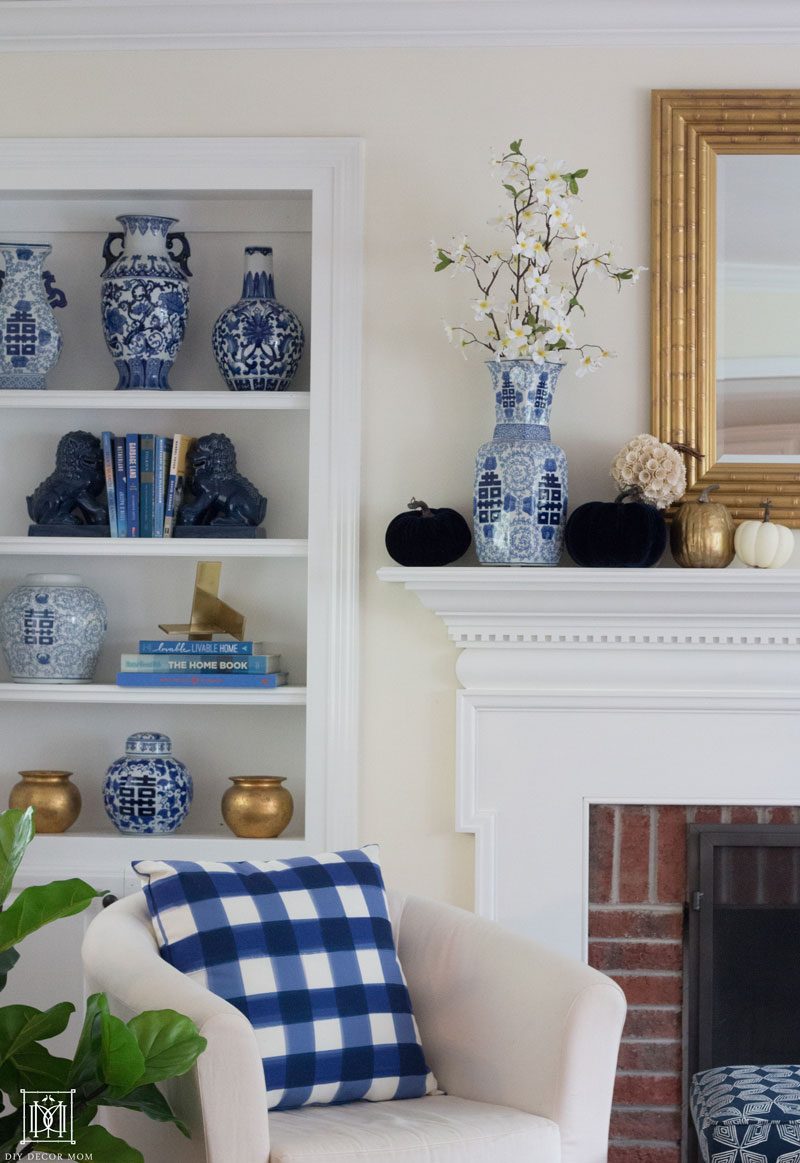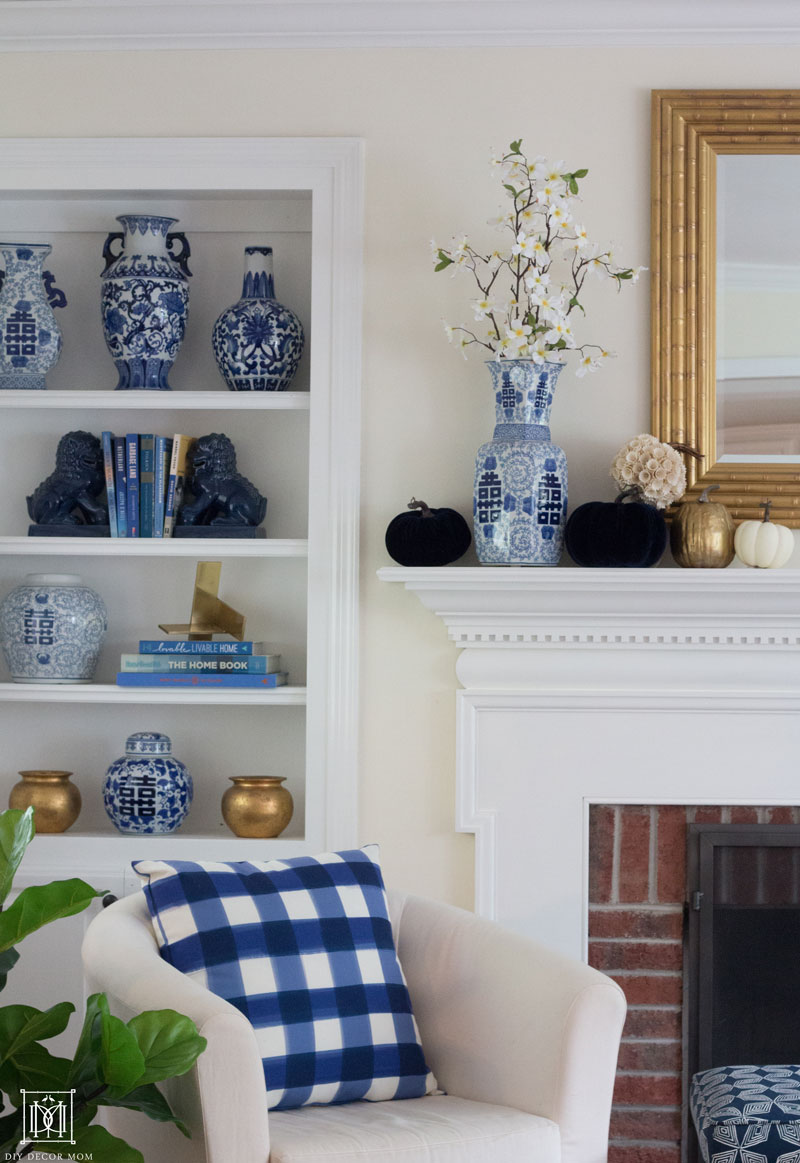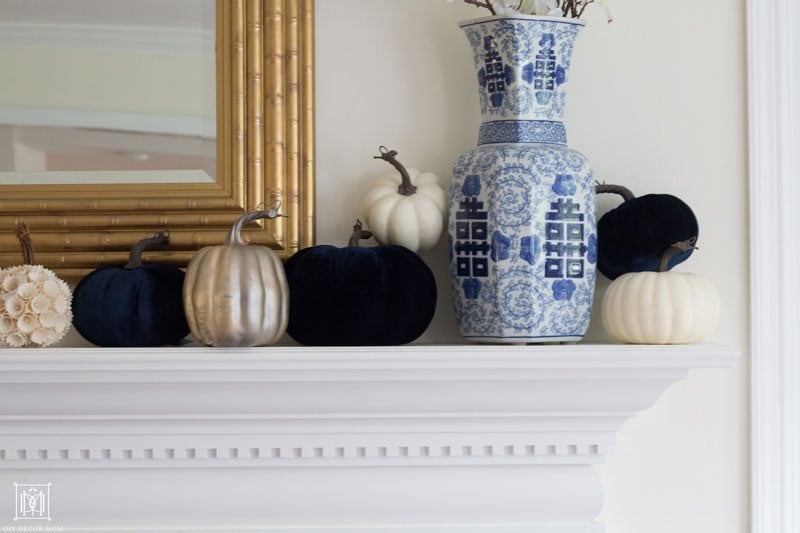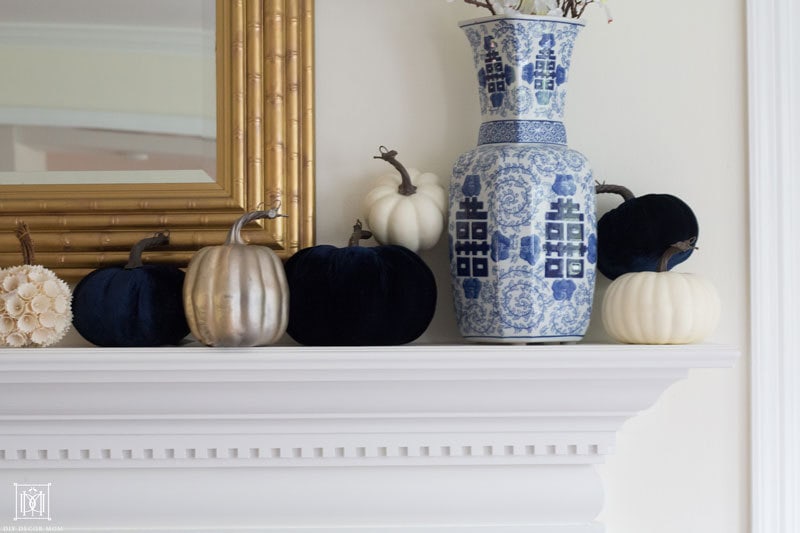 GLAMOROUS HALLOWEEN FRONT HALL
Lastly, I'll give you a sneak peek of our front hall. This past summer, my husband and I wallpapered the front foyer in a fun Chinoiserie wallpaper. Recently, I switched out the mirror for a DIY gold painted one, and added some fun and glamorous Halloween decor that makes quite the statement when you walk in our house. It sets the mood, and our glitzy fall decor was really easy to create!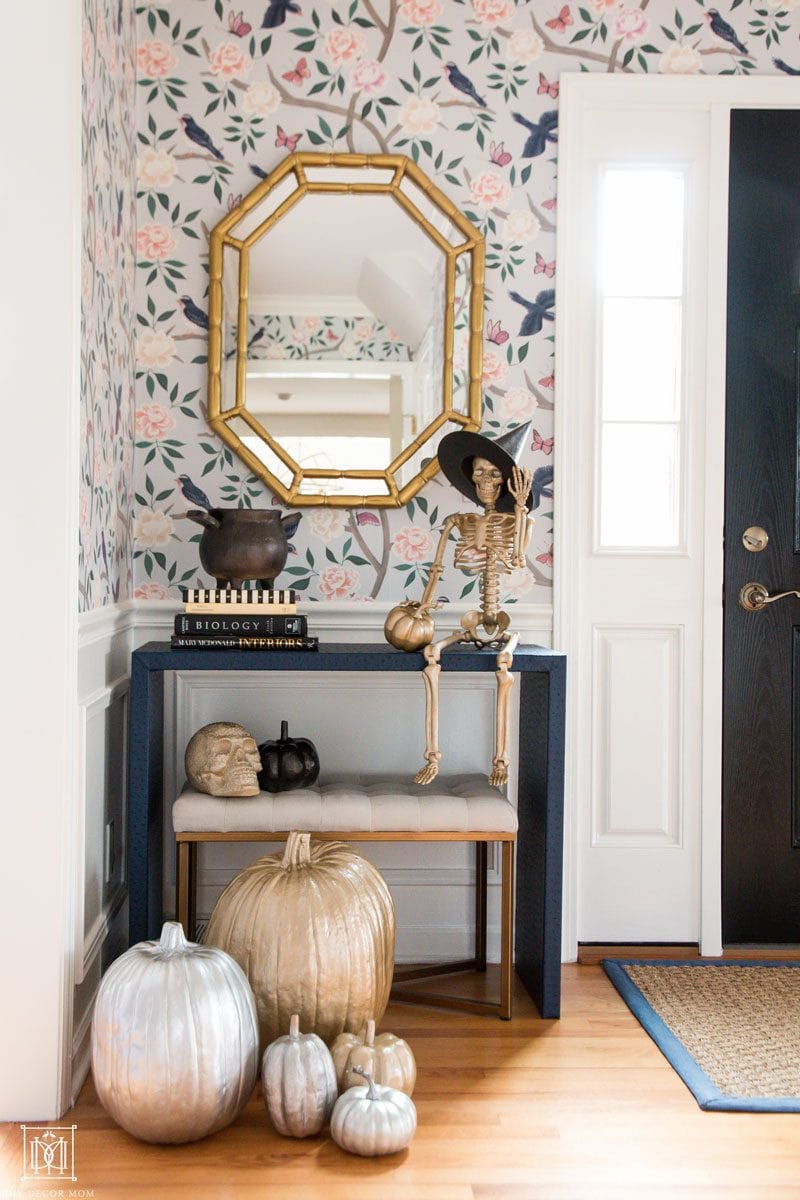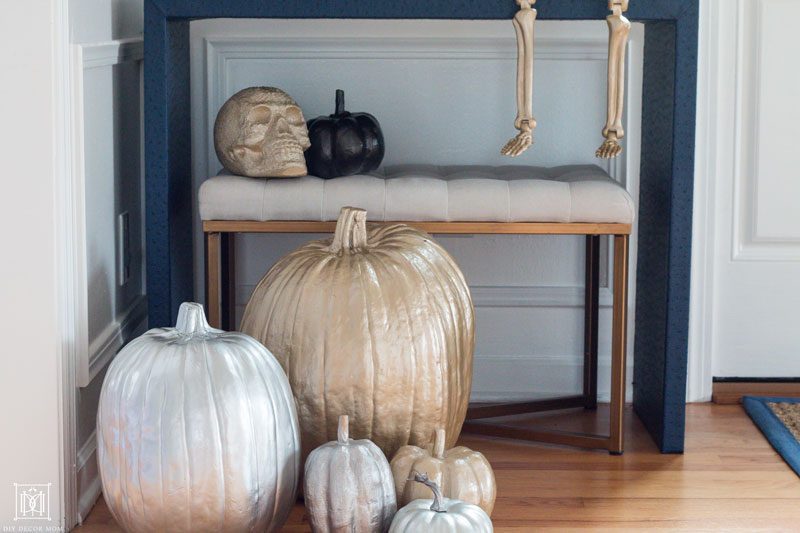 And don't forget to say hello to our favorite Halloween decoration…Phil the Spider! He hangs out in our front yard and all the kids love him! See how we made him here!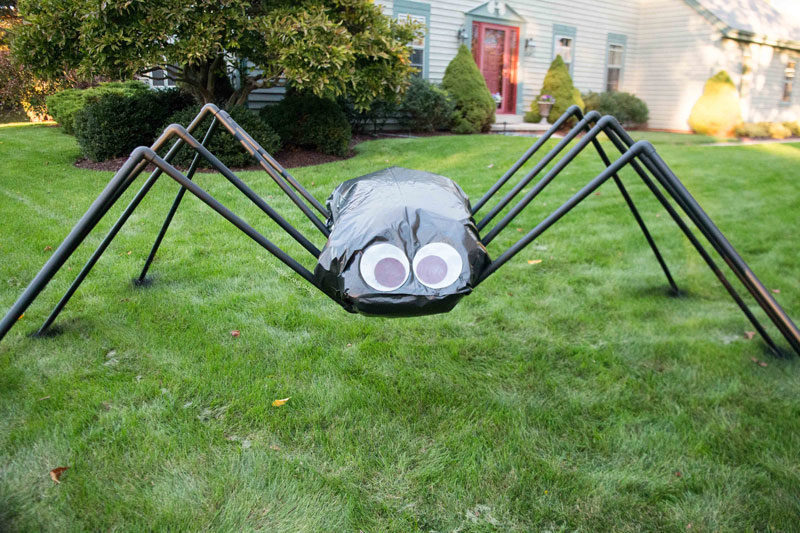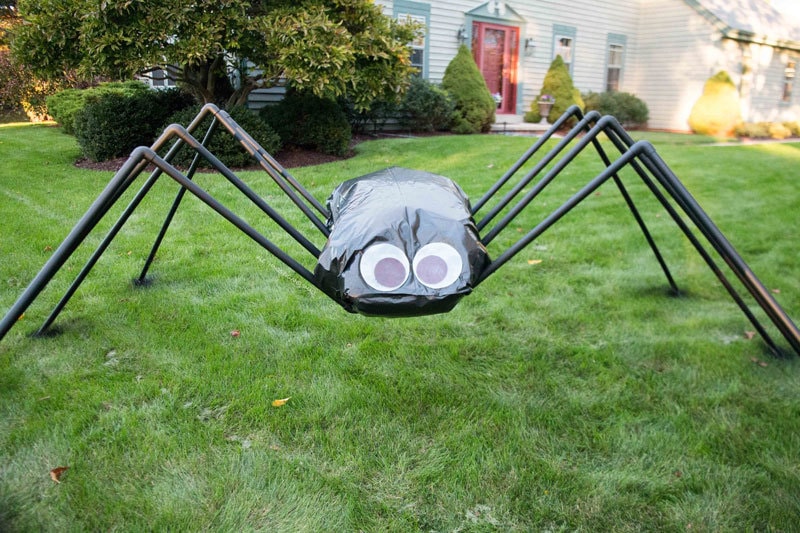 Make sure you check out all the amazing fall home tours below by my good friends who always inspire me with their fabulous DIY Halloween and fall home tours!
House by Hoff | Monica Wants It | Two Twenty One | Pink Peppermint Design | Decor to Adore | Follow the Yellow Brick Home | DIY Decor Mom