This post is sponsored by Huffy; however, all thoughts and opinions are my own.
How to Choose a Bike For Your Child: Buying your child a bike is a big milestone. We all remember the exact moment we received our first bike. I remember getting my first bike when I was five. It was a pink Huffy bike with streamers on the handlebars and a banana seat! I don't know how many hours I spent riding that bike!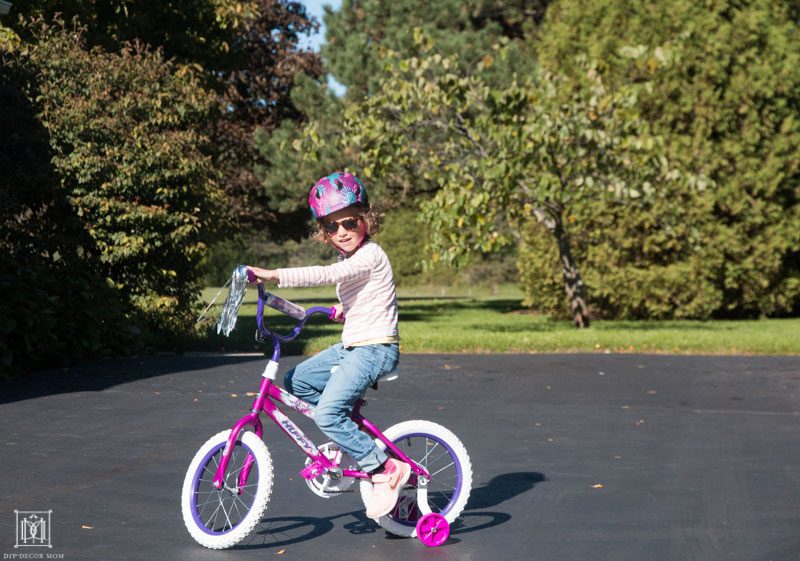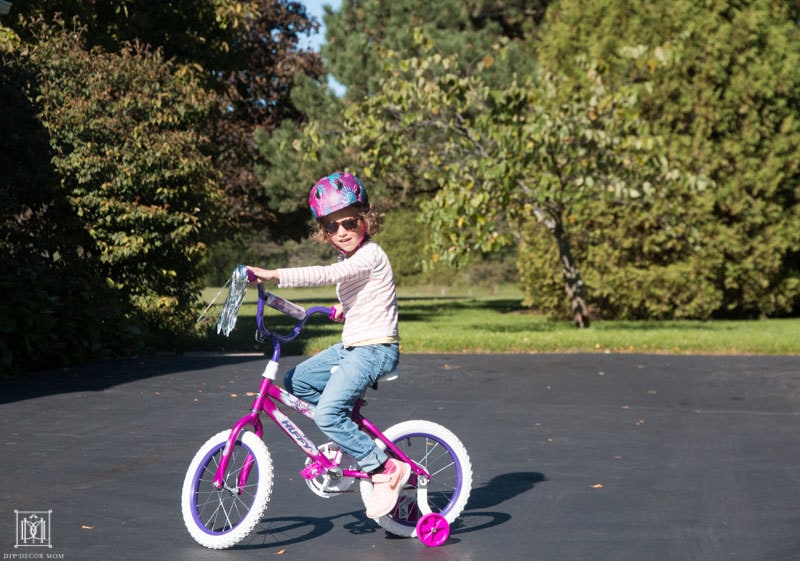 Giving a bike is the perfect present for your child; but, knowing what type of bike to buy, what size bike frame, and what features to look for in a bike can make it confusing. Believe me, I've messed up in the past when we bought a yard sale bike for my son this past summer and it was a giant mess

It was too big for him and difficult to ride and stop! He ended up having trouble pedaling it and even fell off. I felt absolutely awful. He had been so excited about his new bike and it was a giant mom fail. All because I didn't do my research. A mistake I'll never do again (and why I'm sharing this post!)


In this blog post, I'll share guidelines for bike sizes and teach you what are the most important features to look for, so you'll know exactly what type of bike to buy for your three-year-old or your five-year-old! Plus, I'll share what features make the best kids bike our go-to Christmas present for our kids. As parents, we just want to make our kids smile, and Huffy understands that– it's why their slogan is "we make fun!" And isn't that what we as parents want to impart upon our children?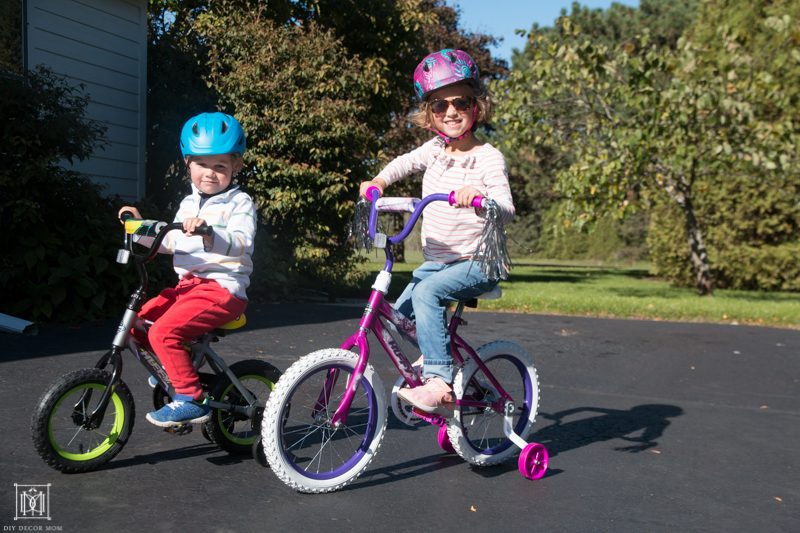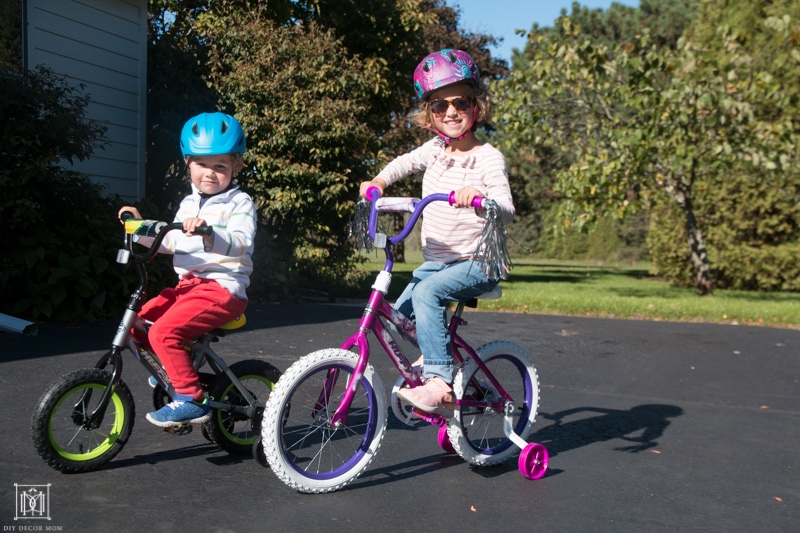 HOW TO CHOOSE A BIKE FOR YOUR CHILD
What type of bike should you buy for your child?
My kids have always preferred to go with training wheels; which is why I recommend buying a bike for them like an EZ Build Bike. It gives you the flexibility to have training wheels at first and then they can grow out of them as your child learns how to ride a two-wheeler.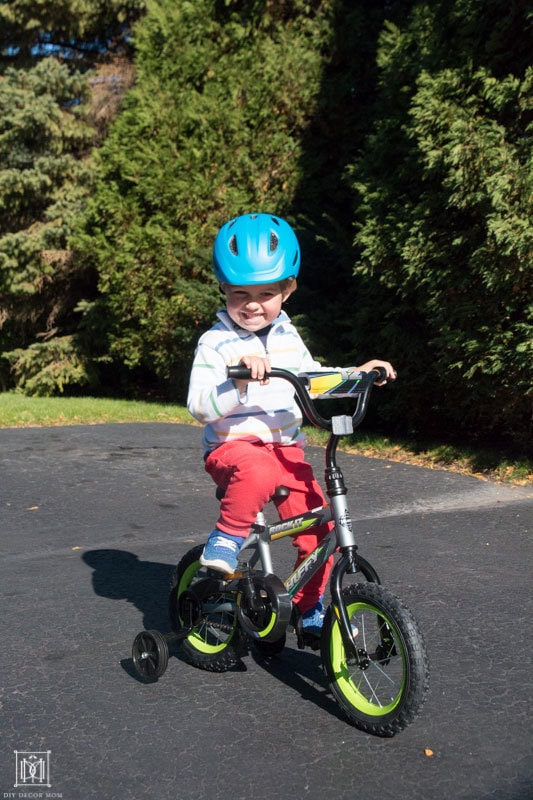 What size bike should you buy for your child?
When you looking at bikes to buy for your kids, you will see the numbers 12", 16", and 20". These numbers refer to the diameter of the wheels. To determine what size bike you should buy for your kids, you should use their height as a reference instead of their age. To measure your kids for bikes, measure their inseam. If your child's inseam is between 14-17" then a 12" bike size is suggested. If your child's inseam is between 18-22" then a wheel diameter of 16" is suggested.
You shouldn't buy a bike that is too big for your child hoping that they grow into it (like I mistakenly did this summer with our yard sale bike!) If you buy too large of a bike, the child can't control it and it will be unsafe. The EZ Build Bike comes in three sizes, 12",16", and 20″ wheel diameters, decide which bike size is right for your child by measuring your child's inseam.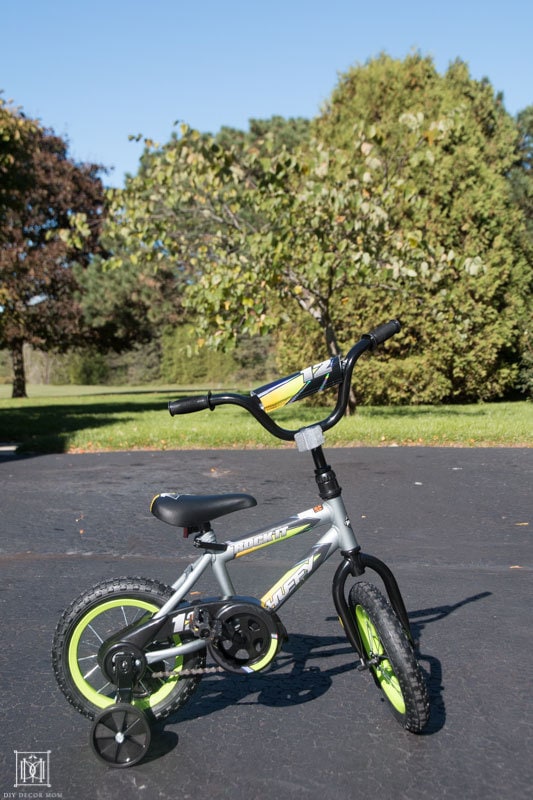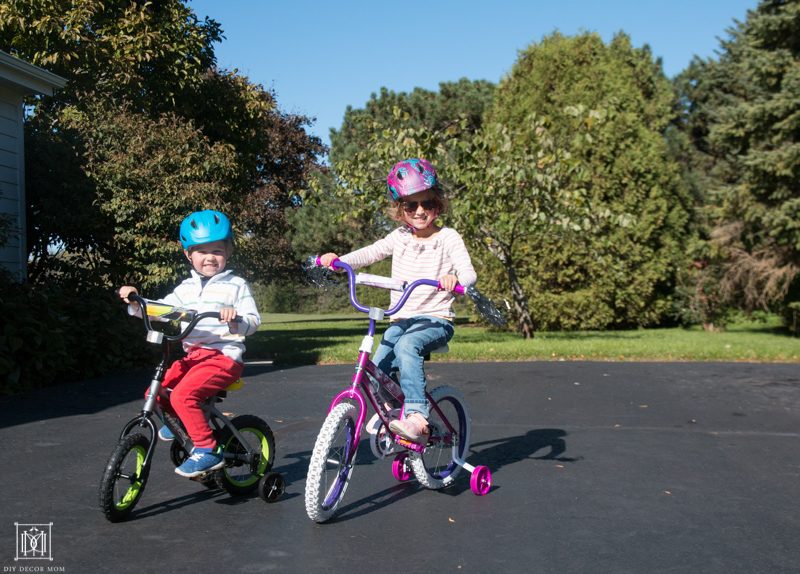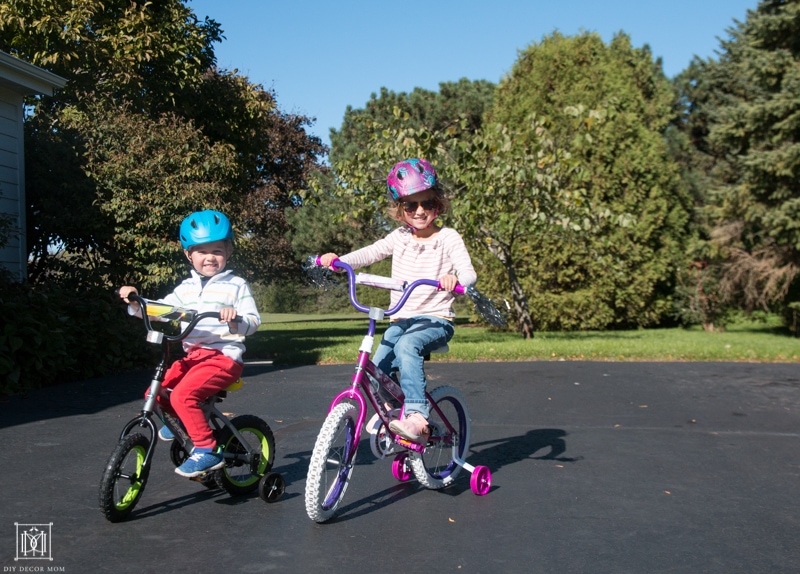 What features are important to look for in a bike for your kid:
The most important feature to look for when choosing a bike for your child is that the bike is high-quality. We like to pass down toys in our family and that includes bikes. We believe in quality over quantity! When she is old enough, Brooke, our third child will get to ride Jack's and eventually Bowe's bikes! Huffy bikes are designed for durability, comfort, and fun. They stand the test of time with their durable steel frames.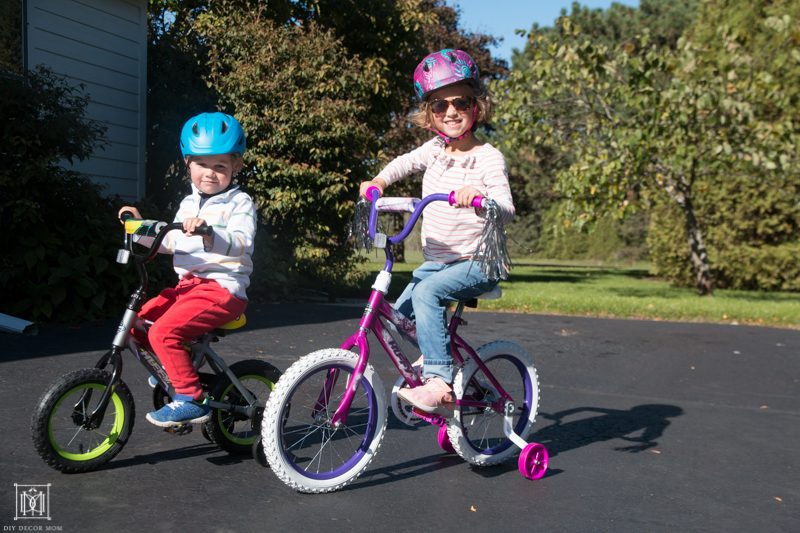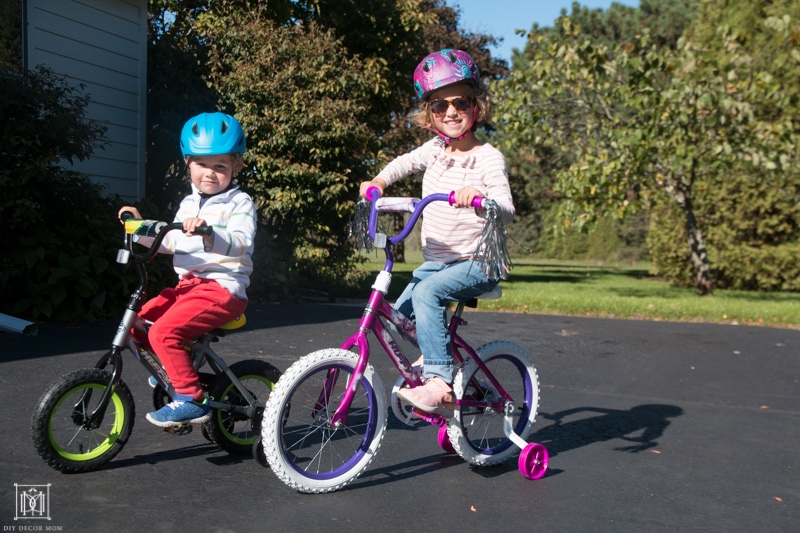 A quick-release seat that's easy to adjust to maintain the right fit is an important feature to look for when buying a bike for your child. We all know that kids grow like weeds; so, you are going to want to adjust your child's bike seat regularly. Huffy's Quick-Release seat is easy to change so you can always have the right fit!
Look for bikes with a coaster brake and that is single speed for early bikers. While it's fun when they are older to have all the bells and whistles and change gears, for young kids hand brakes are just confusing. Make it easy for your child to learn how to ride a bike by purchasing a bike that is single speed and has a coaster brake.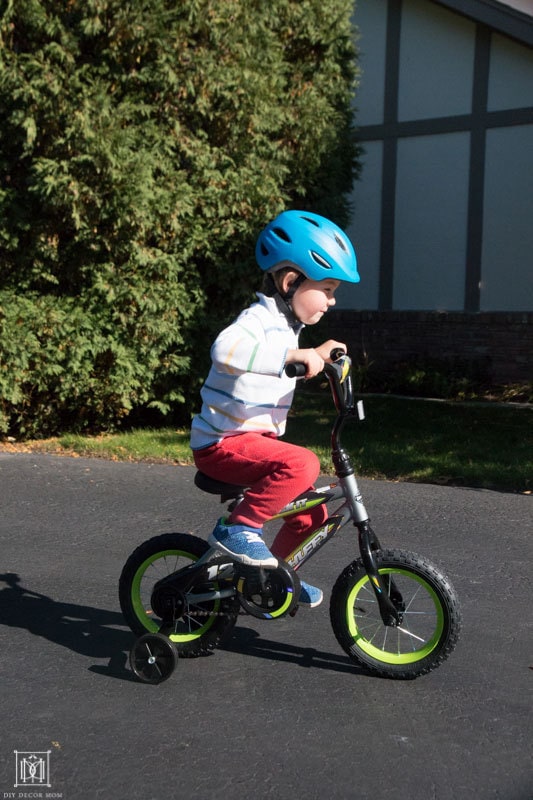 And let's be honest, a big factor when looking for a bike for your kids is always that the bike is budget-friendly. The EZ Build bike is budget-friendly. It's the perfect price point for a Christmas present for your child, and you know they will love it!

But don't forget to look for a bike that is easy to assemble! We've all heard horror stories about parents staying up until the wee hours of Christmas Eve assembling their children's toys last minute. The EZ Build Bike took minutes and no tools to assemble. Seriously, as DIY as I am, I still get turned around by assembling furniture. But these EZ Build Bikes were easy-peasy!