How to Make Your House Smell Good ALL THE TIME: The NATURAL WAY to get rid of stinky smells in your home and make your house smell like a spa. If you want your house to smell good all the time; but don't want to use a bunch of chemicals, then this post is for you! See how we naturally made our house smell amazing even with three kids, diapers, and a giant 140-pound dog!
HOW TO MAKE YOUR HOUSE SMELL GOOD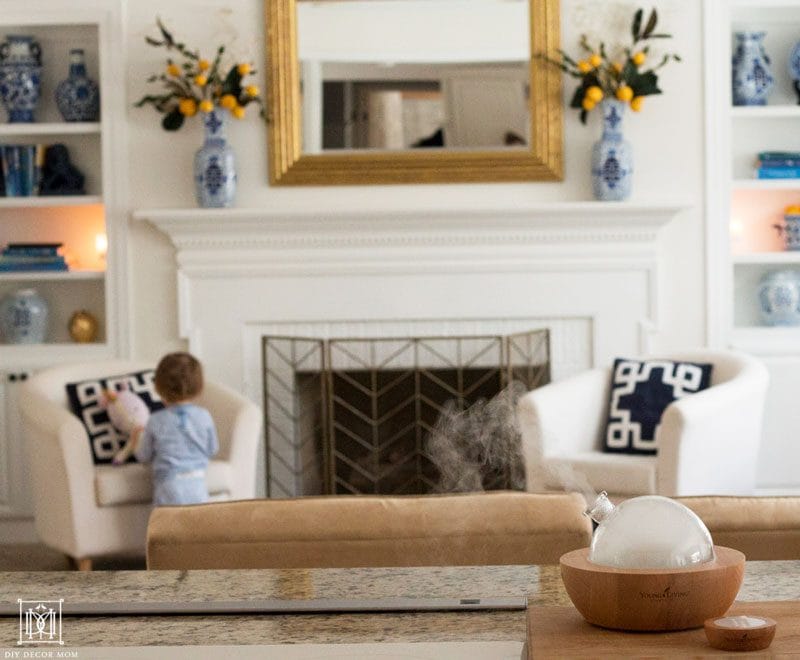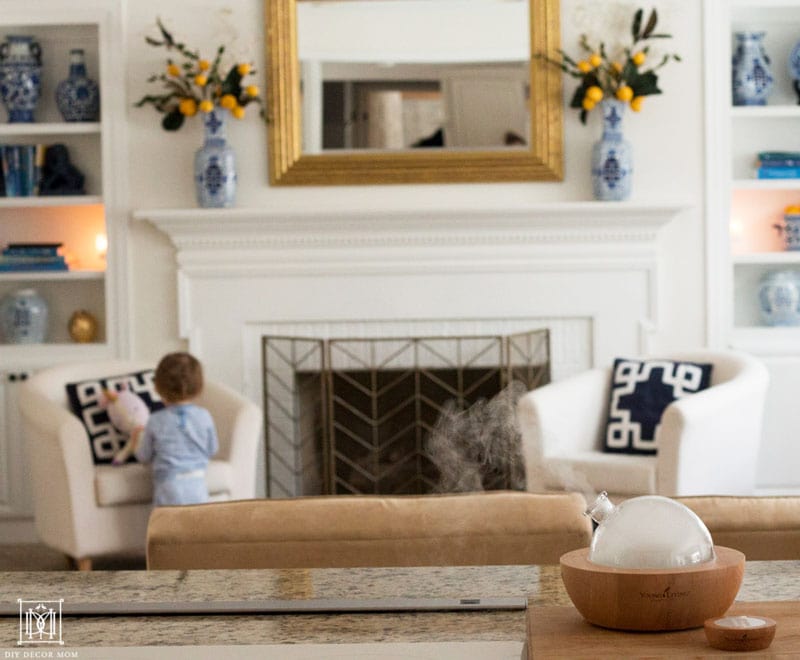 Have you ever wandered into a store and thought, "oh my gosh it smells amazing in here! I want my house to smell like this!" Stores like Anthropologie and Williams-Sonoma use candles to create a lovely atmosphere (and make us want to buy everything!) Well, there's no reason, our houses can't smell like that all the time! Oh, except for the fact that those candles are full of nasty toxic chemicals.
But don't worry…I'll show you exactly how to make those smells the natural way 🙂
Yes, I said it.
Those candles are nasty! When I create a home for my family, I don't want to bring in nasty chemical fragrances that might hurt their little lungs. I believe creating a healthy and beautiful home is all about making a house that makes us better. Our homes should make us feel good, they should make us feel cozy, they should make us feel safe.
Your house should smell good…even if you have a huge giant dog and dirty diapers! It should smell good all the time because your family lives there (and not just when guests come over!)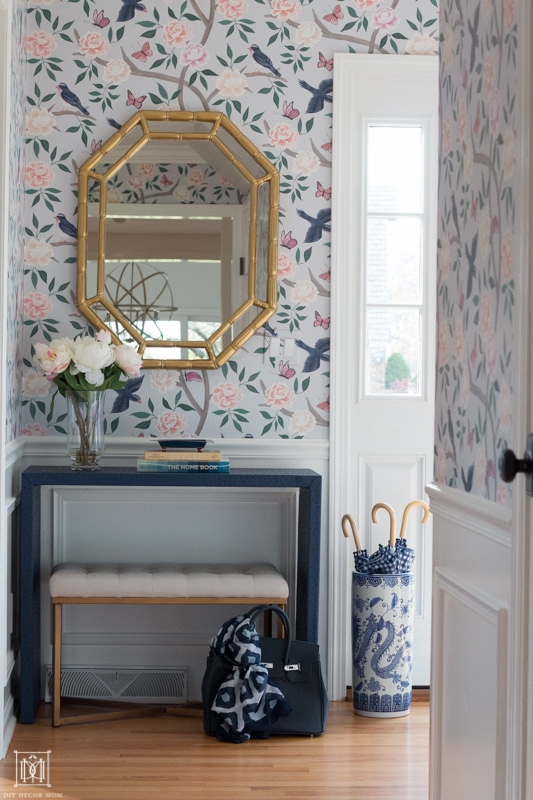 *This post contains affiliate links at no additional cost to you. To see my disclosure policy click here
WHAT TO DO WHEN YOU HAVE A STINKY HOUSE:
We all have food go bad, dirty diapers, and dogs. We all occasionally forget a load of laundry in the wash, or cook something stinky (ahem, Brussel sprouts anyone?) It doesn't mean your house needs to stink! Here are the steps I regularly take to get rid of stinky smells.
IF YOUR HOUSE SMELLS LIKE DOG:

First, wash the dog or get it groomed. We have a short-haired dog, a giant Great Dane, and I am the first to admit she smells RIPE sometimes! Traditionally, we give her baths outside with the hose but in the middle of winter, we get her groomed. That being said, when we had a walk-in shower I used to wash both Great Danes myself with this natural shampoo. It works, it's natural, and it makes them smell amazing! If your dog has dry skin, then use this conditioner on top of it!
Wash your dog's linens, beds, and spritz the areas it sleeps with a natural deodorizer (see DIY recipe below.)

We use washable crib sheets for our dog's bed from Ikea, so I wash them weekly with this laundry detergent (it works on cloth diapers too!)
Our dog is allowed on one couch in our house which occasionally smells a bit doggy. We keep the doggy smell to a minimum by washing the couch ourselves with the DIY carpet cleaner (next bullet point,) spritzing it with deodorizer (see DIY recipe below), and washing the dog blanket Ella uses.
Spray the areas of your rugs or home that your dog sleeps on the most with a deodorizer. Chances are it smells pretty doggy! Carpets have a tendency to hold on to odors, which is one of the reasons I wash ours so often. I use this large carpet cleaner with my laundry detergent (Charlie's laundry detergent) and a capful of Norwex carpet stain remover.
IF YOUR HOUSE SMELLS LIKE DIAPERS:

Remove the smell! While you may feel like your house will always smell like diapers, it won't! We keep small trash cans around our house and in the nursery so we have to empty it every few days. That way, it never smells bad!
Poopy diapers? Empty the poop into the potty and flush it down! This will really reduce the smell in your garbage!
Open the windows! Is your nursery smelling a little stale? The easiest way to clear out the smell is to change the air in the room. Open the windows weekly (if not daily) to create a healthier air quality for your babes.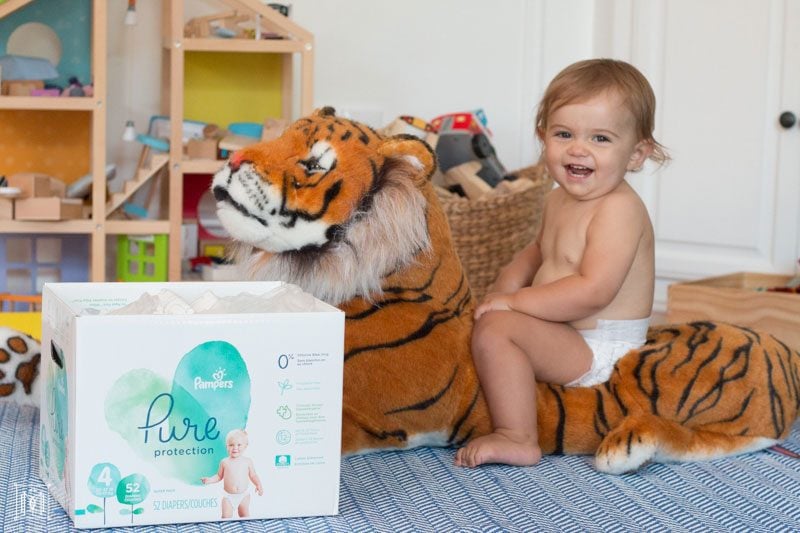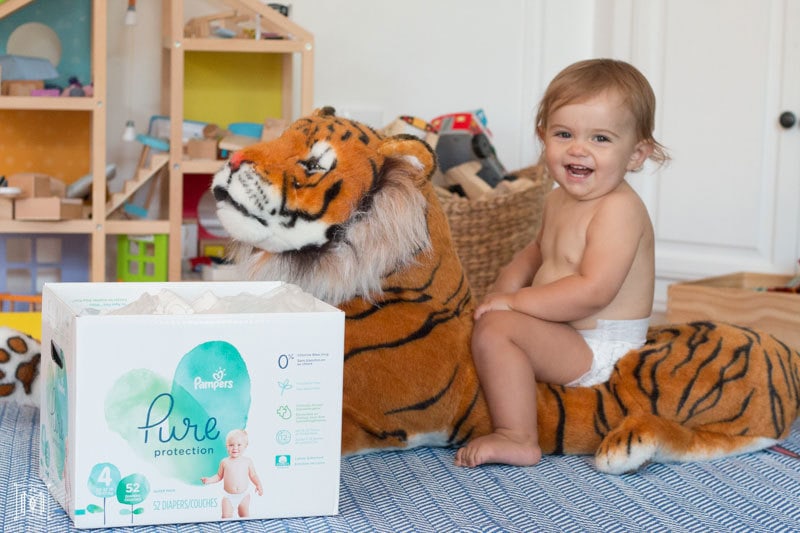 IS YOUR LAUNDRY PILING UP AND IS IT SMELLY?

Again, this is one of those easy to fix problems. We do 1-2 loads of laundry a day. (See my cleaning schedule hereSee my cleaning schedule here.) Every 2-3 days, I do a small load of our Norwex microfiber cleaning cloths so they never get smelly.

If you have stinky exercise equipment or clothes, drop an extra drop of Young Living Purification Essential Oil into your load of laundry.
Don't try to cover up stinky smells with fragrance. You want to remove the stink first. I use this natural odor-enzyme cleaner on any organic messes in our house (i.e. potty accidents, spilled food, spilled wine, blood.) It cleans it up no problem and we've used it for 10 years. I order 2 gallons a year online and decant a small amount into a spray bottle.
Stinky wash machine? If you have a front load wash machine, it's easy for mildew to build up in it. Try doing a vinegar wash once a week (place 1 cup of vinegar in the tub of your wash machine and run it on high). I do this after every dog load which means, I wash my washing machine once a week. Also, leave the door open to the washer after each session. The moisture will naturally evaporate and mold won't grow.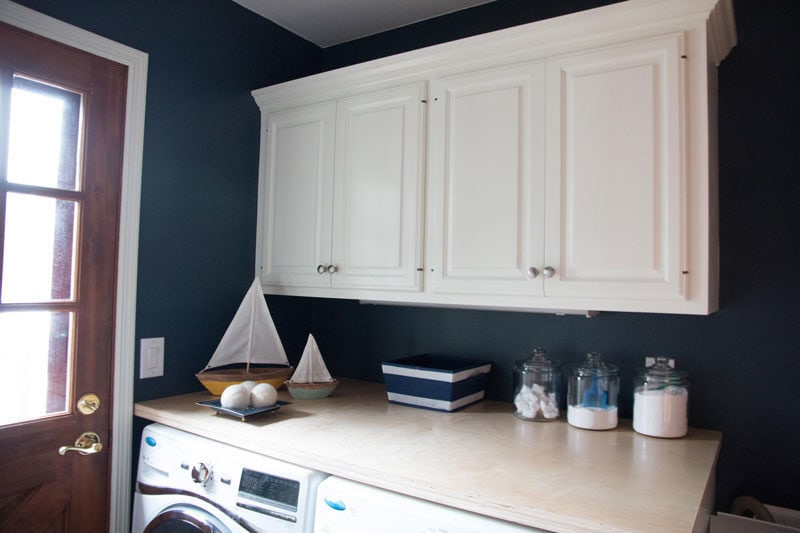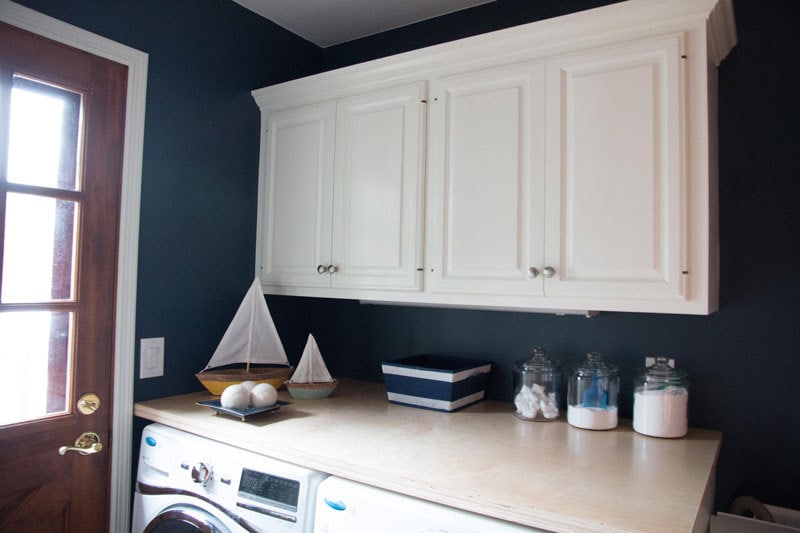 Natural Deodorizer Recipe: Sprinkle this on your carpet, let it sit several hours and then vacuum it up!
1 cup baking soda
10-15 drops Purification Essential Oil
a glass shaker to dispense it
Natural Carpet Cleaner Solution Recipe:
Mix 1 capful of Thieves Household Cleaner to the solution bin on your machine. Then fill the rest with hot water.
In the past, I've also used 1 capful of Norwex Carpet Stain Booster and 1 tablespoon of Norwex Laundry Detergent (Charlie's Laundry detergent) in my carpet cleaning machine with great success as well!
What to do if your vacuum is stinky?
If your vacuum is stinky, it may mean it's time to a) empty it, b) replace the HEPA filter, or c) your vacuum's like mine and just smells a little doggy! To combat it smelling, I occasionally rinse the filters and the interior of the dust bin, and I also use essential oils on cotton balls.
I put a few drops of essential oils on cotton balls and throw them into my vacuum's dust collector bin. Then it smells like lavender or eucalyptus, or (whatever you want) when I vacuum!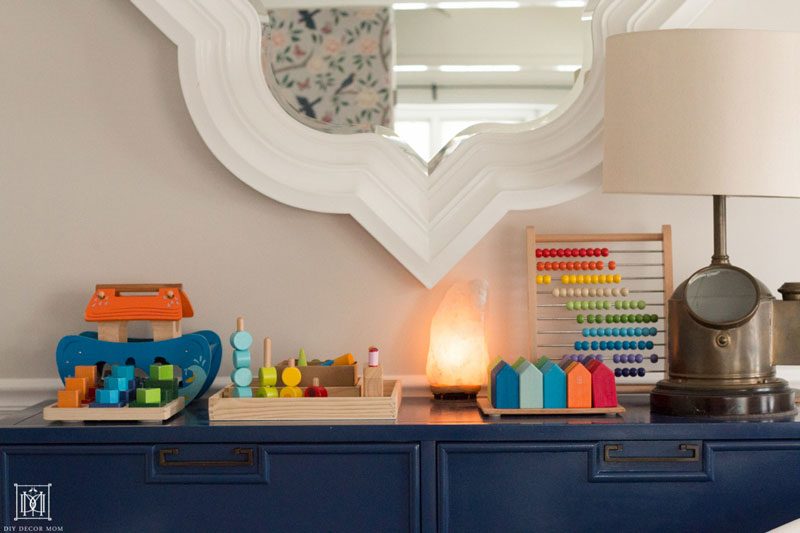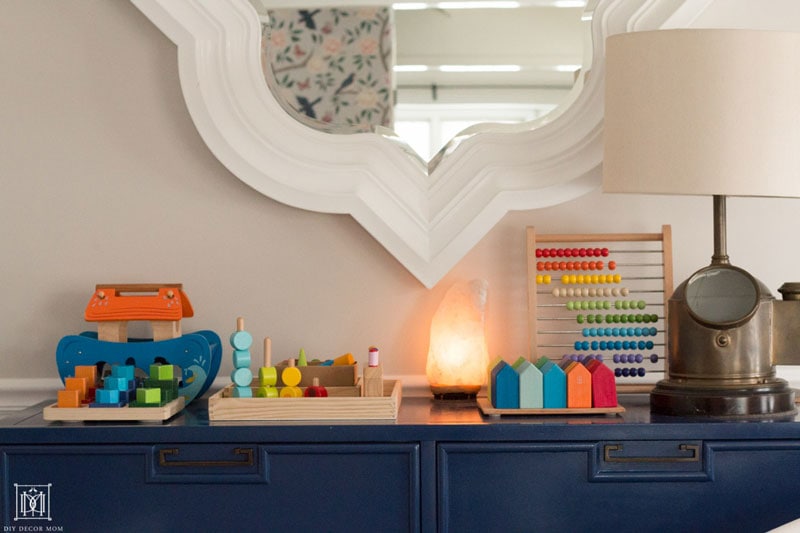 WHAT FRAGRANCE IS BEST FOR HOME?
EEKS! Don't use chemical fragrances. You won't believe how many offers I get from companies selling plug-in artificial scents and sprays. You will NEVER SEE ME PARTNER WITH THEM. Yep, I just drew a big ol' line in the sand.
Listen, I am passionate about making a home a beautiful and lovely place for your family to live. That's why I write my blog. What I don't believe in is making your house unhealthy. And that's what those plug-in scents and sprays do. They mask the smell in your house with nasty chemicals that increase your chances of asthma and lung problems.
There are healthier alternatives to use instead: either use natural candles (see my answer below with the qualifier) or essential oils to make your house smell good!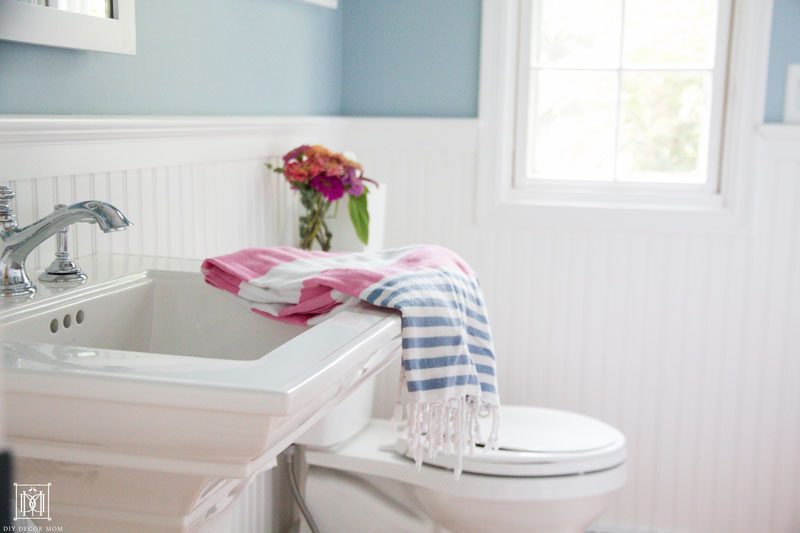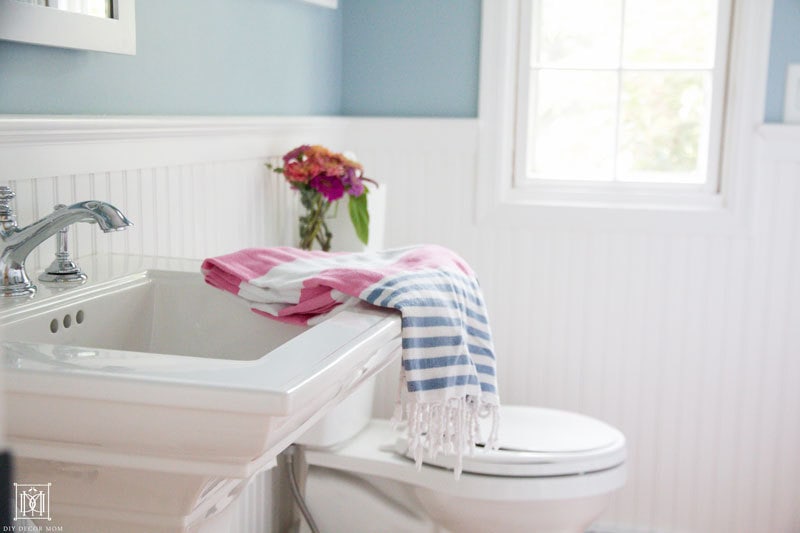 SHOULD I USE CANDLES TO MAKE MY HOUSE SMELL GOOD?
You can if you do your research; but, even eco-friendly candles often will release as much soot into your air as a congested street in a city. Instead, I prefer to use a diffuser. We have one in each child's bedroom, in our own bedroom, in my office, and one in our kitchen/ family room.
If you like the look of candles and miss the ambiance they offer, try plugging in a salt lamp instead! I have salt lamps in each room to create a cozy environment. Plus, Himalayan salt lamps actually improve the air quality in your house by emitting negative ions!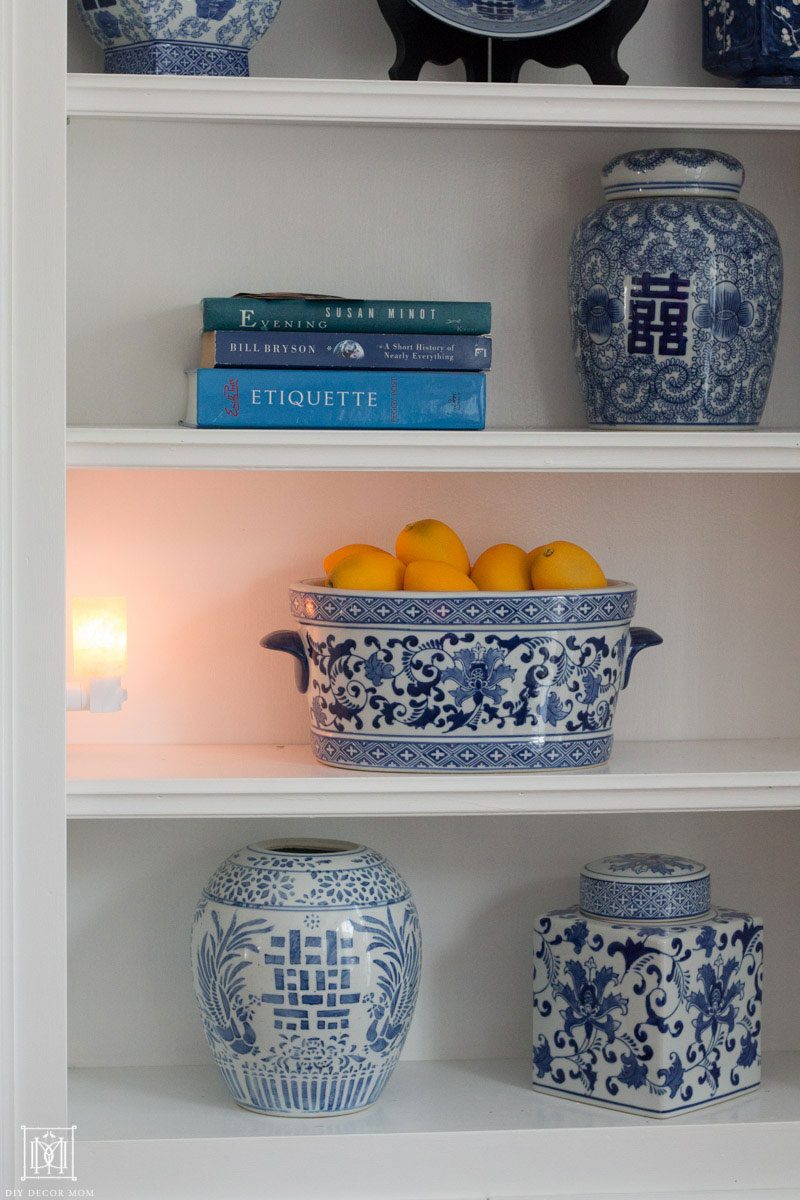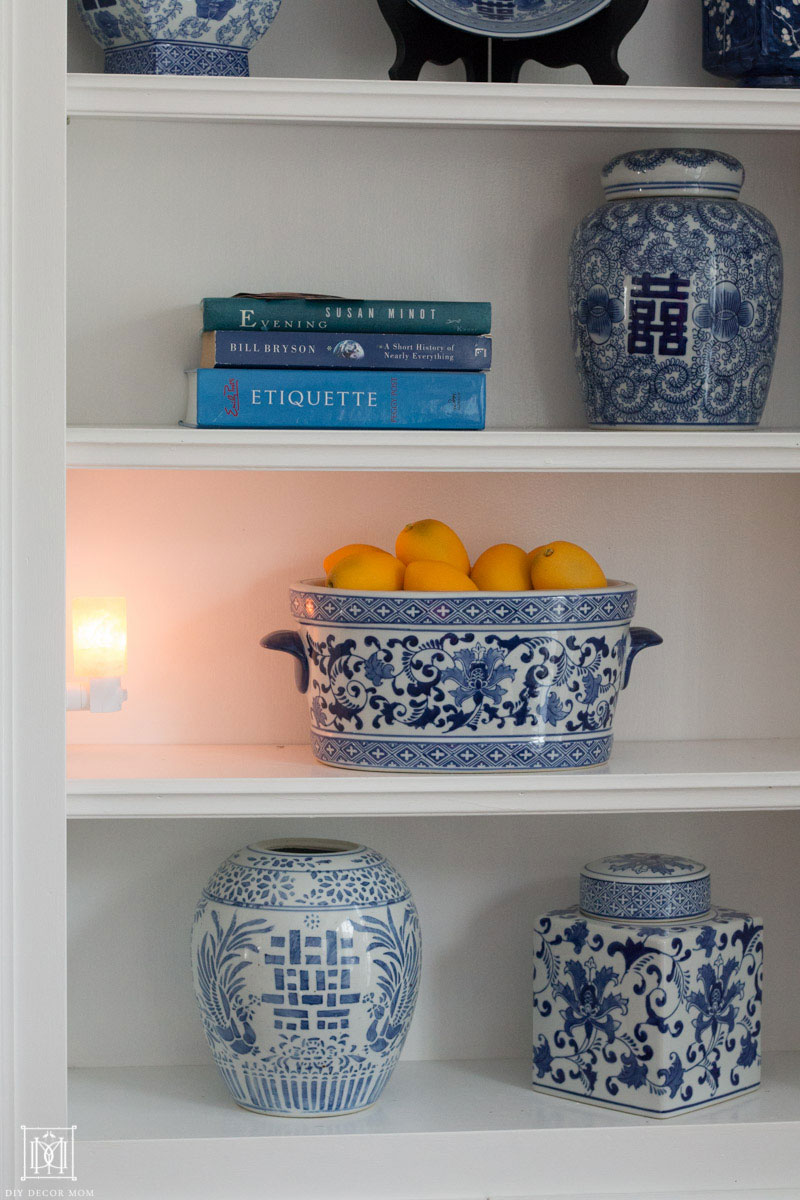 WHAT ESSENTIAL OILS MAKE YOUR HOUSE SMELL GOOD?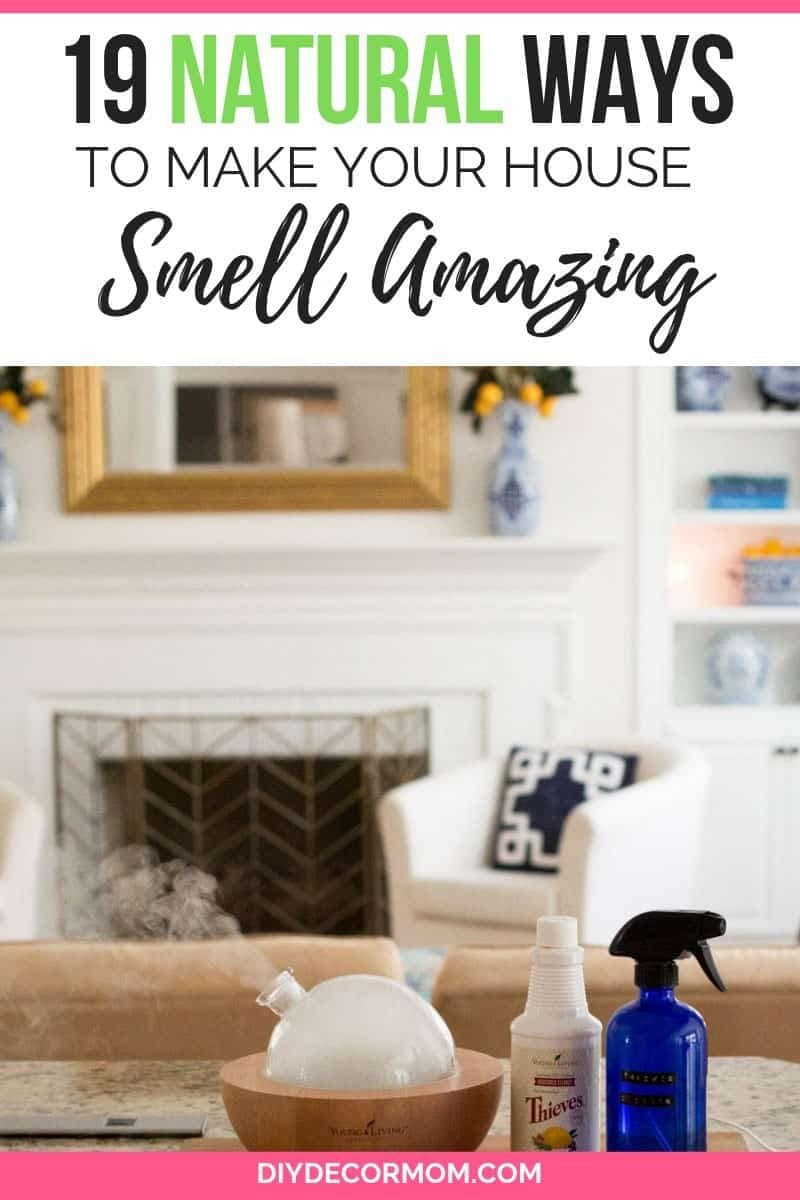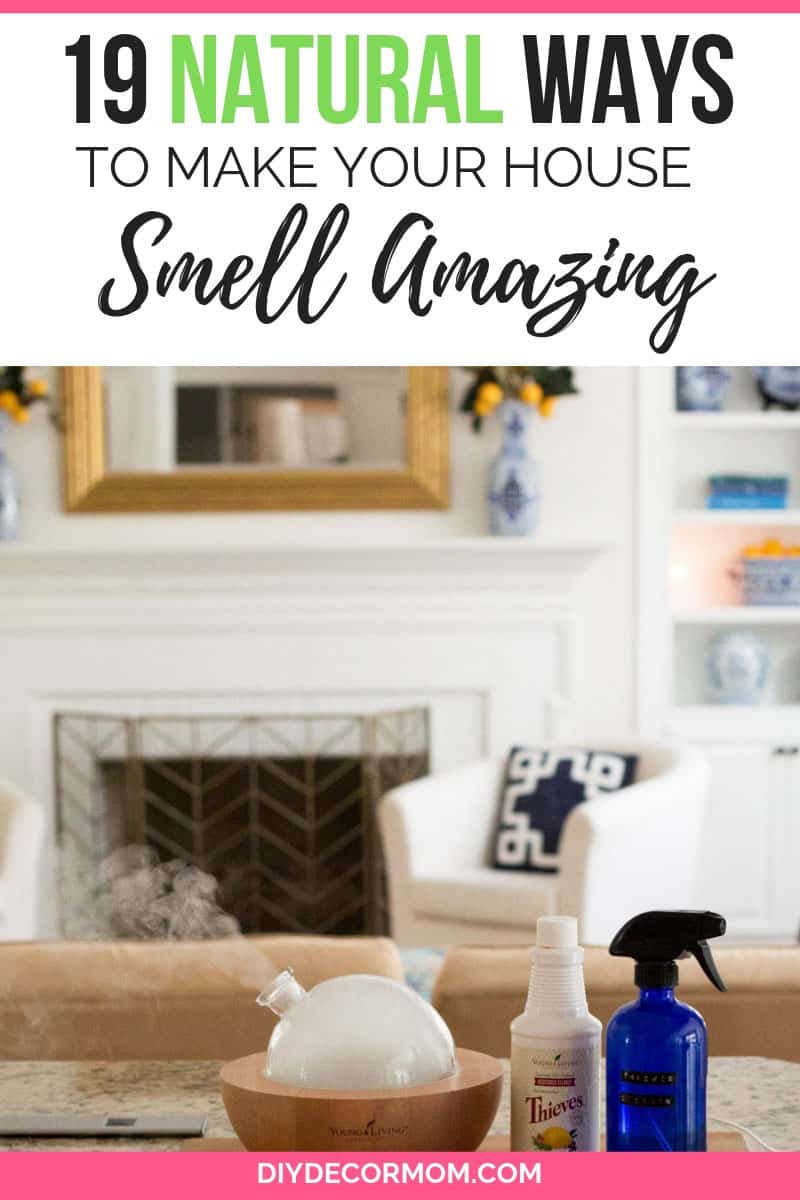 DIY Anthropologie Volcano Blend:
4 drops Orange
3 drops Grapefruit
1 drop Geranium
2 drops Idaho Blue Spruce
DIY Williams-Sonoma At Home Blend:
5 drops Stress Away
4 drops Lemon
3 drops Peppermint
The combinations are endless with diffuser recipes, and I change ours daily depending on the needs of our family:
When we are battling colds, I diffuse Thieves and R.C. (respiratory comfort) or Thieves and Citrus Fresh.
When I feel like our house needs a little freshening, I diffuser Purification, and Citrus Fresh.
When I need a little de-stressing, I diffuse Stress Away and Orange or Jade Lemon.
When I want to relax, I diffuse a little Lavender!
Sign up as a member of Young Living to get 24% off their prices–you DON'T have to sell anything ever!By becoming a member (CLICK HERE), you will get a starter kit. Make sure the sponsor/ enroller number is 3600425.
Getting the Starter Kit is the best way to save on oils and get a quality diffuser. You will get everything you need in your Starter Kit! And if you sign up using my member number, I will personally send you a few goodies as well to start your routine and invite you into our private Facebook Group!
Follow me on Instagram: @DIYOILSMOM for all my favorite oily and natural living tips!
Which diffuser should I get?
We have all three diffuser models in our house. When I bought my first starter kit, we opted for the Dewdrop. It's $160 and simple and pretty. They didn't offer the Desert Mist which gives you a few more options and a night light.
I would choose the Desert Mist these days if I were starting from scratch these days (we have three of them.)
If you want to go big and have been eyeing the Aria (because who doesn't) the best time to buy it is with your starter kit. It is $265 with the starter kit, and as a reference to buying the diffuser alone is $235. So for $30 you are getting hundreds of dollars of oils! I love the Aria because it diffuses the most. It covers up to 430 square feet, which is perfect for our open-concept kitchen, family room, and breakfast area.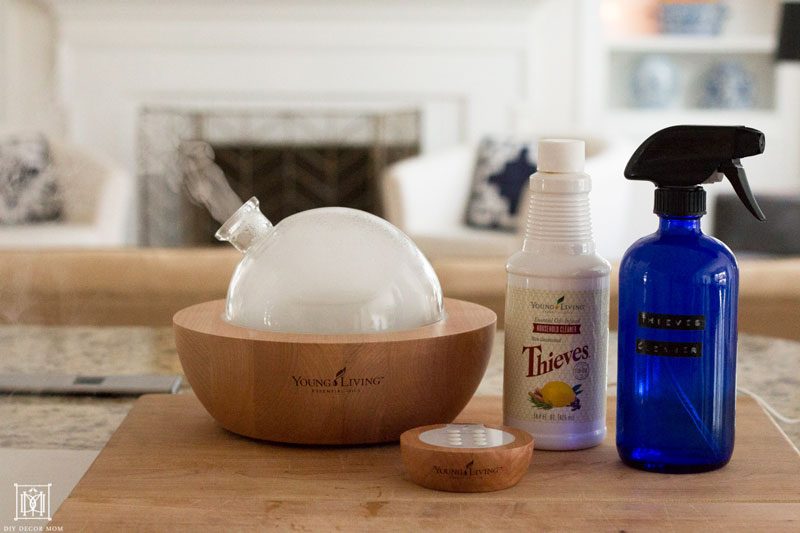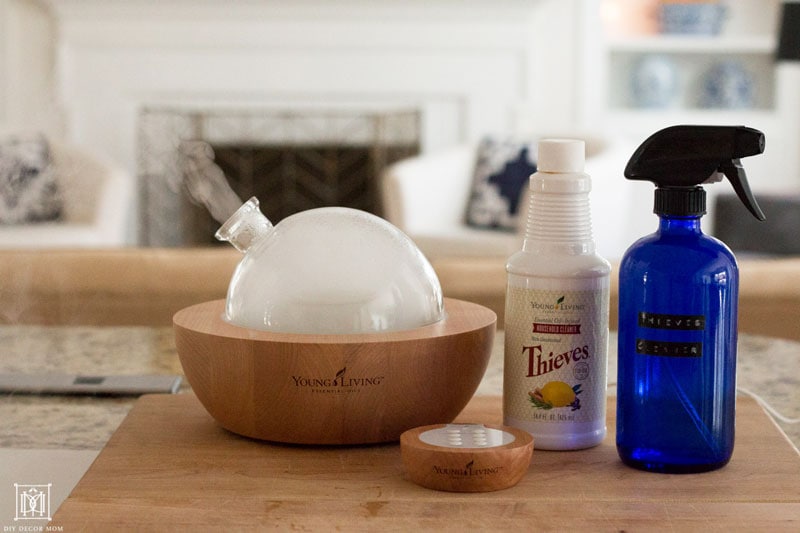 Dewdrop: Simple, pretty, and clean looking! It was our primary diffuser for two years before we added to our inventory. With the starter kit, it retails for $165. One light option (blue). Good output. We use one in our nursery and let it run continuously overnight. It lasts about 4-8 hours and has one output option.
Desert Mist: More bells and whistles than the Dewdrop and still pretty and affordable at $165 with the Starter Kit. Several lighting options (my kids love picking out which night light color they get each night) and two output options (high, low, and intermittent.) We use the low setting and let it run for about 10 hours at night.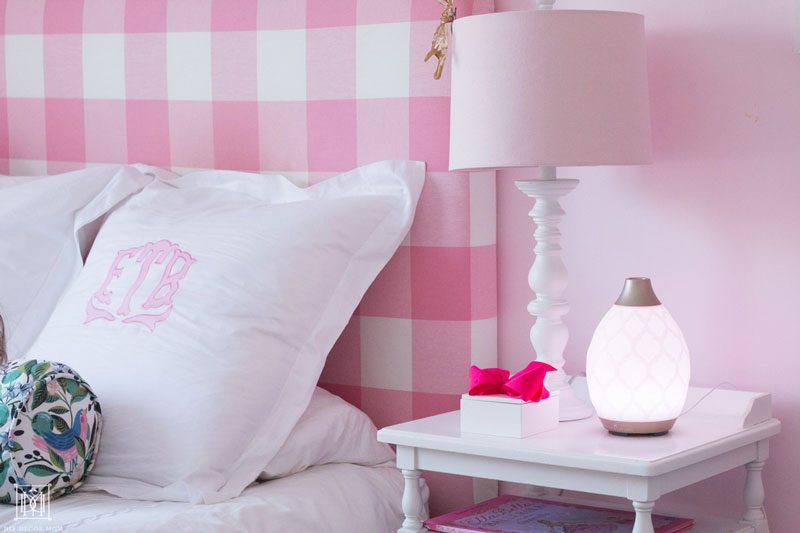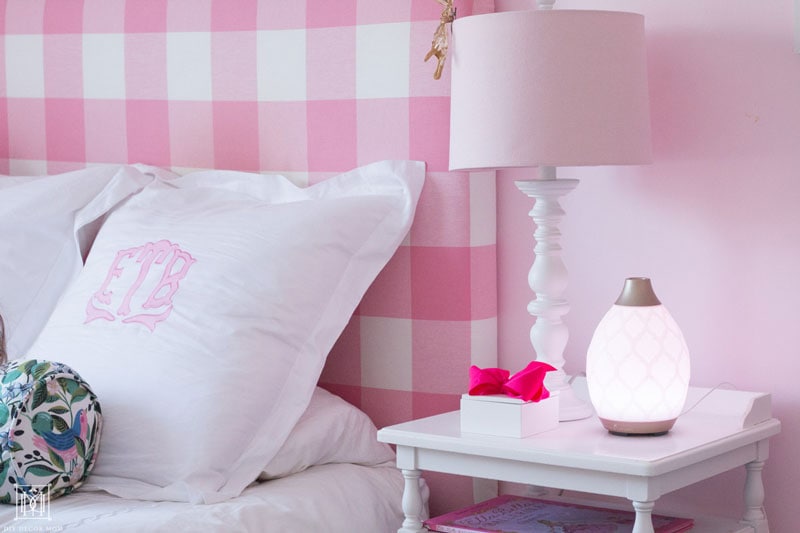 Aria: The big kahuna. This is the diffuser we use in our main living areas. I keep it on our kitchen counter, so it diffusers air into our family room as well. It covers up to 430 square feet, has several output options, a speaker, and night lights. If you want the cream of the crop, this is it. I wish I had bought it when I bought my Premium Starter Kit because it's the best value then! And nope, it sadly never goes on sale because it's such a good deal already.
Other diffusers: I've tried one other diffuser and honestly, I threw it out. It was so frustrating to refill and was always leaking. It was a complete waste of money. For the same money, you can buy a Young Living diffuser as a quality diffuser on Amazon. So I'd rather buy one from YL and save 24% AND get money back using Essential Rewards.
Can I use other oils?
If you are very careful about where you get your oils, you can find good success with them. I choose to use Young Living because they have the Seed to Seal guarantee. With oils you get at the grocery store, you could literally be buying anything! Young Living has the highest quality standards and when I am using something for my family and in my house, I want the best!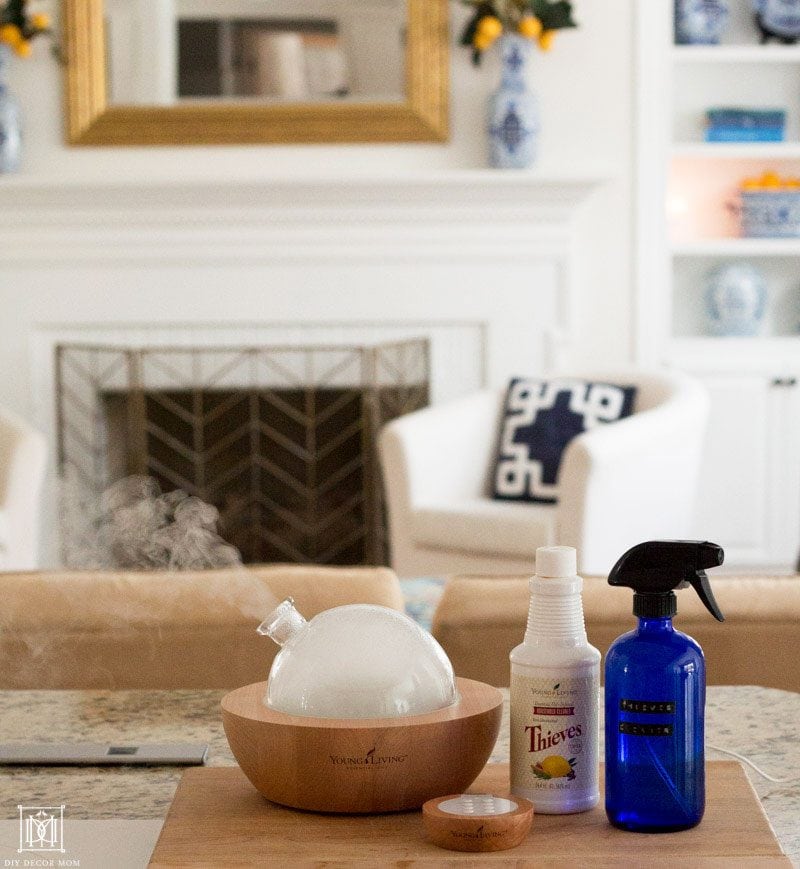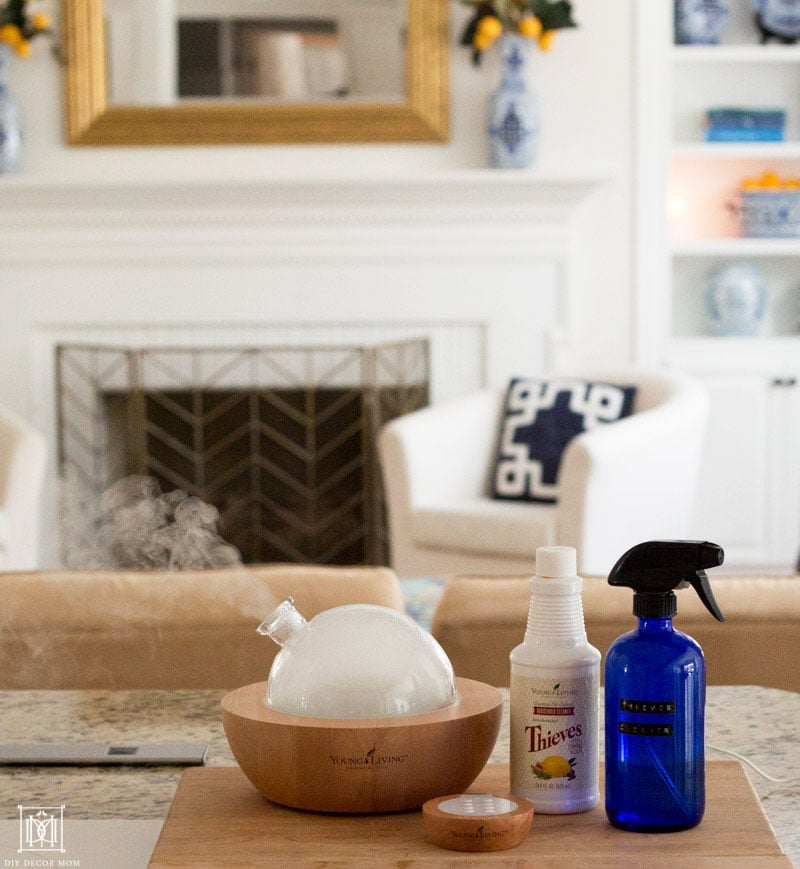 Should I sign up for Essential Rewards?
If you had asked me two years ago, I would have said no. Now, I have a different opinion and am kicking myself for not signing up earlier. You can use your Starter Kit as your first Essential Rewards and get $10 back in rewards for your first month which gives you 10% back from Day 1! With your first order of a starter kit, that means you can $10 back in Essential Rewards.
With everything you are going to want to buy from Young Living, you are going to want to enroll in Essential Rewards. You can get nearly everything you need from your home and family there and you get 10-25% back in your account which means free stuff! Target doesn't give me free stuff every month, and neither does Amazon!
But what else do I possibly need after my Starter Kit?
Your Starter Kit will come with everything you need to start your oily journey. But, I think there are a few other items that are worth having that aren't included. Plus, since your first month reached 100 PV, you'll qualify for that month's 100PV free gift!
Month 1 Essential Rewards: Use your Premium Starter Kit as your ER and get $10 in ER back
Month 2 Essential Rewards Ideas: Total 60 PV ($6 back in ER)
Thieves Household Kit ($22) worth 11 PV
Thieves Fruit & Veggie Soak ($19.75) worth 19.75 PV
Thieves Laundry Soap ($29.50) worth 29.50 PV
Month 3 Essential Rewards Ideas if you have kids: 68 PV (get $6.80 back in ER)
KidScents SleepIze $17.25 worth 17.25 PV
Cedarwood Essential Oil: $11.50 worth 11.50 PV
KidScents SniffleEase: $18.25 worth 18.25 PV
Gentle Baby $21.75 worth 21.75 PV
For the first three months, you will have $22.80 back in Essential Rewards that you can use to buy more oils or anything you need! And you'll get Peppermint Vitality Oil for a total of $31.80 in free product! For months 4-24, you will earn 20% back in ER and get more free gifts at month 7, month 10, and month 13!