Daily Cleaning Schedule for Busy and Working Moms: looking for a cleaning schedule that works for busy moms and working moms? This printable cleaning schedule works for any time-strapped mom and will keep your house cleaner than ever!
DAILY CLEANING SCHEDULE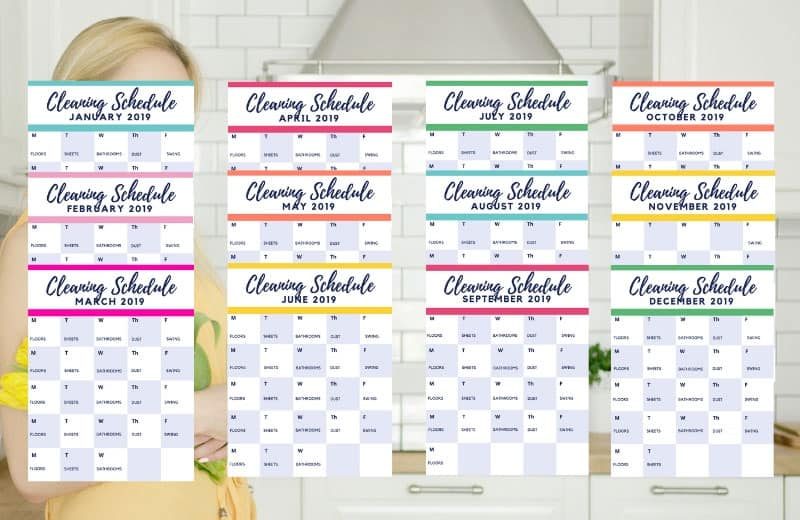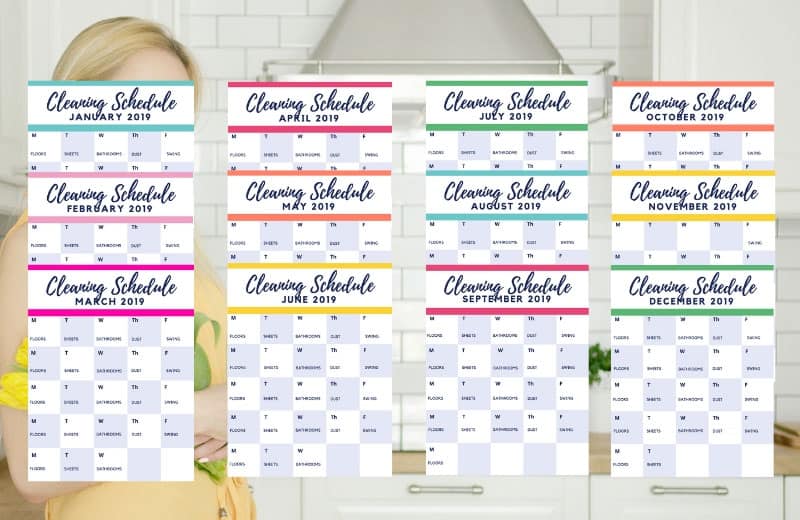 Have you ever had someone knock on your door and you were absolutely horrified to let them come in and see how messy your house? Yep, I've been there–but you don't need to be. Since then, I've discovered the trick to always have a clean house (or a presentably clean one–I mean, I do have 3 kids and a Great Dane!) So it might always be clean but not always tidy. Life happens. Kids happen! But, I always want to be proud of my home.

I work to make my home a lovely place for my family every single day. I want to create a safe haven for them to grow in–and that is a beautiful clean home!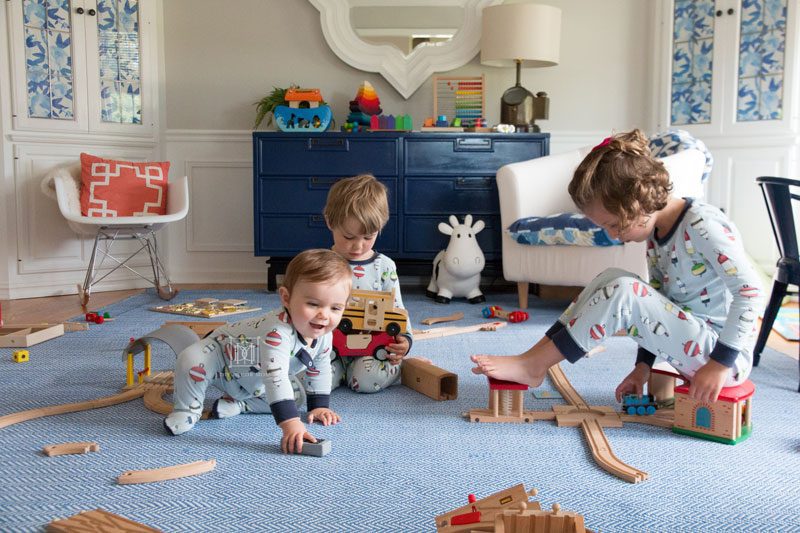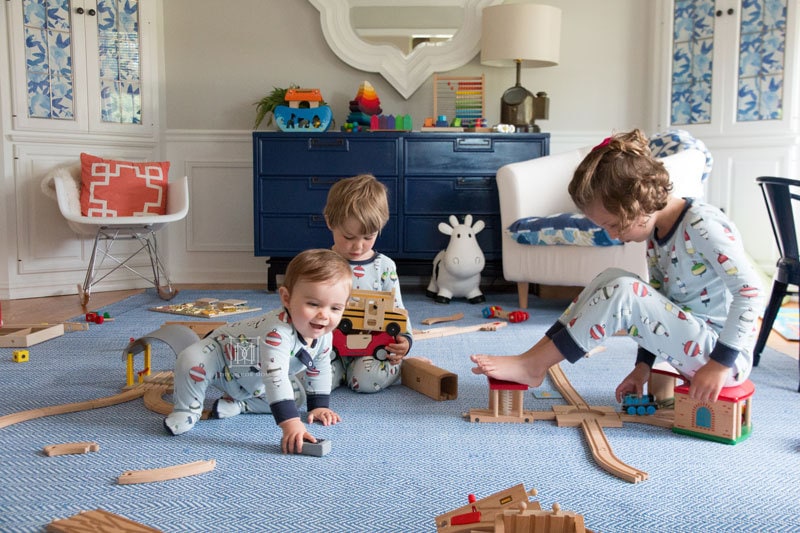 I also want to quantify this by saying although I only work part-time, this is a schedule that works for full-time working moms as well! I have three young children under five years old and one on the way and work about 25 hours a week. I wish I had more hours in the day like any mom.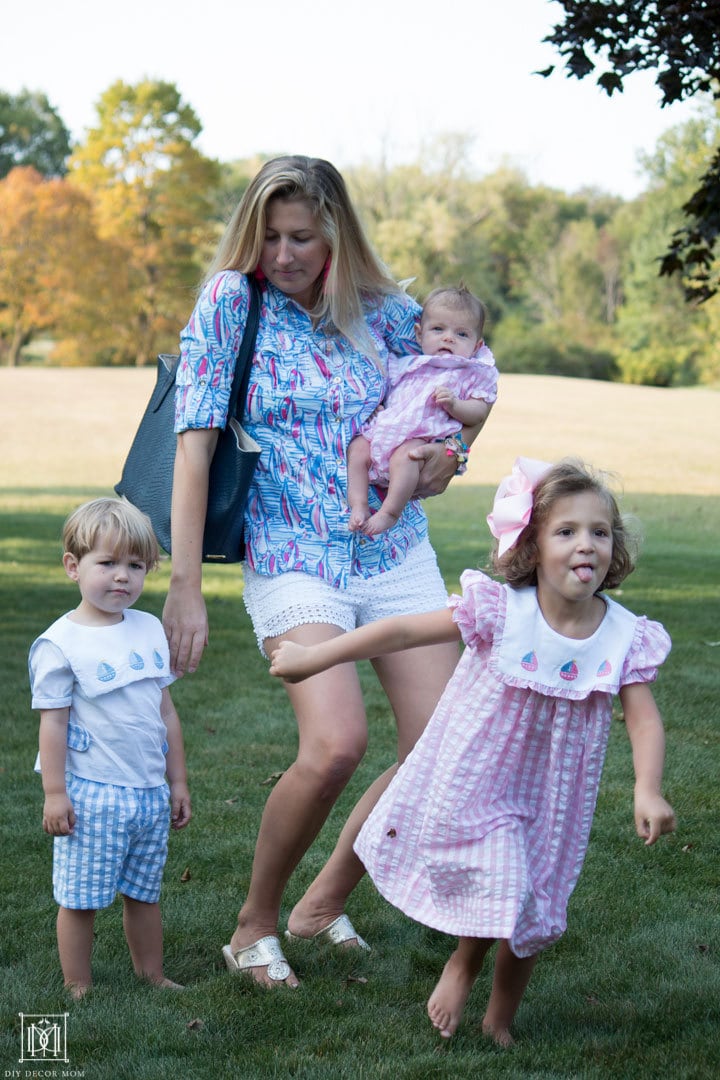 We've had a cleaning lady in the past (which was great but I felt like the only time the house was clean was the day she came!) Plus, let's not forget the significant chore of actually tidying your house so your cleaning lady can actually clean! I always ended up spending just as much time tidying as I did cleaning! So when our cleaning lady quit (she got a job as an executive assistant to a financial analyst in town so I don't blame her,) I was bummed but ready for the challenge.
If you feel like your house is only clean two times a month, then this schedule is for you.
If you feel like you don't time to clean, then this schedule is for you.
If you have little kids crawling all over your house, then this schedule is for you!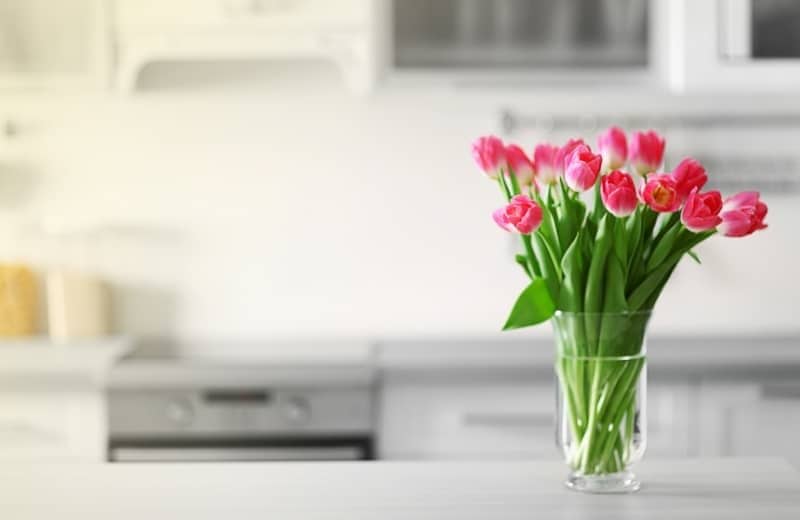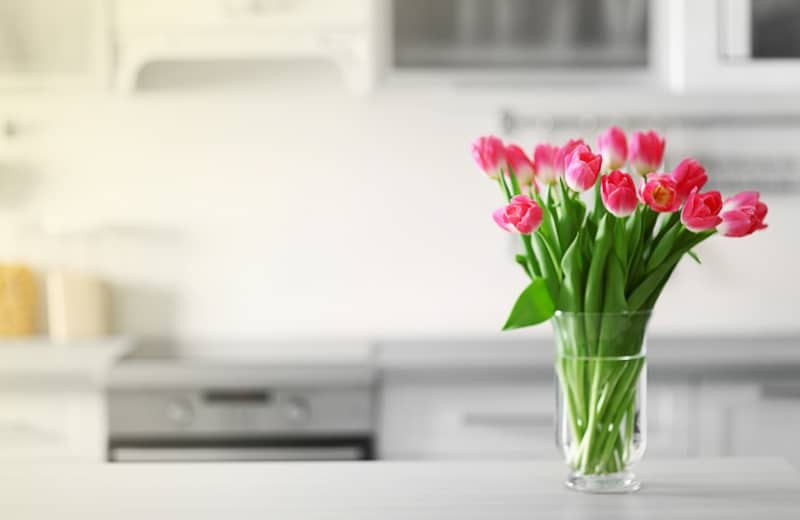 It only requires 30 minutes to one hour of a work a day five days a week. Follow it, and you will have a cleaner house than ever AND be happier than ever with your house! No worries about unexpected guests coming over and being horrified that you haven't washed your floors in two weeks or your toilets have seen better days! NOPE! You will have a spotless house that is sparkling clean (and smells really good) every day.
CLEANING SCHEDULE FOR MOMS
Monday: FLOORS
Mondays we tackle the big stuff! Although I do a light vacuum of the kitchen and the eating areas every night, on Mondays we vacuum the whole house. I let the Roomba run in the upstairs every week, and then every other week I do a deep vacuum of it. For the downstairs, I vacuum the hardwood floors and wall-to-wall carpeting every week and then wash the floors.
Tuesday: SHEETS
Although we do a load of laundry every single day (ahem, lots of kids and a huge dog.) Every Tuesday, I change the sheets on all the beds. See how I organize our linen closet here so it's a breeze to change them!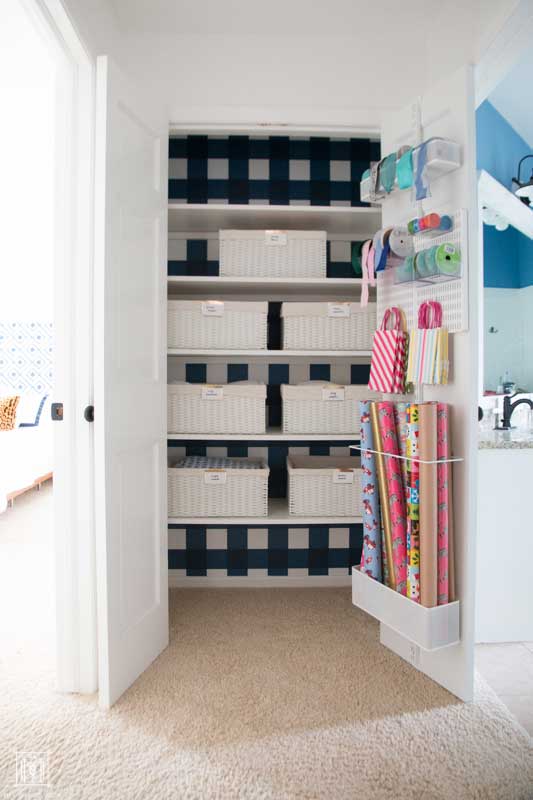 Wednesday: BATHROOMS
We have three full bathrooms in our house, but we only regularly use one shower and one tub, so it makes it easier to stay on top of cleaning. Every week, I clean all the sinks, the shower, the tub, and all three toilets. See my bathroom cleaning tips here to make it go faster!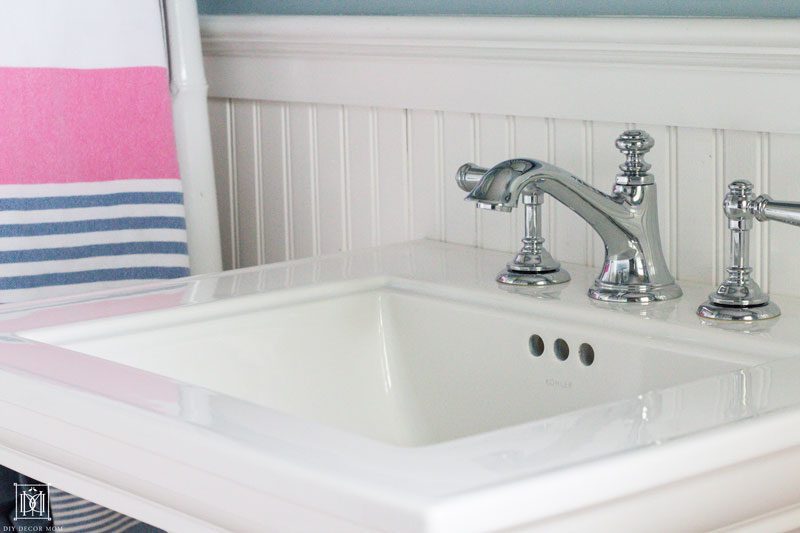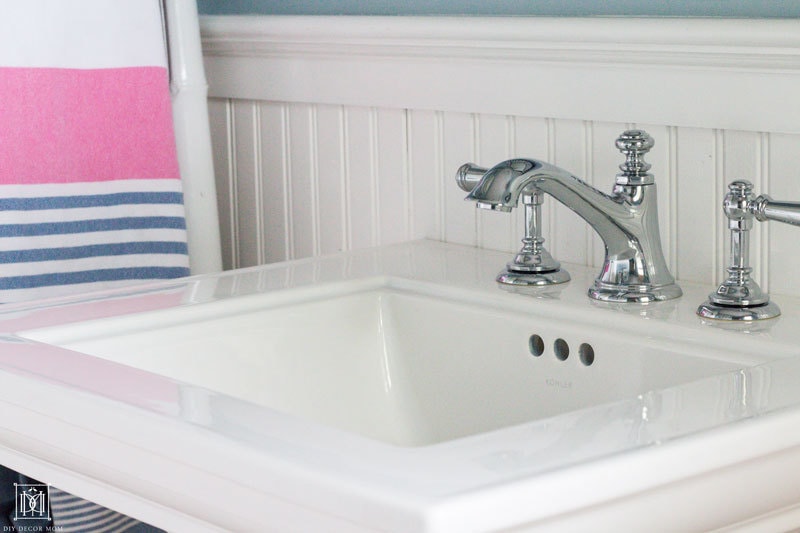 Thursday: DUST
Dusting is one of those chores that I hate doing but always love the results! While it might seem like you don't have a lot of surfaces in your house, I want you to think about all your bookshelves, tops of pictures, and the blinds. All those things can get really dusty and escape your notice! By keeping on top of dusting weekly, you will notice your house cleaner!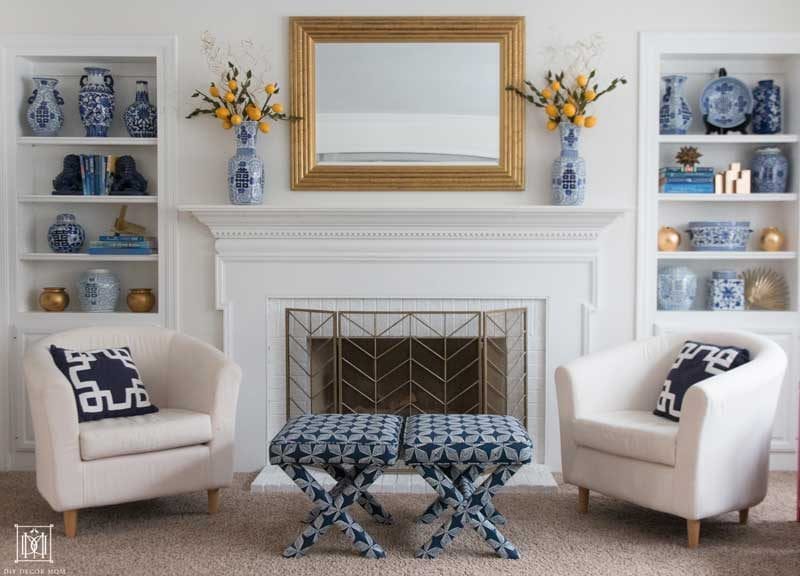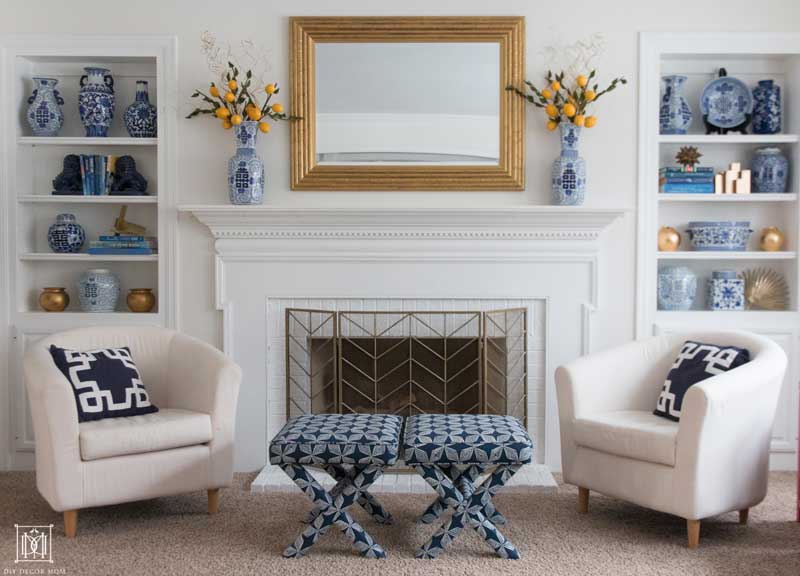 Friday: SWING
Friday is what I like to call a Swing Day or a Catch-All Day. It's the one day that alternates and will make sure those odd jobs get done! On Friday's I do one of the following:
Wipe down refrigerator, microwave, and oven/ stove top
Vacuum couches and chairs
Dust banister and wipe baseboards- this is also a chore I give my 5-year-old
Wash windows
DAILY CHORES
By doing these daily chores, your house will always be presentable. These are what I consider the "survival" chores. Simply put, our house cannot function without doing them!
One load of laundry- washed, dried, and folded (our nanny will often fold the kids' laundry and put it away)
Dishwasher run and emptied (my husband usually helps with this, and/ or our nanny who comes 15 hours a week)
Wipe down kitchen counters and vacuum kitchen floor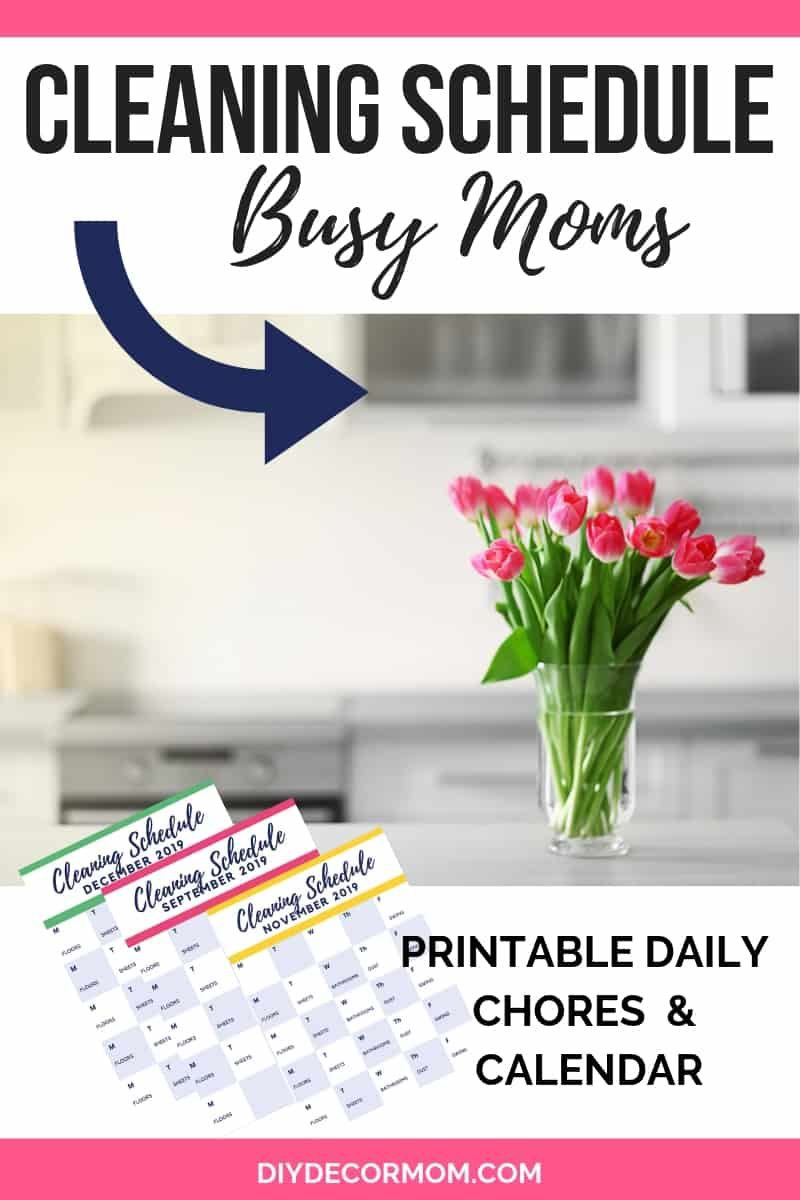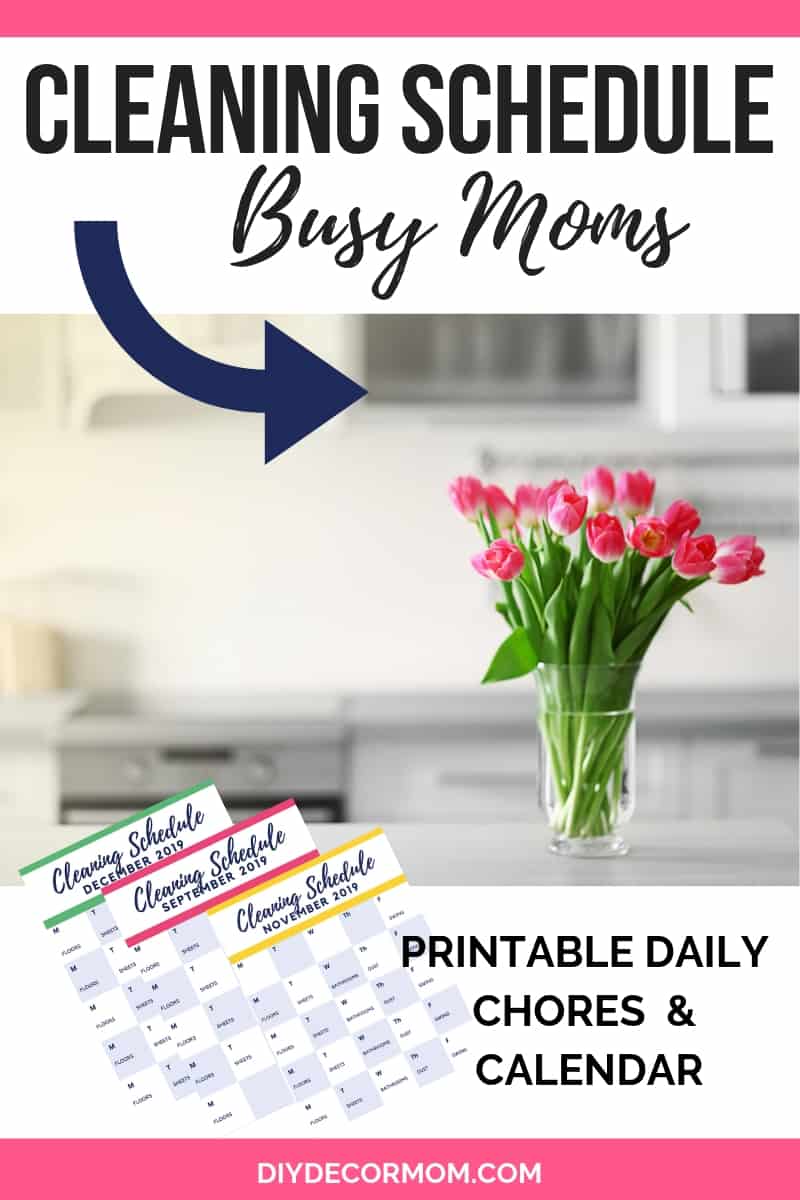 TIPS FOR FITTING IN DAILY CLEANING SCHEDULE
Use Your Time Wisely: Mondays are the only days I will use naptime to vacuum, just because it is the longest chore day of the week. Otherwise, I work or exercise while the kids are napping, and I clean when they are up. It's good for them to see my taking care of the house so they understand what a responsibility it is.
Involve Your Children: They often think it's fun to help or at least be involved. Whether it's me pretending to vacuum them up or them helping me mop of the floors, they get involved one way or another.
Divide and Conquer: I am lucky that I have help whether it's from my husband or our nanny. Having designated chores will help your marriage and your sanity! My husband always does the dishes at night and will often unload it in the morning if he has time. He also does his own laundry (which I am so thankful for) and manages all the duties with the exterior of the house. He helps grocery shop as well–but this is something that you can easily have outsourced with grocery delivery.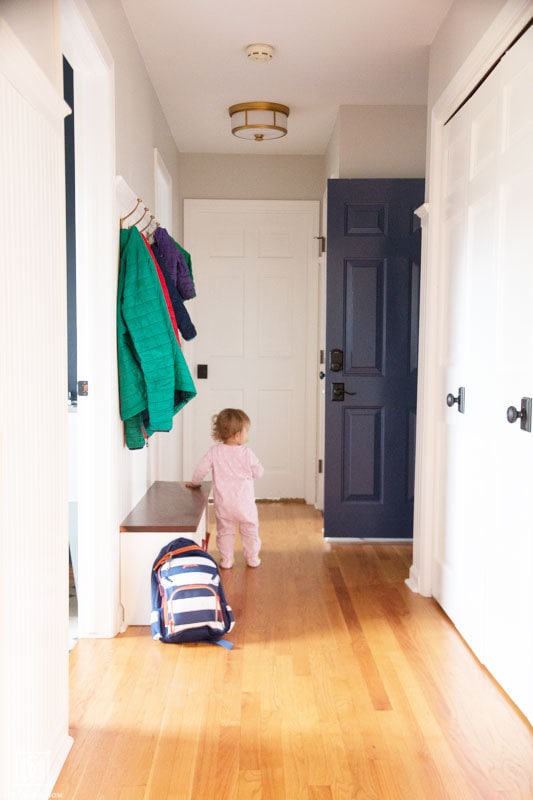 Shoes Off Household: From an early age, my kids knew that we had shoes free household. They would politely remind their grandparents when they forgot. Keeping a shoes-off at the door policy helps keep our floor so much cleaner!
Nighty Clean-Up: Every night, I try to do a little clean up in the house (it usually only takes 15 minutes), and I put away any toys that have been left out, sort the mail, and bring up laundry baskets that need to be brought up/ put away.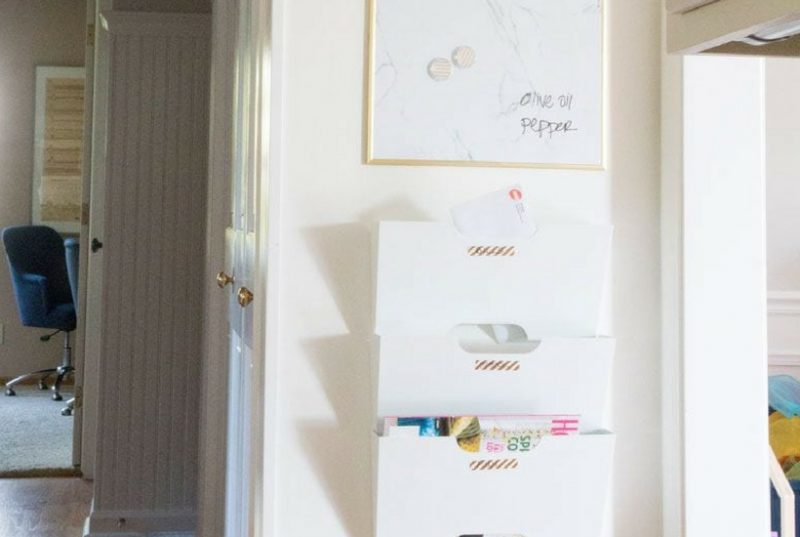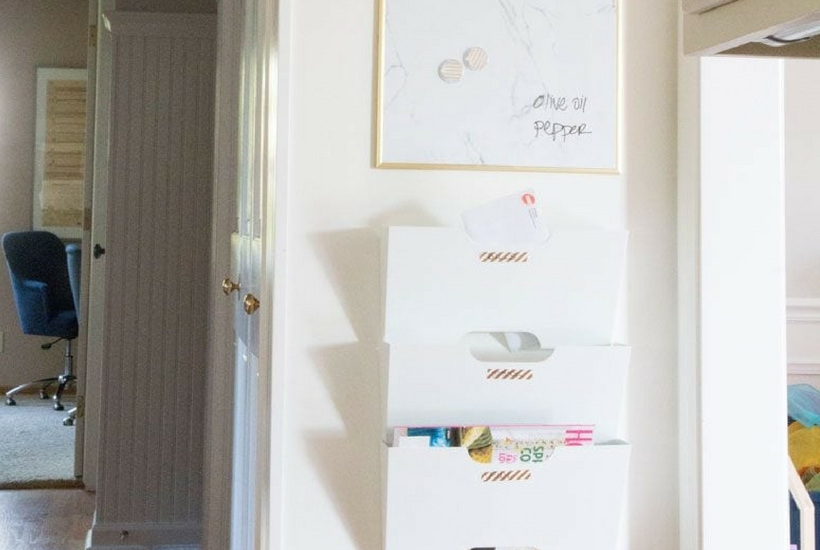 Here are some of my favorite time-saving cleaning tools which help me keep the house clean (and do it fast!)
*affiliate links have been used at no cost to you see my disclosure policy here