This is a sponsored post in partnership with OurPact. All thoughts and opinions are mine alone.
How to Manage Kids' Screen time (And Stop Mom Nagging):
Like most families, we've *had a complicated relationship with technology. *(I use the past tense because since we started using the OurPact app, it has completely turned around!) I've always loved the surplus of opportunities that are at my kids' fingertips with technology–they can read any book they want, listen to music, go on a safari to the savannas of Africa, and even learn to code! But, I've also noticed that in the past, my kids could get caught up in games, take too much screen time, and inevitably fall apart.
So today, I want to share with you the system that we have implemented in our house and the app has made all the difference! Plus, I'll share my favorite educational apps and tips to foster a healthy relationship with technology!
HOW TO MANAGE KIDS' SCREEN TIME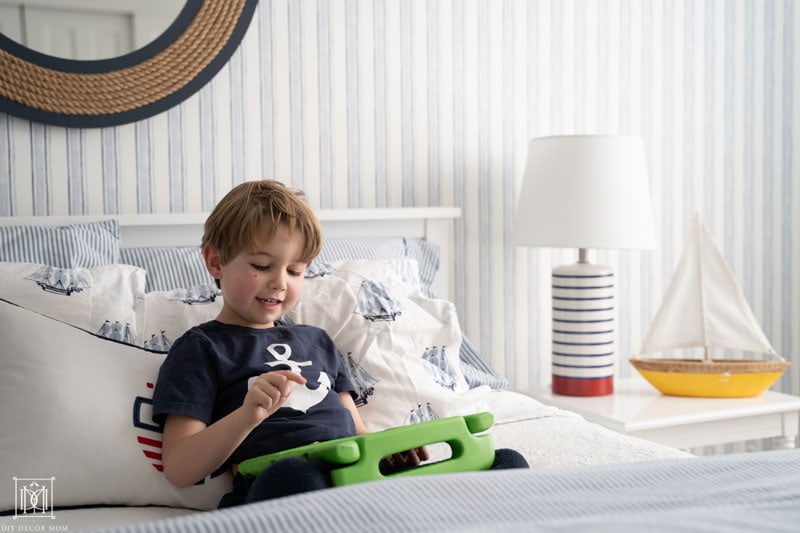 We all know the pattern: a child gets a tablet, loves the games, plays too much, and cries when mom takes it away…
Well, we've found a way to stop that awful pattern! Since we started using OurPact, our kids have grown accustomed to using their screen time allowance and now voluntarily put down the tablet when time's up! I can schedule their screen time, limit app usage (so I know they stay on task,) and have the app keep track of everything!
Instead of me nagging the kids to not play games, or that their screen time is up–the app does it for me! Simply put, OurPact has lifted a weight from my shoulders and simultaneously strengthened my children's self-regulation skills!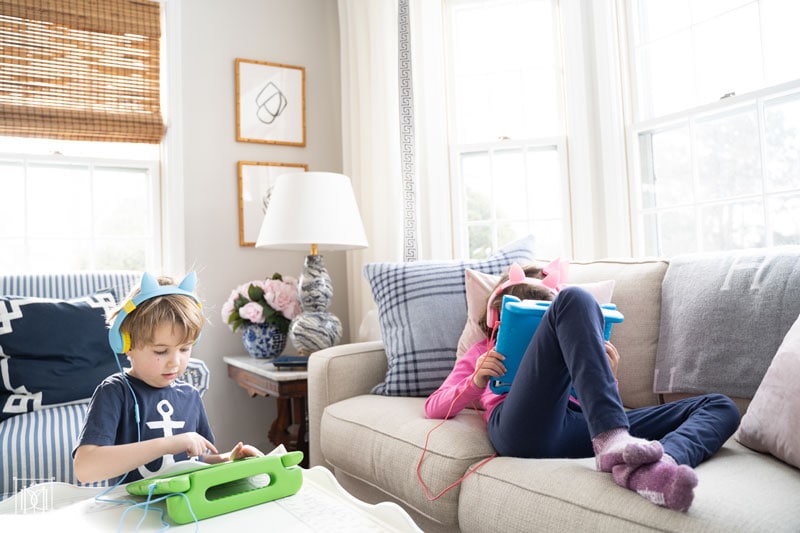 HOW I MANAGE OUR KIDS' SCREEN TIME
Our Family's Technology Rules:
First, I want to quickly share our family philosophy regarding screen time with a disclaimer: This is just what works for our family–do whatever works for your own!
We are a limited screen-time family. I believe everything is good in moderation including technology! Our children get approximately 30 minutes to 1 hour of television a day (usually in the evening as we all sit down for a show after dinner.) On days when they get more TV time, they'll get less tablet time and vice versa. They get 30 minutes to 1 hour of tablet time during which they can complete their homework (Bowe does her reading online) and Jack gets to work on his letters, and/or play a game. They aren't permitted to watch shows on their tablets (I control this through OurPact by blocking those apps.) In total, it comes out to 1.5 hours (and 1/3 of that is educational.)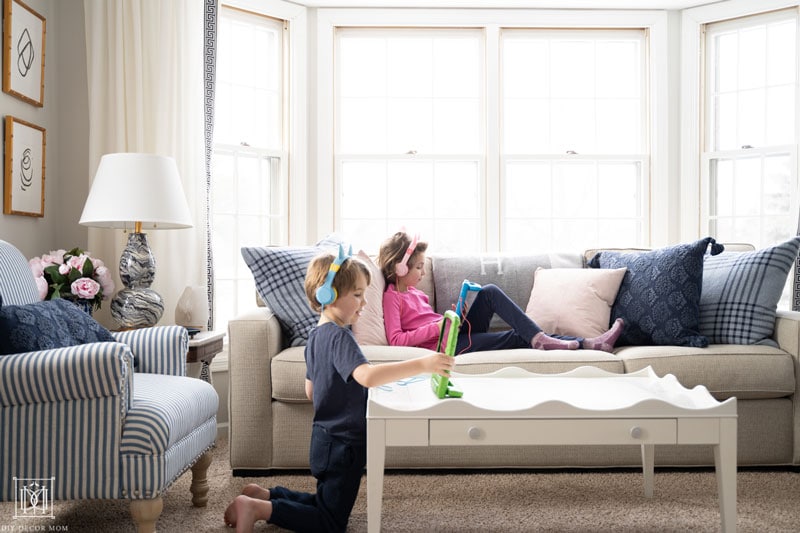 Additionally, we use the kids' tablets to stream kid podcasts and/ or audiobooks. I prop up their tablets or my phone on a table or a bookshelf in the playroom, turn up the volume, and let the kids will listen to an audiobook or podcast while they do quietly. It's an easy way for us to read more books, and I can hold Baby Caroline and Brooke while we all listen to the story. We usually do this for an additional 20 minutes a day; but, I don't consider it part of their screen time allowance because it is a family reading activity.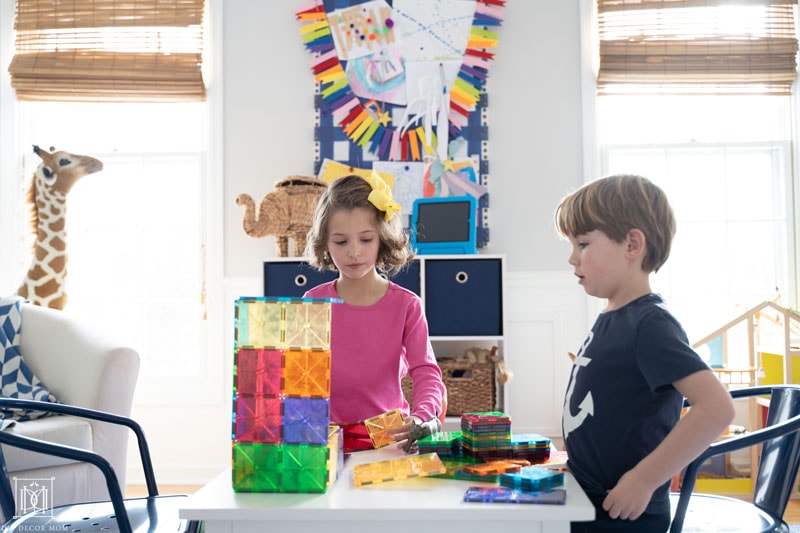 MOM TIP: Increase your family's reading time by streaming audiobooks! You can rent them from your library or buy them! Let the kids play with quiet activities (building blocks, toy figurines, playdough, or coloring are great options) so they are happy!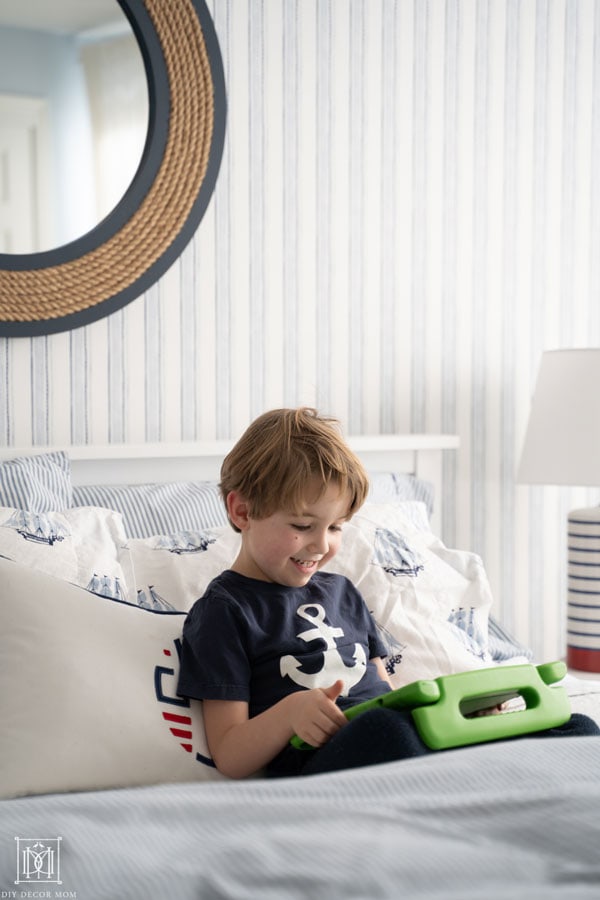 OurPact App Rules:
You can choose whether each app is:
Always blocked

Time scheduled

Always allowed
Personally, I block TV shows and movies, social media (my kids don't have any,) access to web browsers, and cameras, and all the fun games on the kids' iPads until they have completed their educational activities.
Once they are finished with their homework on the tablet, then they have 10-30 minutes to play their games (which I can remotely grant access to with OurPact.)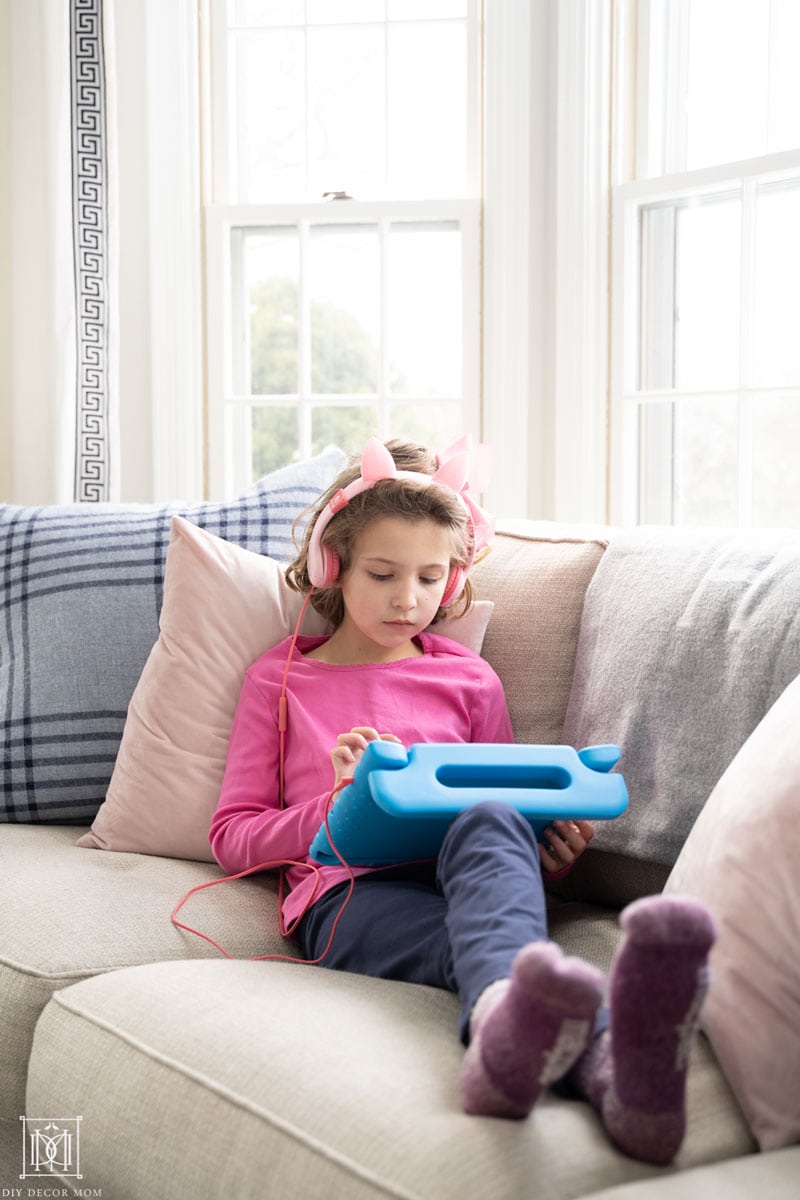 MOM TIP: You all know how much we go on road trips, and the kids are allowed a lot of screen time while we are in the car. For those car rides, I go into OurPact and change the settings (increasing their allowance, and unblocking the entertainment apps!)
Screen Time Allowance:
Our kids have learned to budget their own time independently. The easy signage in the OurPact Jr. App with the "pause," "in use", and "expired" limits help Jack learn this (he typically has a harder time transitioning between activities.)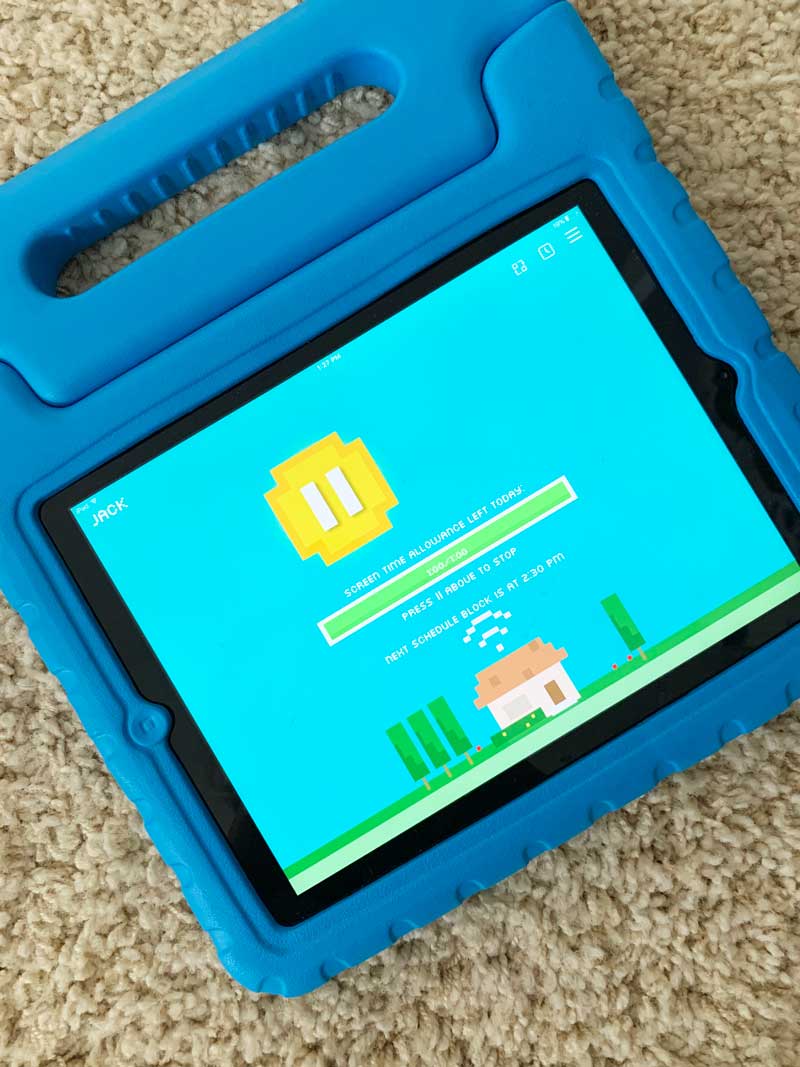 A big part of what I love about OurPact is that it takes the power struggle out of "your time's up!" With OurPact managing the screen time allowance, I no longer am "the enforcer." The kids learn to manage their screen time and choose which activities they want to do. After they complete their reading, they have 30 minutes on which they can choose any activity they want. And when the blocked screen comes on, they know their time is up!

What Devices Can You Use OurPact to Control?
OurPact works with both Android and iOS, so iPads, iPhones, and Android phones all work!
How do you Install OurPact?
You can download OurPact for free on their website; but, I prefer the premium version (which can manage up to 20 devices and has access to all the features.) The premium plan retails for $6.99 a month which is a bargain in my opinion! You can see the breakdown of the different tiers of plans here. I use the OurPact App on my iPhone, and then we have OurPact Jr. installed on both kids' iPads.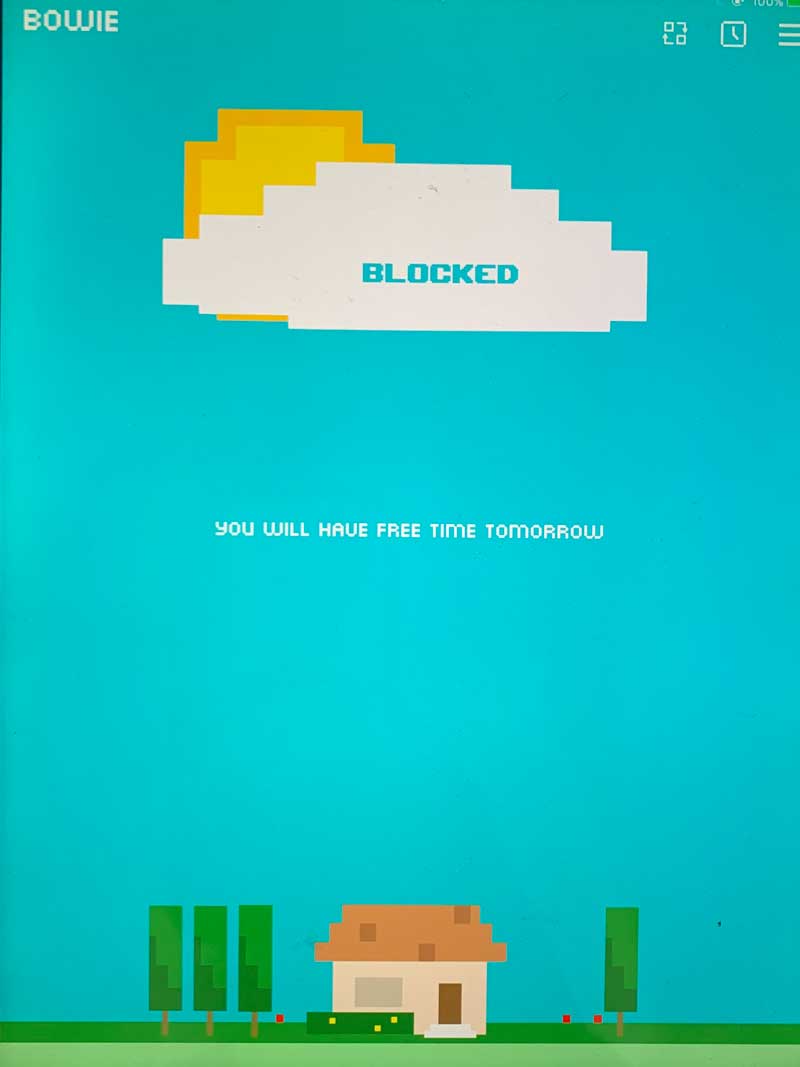 Additional Features of OurPact:
We don't use these features currently because my kids are so young and don't have phones; but, I am sure we will when the day comes! See all the features here.
Family locator:

The family locator allows you to coordinate pickups, and keep tabs on your child's location. (And it is great for finding a lost device!)

Places

: You can create geo-fences around specific locations and receive instant alerts when your kids arrive or depart. This would work well for coming home, leaving the house, or even arriving at a relative or friend's house!

Block texting

: You can block or limit texting so it doesn't distract your teens!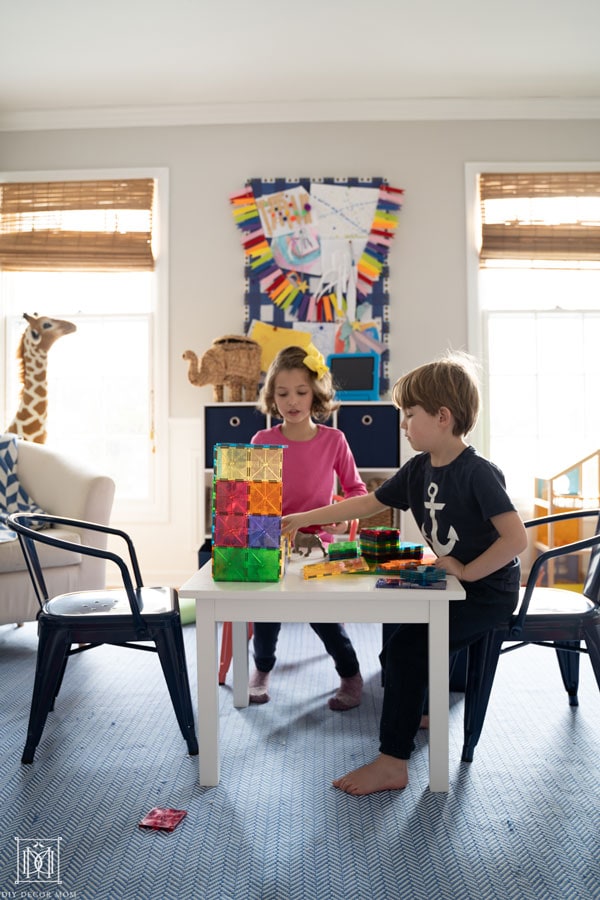 With OurPact shouldering the responsibility of policing the kids, the burden on me has been lifted! No longer do I need to constantly nag the children! Instead, I get to sit down with the kids and see what they choose. They have the freedom to choose what they want during their allotted time! And I feel like we finally have a healthy and balanced relationship with technology! Technology is no longer tinged by tantrums!
Related: See our Kids' Daily Schedule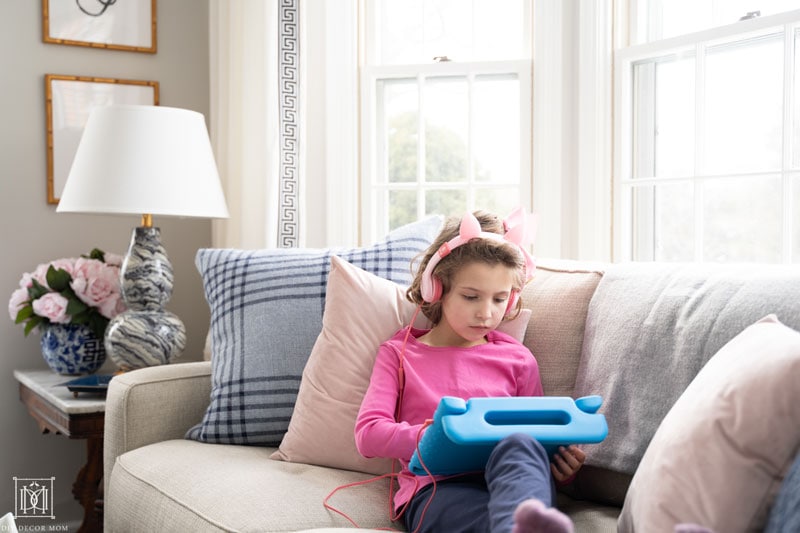 Here are some of our favorite activities and apps to use:
Digital books via Overdrive/ Libby/ Kindle:

I let Bowe select books she would like to read from the library digitally as well as on Kindle Unlimited.

Audiobooks via ScribD/ Audible:

Our library uses OverDrive and Libby so we can listen to audiobooks (we also have headphones for the kids). We also subscribe to Audible and ScribD which has lots of children's books. We use these apps to stream longer children's books we listen to as a family.

Osmo

– we have the math and spelling games installed which they can select.

ABCMouse (reading and math:)

learning and math program with games.

Starfall

: another online learning program that has educational games.

KidsA-Z

: This is the program Bowie does with her teacher at school.
Like I said above, I only wished I had found out about OurPact sooner. Find out which plan is right for your family here!