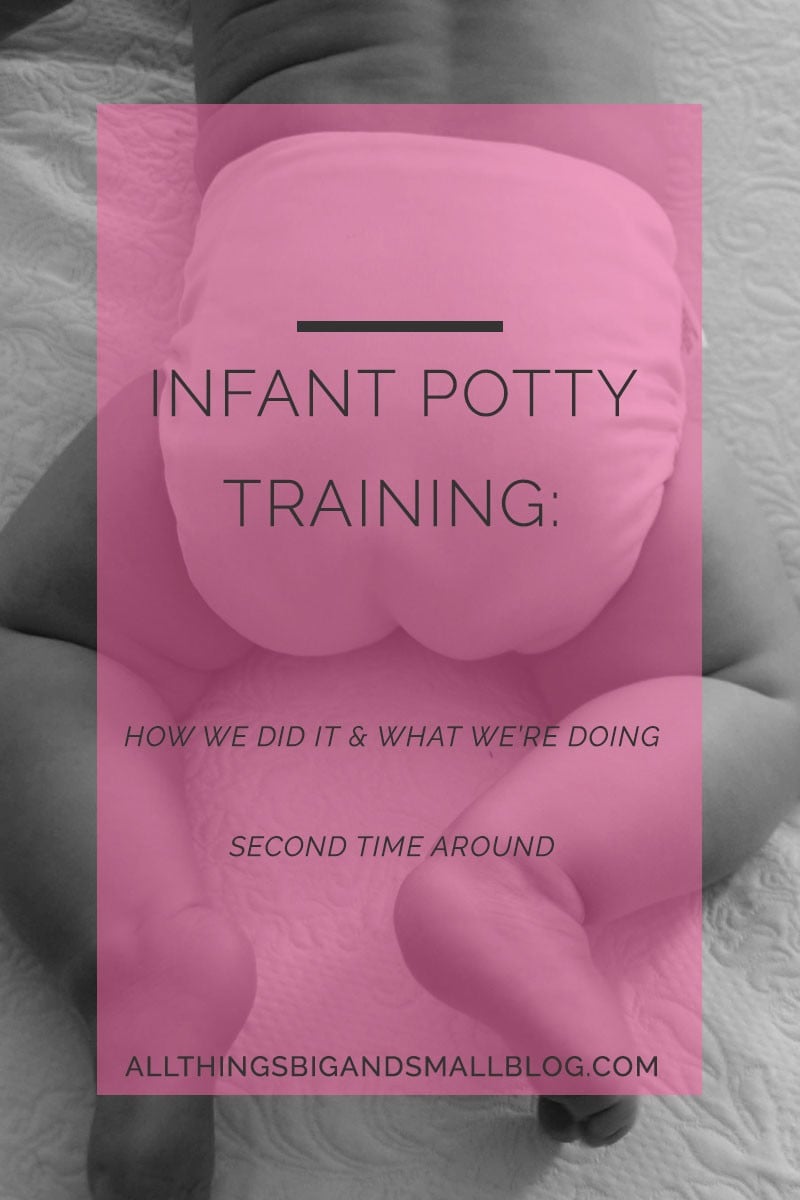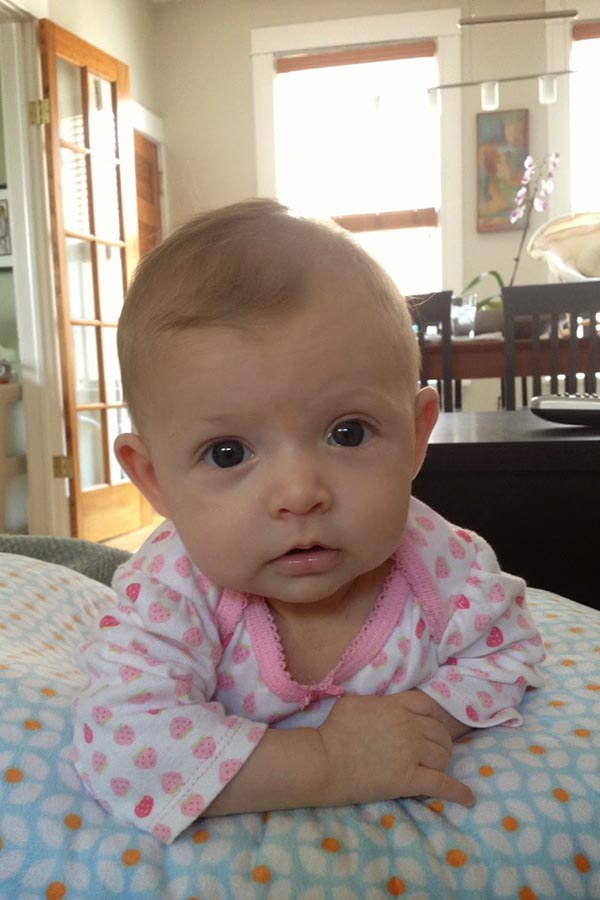 As I may have mentioned briefly before, we chose to start potty training B at 3 months. Yes, three months. My family and friends thought we were certifiably insane. But to the amazement of everybody, it worked. Starting at three and a half months (within two weeks of putting her on the potty) B was reliably going on the potty. Our success fluctuated as she went through stages, up until she was one she probably did 80% of her poops in the potty and would pee almost every time we placed her on it. Around 14 months, when we officially sleep trained her and weaned her from breastfeeding, she elected to play in her crib a bit more and she would sometimes do a poop in her diaper then after she woke up from a nap. We purposely didn't grab her the minute she woke up because we wanted her to be comfortable in her crib and at that junction, it was more important to sleep train than to potty train. Am I right mamas? For us, the whole point of early potty training was to take the stigma out of potty training and to minimize the poops in cloth diapers. If she never knew any differently other than going on the potty, we figured "official" potty training would be easier. And we found it was! B regularly does her business within seconds of sitting on the potty and won't get off until she is finished.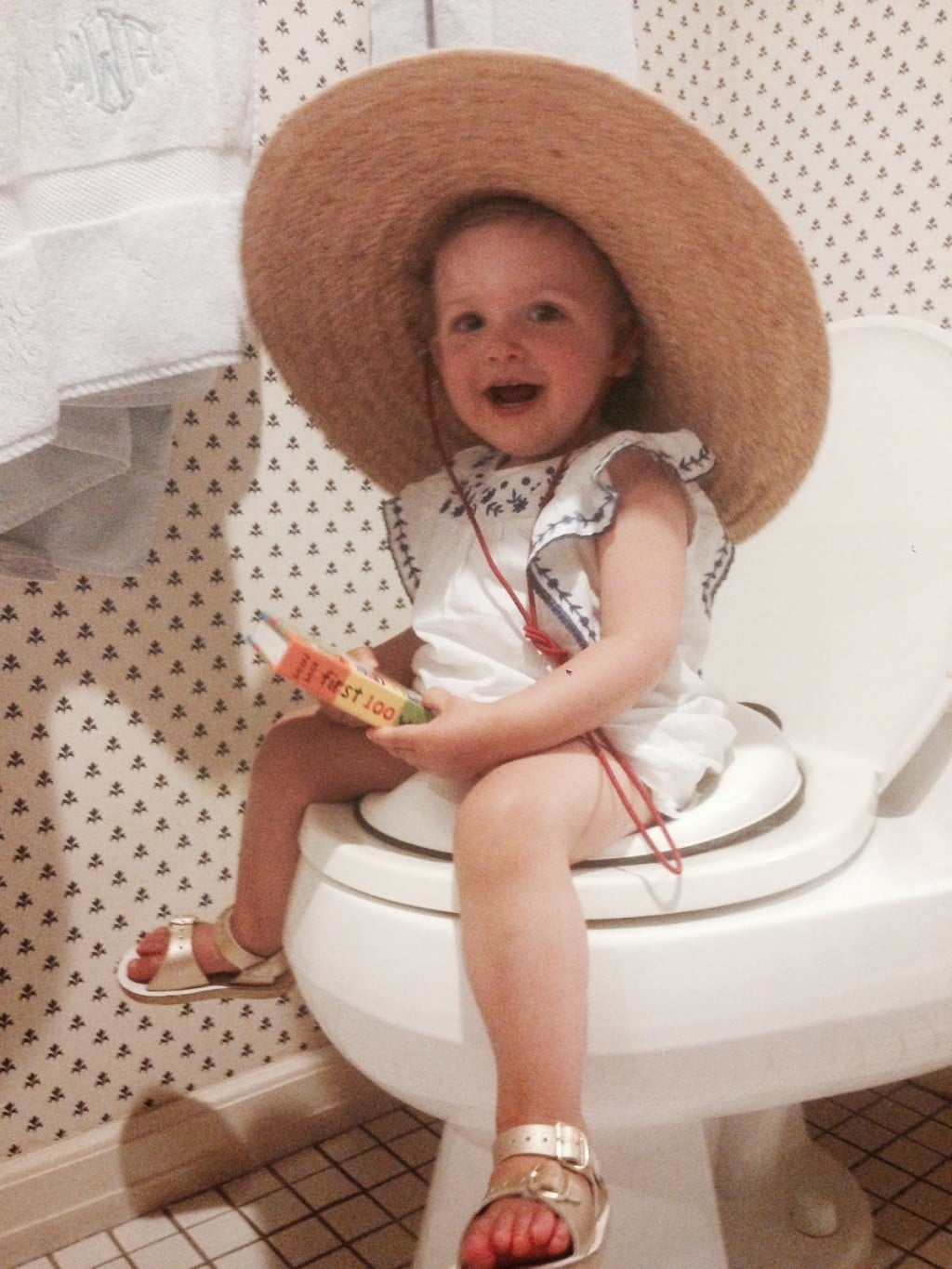 Going potty at 17 months (we still wore diapers at this point; but tried to give her opportunities to go)
Now we did our own version of infant potty training. B still wore diapers up until last week during the day (now she is potty trained and only wears diapers at naps and night time). Again, I want her to stay in bed as long as possible! We won't put her in underpants during sleep until she is transitioned to a big girl bed (which won't be for some time!) When she did go in her diaper (before potty training last week) we never EVER shamed her. We would just put her on the potty and see if she needed to go some more. It was very important to me that she feel like she could go in her diaper. I did not want her holding it and feeling shame. So we never once said anything negative to her for going in her pants (and were sometimes relieved that she would go because we didn't want her purposely holding it at such a young age.)
How did we do it?
So although it is called "infant potty training" or "elimination communication" it really is more about training the parents. Especially as a baby, the child cannot be responsible for getting herself to the potty. We noticed that as a baby, B would be really upset when she went in her diaper (especially poop.) At one point, I even called the pediatrician to make sure that she wasn't waking herself up at night by peeing (to which the Dr. replied she was waking up and then peeing like most babies.) I learned to read her signs that she was pooping, or needed to poop (her face would kind of squish up), and then we would run her to the bathroom and put her on her potty. In addition to watching for her signs, every time she awoke from sleep or a nap, I would put her over the potty. I would also do it right before naps to give her a chance, and after she ate. Quickly, I found out her patterns. Sorry if this is TMI but generally babies will go right when they wake up, after they eat, and later on before naps if they know that they are going to bed. By giving her these options to go to the bathroom, she almost always went and we had fewer dirty diapers. When she started going pee I would make the sound "PSSSHHH" and when she pooped I would say "poop poop." Some people use baby sign language, and we tried but we never really used it a lot for going potty.
Because we were cloth diapering, we considered any clean diaper a huge success. And although we waited until 2 years to officially potty train, every poop saved out of the diaper was a success in our book. We definitely plan to do it with our second kiddo too!
How did you learn about it?
I read a few books about infant potty training but we generally made up our own philosophy and plan. We would take a travel potty seat when we travelled because she would go on it and be much more comfortable than me holding her over the potty. I found this blog, who I had followed for awhile very helpful. I didn't find the books really helpful (I felt like they were much longer than they needed to be and had more background information which was interesting but not necessary.)
However, knowing the history of early potty training in other cultures (pretty much every other culture than Western) was fascinating and gave me the courage to do it with B. You figure that people haven't had convenient disposable diapers everywhere or for all of time, so it would behoove parents to train their kids earlier. People practice early potty training in Asia and India to this day. And it wasn't until the 1950s when disposables were introduced that the potty training age started to increase and increase to what it is today. If you are interested in reading the books, I read Diaper Free Baby and Infant Potty Training.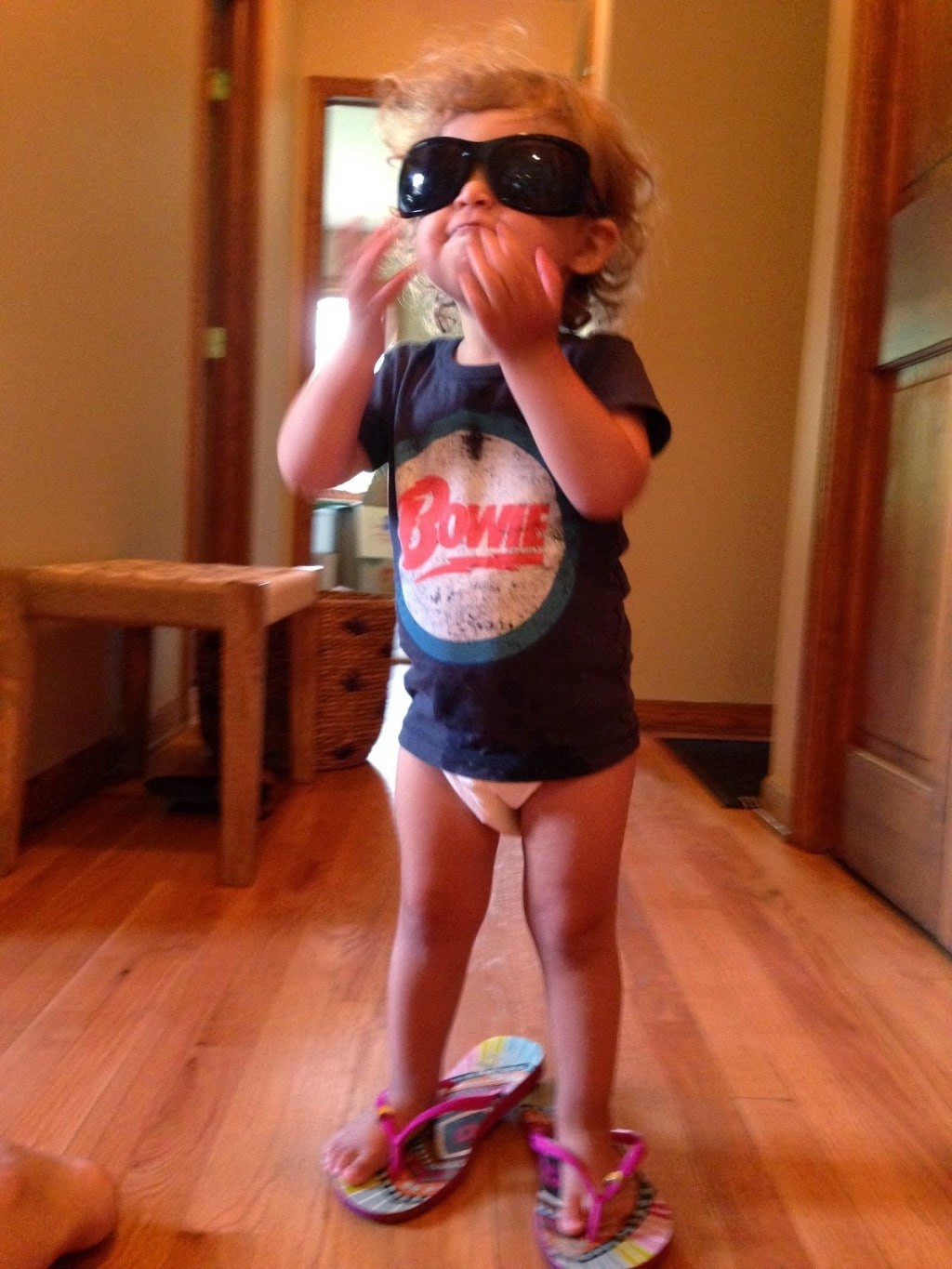 Tips:
Try to start just by giving the baby a chance to go on the potty after each nap. Start slow and have low expectations. Consider any successes on the potty great! It doesn't matter the number of if they are exclusively going on the potty. For us, her awareness of what you do on the potty and her ease in potty training made it all worth it! Also, a cloth diaper sprayer is great for cleaning out the little potty!
Again, this is by no means meant to be a look at us post. I just wanted to share what has really helped us and to dispel the myth that it is hard. Believe me, it is much easier to take a baby to the potty than it is to constantly clean a poopy cloth diaper! What worked for us may not work for us again with Baby T2, and may not work for you. But I definitely encourage you to give it a shot!
Up next…our favorite gear from "official potty training"
*Update: we are just starting to have our son, five months use the potty more. After some initial dislike he doesn't seem to mind as much now that it is more comfortable. I will keep you all posted on what is working/ not working this time around and our progress!