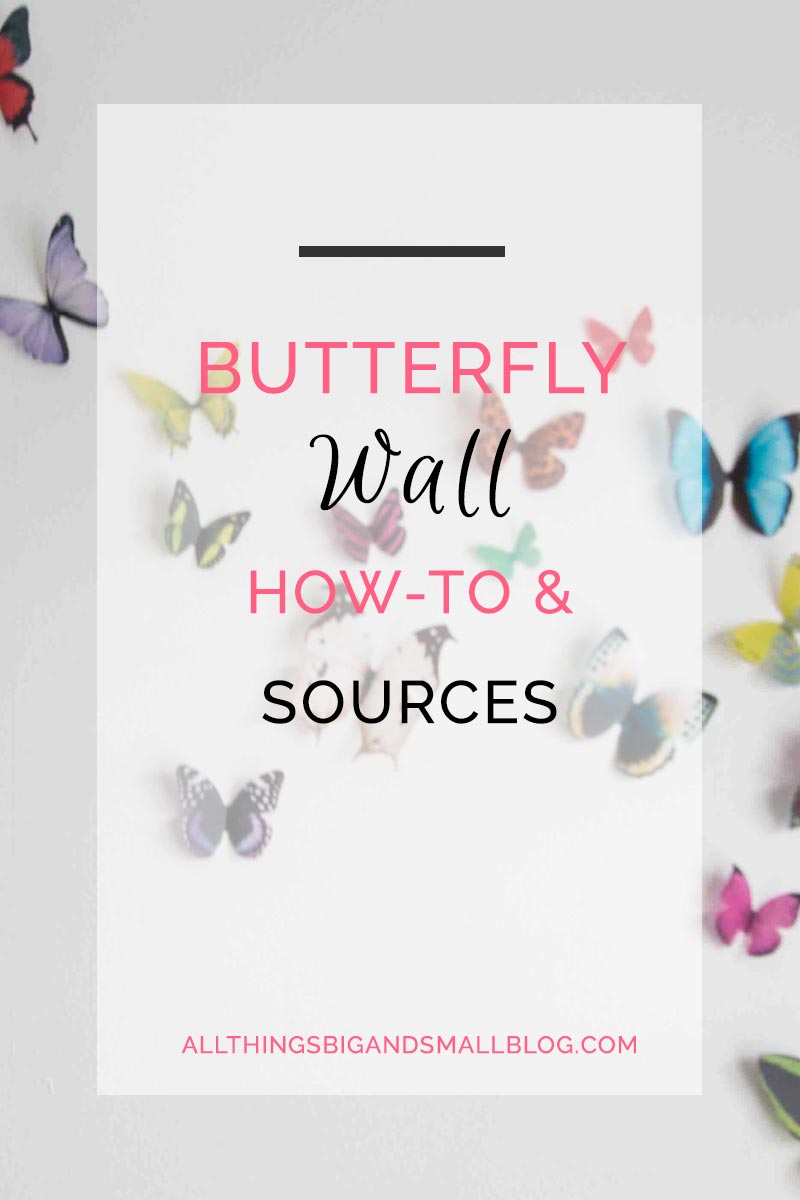 Something was missing from Jack's bedroom. I had known it for a long time; but, I couldn't for the life of me figure out what to put over his upholstered headboard. The area was too small for frames yet too big for shelves. And I didn't want to spend much money. So when I saw these 3-D butterflies I knew I wanted them for Jack's room. You see, Jack's room is meant to be a neutral nursery. I've written about it here and here before. But, we plan to have another kid and this will be their nursery, and Jack will move to either the guest room or share a room with B. So we want to make sure we keep it as gender neutral as possible.
IF YOU LIKE IT PIN IT! thank you!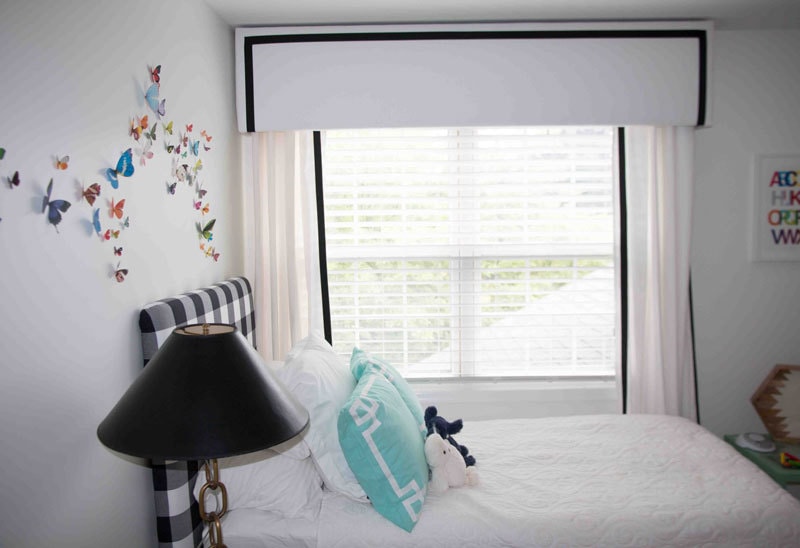 Here's what Jack room looked like before: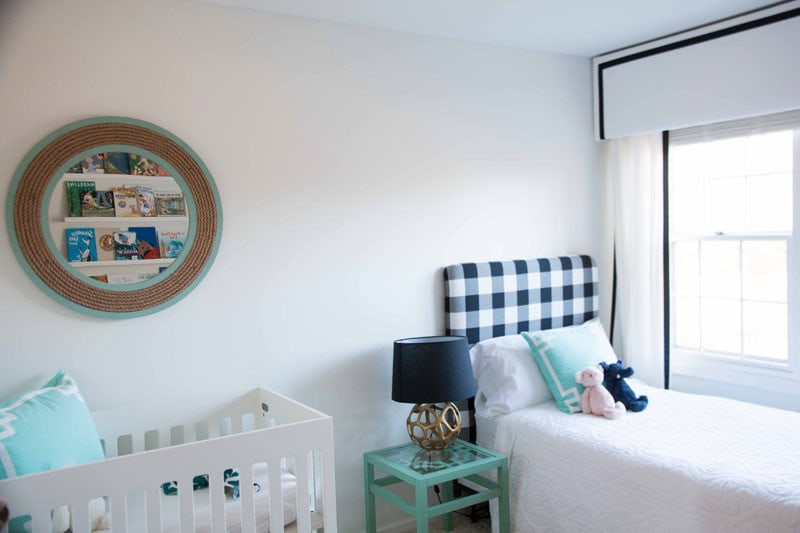 See how it looks bare above his bed? The rest of the nursery looked good; but, something was missing!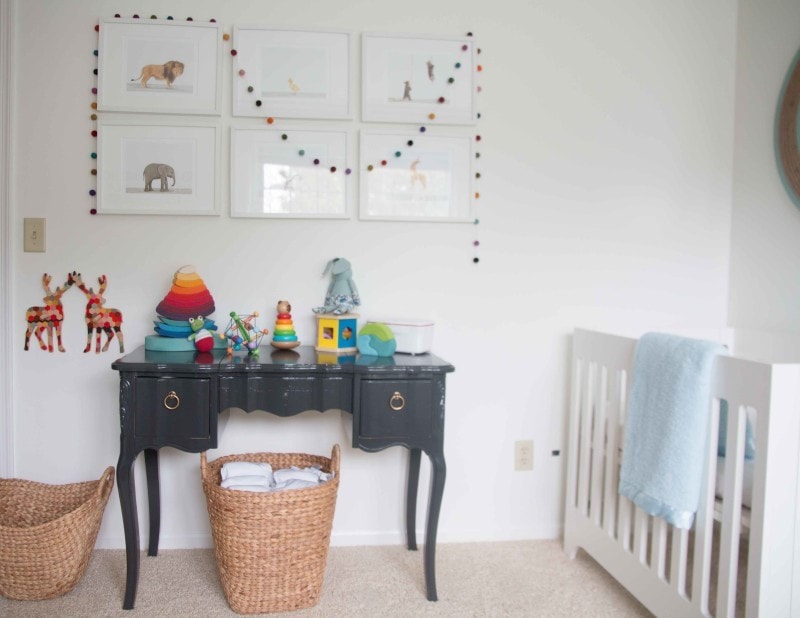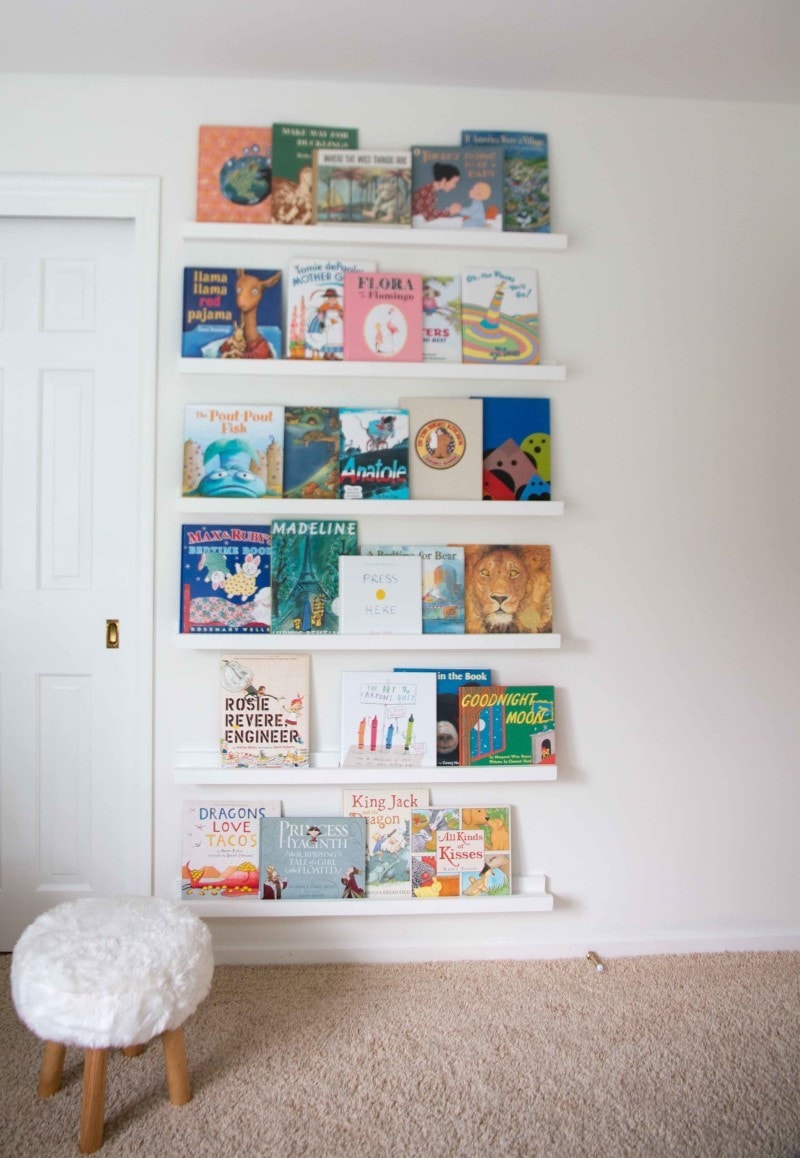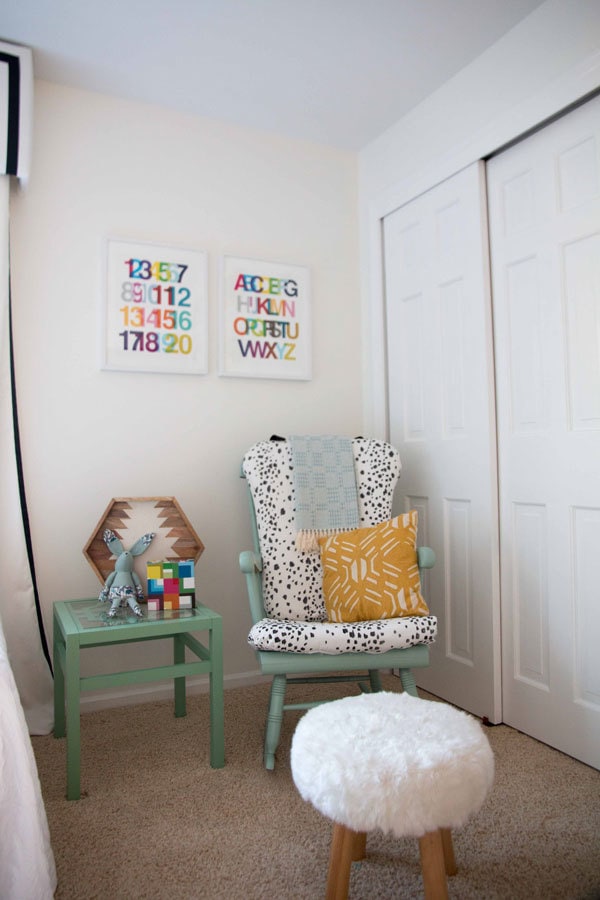 So I ordered a pack of 50 3-D hand painted butterflies and popped them up on the wall! *They did take about three weeks to ship, so factor that in! Doesn't it look so much better?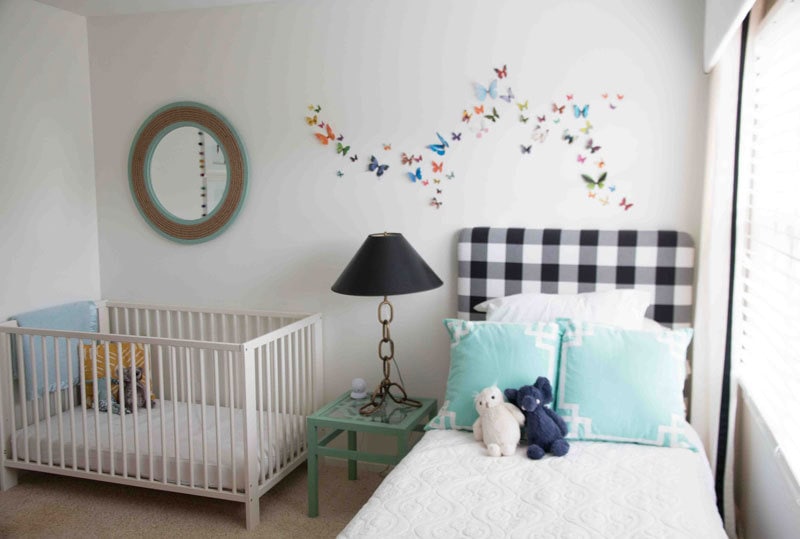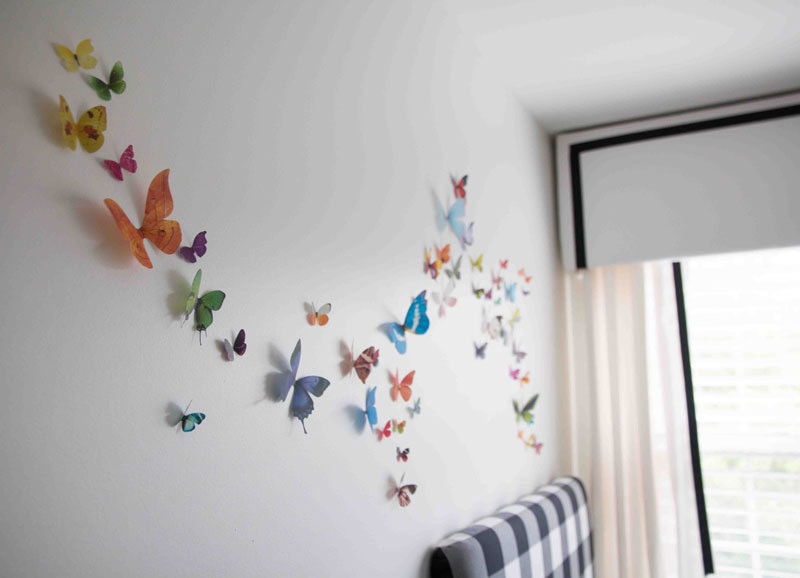 To map out the design, I used these. I wanted something that looked organic but would give movement to the space. Creating a general arch with a few detours achieved that. I would advise using a darker post-it than I did because they were a little hard to see on the wall.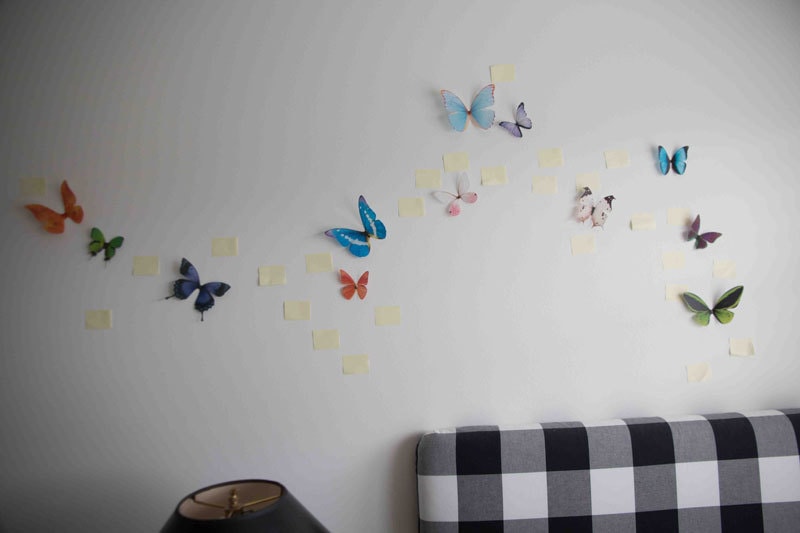 Since the butterflies are all different sizes, I adjusted the spacing as I went along, placing the butterflies in different orientations but the same general direction. I placed the big ones first and then added in the smaller ones.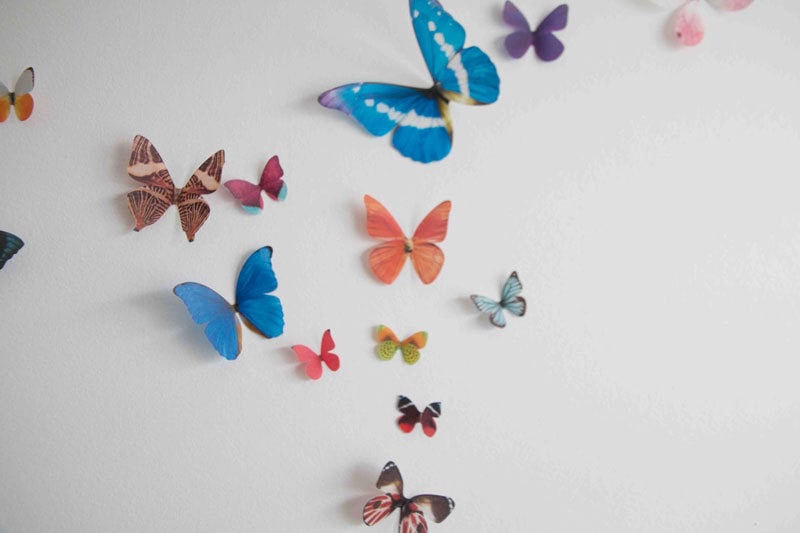 They all have a small back with adhesive and they are really light so they don't need much to hold them up. I will let you know how they hold up!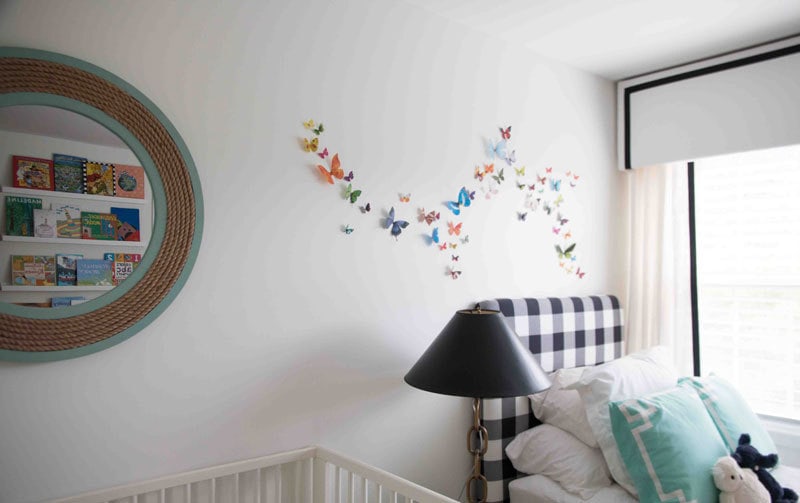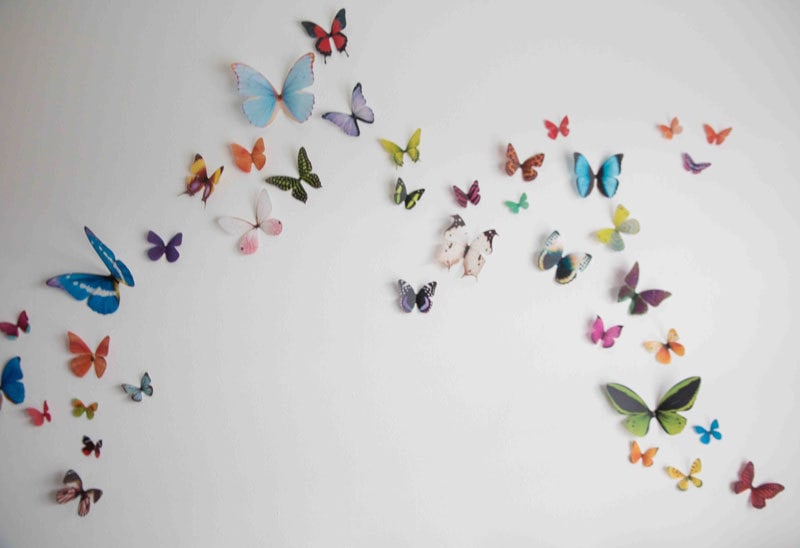 Have you ever considered putting up a 3-D butterfly wall, even in a boy's nursery?
If you liked this post, make sure to check out all of the resources for our gender neutral nursery and all the DIY projects in there–curtains, headboard, changing table, bookcases! And if you want to know all of the products I would register for again (and one's I would exchange) check out my updated Ultimate Registry Checklist (click the picture below!)