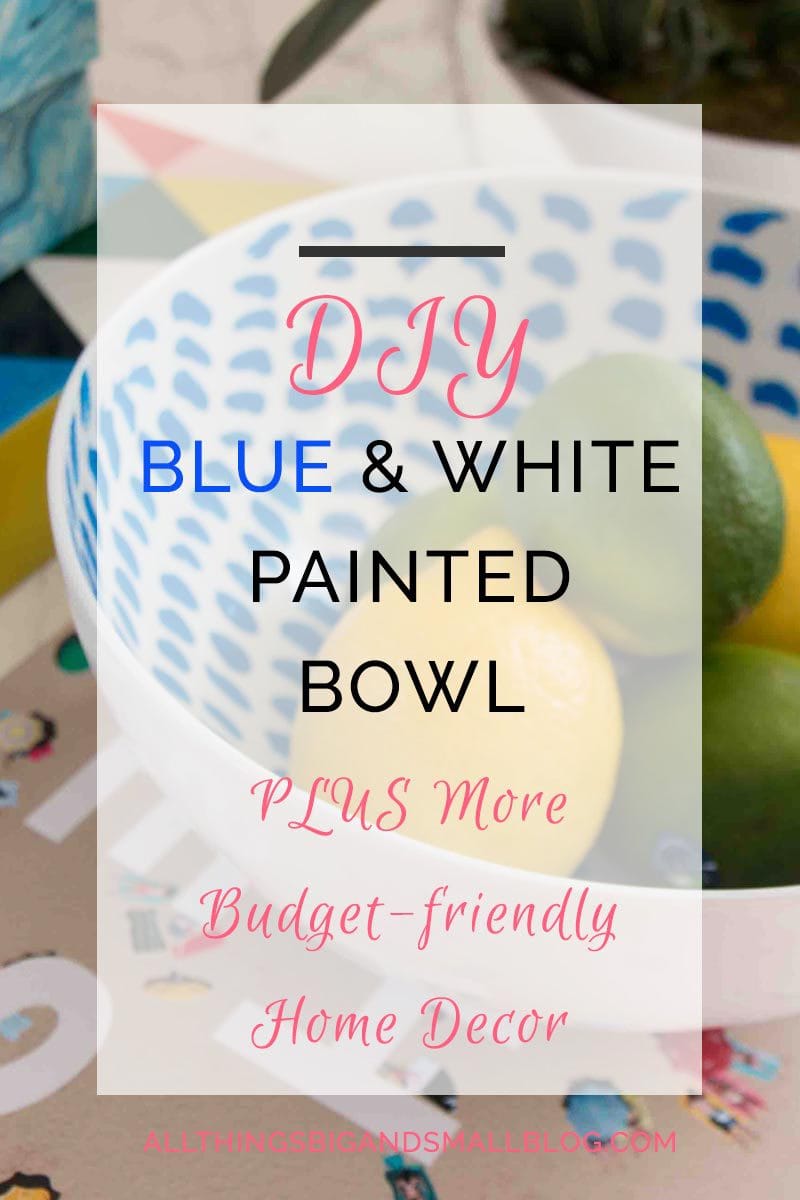 I love all the blue and white bowls but, unfortunately most of them cost an arm and a leg. And in our house with two great danes, two kids, and Jack's burgeoning climbing skills (scaling the end tables now!) I know that I can't have anything too precious out, which is why I love this blue and white bowl that I made for $6. And you all know how much I love projects that I can complete during Jack's nap time, and this project is no different! 10 minutes and it was done!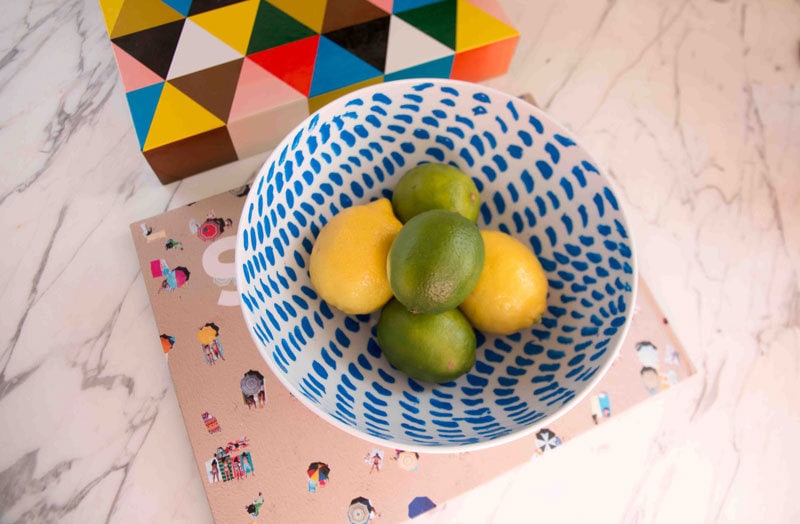 Related: 4 DIY Home Accessories Under $20
Alright, without further ado here is how to make this blue and white bowl in under 10 minutes!
DIY BLUE AND WHITE BOWL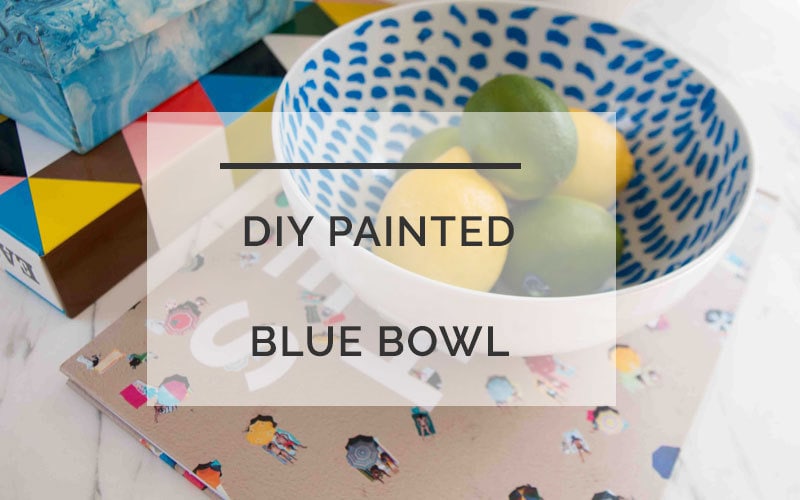 MATERIALS:
Ikea Bowl or check the Dollar Store it cost $3.99 at Ikea
Martha Stewart Paint in Indigo
DIRECTIONS:
1.) Gather your materials and find an easy place for you to work. I worked at our kitchen table alongside my daughter who painted her coloring books next to me!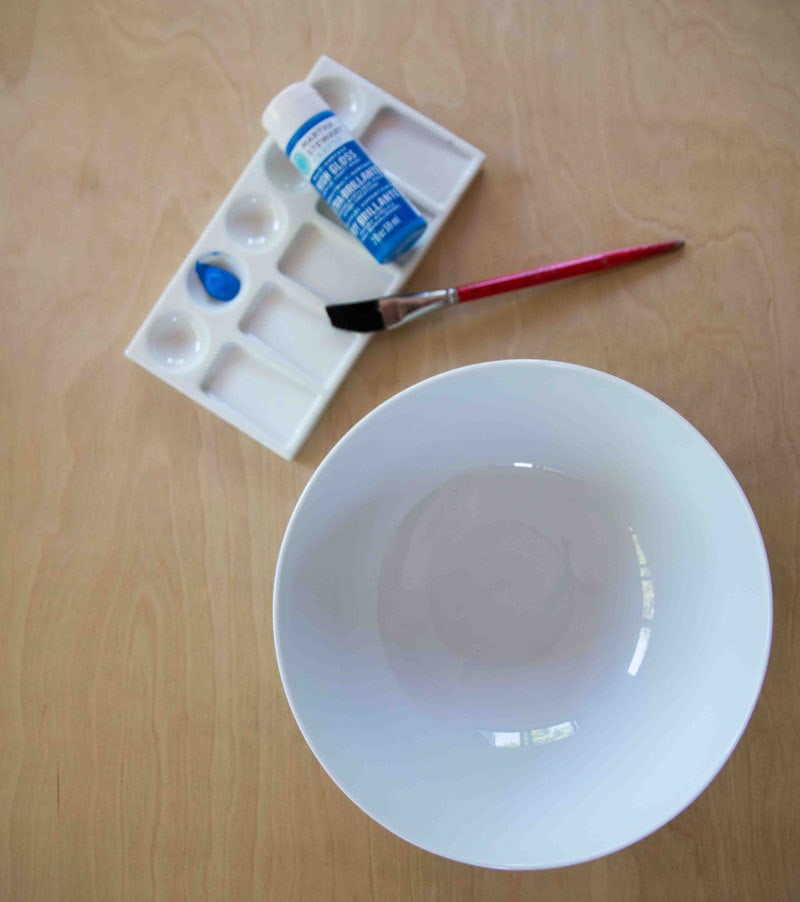 2.) Start by creating a line across the center of the bowl. By working from the center out, you will avoid smearing your brush strokes. Work outwards from the center in one direction, and then do the opposite way.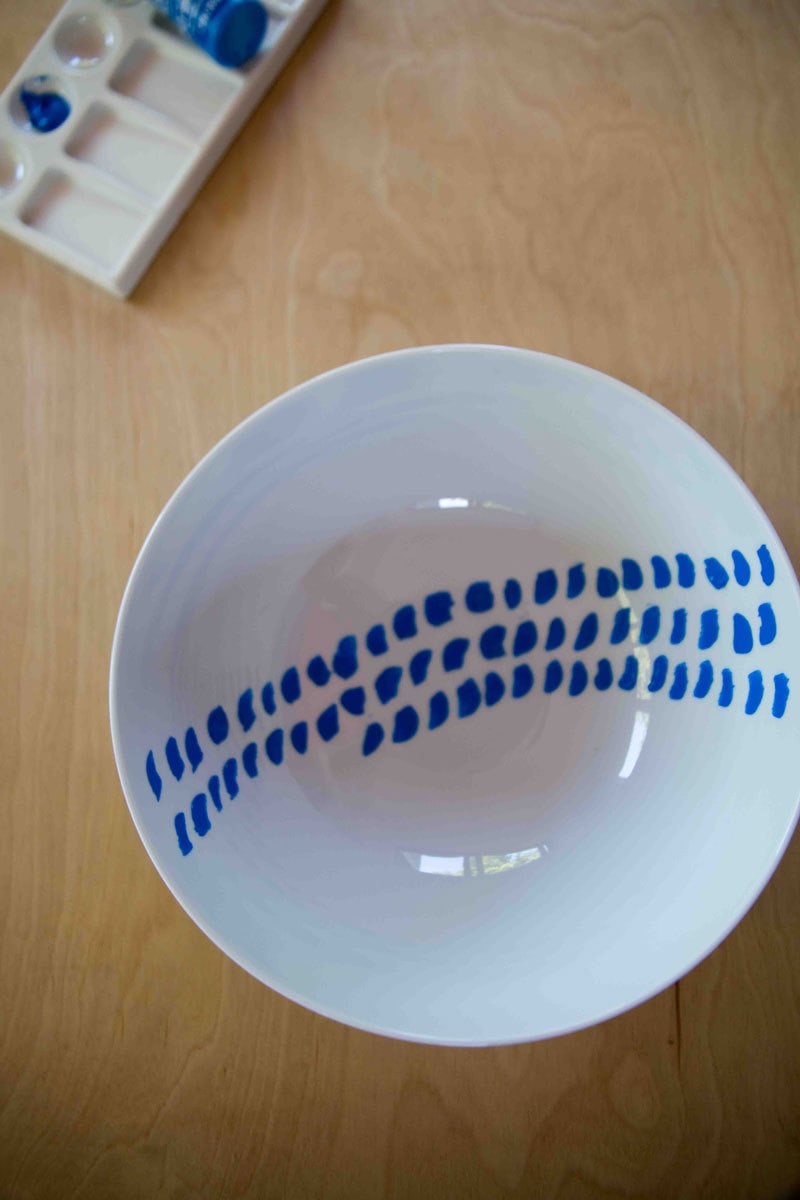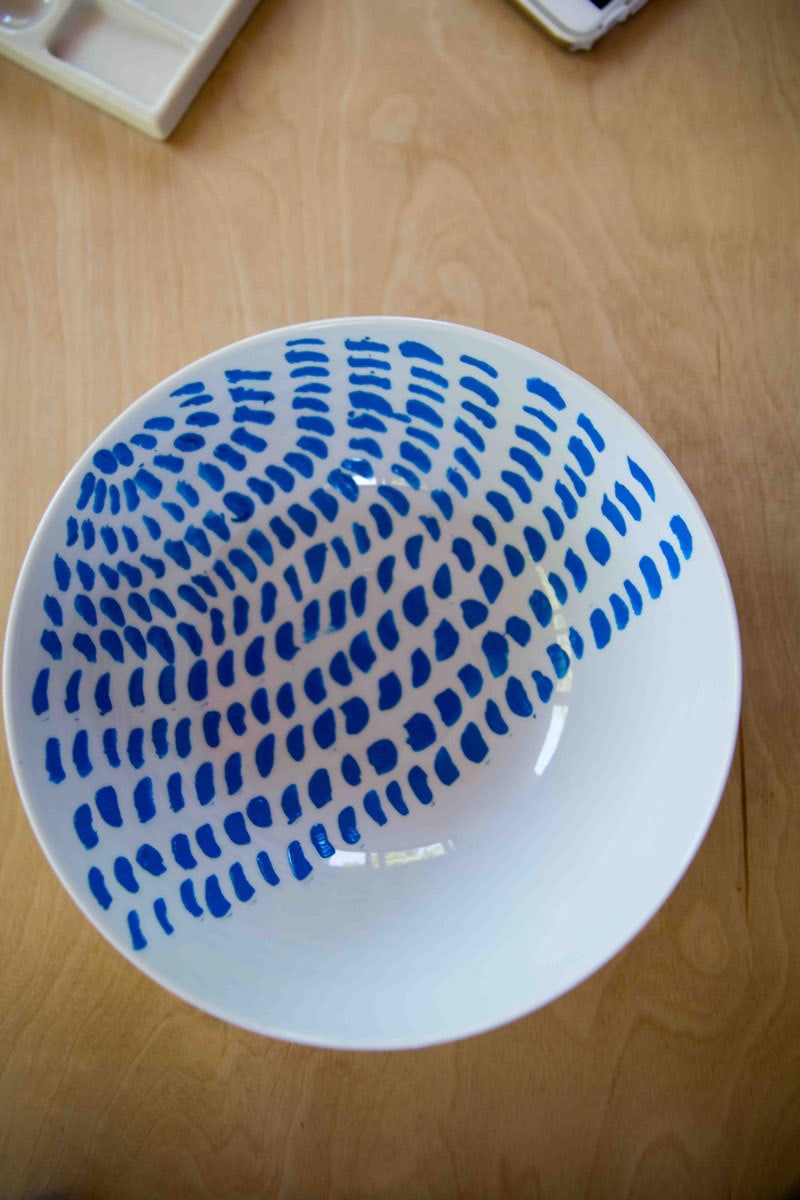 3.) Repeat on the other side.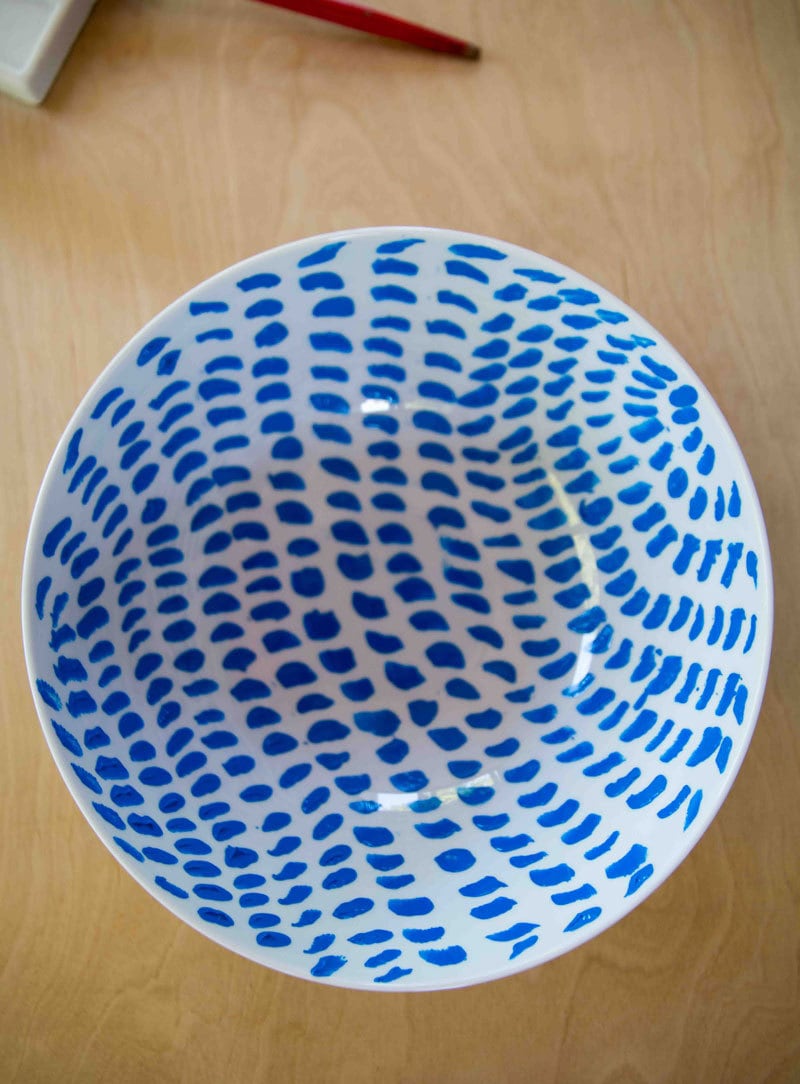 4.) If you desire do the outside of the bowl, or add a solid line along the rim. I decided to skip that to keep it looking crisp and clean! Plus, I love the contrast between the crazy inside and the plain white outside!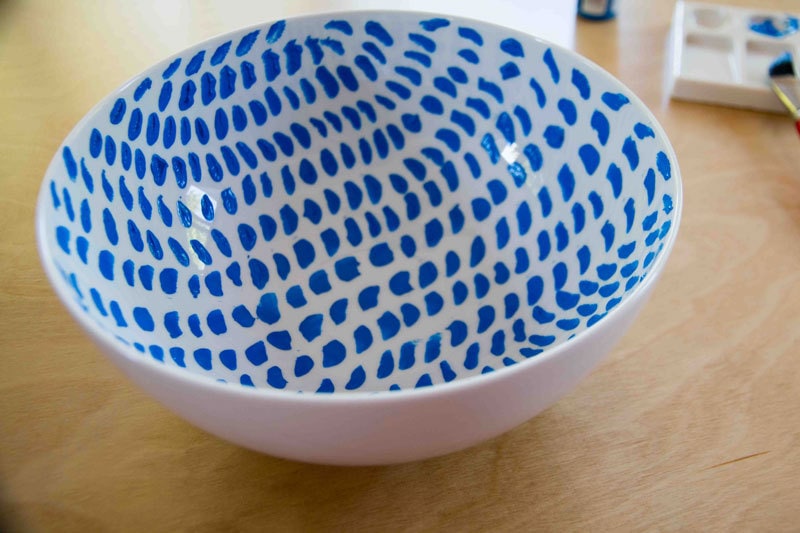 You are done! I told you it was easy!
DOWNLOAD The Best Decorating Resources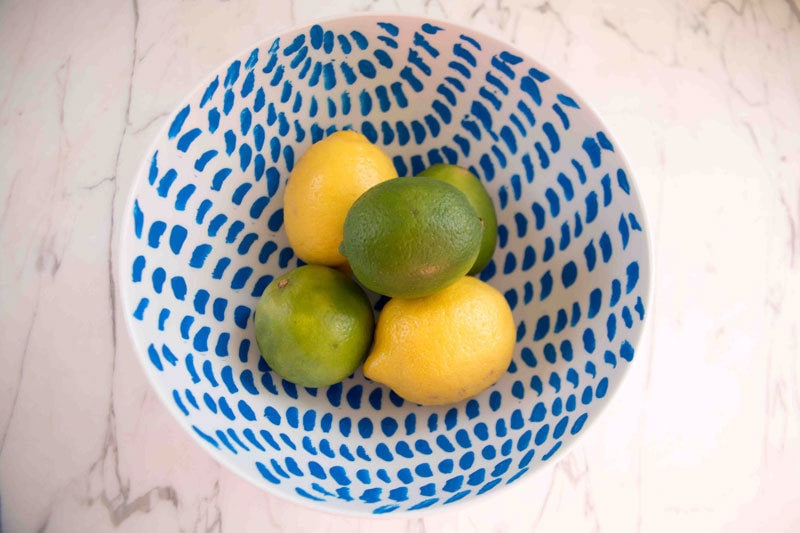 Beaches/ Eames/ DIY Marble Box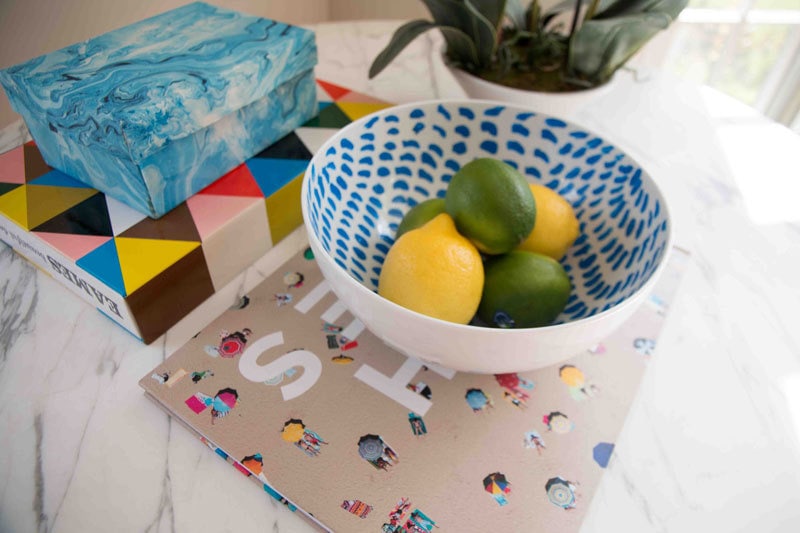 Not bad for 10 minutes and six dollars! Layer some fresh citrus in there and you have a beautiful centerpiece! Plus, nobody will cry when your toddler grabs it (or is it just me who has a full blown hellion toddler!)
Related: Best Decorating Resources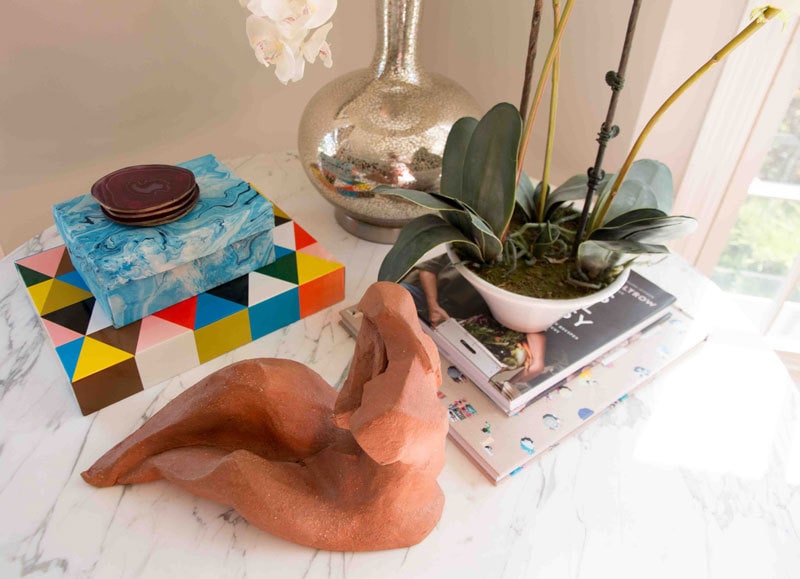 IF YOU LIKE THIS, PLEASE PIN IT!