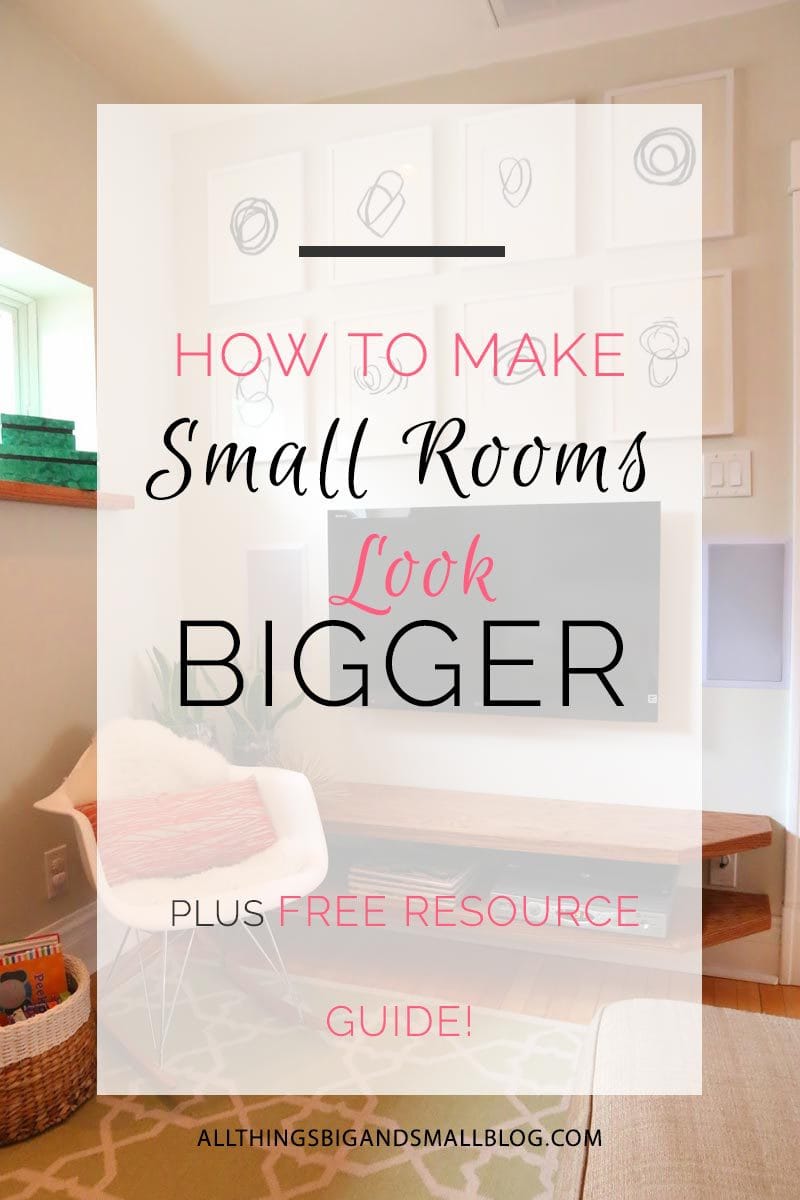 Living in a tiny apartment for four years with two great danes) taught me quite a few tricks for making your a room look bigger. I know that many of you are apartment-dwellers, and making a room seem larger than it is is a skill all of us need! And if you want to see all of my Small Space Resources, download the E-Guide below. After living in a tiny 750 sq. ft. apartment with a child, a husband,
and TWO GREAT DANES we became experts at it!
How to Make a Room Look Bigger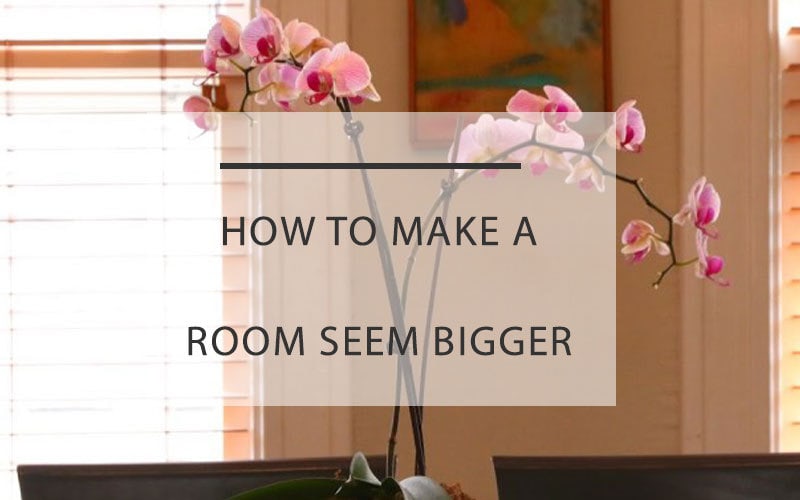 1.// Raise the Roof!
Draw the eye up by extending bookshelves and curtains to the ceiling. This applies to any room, but especially small rooms. Giving the illusion of height will make it seem like everything is bigger! Plus, you will get more storage in there and we all know storage is key to small space living!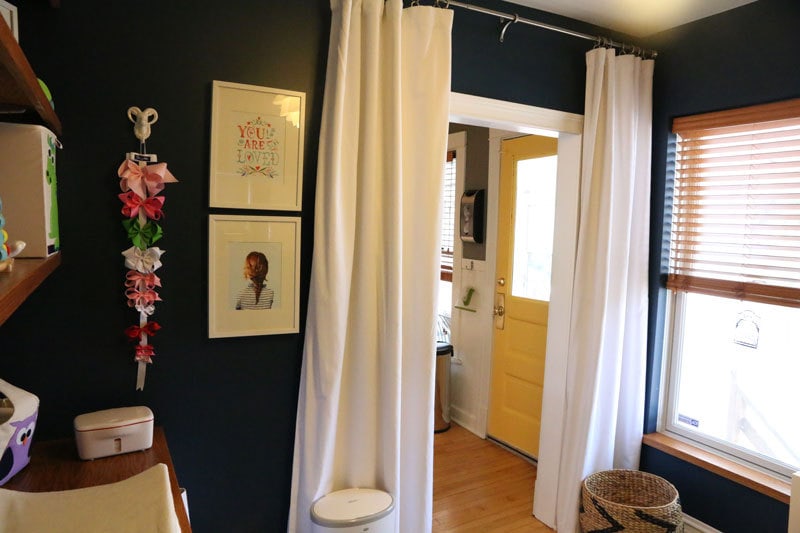 Related: How to Raise a Baby in a Small Space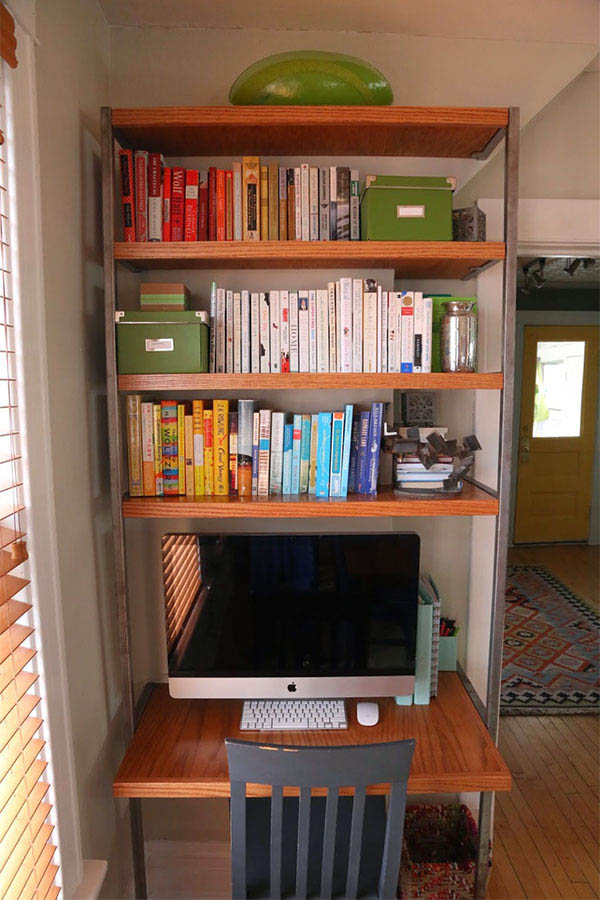 This extends to artwork as well. As you can see below in our living room/ family room I made some DIY black and white artwork and did a simple grid above the TV to raise your eye (and distract from the ugly TV.)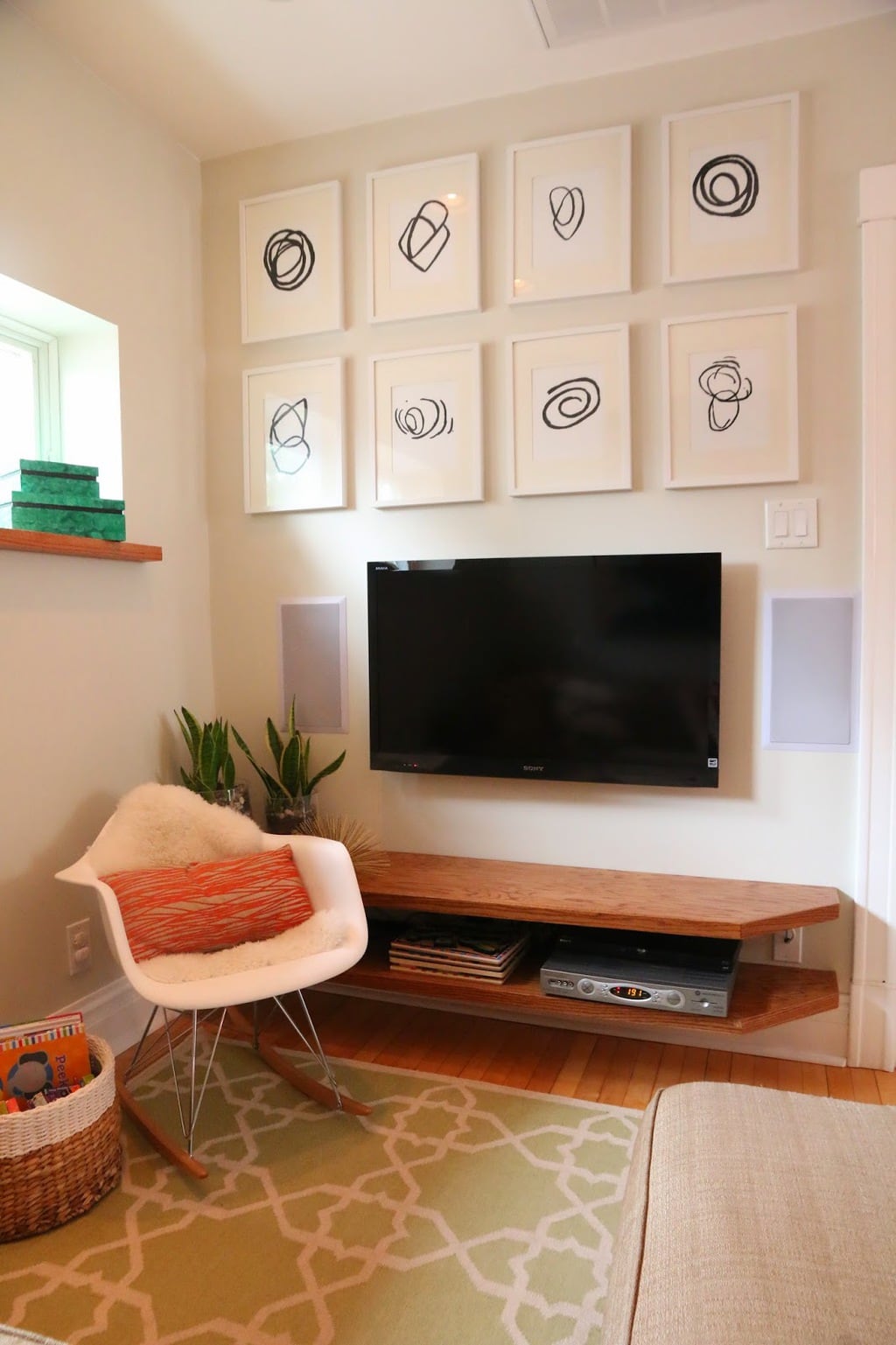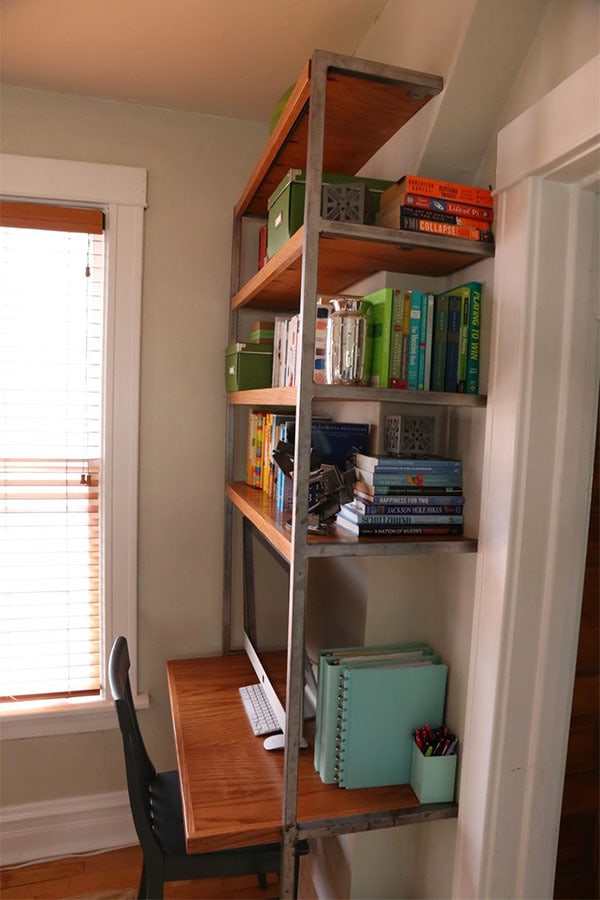 [bctt tweet="Raise those shelves! Yep, #smallspaces demand full length bookshelves, curtains, and artwork!" username="allthingsannie"]
Related: DIY Narrow Desk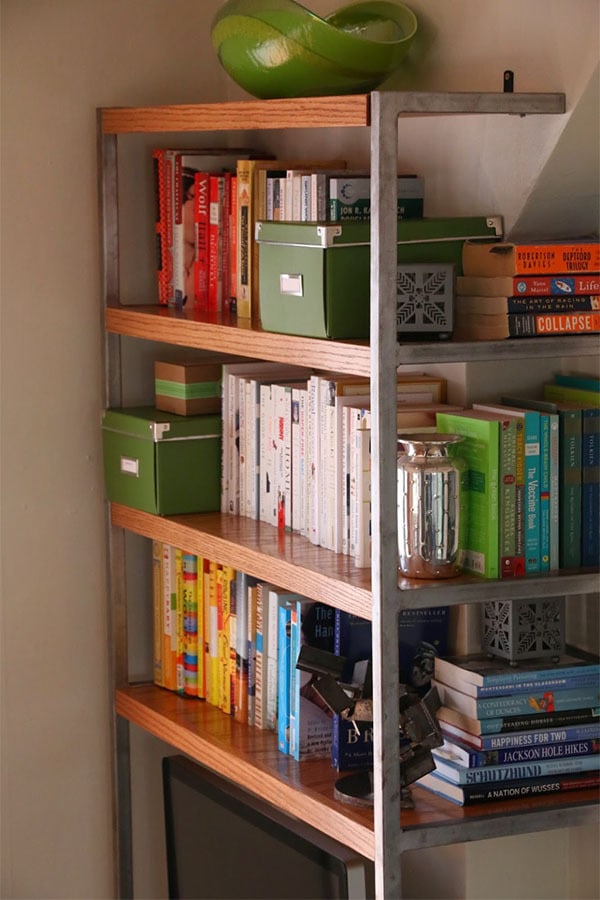 2.// Balance Big and Small Furniture
Yes, I said use big furniture–but in good taste. Do not think I am giving you permission to go buy a huge Restoration Hardware sized sofa. I mean, what houses do they seriously make furniture for? Even their showrooms look ridiculous and those are some big rooms!
Back to the point–If you have a small room with tons of tiny furniture, you are going to feel like you live in a doll house. Use appropriately sized furniture for the important pieces. In our old apartment, we had an apartment-sized sectional (slightly smaller than normal but still large!) even though we had a tiny living room/ family room. But by using a large piece of furniture, it anchored the room, provided tons of seating, and made the room seem bigger than it was.

That being said, then we made a narrow media console, skipped a coffee table, and kept the other pieces of furniture to a minimum to help with traffic flow. See balance! Big couch, small media console, small rocking chair (occasional seating).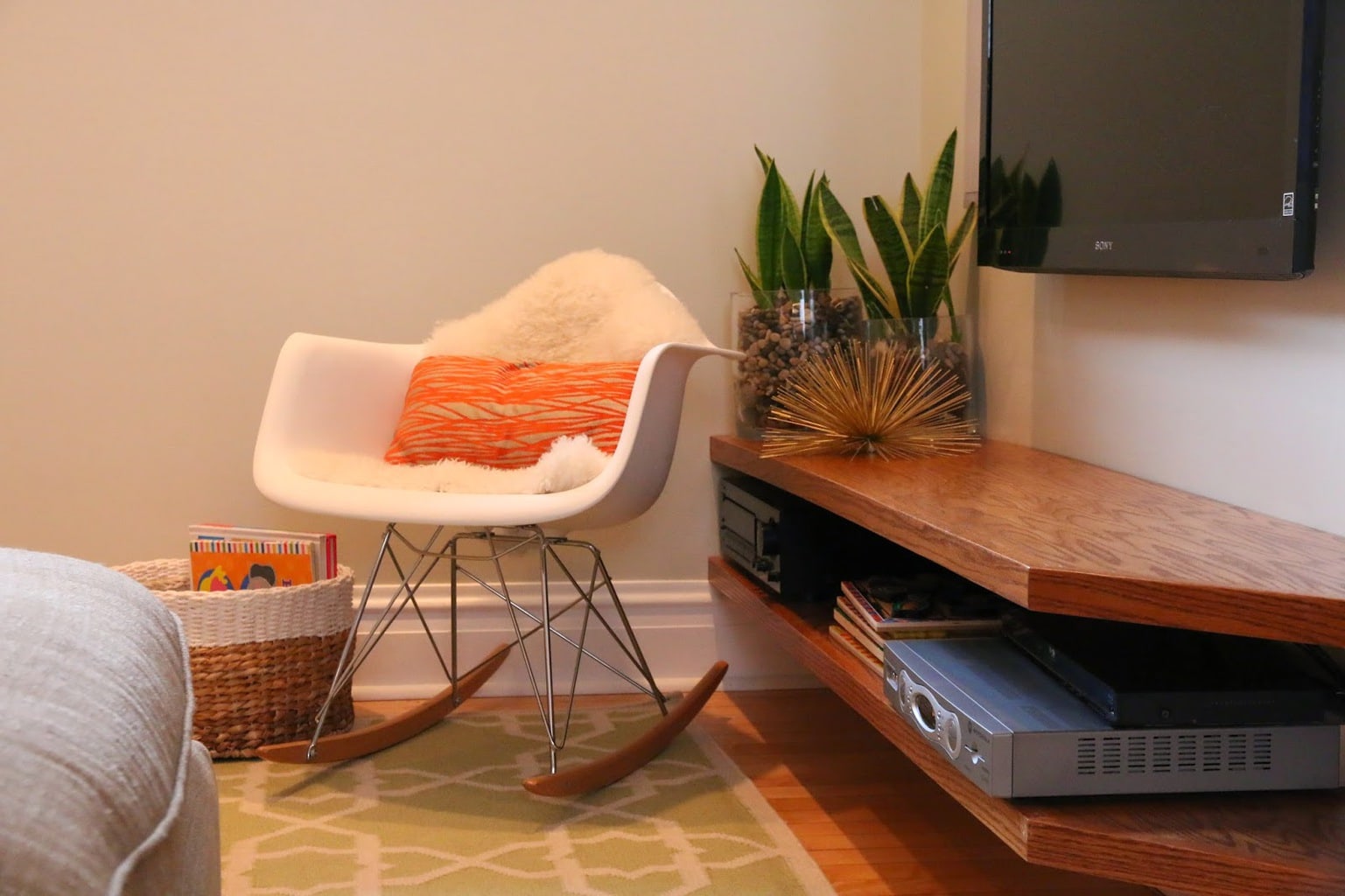 Related: DIY Small Space Media Console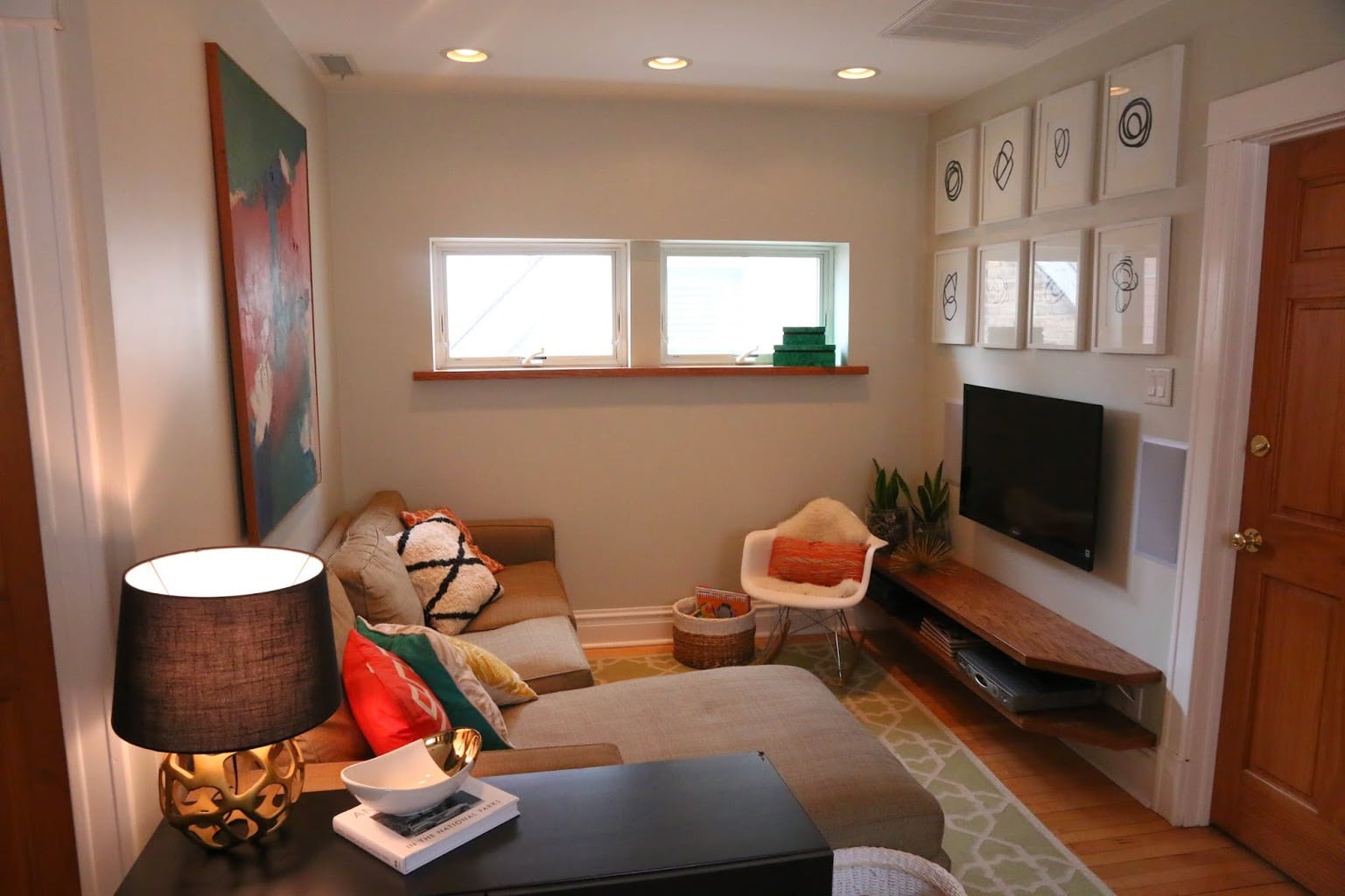 We also used a large oversized mirror and placed it on the "hallway" wall. By far it was the most complimented piece of furniture in the house, because it made such a statement. If we had put up a moderately sized mirror, it wouldn't have had the same effect.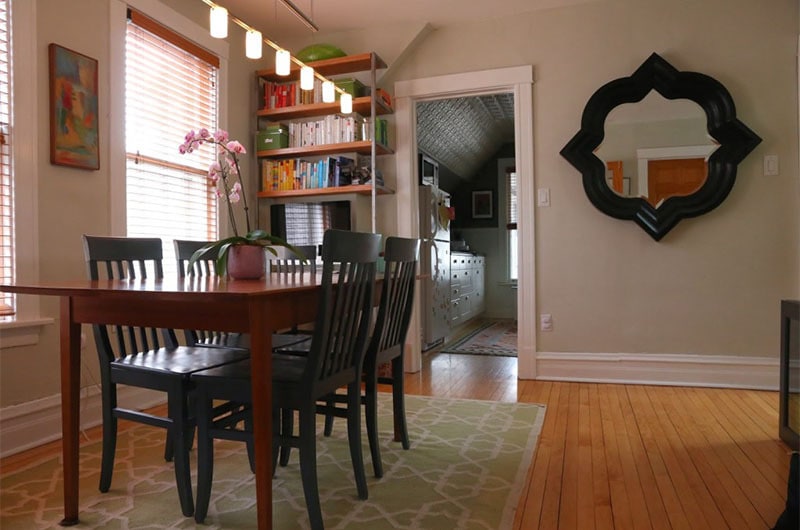 3.// Use Color Selectively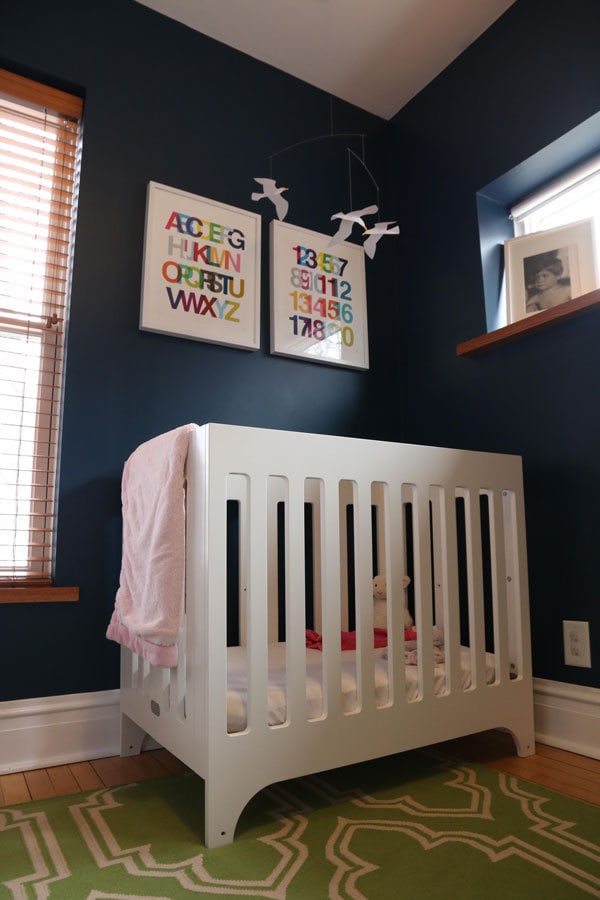 You can see that I chose a neutral color for our main living spaces, and a similar one for our kitchen. However, I decided to use an unexpected navy blue for the nursery. People have the misconception that you can't use dark colors in small spaces when the exact opposite is true! Using a dark color in a tiny room (B's old bedroom was 8 x 9 with no door!)  made the walls recede and made the tiny bedroom seem way larger! Dark colors work in small rooms that you want to make cozier and more intimate.
[bctt tweet="#interiordesign myth: Don't use dark colors in a small space! " username="allthingsannie"]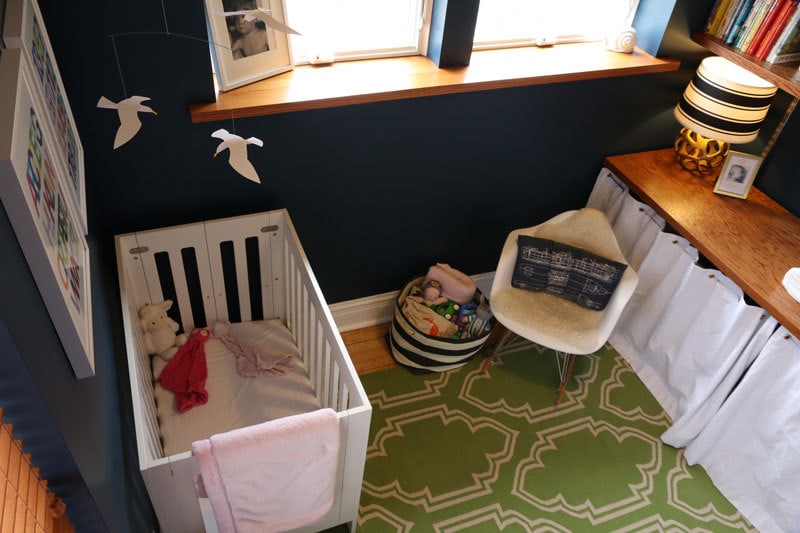 Related: How to Pick Paint Colors in 5 Steps
4.// Mirror Mirror on the Wall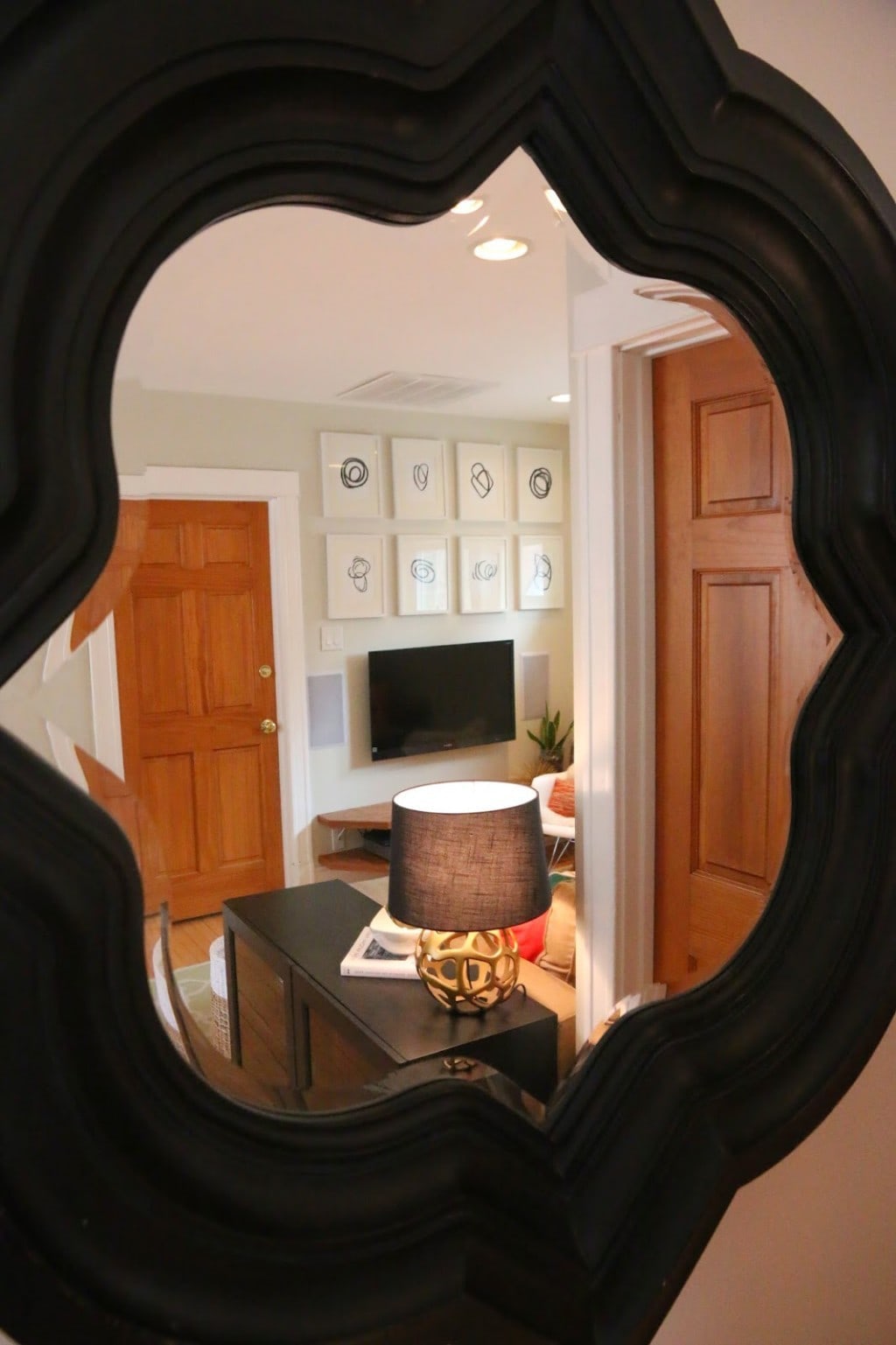 Mirrors are your best friend! Since they reflect light they are going to make your room seem much larger. When you walked in our front door of our apartment, you saw this mirror first which made the entire space seem larger than it was.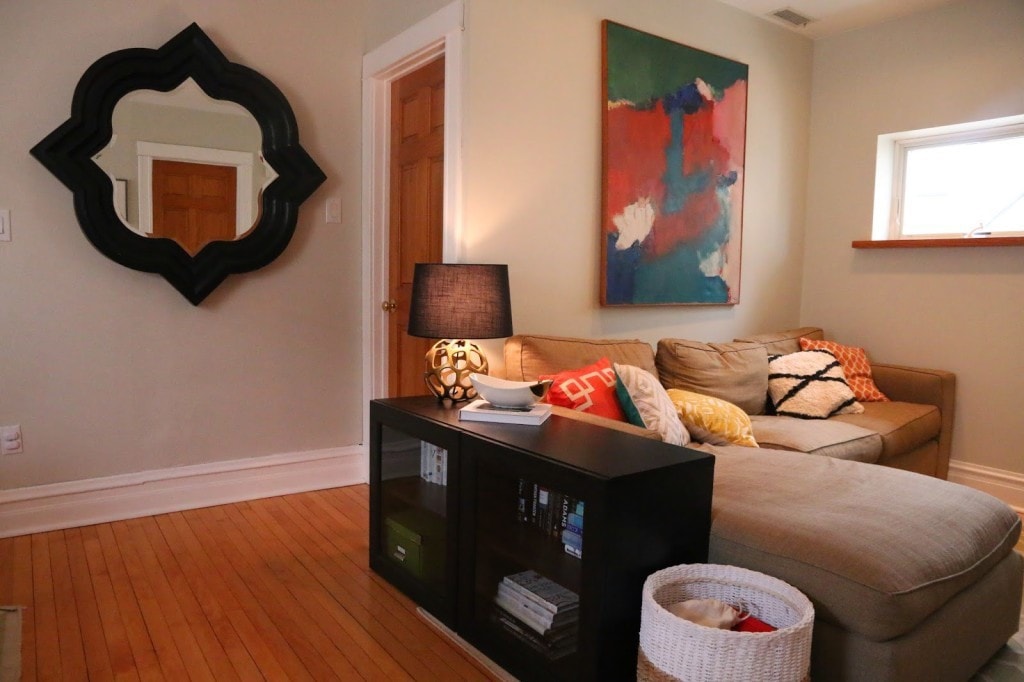 If you are living in a small space and want to see all of my favorite resources for small space living, make sure to download the small space guide below!
Also check out my post on small space living roundup and a house tour of our old apartment!