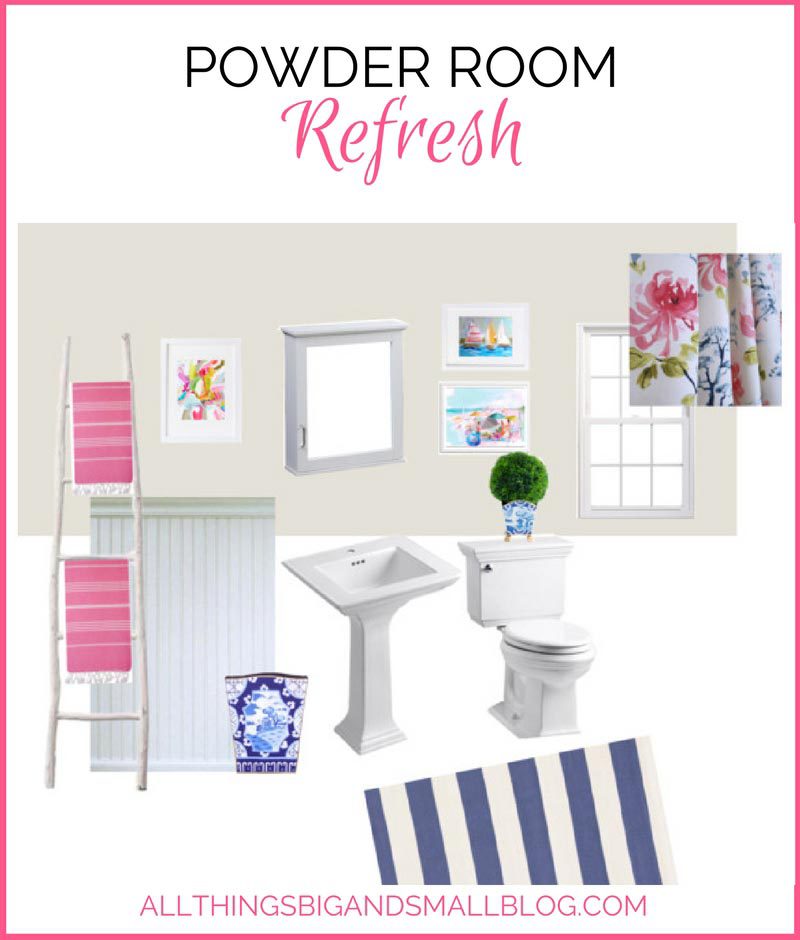 Paint, paint, paint! That was the name of the game this past week! Like I mentioned in last week's post, we had a lot of painting to do in this bathroom. Even though it is a small bath, all the oak woodwork takes four coats to fully cover.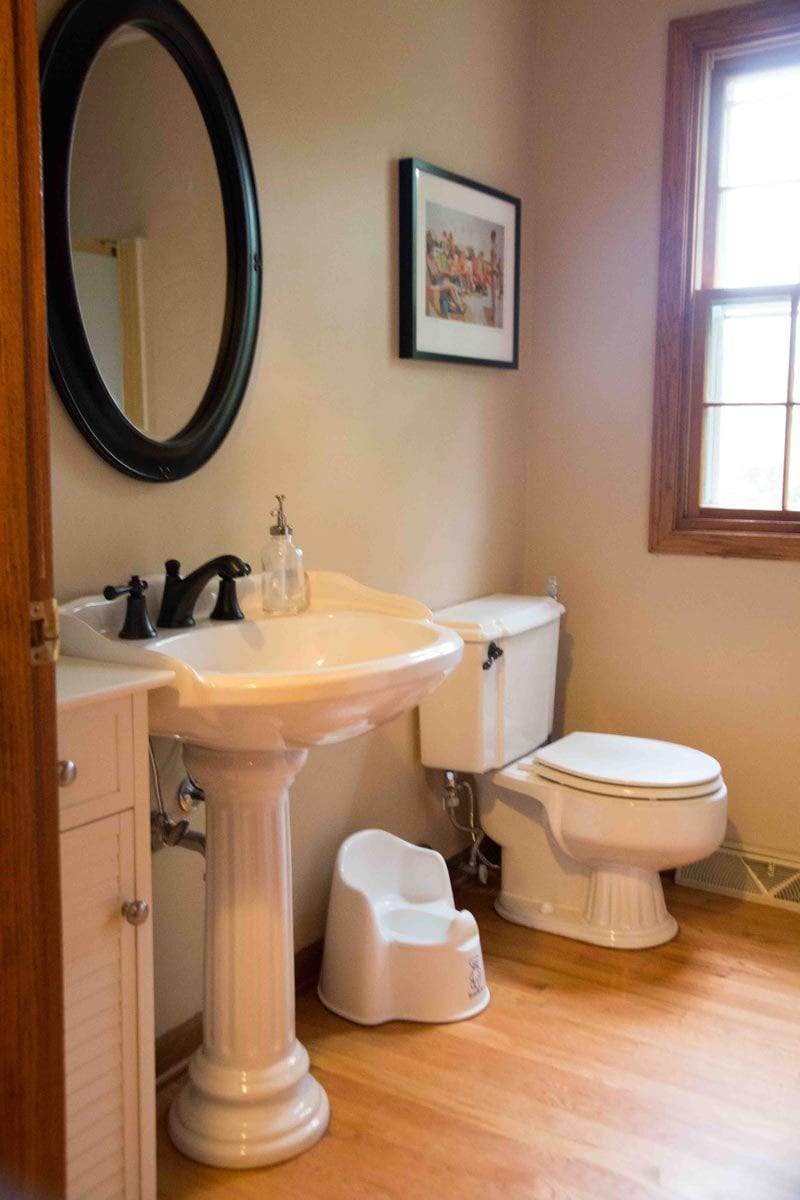 This past week we:
Primed all the woodwork with two coats of (affiliate link see my disclosure policy here) this
Painted all the woodwork with two coats of semi-gloss
Primed all the upper walls
Painted all the upper walls blue
Put up beadboard (details next week)
Primed beadboard with two coats of this
Painted beadboard with two coats semi-gloss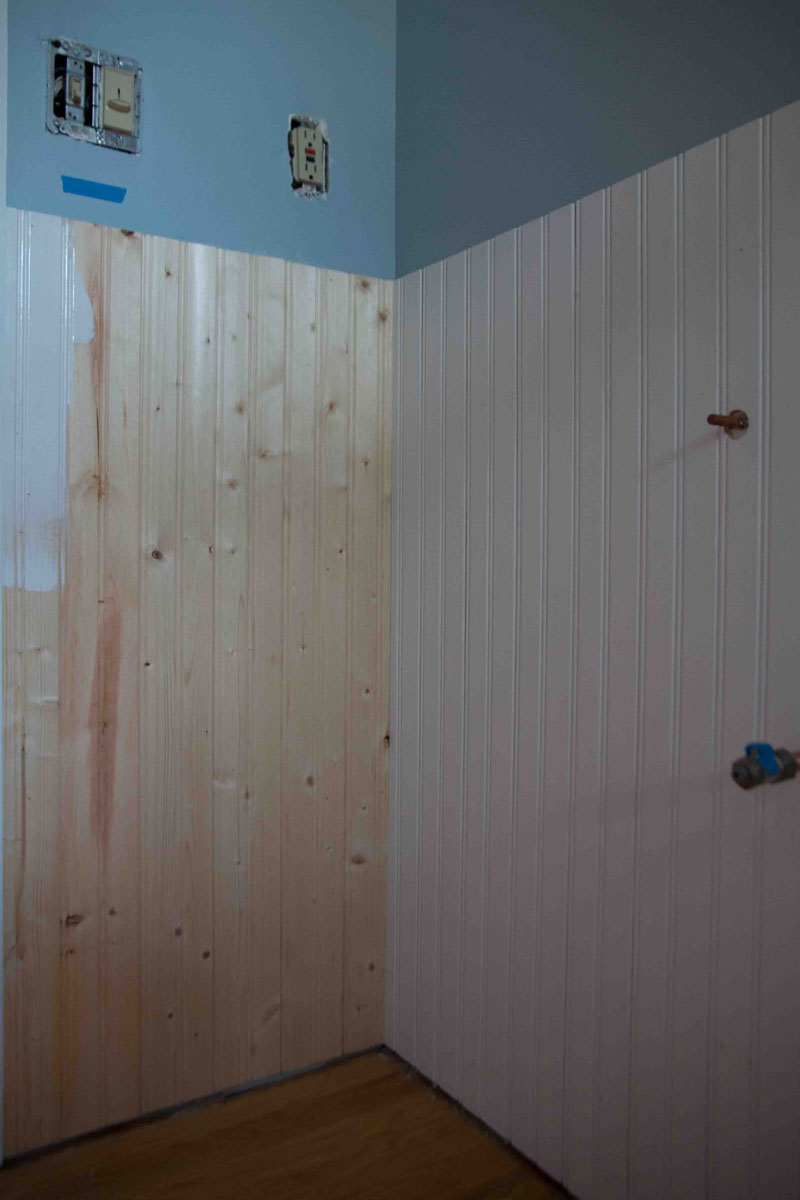 Related Post: How to Paint Woodwork
You may notice that I made a game time decision to switch the light gray I had planned with a blue. After receiving the fabric sample from Tonic Living, I realized that it didn't really work with the grays I was thinking about (Benjamin Moore's Balboa Mist or Classic Gray). So I pulled out my favorite Farrow & Ball paint swatch book, and selected a bluish gray and had it matched by our local Benjamin Moore in zero VOC paint.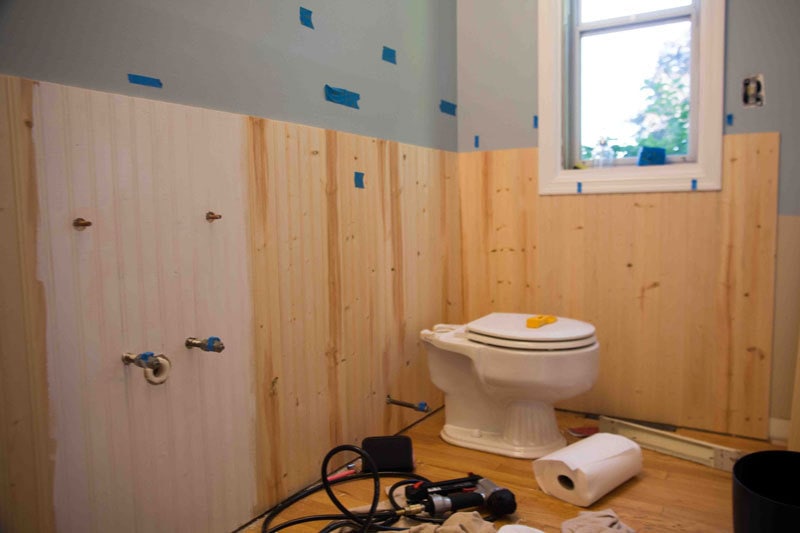 Still on our to do list:
Reinstall sink
Make trim for the top of the beadboard
Install trim for the top of the beadboard
Install baseboard and toe kicks
Build recessed medicine cabinet
Shelves above toilet?
Hang towel racks, toilet paper racks etc.
Accessorize and put up artwork
Make DIY Roman Shade for the bathroom, similar to this one
We still have a busy several weeks ahead of us, so make sure to keep up with our progress and follow me on Instagram! See all the other amazing One Room Challenge participants' progress this week over on Calling It Home! And if you want all the tips and tricks I use when painting make sure to download my free E-Book, it is packed with over 20 pages of the specific tools, techniques, and methods I use to paint our house!