I am excited to be participating again as a guest participant in the fall round of The One Room Challenge! Last spring's One Room Challenge, in which we redid the kids' bath, was such as success (and a whirlwind), that I am eager to start on our downstairs bathroom's "facelift." Although this is a full bathroom, I will be calling it the Powder Room because we aren't touching the shower (nor do we regularly use it.)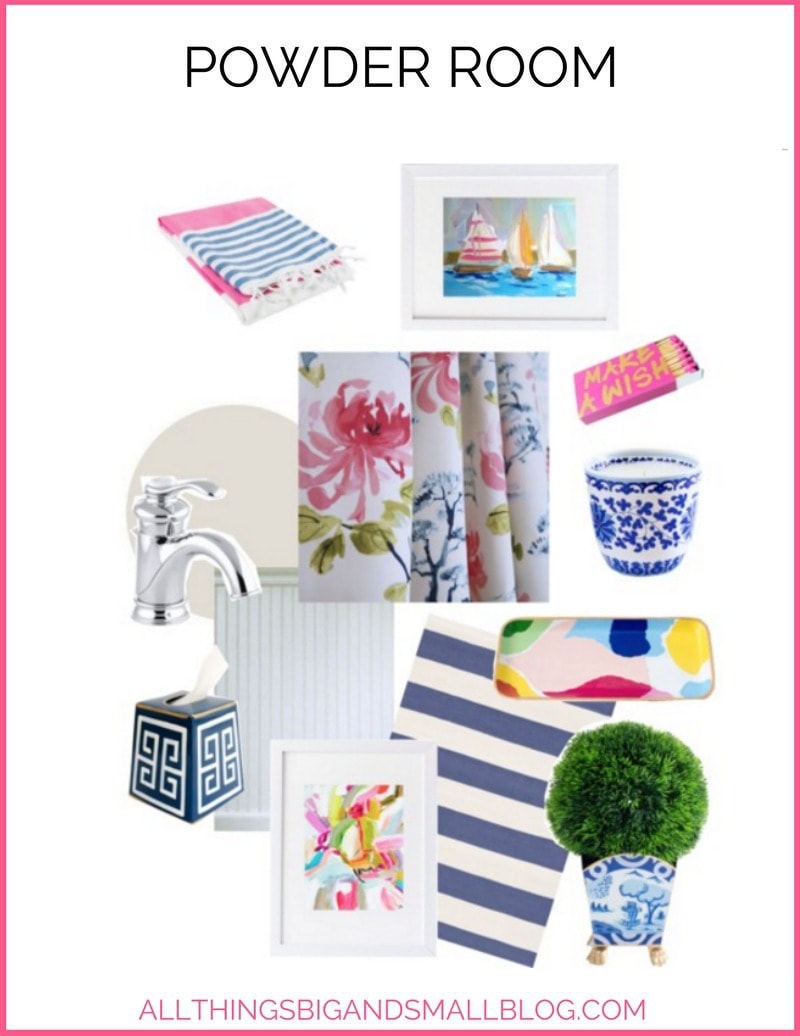 Like all the other rooms in our house, this room was painted brown by the previous owners, and came complete with brown wood trim, brown fixtures (we already replaced the light earlier this year). So to lighten up this dark bathroom, I am doing a complete Powder Room Refresh!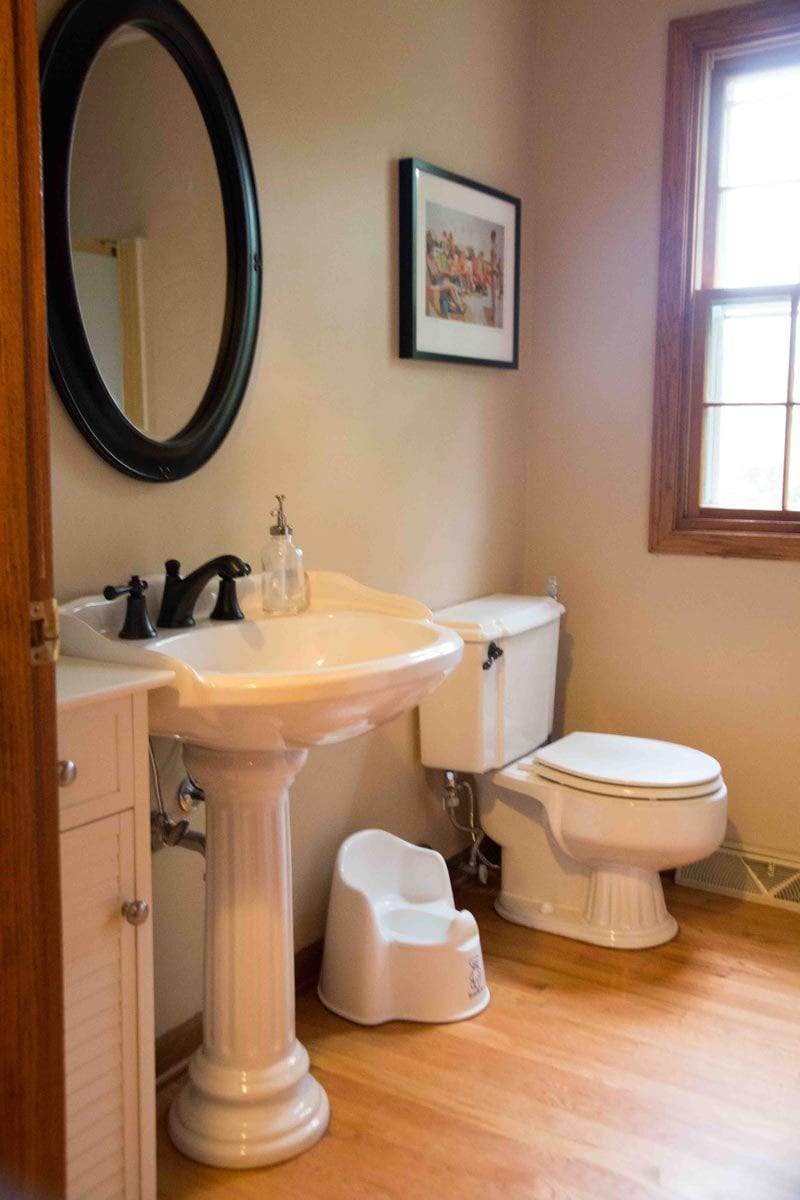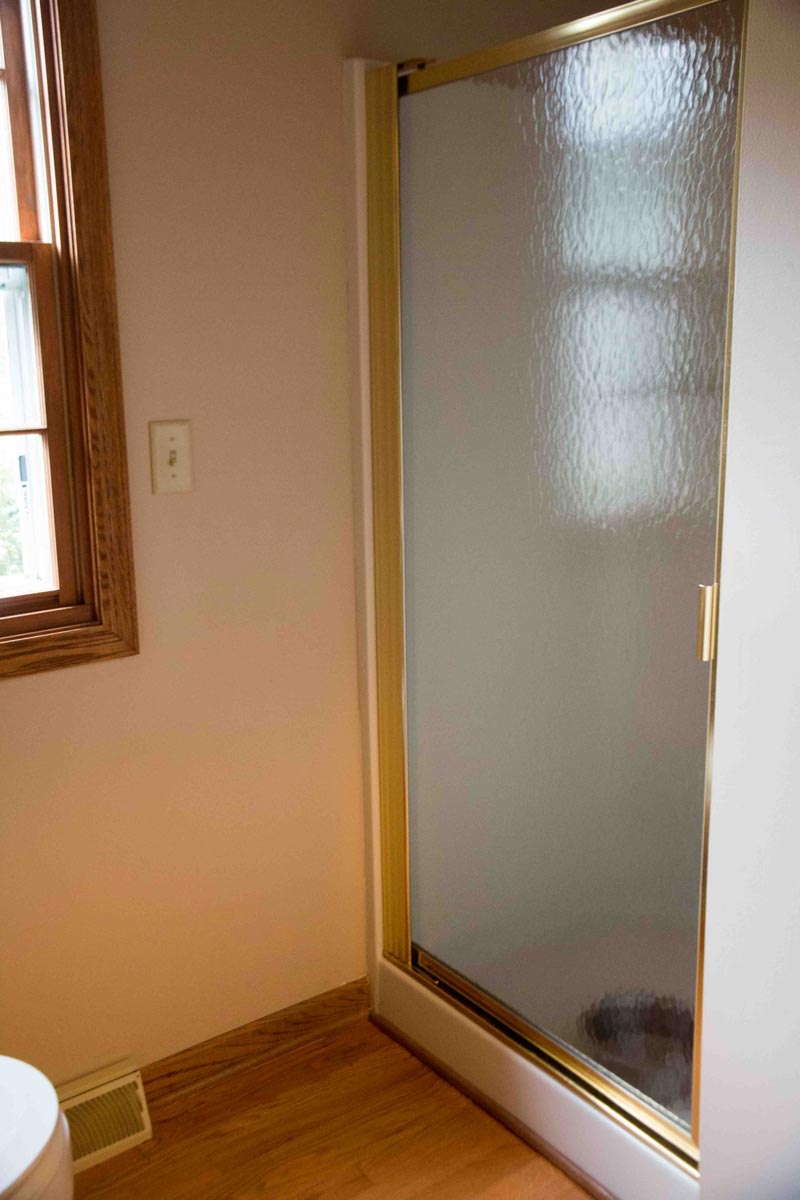 Yes, that is a dog bowl in the shower–our Great Dane Ella spills when she drinks, so we put her bowl in the shower 😉 #GreatDaneProbs #forgottocleanupbeforephotograph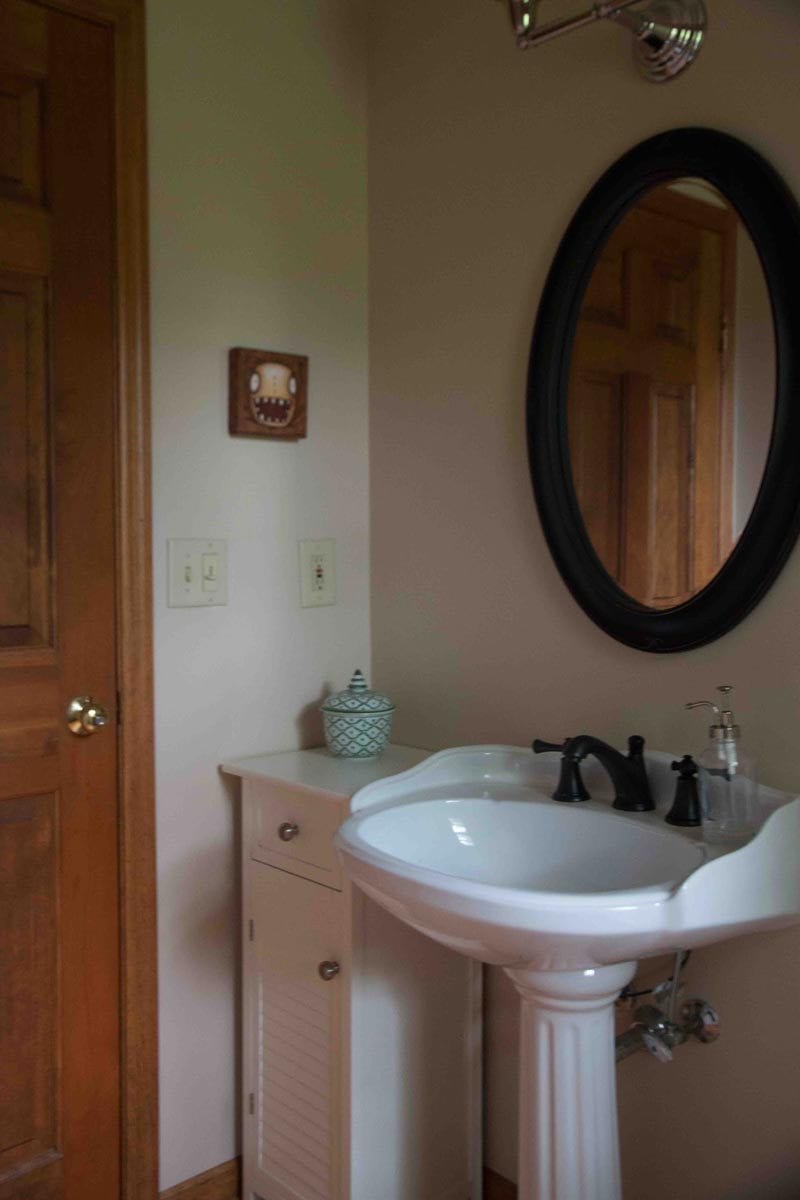 Here are my plans–we are going light, airy, and summery with my favorite colors (blue, white, and pops of pink!)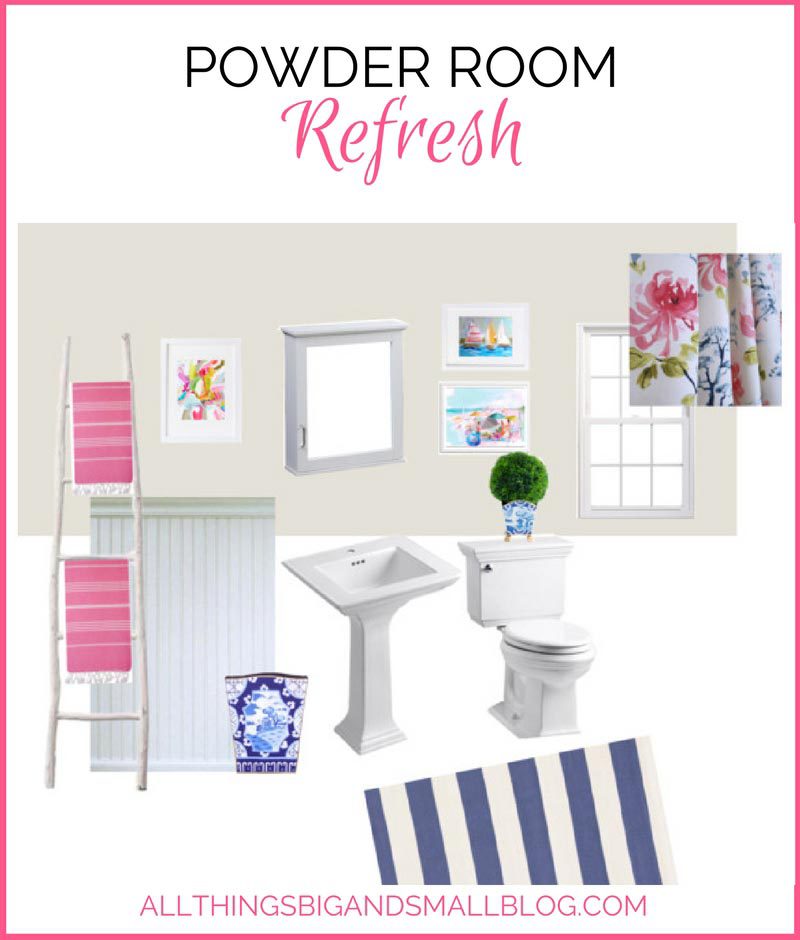 Like always, everything is going to be done on a strict budget, which means that we are going to reuse everything we can that isn't broken.
Here is the tentative project to do list:
Paint bathroom walls and trim (see my best tips for painting woodwork here)
Install beadboard and paint it white
Replace baseboard
Build recessed medicine cabinet to provide hidden storage, paint it white
Maybe build floating shelves over the toilet?
Install toilet paper holder (yes, we have been living without one for two years!), and towel storage
Make a DIY Roman shade with Tonic Living's Eastern Charm fabric like I did here: DIY Roman Shade
Replace beige outlets and light switches with white ones
Replace toilet and sink if possible–they both work fine now, but are a bit dated
Accessorize and hang artwork–I already have several prints that I want to hang in the bathroom from Design Darling that I have been waiting to use!
It is going to be a busy six weeks, and just because I knew I wouldn't have any time this week (or weekend) I may have started a couple days early like you saw on Instagram. My parents were in for the day and I knew that I wasn't going to have that much help to paint this week or weekend (much less do anything else!) So I seized the moment while the kids were being watched. But, since Sunday absolutely ZERO work has been done on the bathroom! So I count it even! To see behind the scenes and progress shots, follow me on Instagram!
Make sure to check out all the amazing other guest participants at the One Room Challenge! I always love seeing everyone's plans the first week!