14 Amazing Nursery Ideas that will inspire! Nurseries are the most fun rooms to decorate, in my opinion, because you can have so much creativity with whichever direction you want to take! All of these beautiful DIY baby rooms prove that you don't need a huge budget to make a gorgeous room for your baby. Whether you are looking for nursery ideas for a small space, boho eclectic vibe, a nautical nursery, or a neutral nursery, I have rounded up the best of the internet right here! Each and every one of these gorgeous rooms will give you tons of ideas for your baby's nursery! Click on the link from any room to go directly to the blog and find out all the details!
Bohemian Girl Nursery by Lauren McBride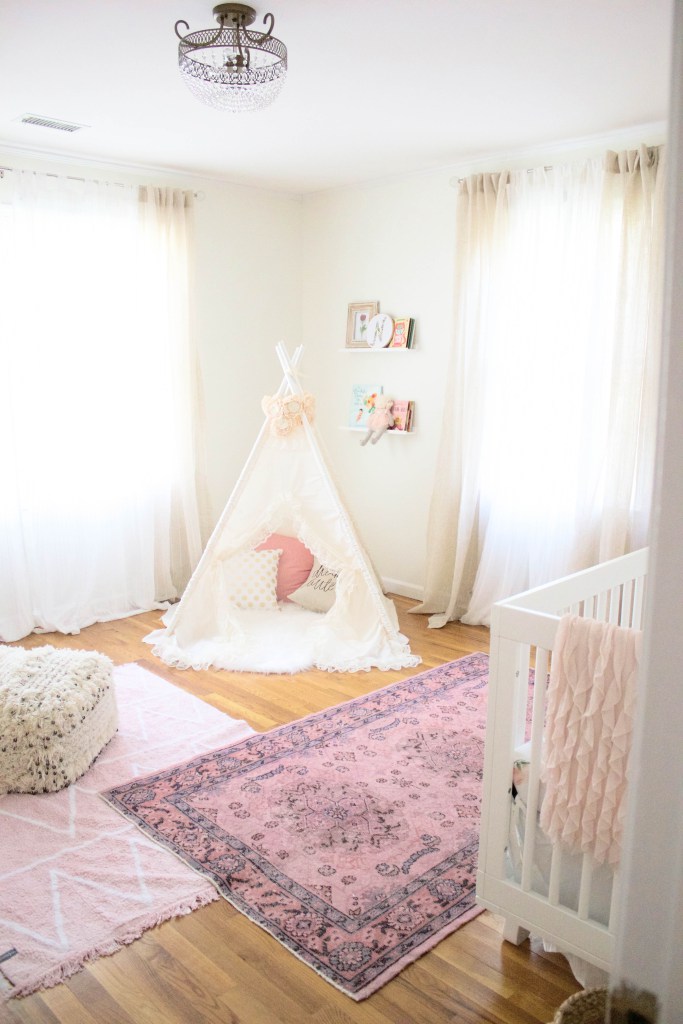 If you liked these Nursery Ideas…
You will also love my Ultimate Guide to Setting Up a Small Space Nursery with a free printable registry checklist (including what I would register for again, and what I would register for instead!) Our first nursery in our old apartment was teeny tiny (8 ft. by 9 ft. with no door!) So we made the best of the situation and packed in tons of style and function.

Our second nursery, in our current house was specifically decorated to be a gender neutral nursery because we chose to not find out the sex of either kid (and will not for any future children). If and when a third kid comes along, my son will move out of the nursery, so everything in there needs to be very flexible. Well, with some ingenuity and tons of DIYs we were able to make a beautiful neutral nursery with tons of personality on a budget! Make sure to click through and read all about the many DIYs we did! From making curtains to upholstering a rocking chair and a headboard, DIY bookshelf we have done it all!