So this room is by NO MEANS finished. We still have to paint all the trim, paint the walls, add curtains. But it is totally livable for now. Oh, and one day, replace the carpet. Because even though it is a mostly kid-free, dog-free zone, and a shoes-free this carpet is going to get old fast. Two great danes plus a toddler and a baby on the way in the family room (which shares the same carpet) means we are not exactly "low impact." I absolutely love this room though. I feel lucky enough just to have a formal living room where we never sit. No, I joke. I love this room because the views are the best in the house (they look onto the pond) and I get to have all my not kid proof stuff somewhere. It is where I keep our "fancy" stuff.
So even though it is not finished (is any room ever?) I wanted to show you what we are doing with the space and a couple of DIY projects that have found their home in there. I will also share some ideas we have had for the ultimate design.
So here she is…
When you come in the front door, you can turn right and face the dining room, go straight up the stairs, or turn left and go into the living room.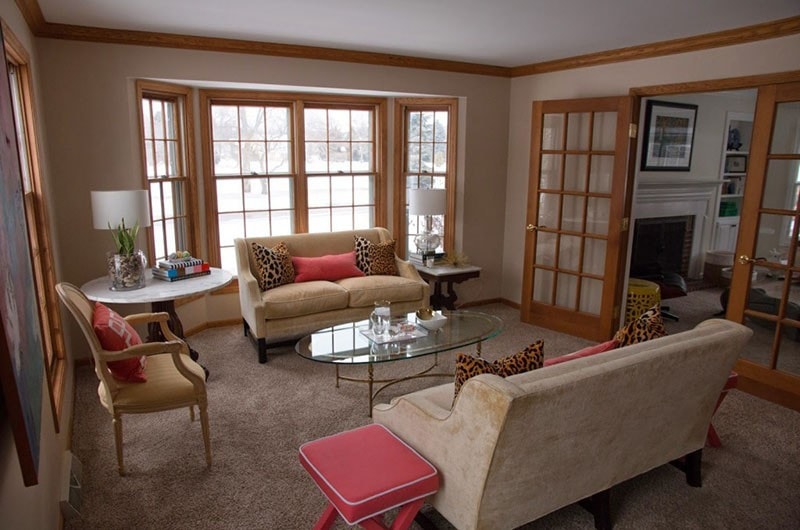 If you take a hard right once you are in our living room, you will find our little nook with a bookcase (an original Stickley my mom found and bought for $400! and had refinished.) This sucker is staying in the family forever, whether it is at my house or one of my siblings. And believe me, it is HEAVY! This is no Ikea bookcase.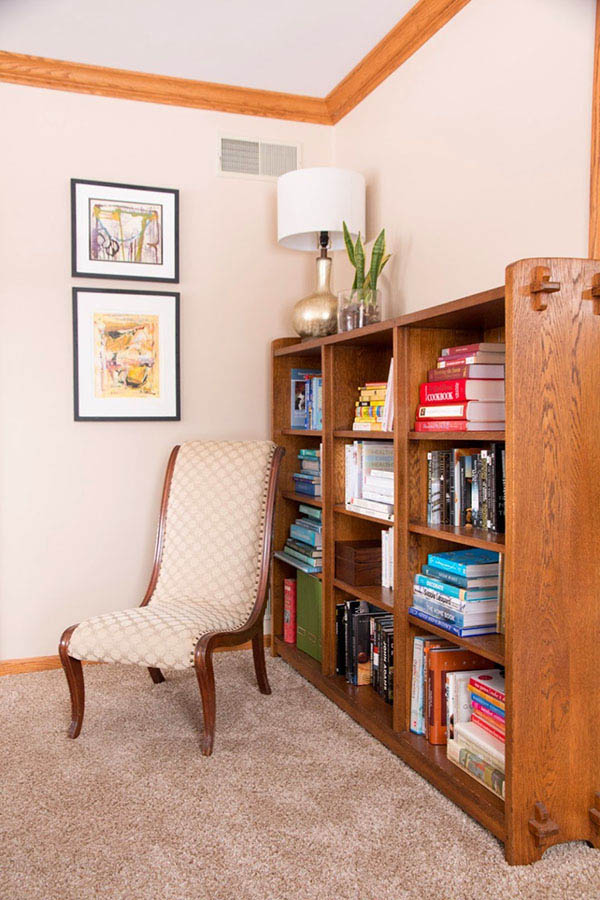 The slipper chair was another inherited piece, it was given to my mom from a family friend when I was born to nurse me. Eventually, I may recover it, I have always thought that a fabric like David Hick's Fiorentina might be a cool option. This reupholstery project is not on the near horizon as the fabric is in great condition and is very nice.
Stainding from the viewpoint of the bookcase/ chair, this is the rest of the room. The french doors on the right lead into our family room.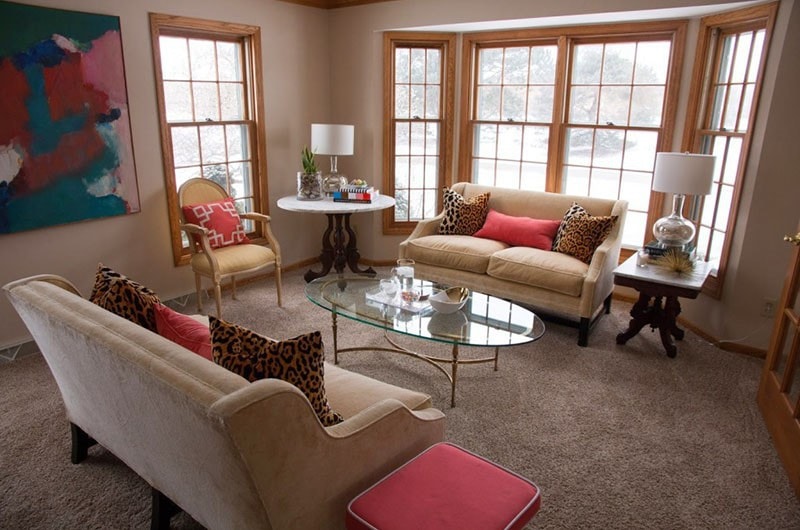 And facing the front of the house (standing with your back to the french doors/ family room: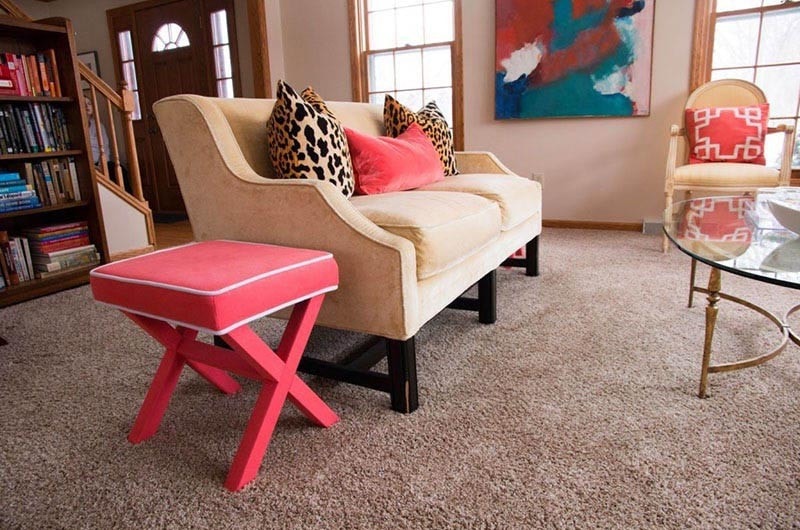 Everything is this room, aside from the marble tabletop on the East Lake table on the left and the Target x-benches was inherited from either my family or E's family. We feel EXTREMELY LUCKY. Without them, our room would be empty save for a marble slab (we bought it at a garage sale for $18) and two x-benches.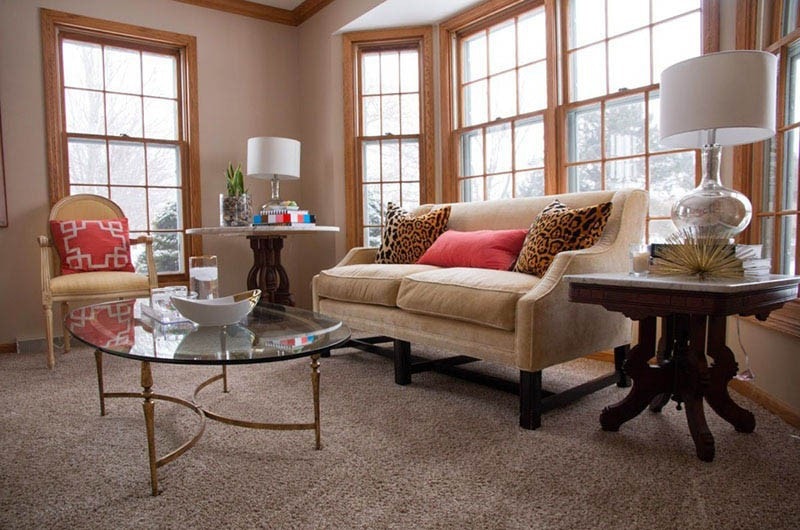 Out these bay windows, is the pond for our neighborhood. Here are a few pictures of the pond from this summer. It is literally across from our house (you can see the location in the third pic.)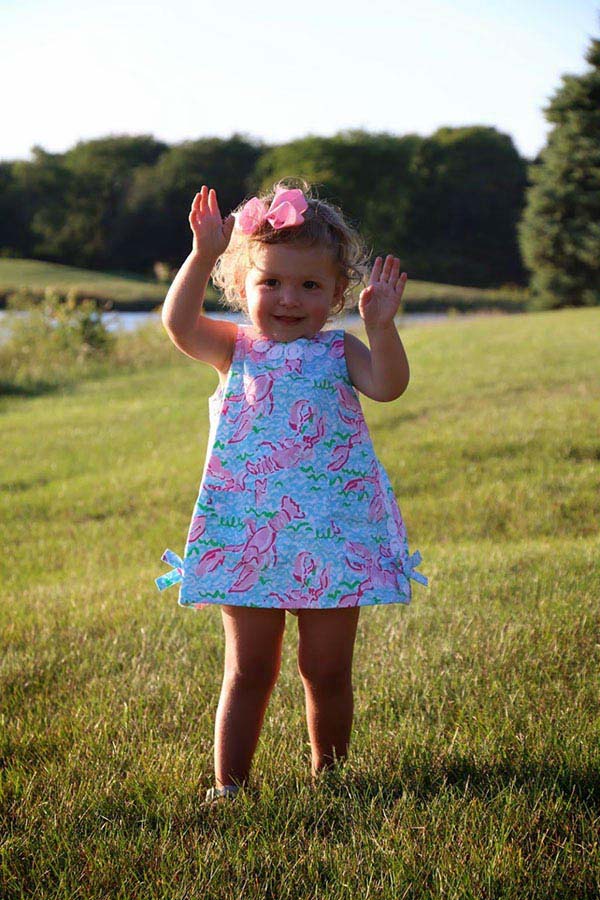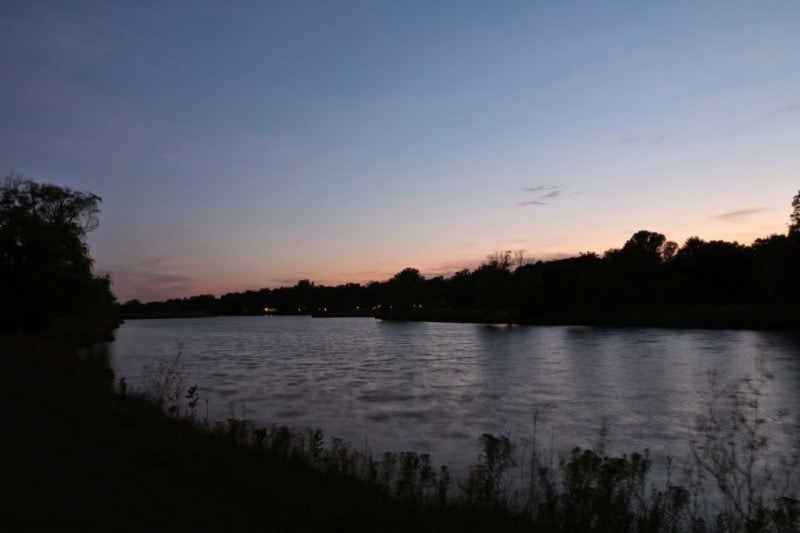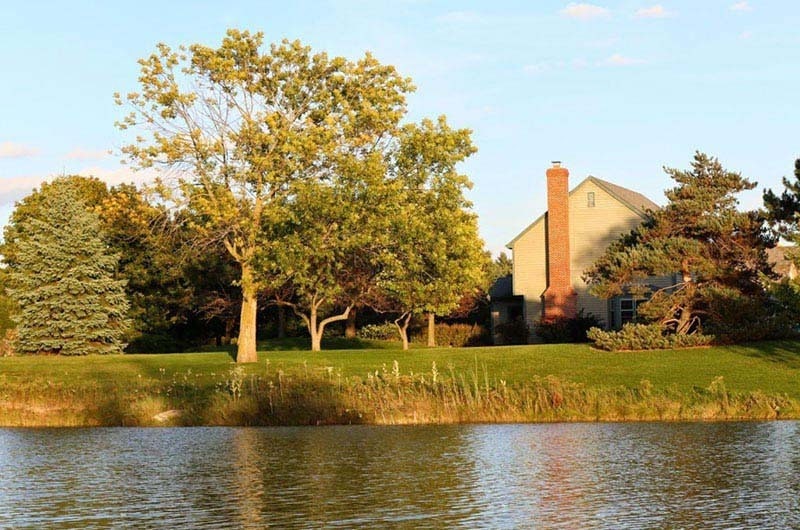 And back inside…to the winter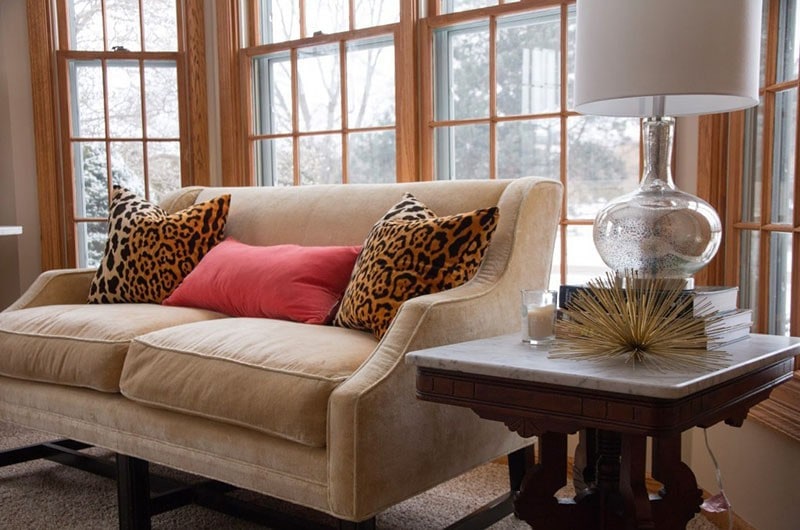 Here is our retrofitted East-Lake table. My mom bought the original with a beat-up top for $75 maybe 10 years ago. We grabbed it out of storage and E built a plywood base for the marble slab to sit on. The marble isn't perfect and the edges are in rough shape, and it has a big ol' crack forming a radial line; but it was $18. It matches E's grandmother's East-Lake table (above picture, right) really well!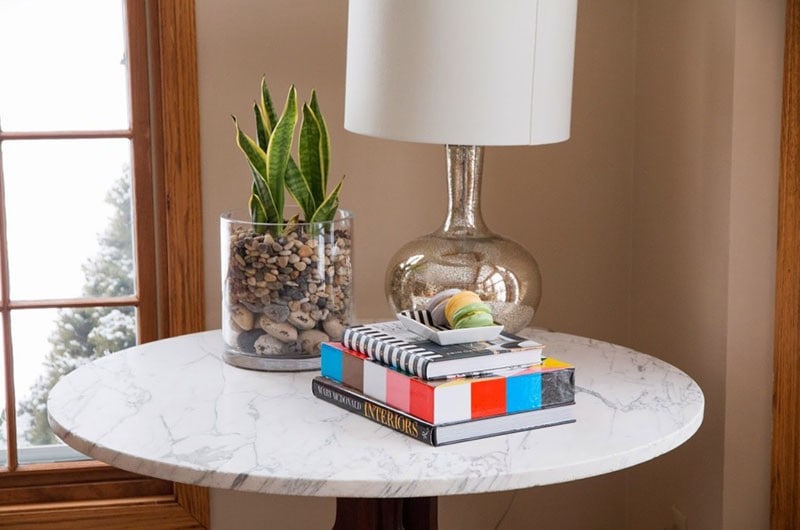 You can see a peek into our family room in the picture below. Usually, we have a very photogenic baby gate up between the french doors. Yes, my voice is dripping with sarcasm. But it is necessary. Ella likes to run into the living room and bark at passing dogs and scratch at the mullions. You can guess how well that goes over with me!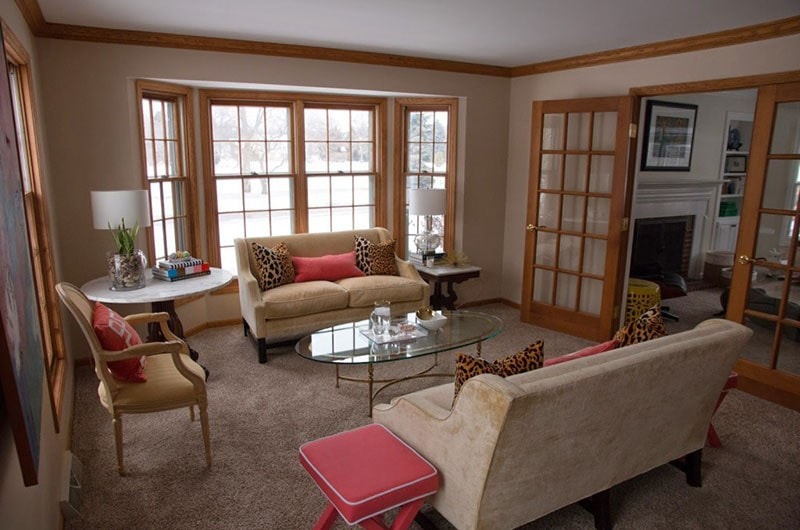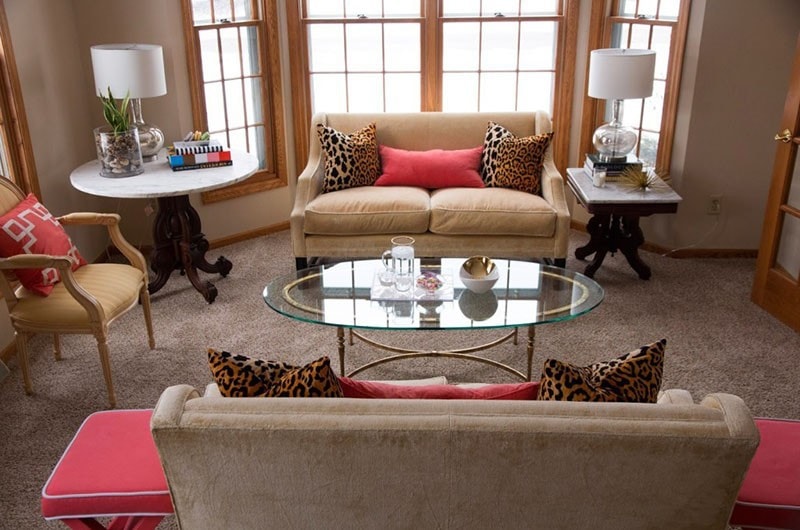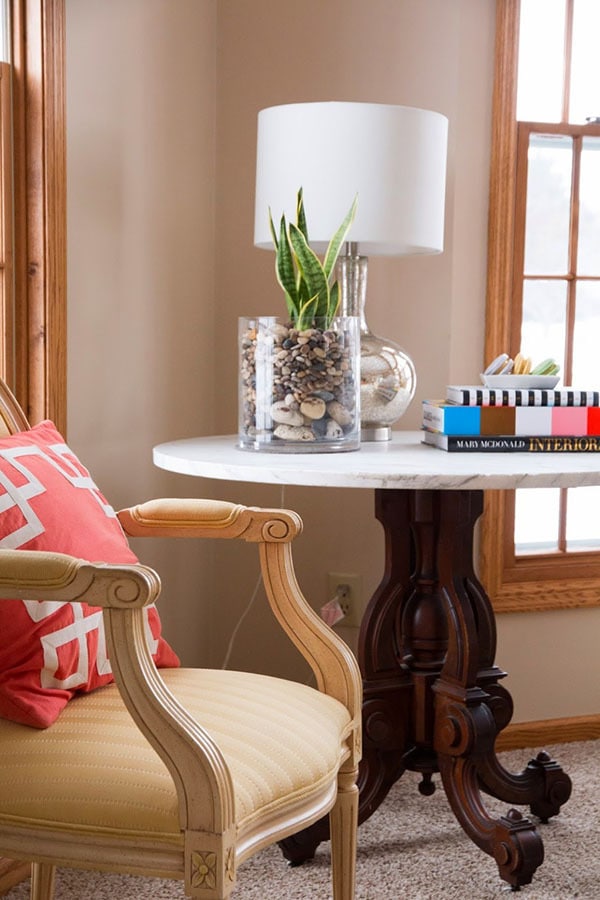 And here Ella is (but not barking/ scratching). She decided to grace yet another blog shoot with her presence.)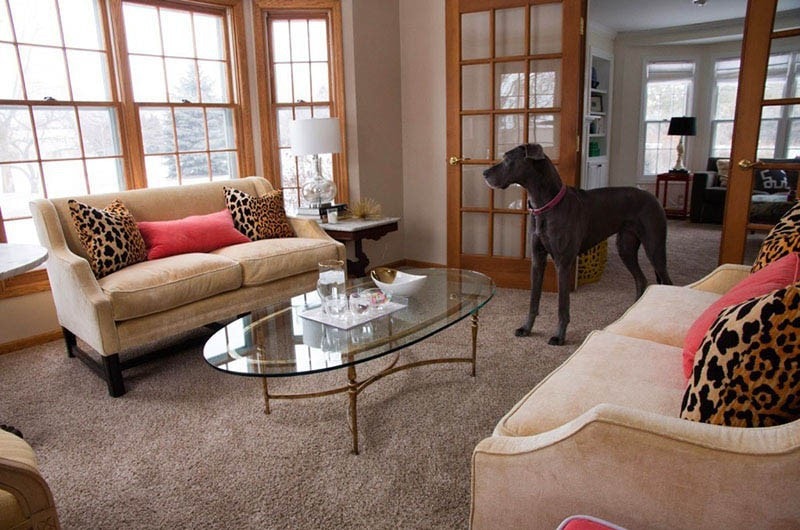 And show her moves. I give you "Blue Steel"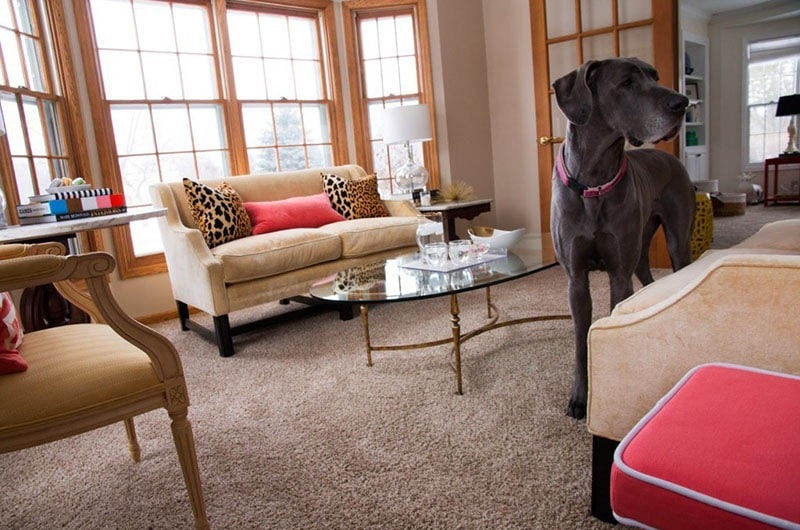 And "Magnum"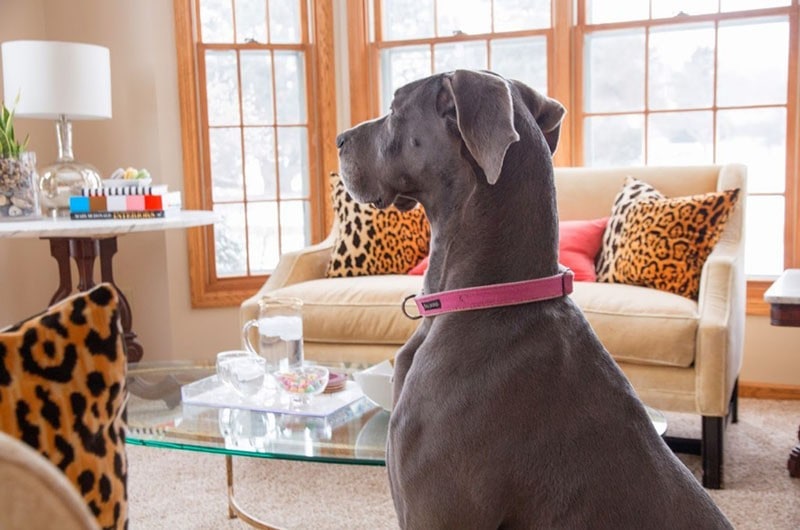 And E wanted me to let you know that it is always staged just like this. I always have a full pitcher of water waiting for him when he gets home/ toddlers to play in and make a mess 😉 The lucite tray was another DIY, read about it here. And the faux agate coasters were bought from Target and I colored the edges gold with a gold Sharpie. The real deals retail for $75 for a set, I found our fake ones at Target for $7.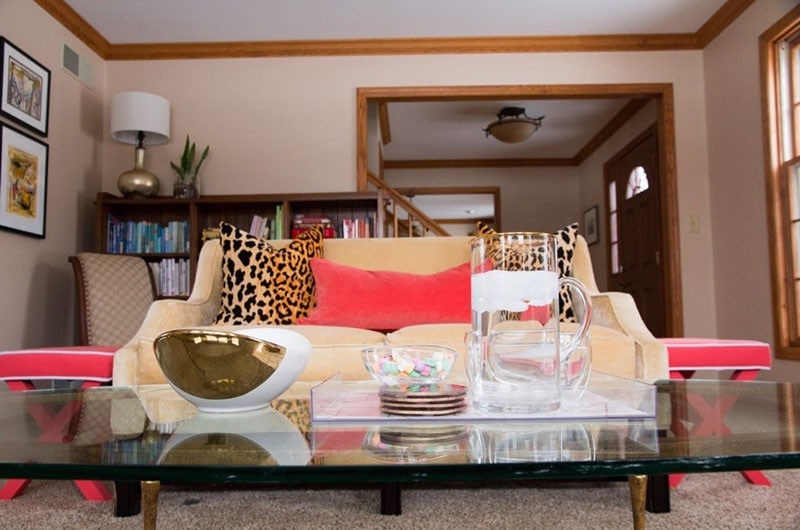 And with that, we are back to where we started, the bookcase and the front hall.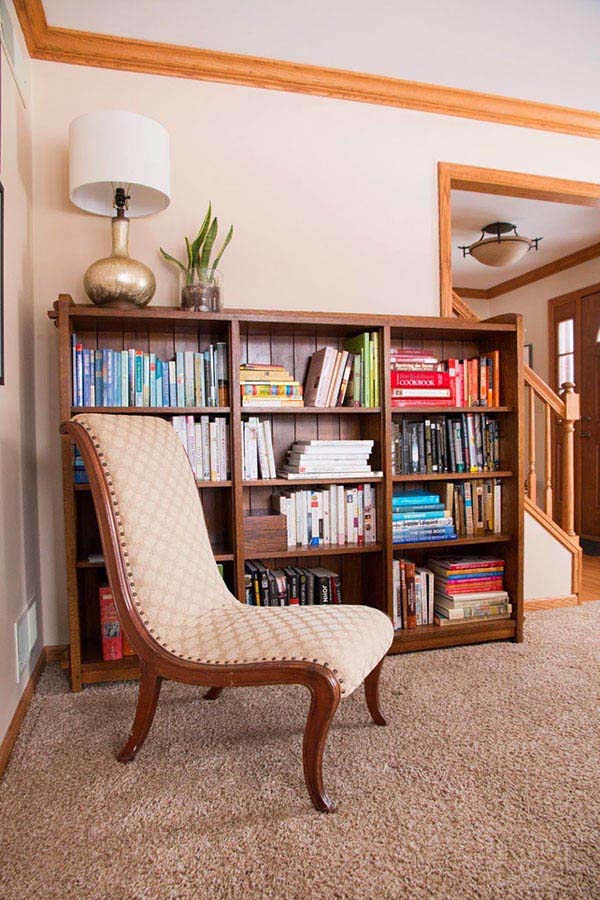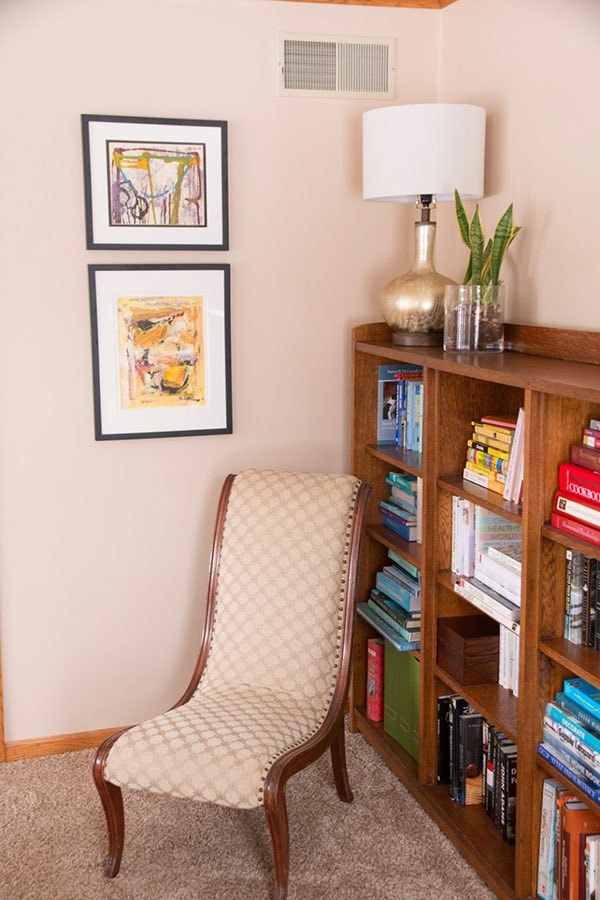 So that is what is going on in our living room. Stay tuned because I have an awesome DIY project to share with you from this room next week!