This post was sponsored by S&W Beans and all opinions expressed in my post are my own.
Every mom of young children I know struggles with the same dilemma: how to make healthy weeknight meals that a) your kids will actually eat and b) isn't too work intensive for the "witching hours." You know the times of day when everything seems to fall apart at your house? For us, it begins at 4 and is the sole reason we now eat dinner at 5:30 rain or shine. I find that if everyone is fed by 5:30 then we are able to have a nice rest of the evening. But getting dinner ready is the challenge.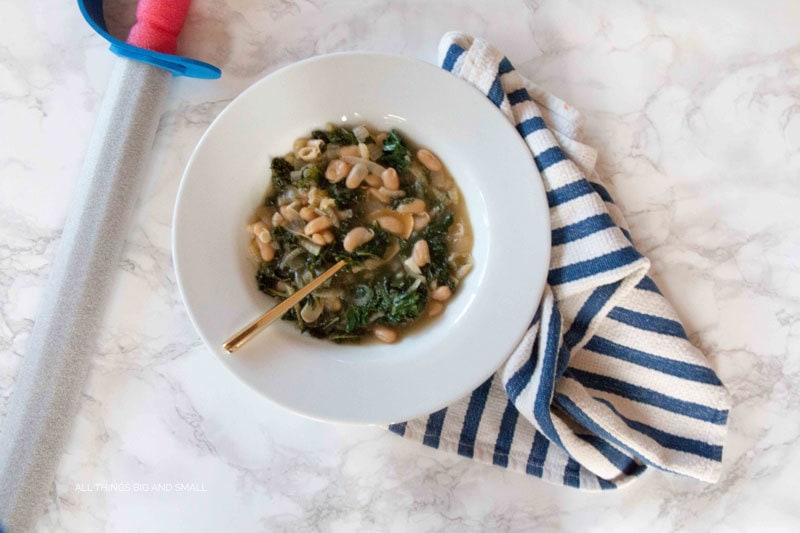 This soup is good enough my kids actually eat it up (and put down their "swords" voluntarily!)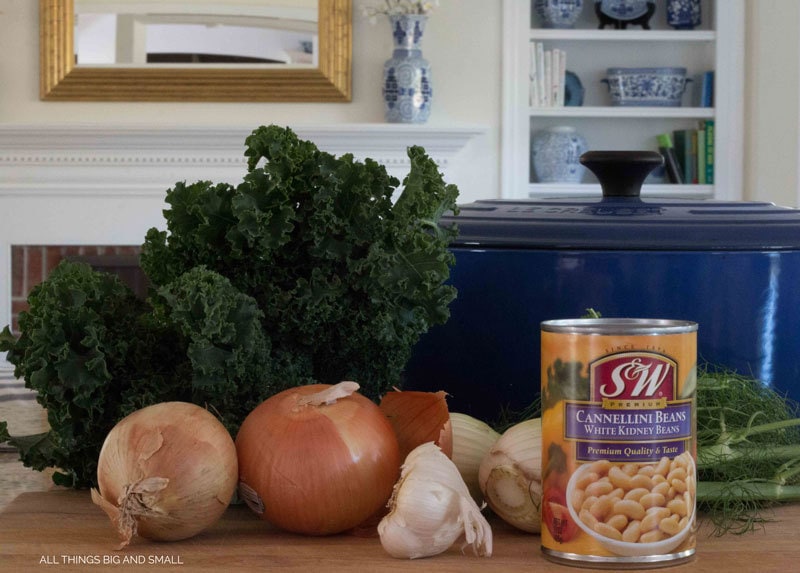 Luckily, I have found a recipe that my kids love and is "hands off" enough for the witching hours. The key is prepping the first part during naptime, and then finishing it right before I serve it to the kids. Soups are perfect for weeknight dinners because you can easily prep stuff through the day and throw it into the pot. It is much more forgiving on timing than many other dishes because me standing over the stove is not going to happen. Plus for me, nothing says fall more than a nice hearty dinner!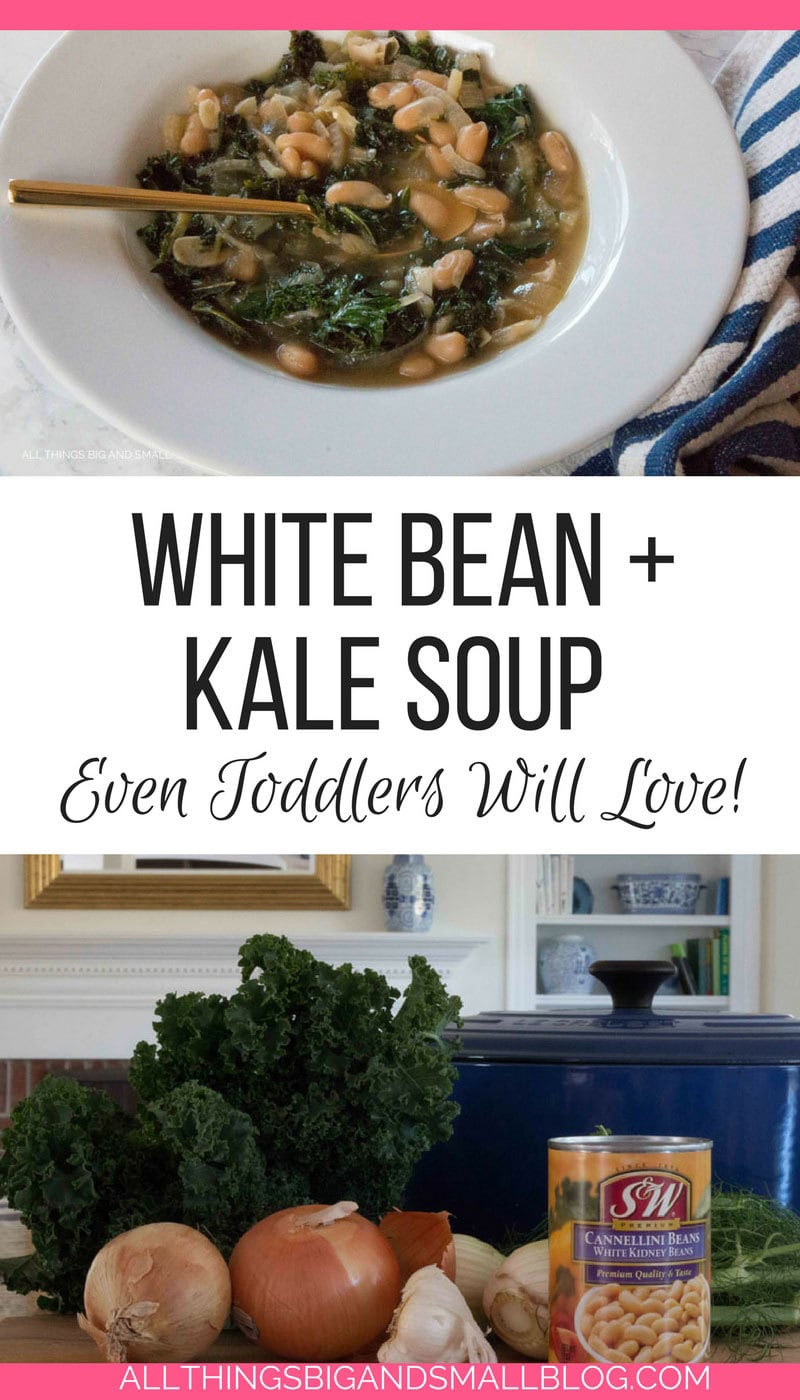 I love this recipe because it is loaded with protein and nutrients–plus, it is the only way I get Bowe to eat veggies. The girl will not eat any vegetable other than kale, sweet potatoes, and peppers. So you bet we eat this as much as possible! Some nights, I will add some meat (I know my husband likes having meat every dinner) so I bake some Italian sausage in the oven and serve it on the side. But other nights, I like to go "meatless" and it is absolutely fine because the beans pack so much protein!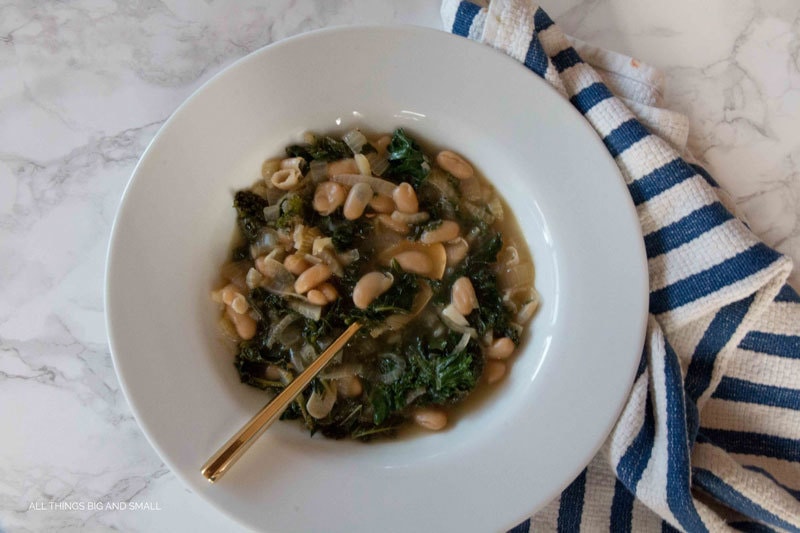 Make sure to use good quality beans like S&W which are our family favorite. S&W Beans has the highest standards in the industry–nobody does beans better and choosy cooks (and moms) know it! Plus, S&W Beans provide solutions for busy moms who are short on time but want healthy foods for their families. And what I love is that S&W Beans always look good and taste great. Any mom of toddlers know that appearance matters 😉 Now through 12/31/2017 S&W Beans is offering $1 off 2 cans of S&W Beans–get and print your coupon here.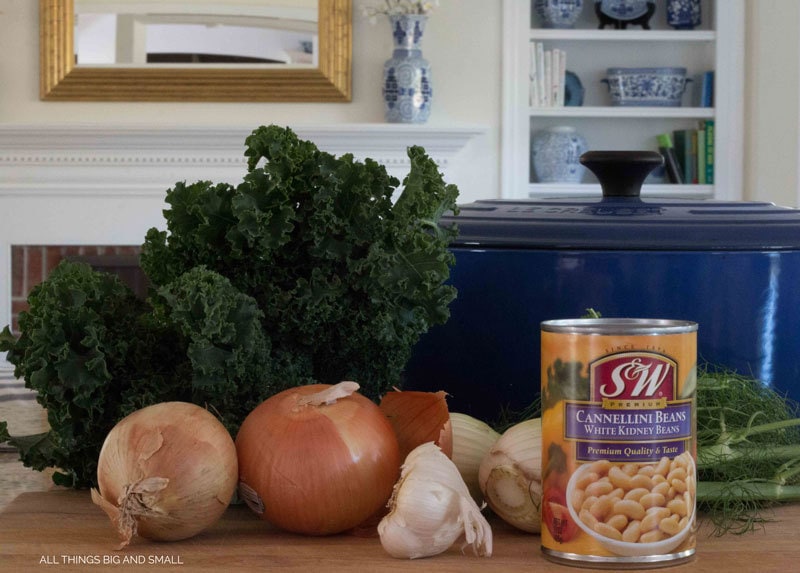 INGREDIENTS
6 T extra virgin olive oil
2 fennel bulb, stems and fronds removed and bulb sliced thinly
2 yellow onions, thinly sliced
8 garlic cloves, thinly sliced
1/2 teaspoon oregano
1 teaspoon freshly ground pepper
Pinch of red chile flakes
2 qt. chicken stock
2 bunches kale (stems removed) cut into bite-size pieces
Kosher salt or sea salt
Extra virgin olive oil
1 lb. Italian sausage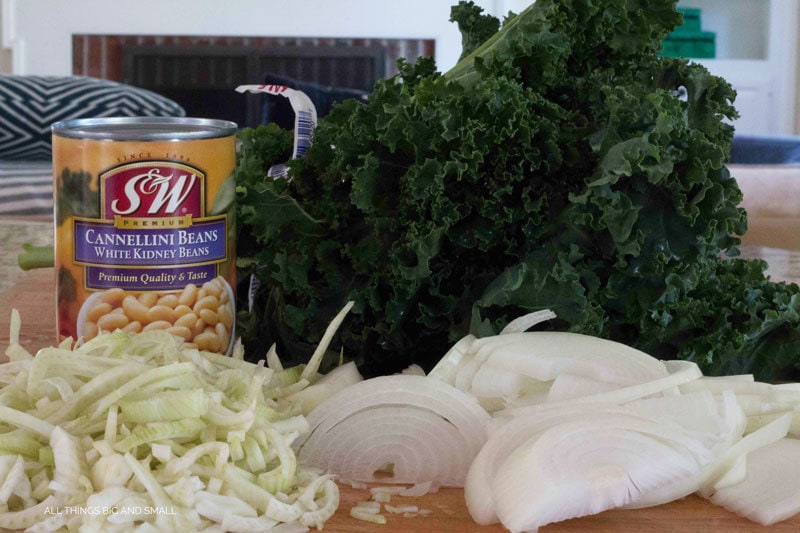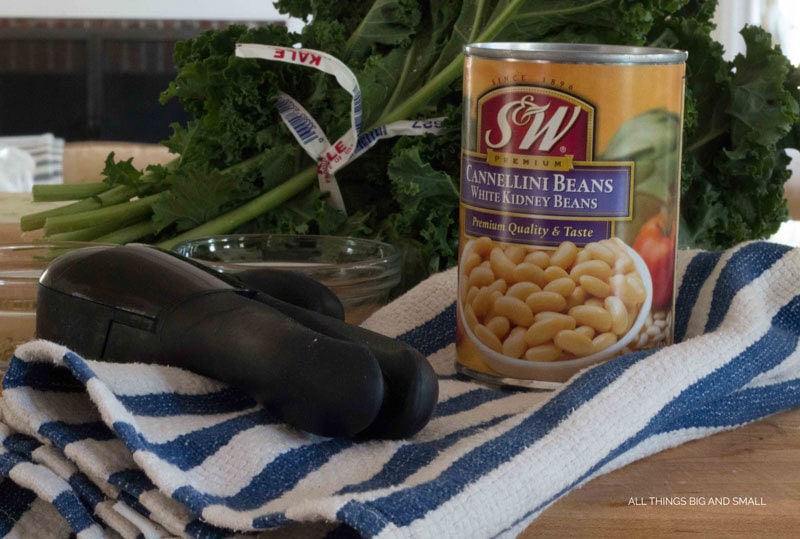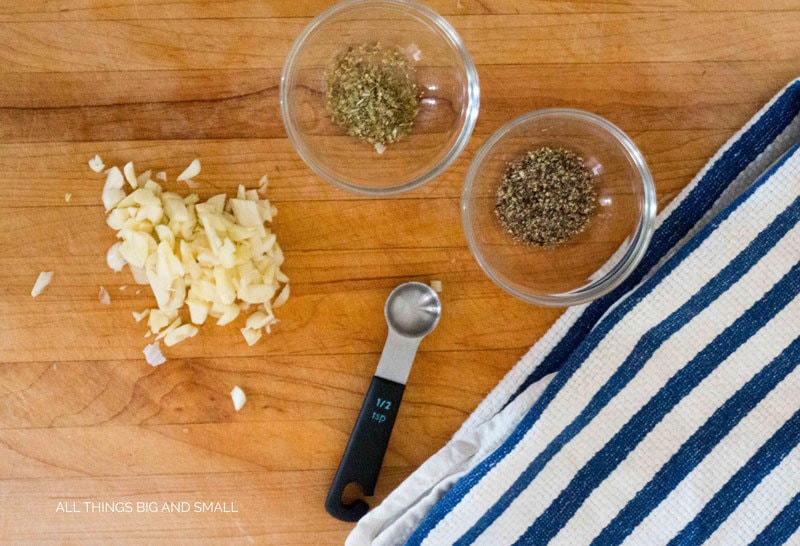 INSTRUCTIONS:
Heat the oil in a dutch oven over medium heat, add the fennel and cook for 10 minutes, stirring occasionally. Add the onion and garlic, turn the heat as low as possible and leave for 1/2 hour stirring occasionally. Add oregano, ground pepper, and chile flakes and cook for a minute until fragrant. Add the cannellini beans and the chicken stock and bring to a boil, then lower to a simmer. Meanwhile, preheat the oven to 350 and bake the sausages until cooked.
Monitor the soup and let it simmer for 45 minutes. Add the kale and cook for about 7 minutes (until just cooked). Add salt and pepper to taste. Drizzle with olive oil to taste, slice up the sausages and serve them on top of the soup. To make it extra tasty, you can always grate some fresh parmesan cheese over the top of the soup, or serve some warm bread on the side. We love doing both but the soup is great on its own!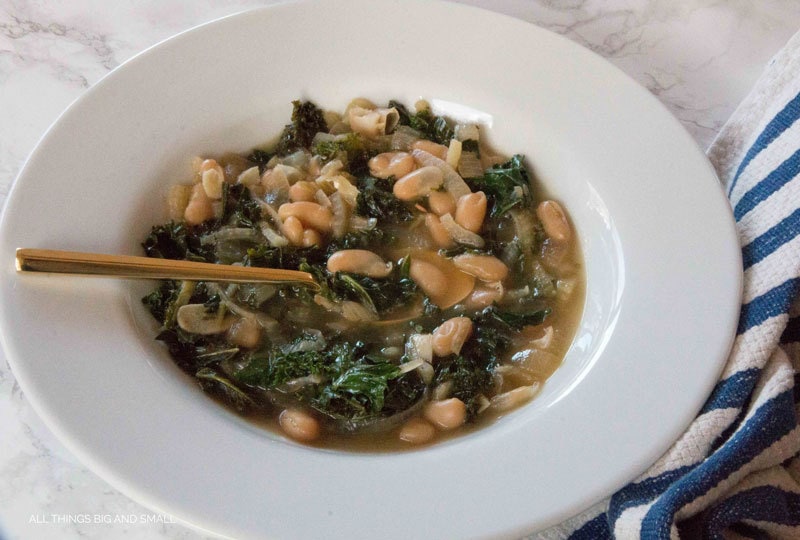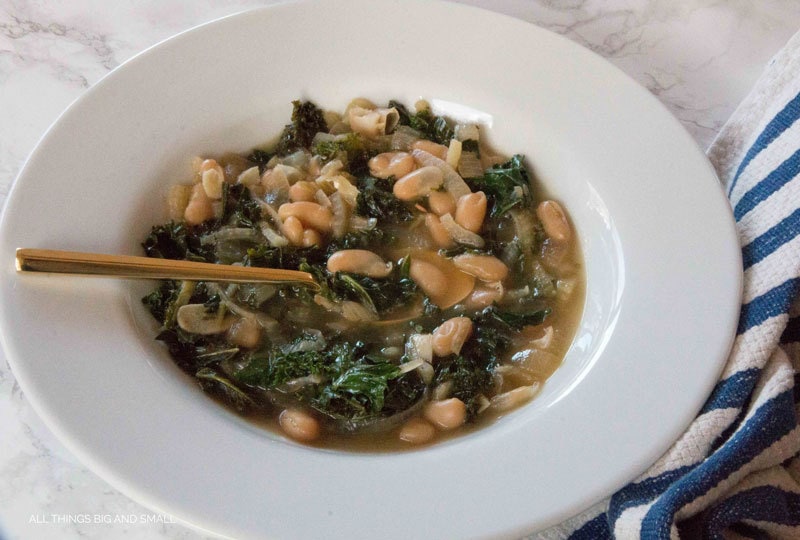 Tell me, do you have a favorite weeknight meal? How often do you eat beans in your family? If you like this post, please PIN IT and save it for later!