DIY Halloween Costumes: We love to make our Halloween costumes every year. And by we I mean my mother-in-law who is the sewer extraordinaire! Growing up, she always made my husband's costumes, and now she makes our kids costumes as well! While it is easy to go spend upwards of $50 for a Halloween costume, it is way more fun to make your own DIY Halloween Costume for your kids! Plus, you can control every aspect about it!
I promise to share my own tutorials in the future (this month kind of got away from me!) but here are amazing DIY Halloween costumes for kids from amazing DIY bloggers–and don't fret they are easier than they look! To see each individual costume, click on the link below its picture. And please remember to pin from the original source (go to the blog listed and pin from there!) If you want to pin this graphic below though PIN AWAY!
*affiliate links have been used at no additional cost to you. When and if you choose to buy a product from one of these links, I get a small commission which helps keep this blog up and running!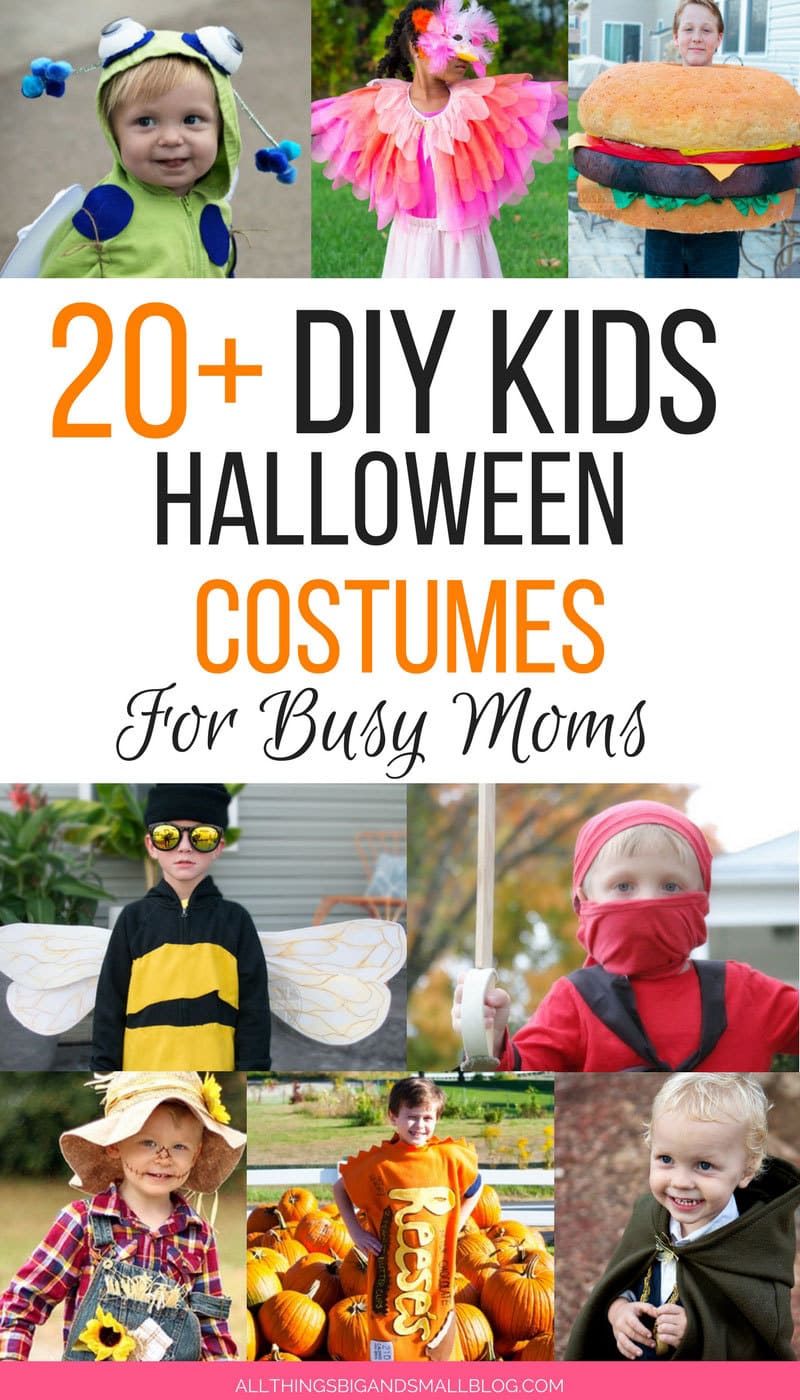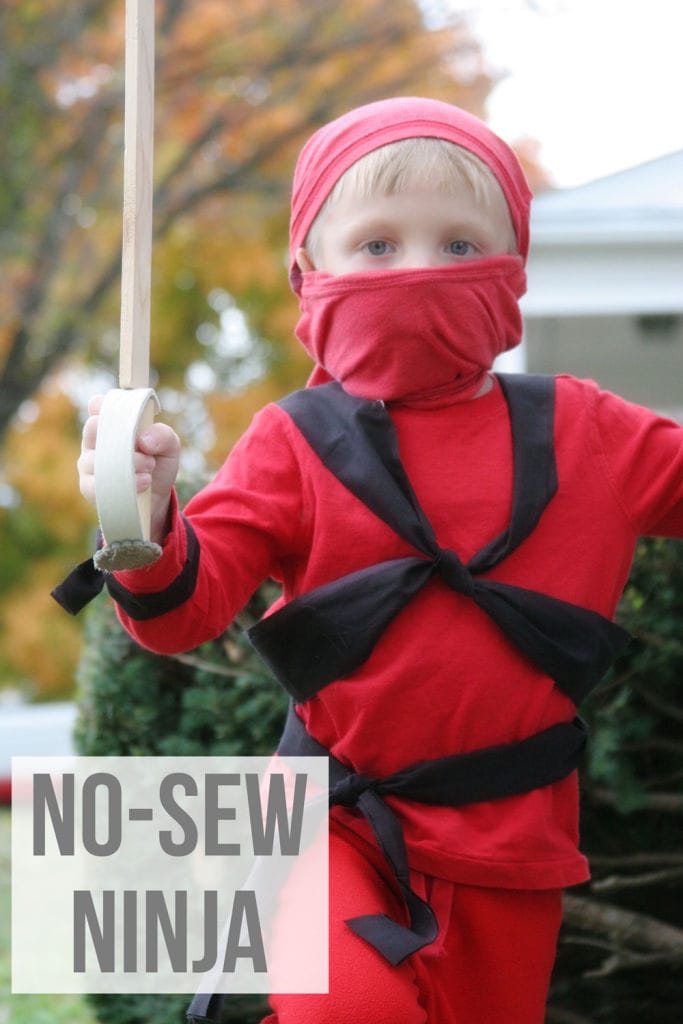 No-Sew Ninja Costume by Craftivity Designs
I love this No-Sew Ninja Costume by Craftivity Designs! I can see Jack loving this costume in the next few years!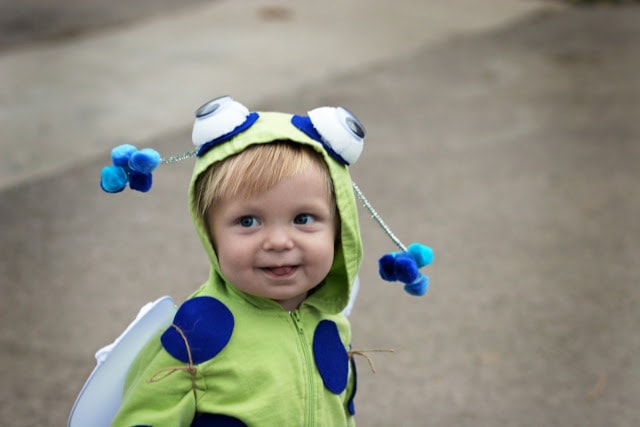 Baby Bug Costume by Craftivity Designs
This Baby Bug costume by Craftivity Designs is too cute! It reminds me of our bumble bee costume.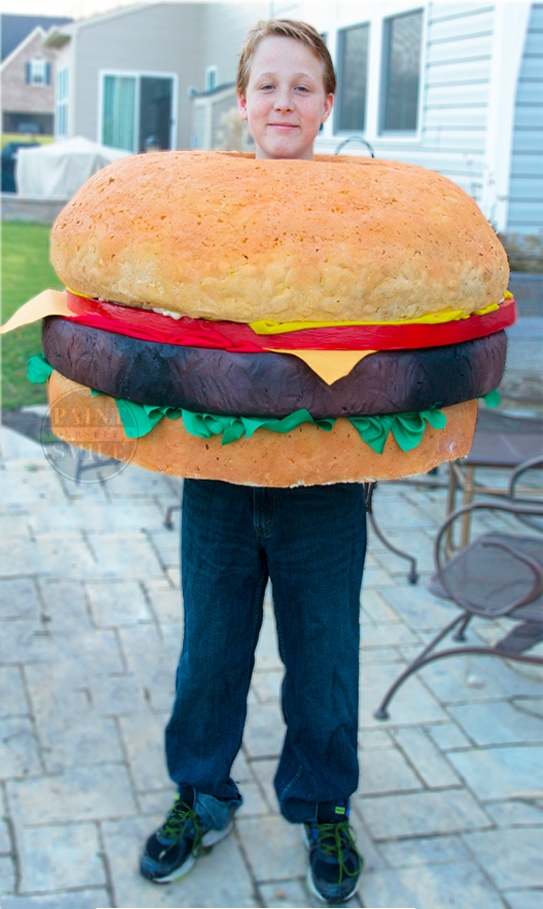 DIY Hamburger Costume by Paint Yourself a Smile
Now this is one original costume! It is such a fun idea and would be a great costume for an older kid!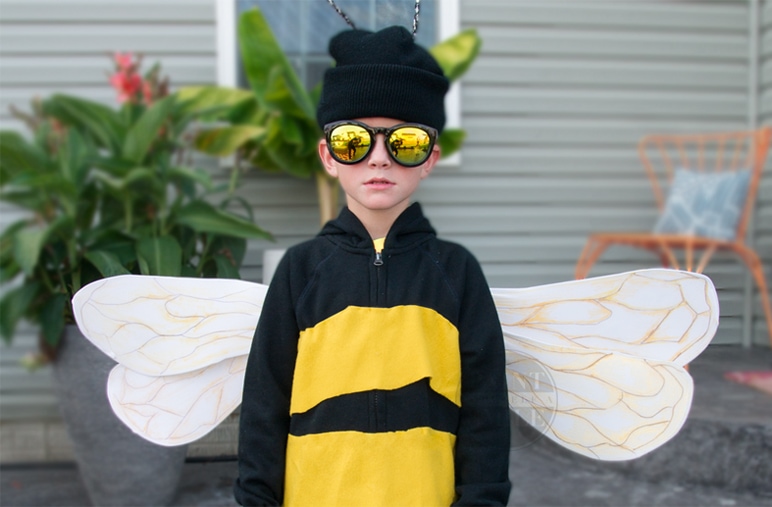 DIY Easy Bumble Bee Costume by Paint Yourself a Smile
I love this bumble bee costume from Paint Yourself a Smile! It is such a fresh take on a classic Halloween Costume!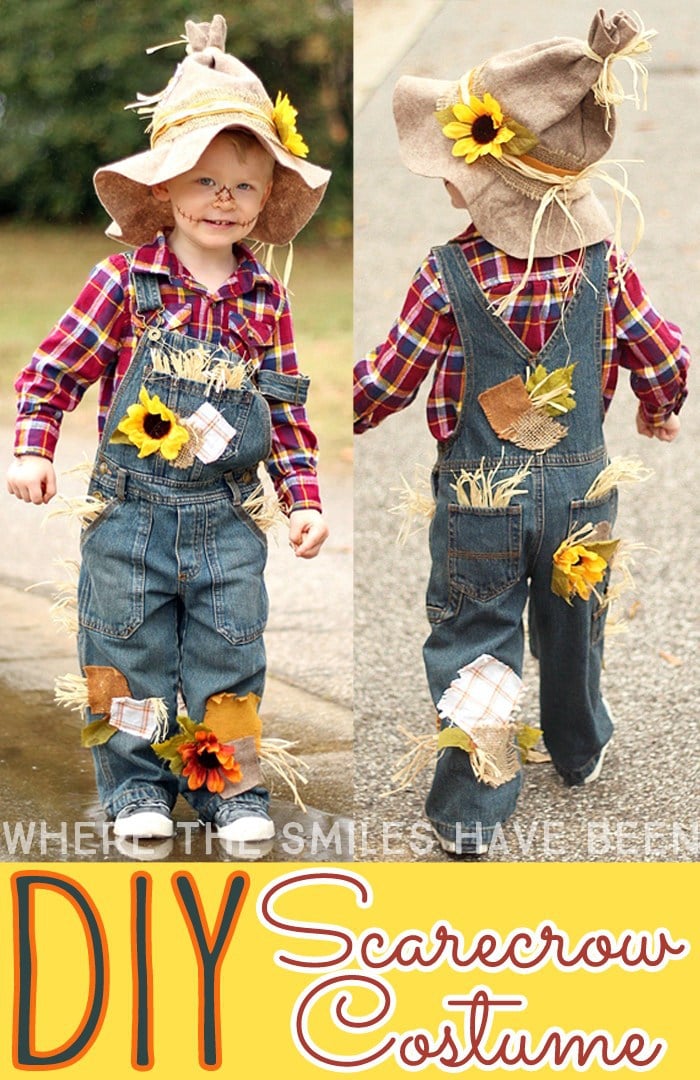 DIY Scarecrow Costume by Where the Smiles Have Been
What a darling little Scarecrow! Where the Smiles Have Been made such an adorable DIY Halloween Costume, I know it was a hit of the neighborhood!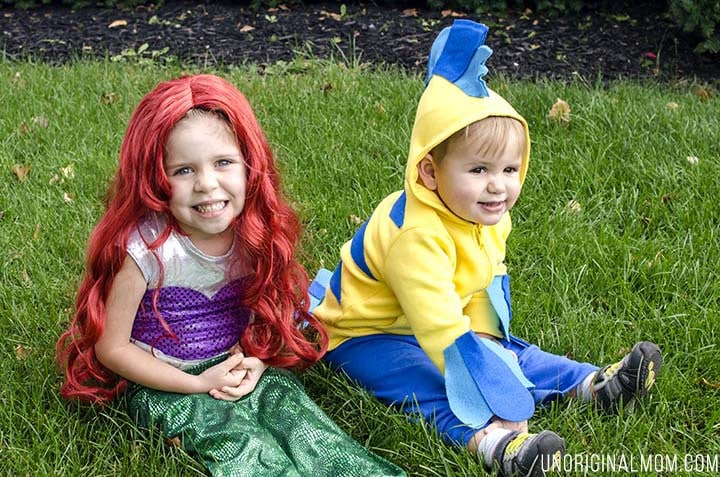 DIY Little Mermaid and Flounder Costumes by The Unoriginal Mom
This would have been such a cute brother and sister DIY Halloween Costume idea for little ones! Maybe next year!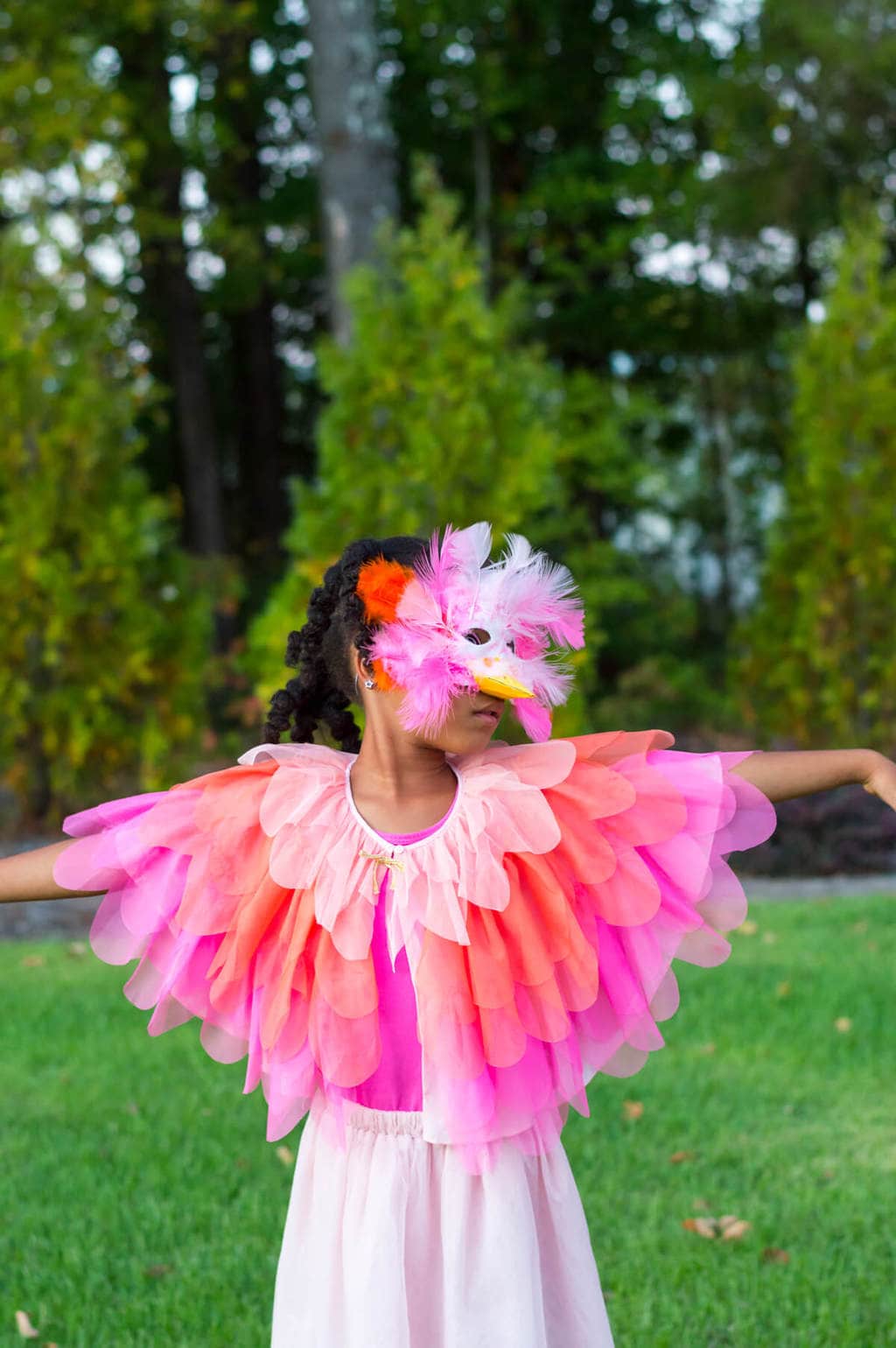 DIY Bird Costume by The Home I Create
The Home I Create made such a beautiful DIY Halloween Costume–I love all of the colors in the wings!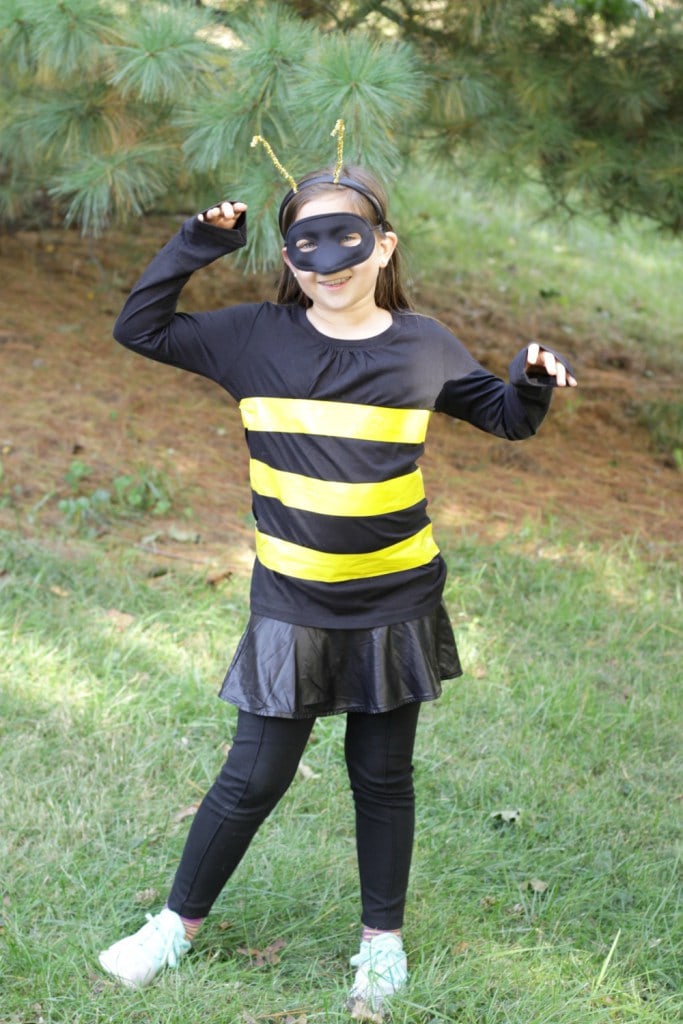 DIY KidsBee Costume by Cassie Bustamante
Cassie Bustamante made a darling DIY Halloween Costume for her daughter–I love how she used duct tape for the stripes–so much easier than sewing! See her complete tutorial for the how-to!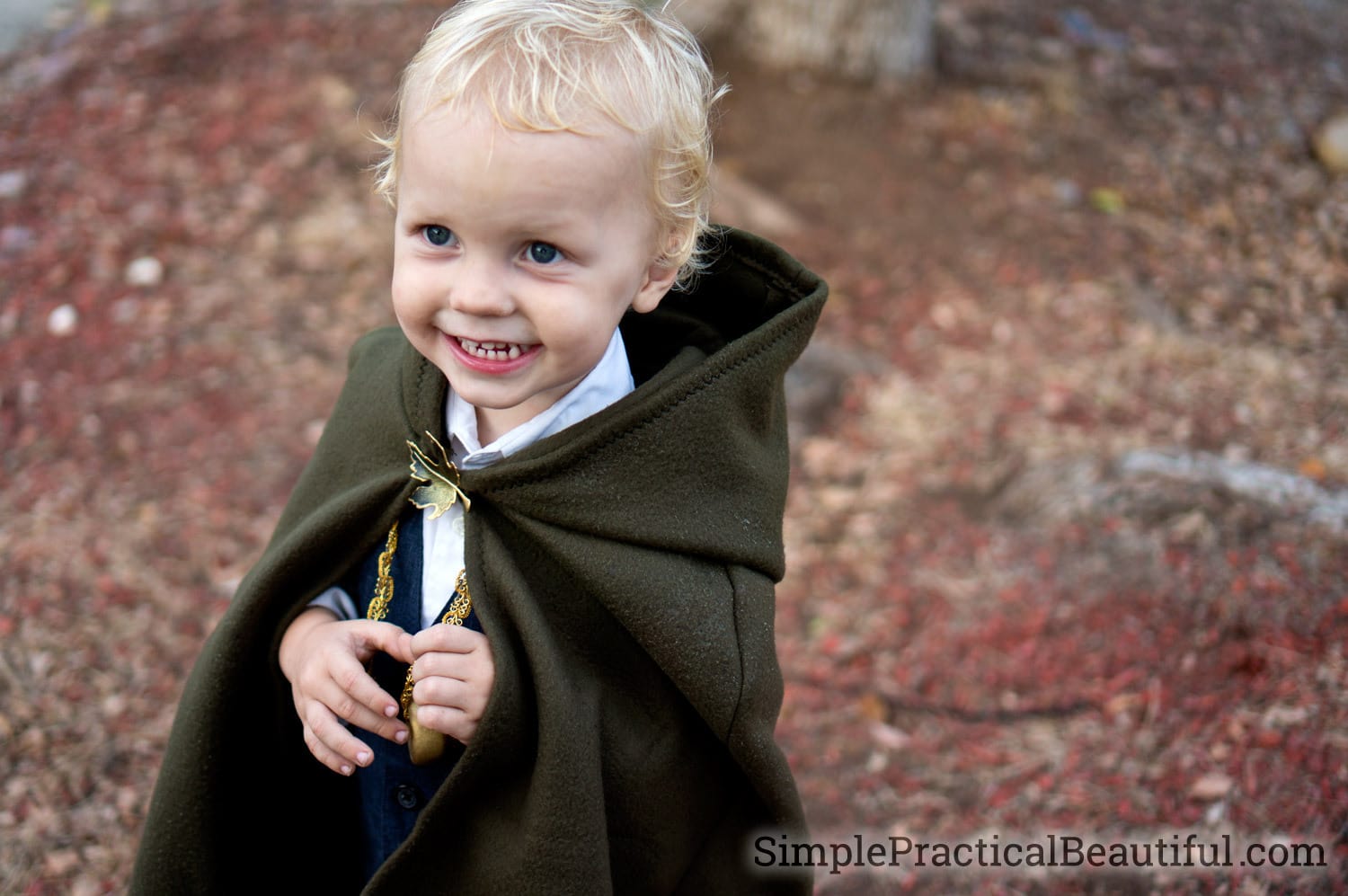 DIY Kids Frodo Costume by Simple Practical Beautiful
Now Simple Practical Beautiful's DIY Kids Halloween Costume for Frodo is too sweet! I dare say he is the cutest hobbit ever!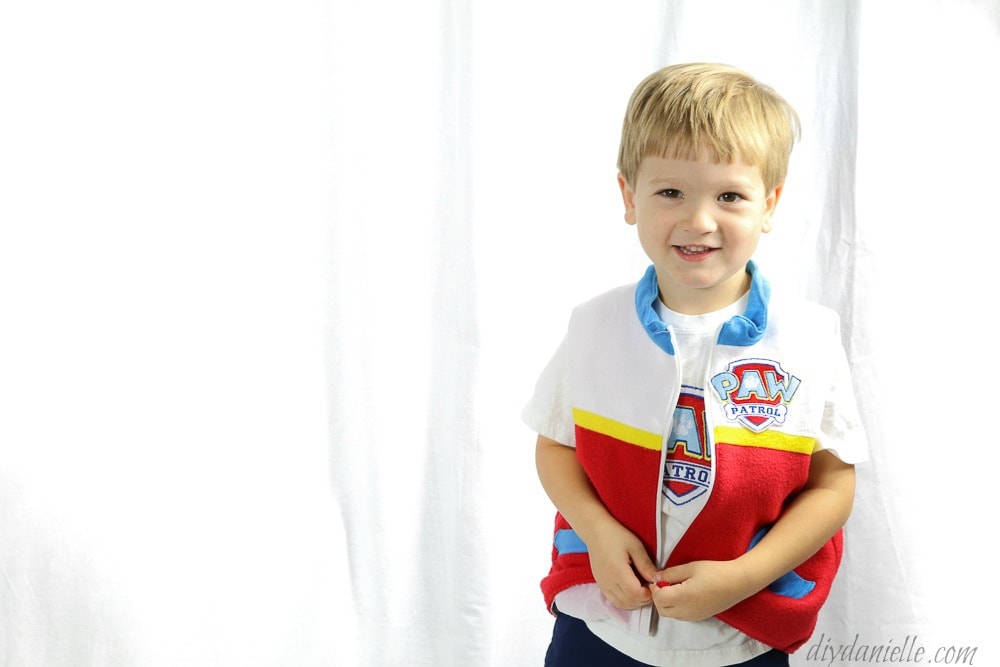 DIY Paw Patrol by DIY Danielle
For all the Paw Patrol fans out there, DIY Danielle made an amazing DIY Halloween Costume for her little guy!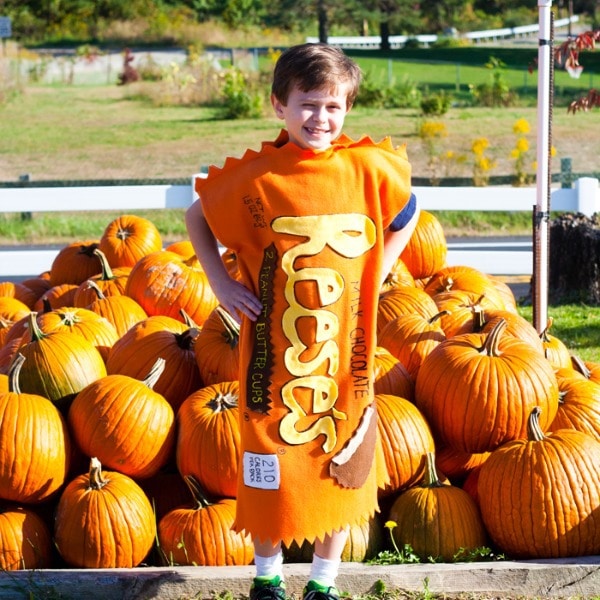 DIY Reese's Pieces by Cupcakes and Crinoline
And if your kid loves Reese's Pieces, then Cupcakes and Crinoline just made your day so much easier! Love it!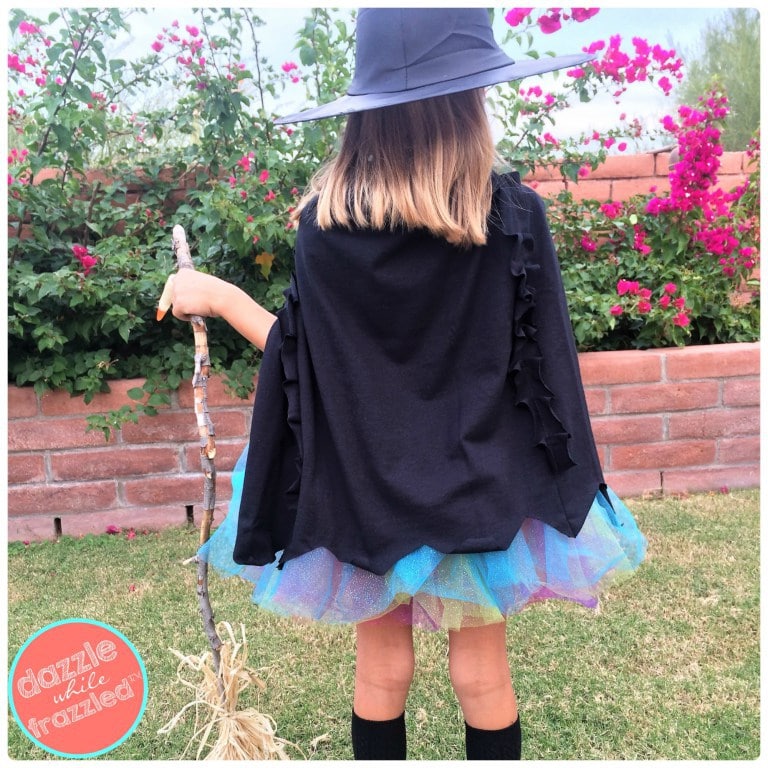 DIY Witch's Costume by Dazzled While Frazzled
I love this DIY Halloween Costume for a Witch so much–I might just have to make an adult version of the one Dazzled While Frazzled created!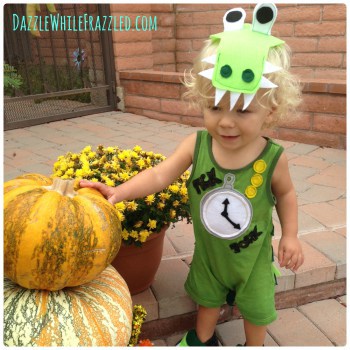 DIY Tick-Tock Costume by Dazzled While Frazzled
Can you tell Dazzle While Frazzled is a rockstar when it comes to DIY Halloween Costumes? This Tick-Tock Costume is perfect for the littlest Peter Pan fan!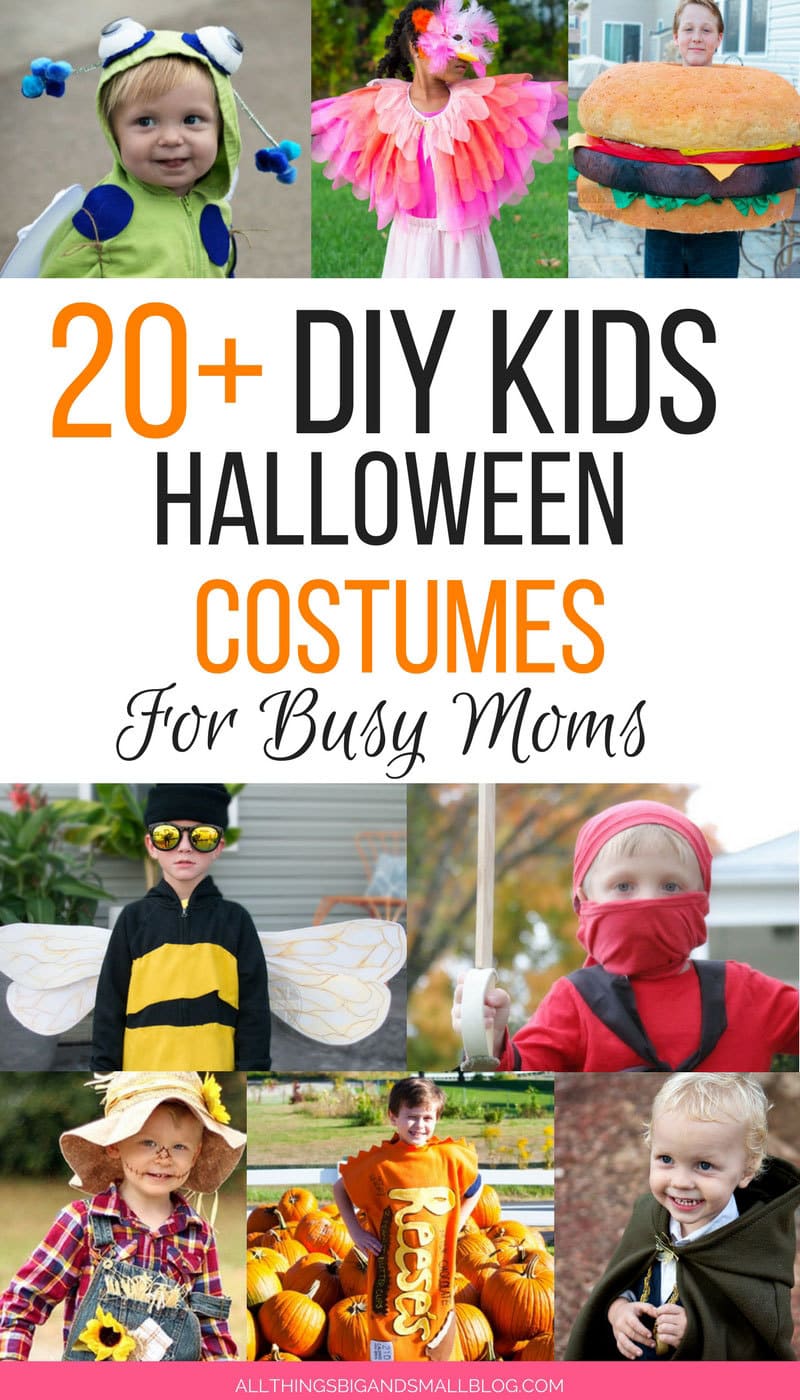 And if you aren't feeling crafty…here are my favorite adorable costumes you can easily buy!