Art Gifts: If your preschooler loves art as much as mine does, then art gifts are one of the best presents you can give. My kids end up making some sort of art every day in part because we always have the art supplies available and ready. Plus, these make terrific rainy day or snow day activity boxes!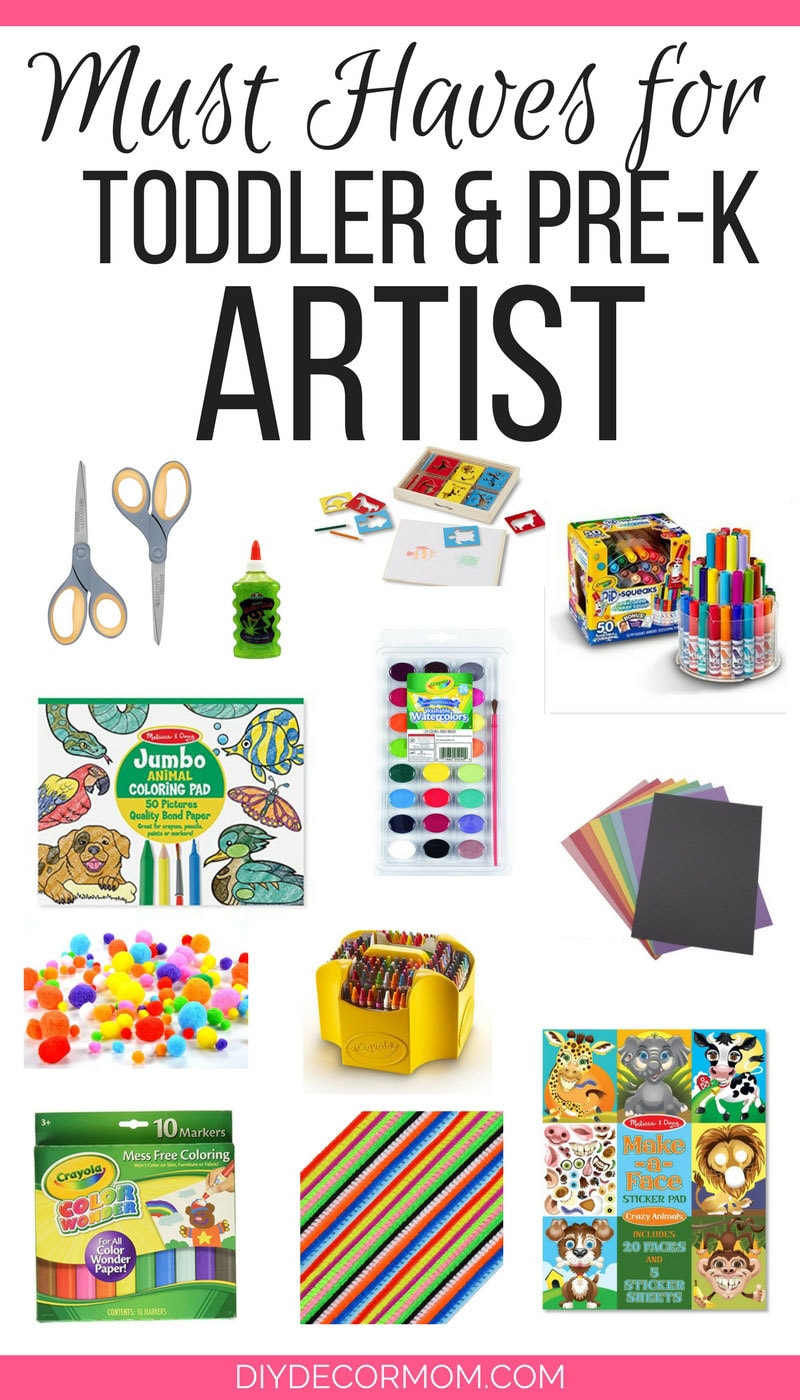 scissors/ glitter glue/ stencils/ markers/ animal coloring pad/ watercolors/ craft paper/ pom poms/ crayons/ mess free coloring/ pipe cleaners/ make a face sticker pad
ART GIFTS FOR PRESCHOOLERS
My rule is that all art supplies have to be washable. There are no permanent markers or pens in reach of my kids in our house, nor too sharp scissors. Crayola has really come a long way with their marker technology, and I have never had a problem getting their washable markers out of any clothing or fabrics.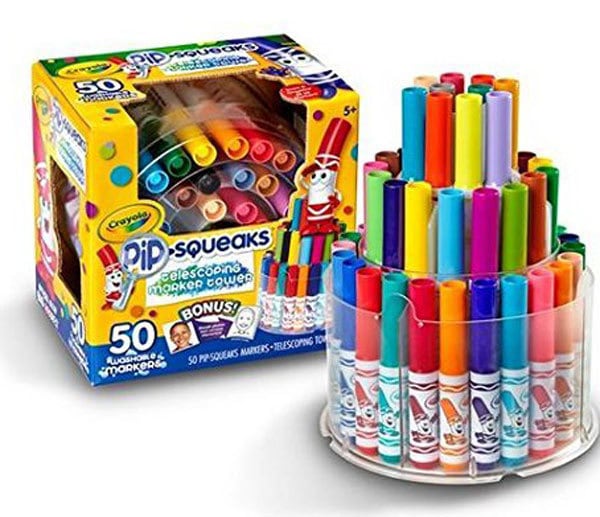 If I were to pick just one art gift for a kid, this would be it! Way more fun than crayons (and much more rewarding for little kids) these markers are the perfect size for little hands. They are about half as tall as the normal Crayola markers but the same width, so they are easier to handle for younger kids. The tower display makes it easy to see all the colors at once and is a pretty item to have out on your table. Believe me, it is way better than looking at a ratty cardboard box or a big plastic box. See it in our playroom below!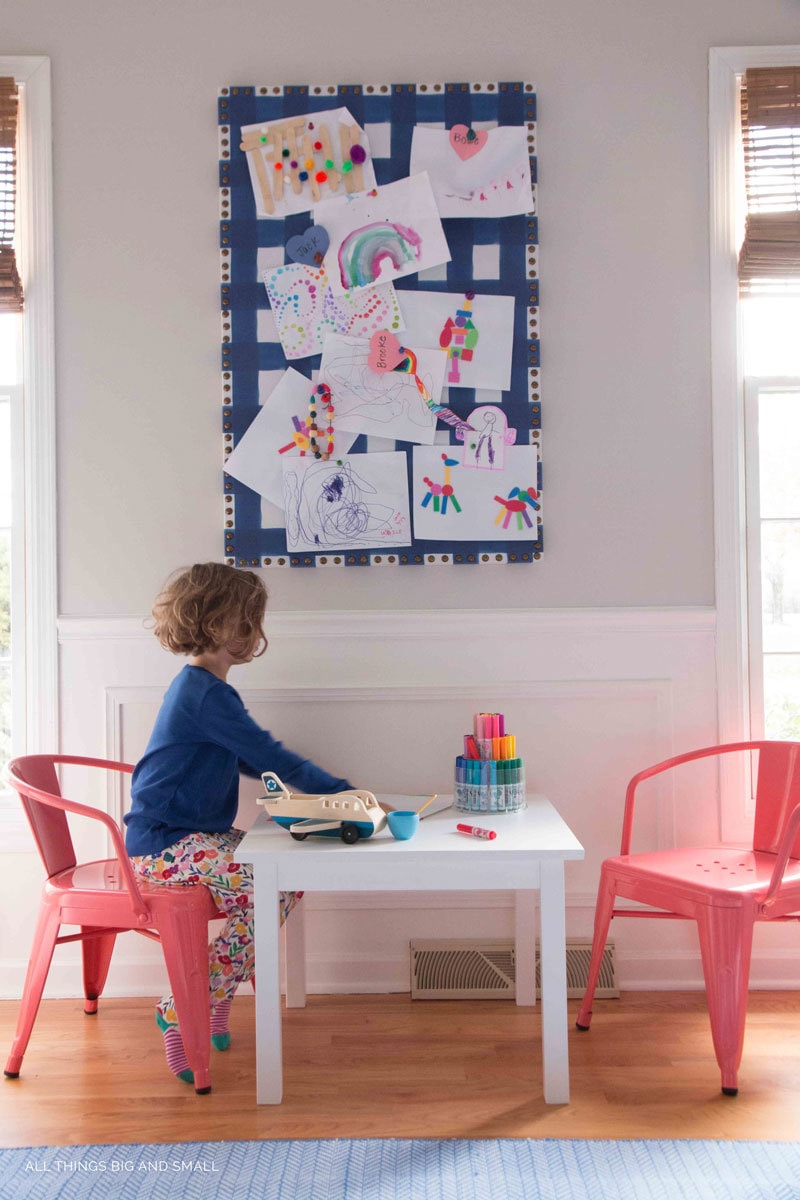 The next item is another must have for a preschooler's art set, and make a great art gift or stocking stuffer. As scary as it sounds to give a preschooler scissors that actually cut, it is an important skill that needs to be fostered and taught. Also, having scissors that actually work is way more rewarding than child-proof scissors that can hardly cut through paper, which only leads to frustration. Of course, we follow scissor safety, so my kids only use them when I am around, and have also learned the proper way to walk with them. We have tried several pairs of scissors and I would recommend these scissors over all the others.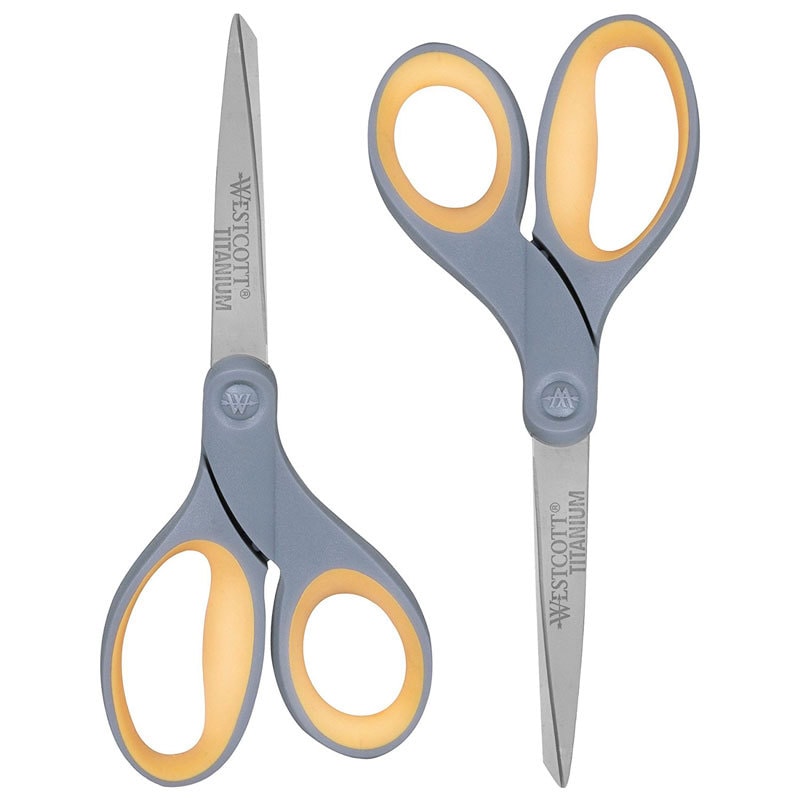 The next item, is a fantastic art gift for a special occasion. If you are on a trip, or on a plane, or just want a little hands-off art time, then these mess free coloring markers are the perfect thing! The idea is that these markers only work on special paper, otherwise they show up as clear. I love these markers and think they are perfect for letting a younger kid use markers when you might not 100% trust them to not go color on the wall! You do have to buy special paper for them to work with which can get a little pricey for an everyday activity; but, it makes a fantastic treat for those times you need to guarantee mess free coloring.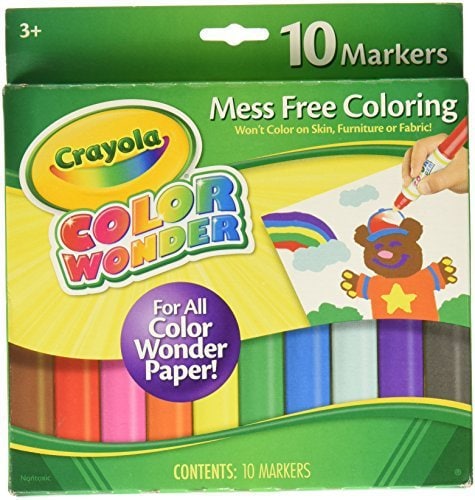 We have an entire box devoted to fun art supplies and art gifts. These art supplies aren't out every single day, but will make an appearance along with jumbo popsicle sticks, pipe cleaners, and googly eyes and glue, when we are doing longer art projects. Having some inexpensive paper plates like these also is a great material for art projects and is very cheap–find the best price at Target! A bunch of these items all together would make a terrific art gift for any preschooler or a fun rainy day activity box (what our special art supplies have become.)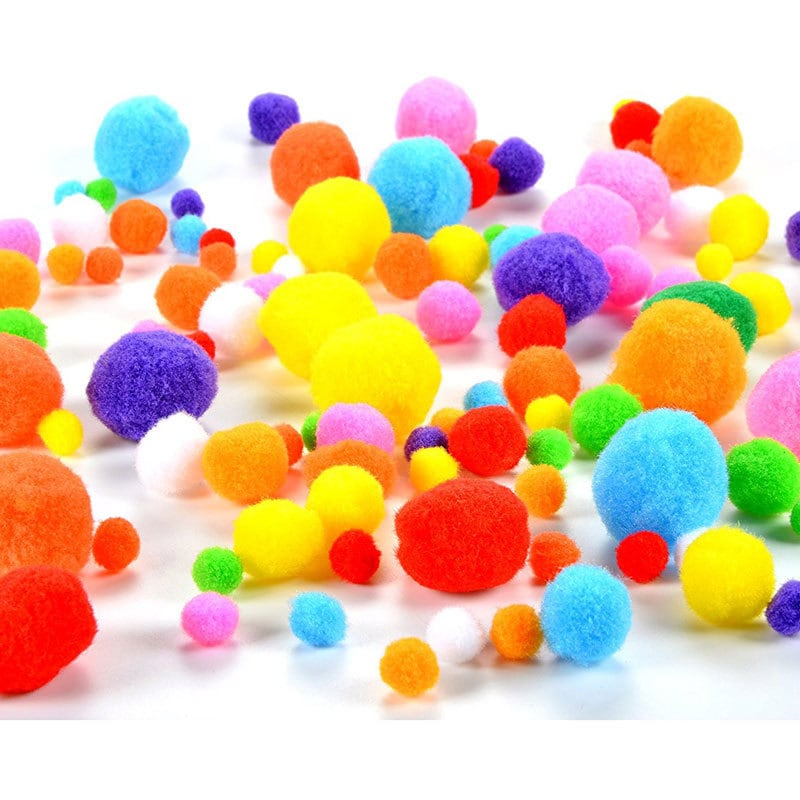 For days when we can't go outside, I always try to have a few little surprises in my stash, and I will often bring out a new coloring book for the kids. While the Dollar Store always has good ones (for a dollar) I find the ones by Melissa & Doug to have more lasting entertainment for the kids. This animal coloring pad is a favorite with both my kids (ages four and two). And this make a face sticker pad is a great solo activity for smaller ones–I will often bring it out when I am preparing dinner.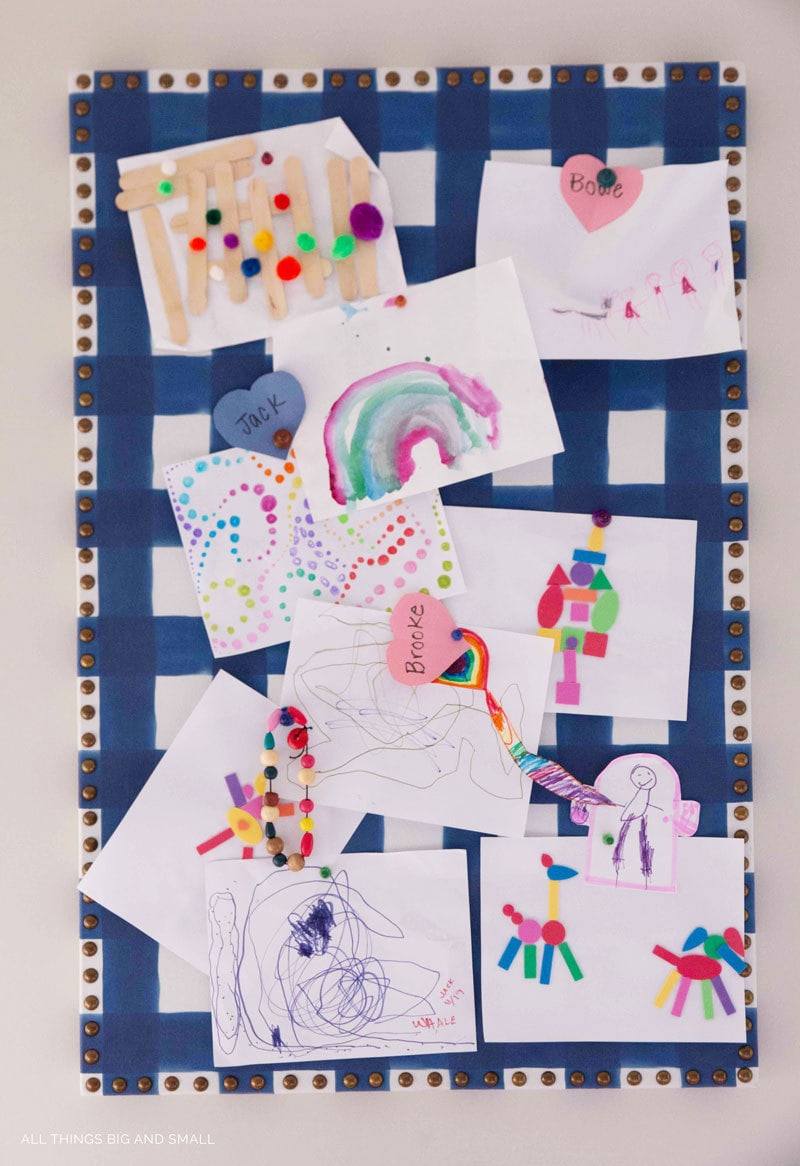 For preschoolers, watercolors are another great way to work on another set of fine motor skills (and it's way less messy than other paints!) The larger sets are nice to have because I can split them up (it comes in three different sections) and give one to each kid.
The last item is fun wooden beads. You can see that my daughter loves making necklaces and bracelets with these. It is way more cost effective to buy a big bag of them than it is to buy individual marketed for kids bead kits. I have also found that having the right string makes a big difference. This black elastic string is thick enough for kids to hold (four year olds), and stretches which is great for necklaces. For the younger kids, putting beads onto pipe cleaners is easier.
Mom Tip: To contain the mess (and avoid beads going everywhere) use a cookie sheet for the kids to work on, and put the beads into bowls.
Well, there you have it–our favorite art supplies that would make great art gifts for any preschooler!
SAVE THIS FOR LATER