Benjamin Moore Cloud White: Looking for a warm white paint color that doesn't read as beige? This lovely white paint color with a touch of cream is a great white paint for rooms in your house and pairs beautifully with Benjamin Moore's Simply White!
BENJAMIN MOORE CLOUD WHITE
When we were looking to paint our kitchen and our nursery, I wanted a warm white that wouldn't read "cold" in the dreary winter months that never seem to end here in Wisconsin, so I fell in love with BM Cloud White. It is a neutral white paint color that doesn't read as a beige and comes across as an off-white white. It is warm enough to feel cozy and bright enough to feel white!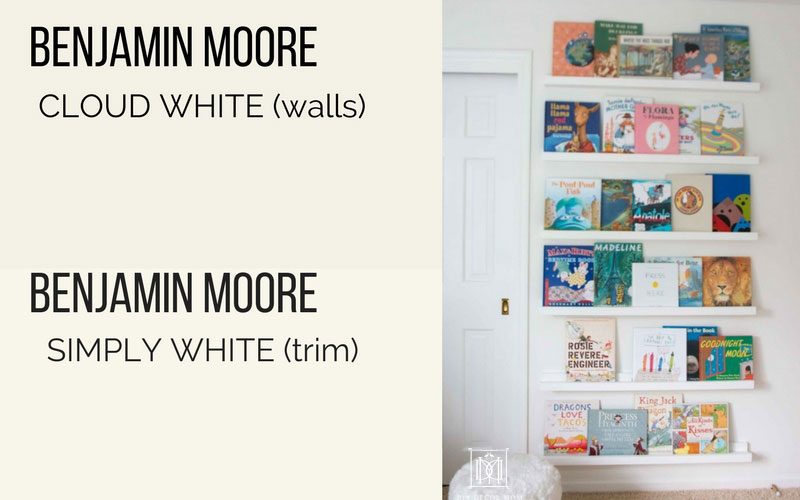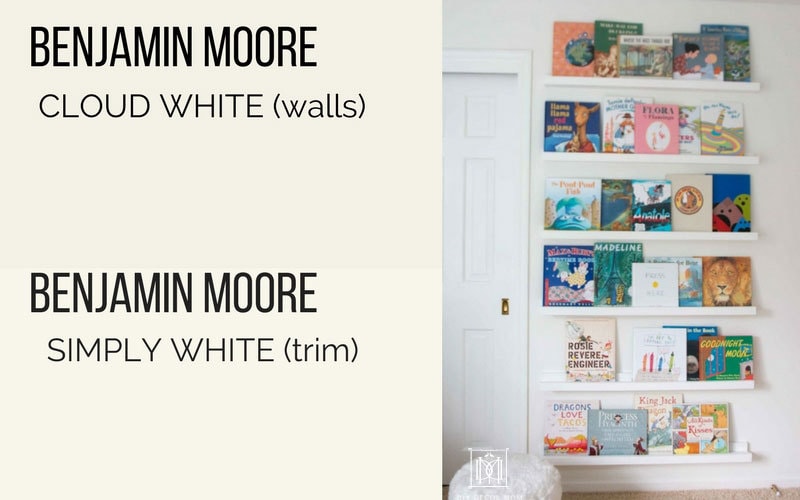 BM CLOUD WHITE BEDROOM
Our nursery is painted BM Cloud White and it is a fantastic neutral paint color for a bedroom if you want an off-white paint. It goes really well with white Ikea curtains and Ikea cribs, as well as all the trim which is Benjamin Moore Simply White.
Before you paint though, make sure you grab this! It has cut my time painting in half! Seriously–I would pay three times the price happily to save as much time as it saves me!
*affiliate links have been used see my disclosure policy here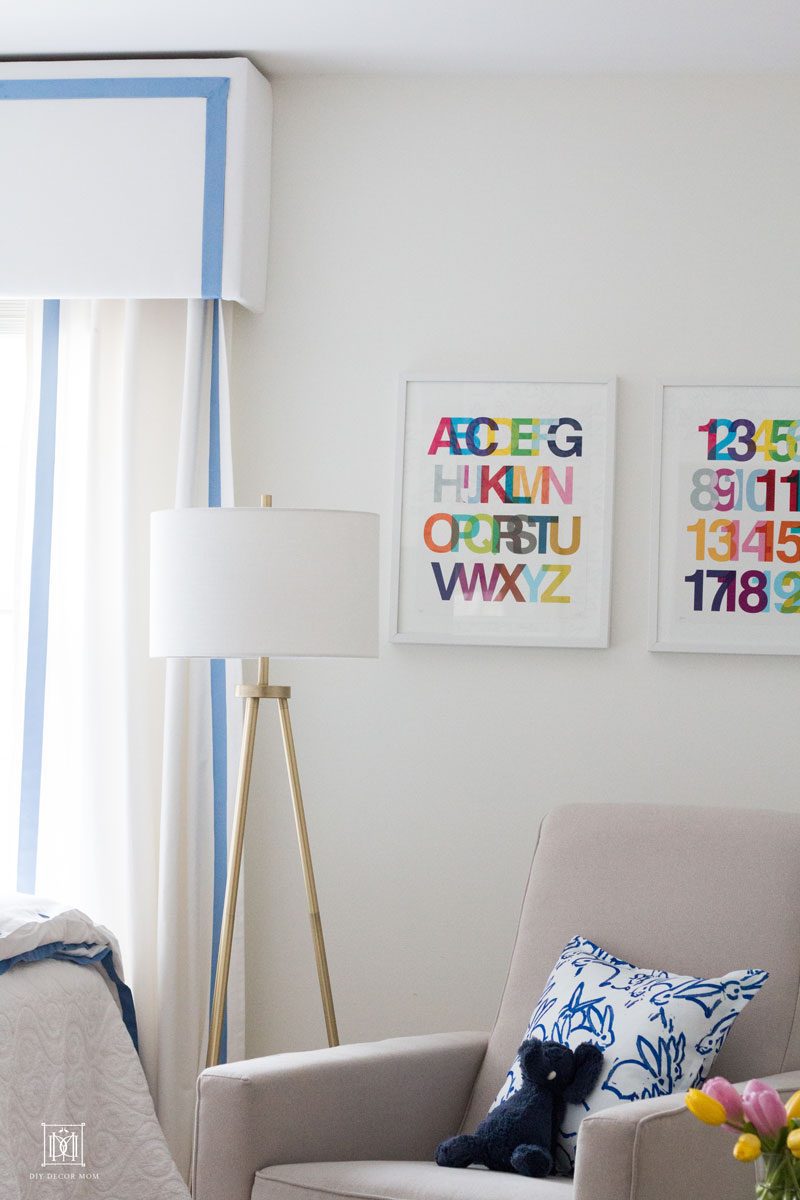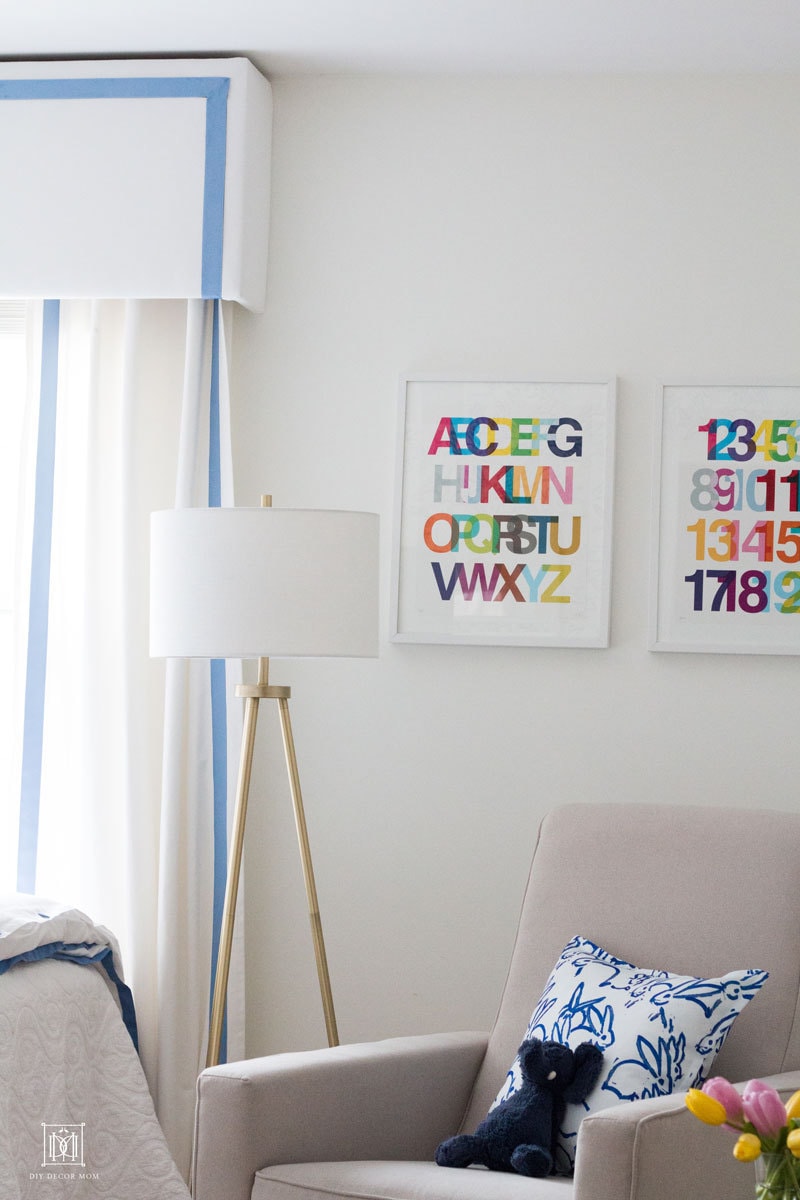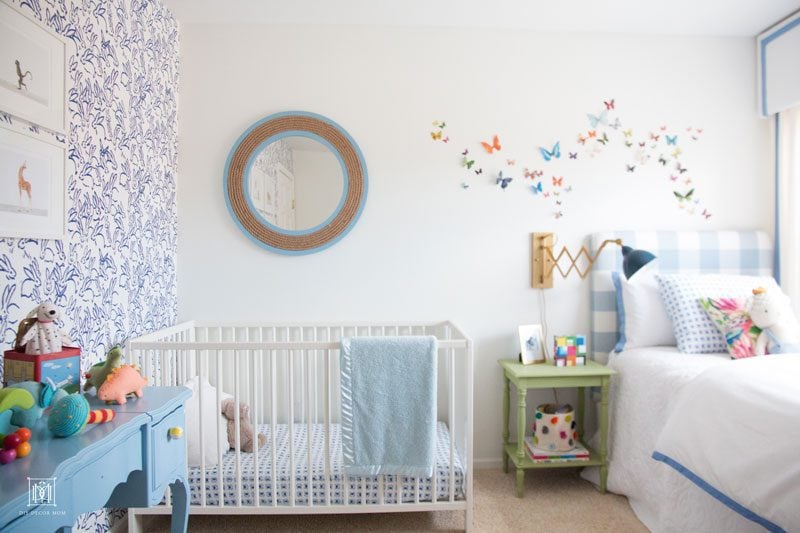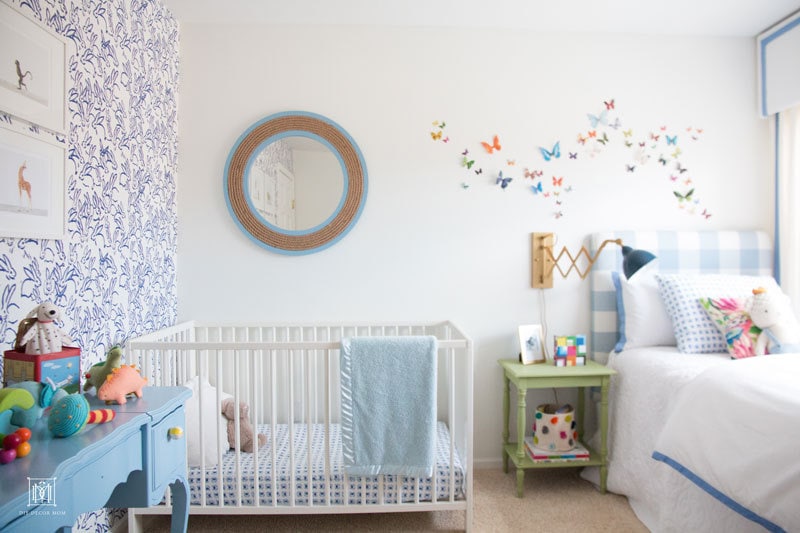 This paint tool will change the way you paint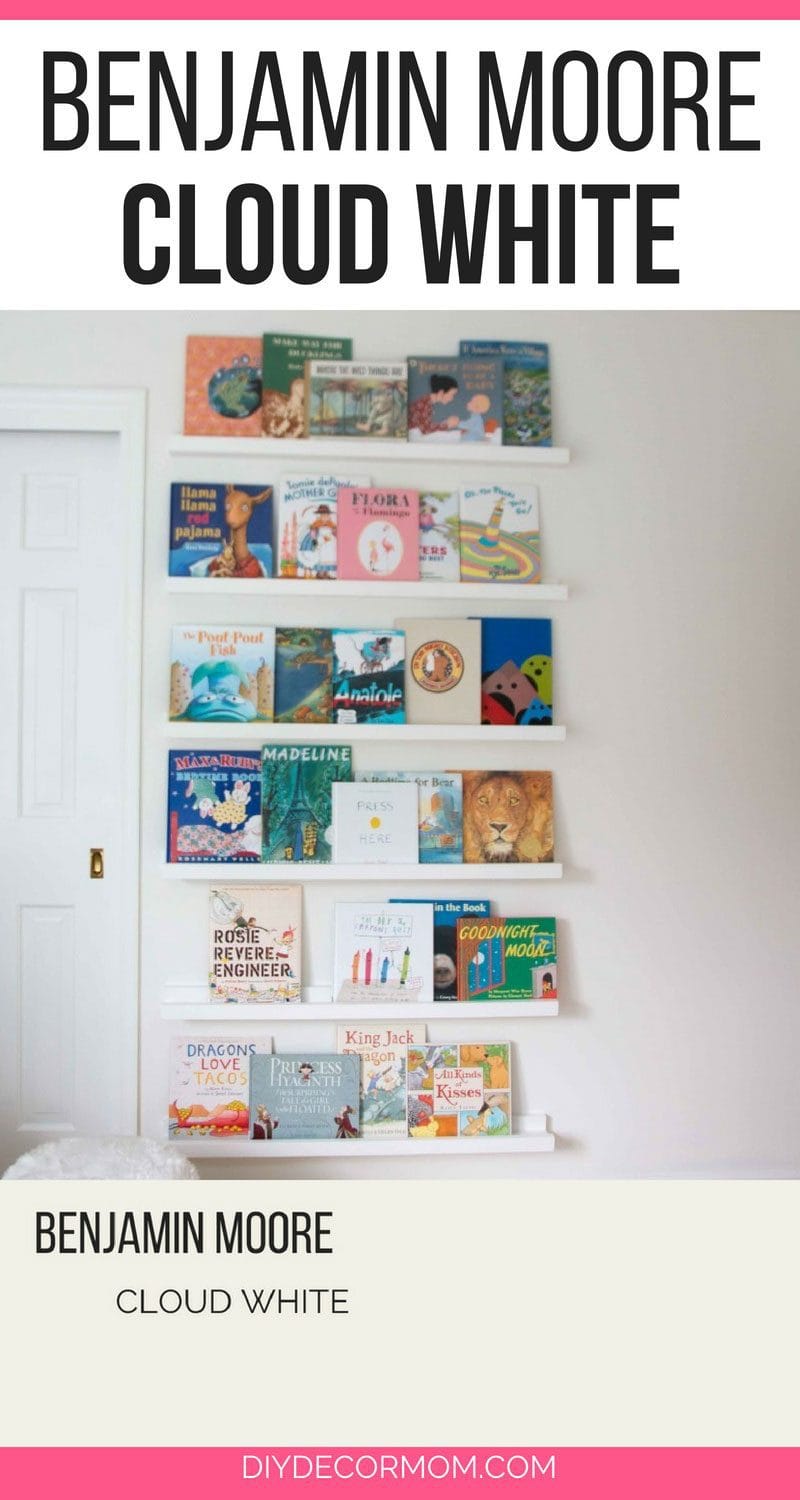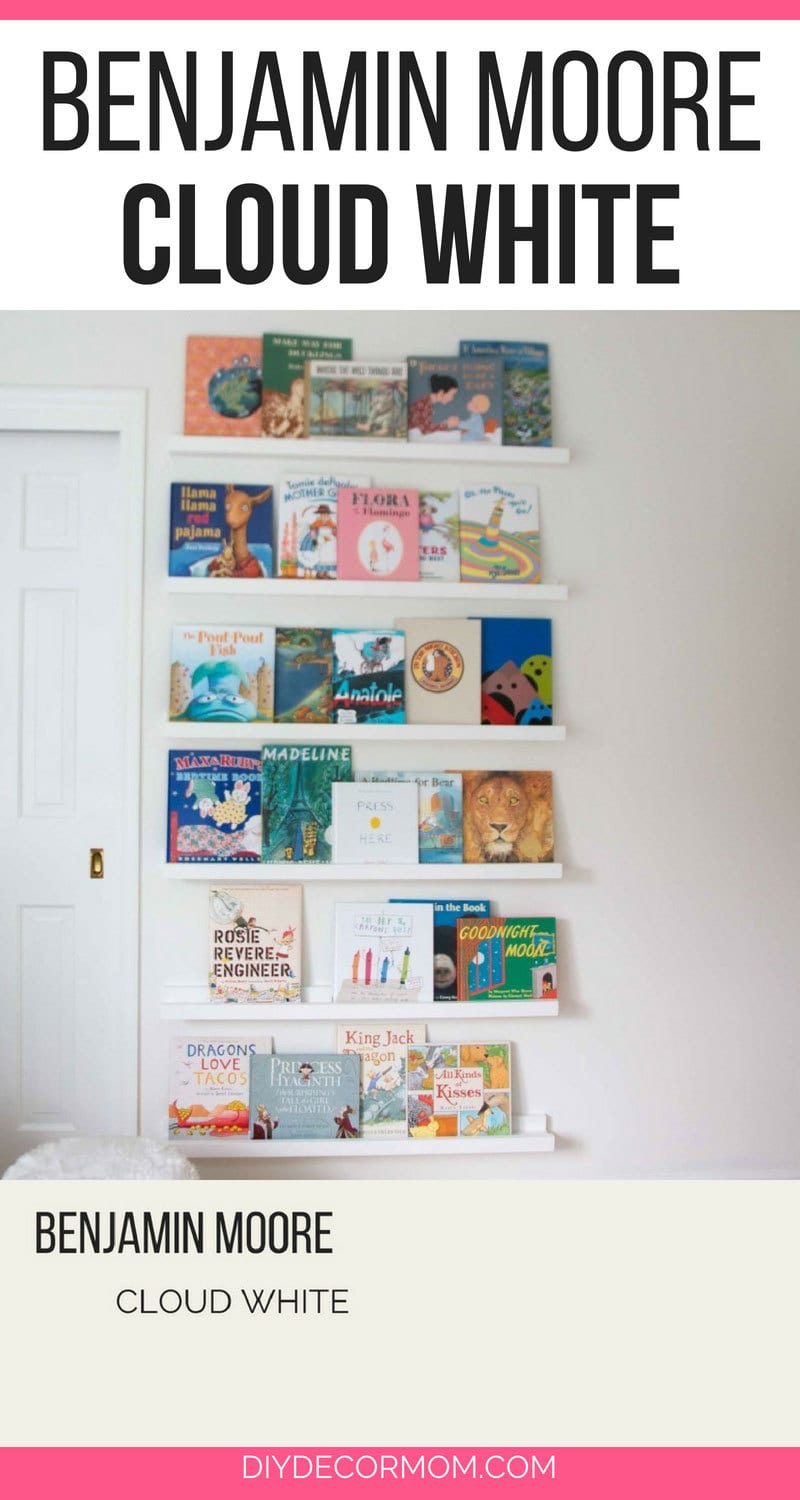 CLOUD WHITE KITCHEN
We also painted our kitchen, BM Cloud White. You can see it in the picture below right next to Benjamin Moore Classic Gray to the left and Benjamin Moore Balboa Mist in the playroom.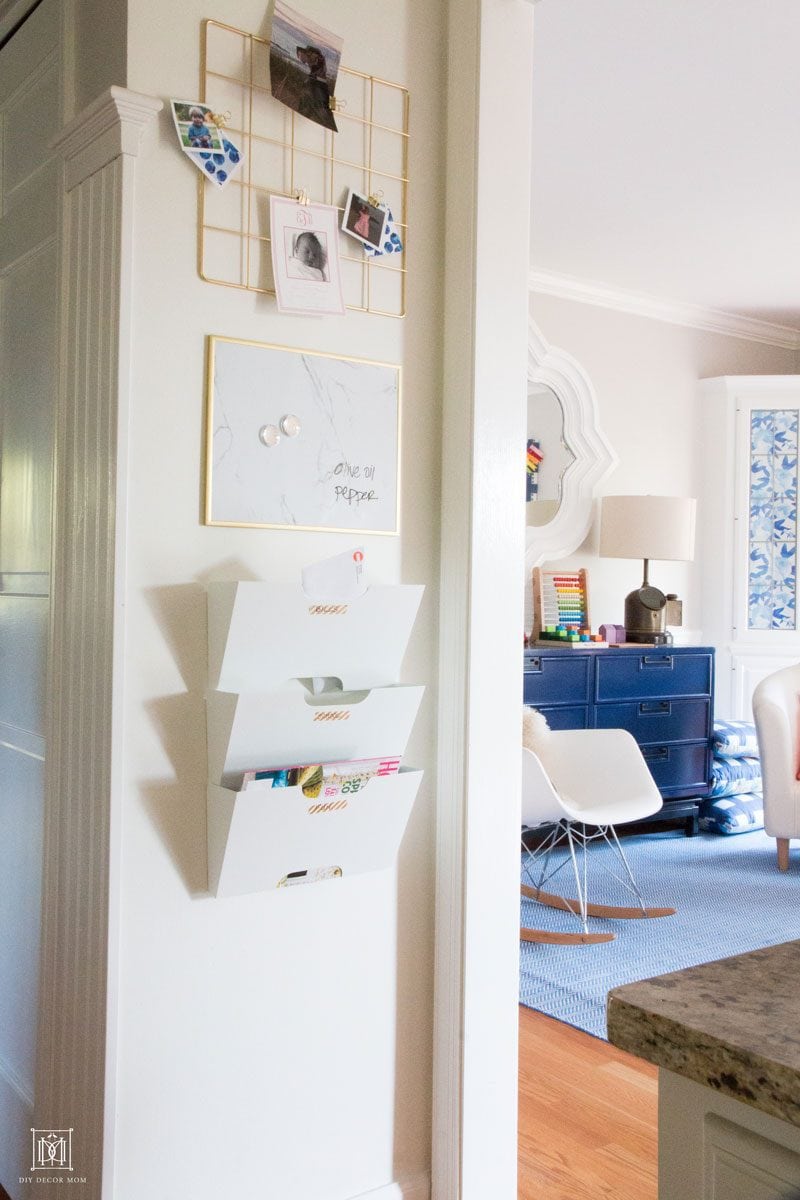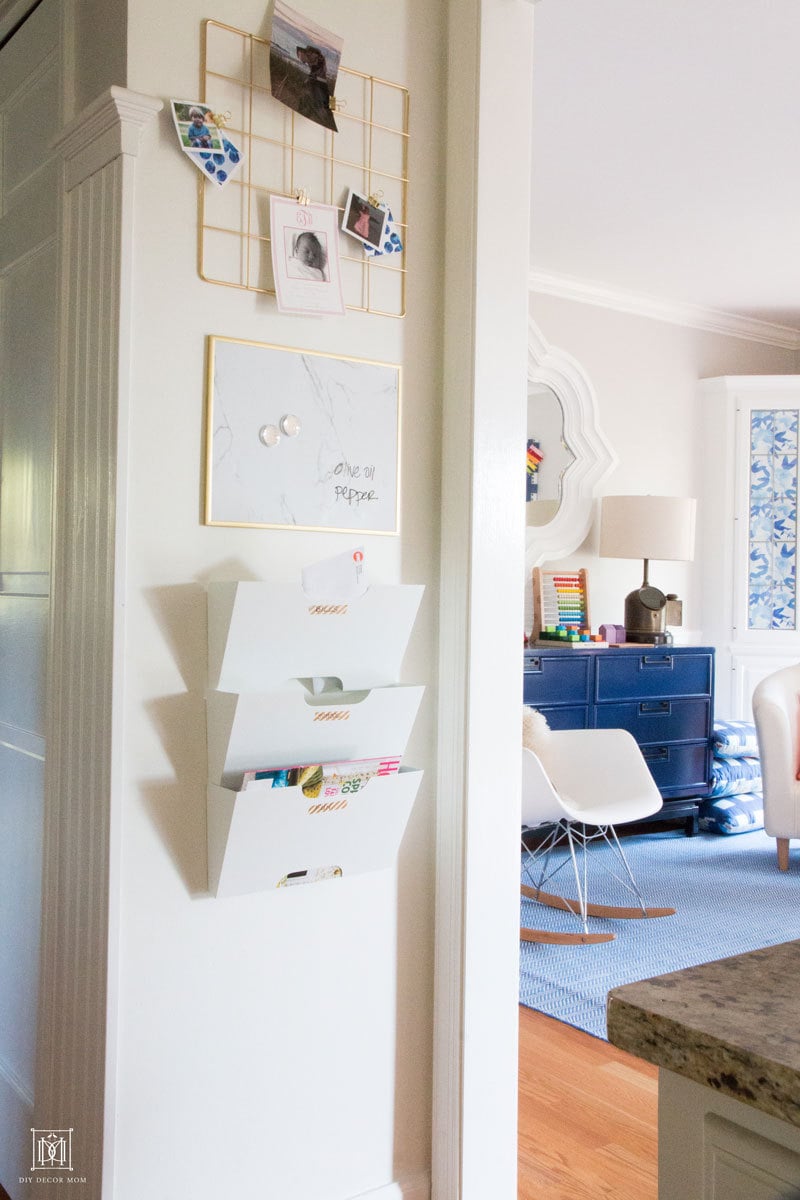 The cabinets are not painted Cloud White (I don't know the paint color because the previous owners painted them) but you can see how warm Cloud White reads in this room, and it goes well with the granite countertops.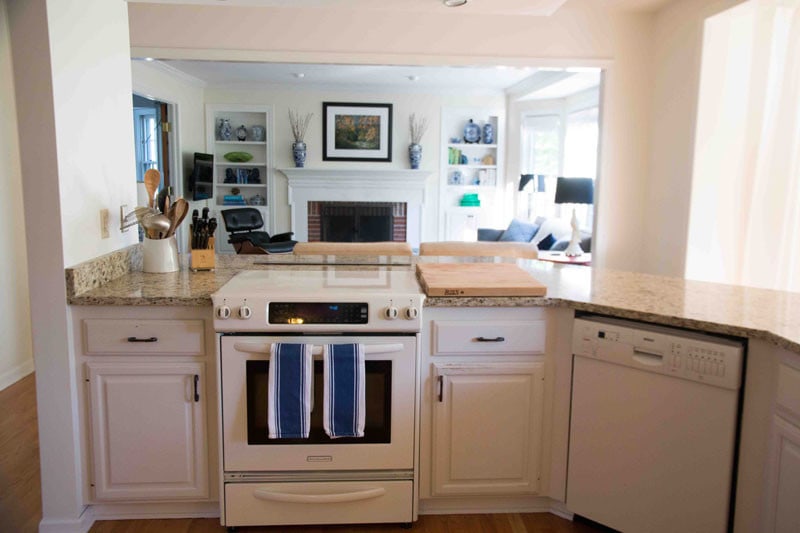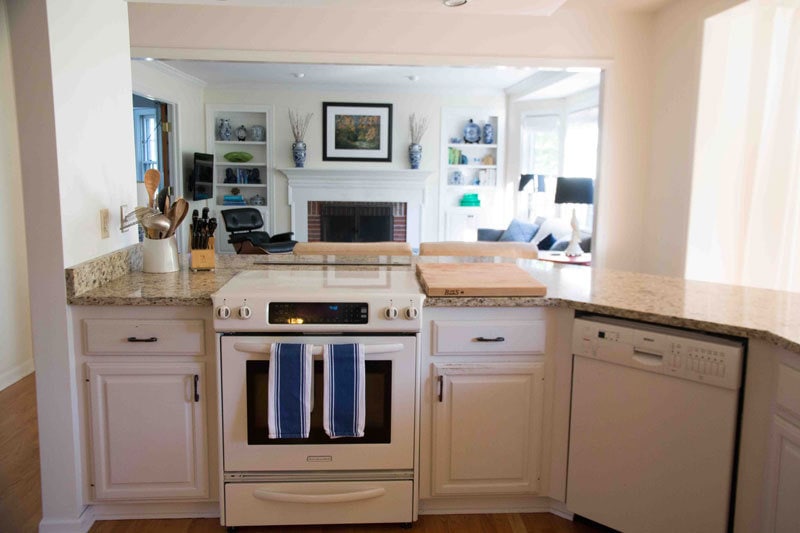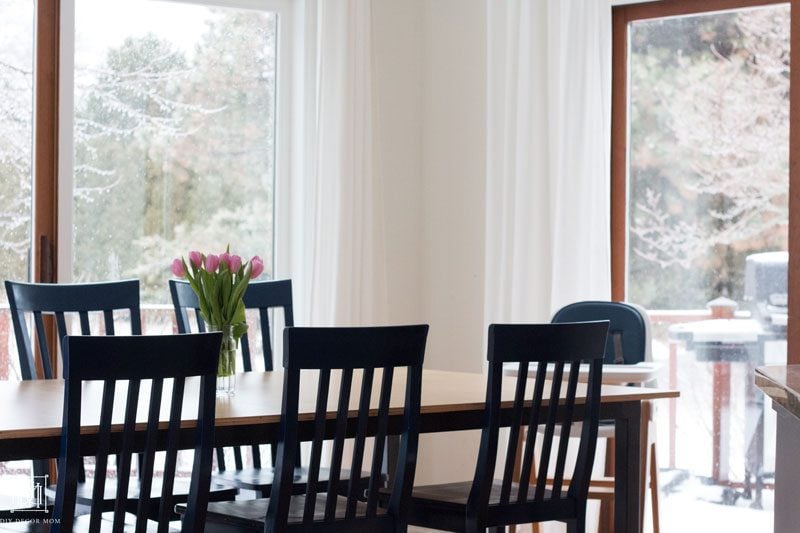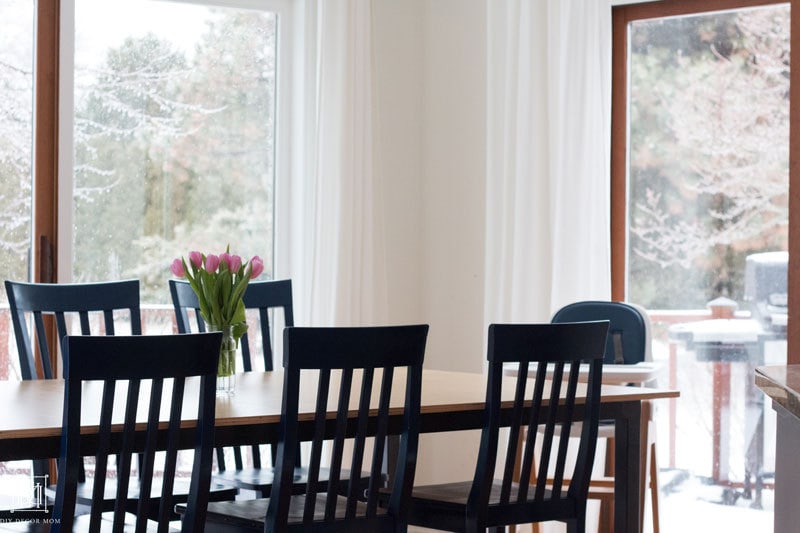 Above, you can see how Benjamin Moore Cloud White goes well with white Ikea curtains.
BENJAMIN MOORE CLOUD WHITE VS. SIMPLY WHITE
We use Benjamin Moore Cloud White on the walls in our breakfast area, our kitchen, and our nursery and BM Simply White on all the trim. To be honest, it is hard to see the difference in the actual rooms and even in the paint swatch below. What I can tell you from looking at the paint chips is that Simply White has more green in it than Cloud White which has slightly more brown. If you are looking for a cleaner color, I would go with Simply White. My only complaint with Cloud White is that it can sometimes read as "dingy". It is not a super fresh or bright white color. If you want that, I would recommend a different white. BM Cloud White is a nice off-white which is warm.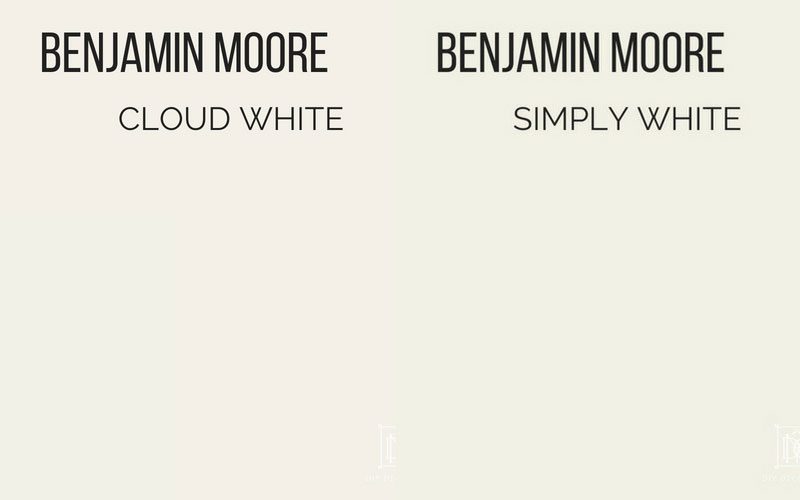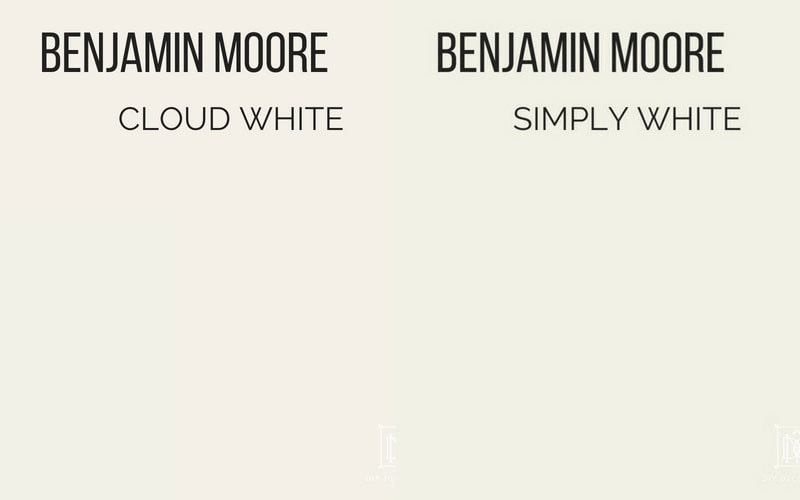 OTHER CLOUD WHITE ROOMS
If you want to see more rooms with walls painted Cloud White, see these fantastic white rooms below.
BM Cloud White by Nesting in Grace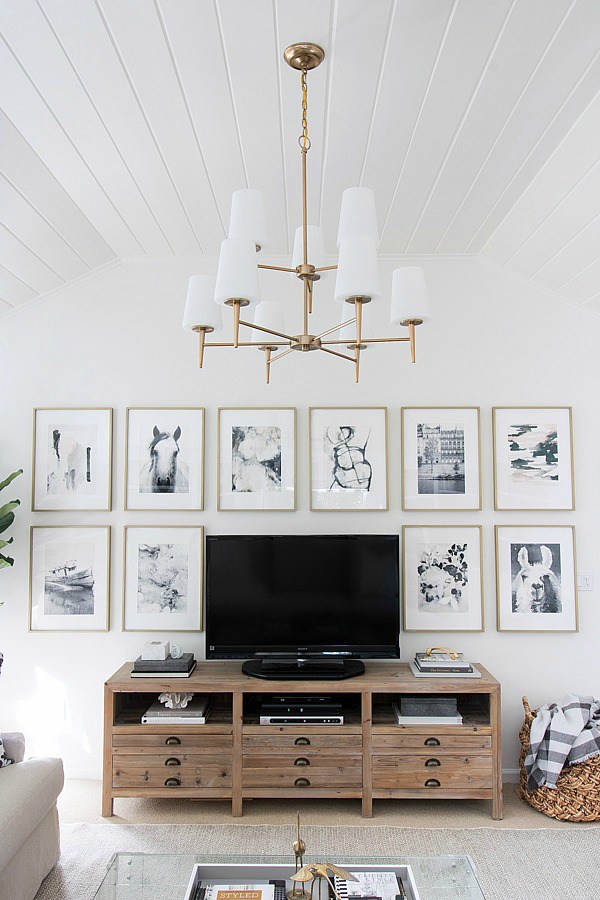 Driven by Decor's family room in Cloud White
BEST TIPS FOR PICKING WHITE PAINT COLORS
1.) Decide if you want a warm or cool white paint color. See my other neutral paint colors here!
2.) Collect the paint chips. You want to make sure to grab extra paint chips because they often look very different in the store than they are in your home!
3.) Sample time! After examining all the paint chips, and holding them up to different walls in your house, select two to three paint colors and get paint samples made.
4.) Put up the samples–see my trick for doing this in my Picking Paints Checklist by clicking the image below! I will image you a full checklist PLUS you'll get all my favorite gray paint colors by Benjamin Moore and Sherwin-Williams!
YOU'LL ALSO LOVE: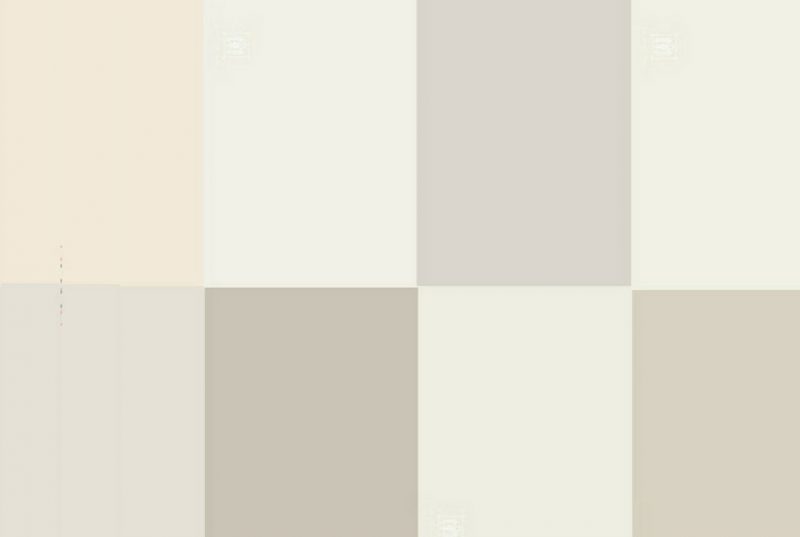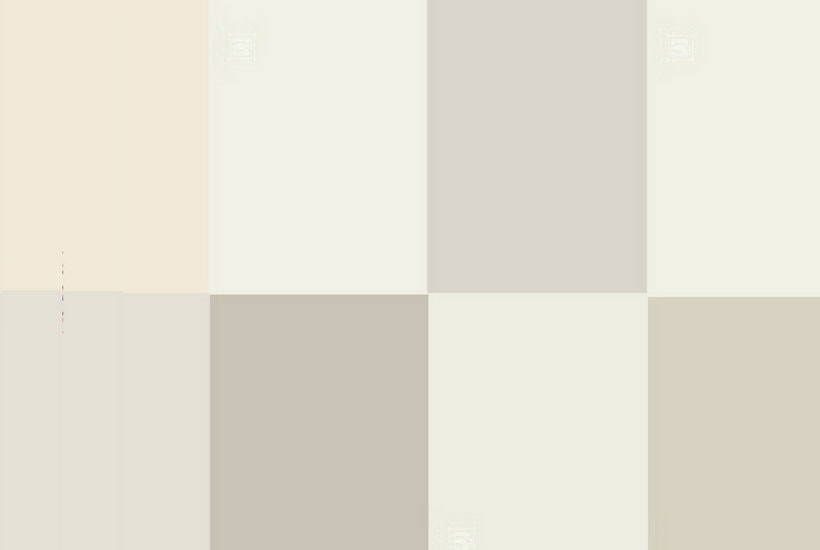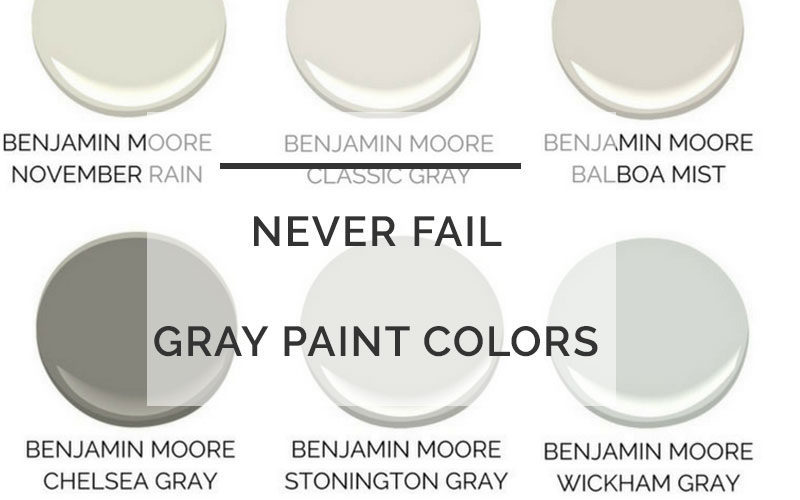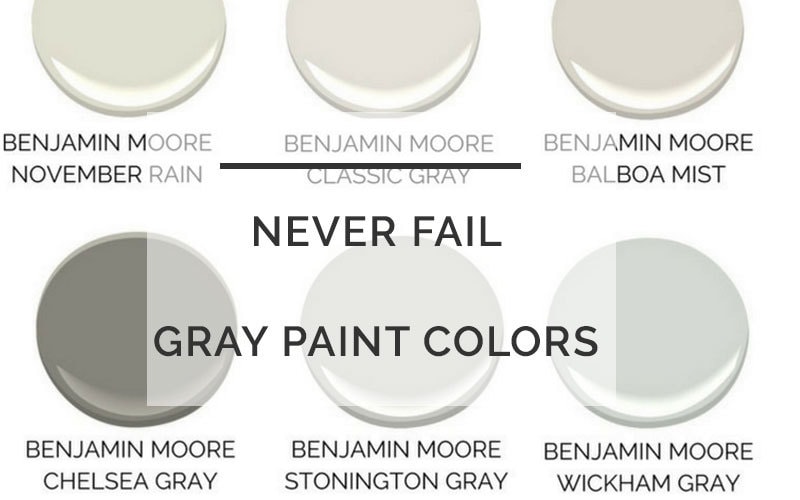 PIN THIS POST SO YOU WON'T FORGET IT!