Benjamin Moore Classic Gray: The most common question I get asked is "what gray paint should I use in my home?" My quick answer is to use Benjamin Moore Classic Gray. It's one of my favorite neutral light gray paint colors because it is such a universally flattering paint color for the walls in any room of your house.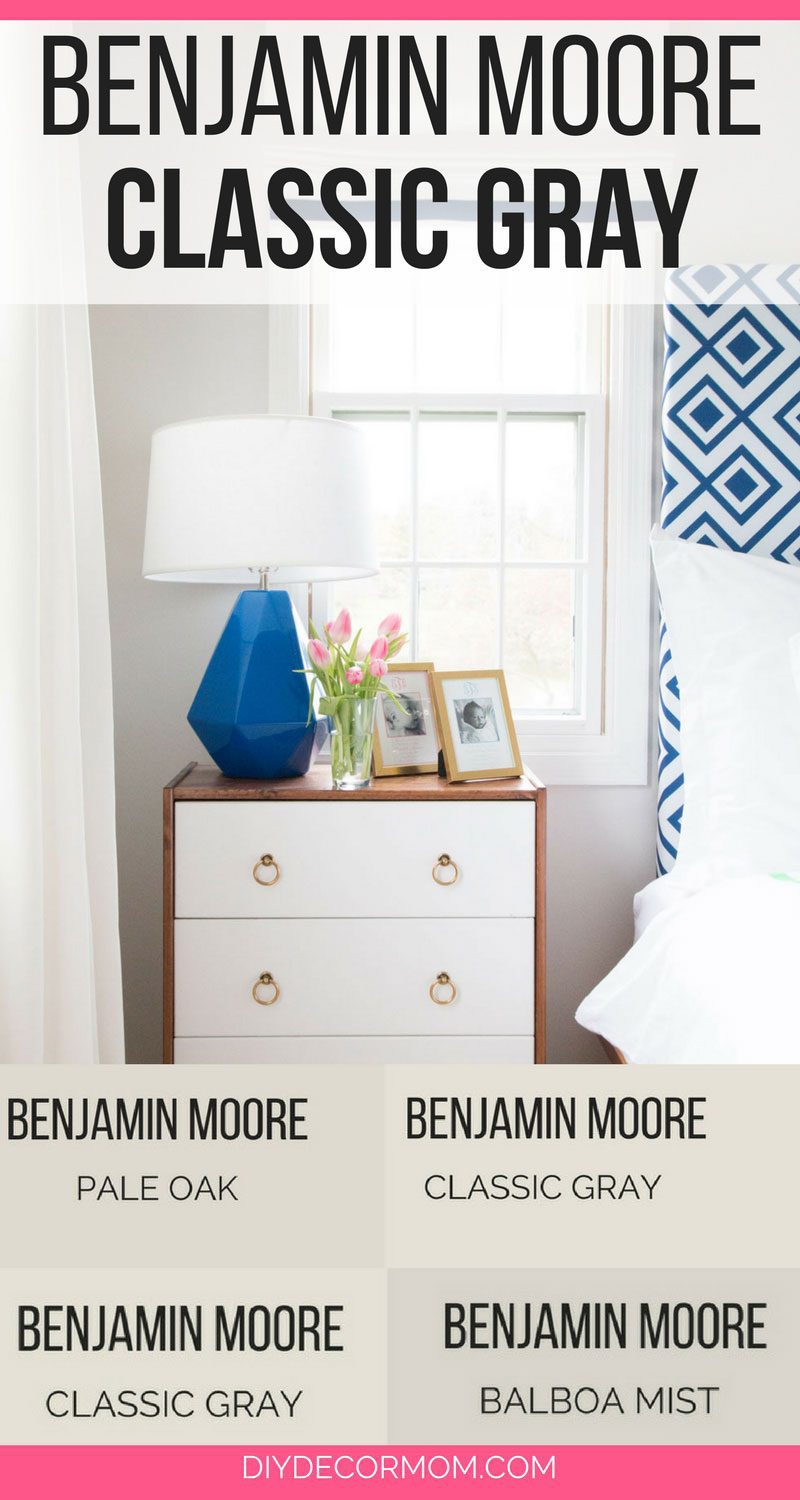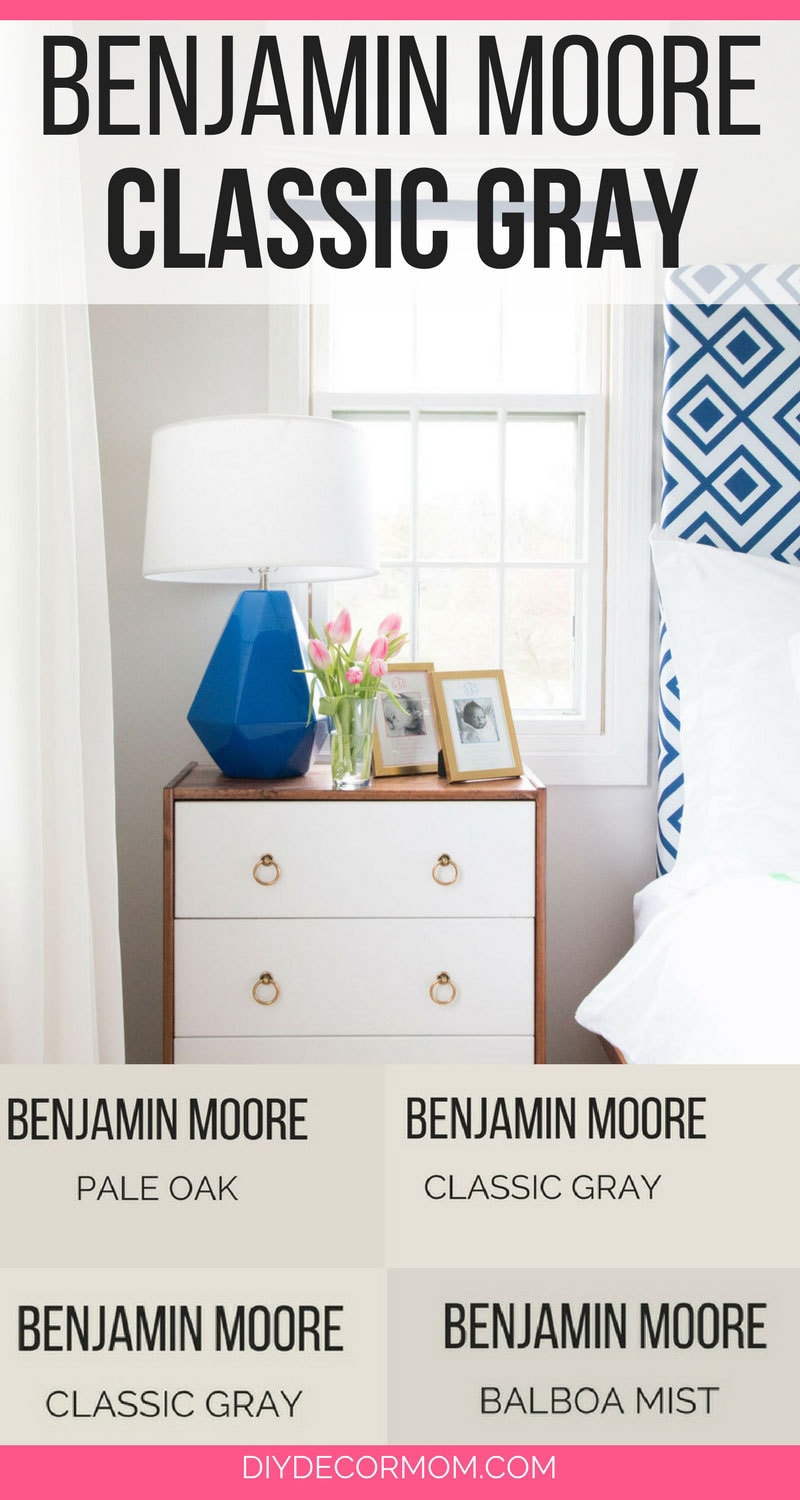 BENJAMIN MOORE CLASSIC GRAY
My long answer to that question is to see my accompanying post, the best gray paint colors–no fail favorite neutral grays that look good anywhere. In that post, I round up my favorite gray paints that I go back to time and time again, and the ones that I find in all my decor friends' homes!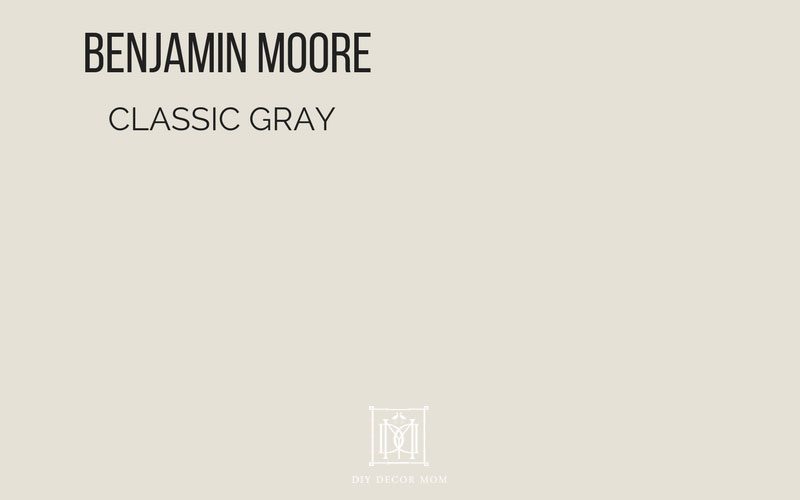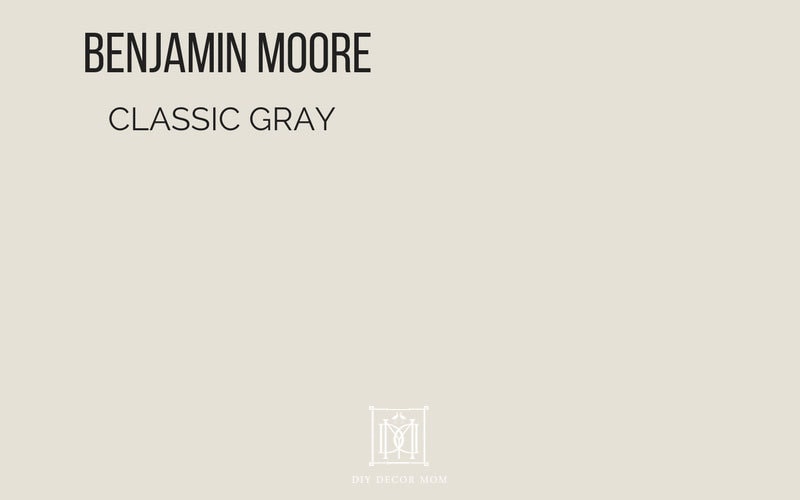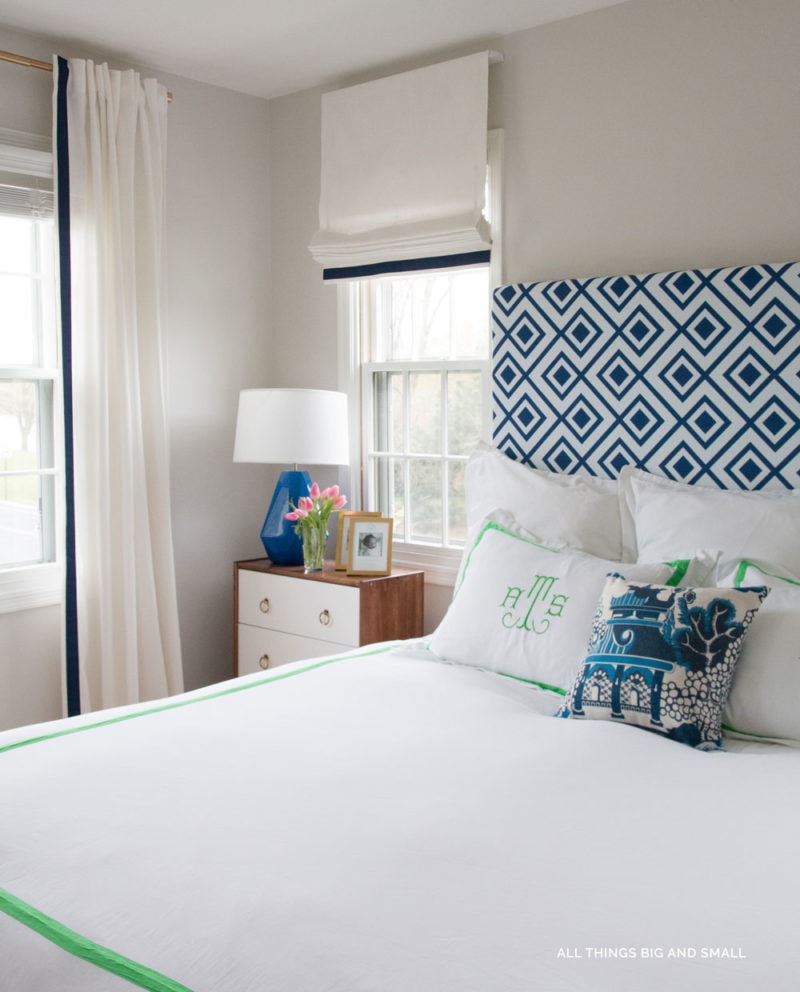 Benjamin Moore Classic Gray is a clean pale gray with warm undertones. Unlike other grays, it isn't bluish which can read cold. As much as I love blue, I don't want my rooms to ever feel "cold" especially in the low-light winter months.

You can see BM Classic Gray- OC 23 in a variety of rooms in our home. See it below in our master bedroom. We have BM Classic Gray on the walls and BM Simply White on the trim. This is a South and West facing room so it gets a lot of sunlight. It always seems warm, clean, and cheery!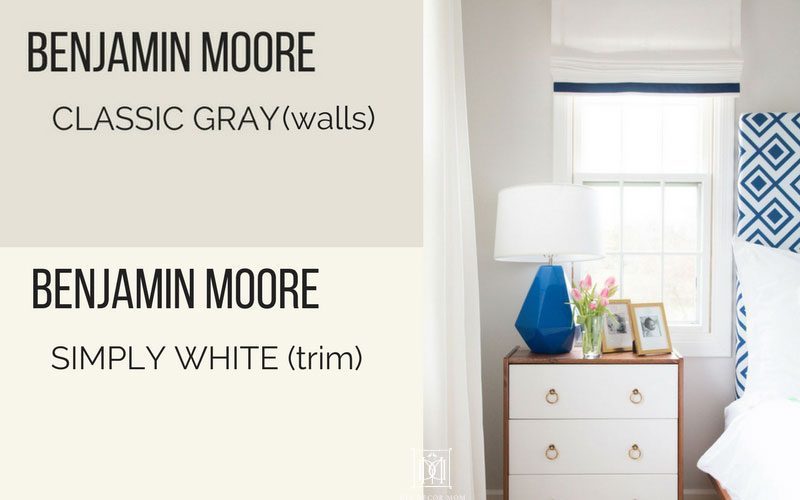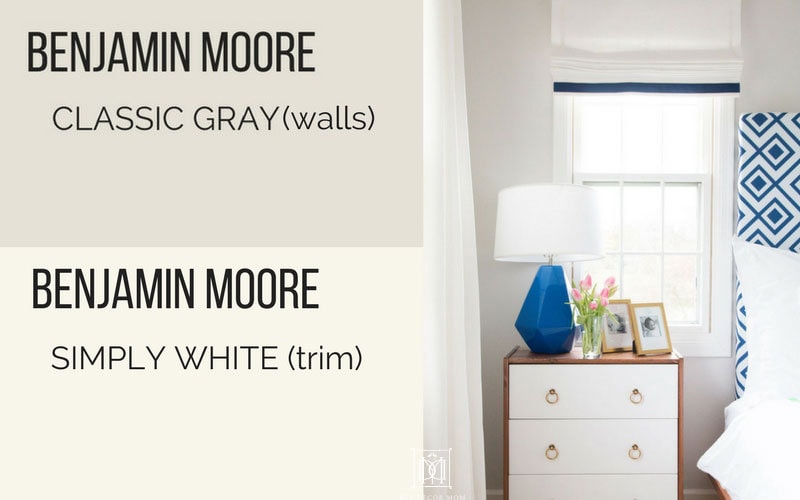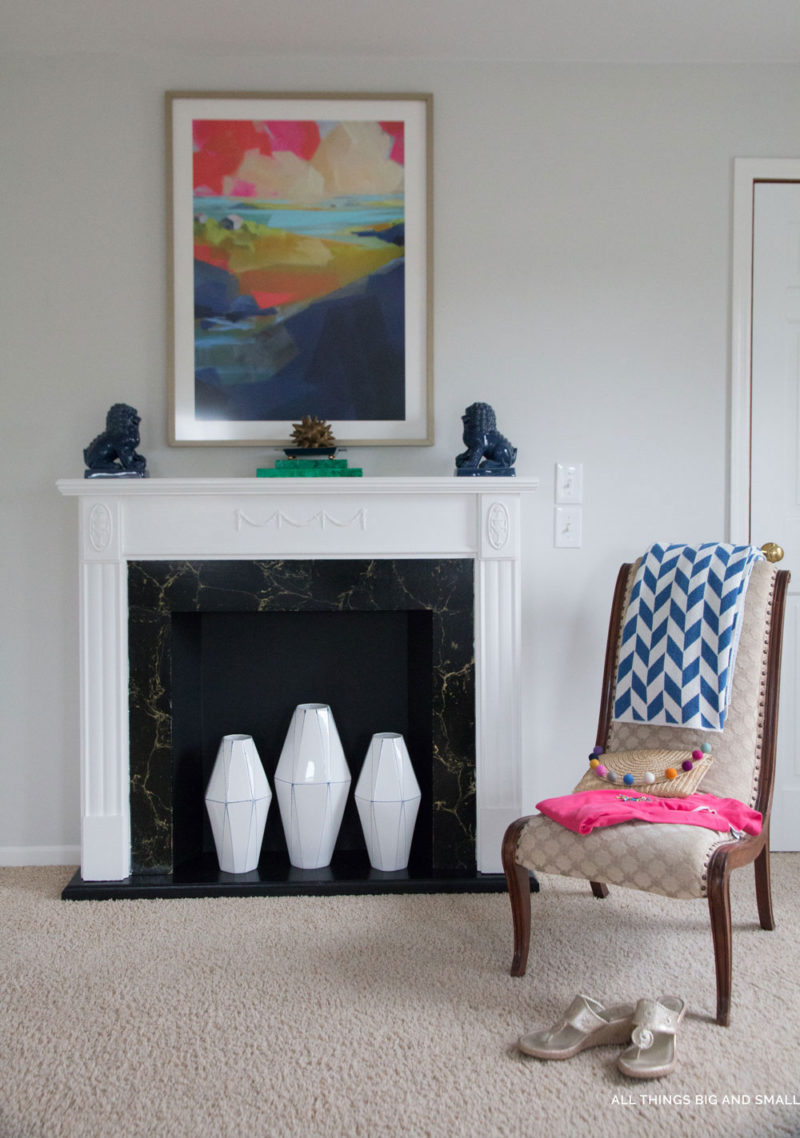 Classic Gray on walls and Simply White on the faux fireplace.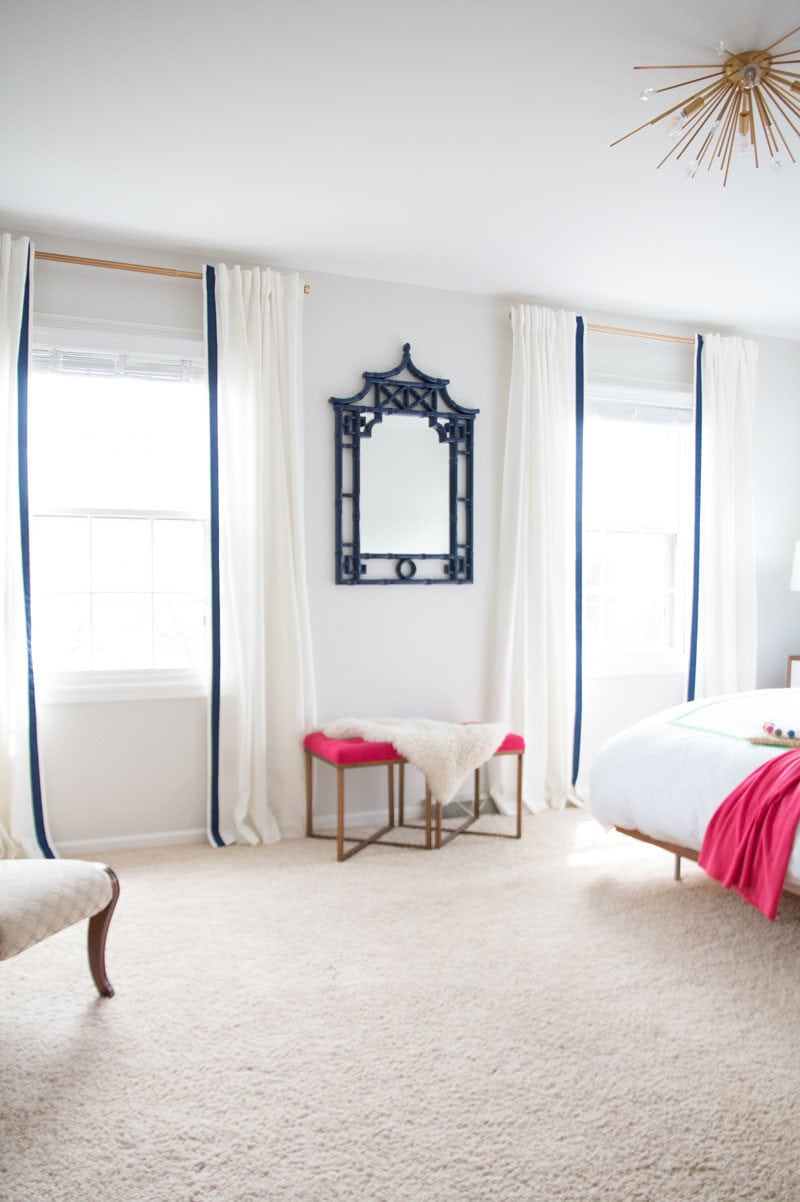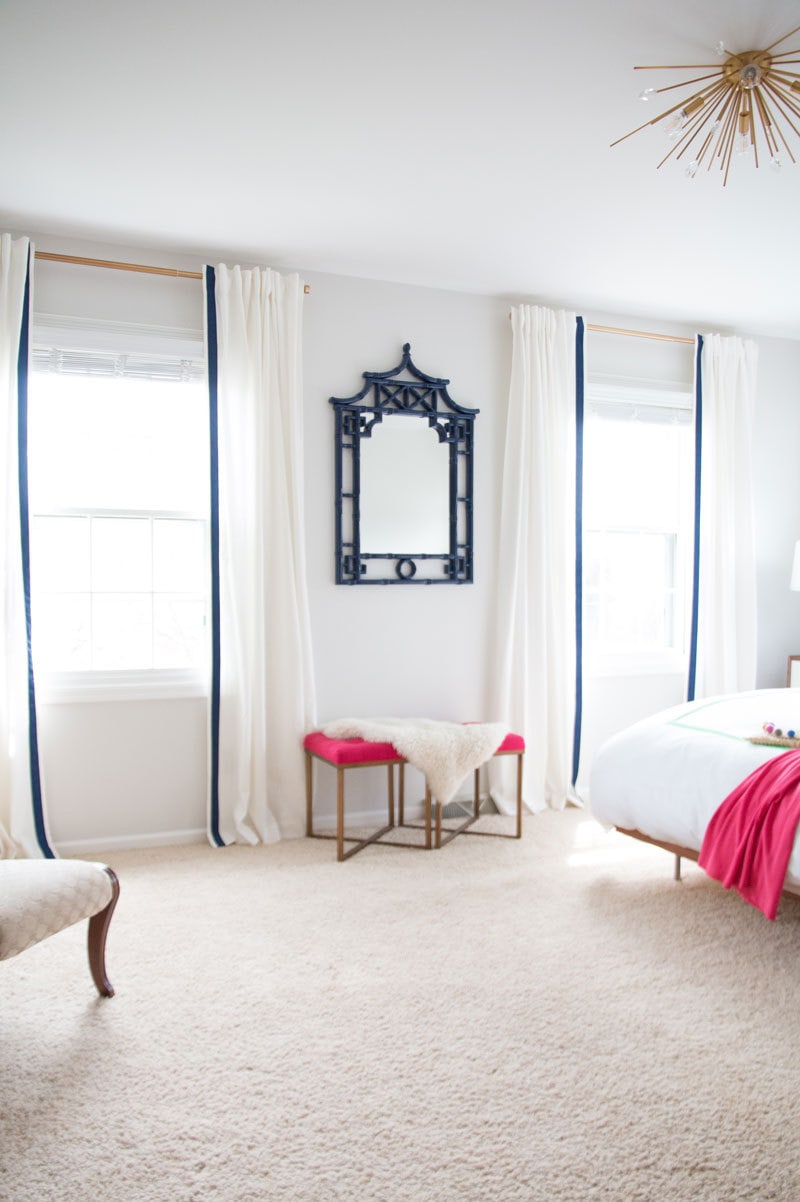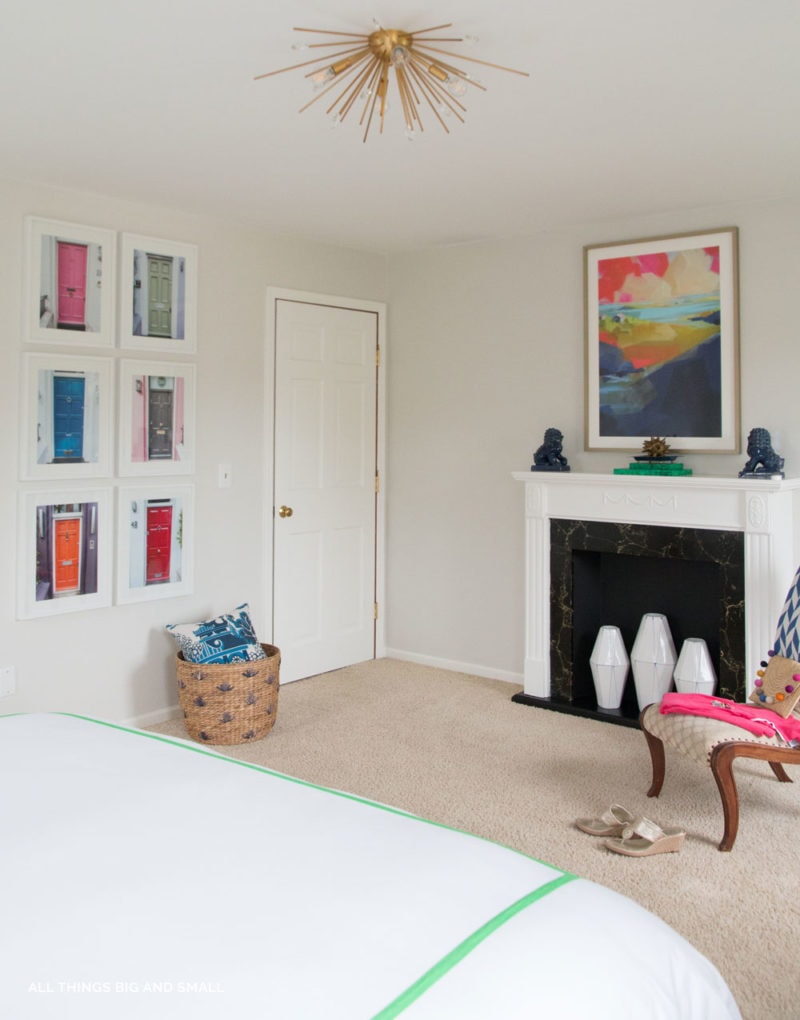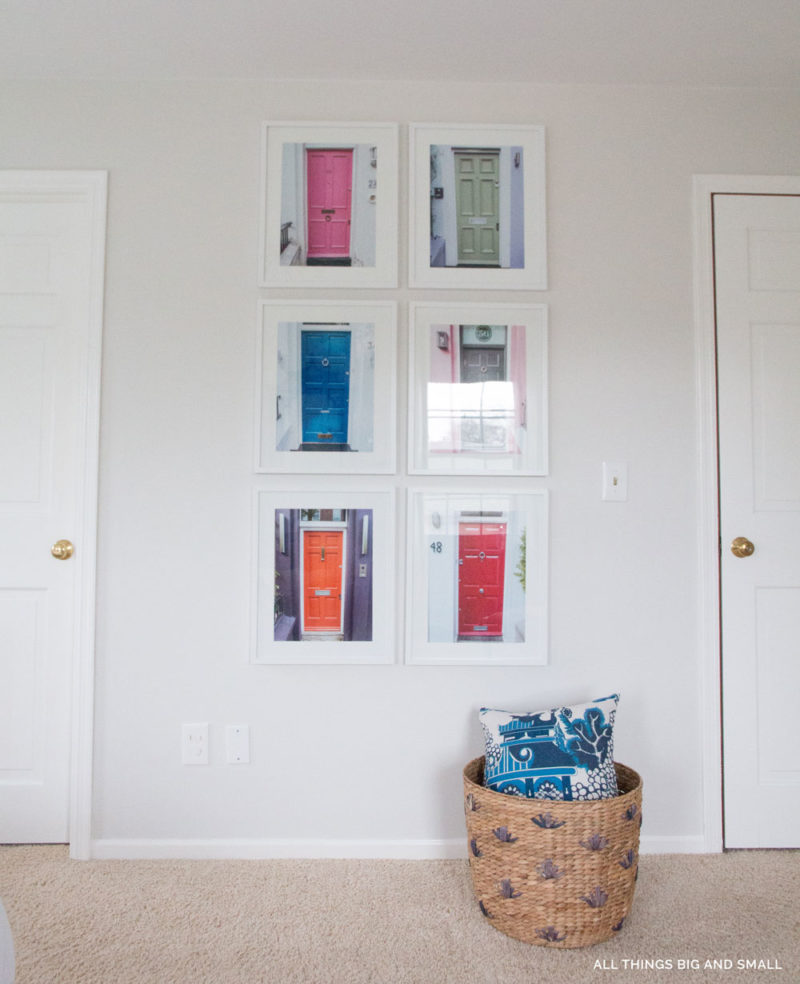 We've also used Benjamin Moore Classic Gray on the walls in our front hallway (see all the paint colors we used in the graphic below.) It is the perfect color for an open-concept house including a foyer.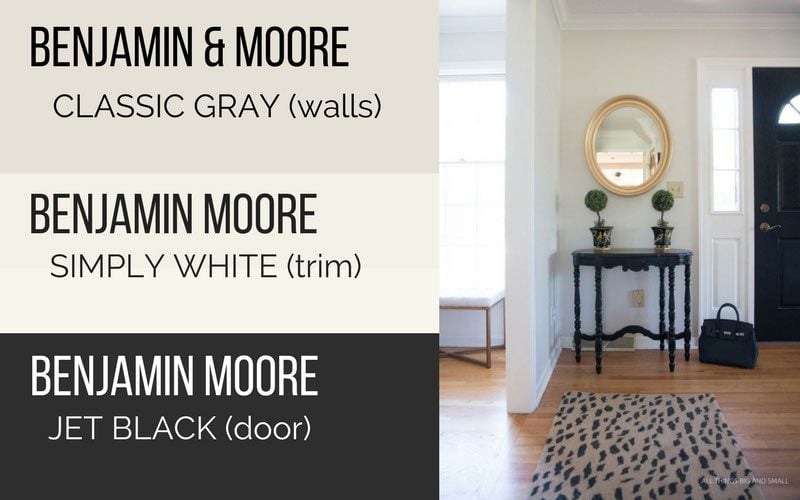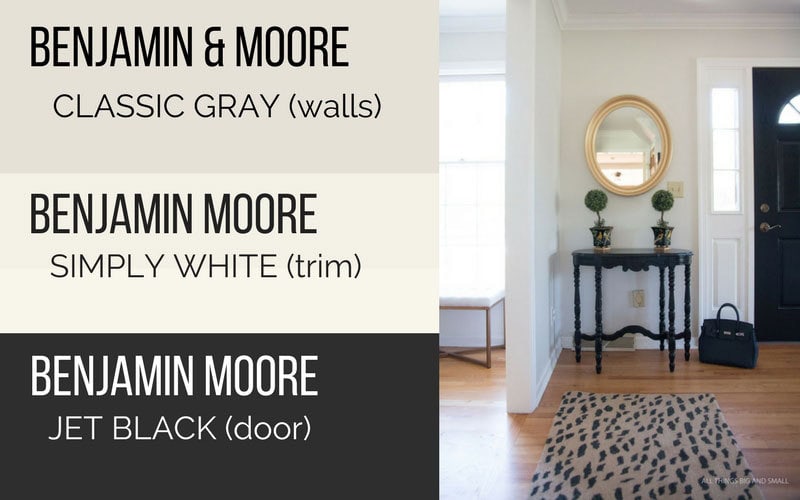 Again, we used Benjamin Moore Simply White on all the trim in our house, and you can see that it goes nicely with BM Classic Gray.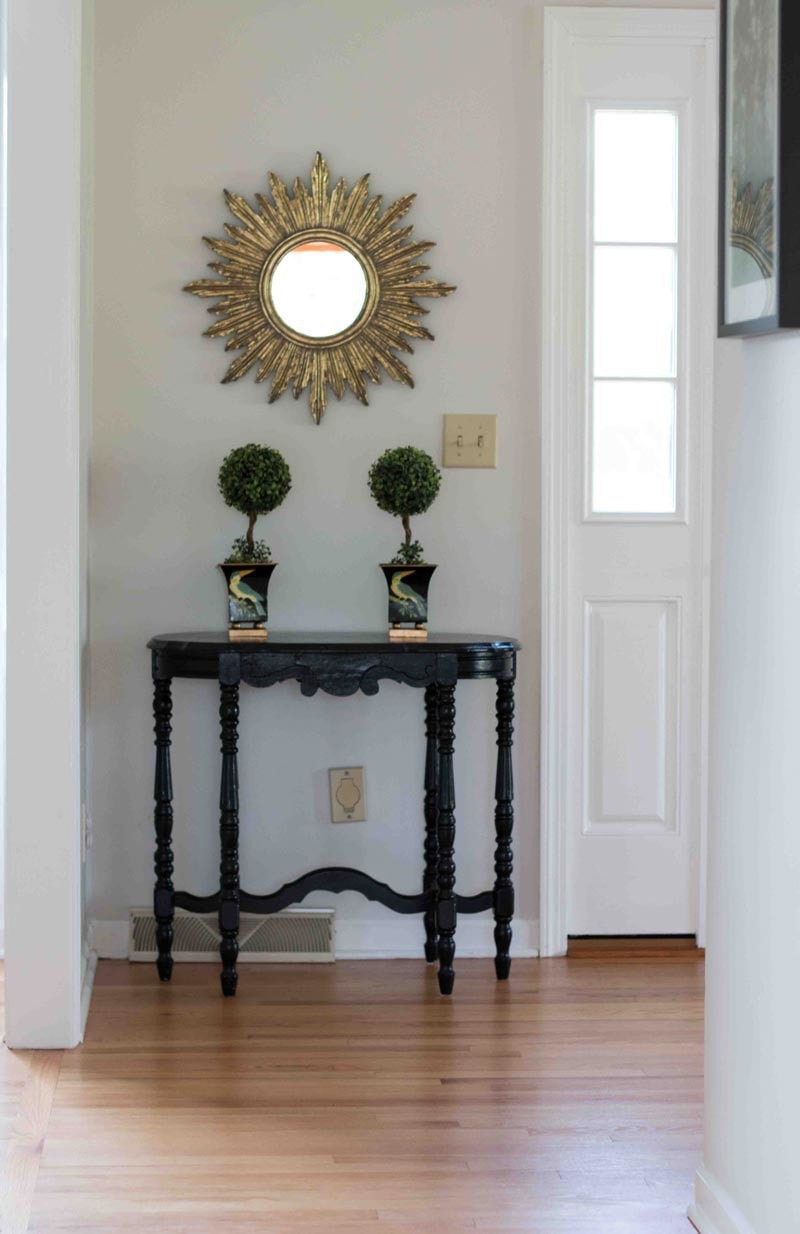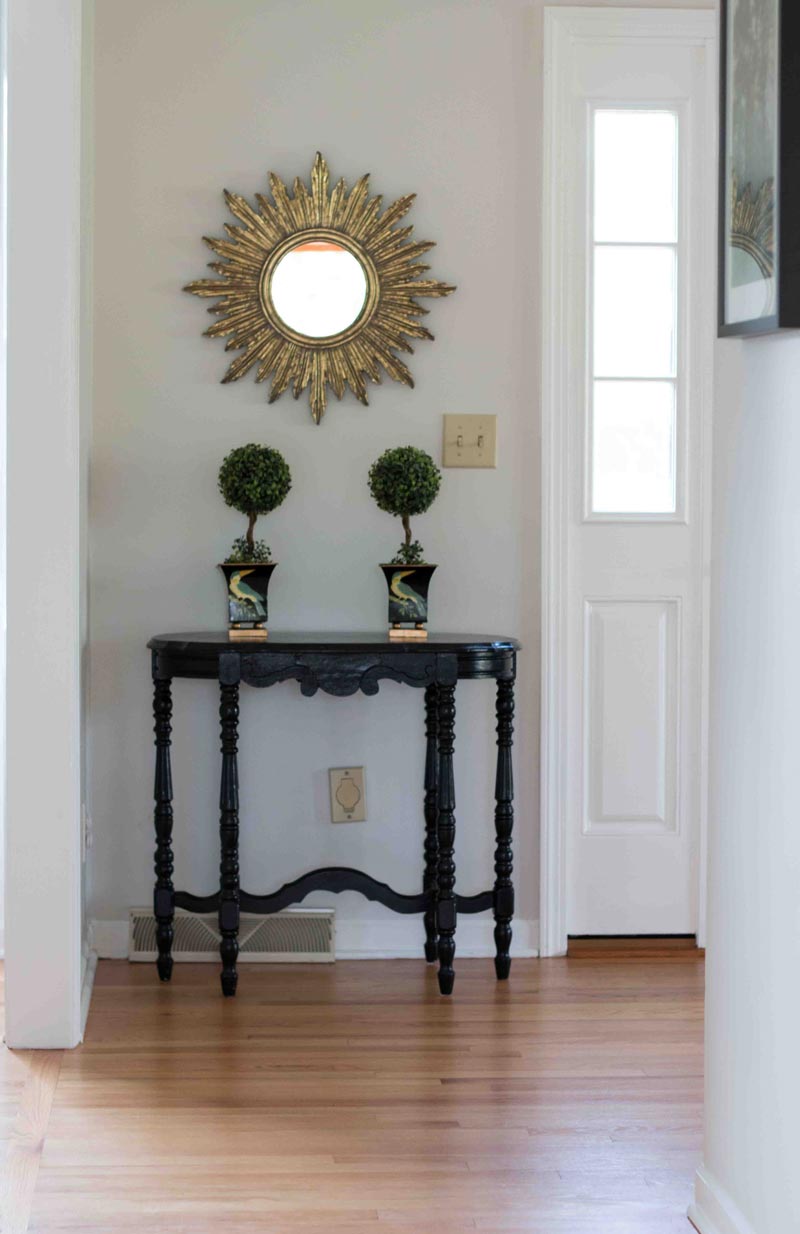 In our living room and our dining room, we use a very close paint color–Benjamin Moore Balboa Mist,Benjamin Moore Balboa Mist, which is a slightly darker version of Classic Gray. Here they are back to back. Most people, including my husband, thought they were the same color. Upon closer inspection, you can tell that BM Classic Gray vs. BM Balboa Mist is darker. In a room that gets a lot of light and you want it to make more of a statement, then you want BM Balboa Mist instead of BM Classic Gray.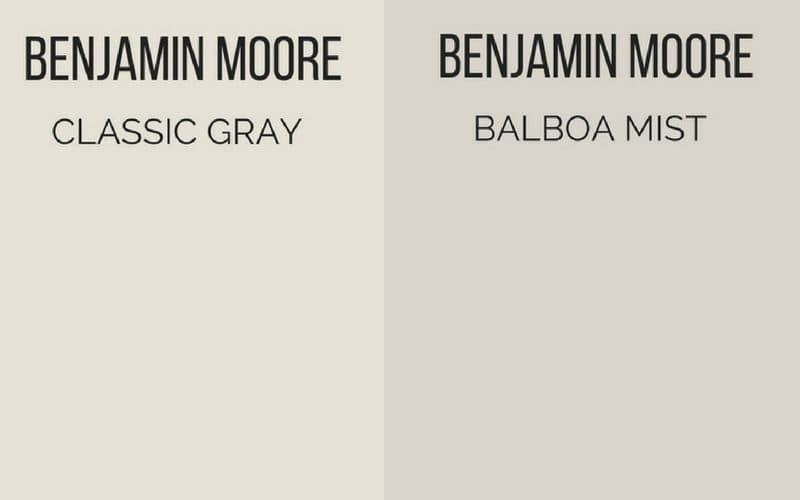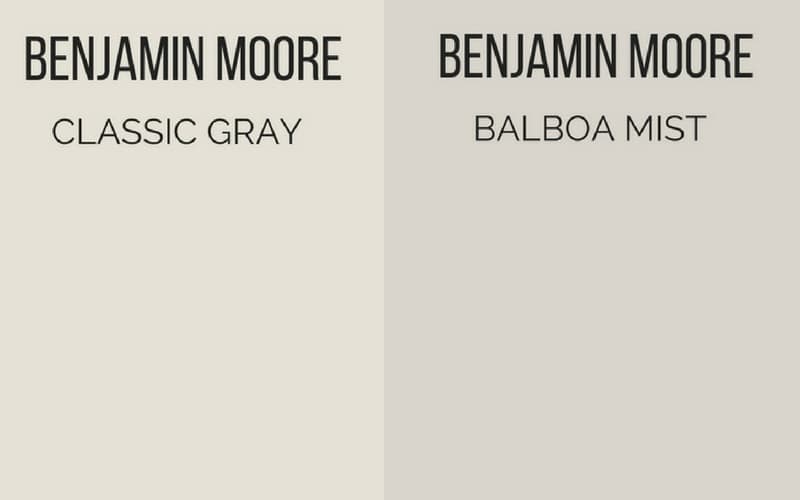 Benjamin Moore Classic Gray is very similar to Pale Oak, which is another great light grey neutral paint color. Pale Oak has more beige and warmer undertones to it, which you can see upon a side-by-side comparison in the graphic below. It is warmer than Balboa Mist and slightly darker than Classic Gray.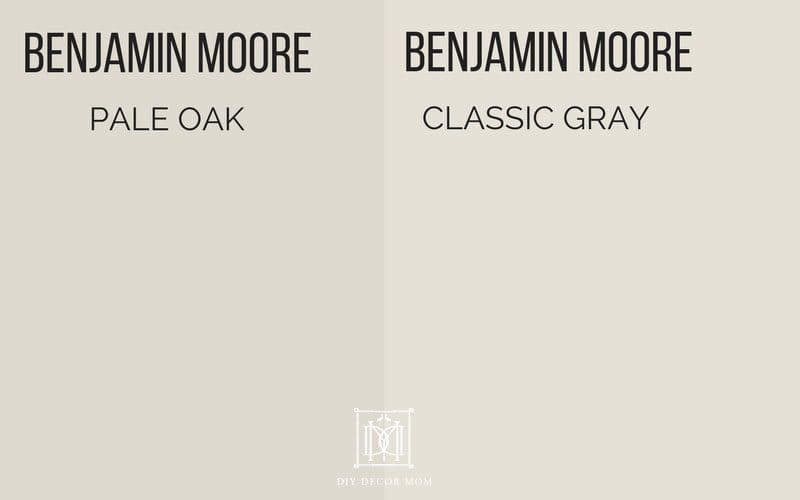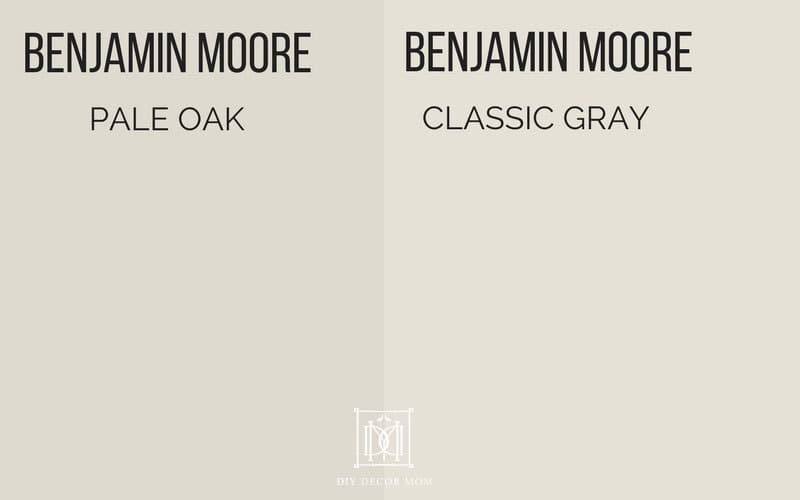 See how Pale Oak vs Balboa Mist below. BM Balboa Mist has a touch more of blue in it.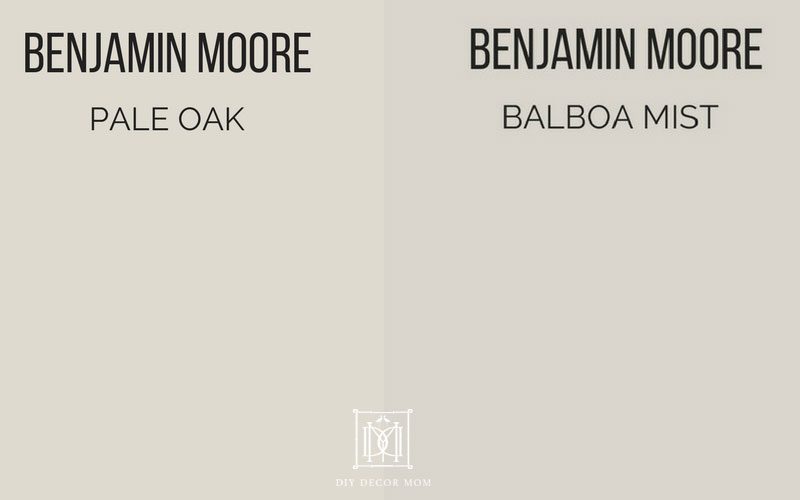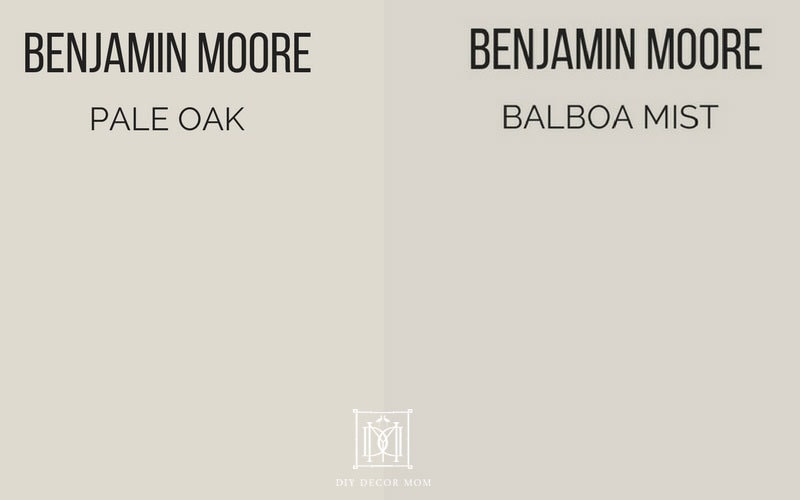 The last room we have Benjamin Moore's Classic Gray OC 23 in is our newly finished mudroom hallway. It is an interior hallway and gets zero natural light. Even so, the room remains cheery and bright with lots of light reflecting of the beadboard and the light gray walls.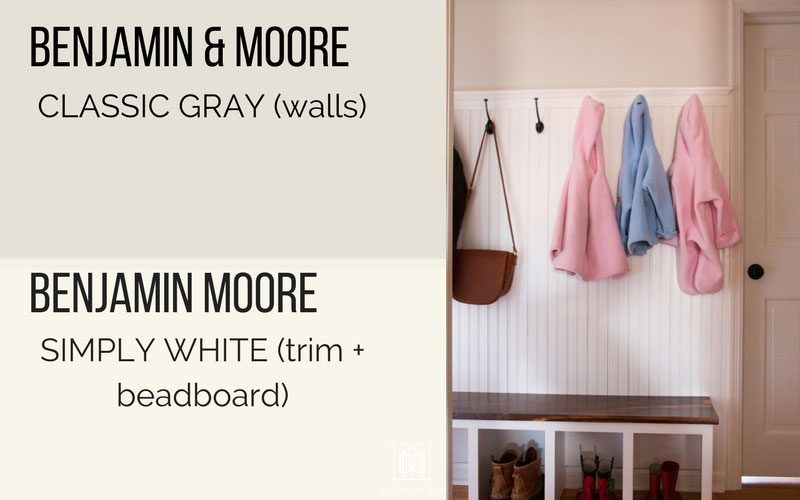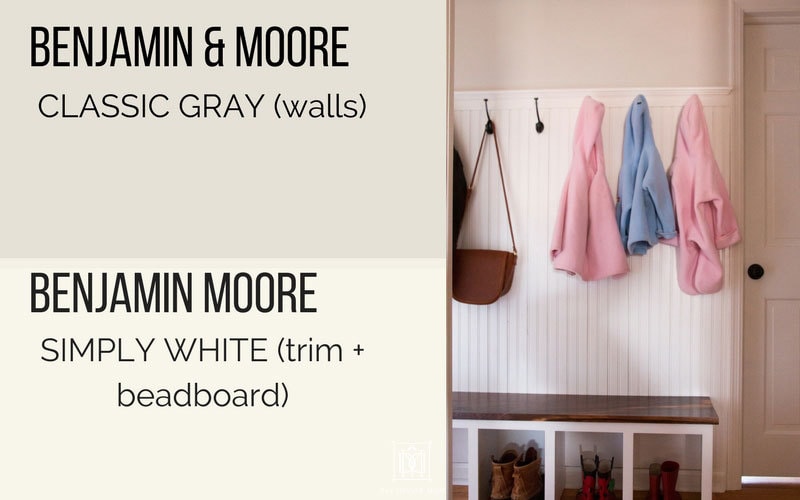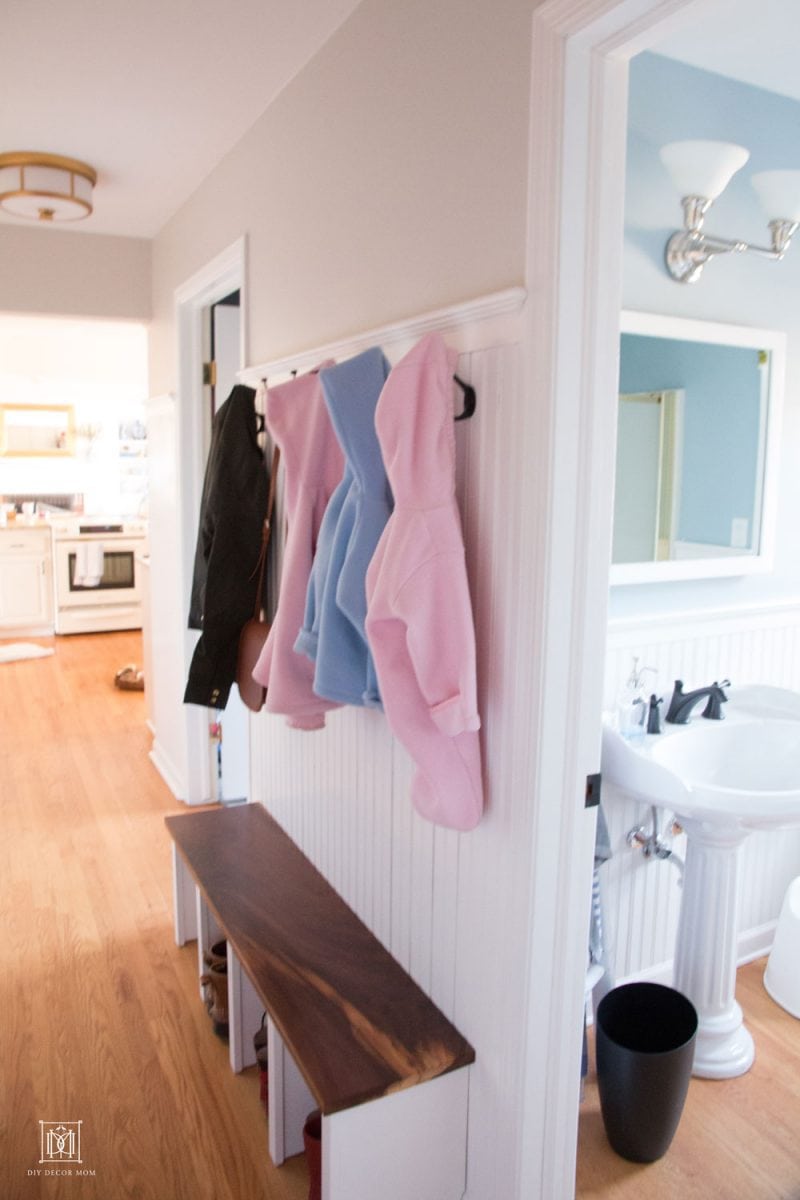 As you can see, we were huge fans of BM Classic Gray. If I had to choose one color to paint every room in our house, I would go with Classic Gray with no hesitation.
If you still aren't certain on choosing a light gray paint color, check out my list of no-fail gray colors PLUS my trick for picking out the perfect paint color every time by clicking on the pink button below. I get it, picking paint colors is tricky, frustrating, and sometimes paralyzing. I know because I've made mistakes before–hey, I repainted my first living room three times because I kept on missing the mark. Well, since then I've learned a lot and developed a foolproof Short-Cut to Picking Out the Perfect Paint Color every single time. By following this picking paints checklist, I promise you'll love the paint colors you choose! PLUS, you'll get my complete printable list of no-fail grays organized by retailer and by catalogue number and a painting shopping list. So when you're at the store, you can quickly find the correct paint chips and only have to pick up your painting supplies once! No more forgetting stuff!)