Neutral Paint Colors: Looking for the best neutral paint colors for your living room or a neutral color scheme for your whole house? Here are the best tips for picking out neutral paint colors for your whole house from Benjamin Moore and eight neutral paint colors that are perfect for any home!
NEUTRAL PAINT COLORS
Although I definitely LOVE color, I prefer to have all neutral paint colors in our home so it is timeless and airy feeling. Here are my favorite neutral paint colors plus my tips for picking out the perfect paint colors for your home every single time!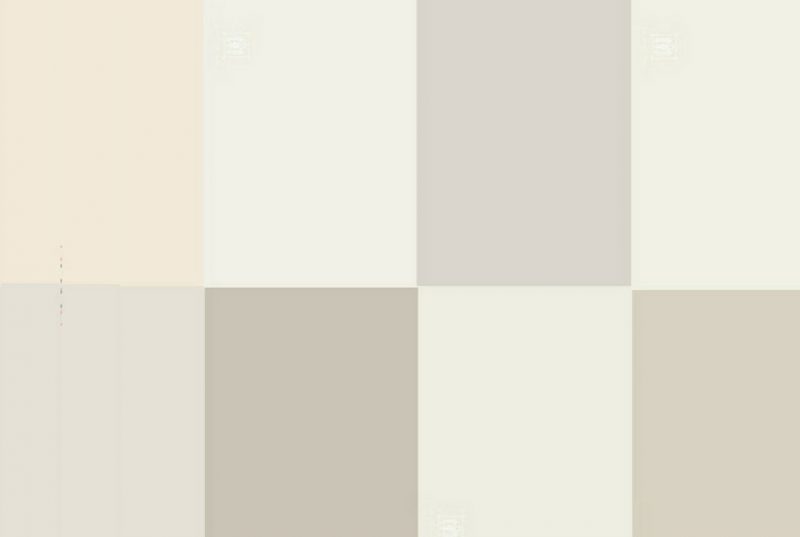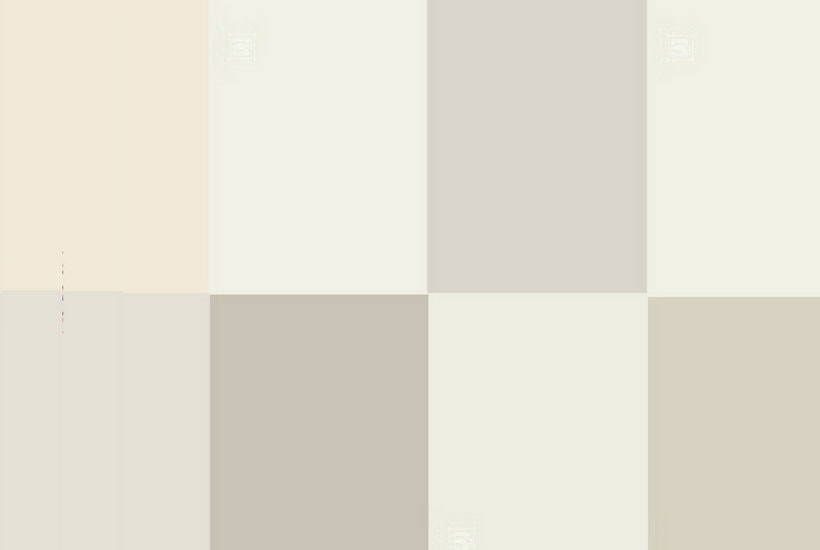 THE BEST NEUTRAL PAINT COLORS
Neutral paint colors are best broken down into four families: warm light gray paint colors, warm white paint colors, cool light gray paint colors, and cool white paint colors. For all the rooms I can, I will show you real-life examples in my own home. For further reading, please look at each of the individual posts referenced.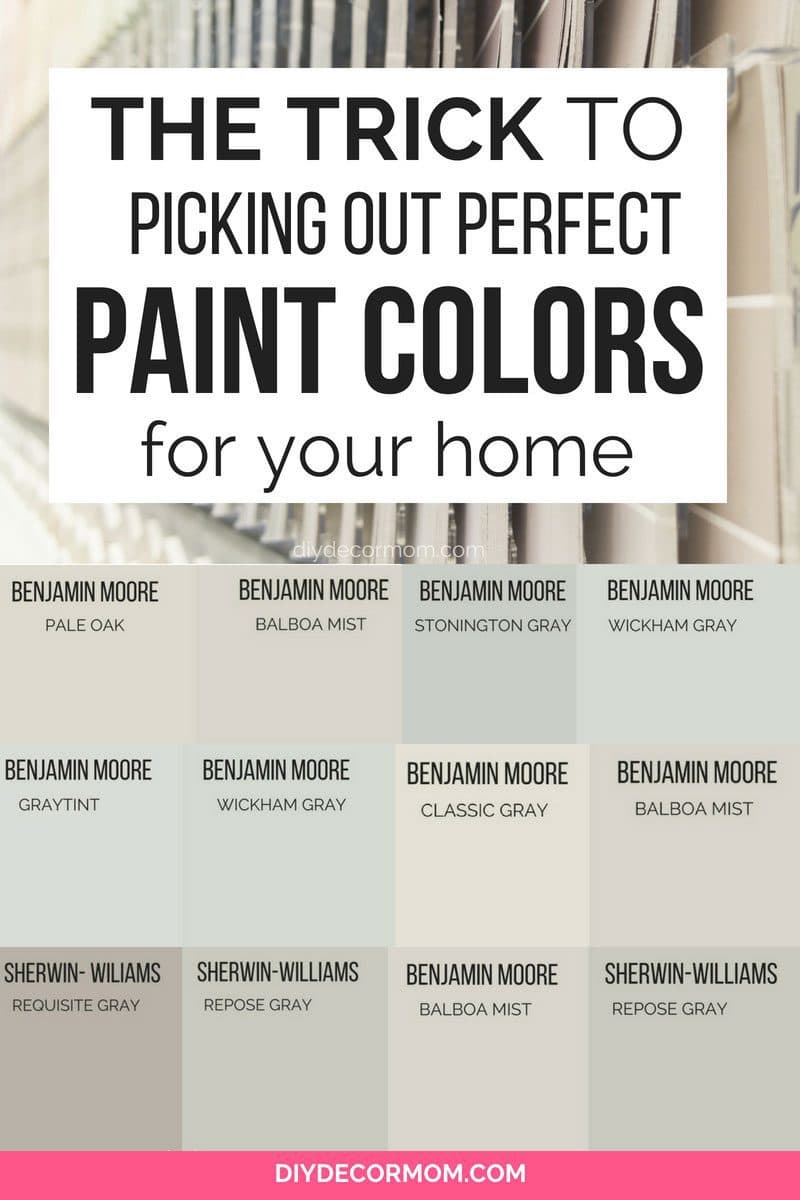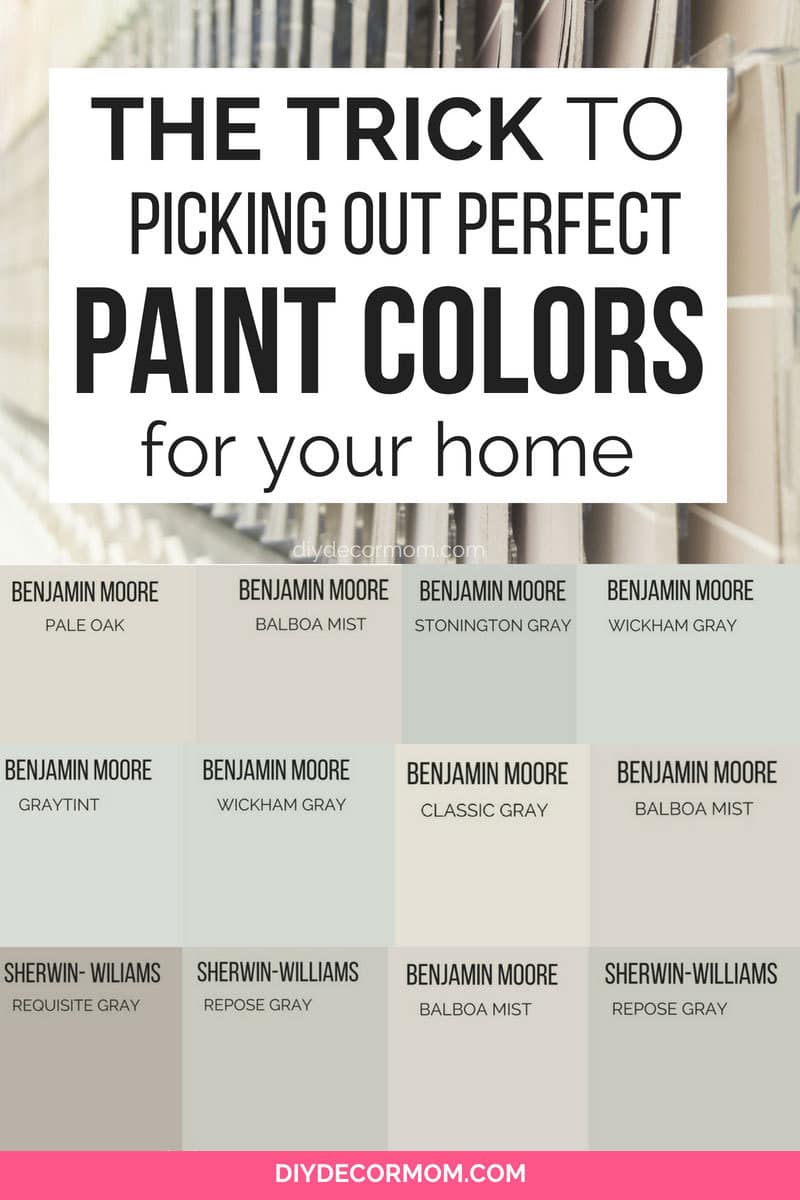 WARM LIGHT GRAY NEUTRAL PAINT COLORS:
WARM WHITE PAINT COLORS:
Benjamin Moore Linen White
Benjamin Moore Wickham Gray
Benjamin Moore Stonington Gray
COOL WHITE PAINT COLORS:
Benjamin Moore Super White
Benjamin Moore Chantilly Lace
WARM NEUTRAL PAINT COLORS
BENJAMIN MOORE BALBOA MIST:
We love Benjamin Moore Balboa Mist, and actually, have a whole post dedicated to it so you can see how it compares to other similar light gray paint colors. It is a warmish gray with a lot of beige in it. With slightly more saturation than Benjamin Moore Classic Gray, it is the perfect gray for sunny rooms that you want a little more drama in. We paired it with Benjamin Moore Simply White on the trim throughout the house.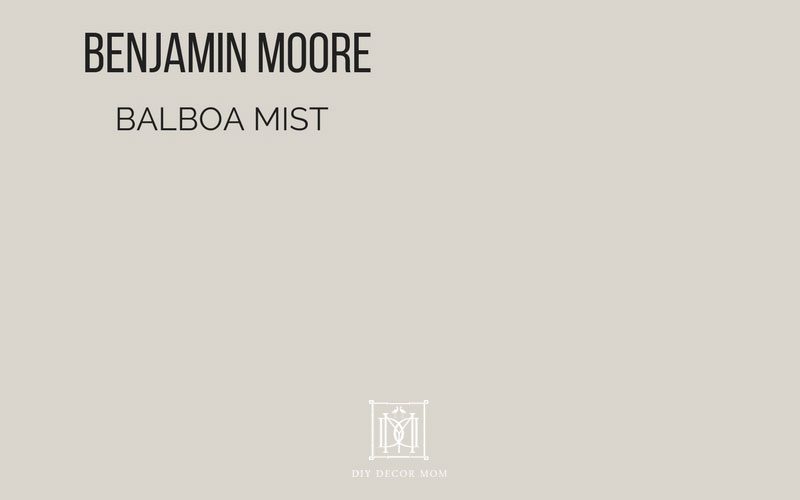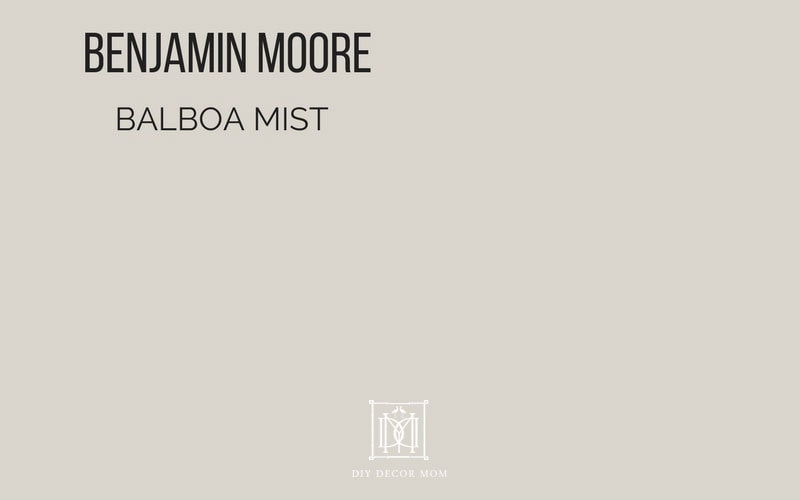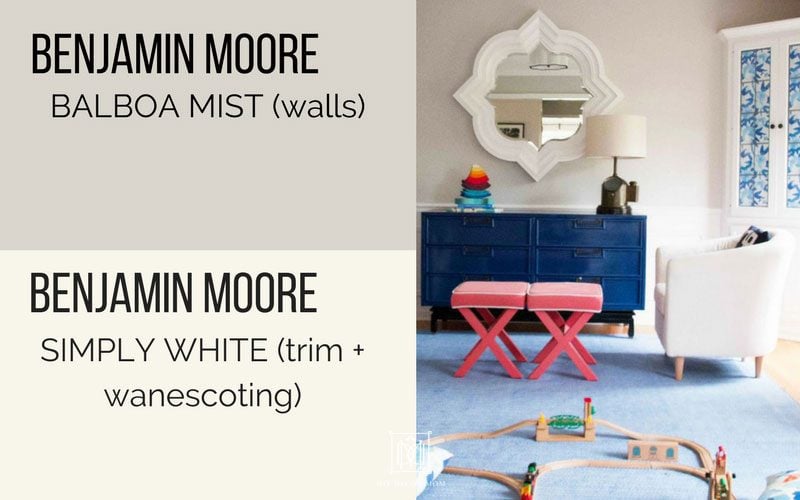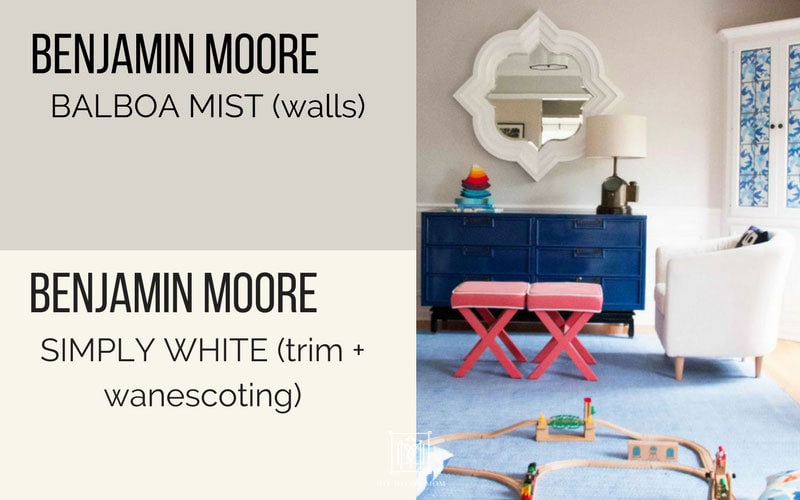 (here it is in our dining room turned playroom)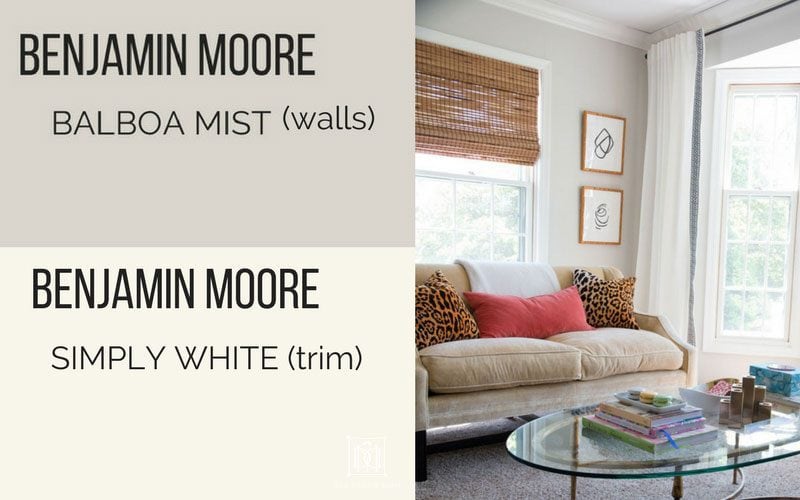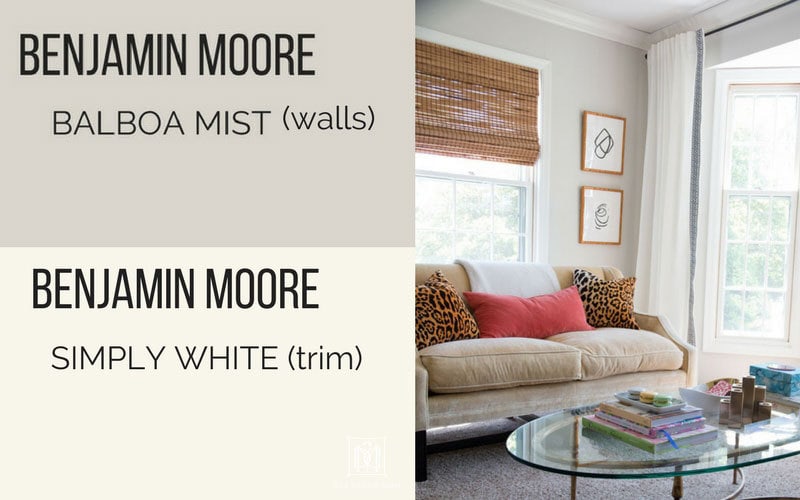 (and here it is in our formal living room)
BENJAMIN MOORE CLASSIC GRAY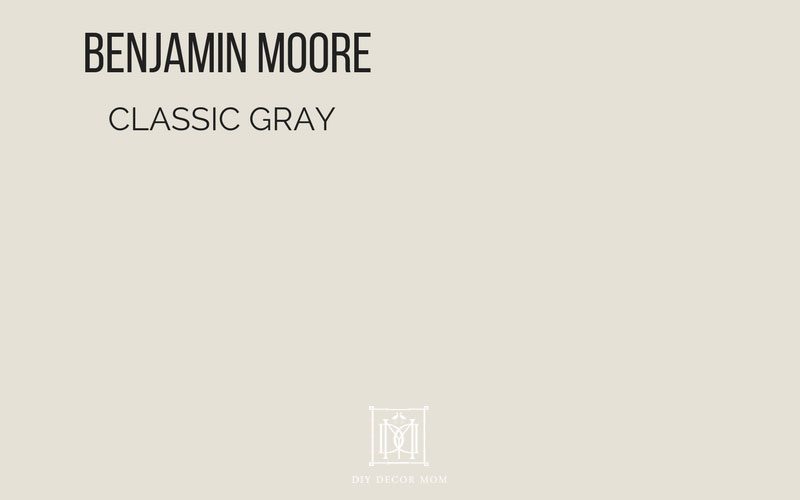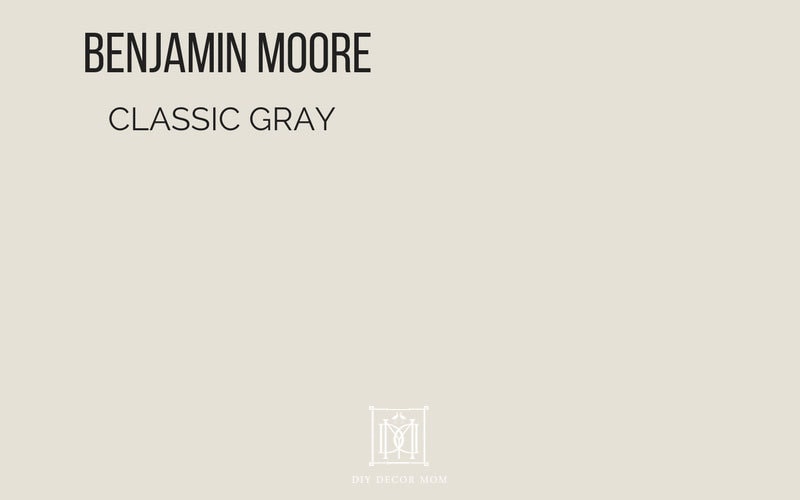 Classic gray is the lifeblood of our house. I say that with a hint of irony but it's true. Two out of three hallways in our house are Classic Gray, and so is our master bedroom. It is my favorite go-to light gray neutral paint color and think it looks amazing in any home! See my complete review of Benjamin Moore Classic Gray here and see how it compares to other similar light gray paint colors.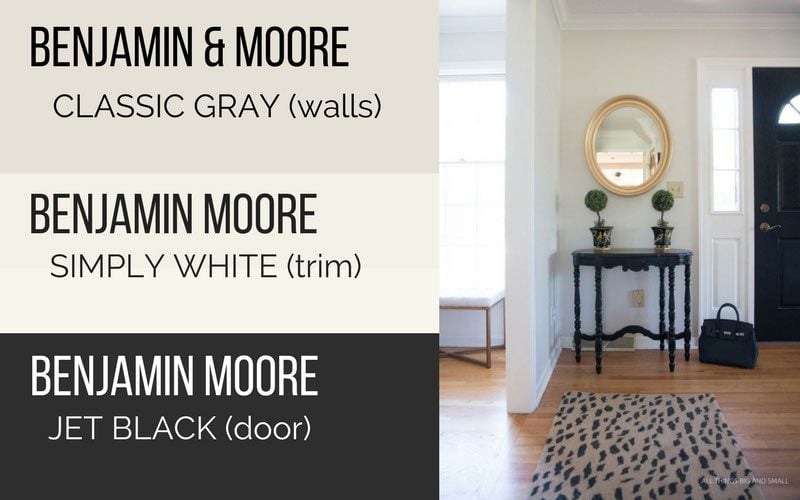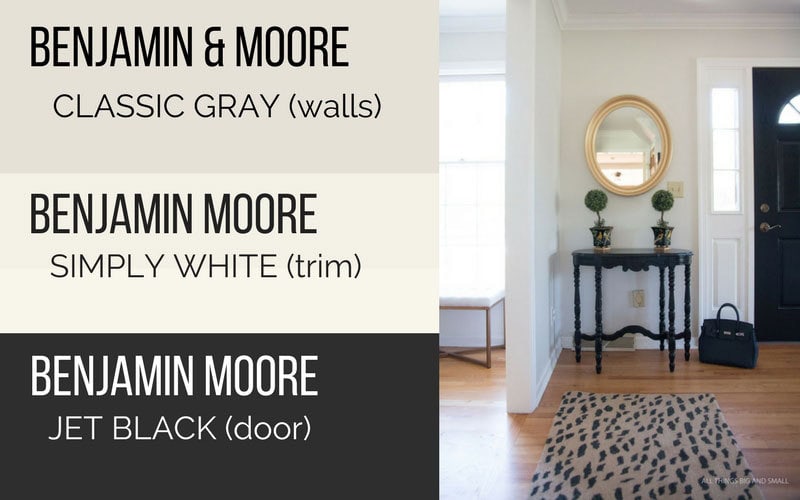 (see it in our front hallway above)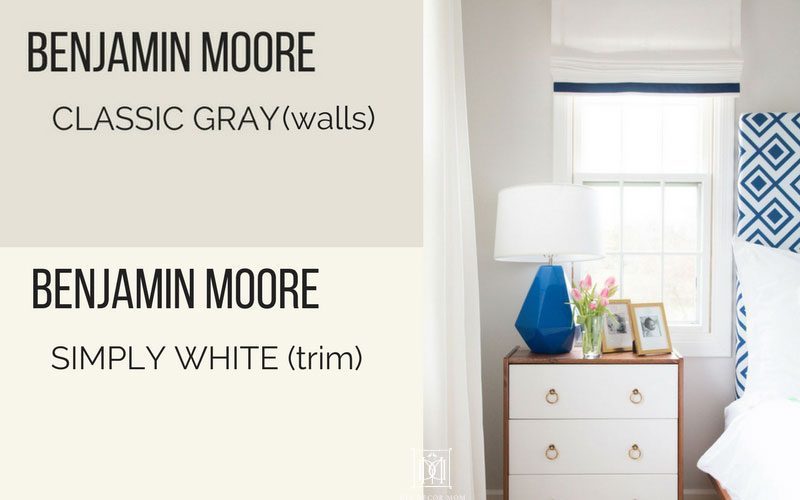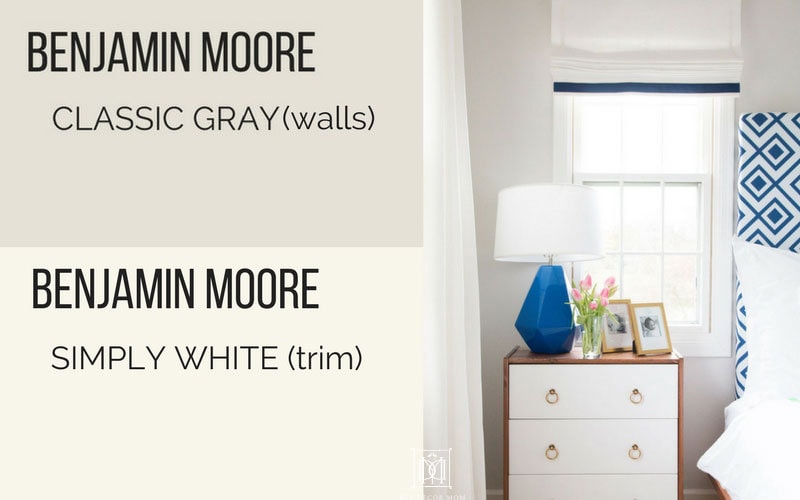 (and classic gray in our master bedroom)
BENJAMIN MOORE EDGECOMB GRAY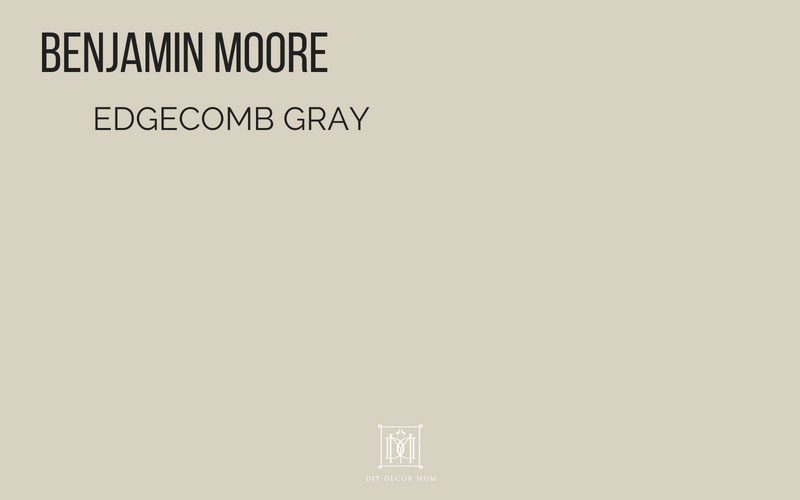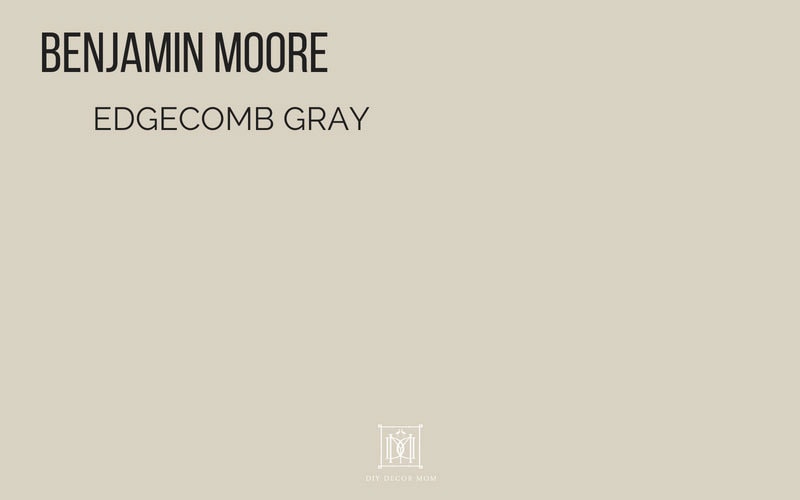 Benjamin Moore Edgecomb Gray is another nice warm neutral paint color. I plan on painting our family room either Edgecomb Gray or Classic Gray this winter. It is one of the best neutral paint colors, and has is a lovely greige! It is warmer than Classic Gray which I like in more intimate rooms, and rooms that don't receive as much light (north-facing rooms in our house).
WARM WHITE PAINT COLORS
BENJAMIN MOORE SIMPLY WHITE
Throughout our house, we have Simply White on all the trim and cabinets. This year, we are actually repainting our kitchen and breakfast area which is currently Benjamin Moore Cloud White with Simply White so it is streamlined and looks cleaner when we get around to installing shiplap on the ceiling of the breakfast area. Below you can see how crisp it looks in our small entryway mudroom when paired with Benjamin Moore Classic Gray. It is not a cool white, but is a nice grayish white with a touch of cream in it.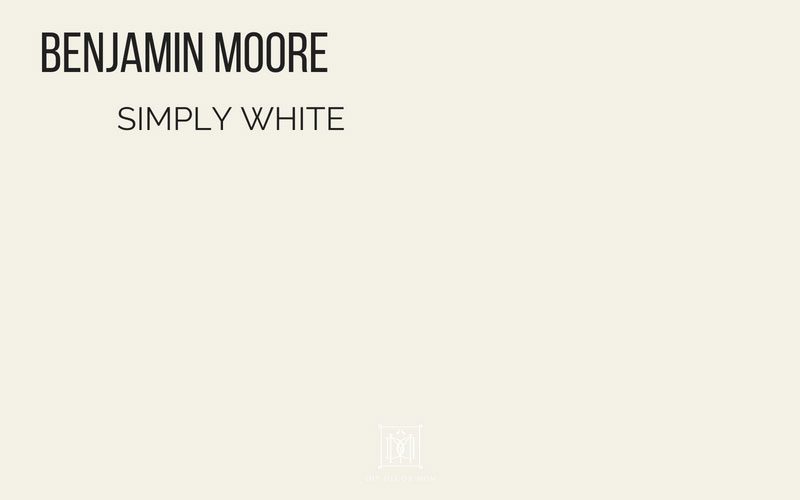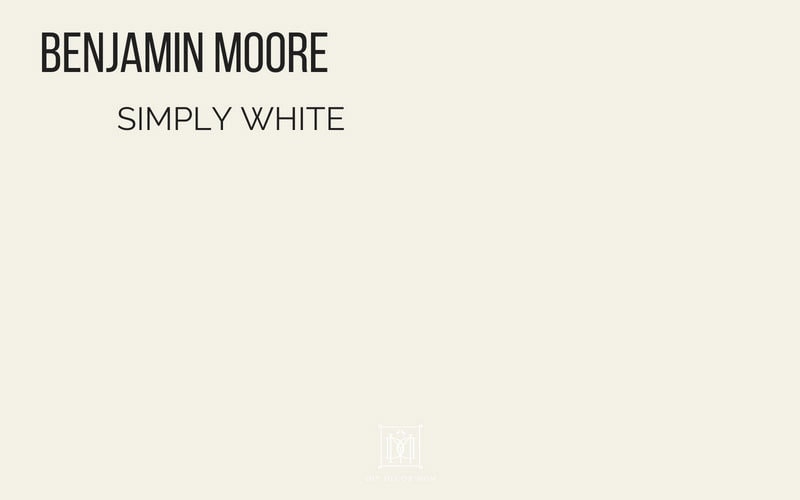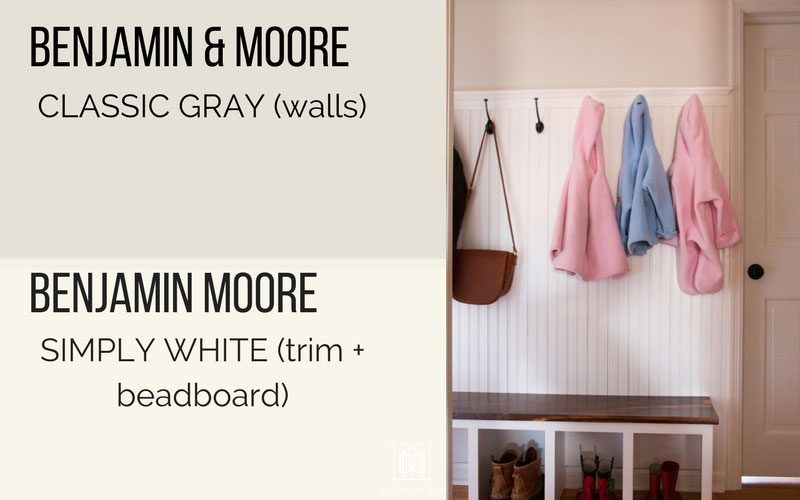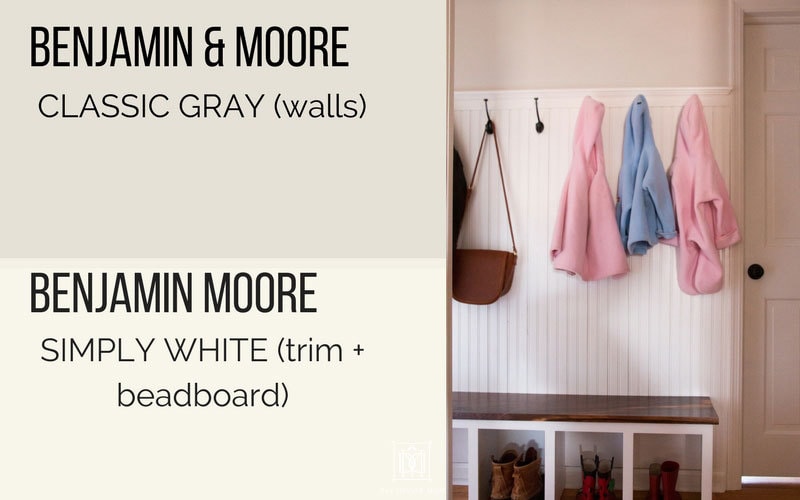 (BM Classic Gray on walls and BM Simply White on beadboard)
BENJAMIN MOORE CLOUD WHITE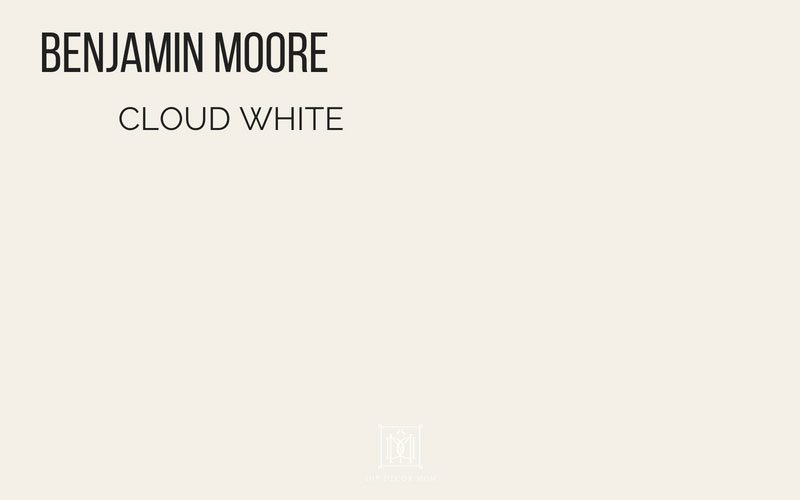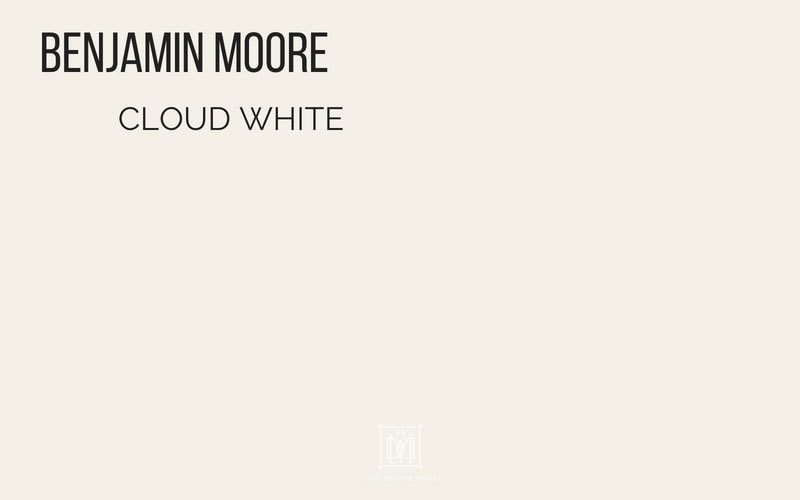 Like I said above, we currently have several rooms of our house painted Benjamin Moore Cloud White. It is a nice warm white that works well with Simply White.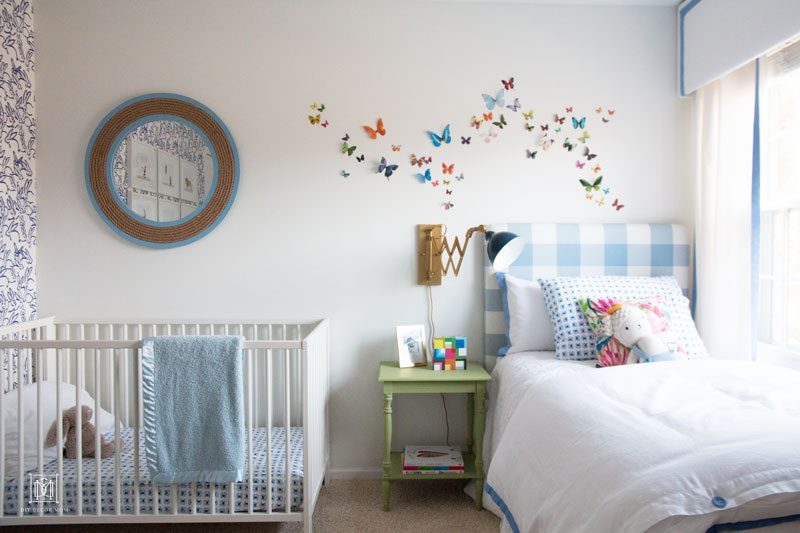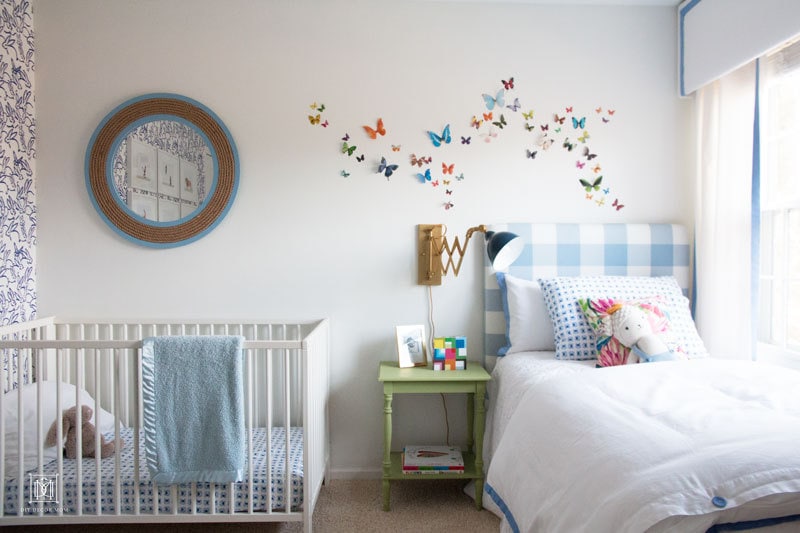 (BM Cloud White on walls) see the rest of the baby boy room decor here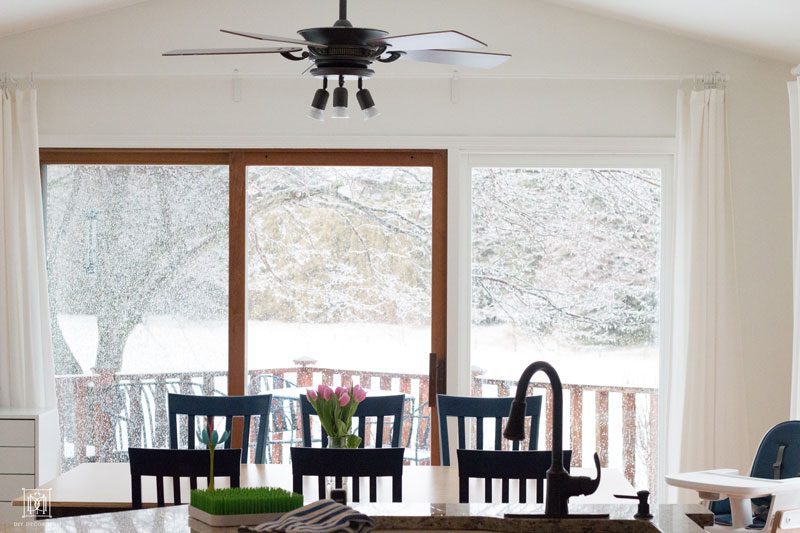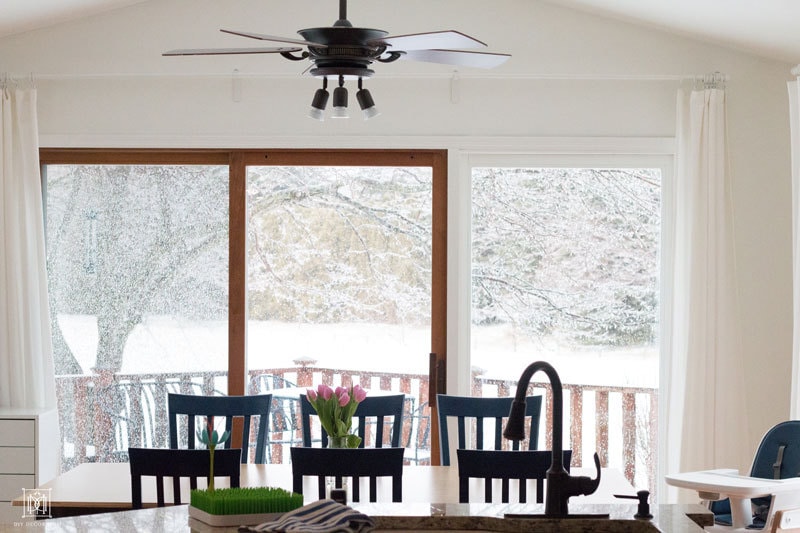 (BM Cloud White on walls and BM Simply White on trim)
BENJAMIN MOORE WHITE DOVE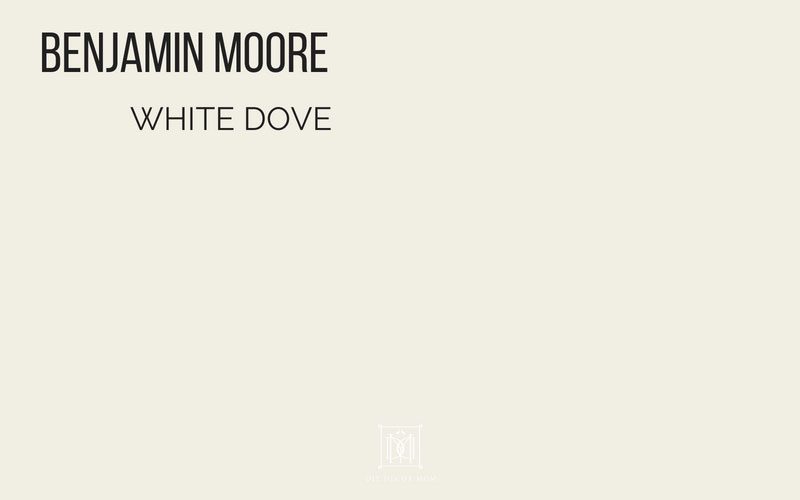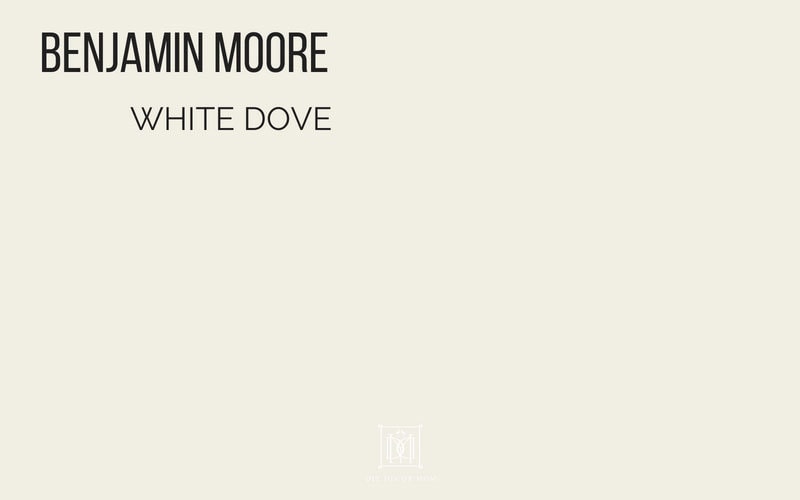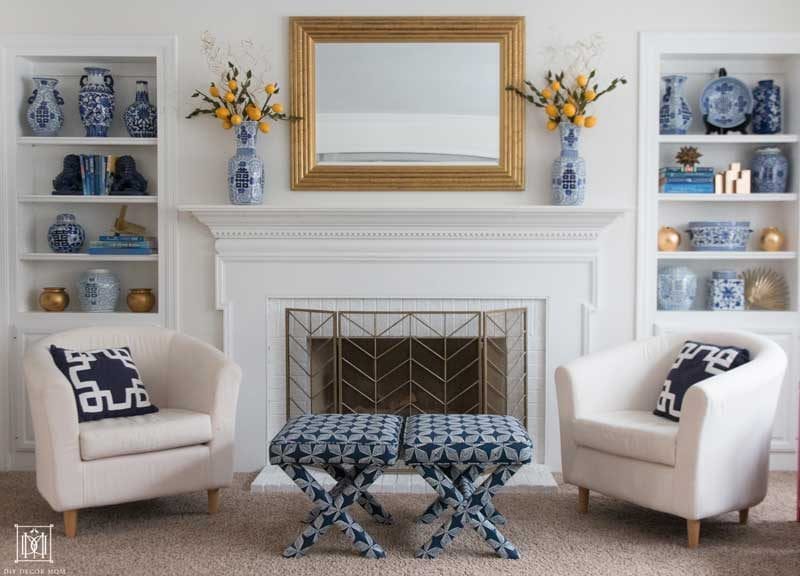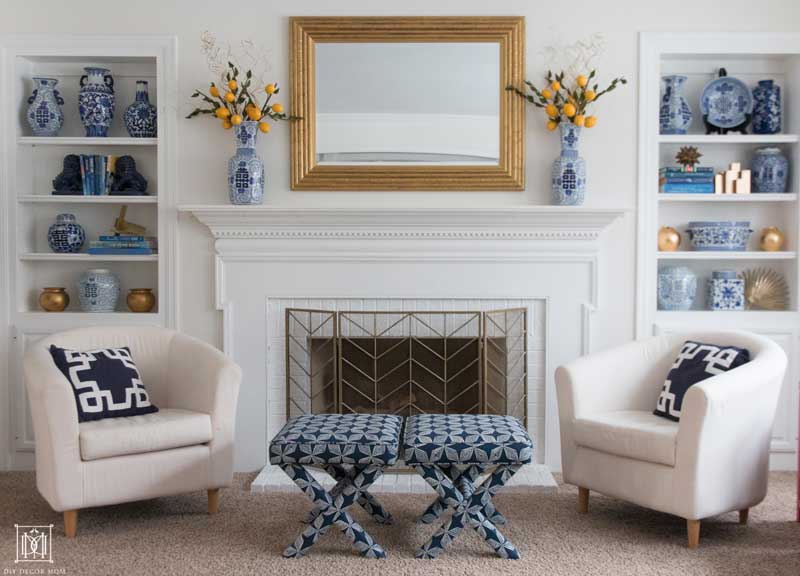 We recently painted our family room to Benjamin Moore White Dove and we love it! It is very similar to Simply White, which is a nice warm white paint color. If you want white walls with warmth, Benjamin Moore White Dove or Benjamin Moore Simply White are your best bets.
BENJAMIN MOORE LINEN WHITE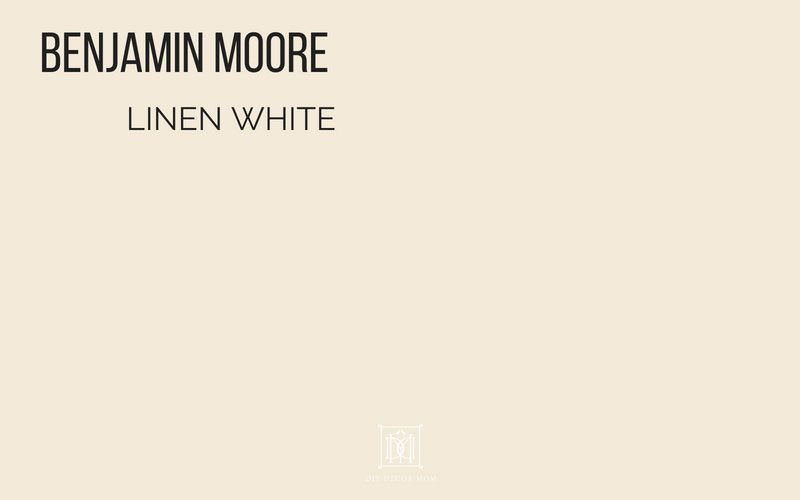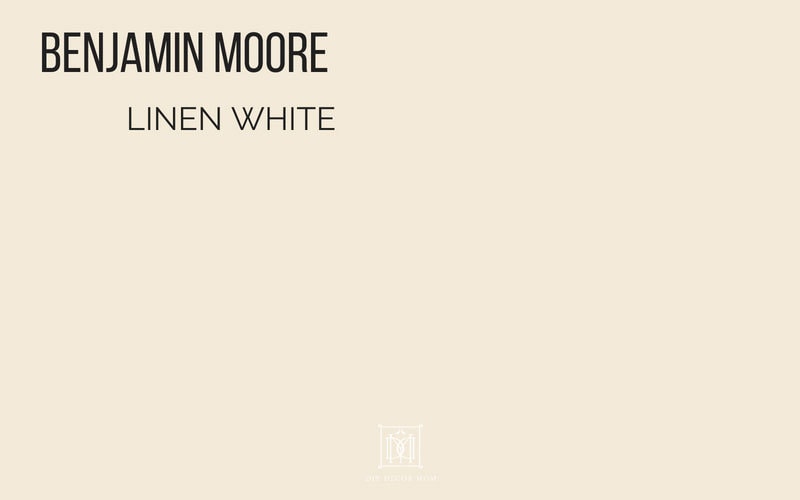 If you want an even warmer white, then I highly recommend Linen White. I've included it as my number 8th neutral paint color. My parents' beach cottage is painted all linen white and white dove and it looks lovely! It is the beige-ish white out of these whites that I have covered. If you want a warm cream color then Linen White is your friend!
BEST NEUTRAL PAINT COLORS FOR LIVING ROOM
What is a good color to paint a living room?
Is one of the most commonly asked questions, and I would say that out of all of these neutral paint colors, for living rooms I prefer these three: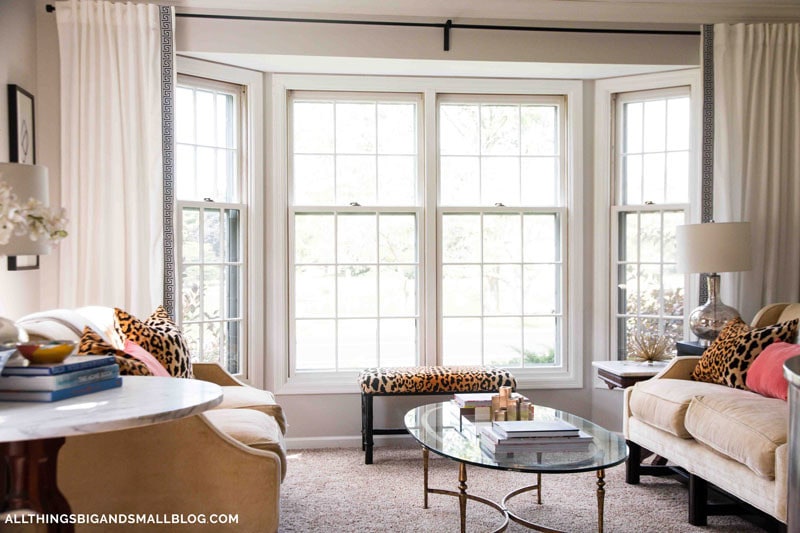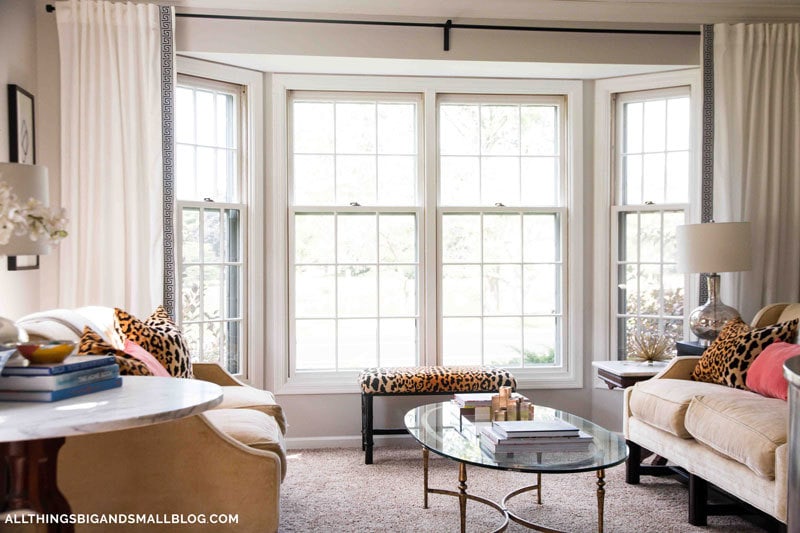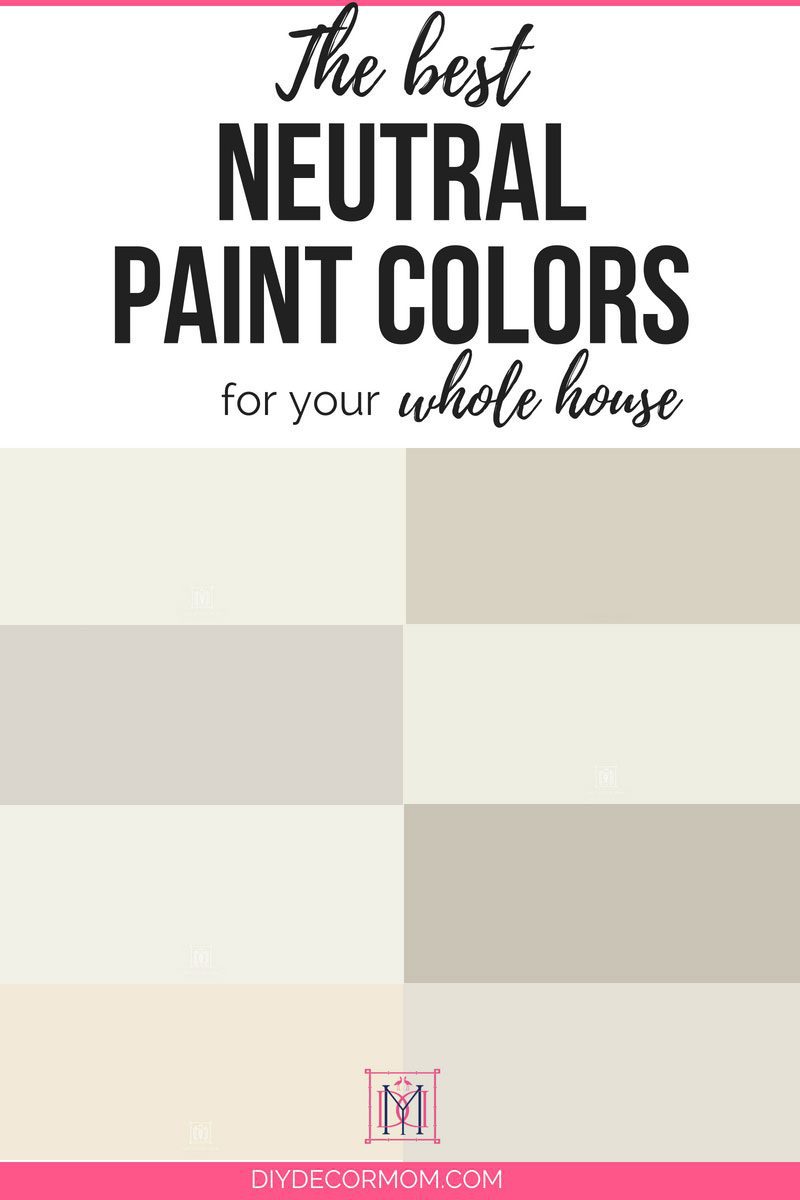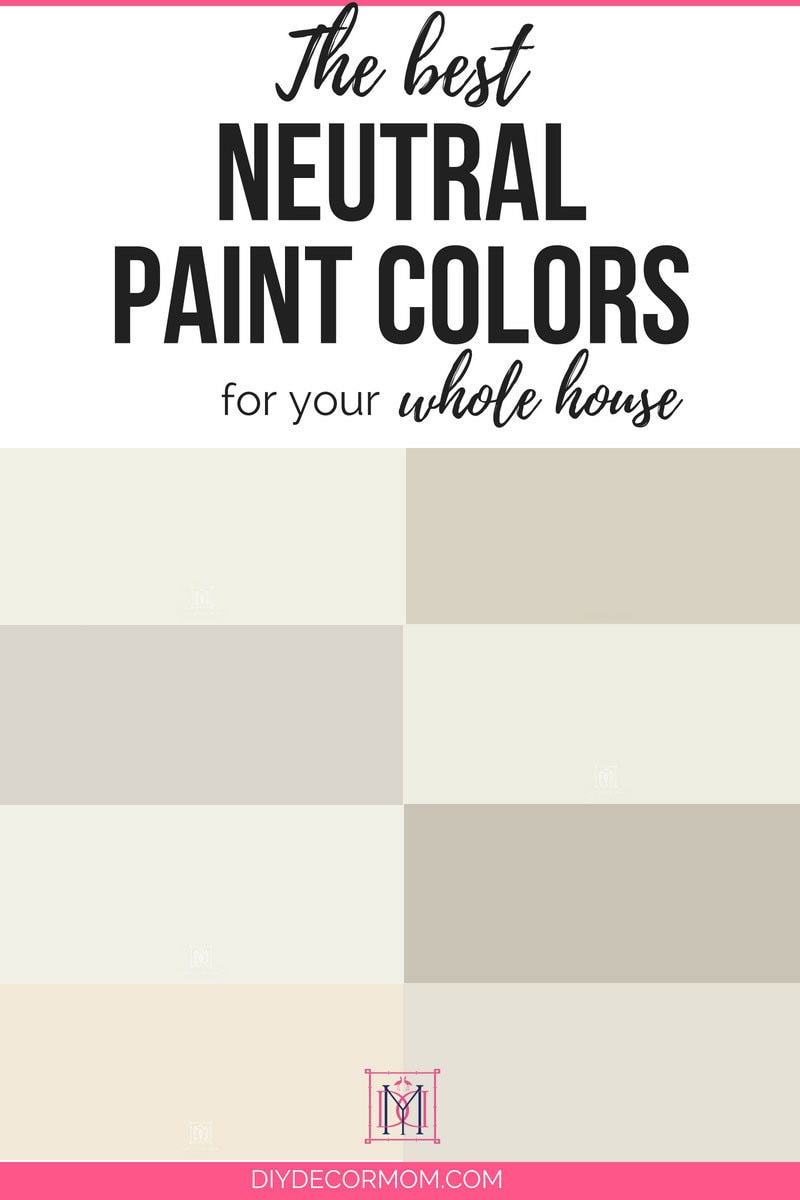 HOW TO CHOOSE NEUTRAL PAINT COLORS
1.) Determine the type of color you want. Do you want a gray, a cream, or a white?
2.) Consult the best paint colors of each color. I rounded up the best gray paint colors here.
3.) (print out my favorite light gray paint chips and my paint picking checklist (PLUS the best gray paint colors for both Sherwin-Williams and Benjamin Moore here
4.) Sample time! Put your samples up and move them to several different walls–see my trick for doing it without the mess here!
5.) Paint!
BEST TOOLS FOR CUTTING IN AKA TIME-SAVING SUPERSTARS THAT SAVE MY SANITY

This post contains some affiliate links for your convenience. Click here to read my full disclosure policy.
Having a real metal paint tray will make your life so much easier! Ditch the flimsy plastic ones which are always spilling. I don't even use plastic liners in mine, I just rinse it out after each coat and call it a day! Plus, you save plastic from going to the landfill!
IF YOU LIKED THIS, YOU WILL LOVE: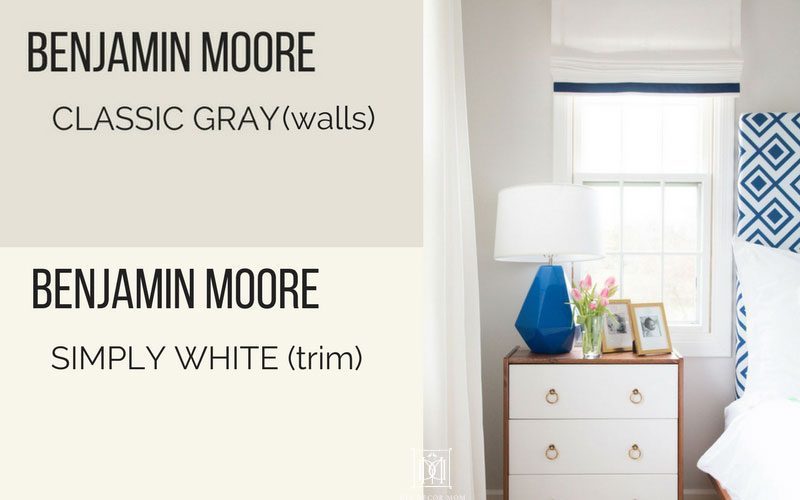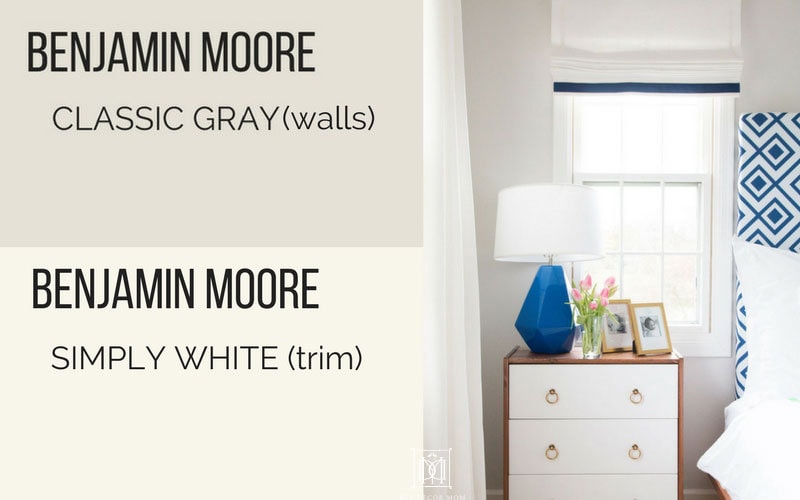 BENJAMIN MOORE CLASSIC GRAY REVIEW