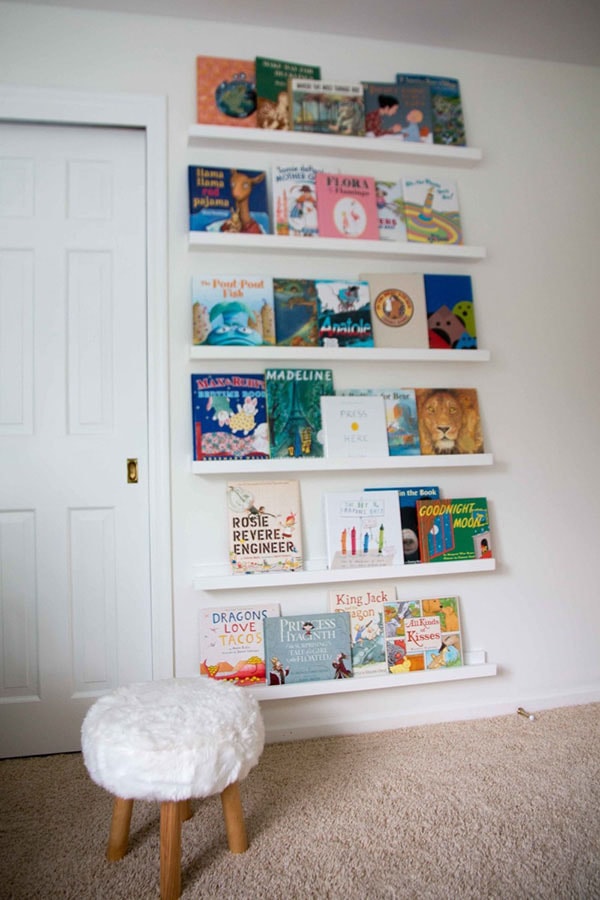 MAKE YOUR OWN DIY BOOK LEDGE
These shallow bookshelves or book ledges were an afterthought to the nursery when we felt like we needed a little more storage, didn't have much space, and wanted something colorful and cheap. Fortunately, Evan made them and I painted them, and we are so really happy with how they turned out. We built two prototypes to test out the depth before we settled on the final design, and I will share the specific how-tos in another more detailed post. Today, I wanted to show you how they turned out, why they are a great small space solution, and why they are a budget-friendly art solution for nurseries.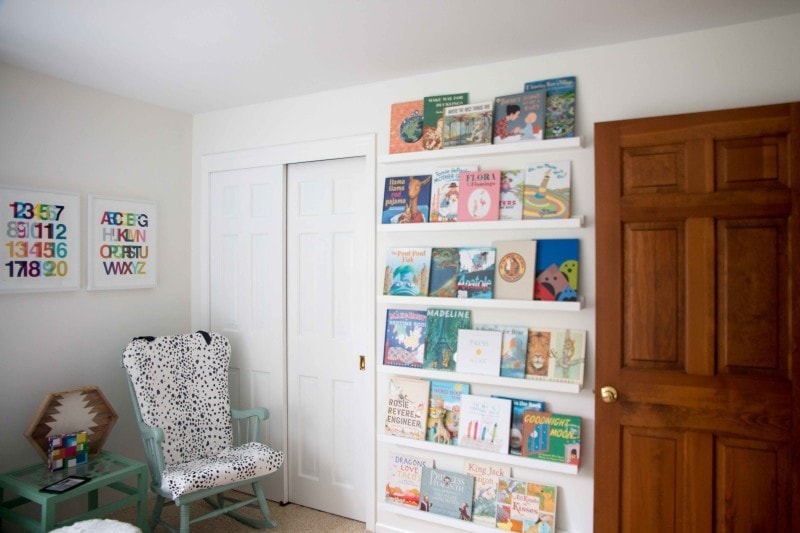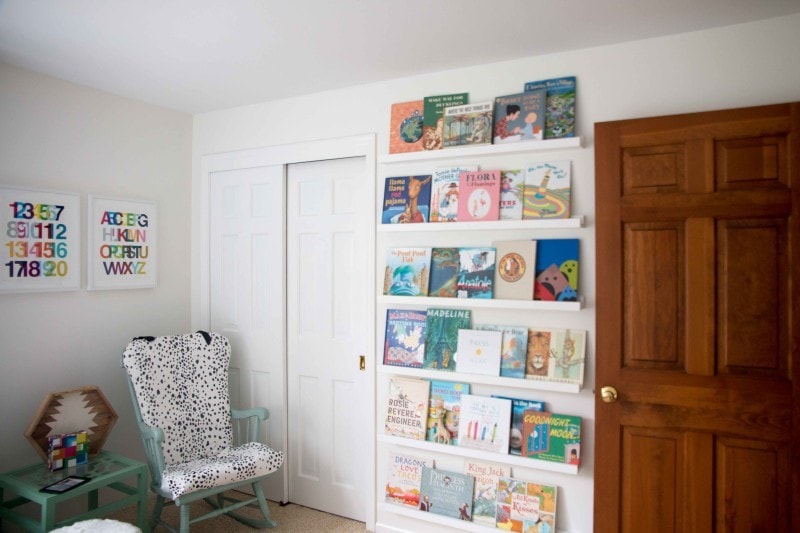 Narrow bookshelf/ book ledges are a great use of space because they show off the beautiful colors of all your kids books, double as artwork, and take up very little space. This is an awkward wall that opens right into the door. Putting anything that protruded far from the wall would have been inconvenient so this was an a great opportunity for vertical storage. It would be a really good solution for a small nursery as well.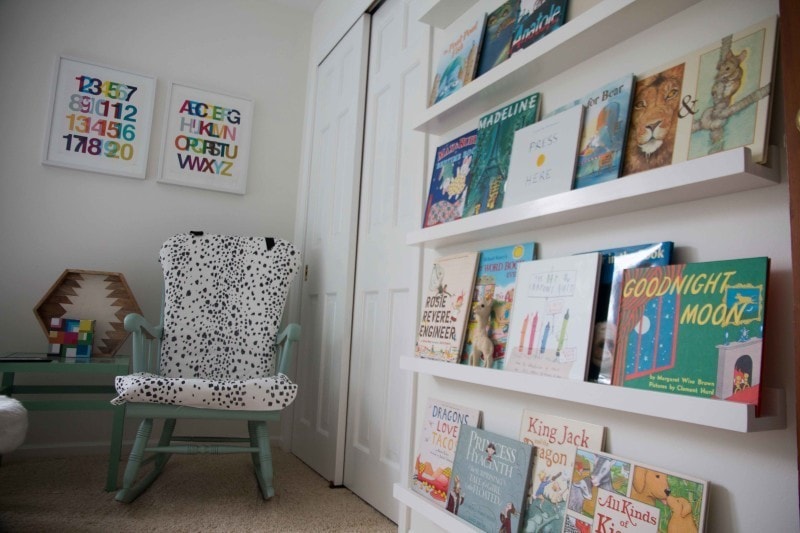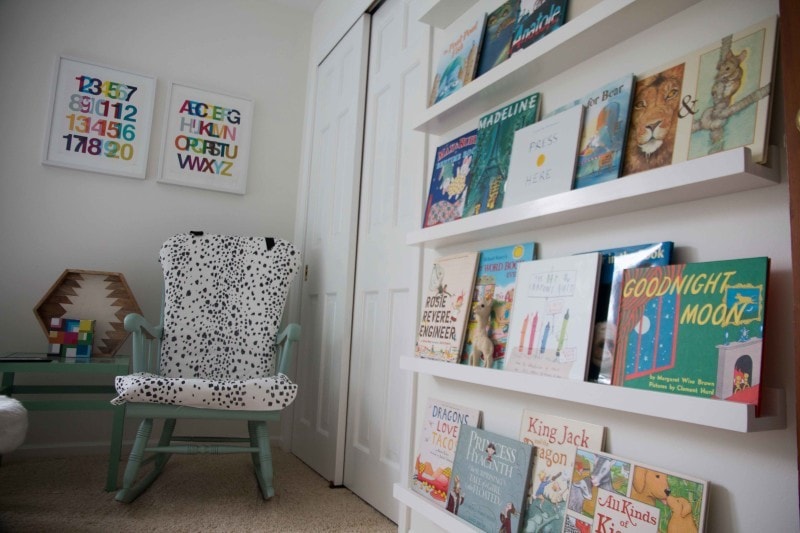 Kids have tons of books, and they all have such beautiful illustrations. Why not display their covers so you the kids can see what book it is? We have used this so much so far. We now regularly read in the nursery thanks to the bookshelves. Bowie loves pulling books off to read. Putting out old favorites has sparked her interest in them again. Our only concern long term is Jack pulling off all of them or trying to climb it. As he is just rolling over, it is not an immediate concern. As far as pulling the books off, we hope that the slight lip at the edge of the ledge will discourage him. Also, narrow bookshelves are a great way to get free artwork. This wall packs a TON of color, storage, and beauty and all it is is just some wooden ledges showing off part of our collection of children's books.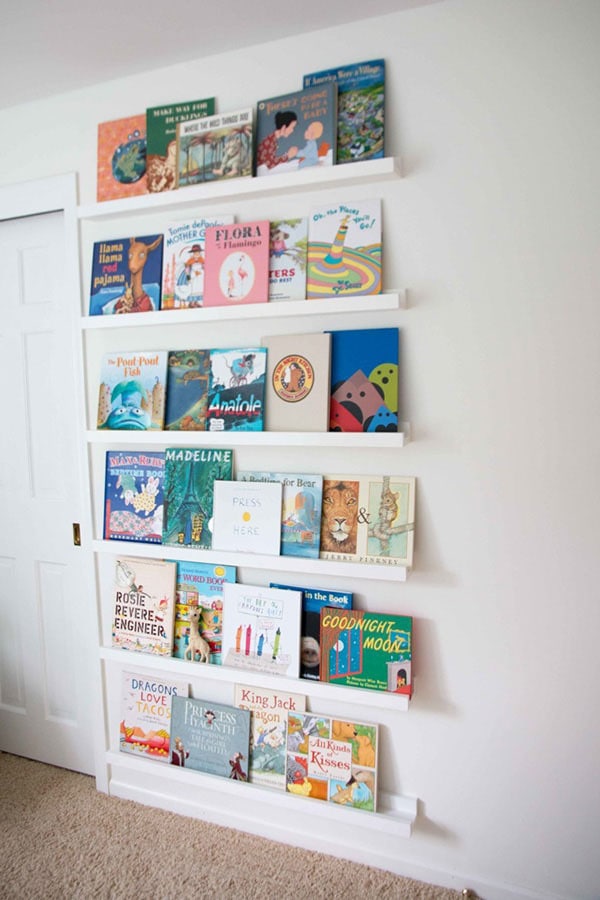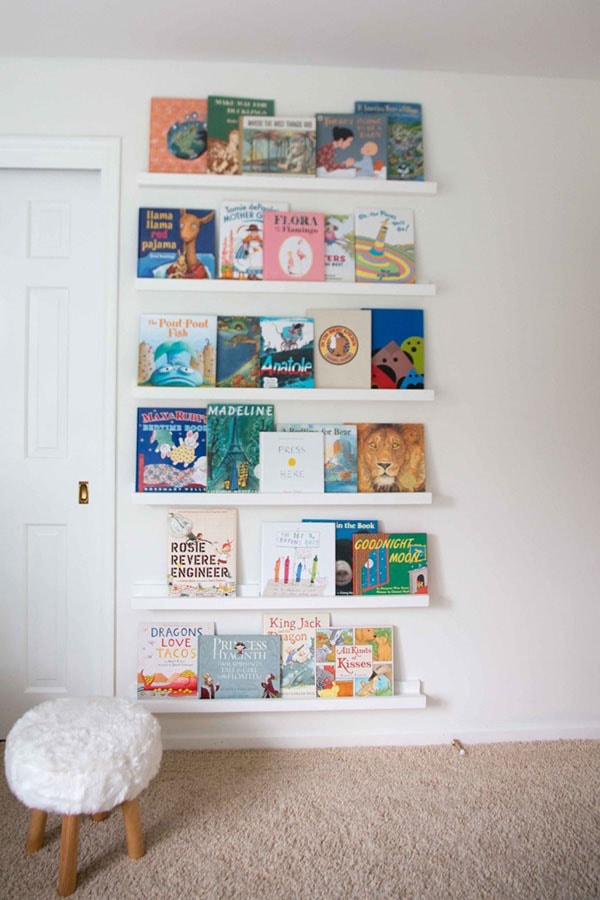 How do you store your children's books? Do you use book boxes, traditional bookshelves, or do you have a narrow DIY book ledge as well? I have seen a couple of these on Pinterest, and I feel like they are having a "design moment."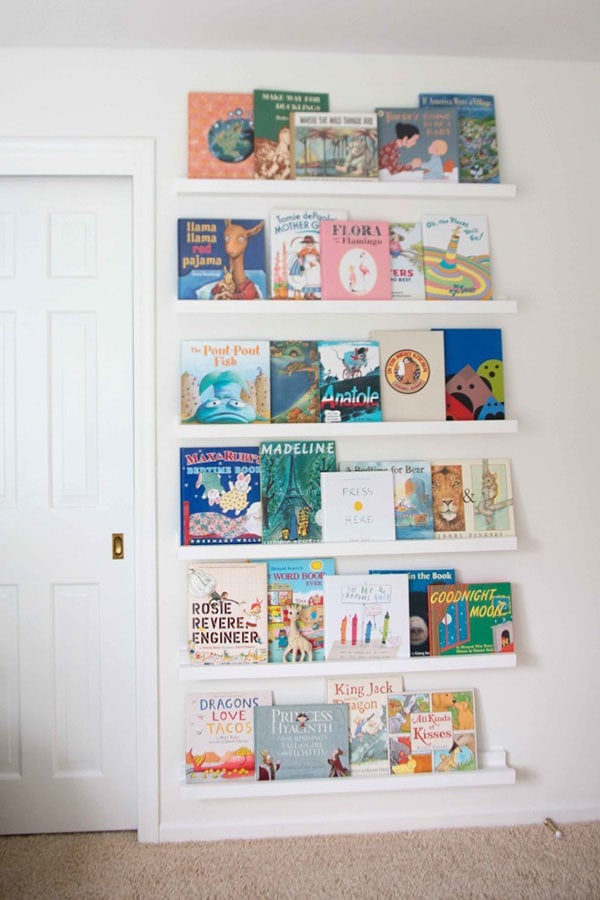 I am linking up today with Annie and Natalie for Thoughts for Thursday, two other awesome moms of two with kids that are really close in age to mine. It has been so fun bonding with other moms who are in the trenches at the same time!