Checking in from painting the hallway! Fall is quickly approaching in the midwest so I am trying to get as many projects that are temperature dependent done as soon as possible. I can't wait to share the hallway before-and-after with you because just a little paint transformed the space! As of now, I am two coats in two more to go! I have been pinning up a storm lately and loving to find new inspiration for projects to do. Painting a door black has been on my list forever, so I am glad to finally do it! I will share a photo on Instagram later today to share the progress! But today I wanted to share four of my favorite little projects that all cost less than $20. I love finding these types of projects on Pinterest because I can easily do them during nap time.
Twenty dollars seems to be the limit for me. If I can easily do something under $20, I usually will try. I figure, well it's only $20 so what's the worst that can happen. Luckily, most of the time I am really happy with the outcome and it wasn't a waste! And then I think about how much money I saved by doing it myself–the same money that can now go towards Tory Burch boots…I mean diapers! Here are some of my favorite projects that were $20 or less that I look at every day. These little accessories make me smile whenever I see them because not only were they easy, but they allowed me to obtain the look that I really wanted (hello the entire shop of Furbish!) but at a more budget-friendly price.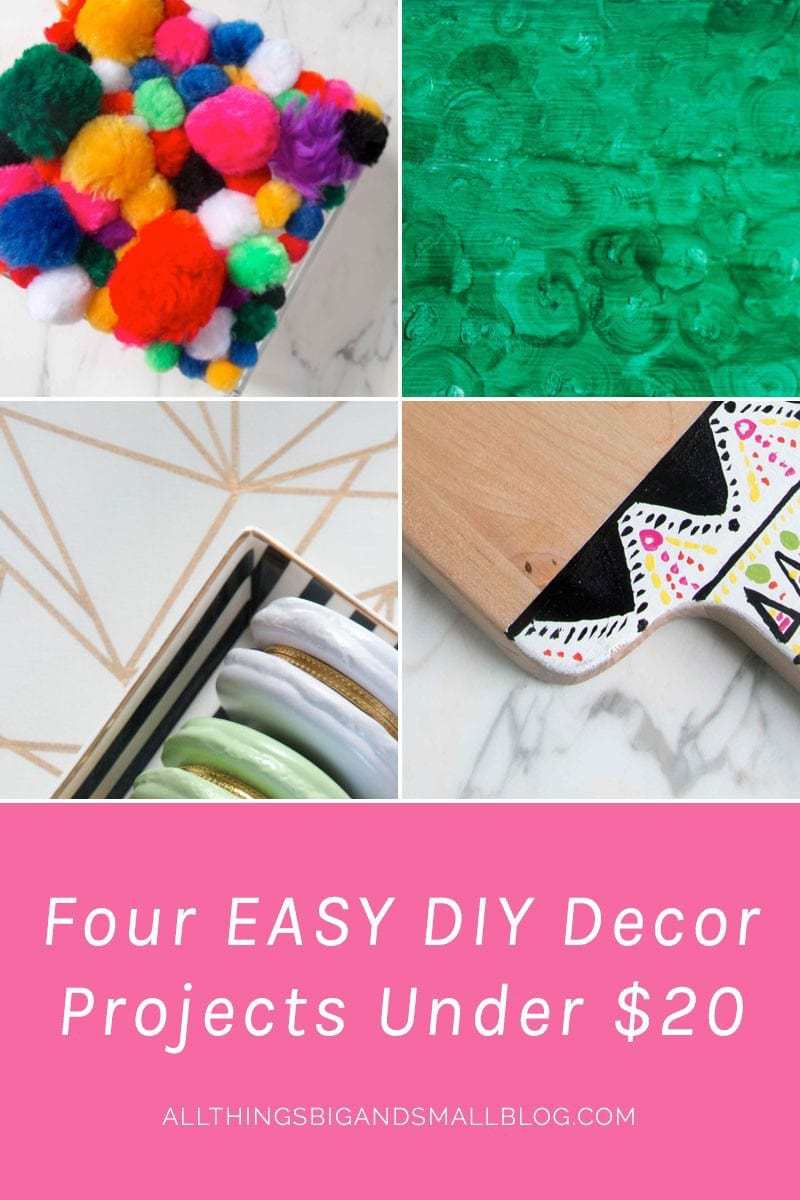 The DIY Lucite Pom Pom Box that I made originally for Bowie's pacifiers continues to be used everyday. When she was weaned from the pacifier, we started using it to store her fairies, and now that she is full on into Barbie, we store Barbie's accessories in there. Now, Bowie calls it her treasure box (pronounced chessir box.) It has held up surprisingly well, although the first one was hurled down the stairs on the third day we were in the new house. So I made a new one. But, the second version has been kicking for a year now!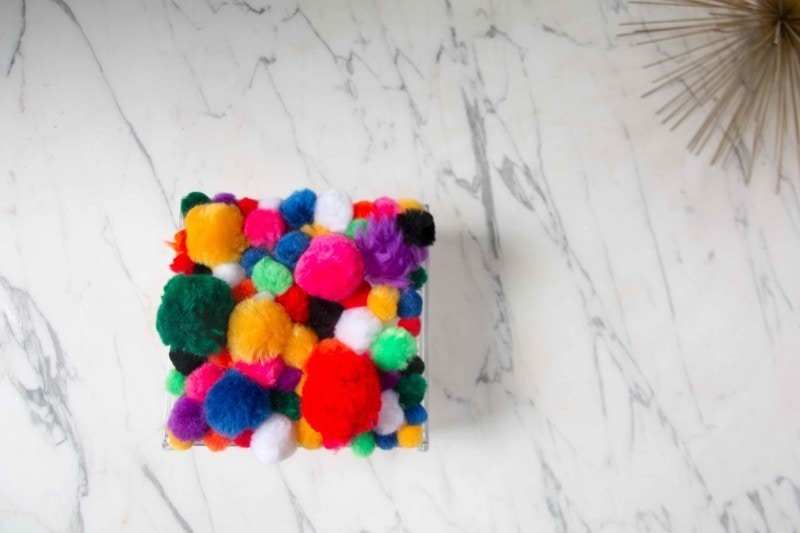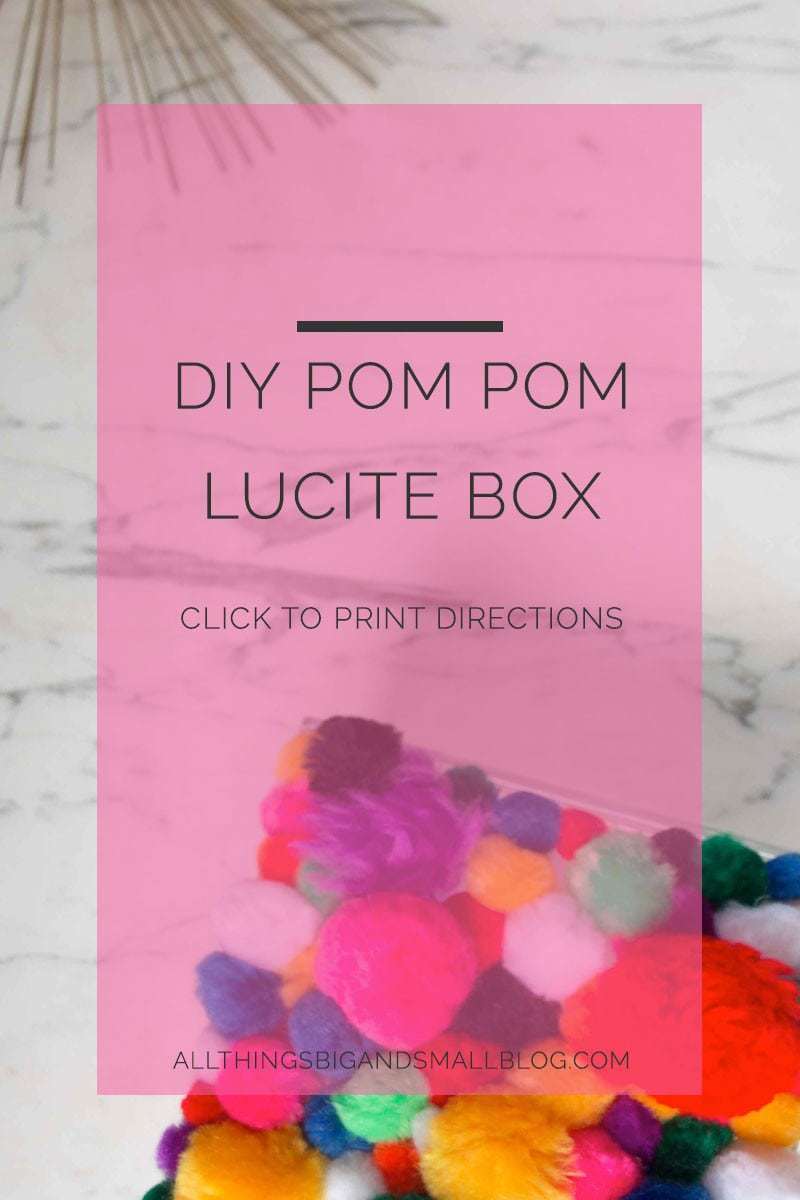 id you notice that line "click to print free directions?" Yep, I upgraded all of these posts and a few more with printable instructions complete with materials lists. All you have to do is sign up for OUR NEWSLETTER and you get access to all of the DIY printable instructions in our library. The posts are all still there, but if you want an easy printable version, just submit your email for our newsletter. I promise NEVER to spam you or flood your inbox because I hate that! The best part–you get to consider yourself an All Things Big and Small Insider. It's what all the cool kids are doing these days 😉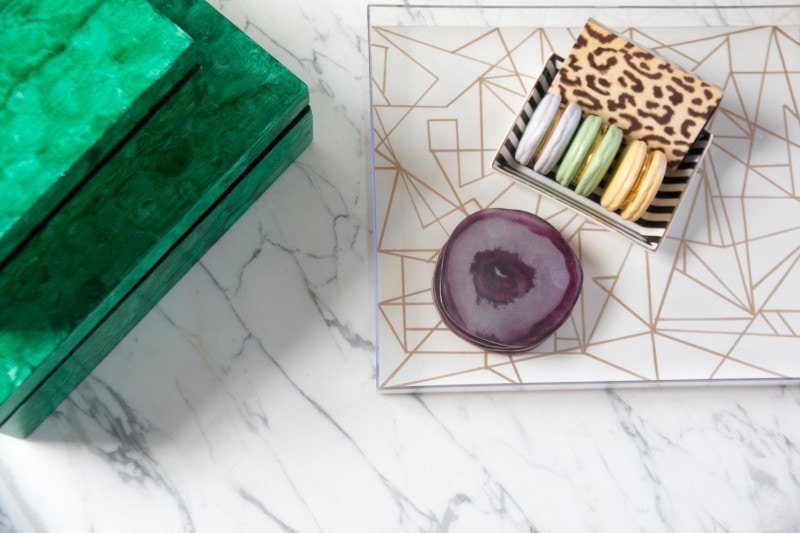 The DIY Faux Malachite boxes now sit on our bookshelf and I still love them! The real deal is way too expensive for my tastes, and knowing that I made them both makes me strangely proud. In our day-t0-day lives as moms, we seldom have anything to show for what we accomplished in a day. I don't know how many times I clean up the kitchen table, only to have it have a bunch of crap piled on it when Evan gets home at night. And can the laundry basket please stay empty for ONE day? Anyhow, making stuff and knowing that I saved us money makes me smile, and this project did not disappoint!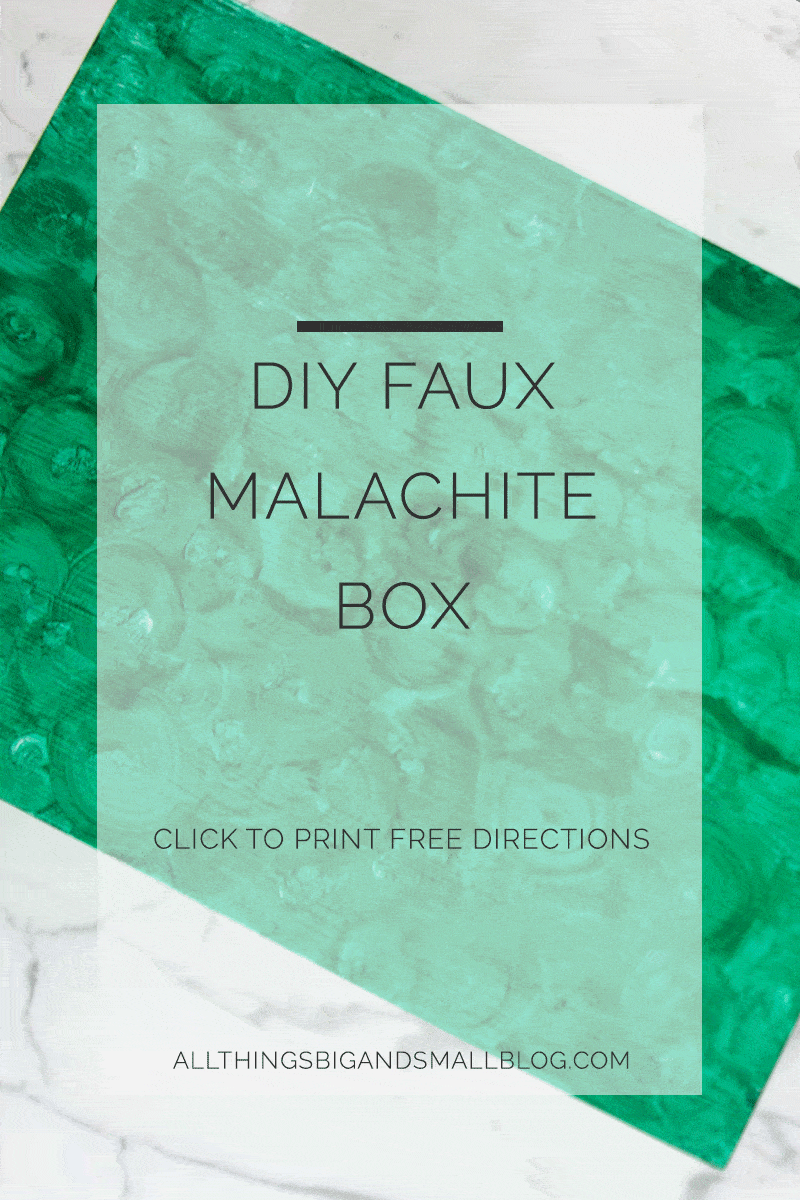 The DIY Gold and Lucite tray doesn't get used quite as much as the others but I still love it! It is a great drink holder or vessel to corral other accessories in the living room (photos of the new paint to come soon!).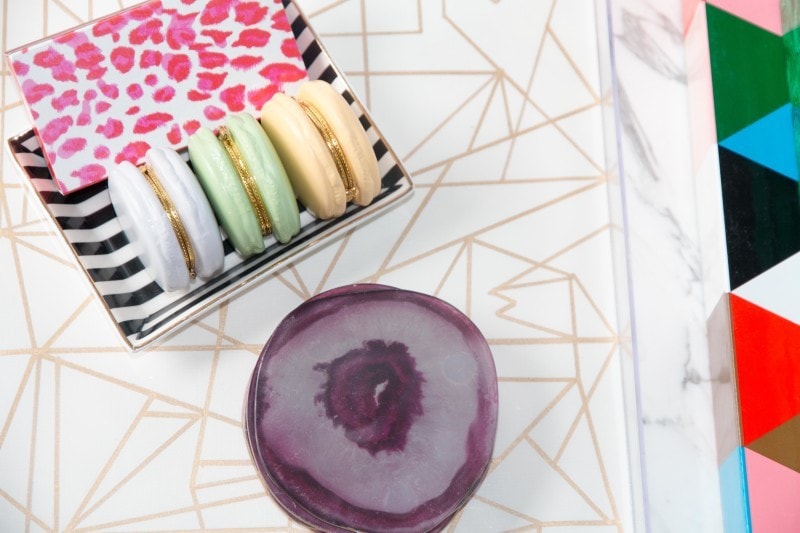 purple macaron trinket holder/ green macaron trinket holder/ yellow macaron trinket holder/ DIY Gold & Lucite Tray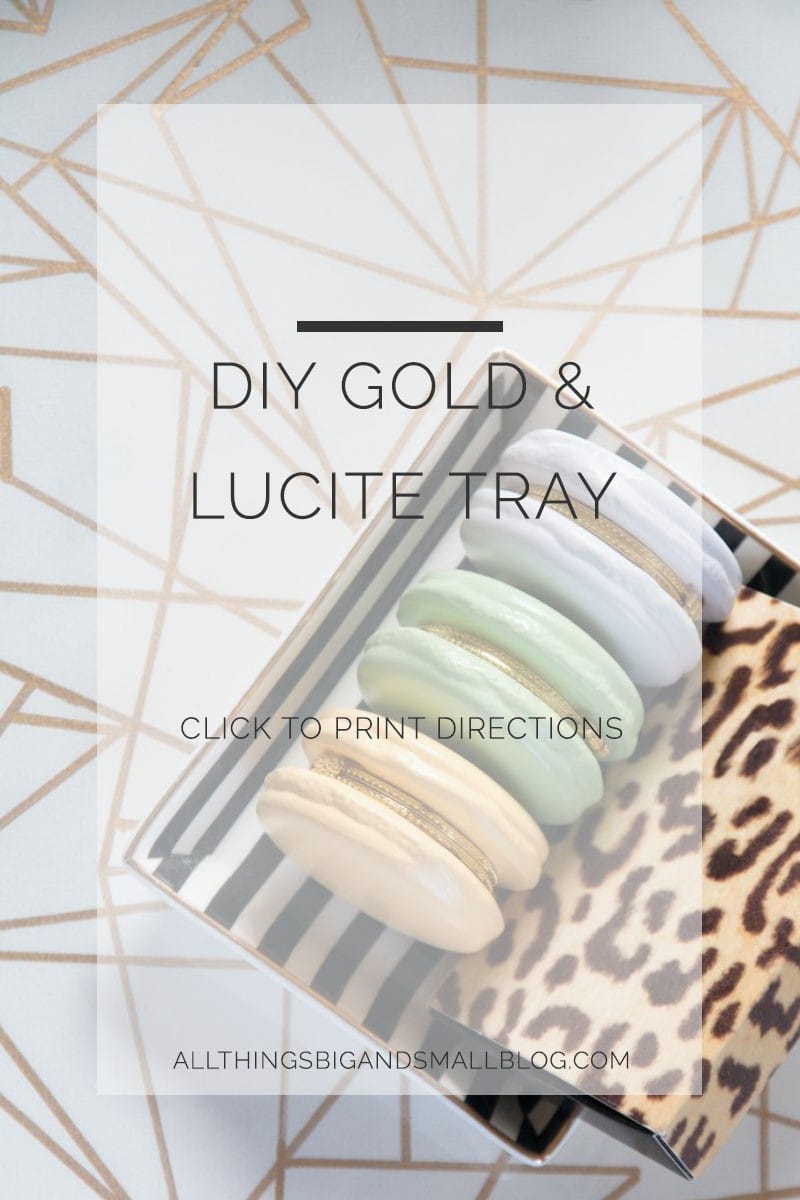 And finally, one of the most basic–a tray/ cutting board. Although to be completely honest, right now, it is being used as a Barbie house foundation because we're fancy like that. This little guy I picked up at Ikea and then zhushed up by painting it with inexpensive acrylic paints. It came in at about $15!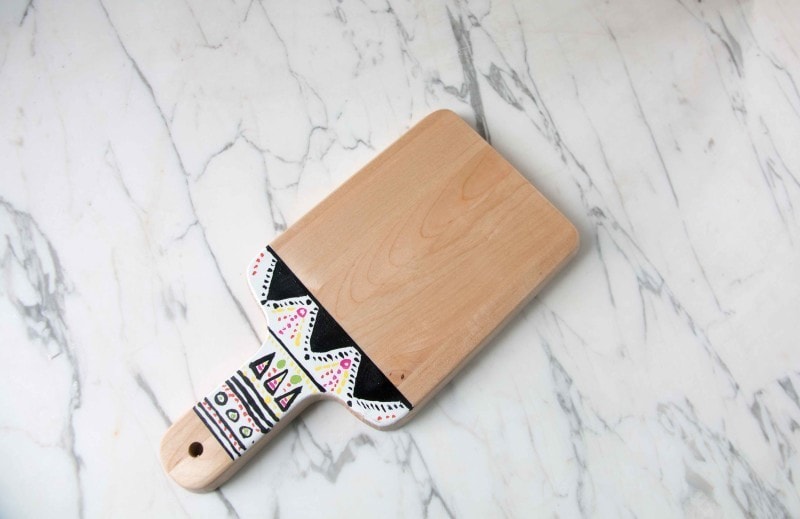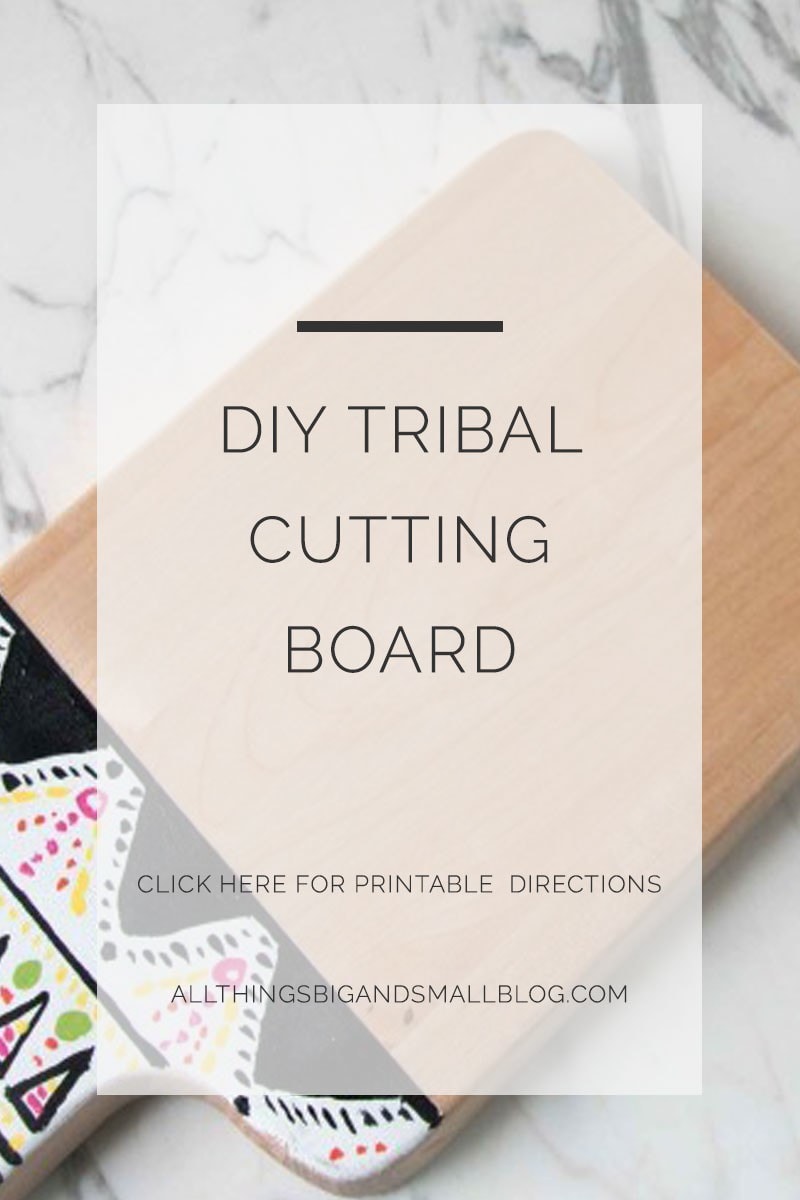 What have you been up to lately? I hope you enjoy the content upgrades! And please, as always, if you like it share it! Sharing is caring! Pin this sucker to Pinterest to save for later or join our newsletter and print it out! And now, I am off to paint some more oak woodwork and a faux wood door. Aren't you jealous?
I am linking up today with Jenn and