Rocking Chair Cushion: How to make an upholstered rocking chair cushion for your nursery. If you think that we DIYers never make mistakes, well you are wrong! This DIY rocking chair has been updated three different times! So, today, I am going to share the mistakes I made along the way–so you won't make them and also tell you the best way to make your own!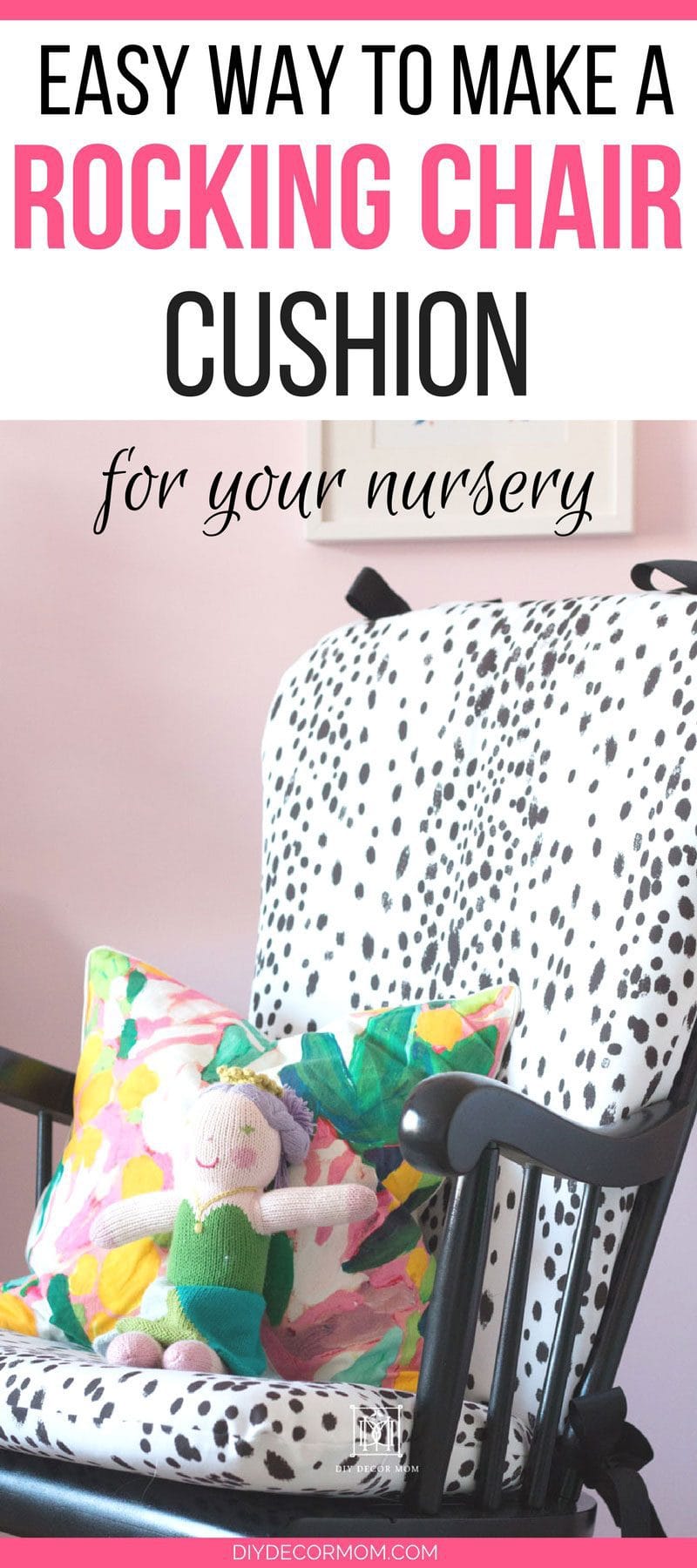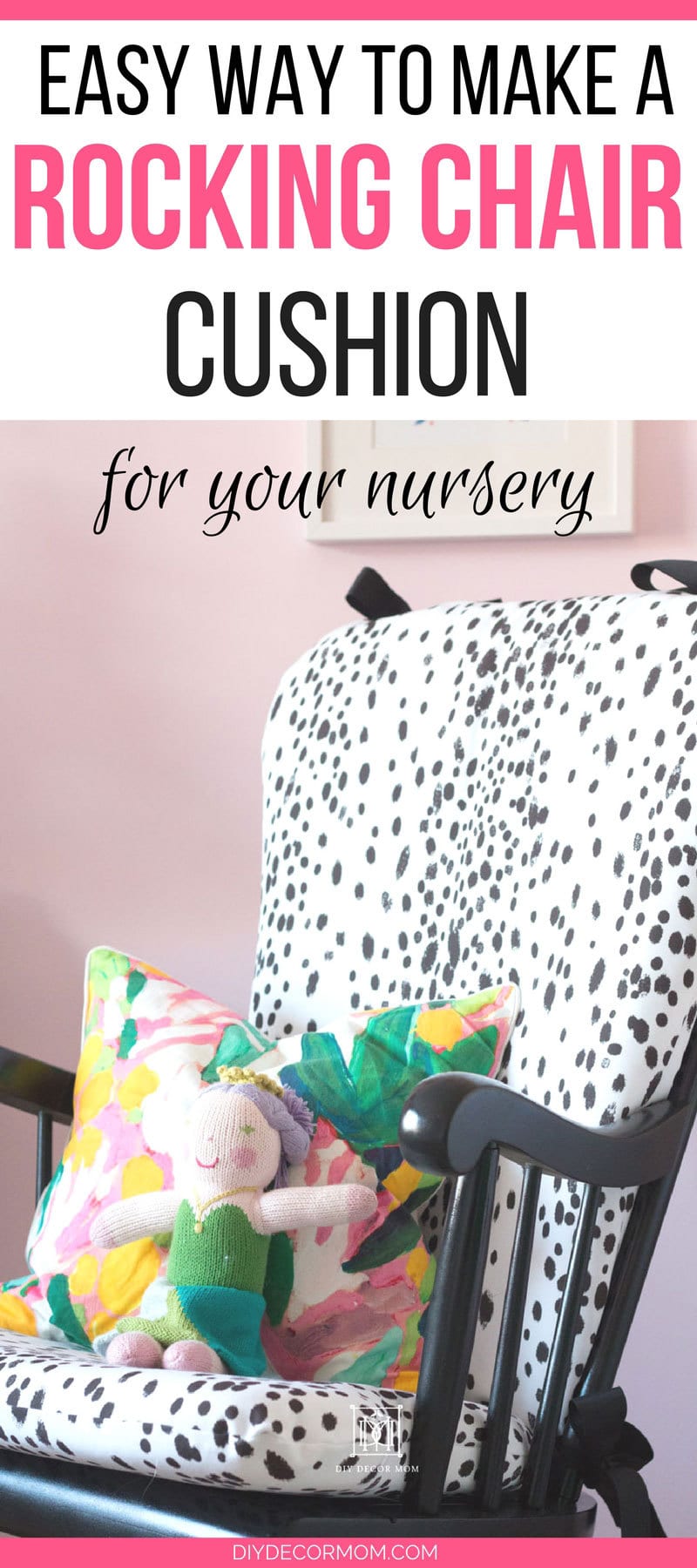 We inherited this rocking chair from a friend and immediately, I knew that I wanted to update it so it fit our style better.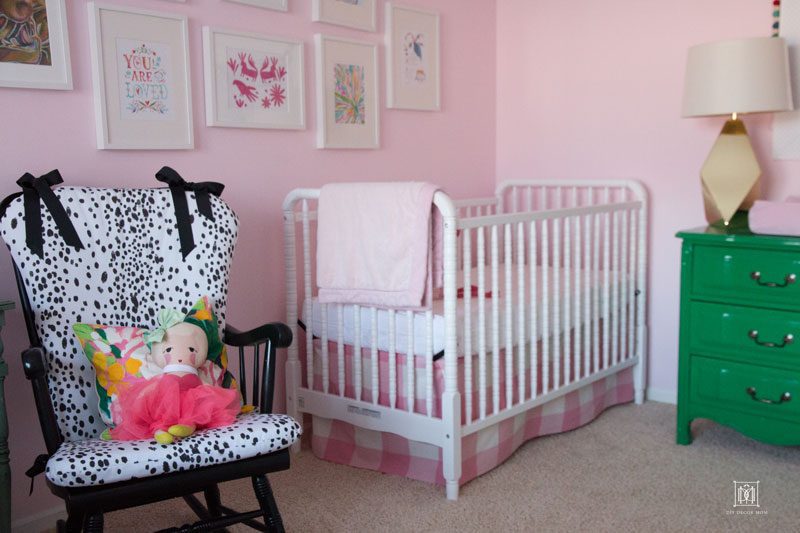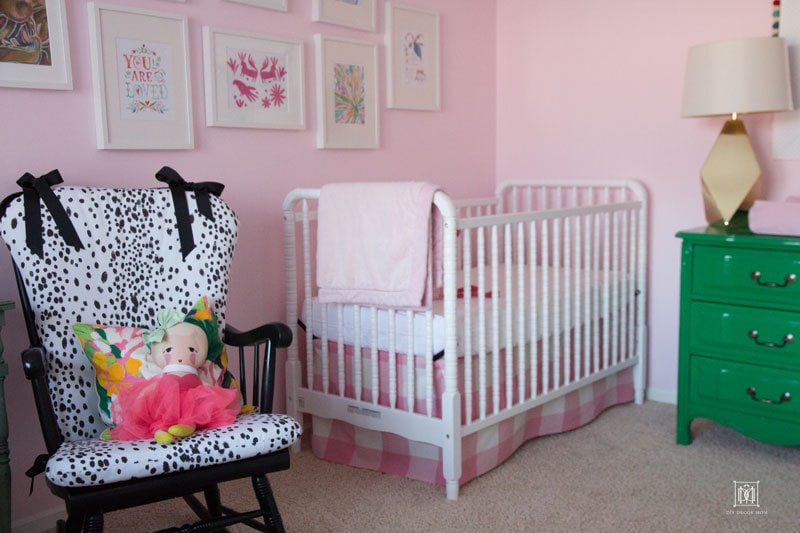 Here's how the rocking chair started off. With a little spraypaint, a new cushion, and some new fabric it was a complete transformation!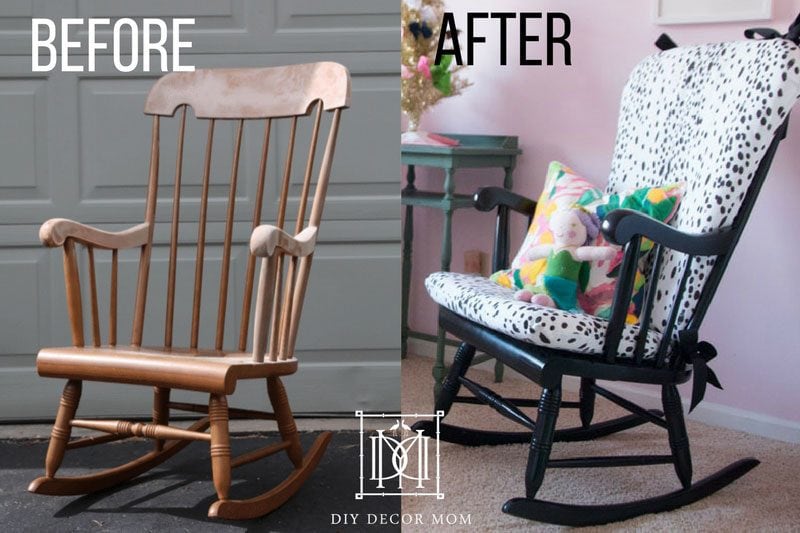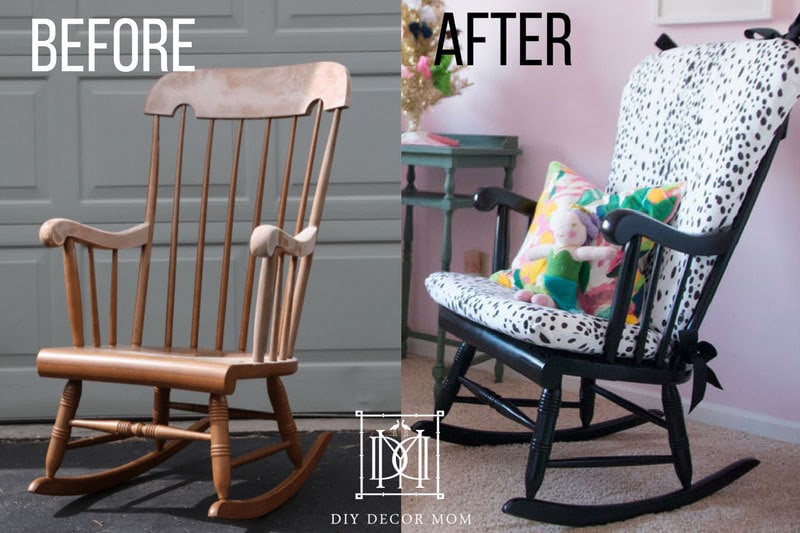 UPHOLSTERED ROCKING CHAIR CUSHION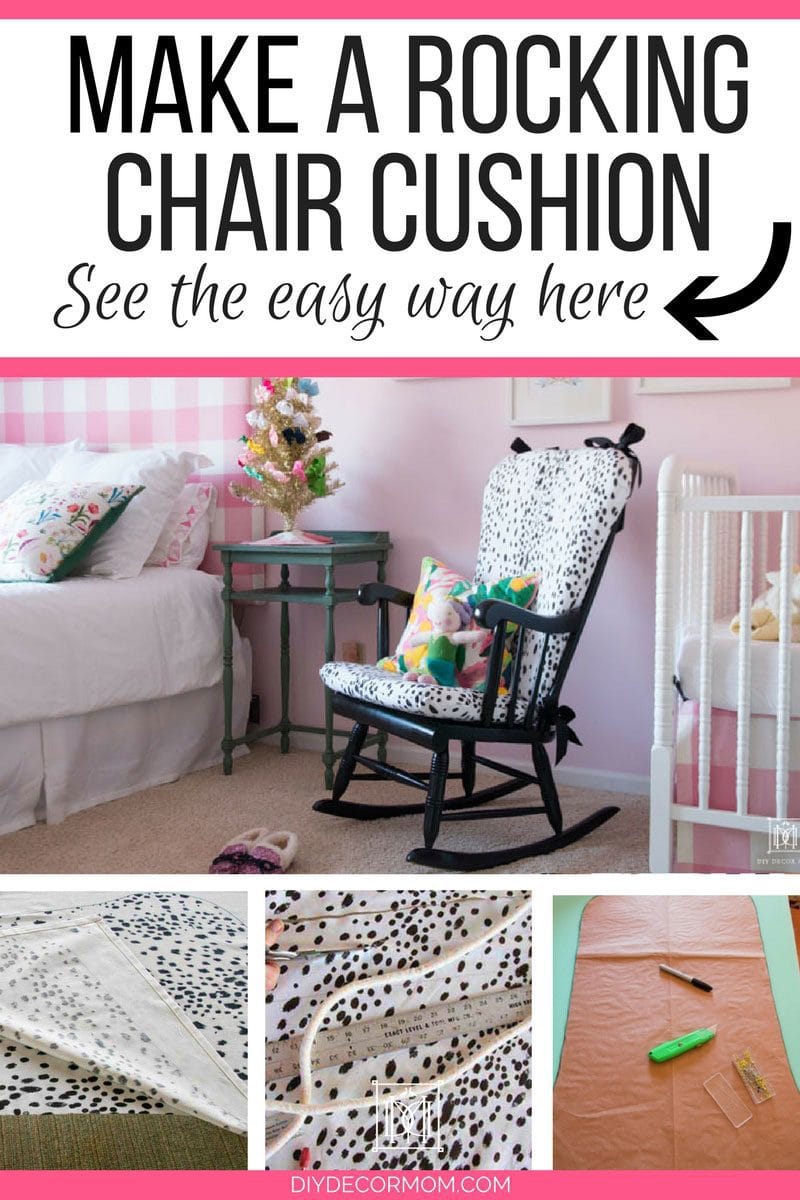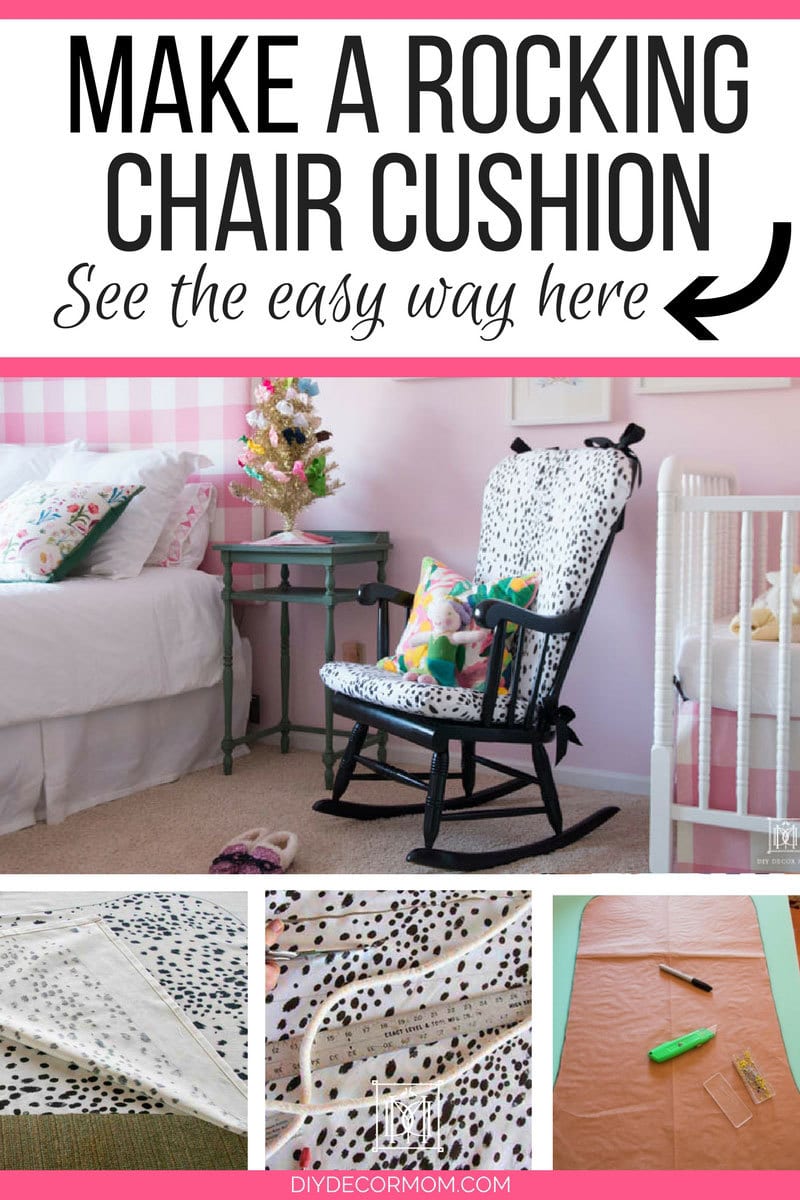 *affiliate links have been used at no additional cost to you. See my complete disclosure policy here.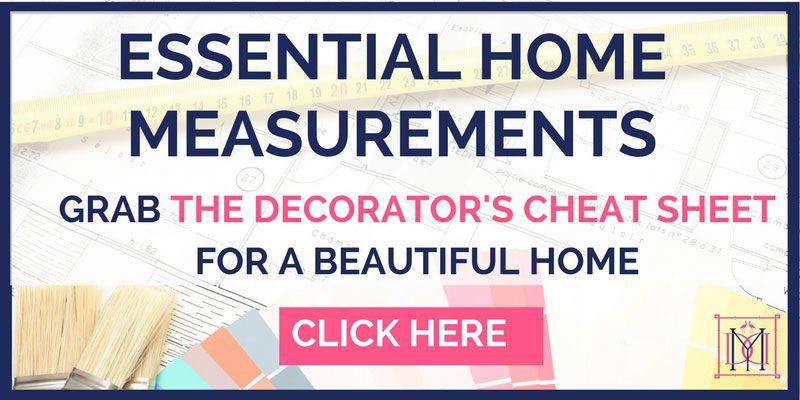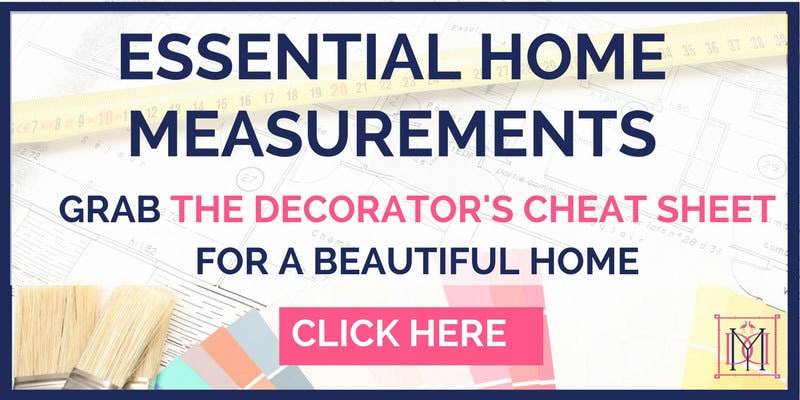 MATERIALS FOR UPHOLSTERED ROCKING CHAIR CUSHION:
Fabric- 3 yards
Black Grosgrain Ribbon– 1.5″ and Black Grosgrain Ribbon
2″ foam
batting
spray paint
Iron
Chef"s Knife
Sewing Maching
Upholstery Shears
Yard stick
Extra-large paper for making the template for the rocking chair cushion
Permanent Marker
DIRECTIONS TO MAKE UPHOLSTERED ROCKING CHAIR CUSHION:
1.) First lay out the fabric. You want to decide the dimensions of the cushion you want to make. We used a sheet of extra-large paper to cut out the outline of a cushion and prototype it.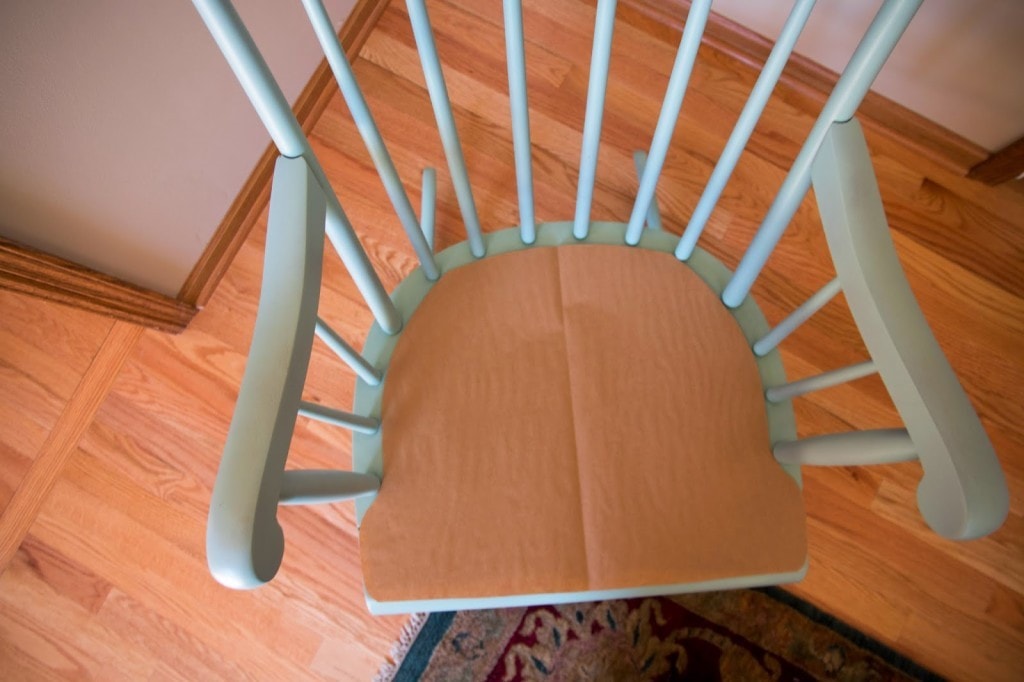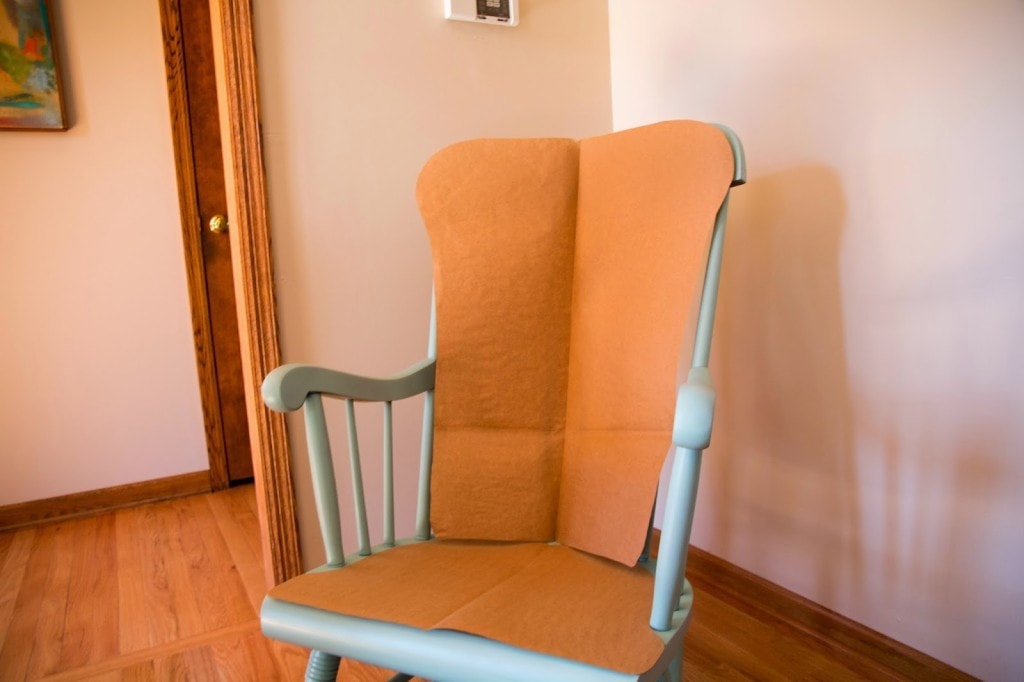 2.) Trace the template on the foam with a permanent marker. Then cut the foam for the cushions using an electric knife or a large chef's knife will also do the trick!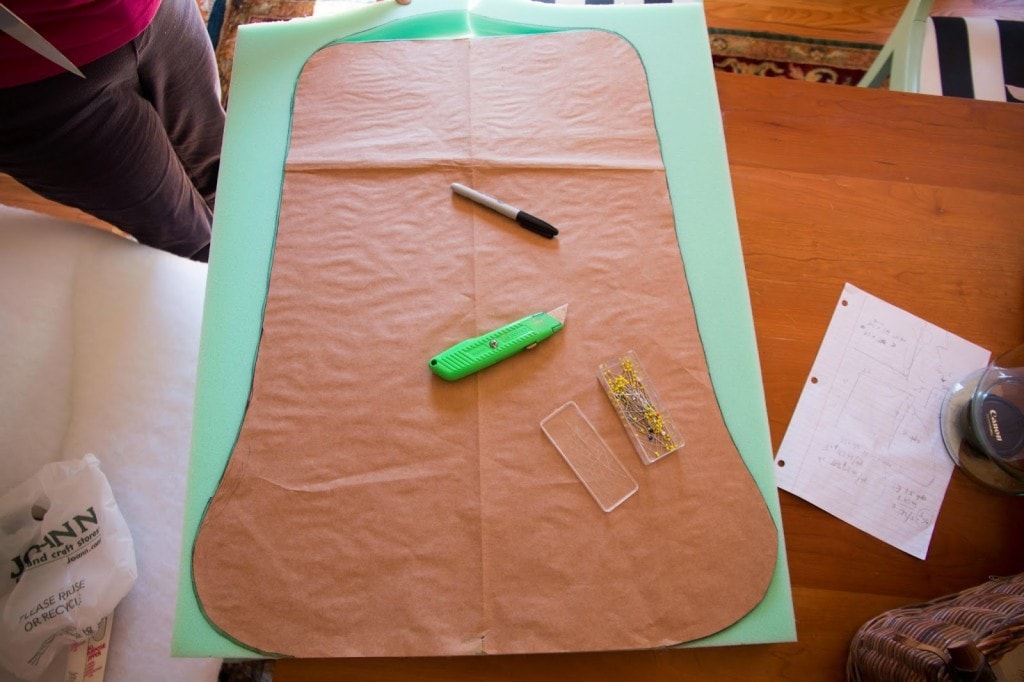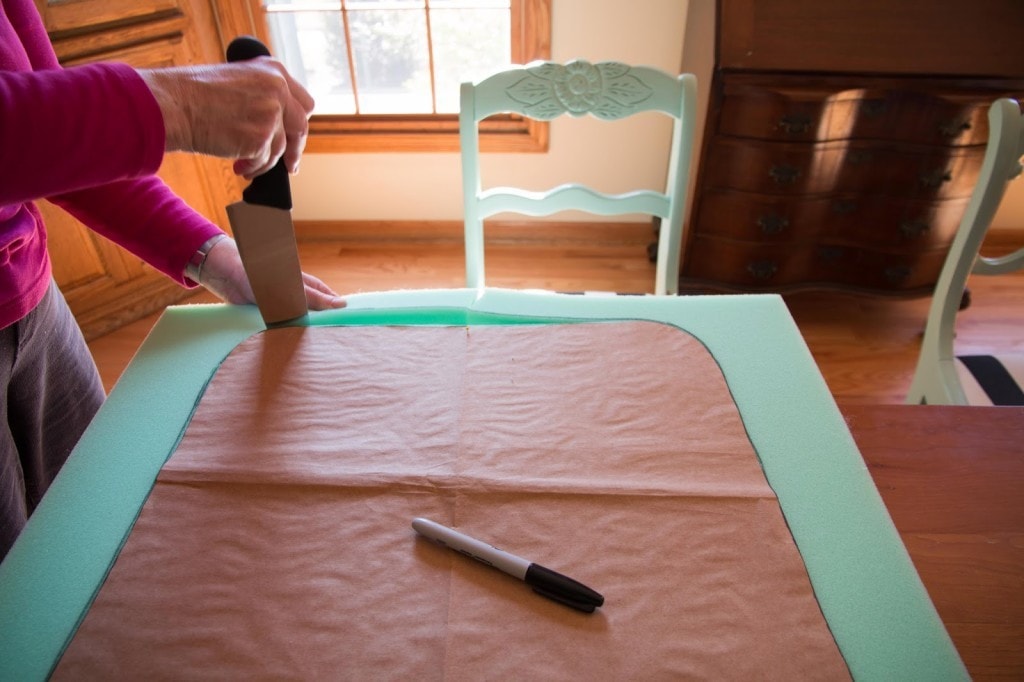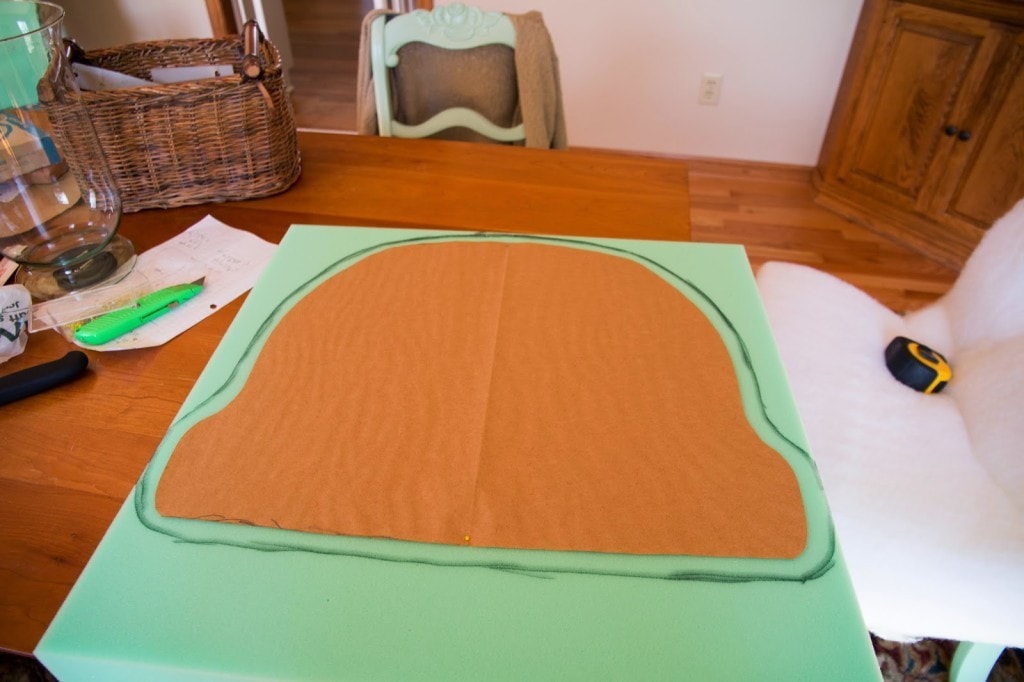 3.) Cover each of the foam inserts for the cushions in batting and sew close. Make the batting template about an inch or two wider than the foam insert so it encases the entire cushion (which is 2″ thick.)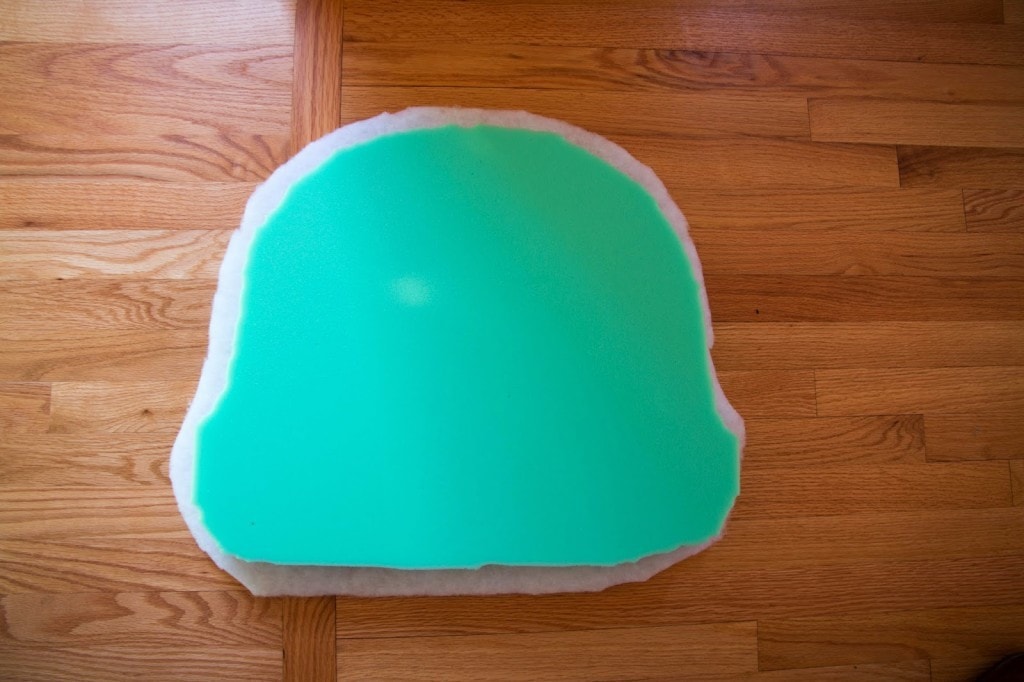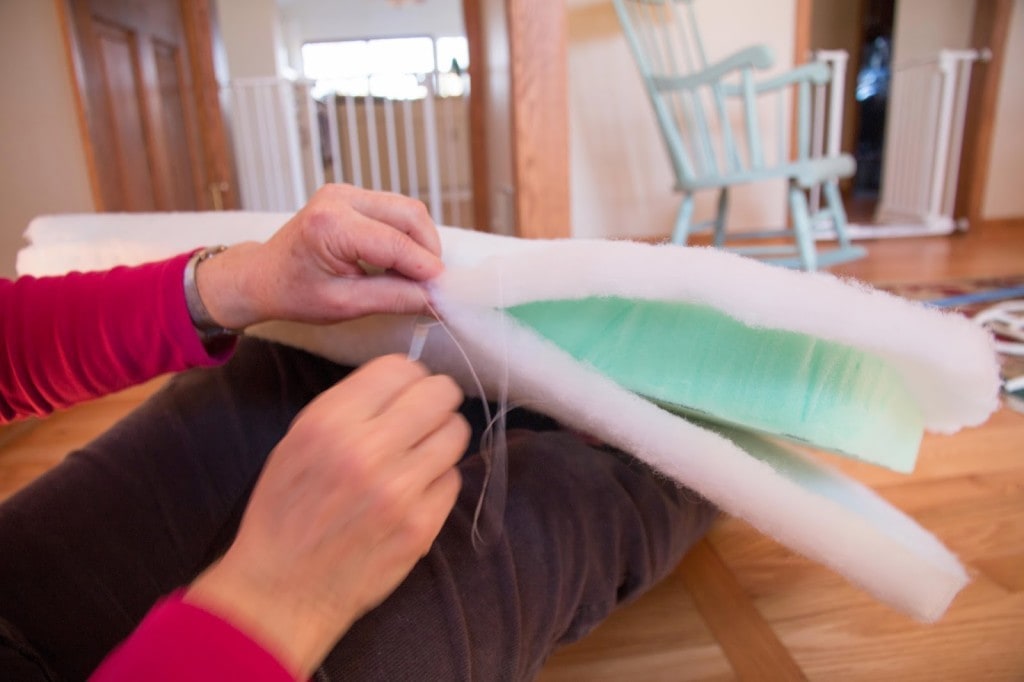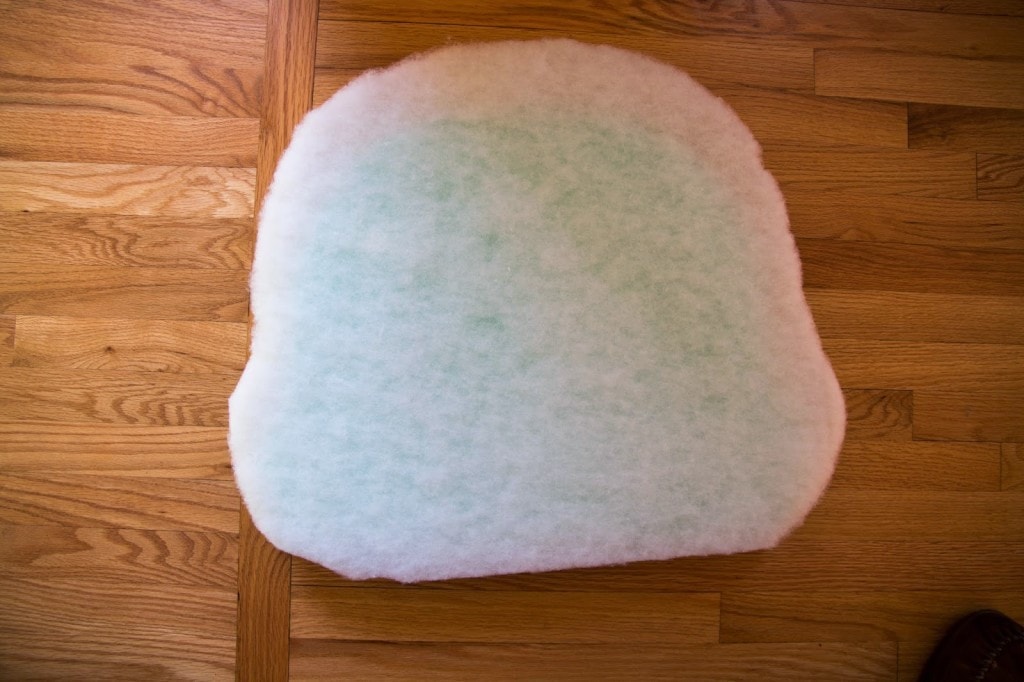 4.) Now, take the rocking chair cushion templates and lay them out on top of your fabric. We tried to line up the center of the pattern along the middle of the template of the cushion. To do this easily, fold the template in half and center it. Add 1.5″ on the outline of the template for the fabric to fully envelope the cushion and batting. Cut the fabric and sew together the sides inside-out and attach the zipper if you desire one (we did so we could wash it!)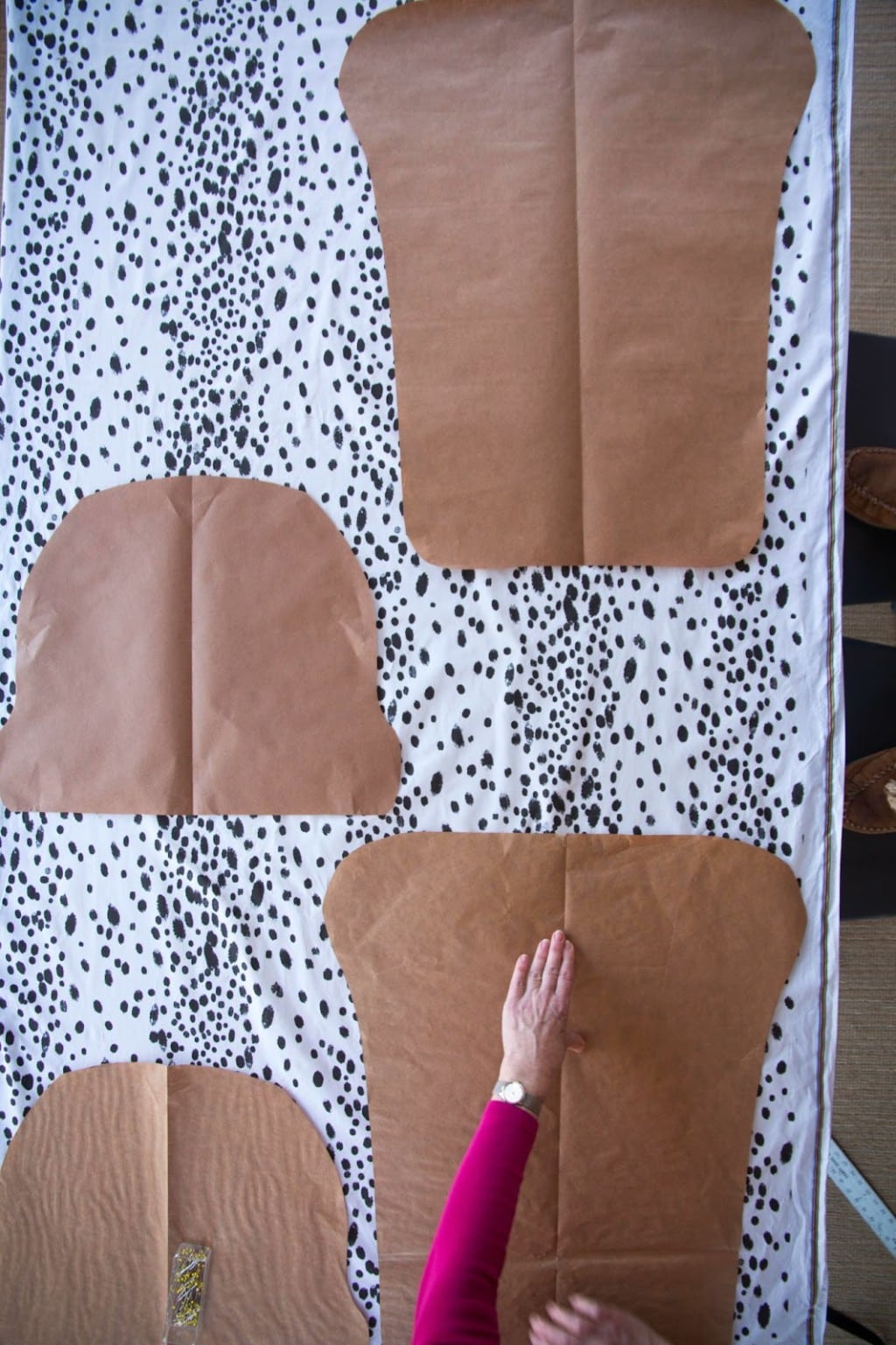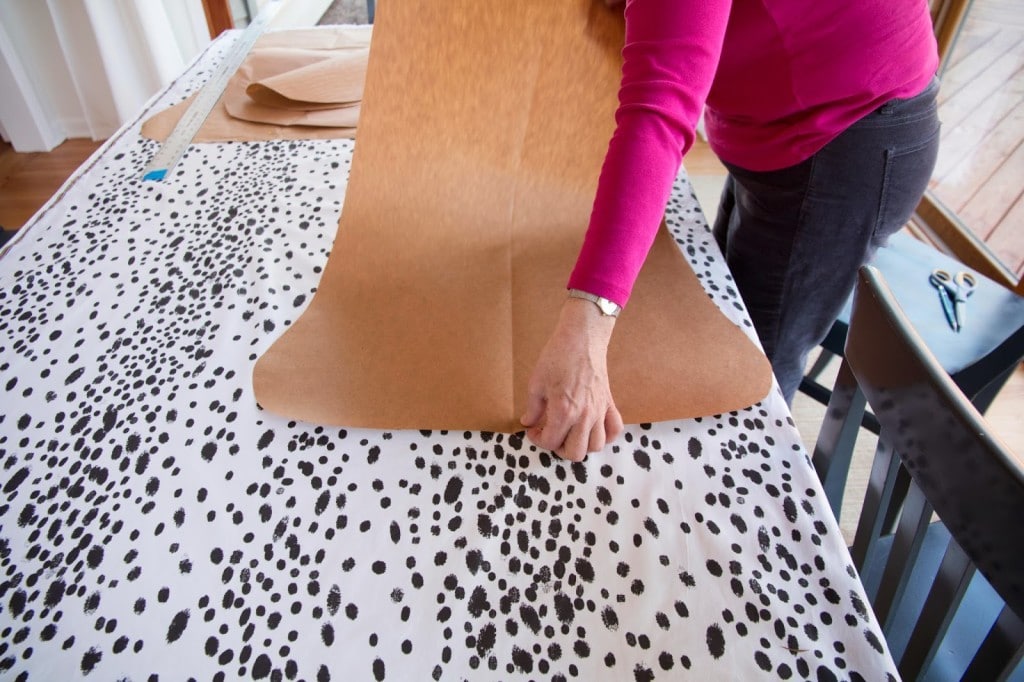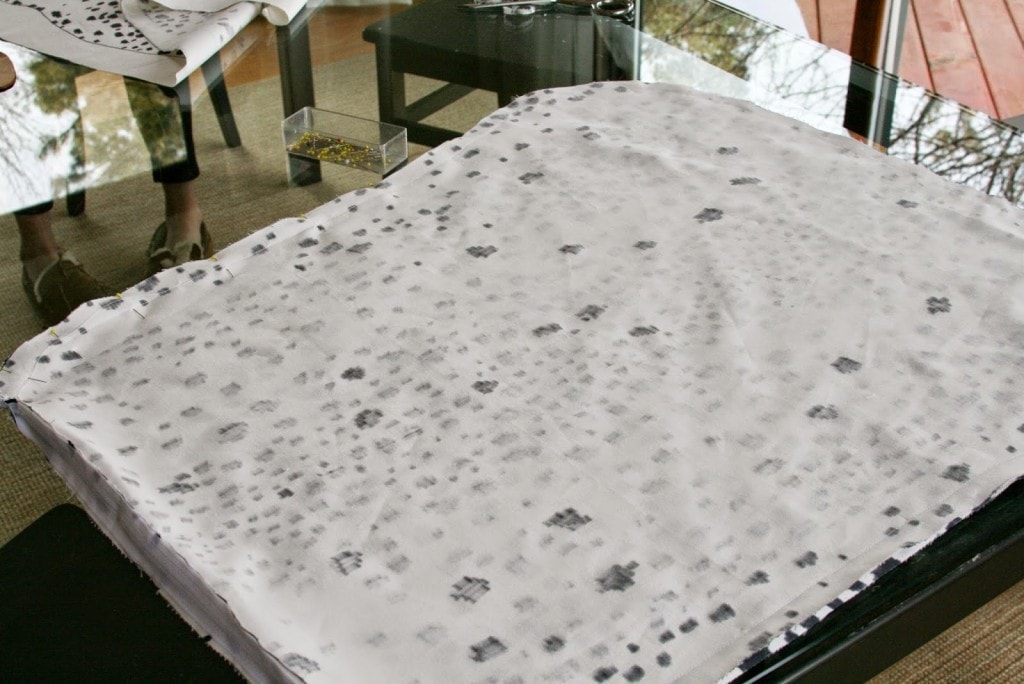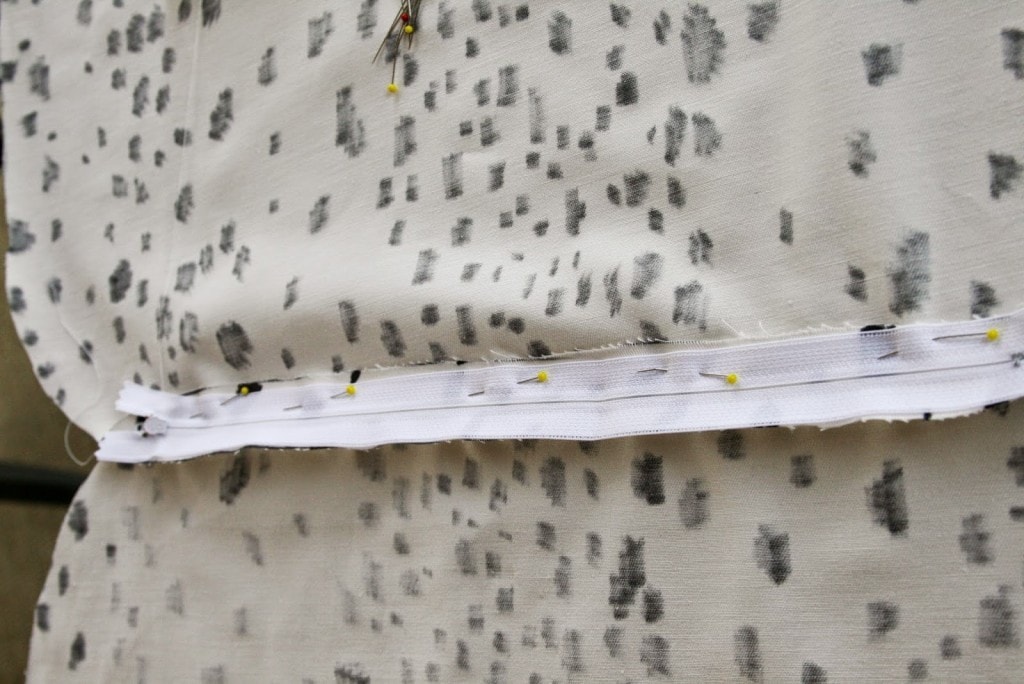 5.) Now put the cushion inside of the fabric cover and attach the ribbons if desired. To avoid fraying on the ends of the ribbon, we used Fabric Check.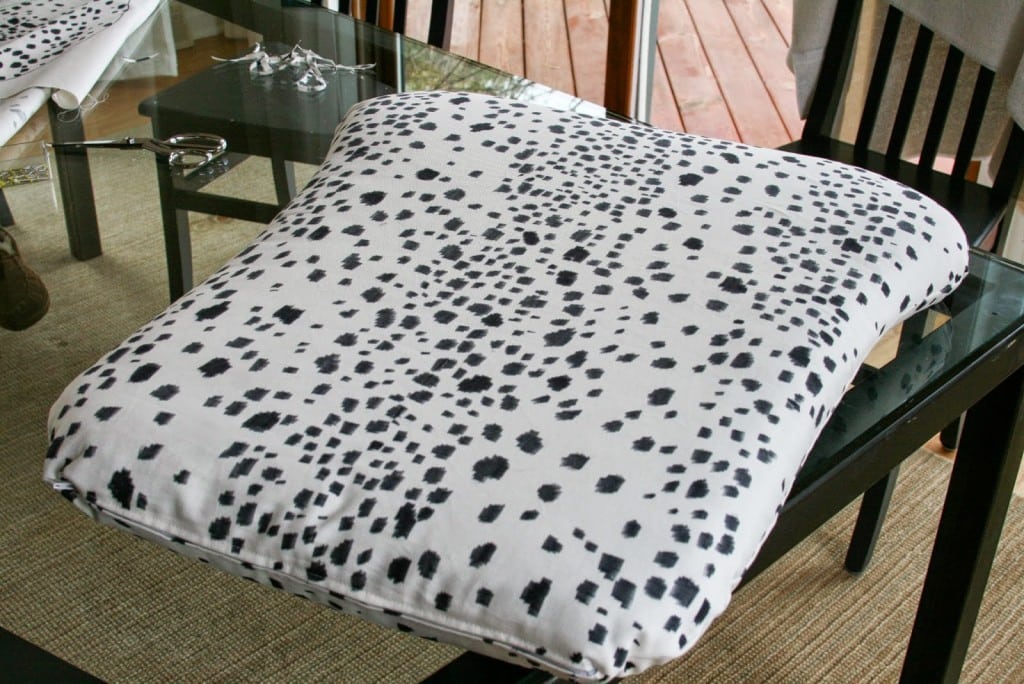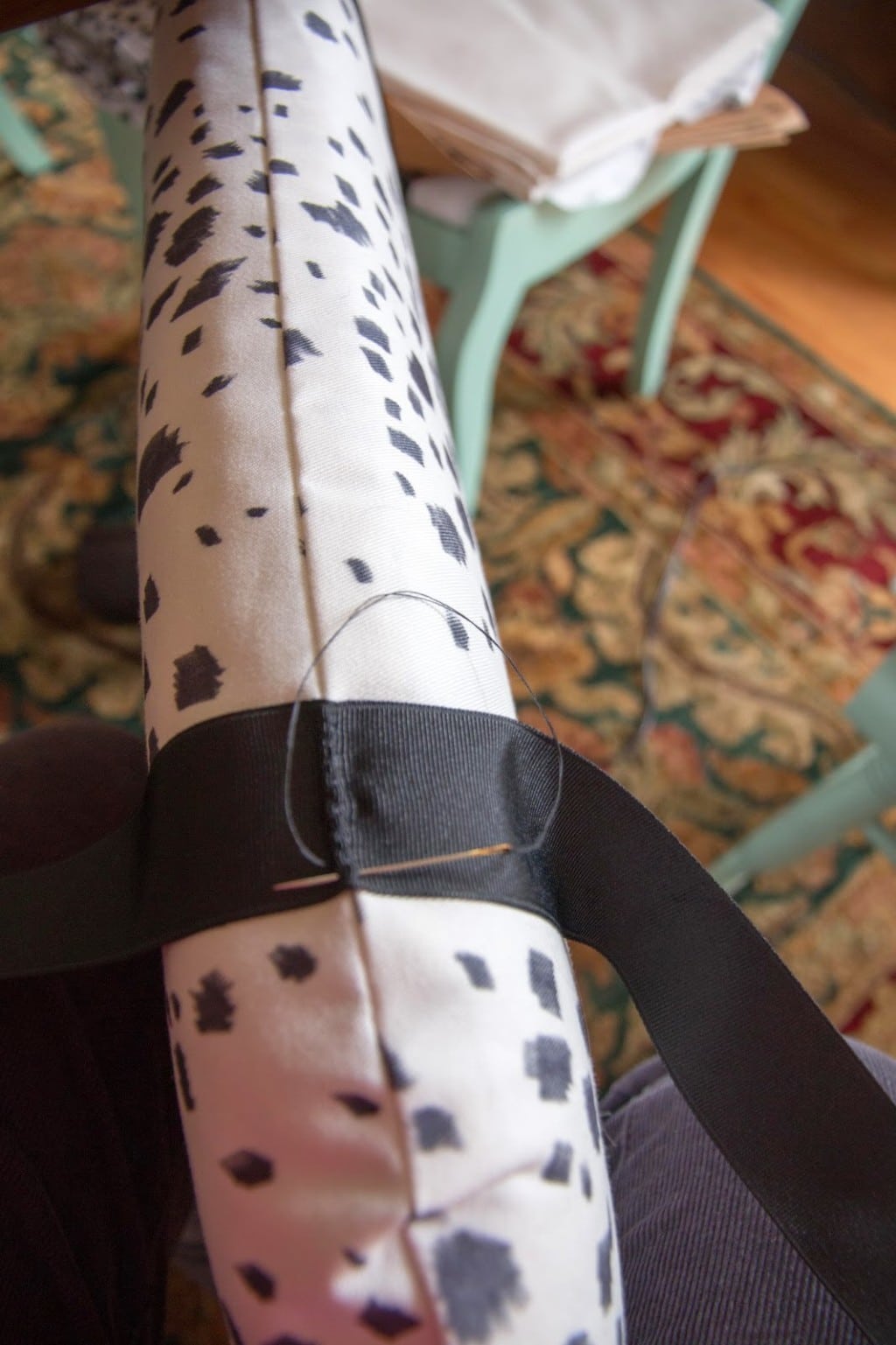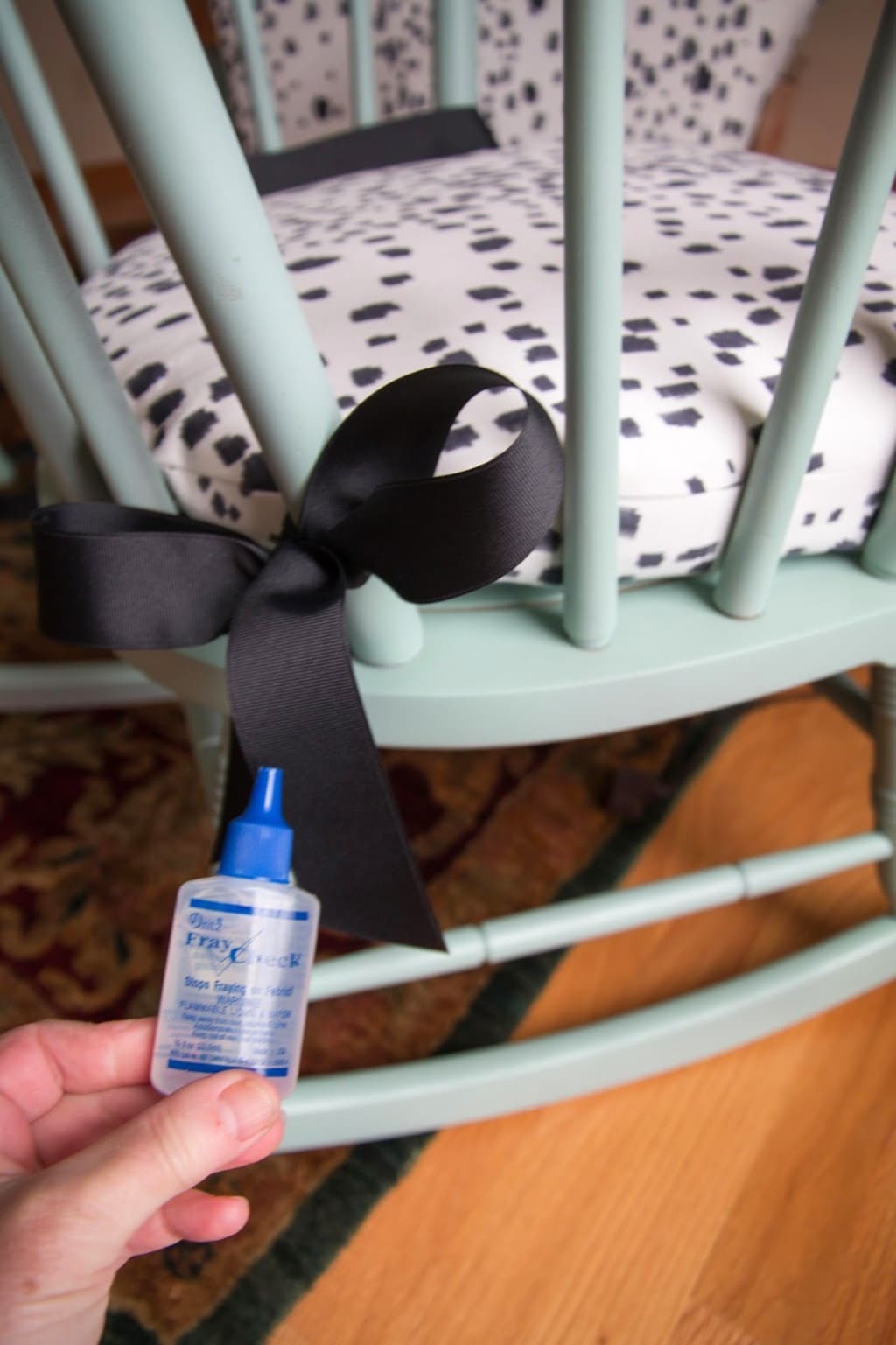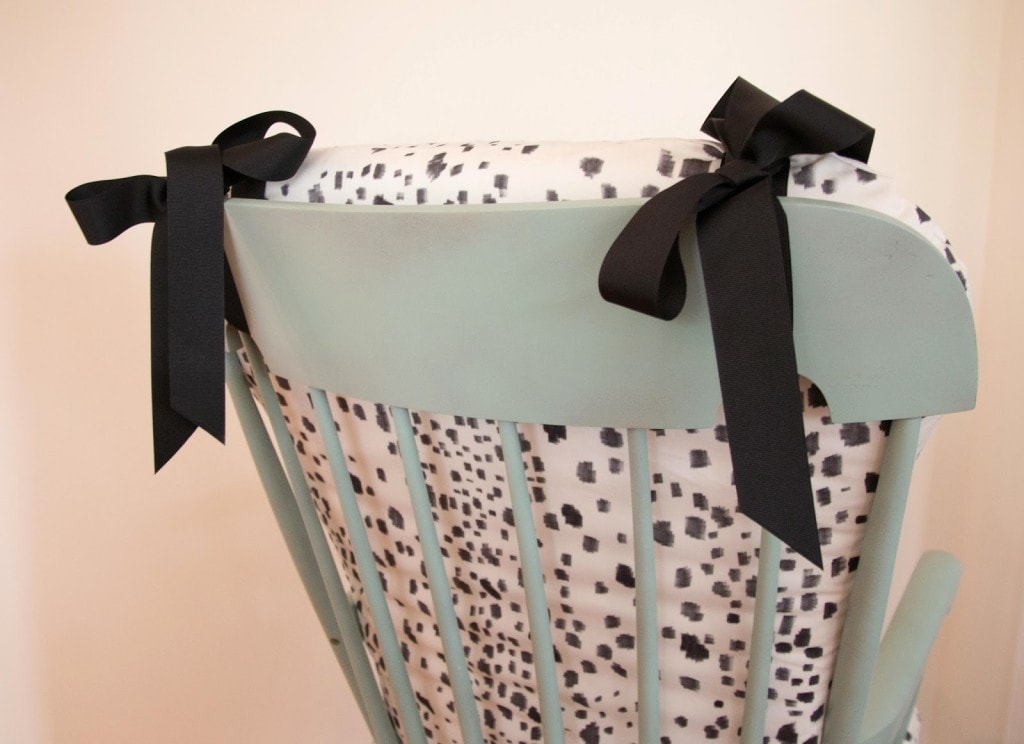 FREQUENTLY ASKED QUESTIONS: UPHOLSTERED ROCKING CHAIR CUSHION
What type of fabric do you need to use to make an upholstered cushion for a rocking chair?

You need to use an upholstery-weight fabric. We made the mistake the first time of using too light of material for the upholstery. What ended up happening was that the fabric isn't strong enough to be pulled as taut as you need it to be, and it ended up splitting. Invest in upholstery-weight or drapery-weight material and you will be much happier with the results.

Where do you get the fabric to recover the rocking chair cushion?

You can get it from an online fabric store like Fabric.com or Spoonflower (where we purchased our's). You can also use Ikea curtains like I did if they are heavy enough (use the Merete ones for best results!)

How much money do you actually save?

All said and done, this cost $150. Now, that is less than a glider or a off-the-rack upholstered rocking chair so I was happy. To get a custom cover for a rocking chair made professionally you are talking $200-300 (believe me, I looked into it!)

What's more comfortable–your rocking chair or your glider?

My glider is much more comfortable hands down. I have since made a rocking chair stool and will show it once I spraypaint it too!

The rocking chair you show is brown, then green and then it's black? What gives?

The rocking chair was originally brown wood, then I spraypainted it mint green. After living with it for two years, I decided I wanted to spraypaint it black.

Did you spraypaint the chair or paint it?

I spraypainted the rocking chair and would recommend doing the same. It gives a harder finish than painting it by hand would. Additionally, it is less time-consuming to spraypaint all the rungs. Go here to see my advice on how to paint furniture.

Didn't you use a permanent marker at one point to draw these spots?

Yes! After we used the wrong weight fabric the first time, I drew spots on the Ikea curtains to make them look like the infamous Brunschwig & Fils "Les Touches" fabric that retails for $150/ yard. Well, permanent markers aren't waterproof so I wouldn't recommend that if you want to wash the cushion cover at any point! You are better off buying a pre-printed fabric from Spoonflower like I did–make sure to wash and iron it beforehand (as they say on the fabric directions!)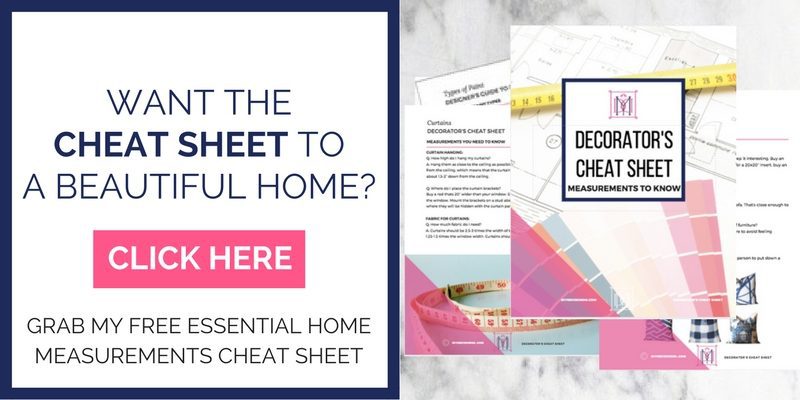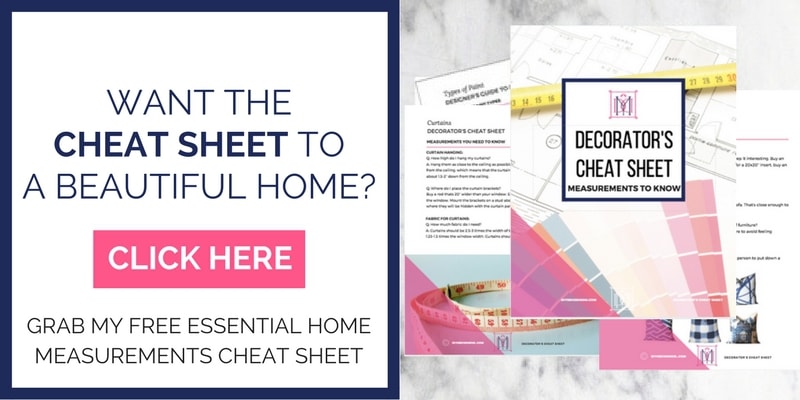 YOU'LL ALSO LOVE
DIY Crib Skirt–see how we made our own crib skirt for less than $30!
DIY Headboard– complete tutorial to make your own upholstered headboard like the one shown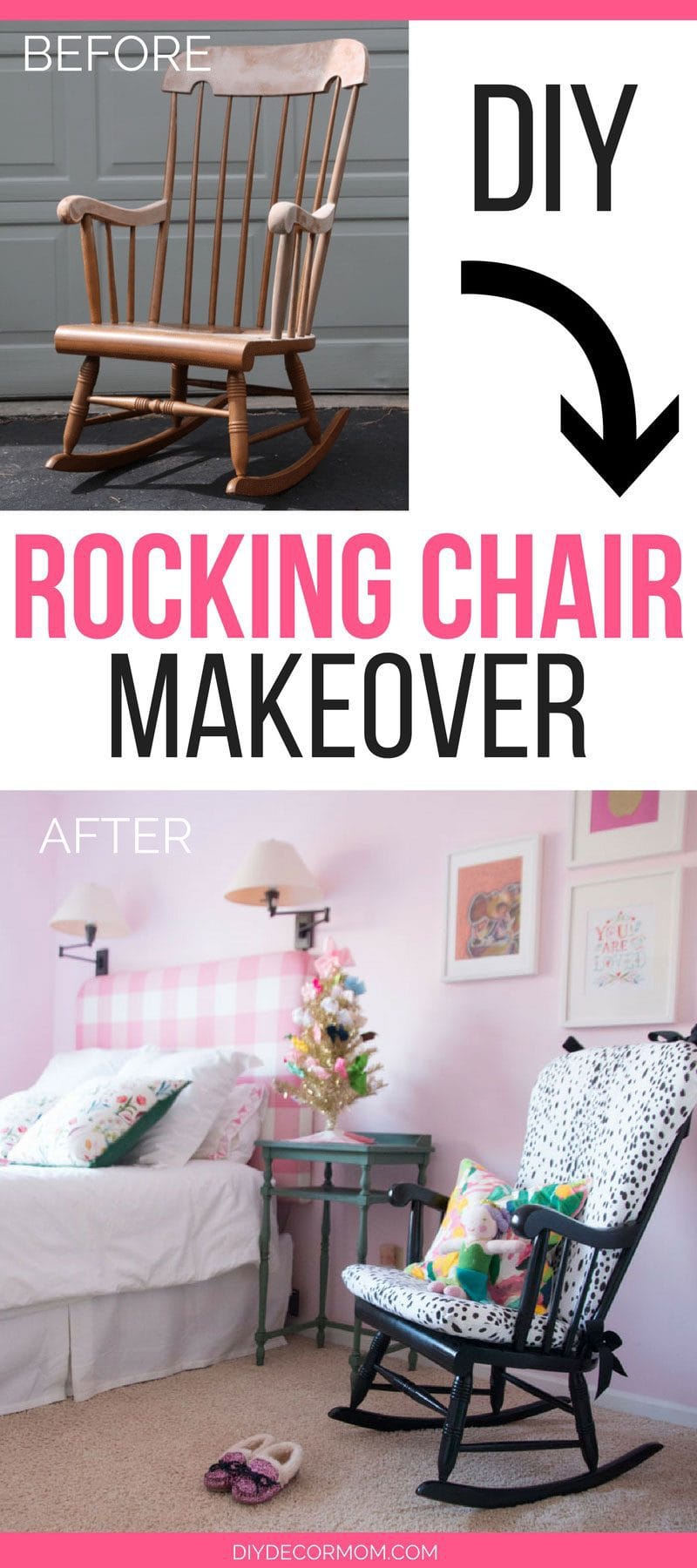 ">