Baby Registry Must Haves: Want the ultimate baby registry of what you need and the items to skip! Hear what this mom of 3 has to say!
BABY REGISTRY MUST HAVES
For each of these baby registry must-haves, I've provided my review on why you need these baby items, what to look for, and whether or not you need it. For the most part, I have tried them all, so I can stand behind all of these products! See what we have, what we registered for, and what we would register for again!

*this post contains affiliate links at no cost to you see my disclosure policy here


BABY REGISTRY MUST HAVES FOR SLEEPING
For the first several months, you are going to probably sleep with your baby in your room, or in a swing. We used both a co-sleeper and a bassinette, as well as a swing for our babies to sleep in. Here are our favorite ones.
Co-Sleeper: We loved our co-sleeper and I am convinced it helped her sleep well early on because she felt cozy and supported. We brought the co-sleeper everywhere we went because it was better than bringing a big pack-n-play travel crib!
Mattress: This mattress is the cream of the crop. We also have one of these and it is a fantastic eco-friendly and budget-friendly alternative. It is quite a bit firmer than the other mattress, but has a nice waterproof cover.
Swing: Ok, so we have both the rock-n-play and the MamaRoo. Which one do I prefer? Honestly? I prefer the Rock-n-Play (just make sure to buy the one with the auto feature!) It is more compact, easier to move, and is a third the price. I think it holds the baby better (more encompassing) and I would recommend it over the MamaRoo to save some money. That being said, the Mamaroos is an amazing piece of engineering. Three years later, our's is still going strong.
Swaddle Blankets: These blankets are the best hands down. We've had them for all three kids and they are still in good shape! My favorite hack for using them is to use them as a nursing cover, or a spit up blanket in a pinch!
Pacifiers: Buy an assortment of pacifiers. I prefer single piece ones versus double piece because they are easier to clean! All three of my kids have been so different with pacifiers. Bowe my first, loved these pacifiers. My second, Jack, wouldn't touch them. And my third, Brooke, only takes these pacifiers. Go figure!


BABY REGISTRY ESSENTIALS FOR NEW MOMS
Changing Pad: This changing pad is absolutely amazing! When your baby is breastfed and growing, it is so nice to know what they weigh in between doctor's visits. You don't know how many times I have accidentally given my baby too little medicine because I didn't realize they were as big as they were! This is a nice eco-friendly basic changing pad that we have had for five years which has held up really well. It is no-VOCs which is important to me.
Diaper Pail: We have this diaper pail and it's held up very well over the years. This one also has amazing reviews and the nice thing is that you can use any bag in it which will save money over the years.


BABY ESSENTIALS FOR FEEDING
Bouncy Seat: This bouncy seat is the best on the market. We have the older version of this which is a budget-friendly version. Having somewhere to put baby down and bounce and watch you will be so helpful! Before our kids would sit in their high chairs, we often had their bouncer seats on the table for meals–a baby registry must have!
Travel High Chair: Travel high chair we used this travel high chair a lot with our first born and less with our second two kids. If you have an island that you don't want to take up space for a full highchair, then this is a great alternative; but, I will say it is hard to clean.
Dish Rack: This Dishrack is hands down the most used baby registry item. Five years later, we use it daily for all of our dishes.
Bottles: DO NOT buy a ton of bottles! Buy one of several models and see what your baby will take! I spent a small fortune on one type of bottle only to have all three kids refuse it! (And it was the top-rated one for breastfed babies!)
Breastfeeding Pillow: So, I used a breastfeeding pillow for my first born, but then not really at all with my last two. That's why I don't advocate spending a ton of money on it. I used this one which is budget friendly and doubles as a sitting assist for when they are learning to sit!
Breast Pump: Do not spend oodles of money on a breast pump. You should be able to get it through your insurance company and you are entitled to one free one per pregnancy! I've used this breast pump without issues for the last five years but am really curious about trying this one!
Burp Cloths: These are the best burp cloths around. They are super convenient to use as a burp cloth and as a bib and are really absorbent. Now, we didn't have big spitters so it wasn't so much an issue; however, by having these two and a half dozen other inexpensive ones we always had plenty around!

RELATED: See 21 Things To Do Before You Give Birth

BABY REGISTRY MUST HAVES FOR BATH AND HYGIENE:
Baby Bath: In our first apartment, we didn't have a bath (we only had a shower) so we bought this baby bath and used an inexpensive foam cushion. When we moved, we upgraded and used this one. It is a million times easier to give a baby a bath using this one and I think it is worth the cost given that you can use it until basically, the baby is 8-9 months old!
Wipes Dispenser: Surprise item that is still insanely useful 5 years later? Our baby wipes container! Save yourself headache of constantly pulling out more than one wipe with this–plus it looks way more chic than any wipes box!
Bath washcloths: (you only need a few of these) These are my favorite washcloths by far. They are way softer than the other less expensive ones. You don't need that many either, because I really only used them in the bath.
Soap: This is my favorite body and shampoo for babies that we've used for five years straight. We've tried other one's but always come back to this.
Bath Toys: Bath toys rules: nothing that squirts water and can't get thoroughly cleaned! You don't want to be spraying black mold on your children accidentally! We love these duck cups that are both a toy and are useful!
Nose Frida: this is the grossest thing that will save your life when your baby has its first cold! You suck the snot out of their nose using it!

PLAY:
Activity Center: We love this activity center because it not only grows with the kids, it requires no batteries (we neve rput our's in), looks sleek enough to stay out in our house, and is really fun for the kids. Plus, you can adjust it to several different levels to make your kid love it longer!
Play Mat: We bought a new play mat when we had our first and we have loved it ever since. Because it spends a good amount of time "on display" in our house, we wanted to buy one that didn't clash too much with the aesthetics of our decor.

This one fits the bill and is still fun for the kids! Also, no sounds or batteries are required (which is a requirement in our home!) You will be amazed at how much your baby loves it–a definite baby registry must have!
This play mat looks very intriguing but is three times the price, so I'd say skip it and save the money!


TRANSPORTATION:
STROLLER: WHICH STROLLER SHOULD I REGISTER FOR?
Convertible Stroller: If you plan on having more than one child then I highly recommend you buy a convertible stroller.
Travel Stroller: Five years ago, we purchased this travel stroller. With three kids under five, now when we travel, we usually just take our convertible stroller so it fits more than one child. However, when we only had one, we used our travel stroller a lot more.
Running Stroller: Only get a running stroller if you really think you will use it.

If you have an Uppababy Mesa infant car seat, then you need to go with a Thule jogging stroller (single) or (double).
If you have a Peg Perego car seat, Chicco, or Britax car seat then you can go with a BOB. We have a double jogging stroller which we held off on buying until we had two kids.
If you want a jogging stroller, both the Thule Urban Glide and the BOB Flex are both amazing jogging strollers; but, you can usually find a lightly used on Facebook Marketplace as well because so many people get rid of the single jogging strollers once they have two kids. We have this double BOB Jogging stroller.

CAR SEATS: WHAT IS THE BEST CAR SEAT TO REGISTER FOR?
Convertible Car Seat: Register for a convertible car seat when you set up a registry! You won't believe how soon babies outgrow their car seats! This is definitely one of the top baby registry must haves as safety is non-negotiable!
Infant Car Seat: So here's the thing with infant car seats. If you go with Uppbaby car seat, then you can't go with a Bob Jogger.

We have this car seat and have for the past five years. What I like is that it's a fantastic car seat, is light, has great coverage with a UV sunscreen, and has great European safety features. It is particularly useful when you travel and you don't want to have to bring the base along with you. It also goes with both the Baby Jogger City Select, the BOB Jogger, and the Uppababy Vista so it gives you a lot of flexibility with strollers.
If you know you want the Uppababy Minu then you should buy the Uppababy Mesa, but you are going to be more limited with the strollers you can choose. You can obviously, still go with the Uppababy Vista but you are going to have to go with a Thule running stroller instead of a Bob since they are incompatible.

BABYWEARING:
Baby Carrier: Over the years, we've tried out four different baby carriers. We still haven't found the "perfect" one but I would not recommend several. What exists now, didn't exist back when we were buying a baby carrier.

If we had the chance to start over, I would buy this one hands down. It gives you the convenience of a structured carrier that faces both inward and outward which is unique and a total baby registry must have! They now have hip-supporting technology which is better than the ones they had five years ago. It also faces in which is helpful when babies are young or you are hiking (it is more ergonomic.)
I would not recommend this one because it is uncomfortable for long periods of time. We've hiked extensively in it and it isn't really comfy.
Our tried-and-true structured baby carrier is this one. The only drawback is that it doesn't face outwards which depending on the kid is alright. Our first daughter would not tolerate it because she always wanted to face out. It goes on easily and is comfortable enough for long hiking trails. Because you keep the baby so close to you, it is more comfortable than large structured carriers.
Baby Wrap: I am a fan of baby wraps but don't use them as much as some people do. I love them for when the baby is little and it is convenient to wear them a lot.
Baby Sling: We never had a baby sling until Brooke, and I wear it occasionally when she wants to be held but I can't give up both hands. Baby slings are great for older babies who can support their necks. I wouldn't recommend using it for six months we love this baby sling. It stretches significantly less than the baby wrap so it is better for holding baby long periods of time; however, it isn't as comfortable, in my opinion, because you have the baby on a hip so you are out of alignment.

OUT AND ABOUT: TRAVEL MUST HAVES
Travel crib:
Diaper Bag: I've never been a fan of diaper bags that are designed to be a diaper bag. Instead, I use this diaper bag.
Hand Sanitizer: You go anywhere with a baby, you want hand sanitizer. This is my favorite hand because it is eco-friendly and non-toxic
TIPS FOR CREATING YOUR REGISTRY
Where should I register?

Register at two stores, one online and one that has a brick and mortar location. As comfortable as most people are with purchasing items online, all of us have friends and family that like to go to a store. Plus, there are great benefits for registering in store including getting to try the products out first hand. I recommend Buy Buy Baby or Target for a brick-and-mortar store.
Register on Amazon. It is the easiest, most comprehensive registry portal and everyone is comfortable ordering from it and using it. Plus, you get great registry benefits including a completion discount.

Should I register for clothes for my baby?

NO! You will get tons of clothes as gifts, and babies grow out of them so fast! Wait for hand-me-downs, go to garage sales or rummage sales, especially for the newborn age. You don't need much more than a dozen onesies! (See my tips on what I wish I knew as a new mom here including tips on buying baby clothes!) Keep your registry to just the baby registry must haves and you will have much better success!

Why aren't there any breastfeeding supplies on this registry?

Personally, I would recommend purchasing breastfeeding and other medical expenses with your FSA funds. These are eligible purchases, and furthermore, your breast pump should be provided by insurance under the Affordable Care Act.

What are the necessities for a newborn?

Truly, all a newborn needs are diapers, blankets, wipes, food (breastmilk) or formula (bottles.) You can figure out the rest. If you are worried about getting everything you need, remember, people survived long before baby registries even existed!

What baby items are essential?

If you had to strip it down, I would say a crib, crib mattress, stroller, and a car seat. You can skip a lot of other things like a diaper container (throw it in the garbage), a breastfeeding pillow (use a pillow you already own), and wipes container (use what they come in!

What baby registries give free stuff?

Amazon

Registry Completion Discount of 15% off eligible items up to two orders
Welcome Box from Amazon Family valued at $35
When your registry's shipped purchase amount reaches $1000 by October 3,2018 you can redeem a $100 credit towards diapers and wipes
Free 90 day returns

Buy Buy Baby

Free shipping rewards- earn free unlimited standard shipping for your baby's first year
Goody Bag full of samples and coupons pick-up in-store

Target

Registry Completion Discount of 15% on everything left on your registry after the big day
Welcome kit and coupons valued at samples and savings over $100
Easy returns and exchanges for a year after your due date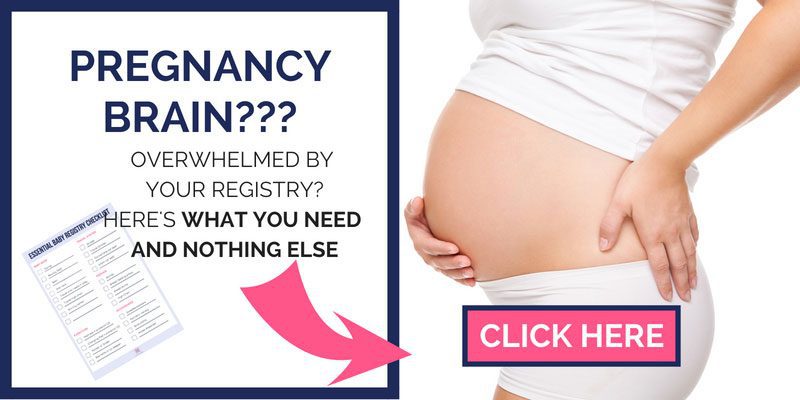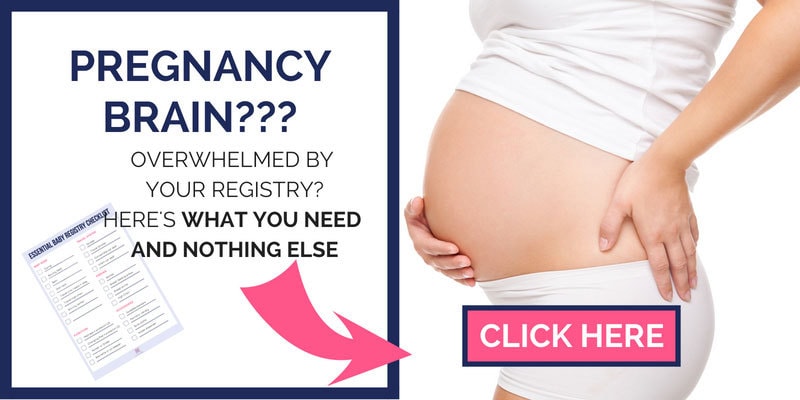 Don't Miss These Posts: