Recently, we have made a few little changes in Bowie's room. In addition to her headboard and bench, we added a few new pieces of artwork. And they didn't cost a penny. Take a look.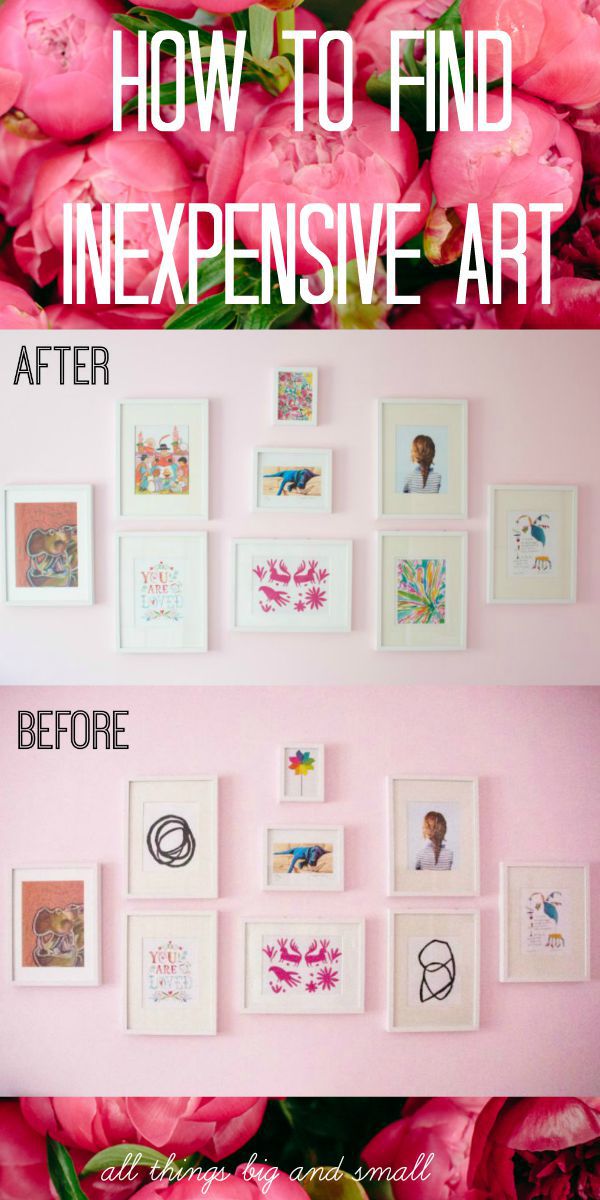 It may be too subtle, but I replaced three of the pictures with new artwork. Specifically, I used two pages out of a Lilly Pulitzer catalogue, and a page out of Tommy DePaola's The Real Mother Goose. The page from Mother Goose was an extra that came with the book. Now, I love Lilly Pulitzer but some may not, so what I would recommend is going through your magazine subscriptions and children's books with an eye for colorful abstract illustrations. Look for photographs that you are drawn to, Real Simple usually has a few good photos in it. Vogue and Elle are obviously great for more fashion-forward photography. What you want to look for in the photos is minimal writing, or writing in a place that can be cut out.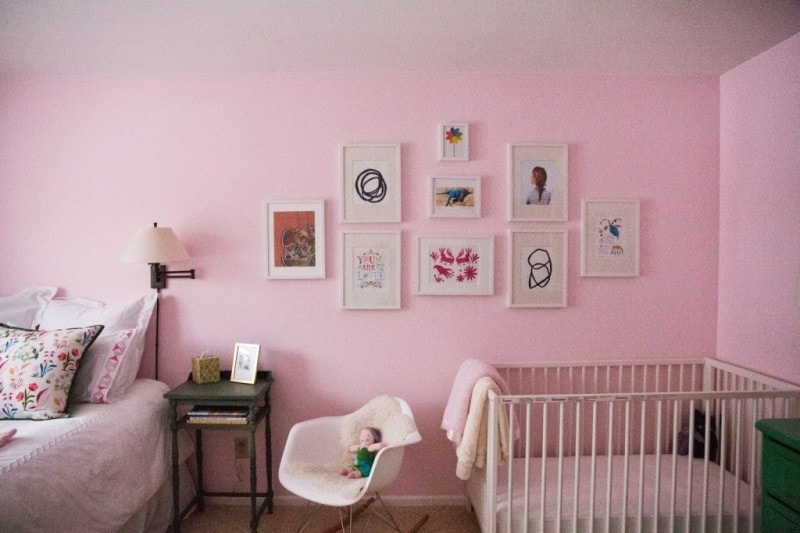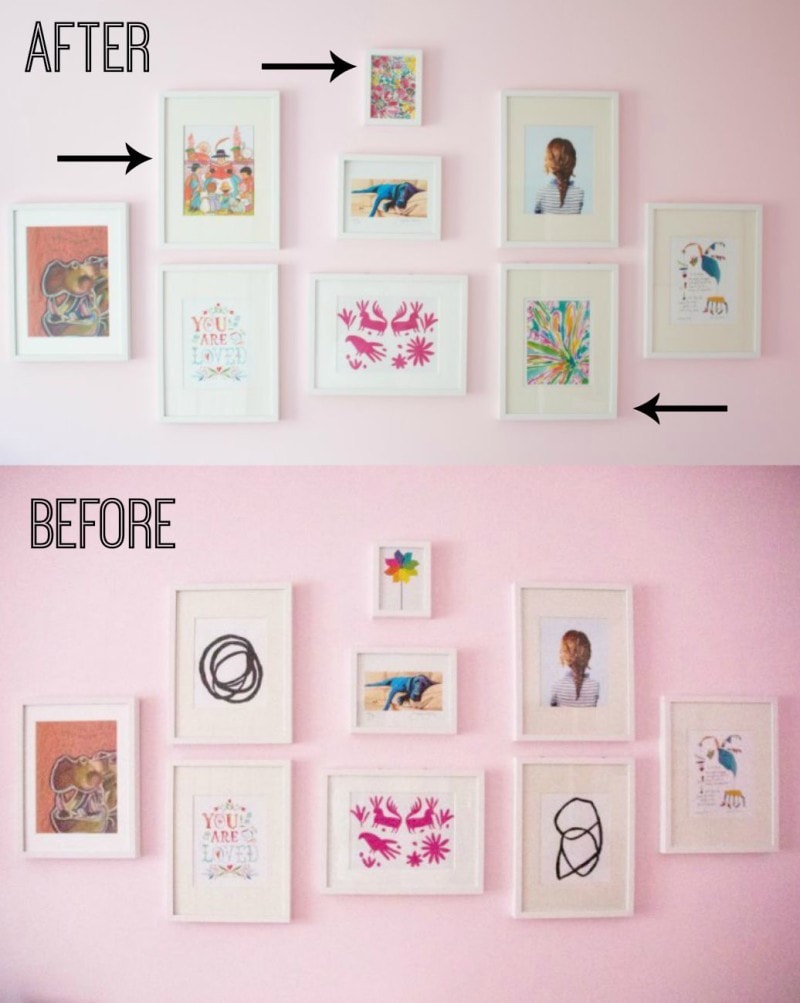 Before… kind of blah. Although I loved my DIY abstract black and white artwork, it wasn't right for a child's room. I needed something with more colors.

And after…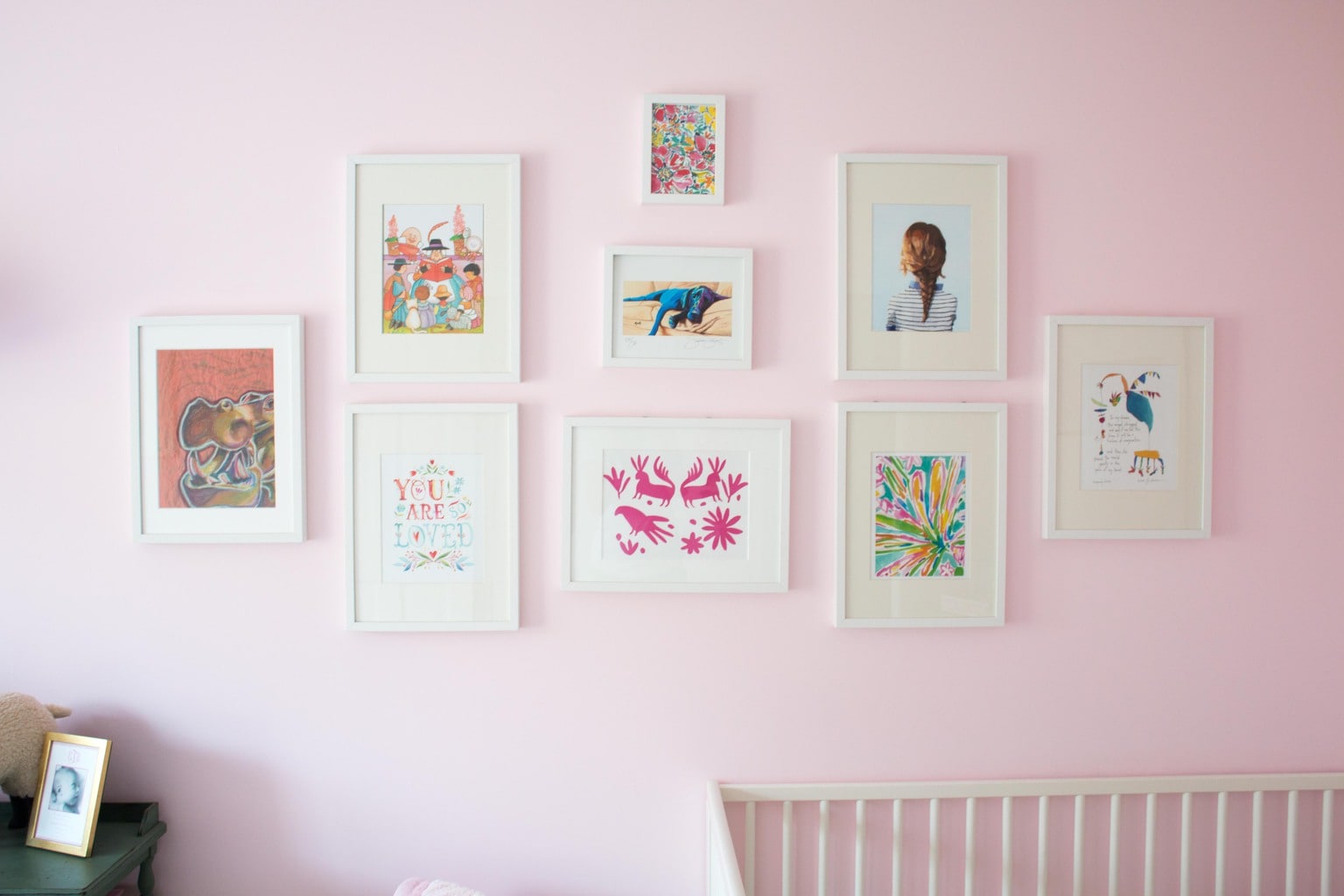 sources from left to right and top to bottom: original art/ mother goose/ you are so loved/ lp print/ original art/ diy otomi artwork/ print- trying to find a current source (I bought it from Design Darling)/ lp print/ brian andreas print
I also added a smaller Lilly Pulitzer print from a catalogue to her $1 frame on her vintage dresser. I picked the gold frame up at the Dollar Store and it looks way more expensive!
diy pom pom box/ diy faux inlay tray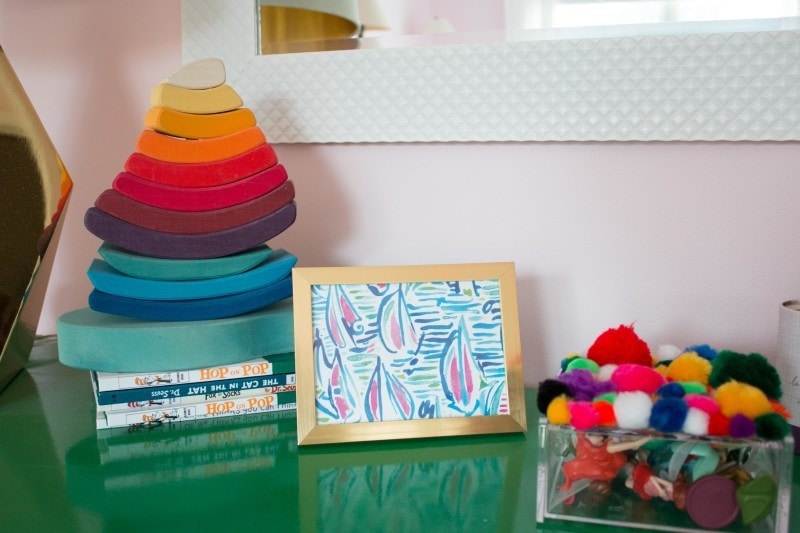 grimm's wooden boat/ diy pom pom box
I have rounded up some lovely children's books which, while reading I have thought about tearing a page out of because of the beautiful illustrations. Check them out from your library and buy them if you like the illustrations! Please just wait until you buy your own to rip out the pages 😉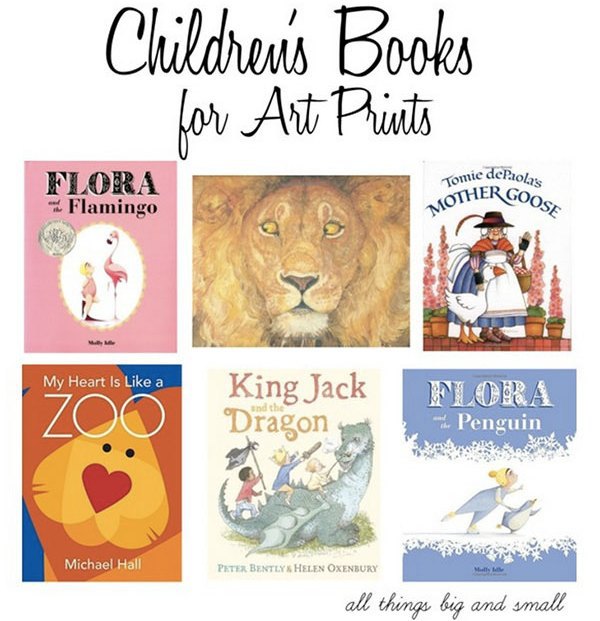 flora the flamingo/ the lion and the mouse/ mother goose/ my heart is like a zoo/ king jack and the dragon/ flora and the penguin
And for prints, I love checking out online stores like Design Darling, Waiting on Martha, and Furbish. They will often have sales and I pick them up then. Also, all the frames are from Ikea. They are from the Ribba collection.
Where do you get your gallery wall artwork? How do you save money on it? You might like reading a few of my other posts with my favorite online prints: Affordable Art snd More Affordable Art, and Nursery Artwork Ideas.