DIY Bone Inlay: Are you in love with bone inlay but don't want to hand over your entire decorating budget for it? Then, you are going to love this DIY! PSSSTTT! This is an old post but is too good not to share (so please excuse the lousy photography–obviously, I had no idea how to photograph anything!)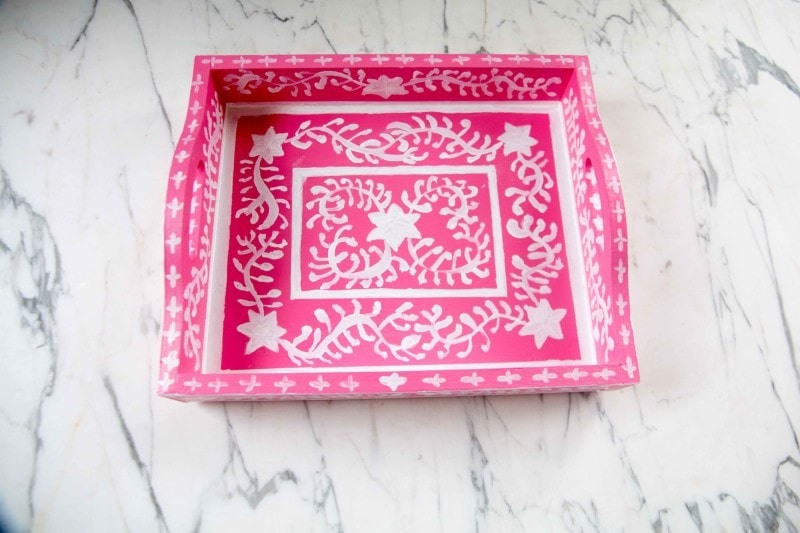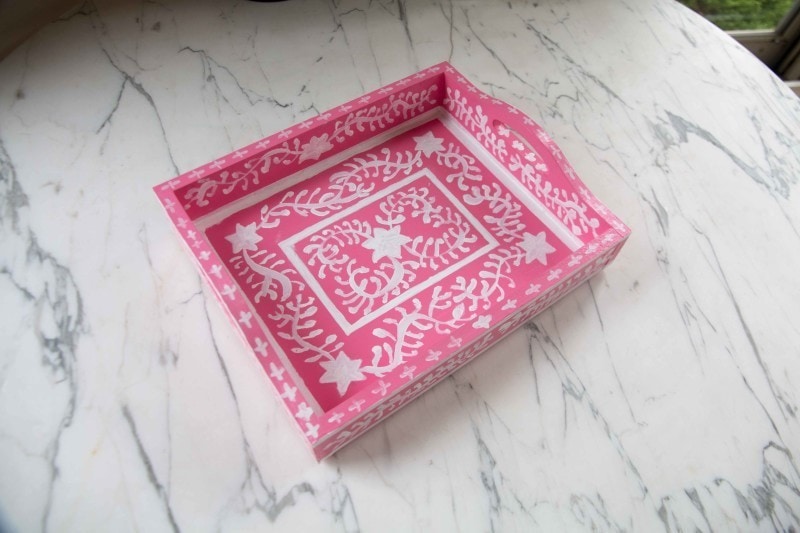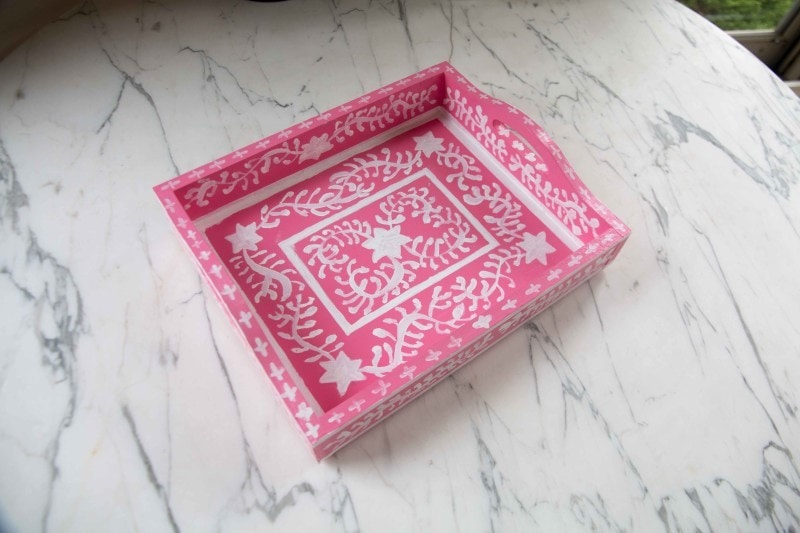 I have always wanted a faux bone inlay tray, but I couldn't justify spending nearly $200 on on it. Well, with a little paint during one naptime, I was able do a
DIY faux bone inlay tray
for less than $20–that's less than 10% of the cost of the real deal! Bone inlay is such a fabulous decorating staple but it can really be pricey–with this method, you get the trendy piece and don't have to worry if your kids decide it's the best place for storing their wooden blocks 🙂 See all my
favorite home decor accessories
here!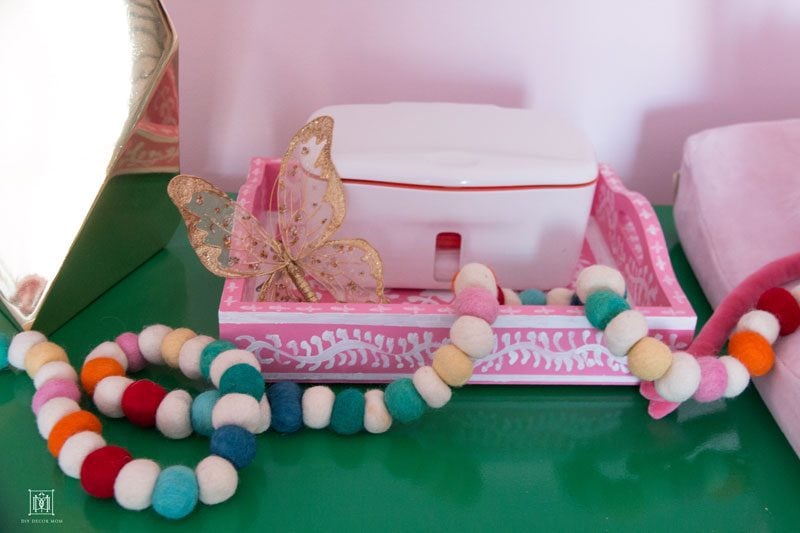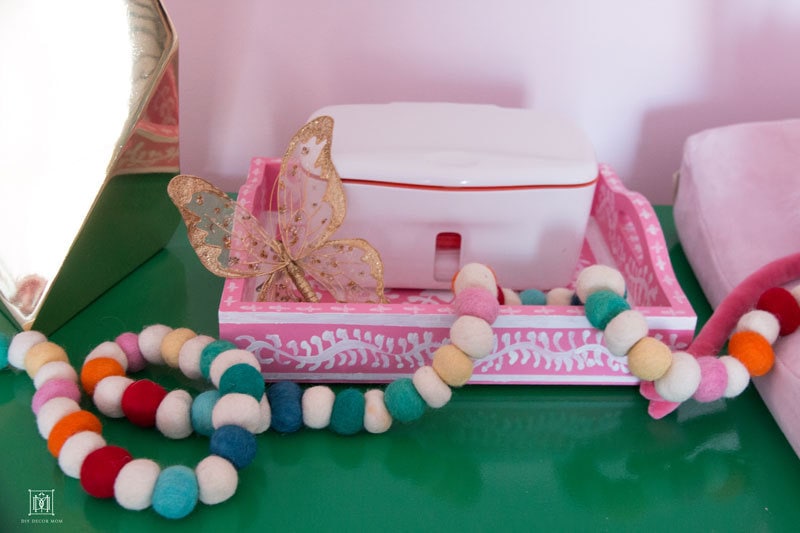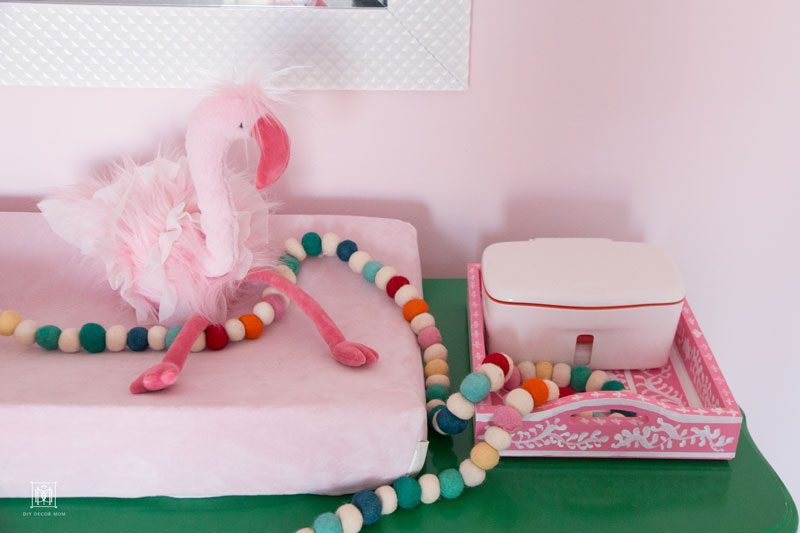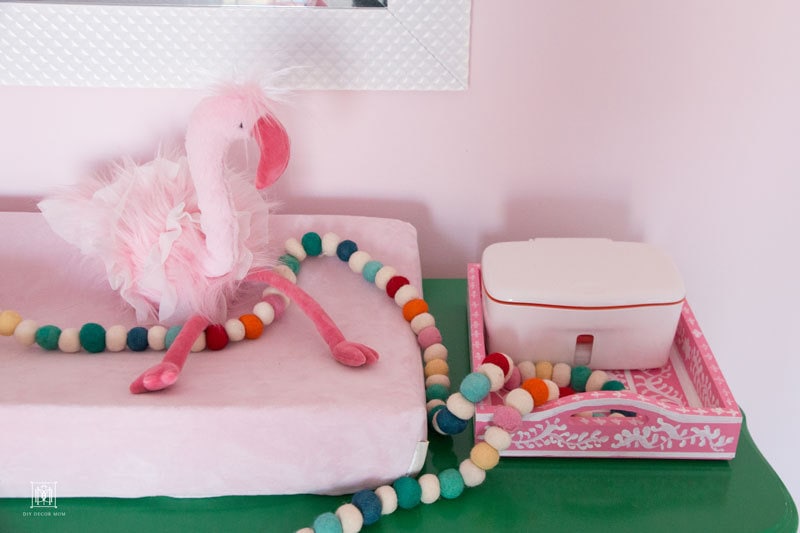 DIY BONE INLAY TRAY TUTORIAL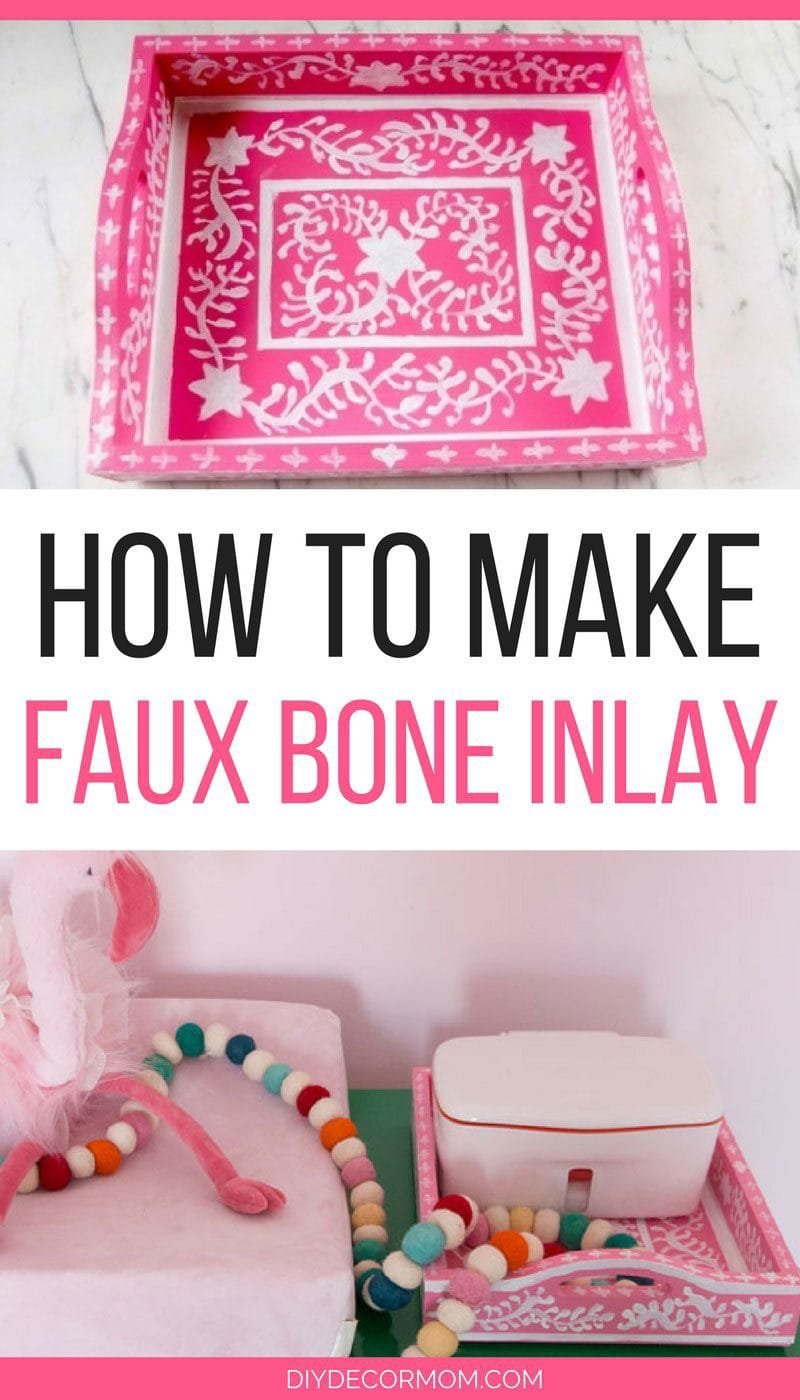 > #homedecor #homedecordiy #diyhomedecor #boneinlay ">
MATERIALS FOR DIY FAUX BONE INLAY TRAY
DIRECTIONS FOR MAKING YOUR OWN DIY FAUX BONE INLAY TRAY
1.) Apply wood putty to any knots or holes in the wooden tray. Next, sand it lightly so you have a smooth surface.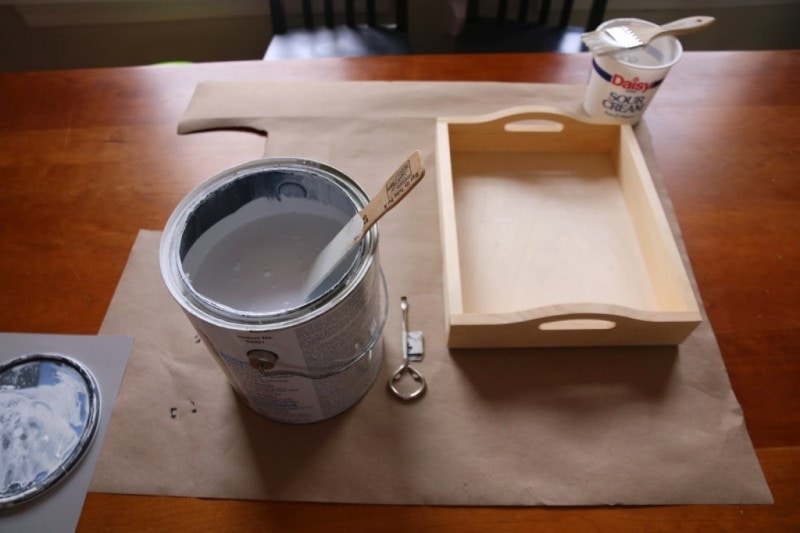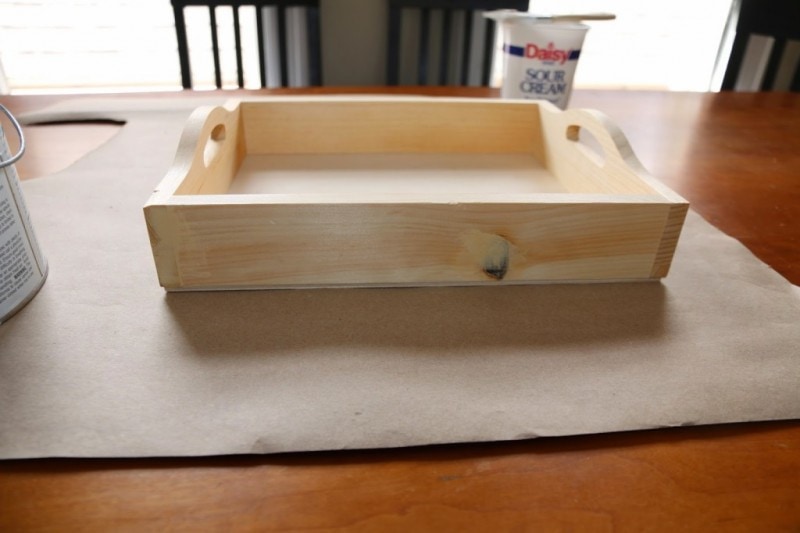 2.) Prime the tray with one coat of zero VOC primer. Then, paint it with two coats of acrylic pink paint.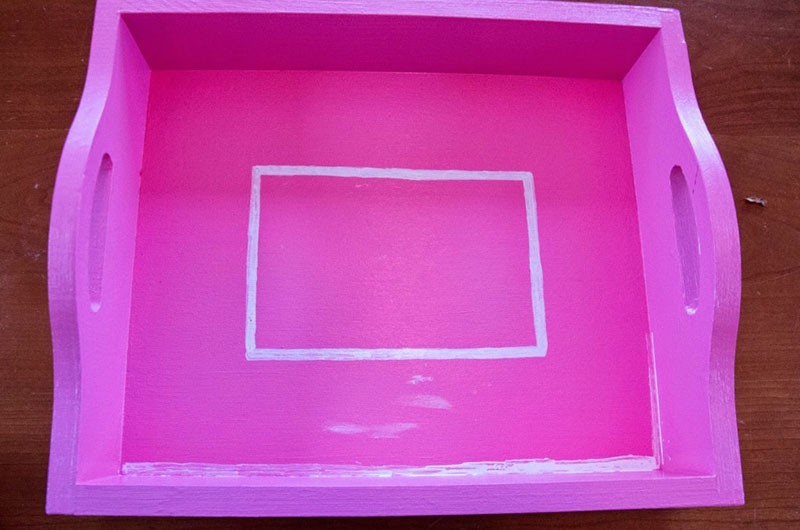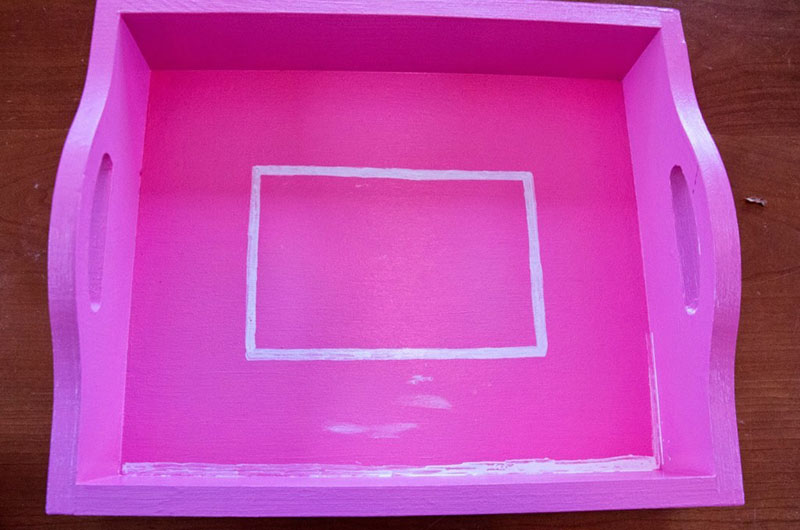 3.) Wait for the paint to dry, place painter's tape where you want the interior rectangle and the exterior border of the tray. You want a clean line on both the inside and outside of each of the rectangles.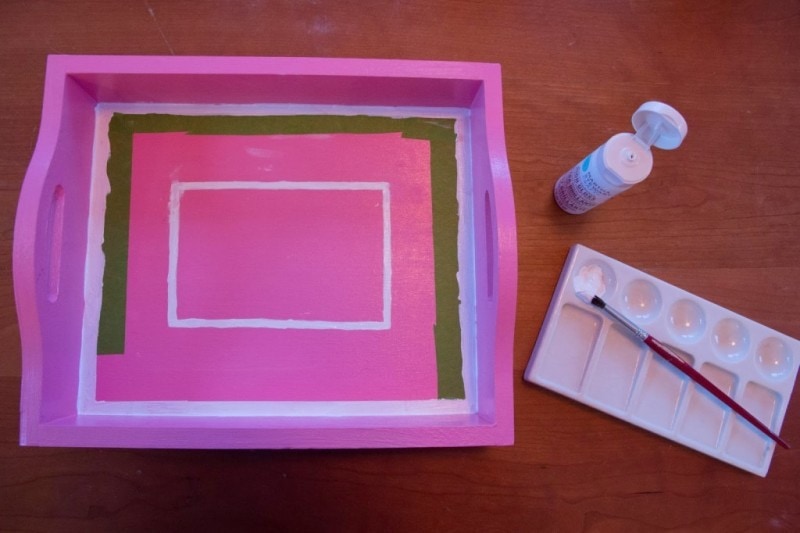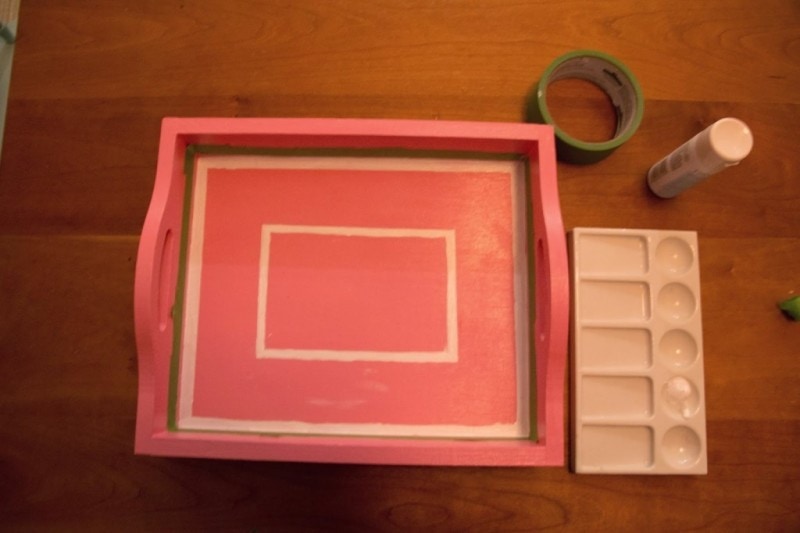 4.) Now, it's time to draw the stars. You can print out a template or you can free-hand it like I did. Next, start drawing the border vines and the inside of the stars using white acrylic paint.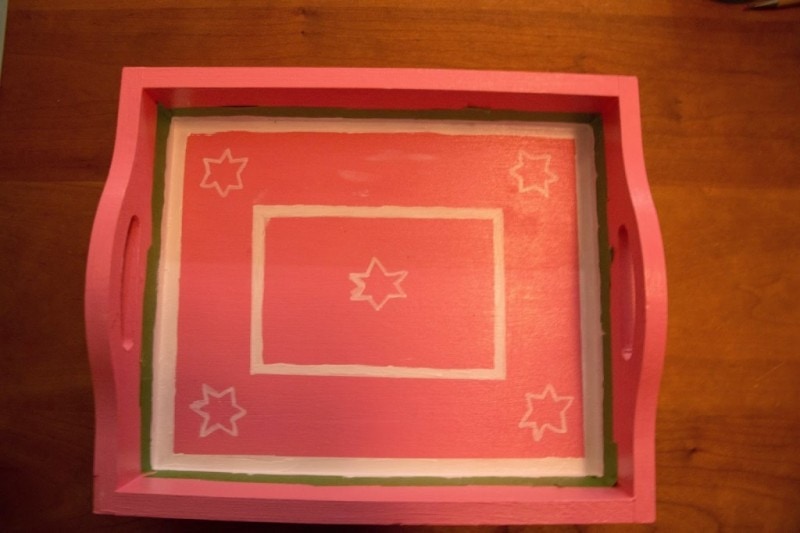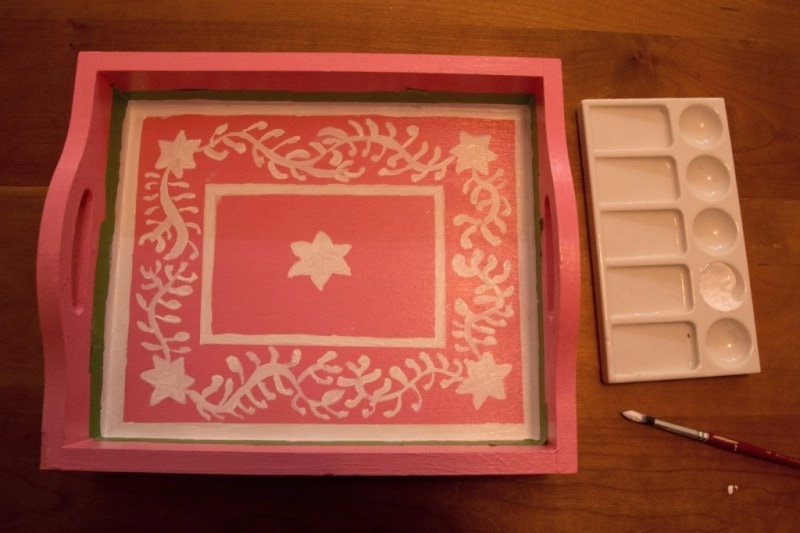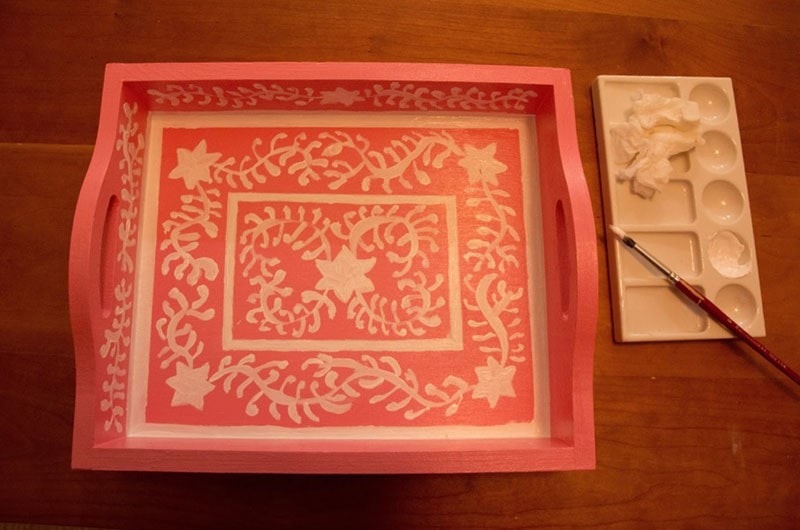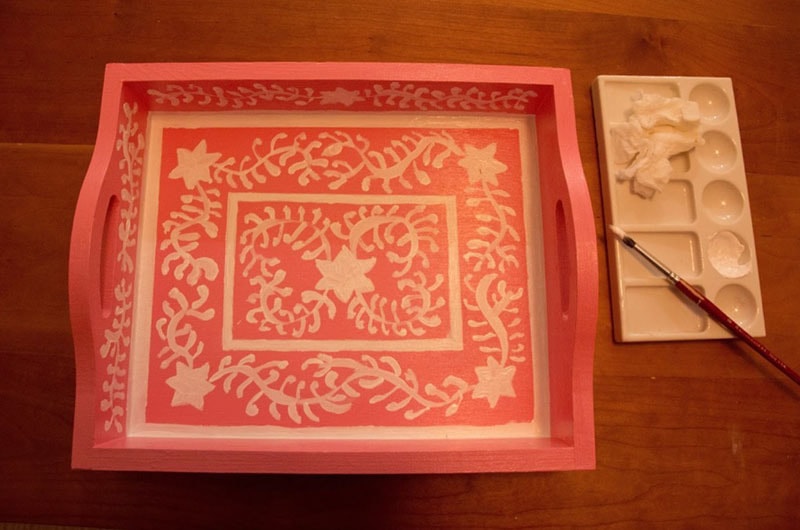 5.) Next, I make the hatch marks on the upper lip with the the fine paintbrush.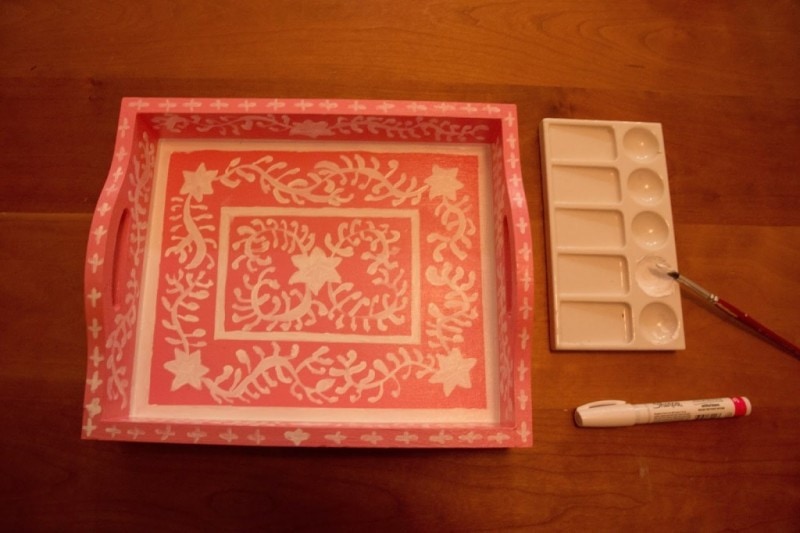 So that's it! Super easy DIY Faux Bone Inlay Tray that you will love! Now, what are you going to do with that extra $180?? I love using the tray in my daughters' shared nursery to store the wet wipes and headbands, but it would look fabulous styled on a coffee table too!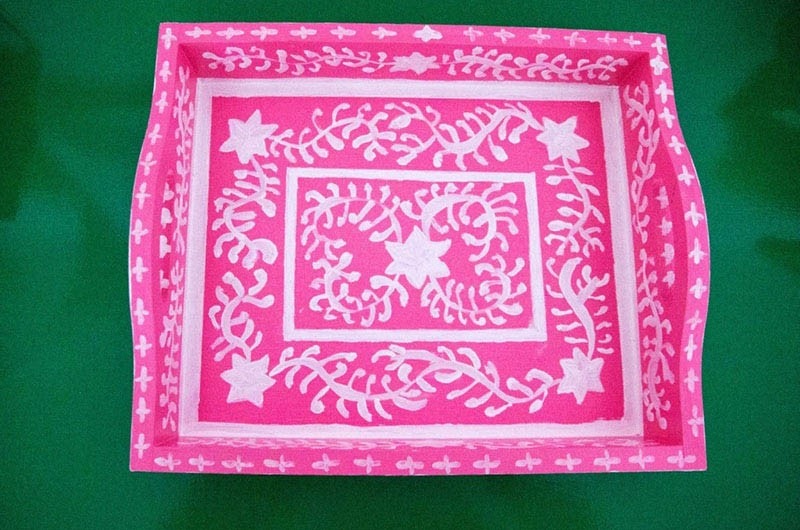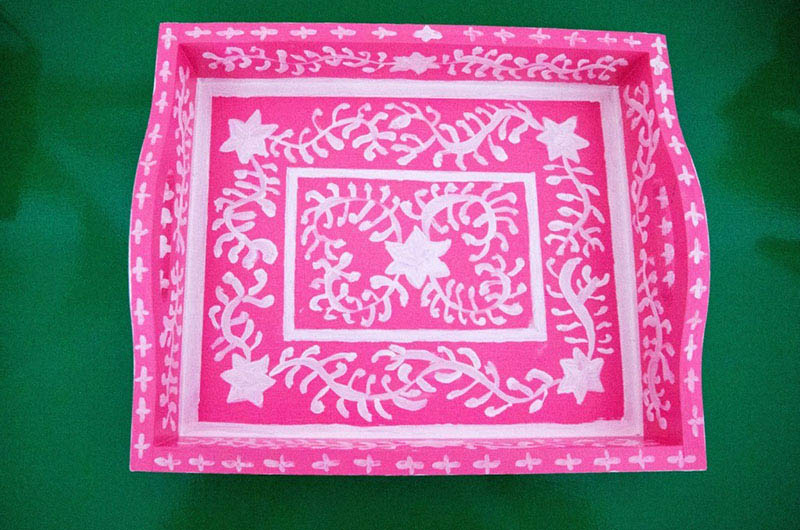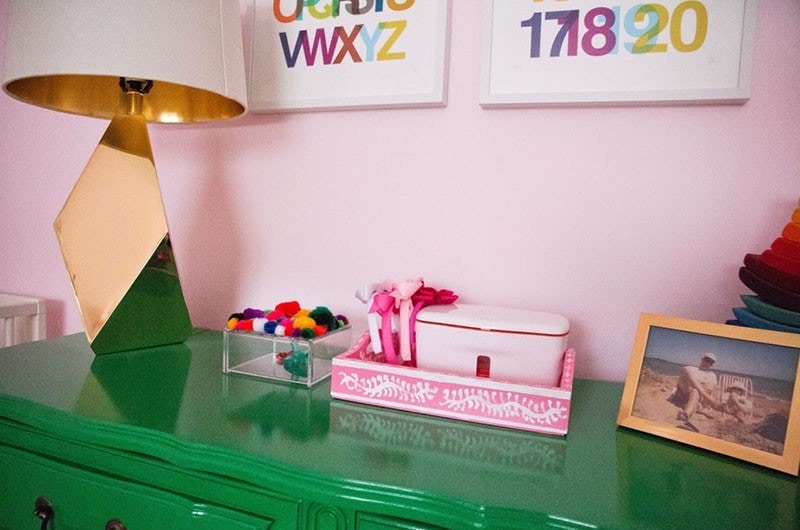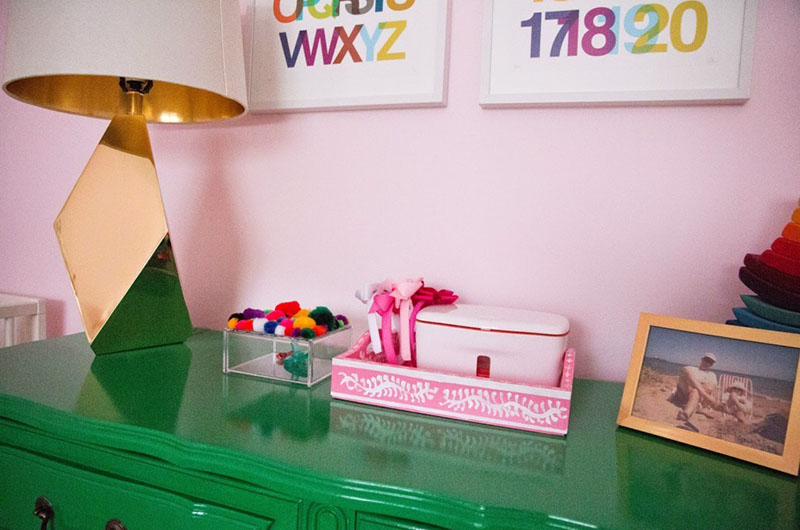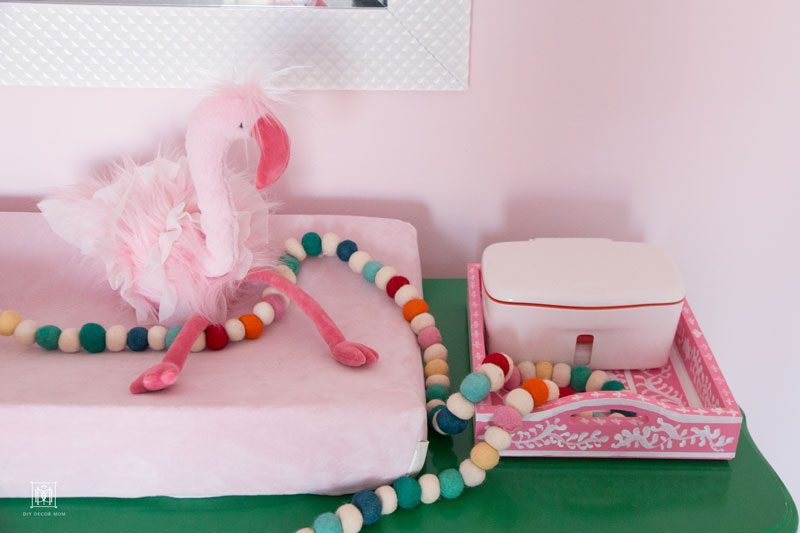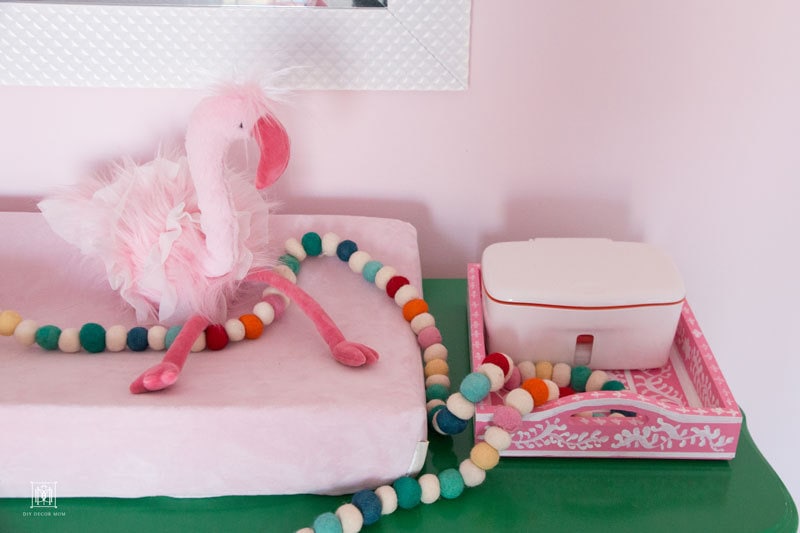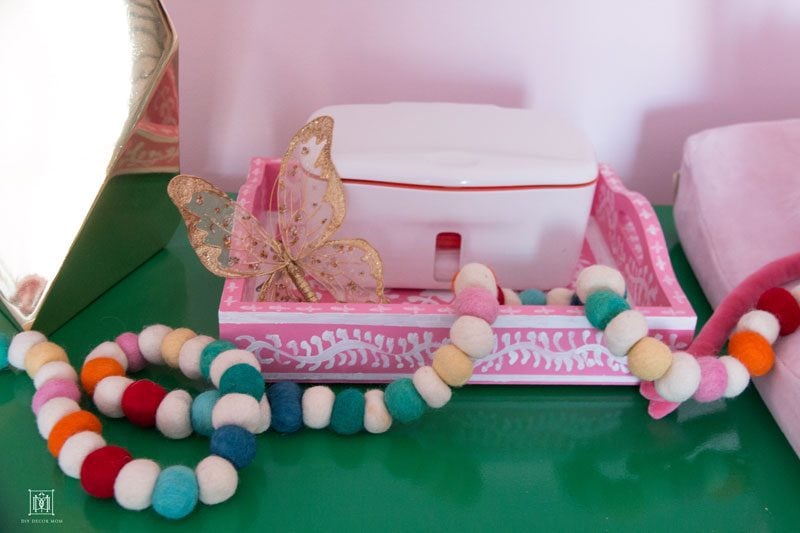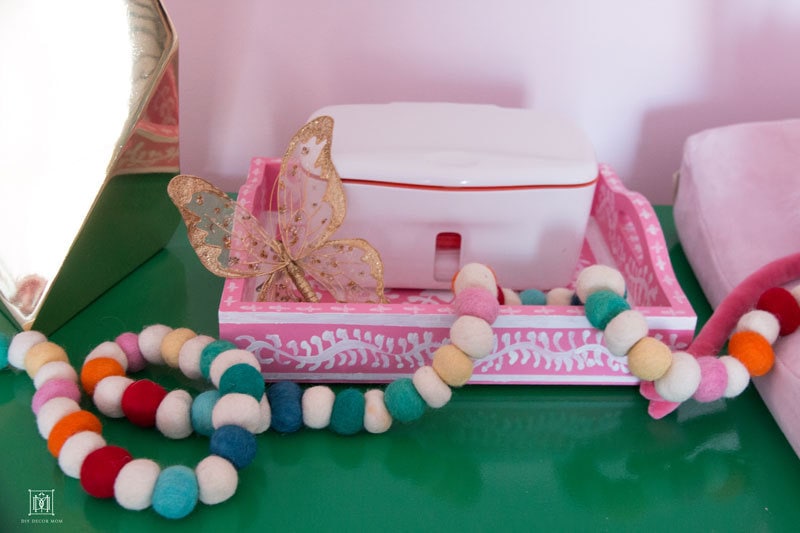 PIN IT SO YOU REMEMBER!!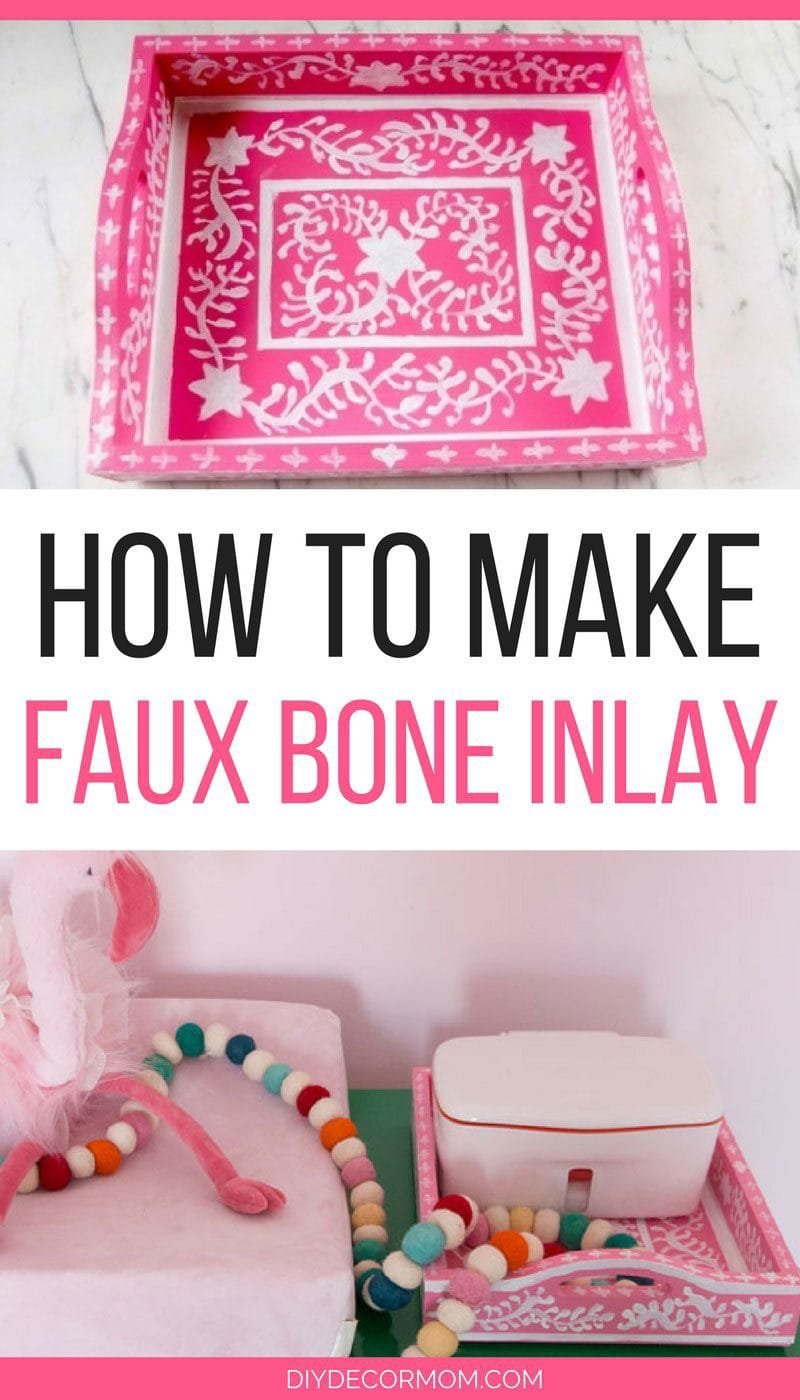 > #homedecor #homedecordiy #diyhomedecor #boneinlay ">
YOU'LL ALSO LOVE
How to Make DIY Lucite and Gold Tray
Decorating Home Decor Must Haves
SHOP THE ROOM