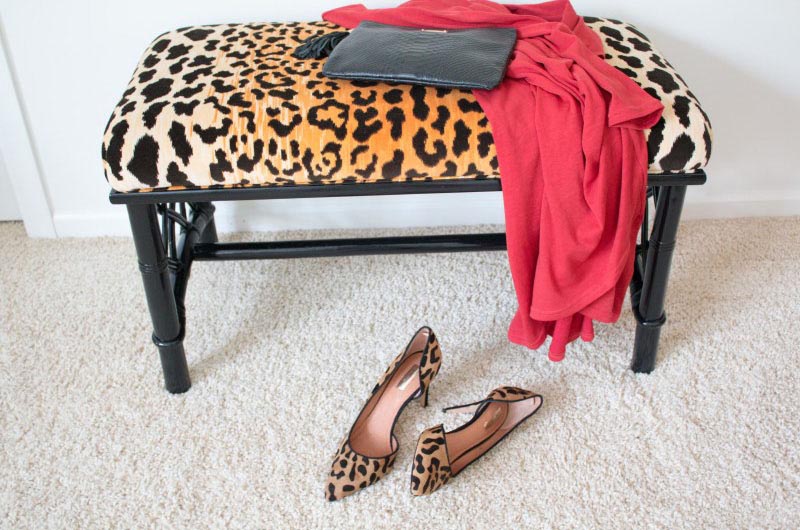 This is probably one of my favorite projects to date. The before and after couldn't be more dramatic. And hey, any project with leftover (free) leopard fabric is perfect in my book! It was a really easy project, and only took some spray paint and fabric to make a huge difference. I cannot say no to chinoiserie furniture so when I was gifted this bench, I knew with such good lines it just needed an update of upholstery and paint.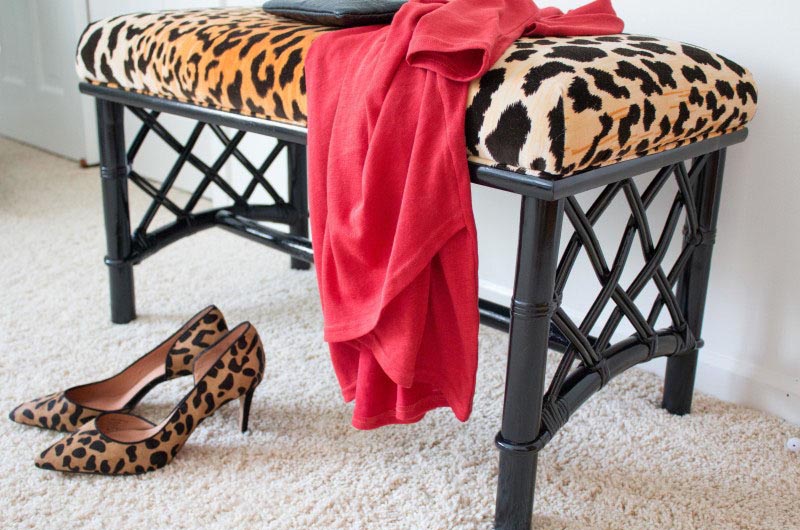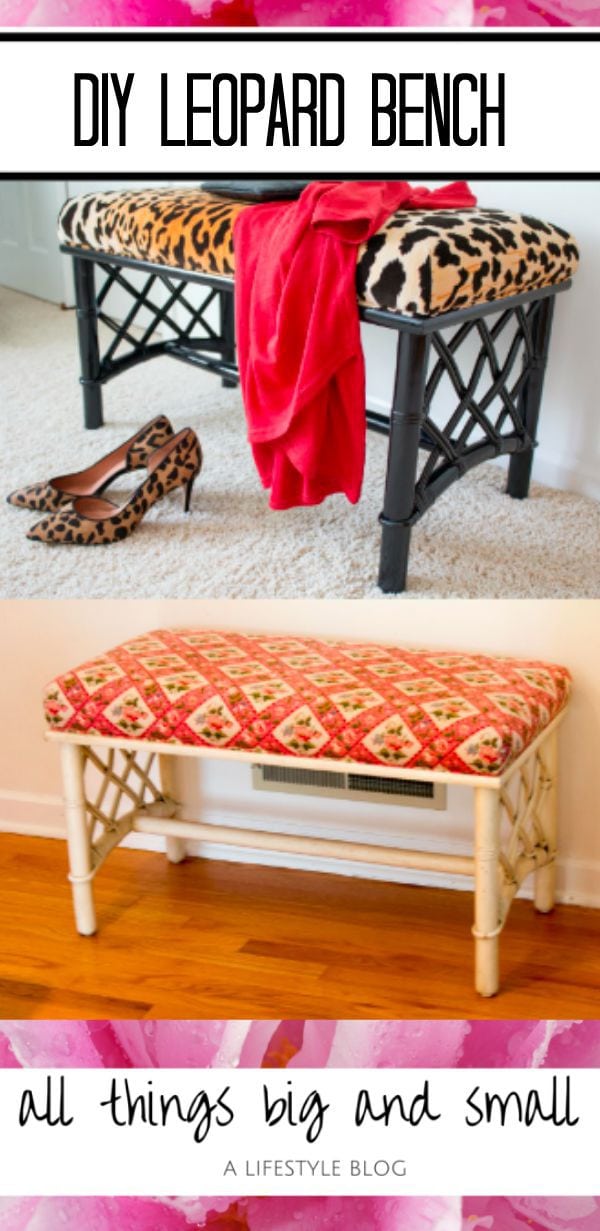 dress/ similar shoes/ gigi new york all-in-one clutch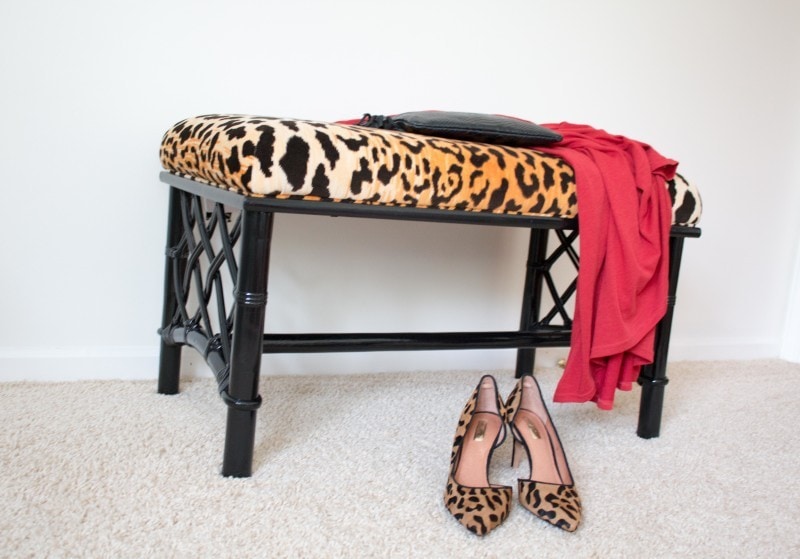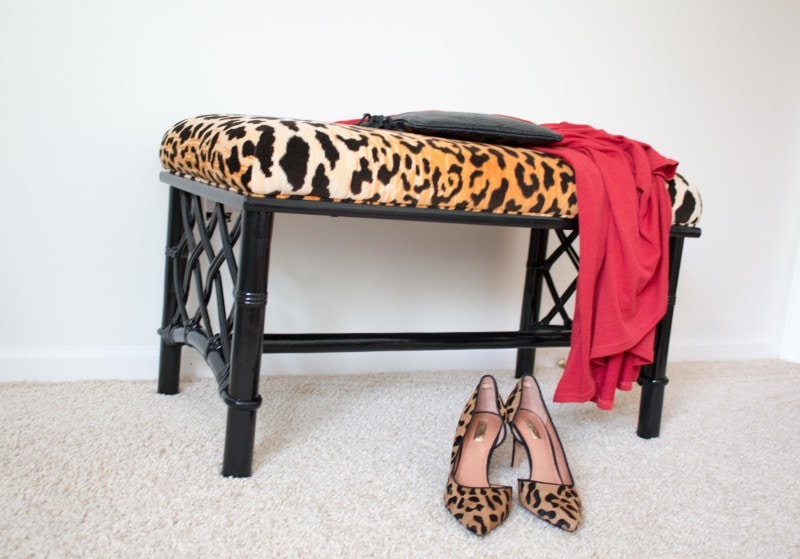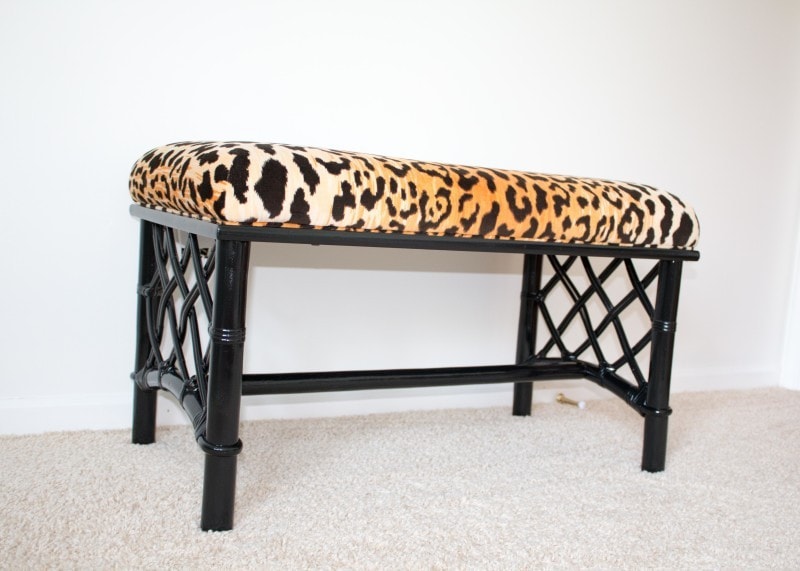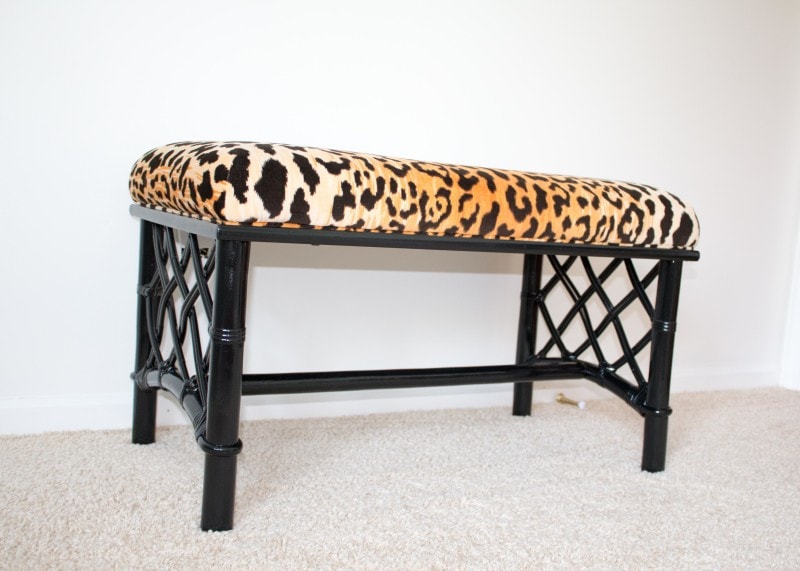 I was given two of these benches by my mother who found them at an antique mall. She has had the pair for years at our summer cottage. One has found its new home and a new look in Bowie's room, and this now one resides in our front hall. I followed the same procedure, I wrote about in this blog post. After detaching the top cushion, recovering it with this leopard fabric (which I also used on these pillows), and spraypainting the bottom portion with Rustoleum's 2-in-1 Primer and Paint in high gloss black, the bench is night and day different!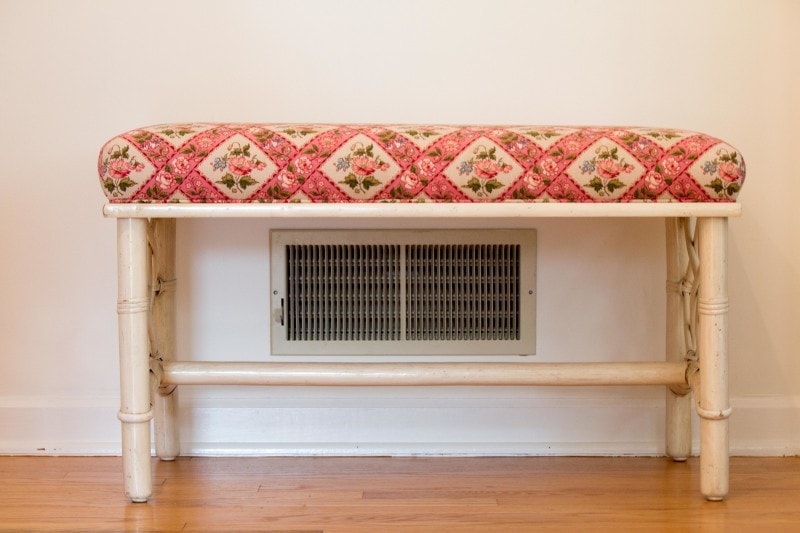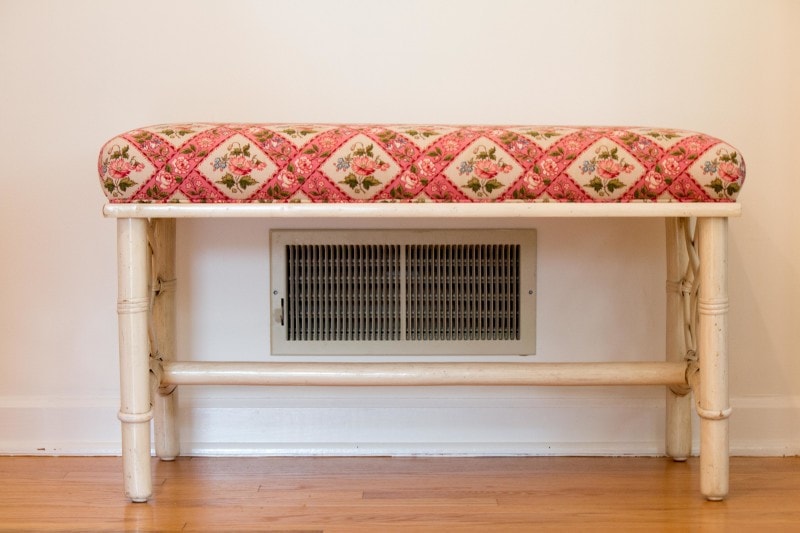 Here is how it looked before:
And now the before and after: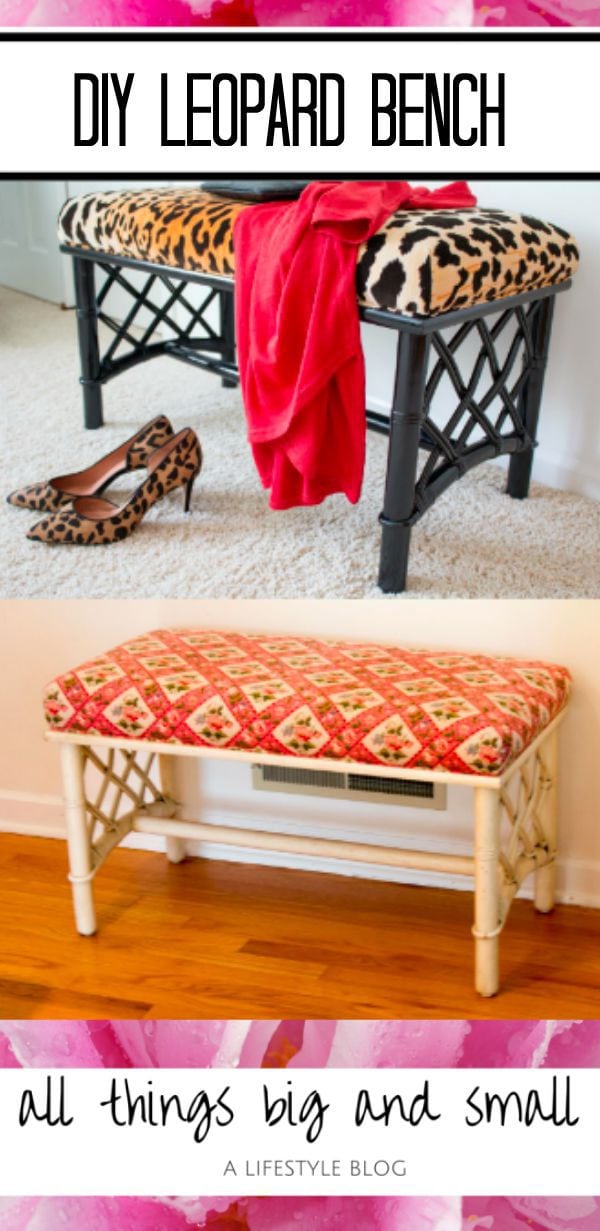 I would say it is a huge improvement! Make sure to check out the Step-by-Step Tutorial in this post. And if you are a fan of leopard, check out my DIY Designer Pillows. Because, Jenna says it best: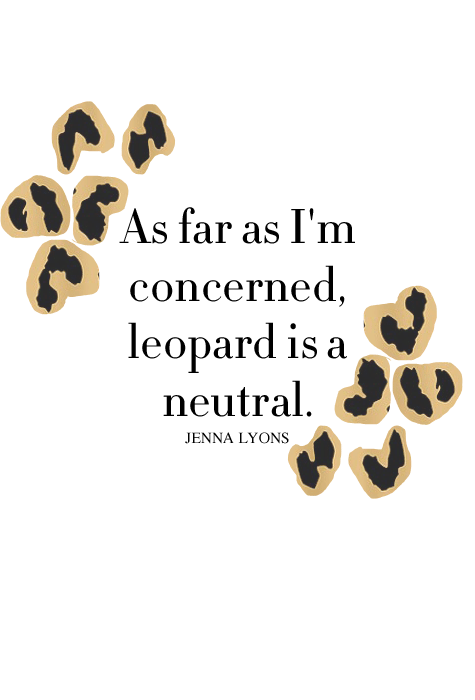 Linking up with The Creative Collection at Classy Clutter, The Inspiration Gallery, and Thrifty Decor Chick and Just a Girl Blog!