This is a sponsored conversation written by me on behalf of SSM Health St. Mary's. The opinions and text are all mine.
Natural Birth: Simultaneously the most painful and proudest thing I have ever accomplished.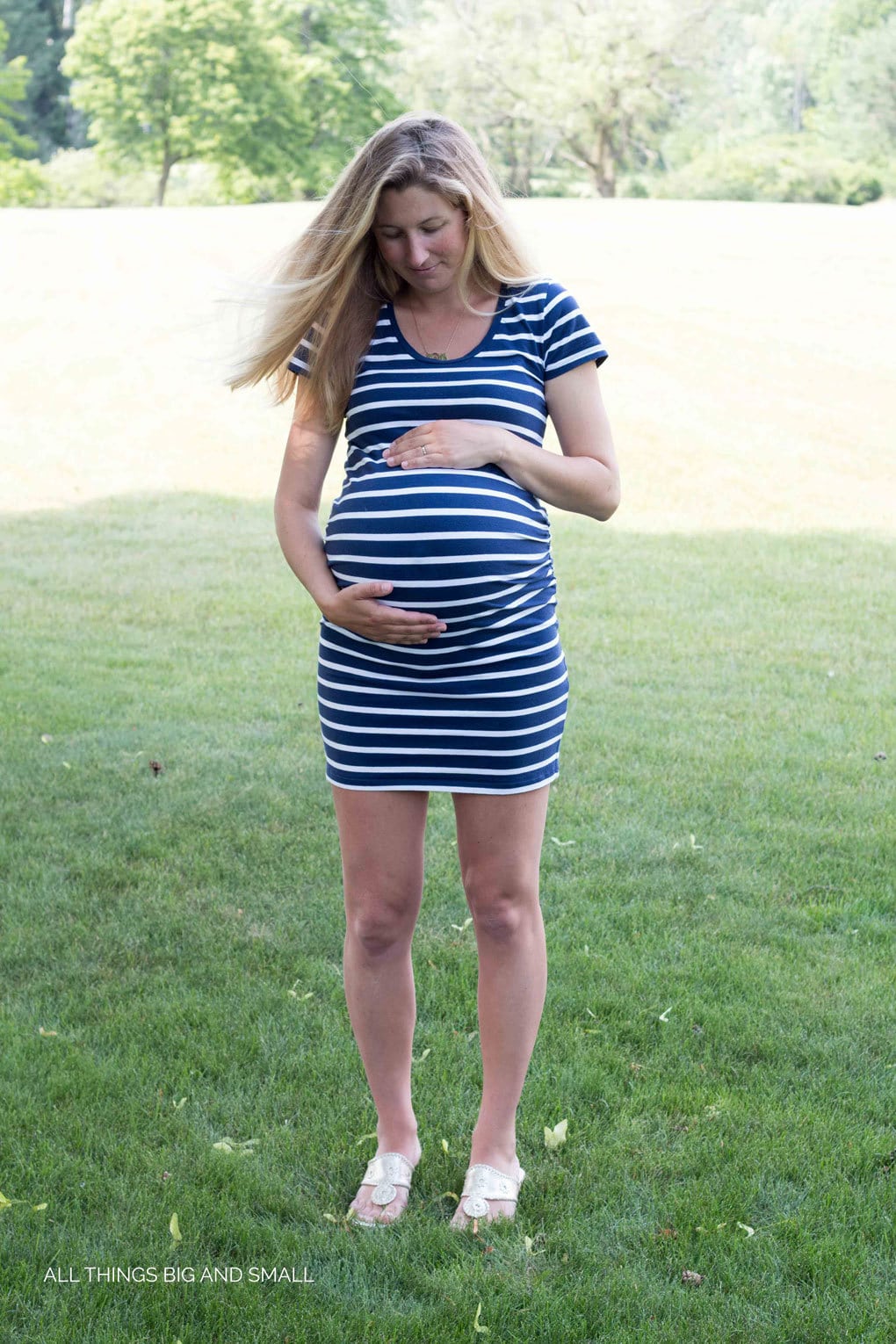 I won't sugarcoat it–having natural birth hurts! It hurts unlike anything I have ever experienced before or since. But I am so glad I did it, and if we have a fourth child, I would want to do it without an epidural again.
Before I go any further though, I want to say that I think that whatever moms choose for their birth is what is right for them. Epidural or no epidural–you need to make the choice for yourself. I feel incredibly lucky that I was able to have an uncomplicated natural birth all three times, and in no way judge any mom who opts for an epidural or who undergoes a c-section. I am just happy that I was able to birth how I wanted, and want to share seven tips that helped me cope with the pain of labor: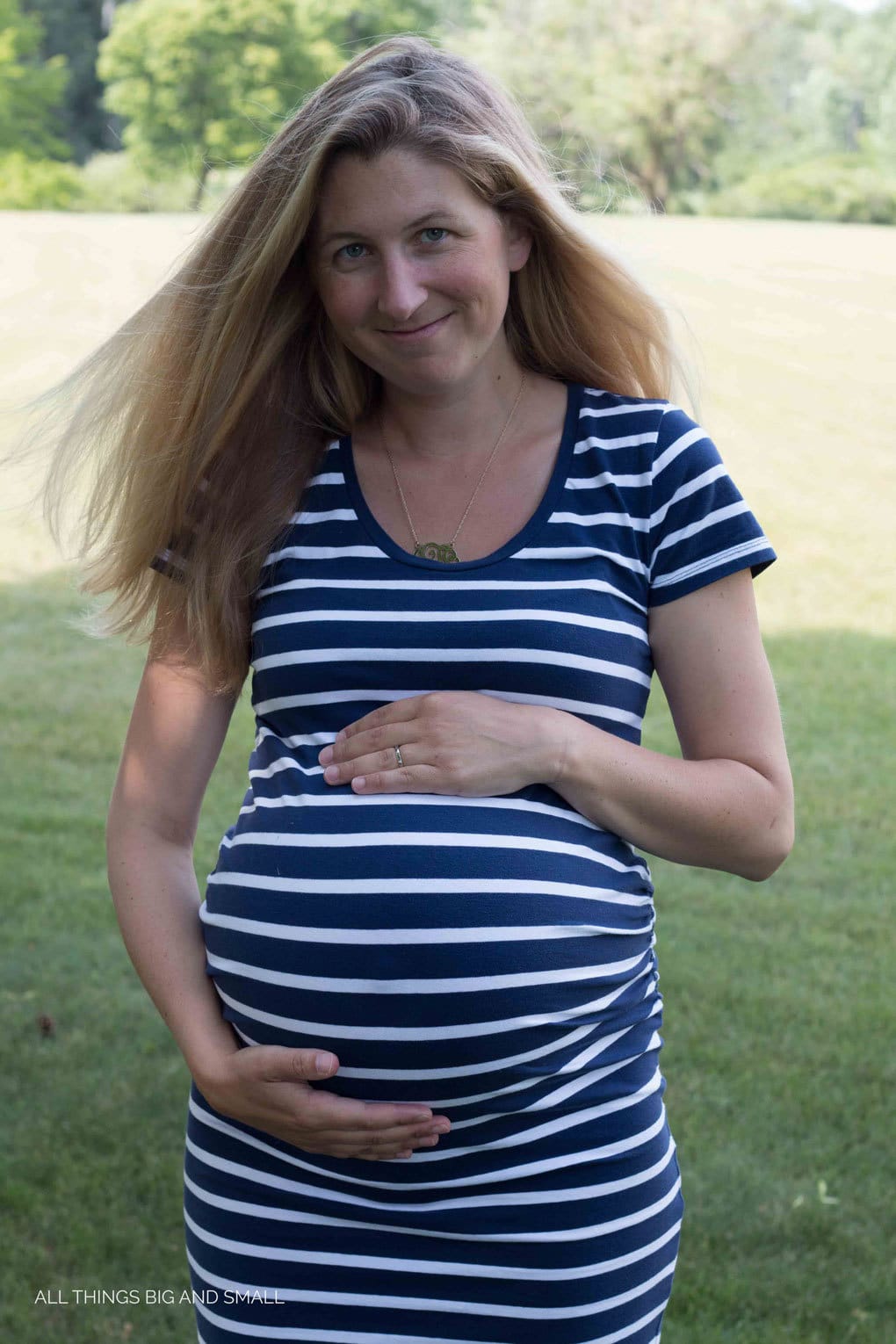 NATURAL BIRTH: 7 Ways to Reduce Labor Pain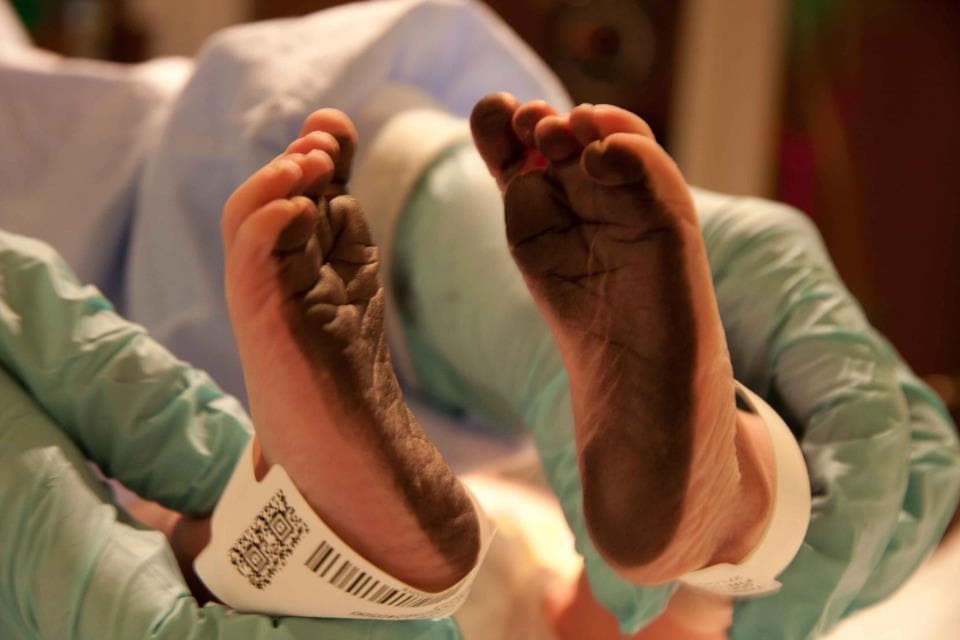 1. HEAT IT UP
Hot pads are your new best friend! While in labor with all three I used heating pad on my lower back to relieve some of the pain. You can purchase one or you can make one out of an old sock filled with rice (heat it in the microwave for about a minute.) This applies after birth as well–often after birth, you will experience cramping as your uterus shrinks.
2. MOVE AROUND
Although you might see it in every movie, laboring does not have to be done in a hospital bed! I labored at home with all three of mine. With Bowe, my first, I had significant back pain from what they call "back labor" so I spent a lot of time in the yoga position "Cow" in the shower and holding onto a large balance ball.
For Brooke, laying on my back was excruciating so I didn't do it until I absolutely had to. I even tried pushing her out while laying on my side but I couldn't get enough leverage. Labor and delivery nurses are very knowledgeable about it, and they will often help you select the best position that works well (and feels ok) for you. The nursing staff at SSM Health St. Mary's is incredibly knowledgeable, and with their one-to-one expert nursing care, you can relax knowing that your needs will be addressed every step of the way.
3. WATER
Taking a hot shower with the water beating down on my lower back helped so much during my labors with Bowe and Brooke! You can also take a nice bath as well if it helps; but, I loved feeling the water pressure on my back.
Thankfully, more and more hospitals are catching on and offering birthing tubs. St. Mary's Family Birth Suites offers soaking tubs for moms in labor which can alleviate a lot of the pain. When selecting a hospital, if you are looking to use a soaking tub, it is a good question to ask how many they have and are they usually available to use.
4. BREATHE
The healing power of breath is amazing. No, it won't take away your pain. But, by concentrating on your breathing you can significantly slow down your labor and ease up on the tension you are feeling. Birthing classes and doulas will often tell you to breathe through the pain, and this couldn't be more true. Just focusing on your breath and breathing out during every contraction helped me immeasurably.
Having a stellar nursing staff, especially labor and delivery helped so much during my first birth with my daughter, Bowe. It took four hours of pushing to get her out and the labor and delivery nurses were amazing coaching me through each contraction. When you select a hospital, make sure to look at reviews on the nurses.
5. MASSAGE
Have your husband or your doula rub your back. It can be a huge relief during some of the worst contractions to have a gentle (or firm) hand pressing on your hips when you feel the most pressure. You will find what works for you.
St. Mary's Family Birth Suites has relationships with doulas that they can recommend, if you are interested in using one. We used a doula for our first daughter and it was incredibly helpful for a first-time mom. You can also try finding a doula with a doula matching service.
6. AROMATHERAPY
Aromatherapy and massage have been shown to decrease anxiety, stress, and help with pain during labor. Before you select a hospital, it is good to ask if they offer any alternative pain management solutions. I was delighted to hear that St. Mary's Family Birth Suites has patient-controlled nitrous oxide and aromatherapy. You can always also bring your own essential oils but I would recommend to talk to your health provider about it beforehand.
7. SILENCE & VISUALIZATION
I am not a person that meditates. I wish I did because I know of the benefits; but, I don't. However, I fully believe that visualization while I was in labor helped me a lot. Having a husband and health care provider who were able to coach me helped me focus during labor so much. Setting up yourself with a supportive team of healthcare providers and support staff, whether it be nurses, doctors, midwives, doulas, or simply husbands who have gone through a birthing class really sets the stage for an easier and less stressful birth.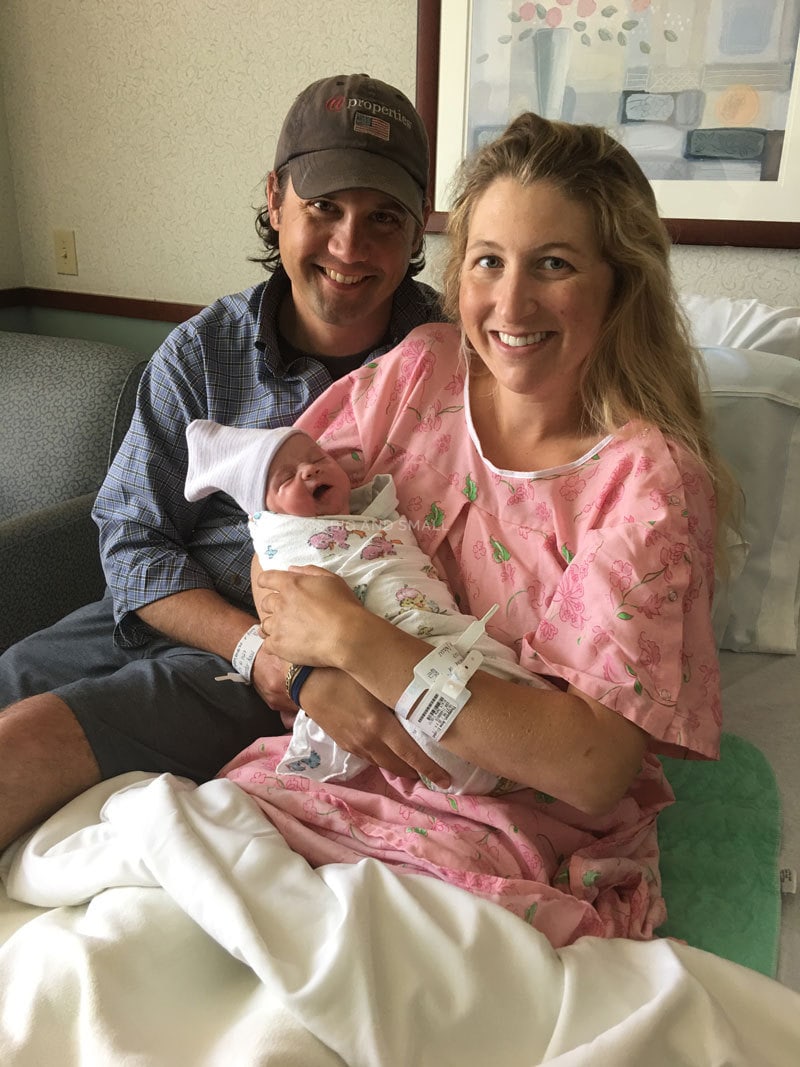 In conclusion, although nothing will take away completely, there are several ways to reduce or alleviate some of the pain of labor. If you are hoping to have a natural birth, choosing a hospital that has specialization in natural deliveries is incredibly helpful. Read more about my advice on setting up a birth plan for a natural birth. Although you might think that you should choose your hospital last, I have to disagree. I believe it should be one of the first decisions you make, because it shapes the entire process. You want to set up the most supportive environment and team of healthcare providers you can, and choosing a hospital that is conducive to that was incredibly important for me.
So tell me, how did you choose your hospital and did you use any of these pain management techniques?
This is a sponsored conversation written by me on behalf of SSM Health St. Mary's. The opinions and text are all mine.
Comments submitted may be displayed on other websites owned by the sponsoring brand.