Well, it sure seems like a pattern–I love decorating little girls rooms in blue and Brooke's nursery is no different! Even though it is typically considered a boy's color, I think it can be used for girls too! So you can understand why I love it for our gender neutral nursery.
Even with the new pops of pink, something just wasn't right. It felt too stark and not playful enough for a nursery. I knew something needed to change. And if there is something I have learned with decorating our two homes, it's that you have to trust your gut.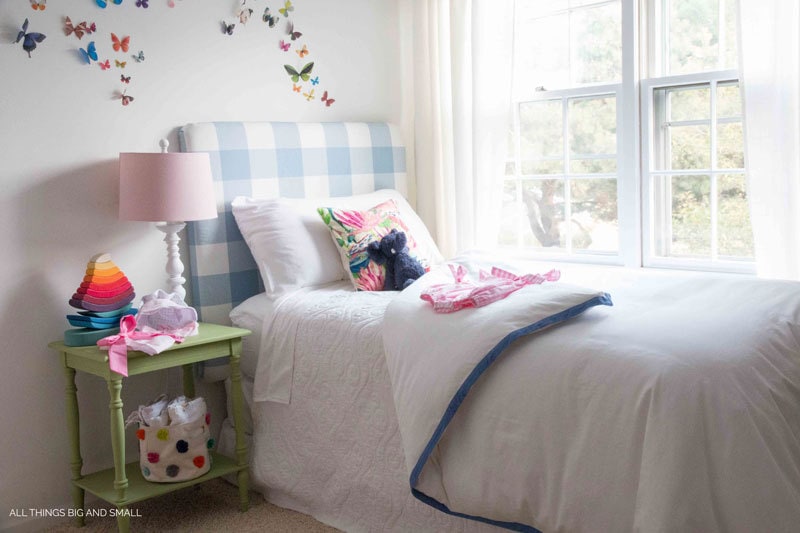 While the black and white buffalo check was fine for a boy's nursery (and technically worked for a girl's nursery) I was over it. But you know me and buffalo check–I can't get enough of the classic fabric! So, I reupholstered our DIY headboard in a blue and white buffalo check that I had originally bought to do his and her's beds in the big kids' room. And when Serena and Lily offered to partner with me, I knew just what I wanted–Serena & Lily's border frame duvet cover in French Blue. Disclosure: I received this duvet free; but, I love their products so much I would recommend it to everyone (and have purchased all the other Serena & Lily products in our house with my own money.)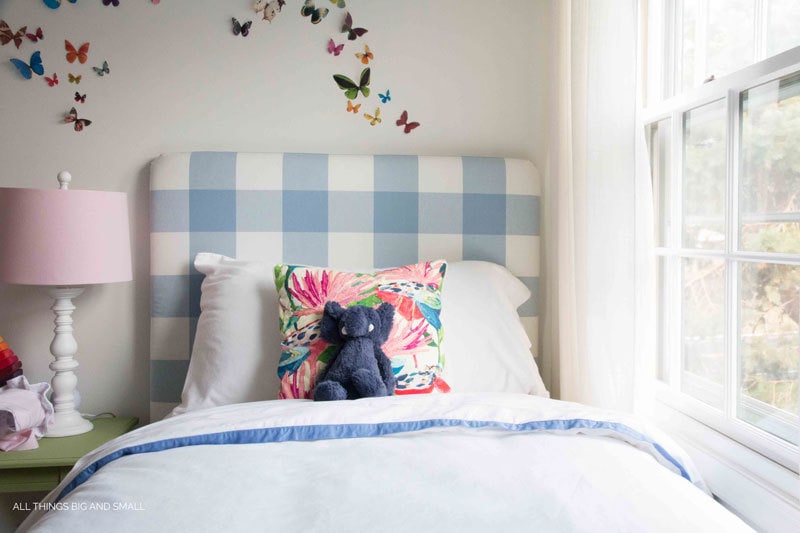 Serena & Lily's is one of my favorite stores and I always look to their beautiful catalogues for inspiration. They totally nail the coastal living aesthetic that I love, and their designs are classic preppy while still being completely on-trend with sophisticated materials. I used their sheets on Bowe's big girl bed and just purchased some crib sheets for Jack's crib, and Brooke's crib. Do you sense a pattern 😉 And you know their curtains in the kids bathroom are still my favorite!
For one week only you can save 15% off using this code: DUVETLOVE-BIGSMALL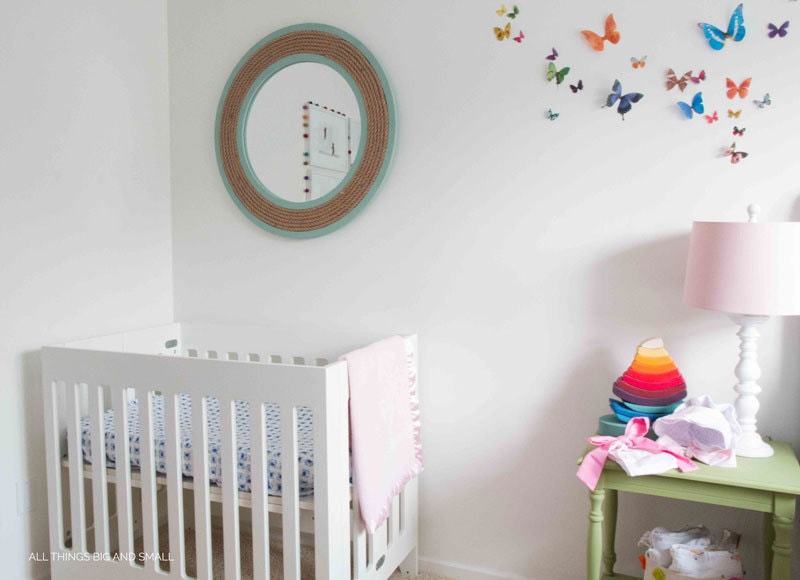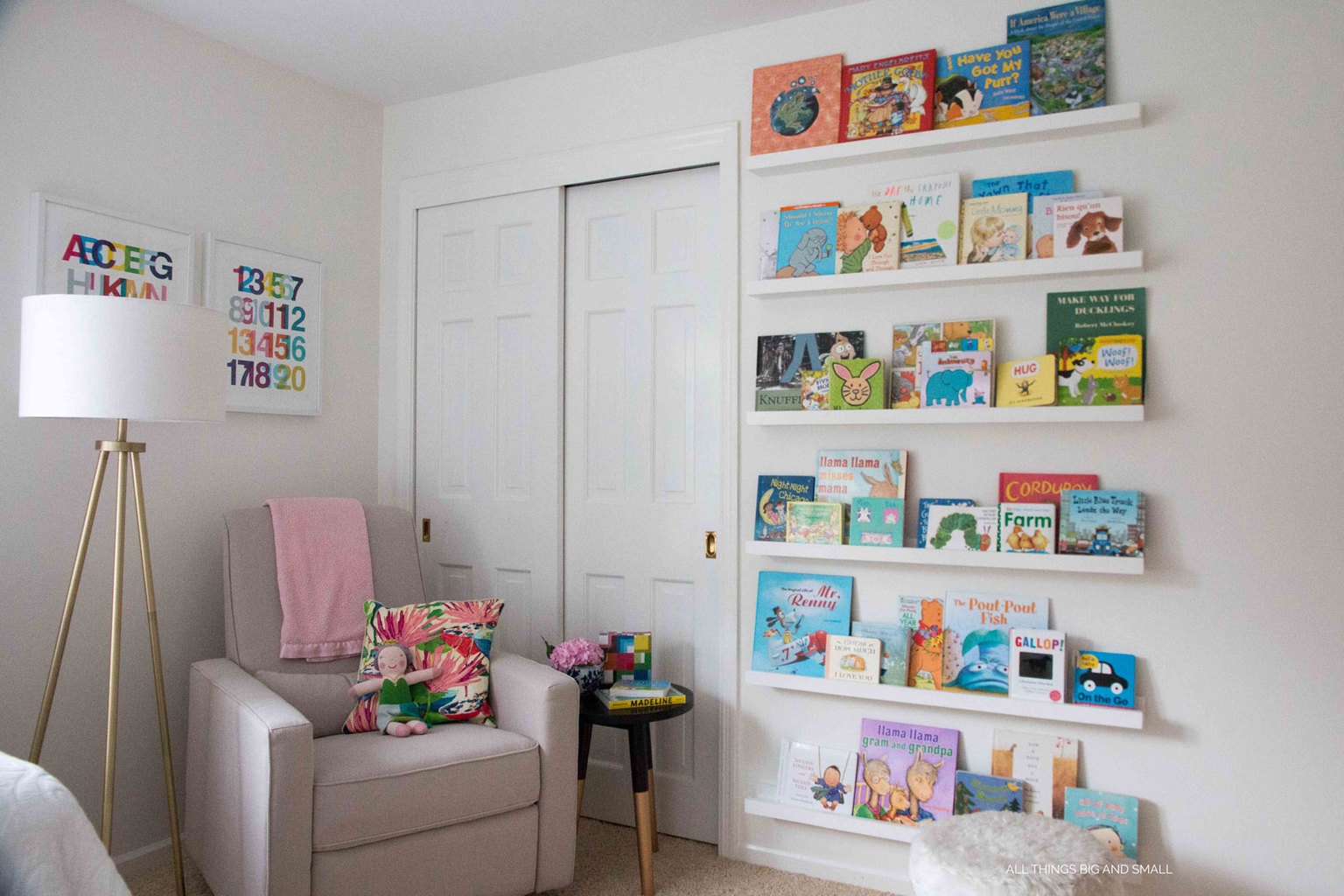 While the room is far from done–I still need to re-do the curtains with a french blue grosgrain ribbon to match the new luxury duvet cover, paint some of the accessories and furniture, build a bed frame and trundle, and add a rug, it feels so much better already! And while part of that is probably just my feeling like I finally have a "plan" to fix what bothered me about the nursery before; part of it is the added warmth of the french blue instead of the black. I love the direction it is going, plus I can still use our neutral new glider and the new pillows–their added colors are very much still needed! I am still planning to tie-in splashes of pink here and there with bedding to make sure the room doesn't read too "boy" but I think it will look good!
SHOP THE ROOM:
*affiliate links have been used see my complete disclosure policy here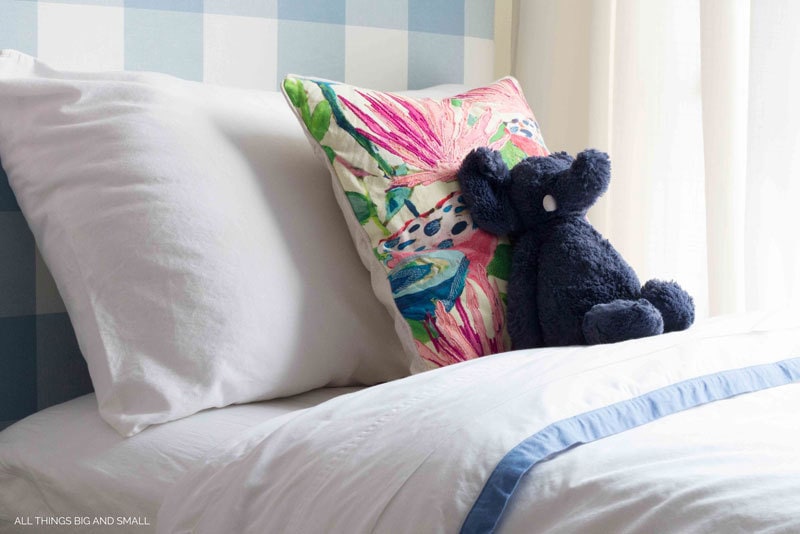 So tell me, what have you been working on lately? Although my pace of life and DIYing has definitely slowed down in the past two months (thanks to one little girl's arrival), with school starting next week, I am hoping to get back in the swing of things! And I have so many projects in the wings that I have worked on, but haven't shared yet (i.e. written posts on), I can't wait to reveal it all soon!