Buffalo Check DIYs for your Home was forecasted to be one of the hottest trends of 2017 and it is definitely measuring up! So of course, right now I want to do all things buffalo check but I have to stop myself. We already have a pink buffalo check headboard and bench in Bowe's room and a blue buffalo check upholstered headboard in Brooke's room (and soon a DIY crib skirt!)! But, I am seriously contemplating making some navy buffalo check curtains for our breakfast area. Thankfully, I can live vicariously through these amazing DIYs from other amazing bloggers and get my fix!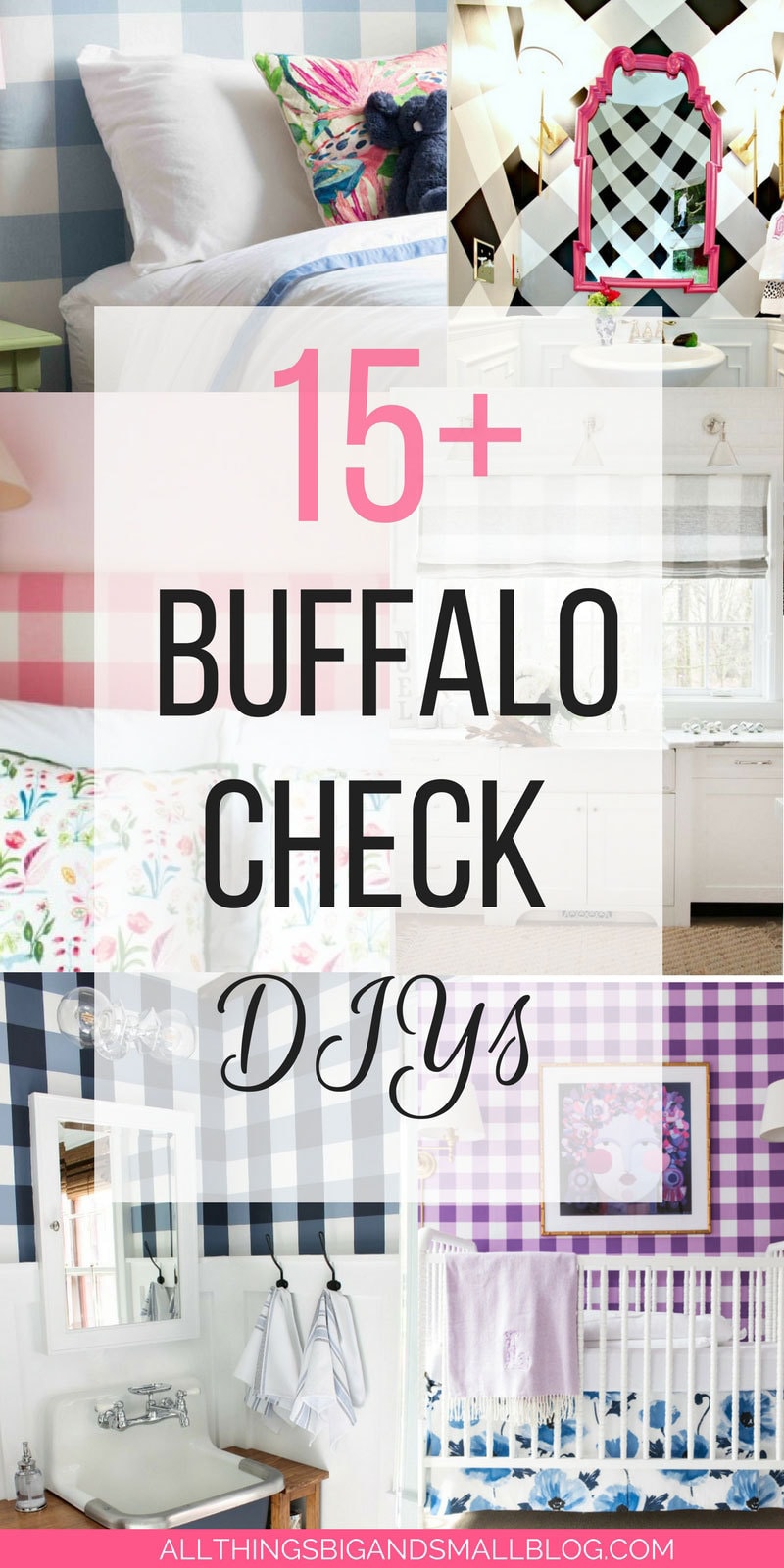 This DIY Buffalo Check Walls by That's My Letter is absolutely breathtaking! I know it was so much work but in my book it was completely worth it! I mean, how cute is her bathroom?! And that wainscoting! I want it all!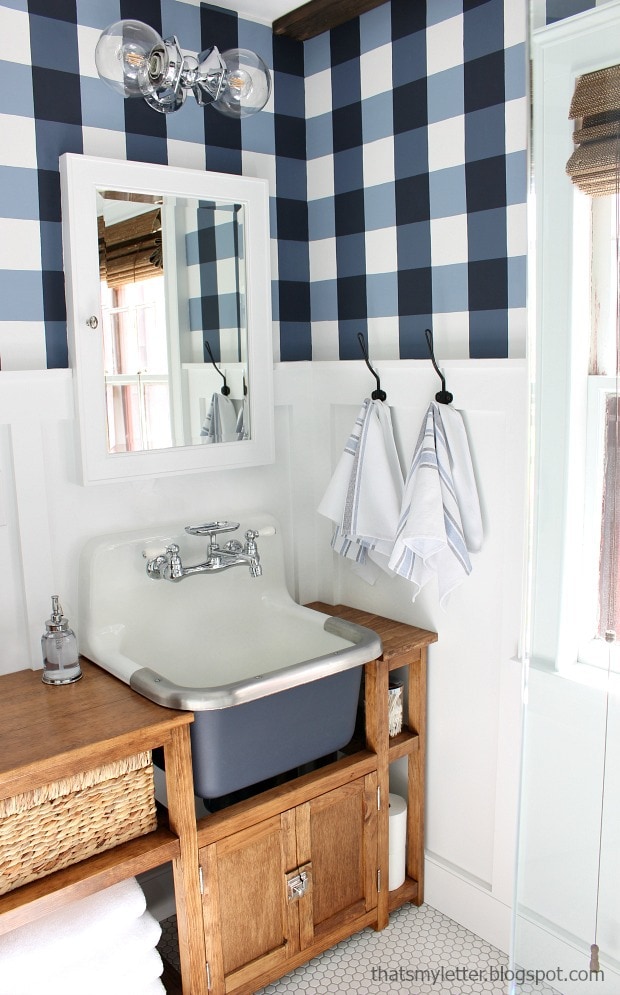 If you like something more neutral, this Roman Shade- Monika Hibbs is right up your alley! I wish my kitchen looked like this–it is so serene! And it shows that you can use the same pattern in a muted color and have a very different look.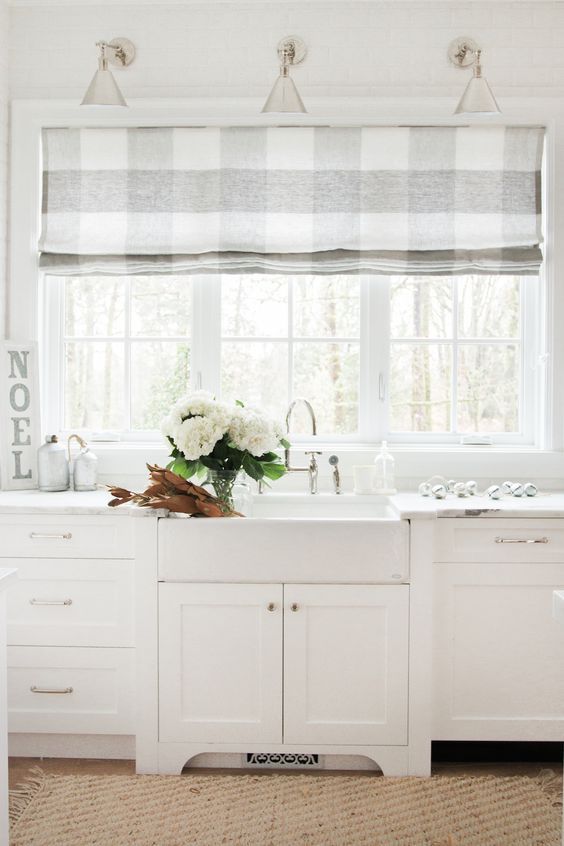 This DIY upholstered headboard is still one of my favorites! And Bowe's matching upholstered bench still makes me smile–it is 100% girl!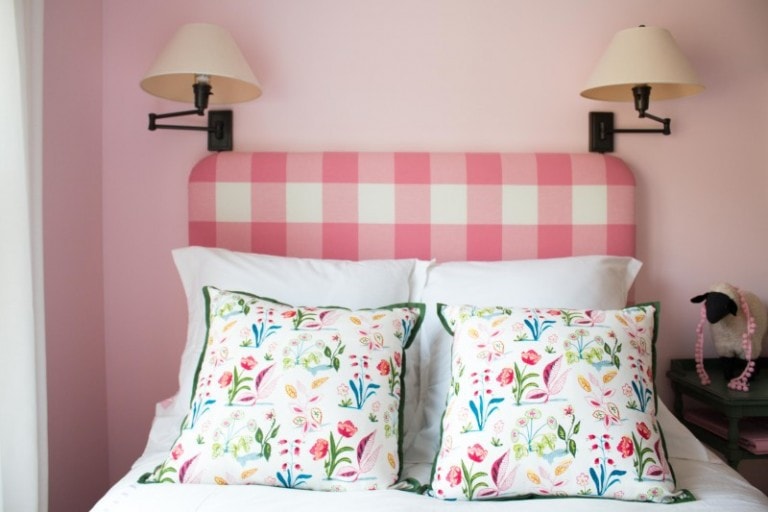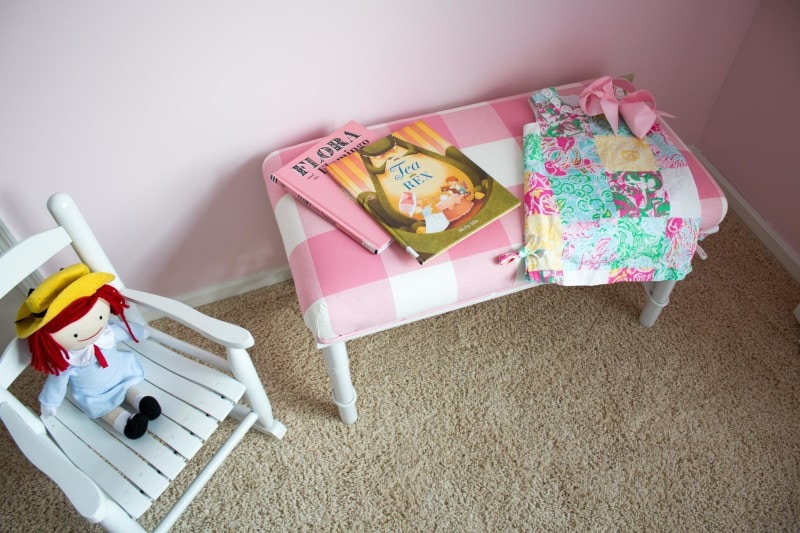 Pink buffalo check fabric available here/ Pillow cases no longer available but they were from Waiting On Martha
But if pink isn't your thing then…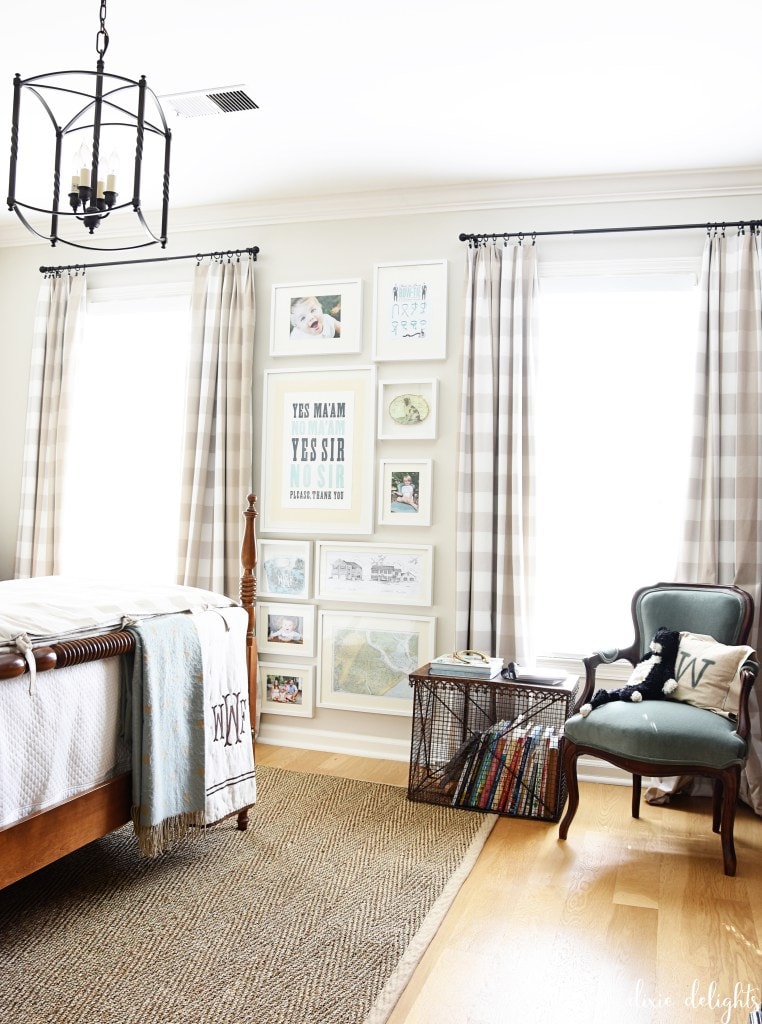 This neutral boys bedroom with Buffalo Check Curtains by Dixie Delights is amazing as well! It is calm while being fun enough for a boy with plenty of sophistication to grow with.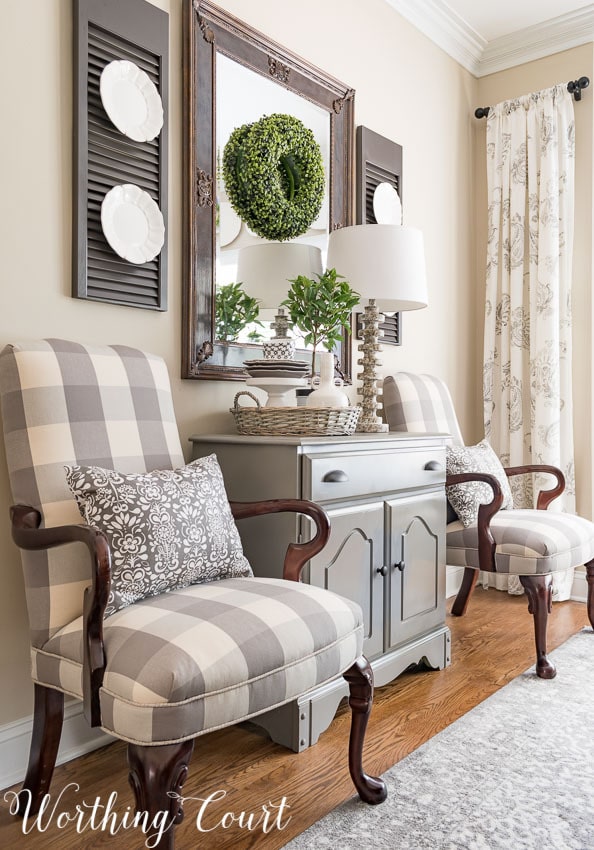 And you can't miss these beautiful upholstered Dining Room Chairs by Worthing Court are stunning! Check out her entire dining room for more inspiration!
How gorgeous is this buffalo check wallpaper by Style Your Senses? Her nursery for her second daughter is seriously amazing–and she did it all in six short weeks!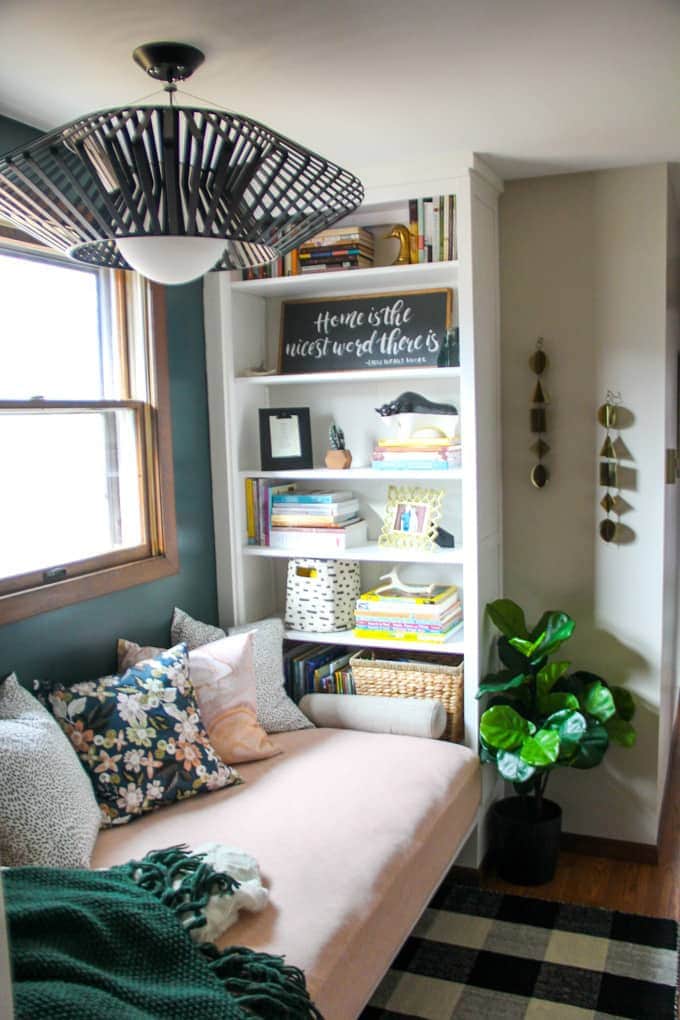 If you just want to dabble in buffalo check then this Rug by Bright Green Door is just the right amount to experiment with the classic pattern without committing.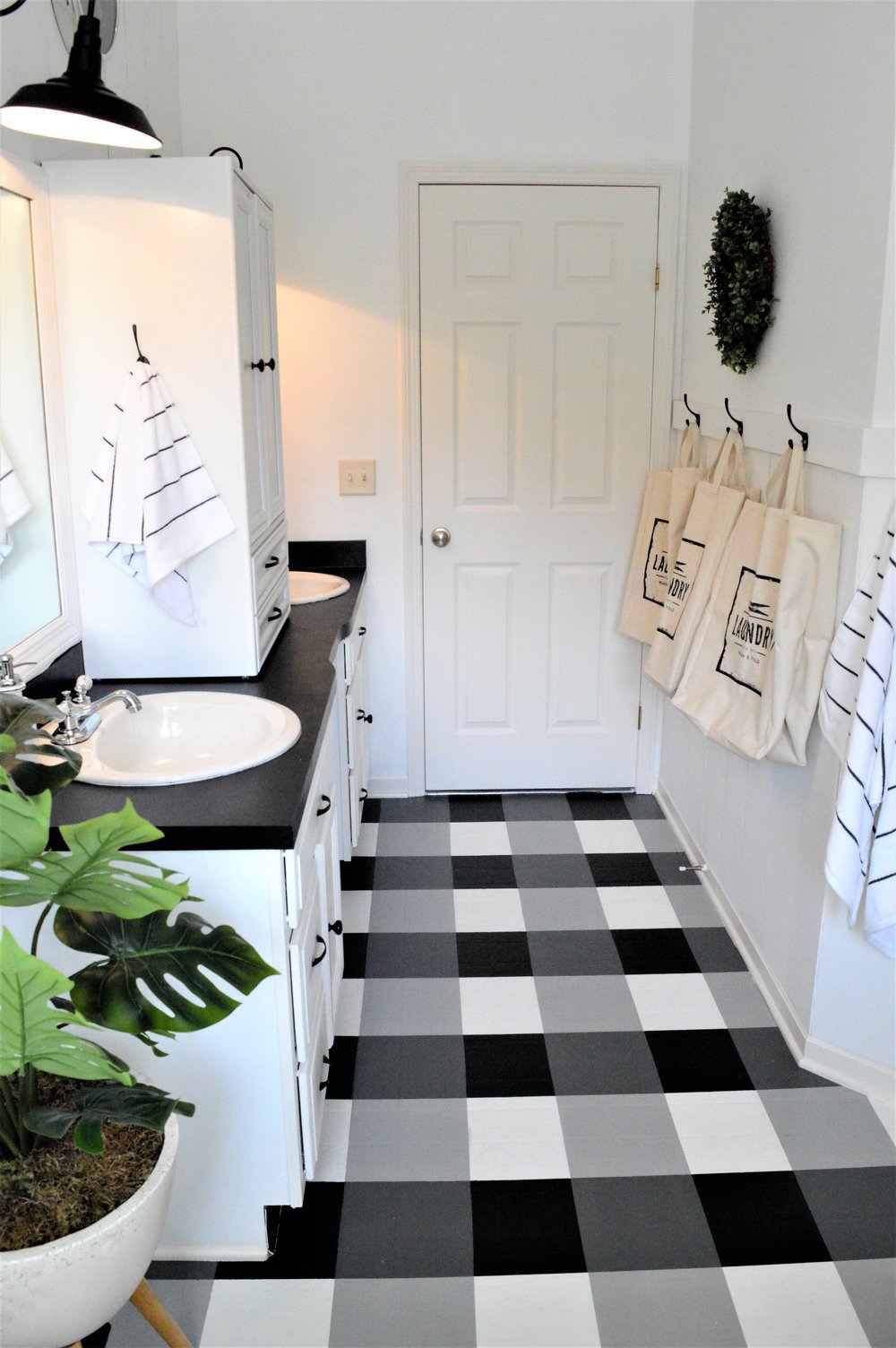 But if you are fully committed, then you have to see these amazing Buffalo Check Floors- The Other Side of Neutral. Can you believe that this is a DIY over vinyl floors?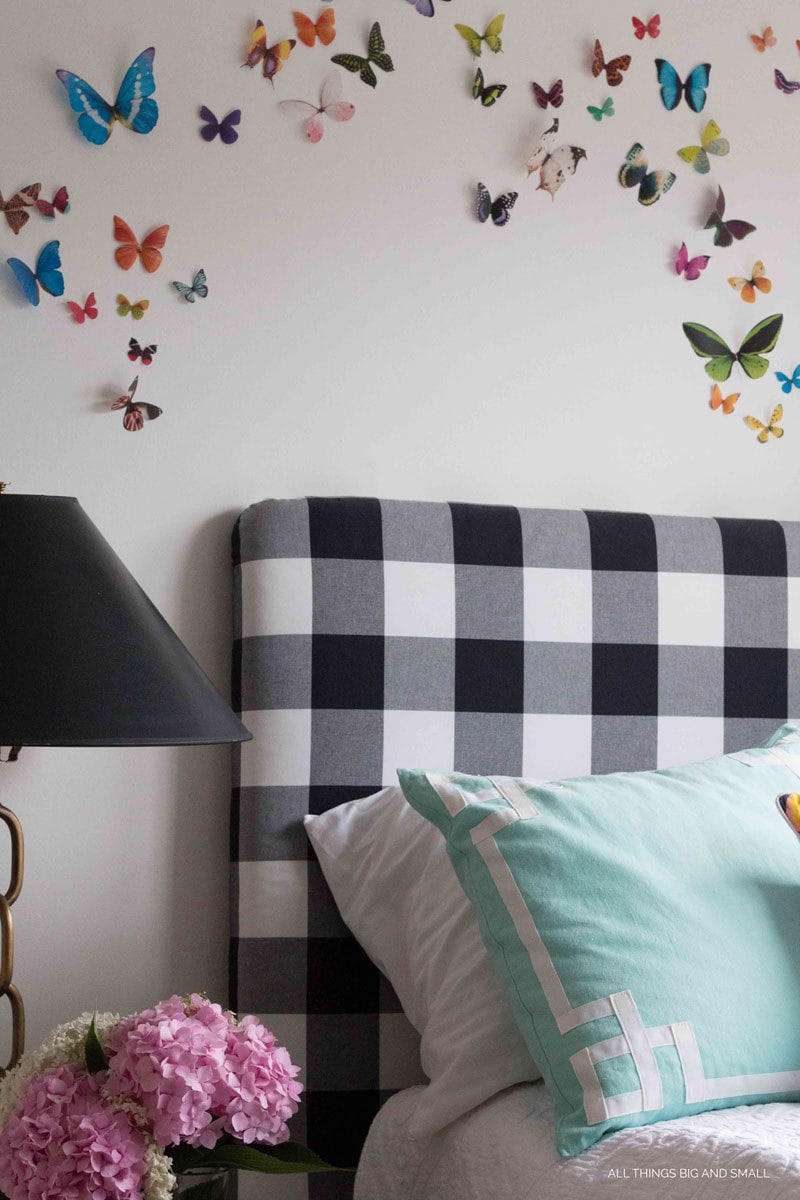 *may contain affiliate links at no additional cost to you. read my complete disclosure policy here.
butterflies/ pillows/ fabric- Ikea discontinued (similar here)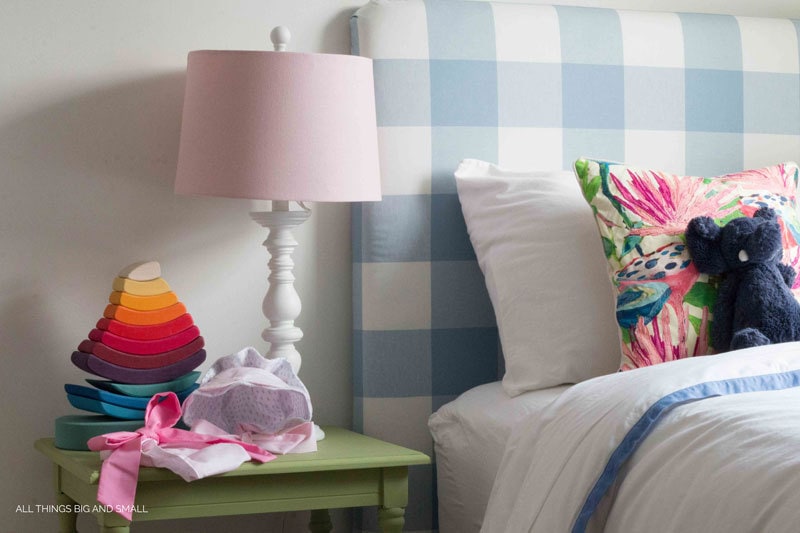 I recently recovered our black and white buffalo check DIY Headboard in the nursery in a blue buffalo check and am so happy with the change. Just by changing the color it has warmed up the space for a little girl so well!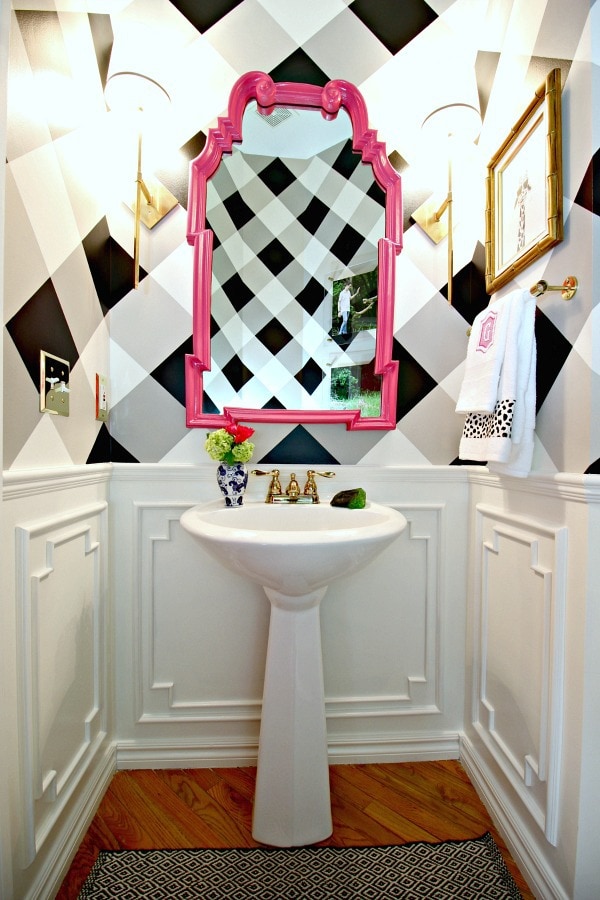 Jennifer from Dimples and Tangles powder room is still one of my favorites! I don't know how long it took her but the results are amazing!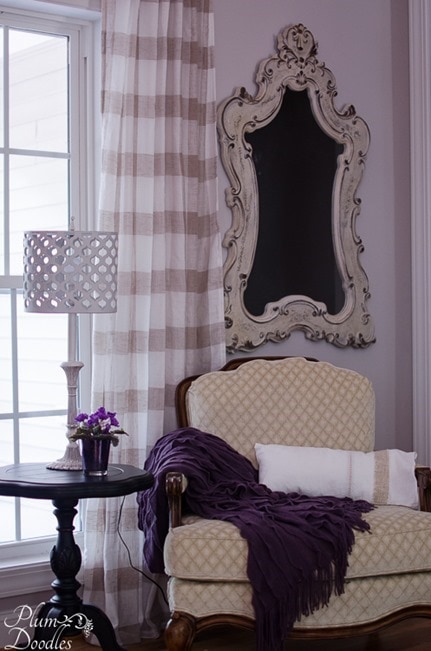 And if if you need new curtains, these Buffalo Check Curtains by Plum Doodles are gorgeous!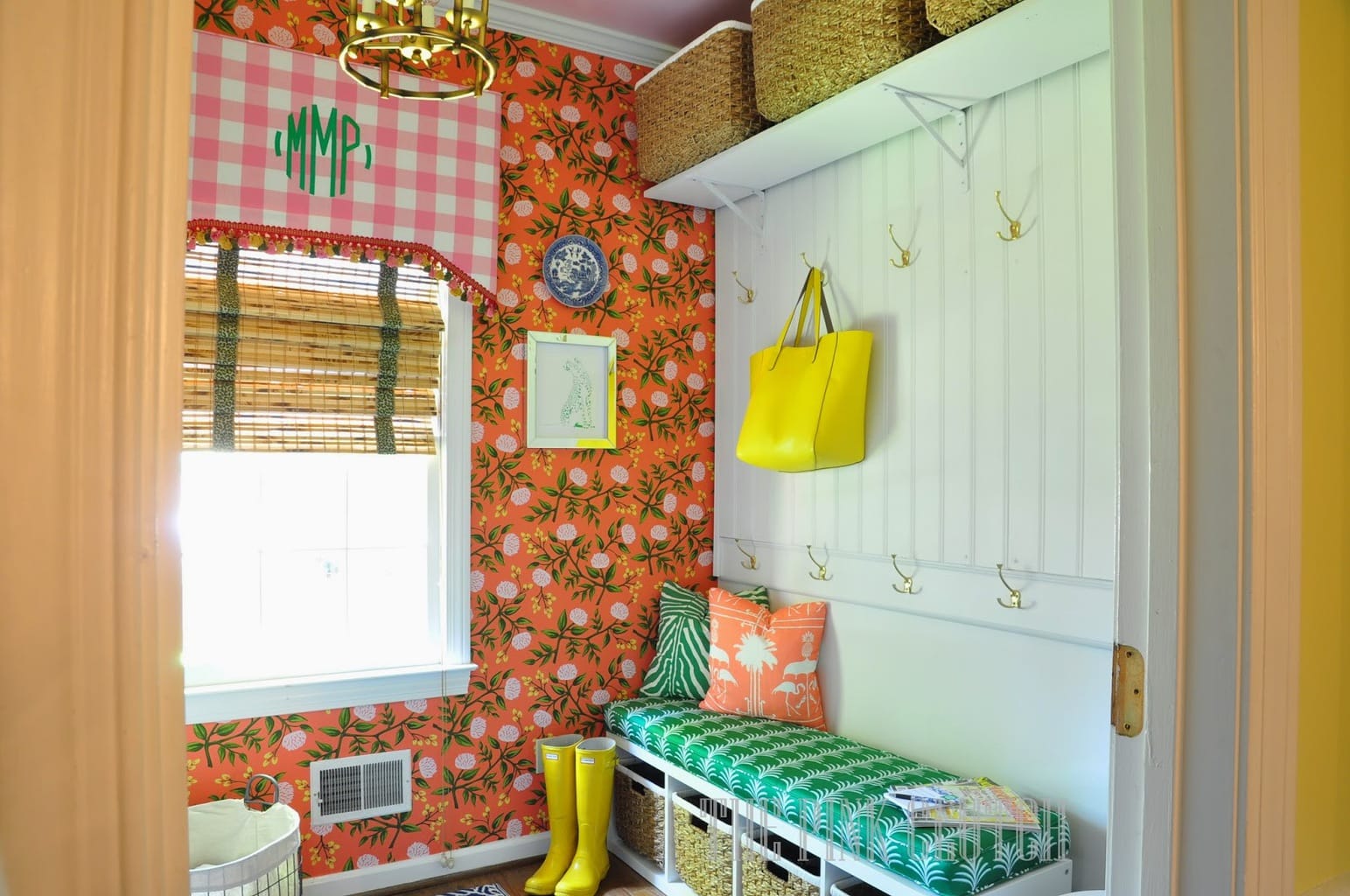 If you love pattern, colors, and preppiness then this Valance by The Pink Clutch is right up your alley! Seriously, every single room she has done is amazing and she is so sweet to boot!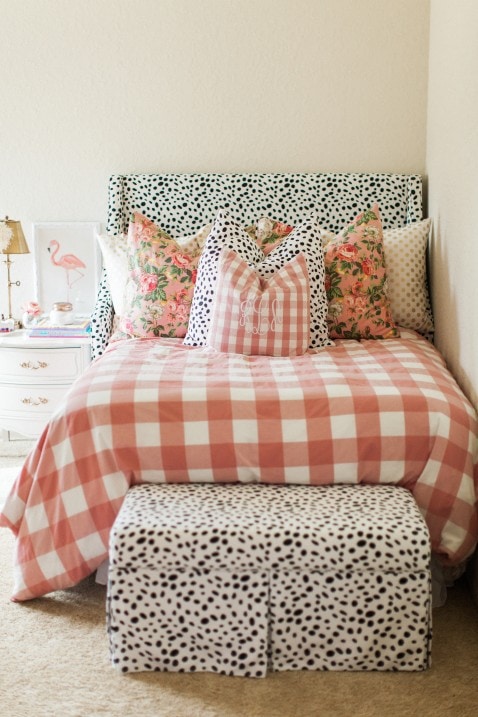 You can never go wrong with pink in a little girl's room as Fancy Ashley shows us with her pink Buffalo Check Bedding- Fancy Ashley.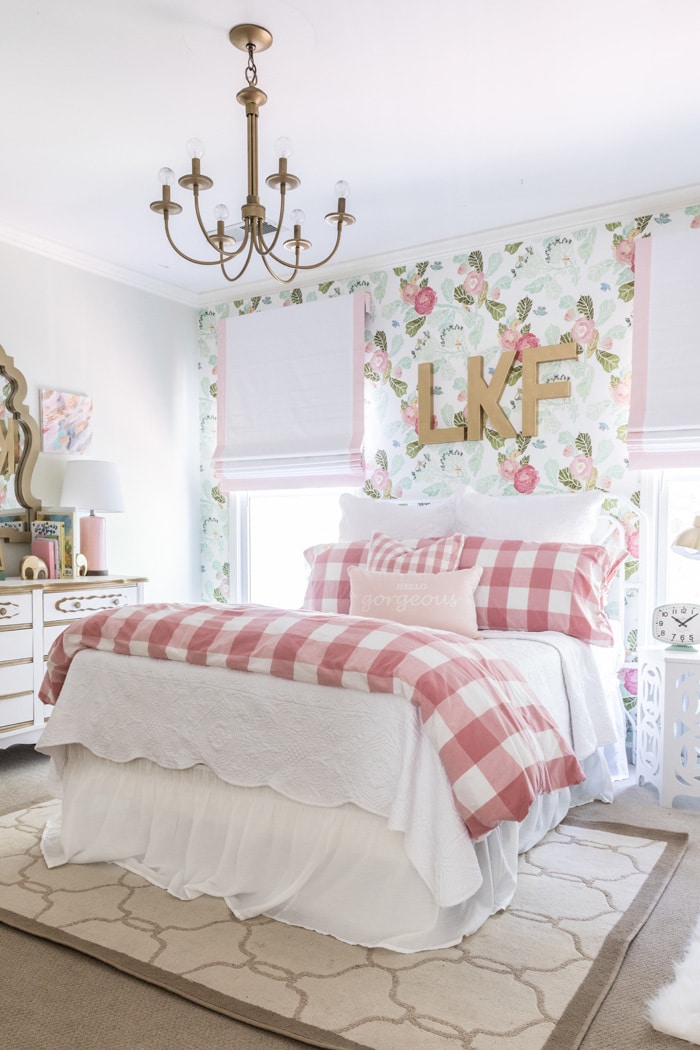 And Mallory from Style Your Senses completely knocked it out of the park again with her in her daughter's big girl room! I love the bedding and the wallpaper! I mean how cute is it?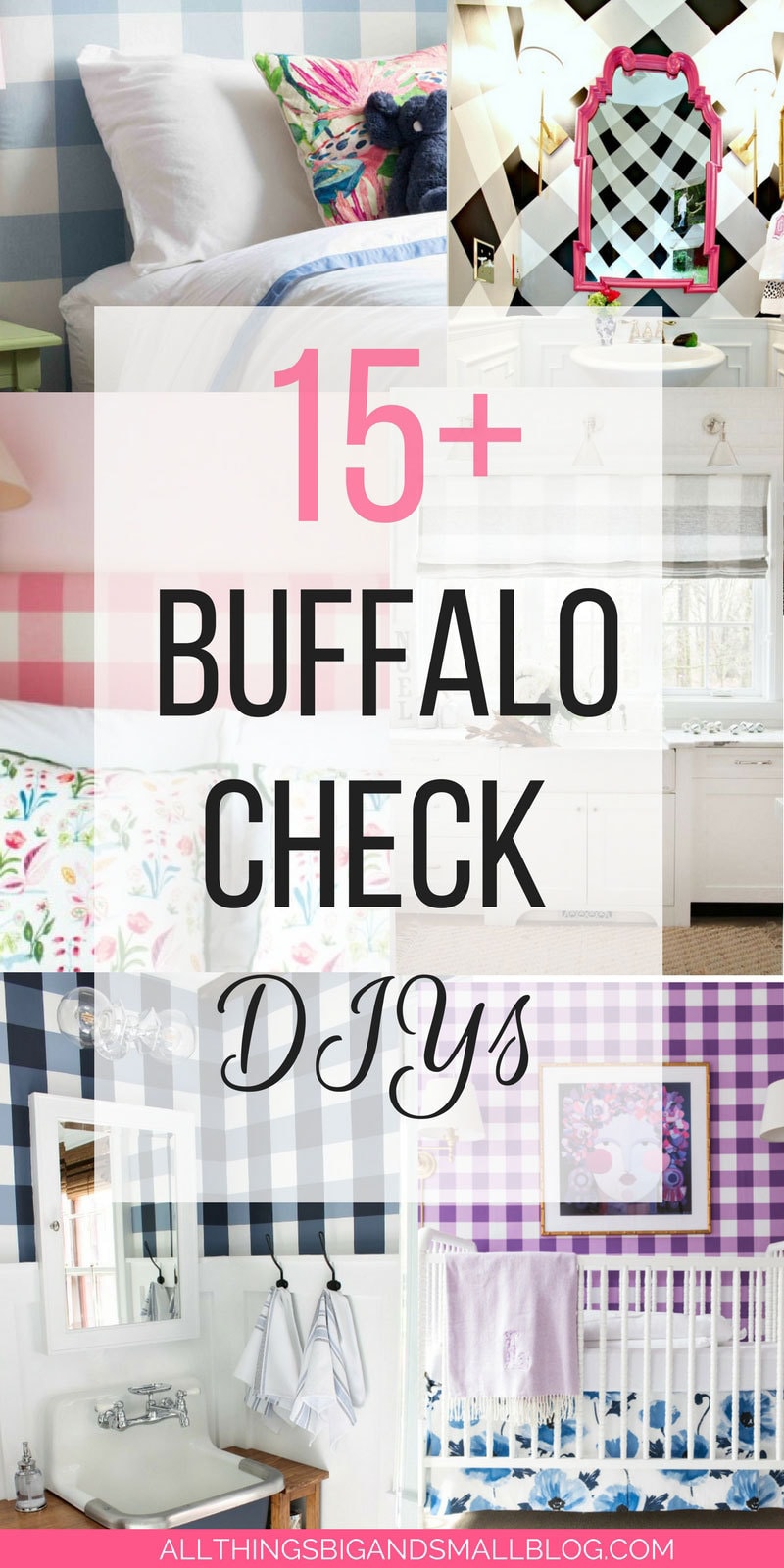 What are your thoughts? Do you love buffalo check or hate it? Personally, I love how it takes so many forms in the different colorways and can marry a more rustic feeling with a preppy vibe! Have you used it at all in your house? Did you buy it or DIY it?
Get the Buffalo Check look by shopping some of my favorite current products below!