Beadboard Bathroom: How to DIY Beadboard Bathroom so your bathroom looks amazing! Our bathrooms are some of the prettiest rooms in our house. Yes, I know that sounds funny–but, it's true! We have completely made-over two of our three bathrooms and the before-and-afters will amaze you! For our downstairs powder room, we installed DIY Beadboard, and it looks fantastic! Just look at the difference!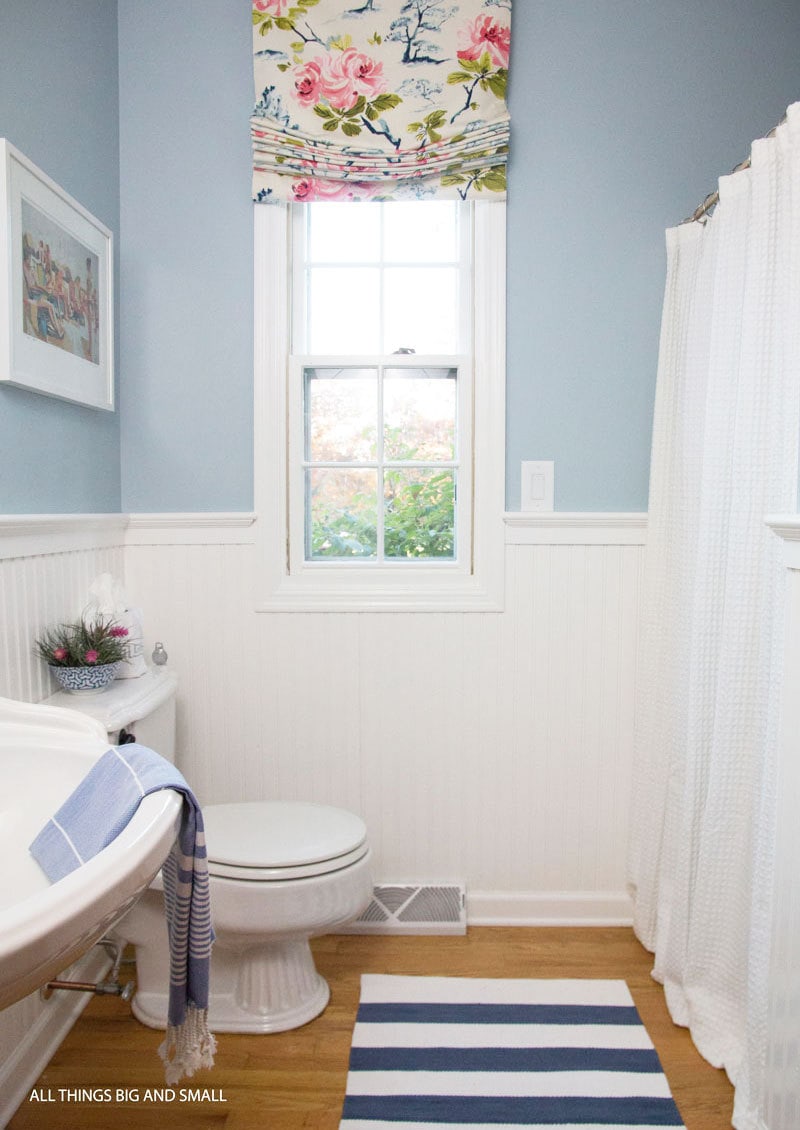 Before…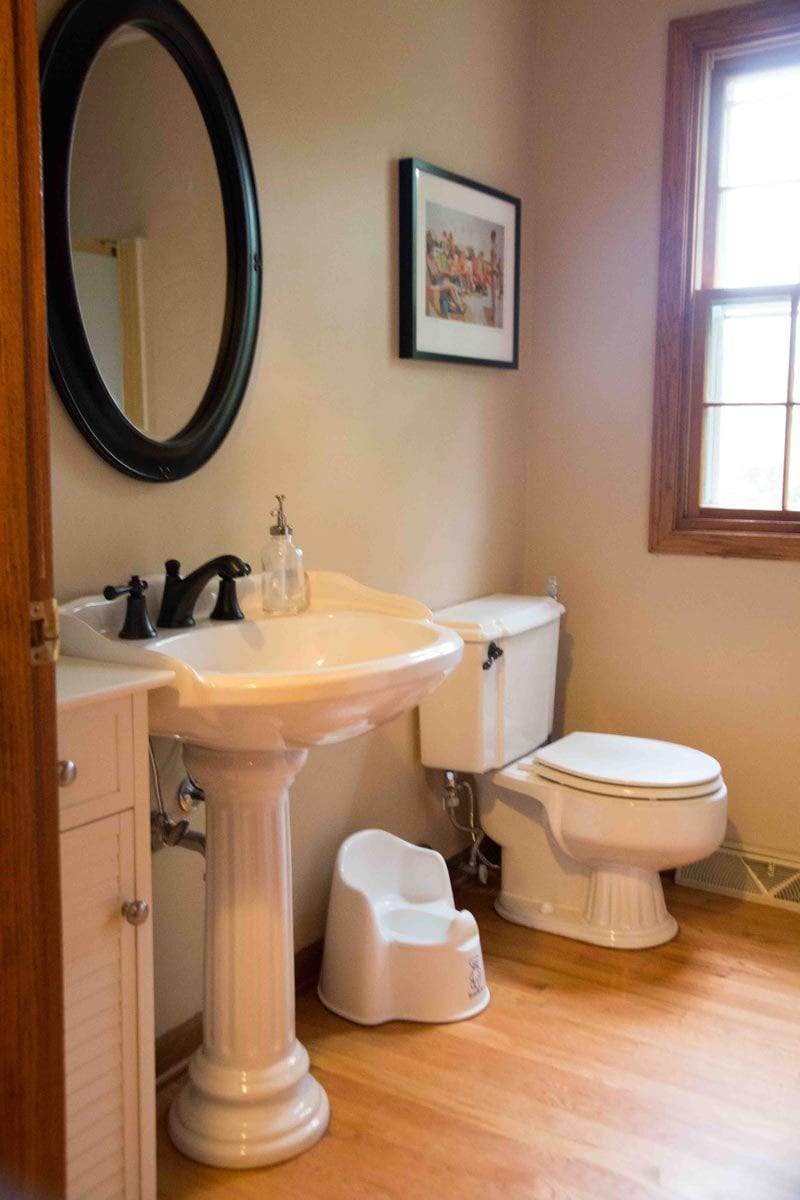 Yes! It was UGLY! Installing the Beadboard Bathroom was easy, affordable, and made the room look so much more finished! If you are considering installing beadboard in your bathroom, I would highly recommend it! It is tough, resilient to kids, and adds architectural interest in a utilitarian space. We plan on installing some in our mudroom/ back hallway now too after seeing how well the DIY Beadboard Bathroom turned out (and how well it has held up to a house full of kids and a Great Dane!)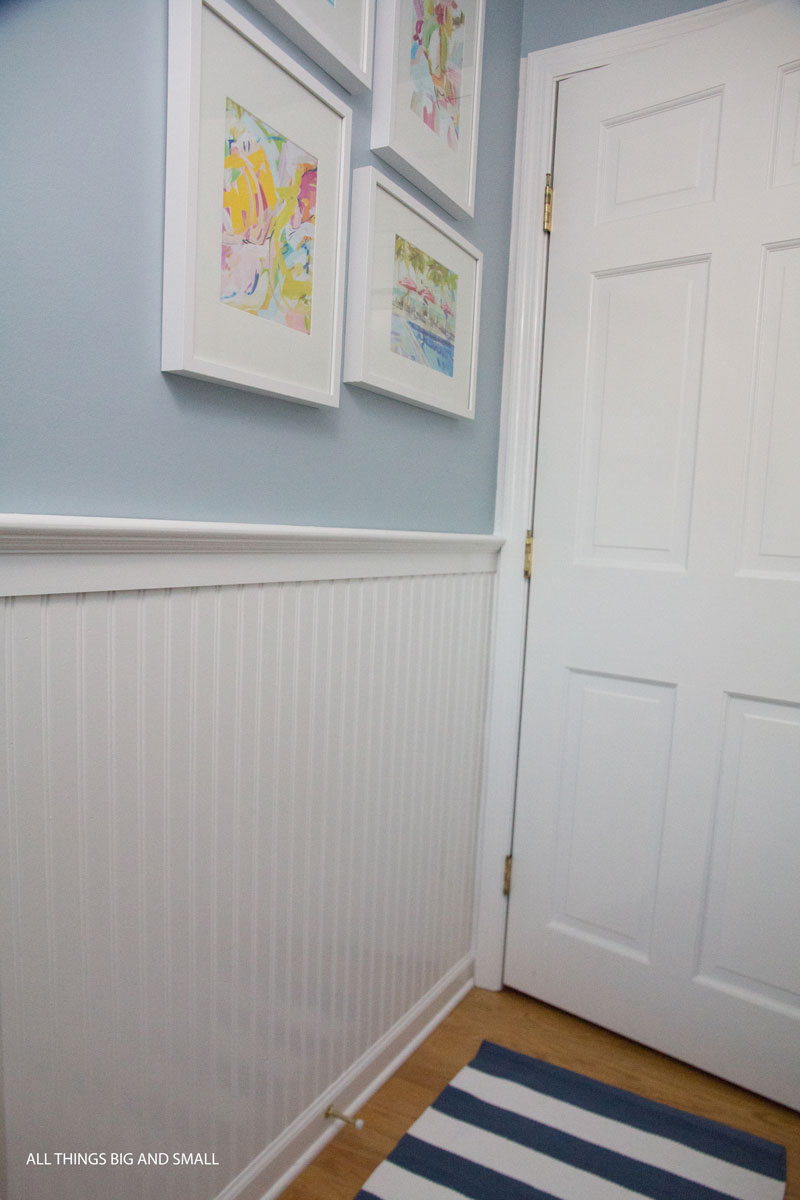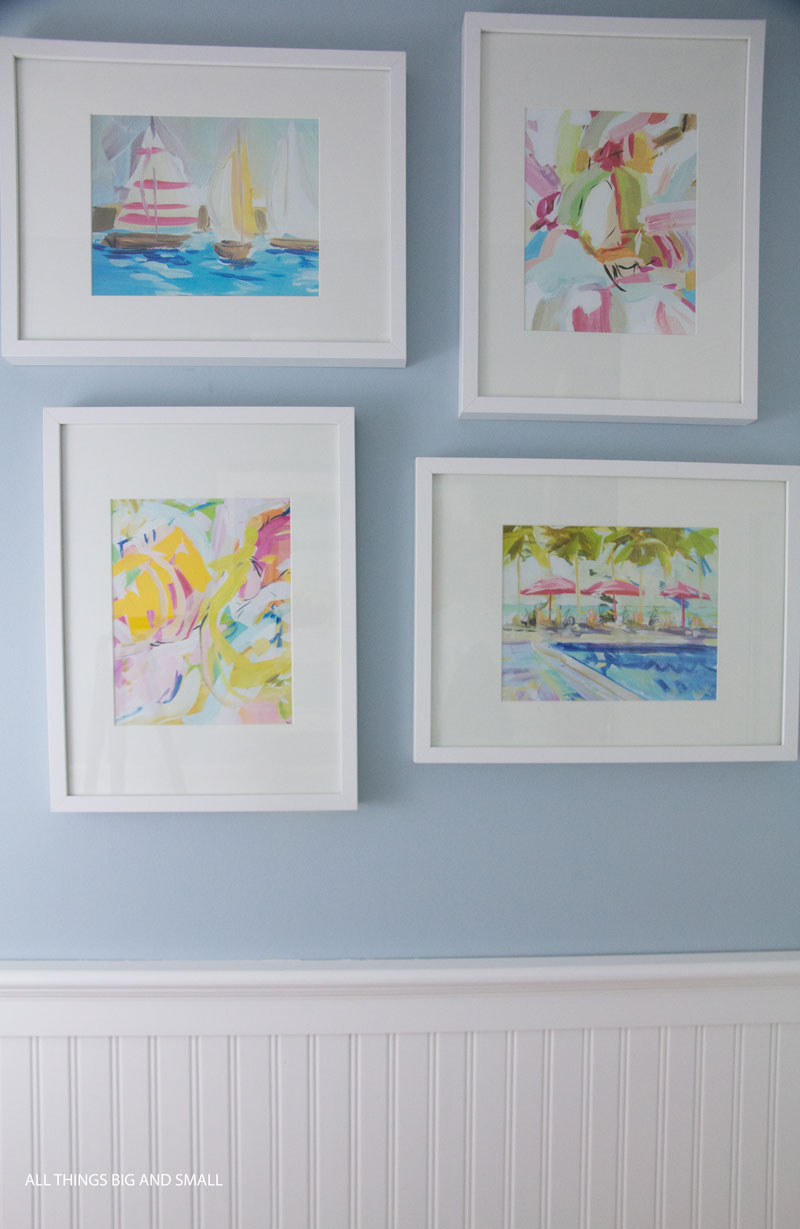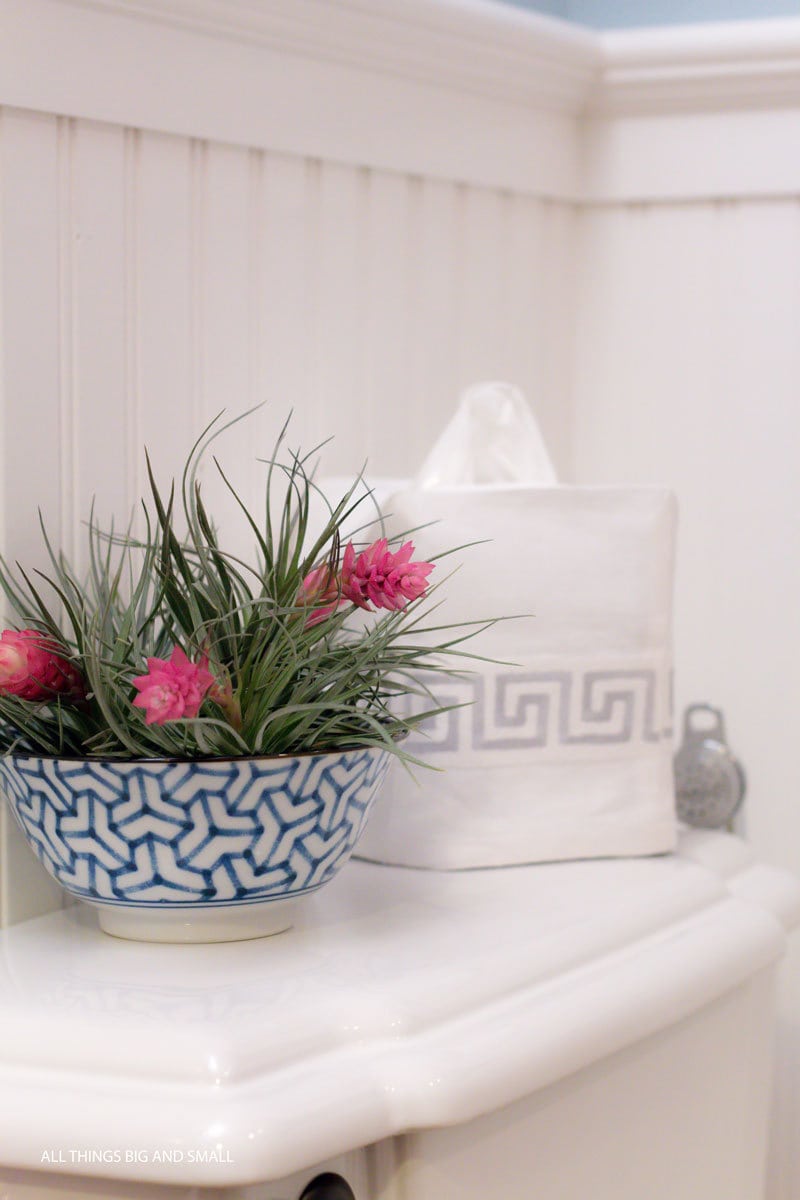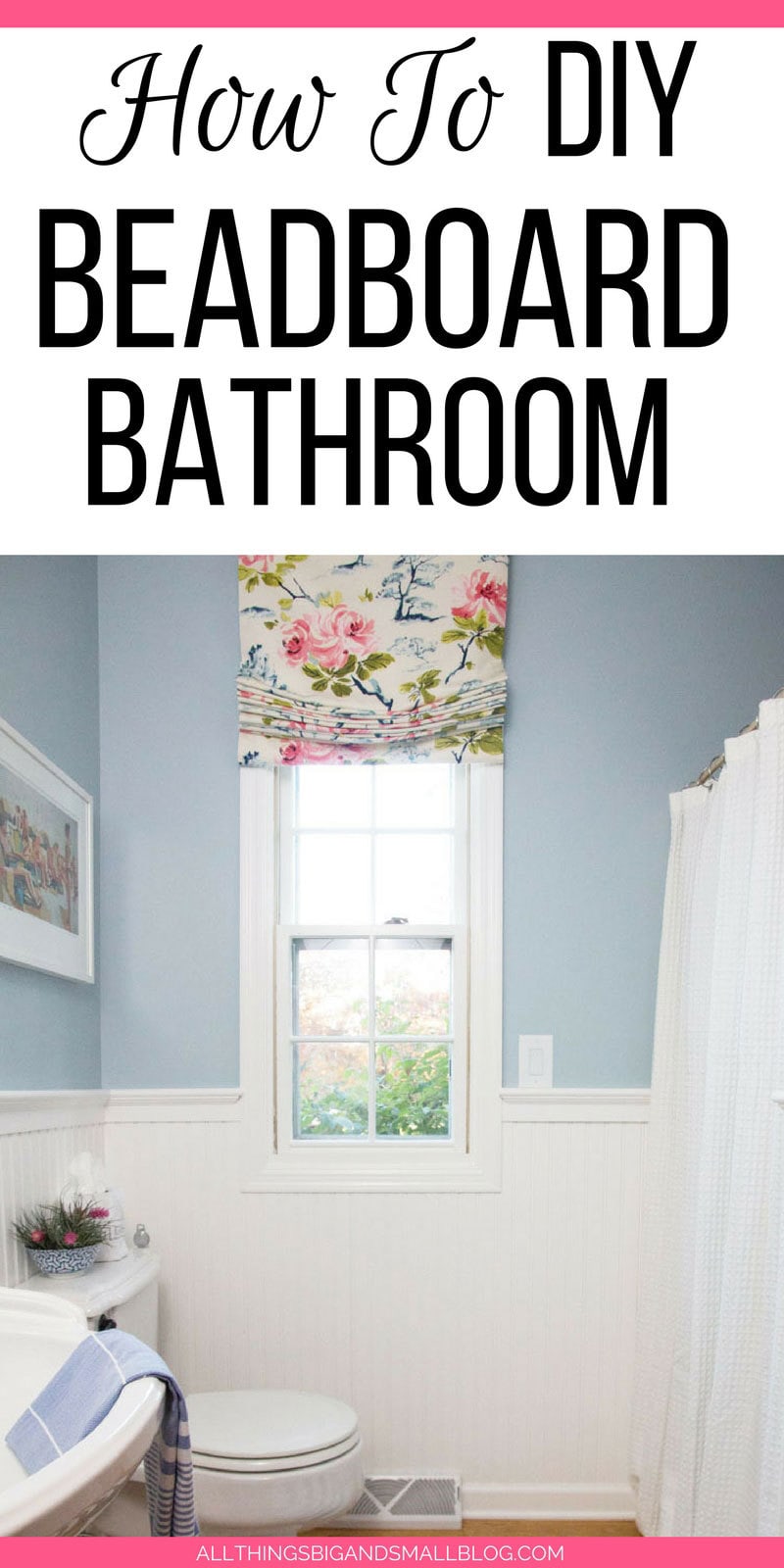 So let's get to it shall we? Here are the step-by-step instructions to make your bathroom look so much better! We redid our's in six short weeks and for under $600!
BEADBOARD BATHROOM
*affiliate links have been used, see my disclosure policy here
Beadboard- sheets or individual planks (we preferred the individual planks for quality)
Compass – or pencil and spacer to scribe inside corners.
Table Saw or Circular Saw or miter saw
Caulk
Painter's Tape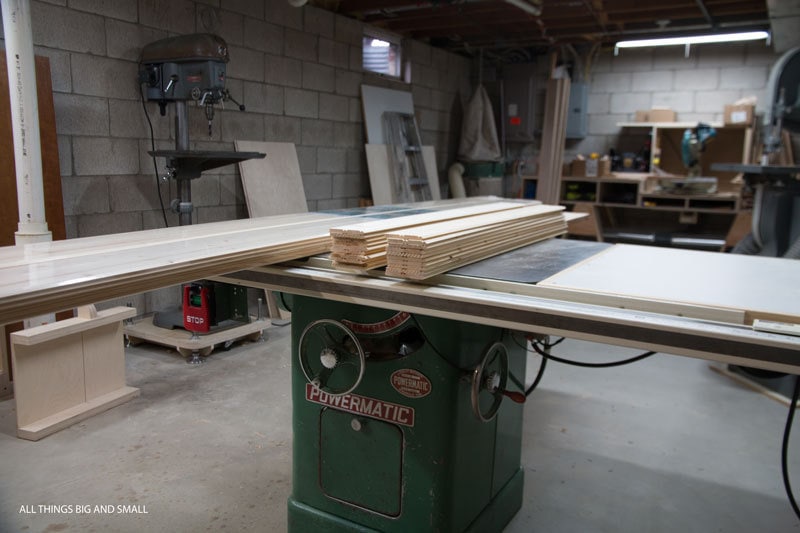 First, you want to figure out the height of that you would like the beadboard and chair rail trim to reach. Since we were painting the room and the trim as well, I chose to paint the top of the room blue, and leave the original coat of paint on the bottom because it would be covered up by the beadboard. Next we subtracted the width of the chair rail and base board and cut all our beadboard planks to length.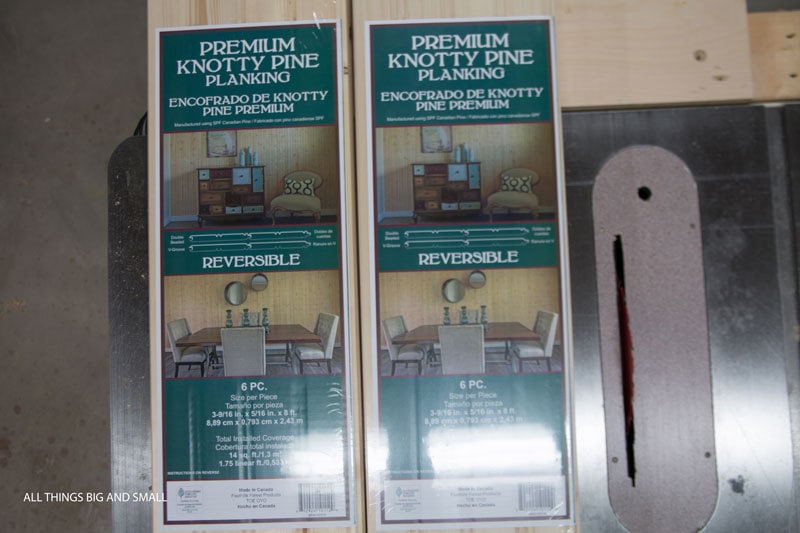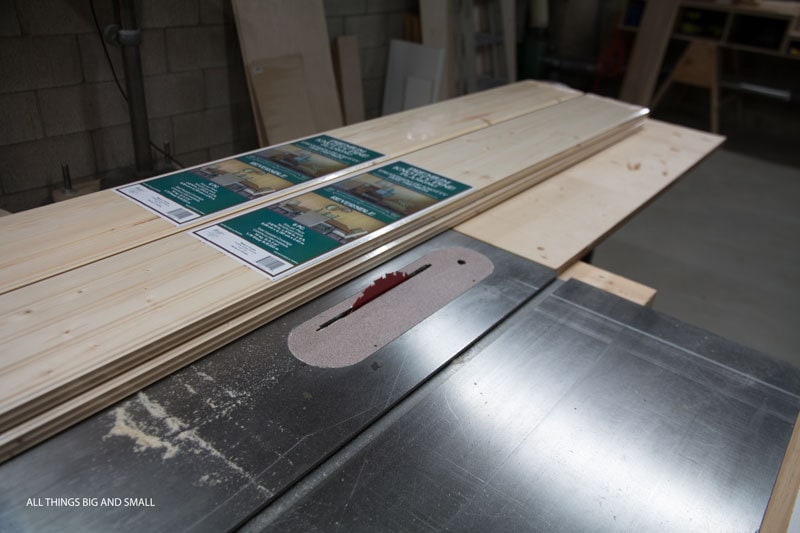 2. We started in one corner and worked our way around the room . It is important to make sure that your first board is flush to the corner and plumb (vertical). You can adjust the boards a bit as you go, but it's much easier if your first board is straight. Use a level to check each board.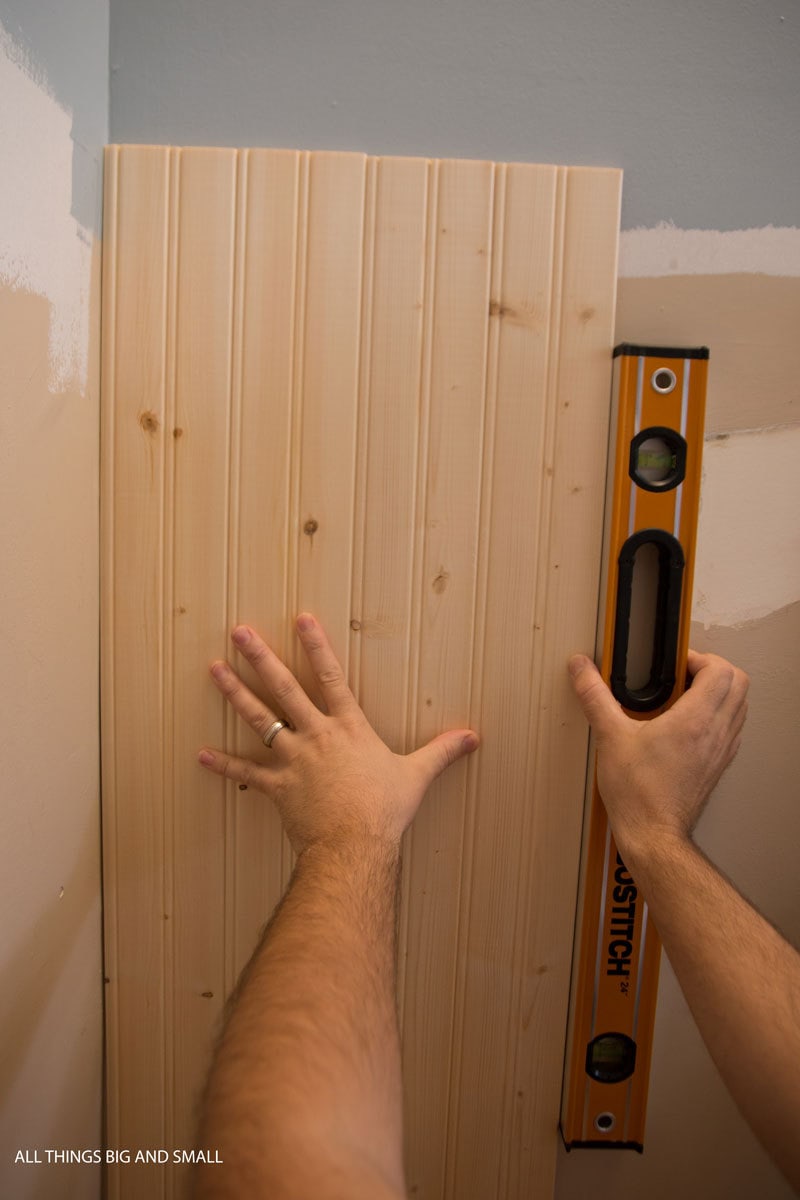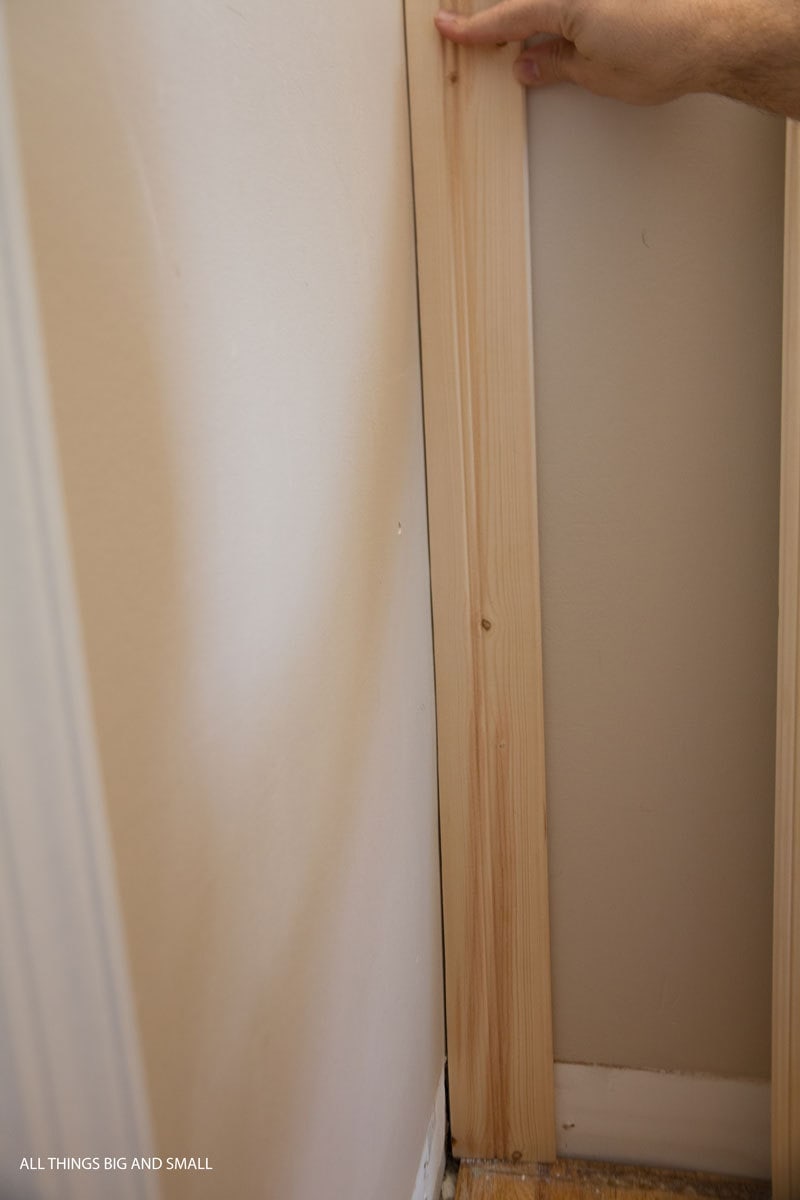 To fit the boards right into the corners of the room, my husband used a technique called scribing. Holding the first board vertical and up against the corner, he used a compass to mark a pencil line perfectly parallel to the wall (you can also use a pencil with a spacer taped to it – or buy a purpose-built scribe tool). He then cut the board along the pencil line, and it fits up flush against the corner (you only need to do this if there are gaps you would otherwise see. Even though our house was built in 1988, it doesn't mean all the walls are perfectly straight!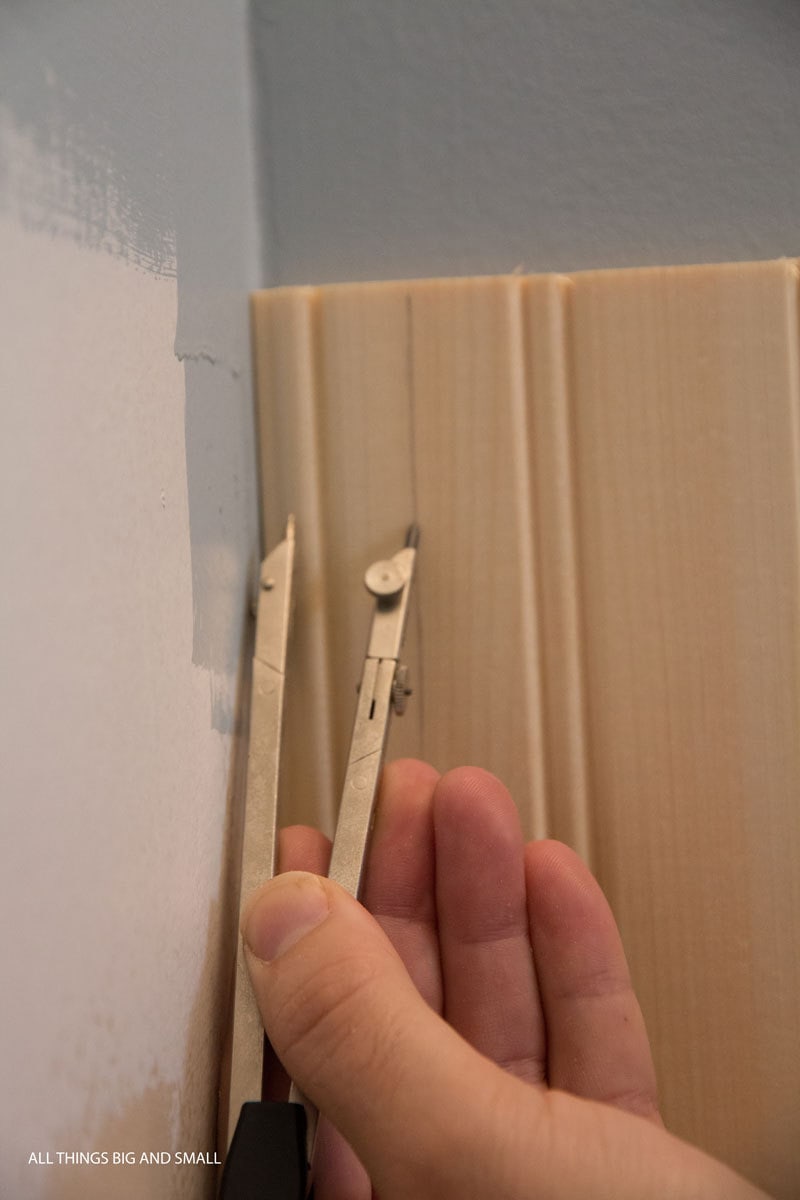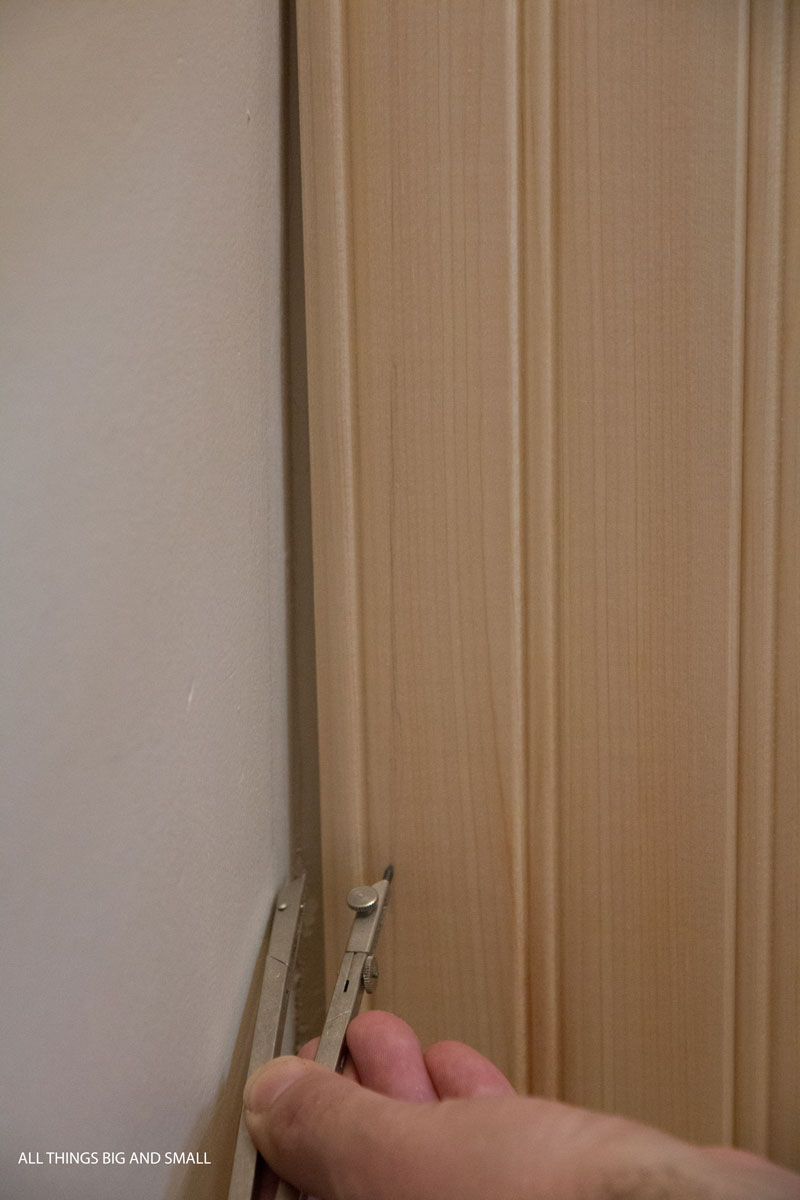 3. Once the first board is scribed to the corner we applied liquid nails construction adhesive to the back side. This is what permanently attaches the boards to the drywall.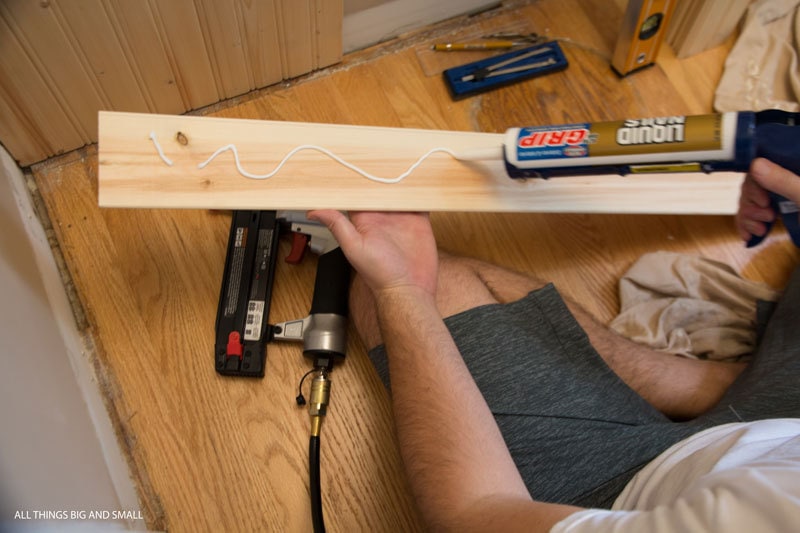 Next we press the board to the wall squishing the liquid nails flat and making sure the tongue-and-groove is aligned with the previous board.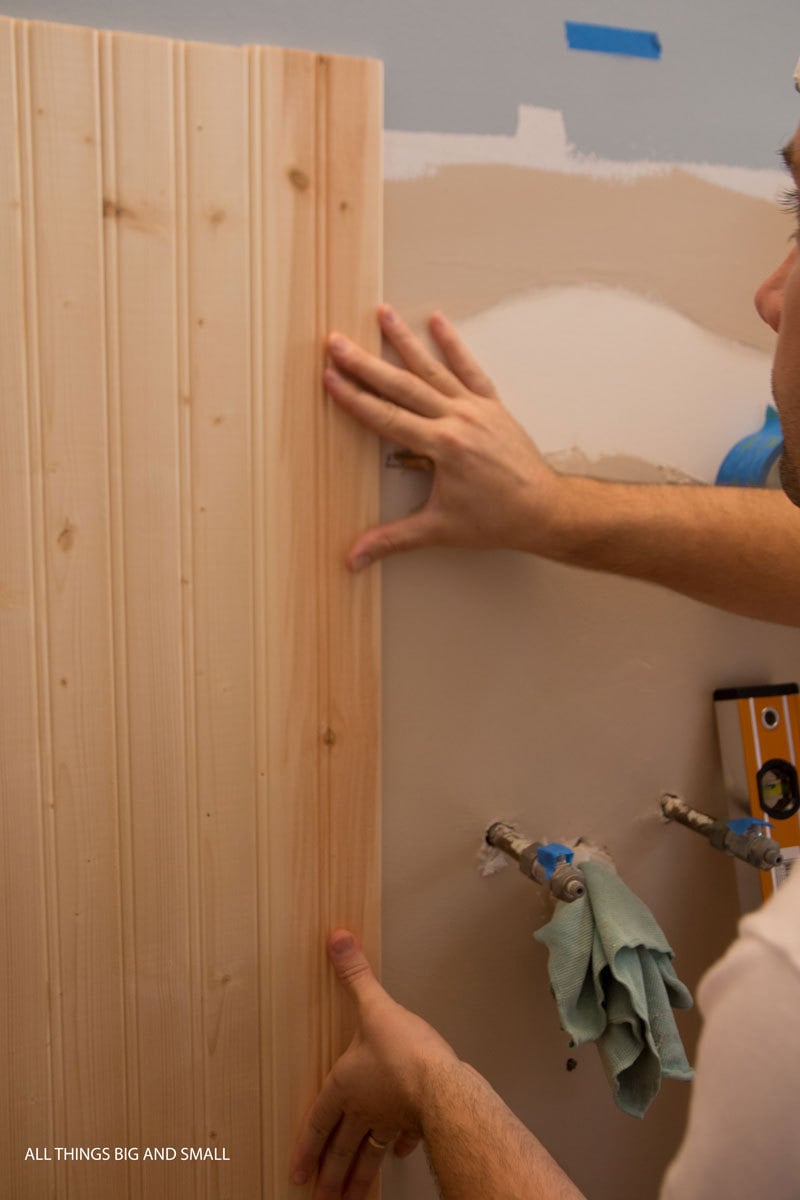 Check each board for plumb before nailing – you can make small adjustments with each board as you go.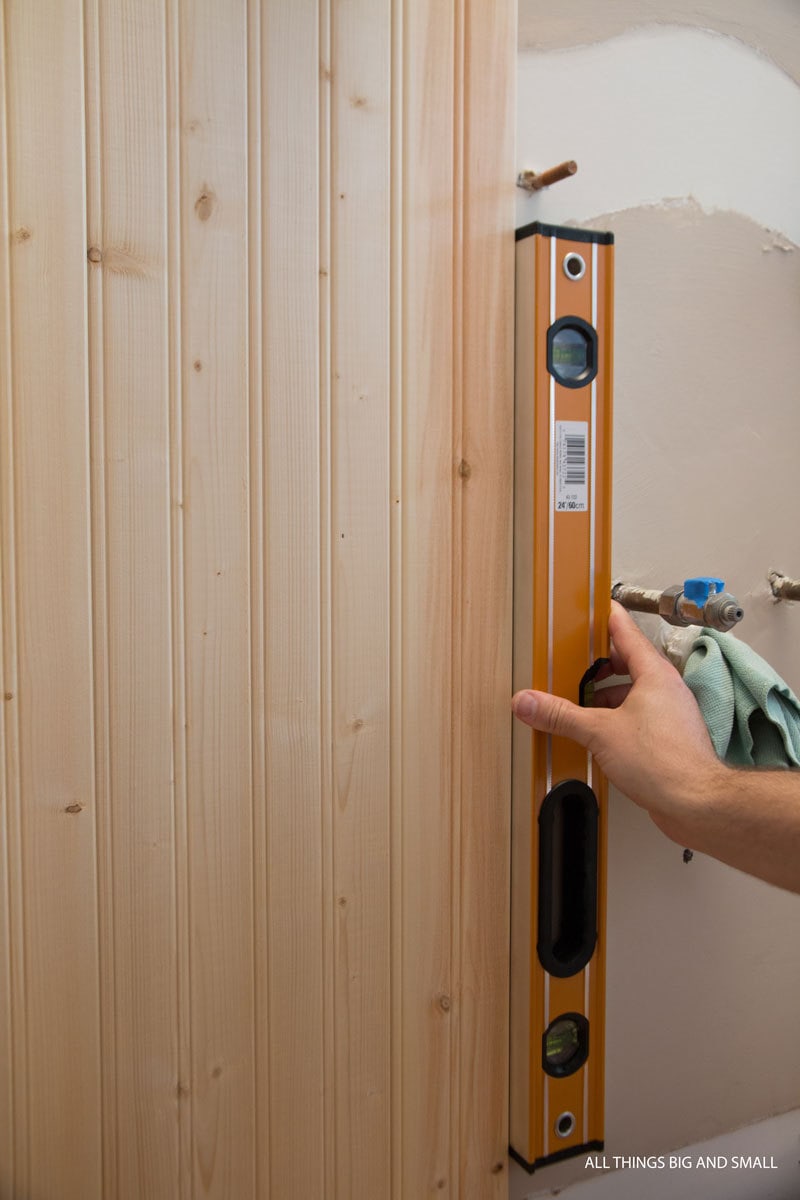 Finally, we used 1-1/2in. 18 gauge pin nails to hold the boards to the drywall while the construction adhesive dried.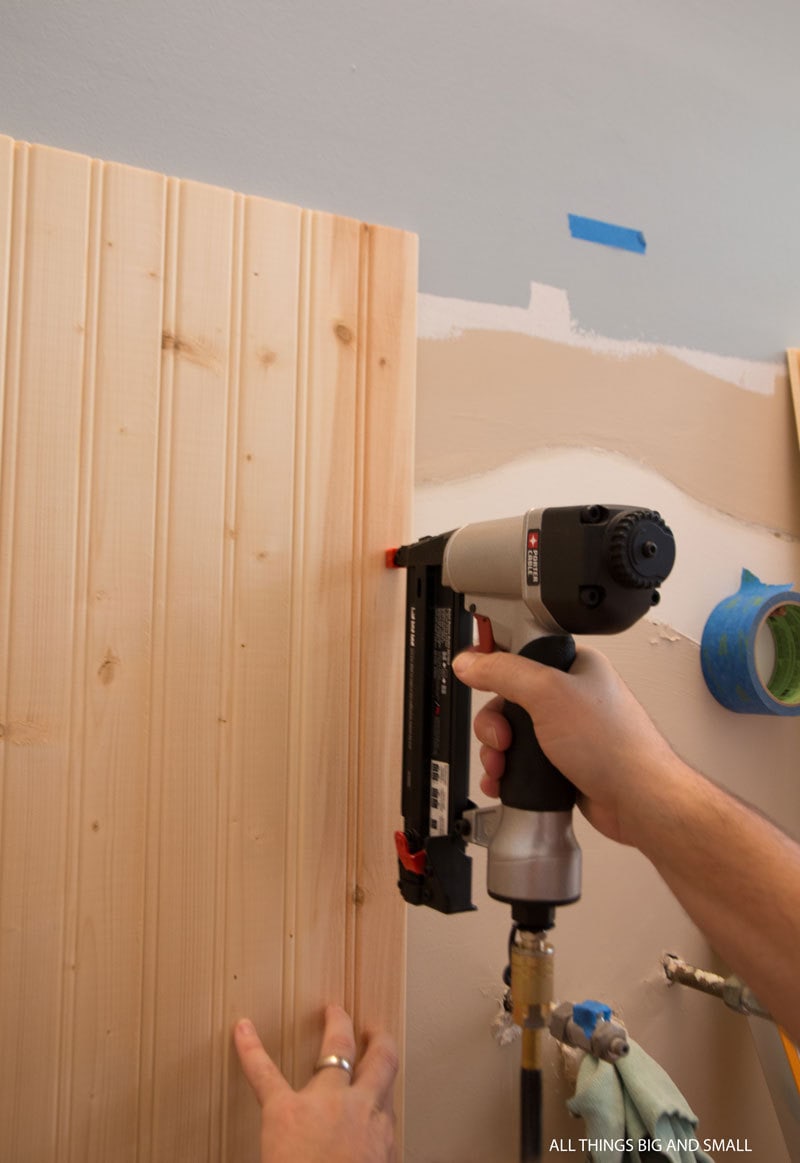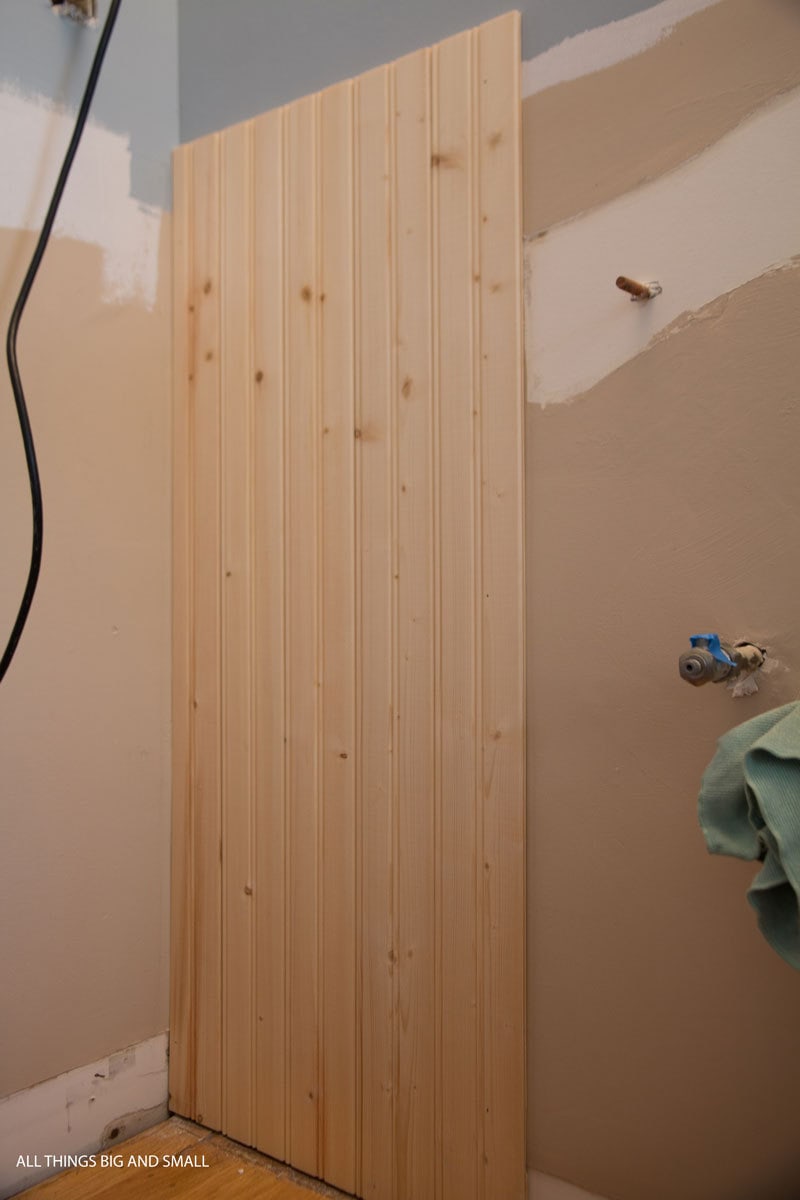 4. For outside corners, you have a couple of options. You can simply butt-joint the two boards and sand them smooth if you're planning on painting like us – or you could miter the corner for a more seamless joint. My husband ended up cutting a corner board with a groove on either side that the tongue of the beadboard planks fit into.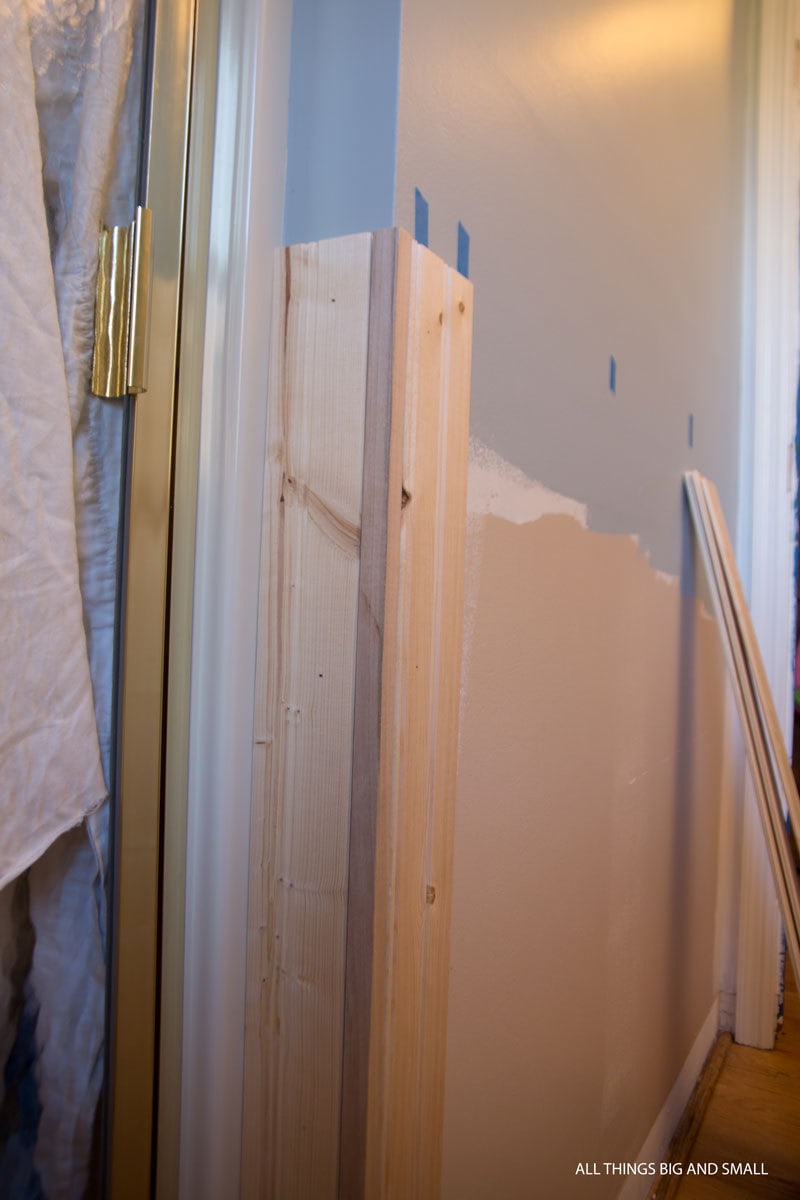 For inside corners, simply scribe the first board on the next wall the same way you first board to the wall when you started. Repeat all the way around the room. You'll also have to make cutouts or notches in the planks any time you need to go around a pipe. The individual beadboard planks make this process much easier than it would be with a large sheet.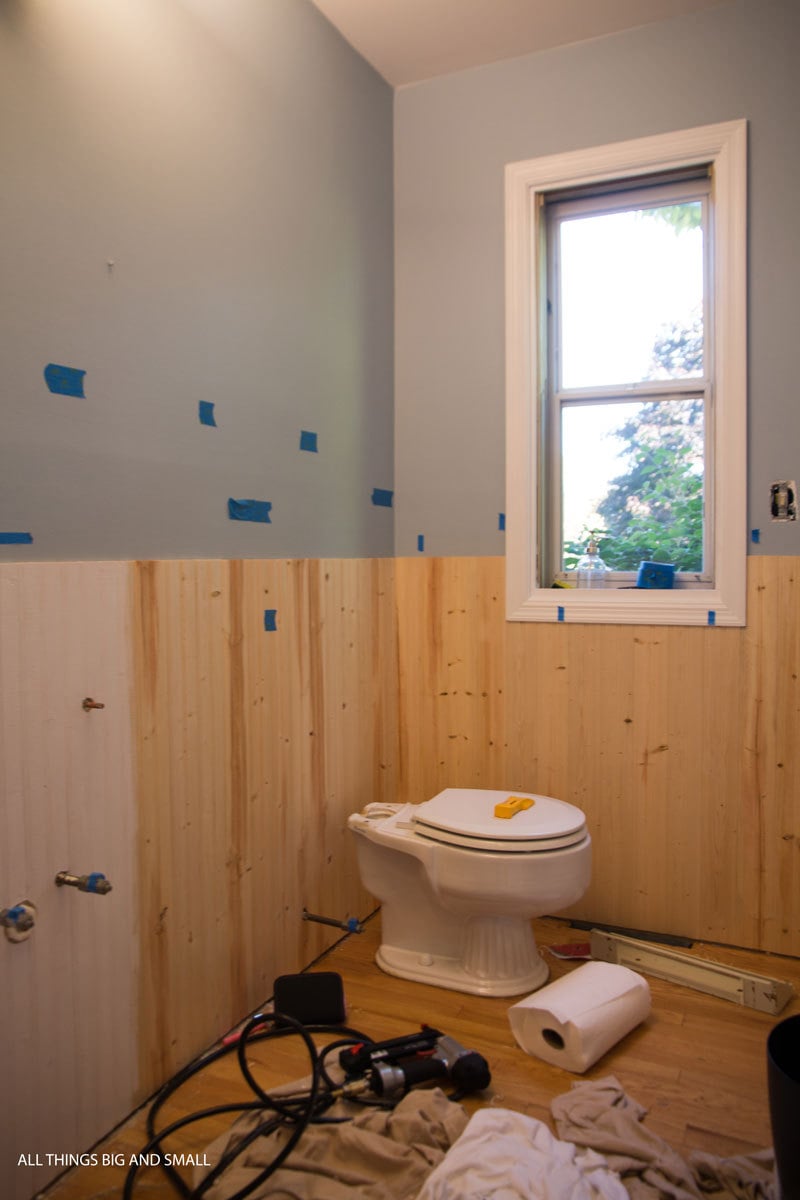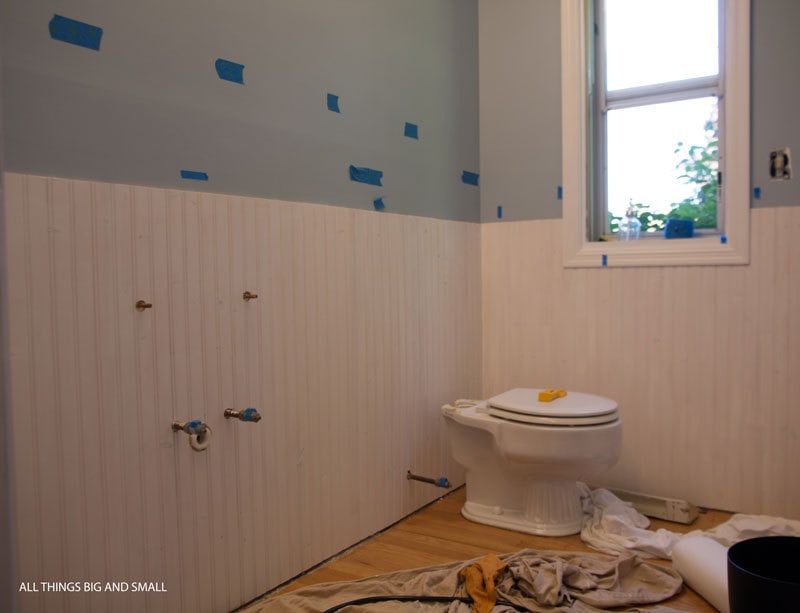 5. For the trim you can keep it as simple or make it as complex as you like depending on your taste. We opted for a three piece chair rail and a simple baseboard/shoe. This is probably the most visible part of the trim as it's pretty close to eye-level so take your time and make sure to "measure twice – cut once" as Norm Abram says. For a project like this my husband always buys more trim than he needs as he will inevitably make a mistake marking or cutting and this saves him the headache of running back out to the store.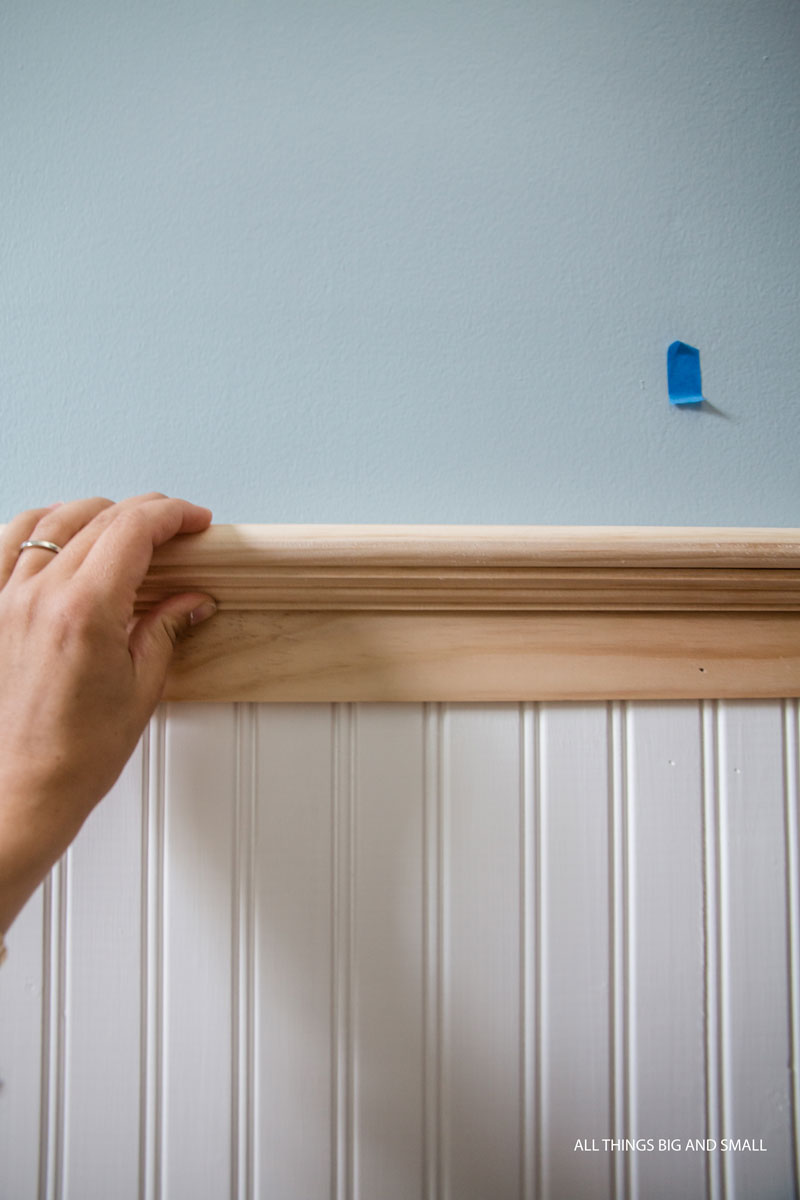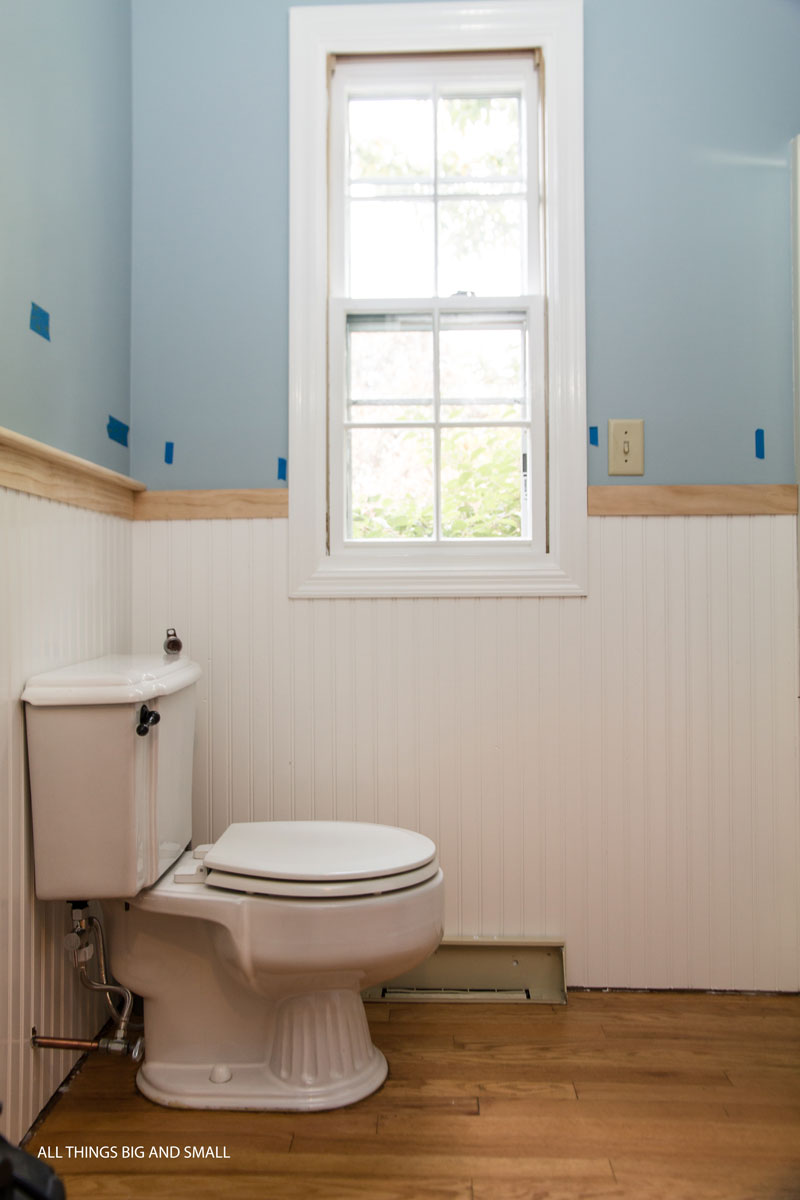 Sometimes we like to will use blue tape to test-fit several pieces at a time before gluing/nailing. That way if small adjustments need to be made to the length or angle its not too late.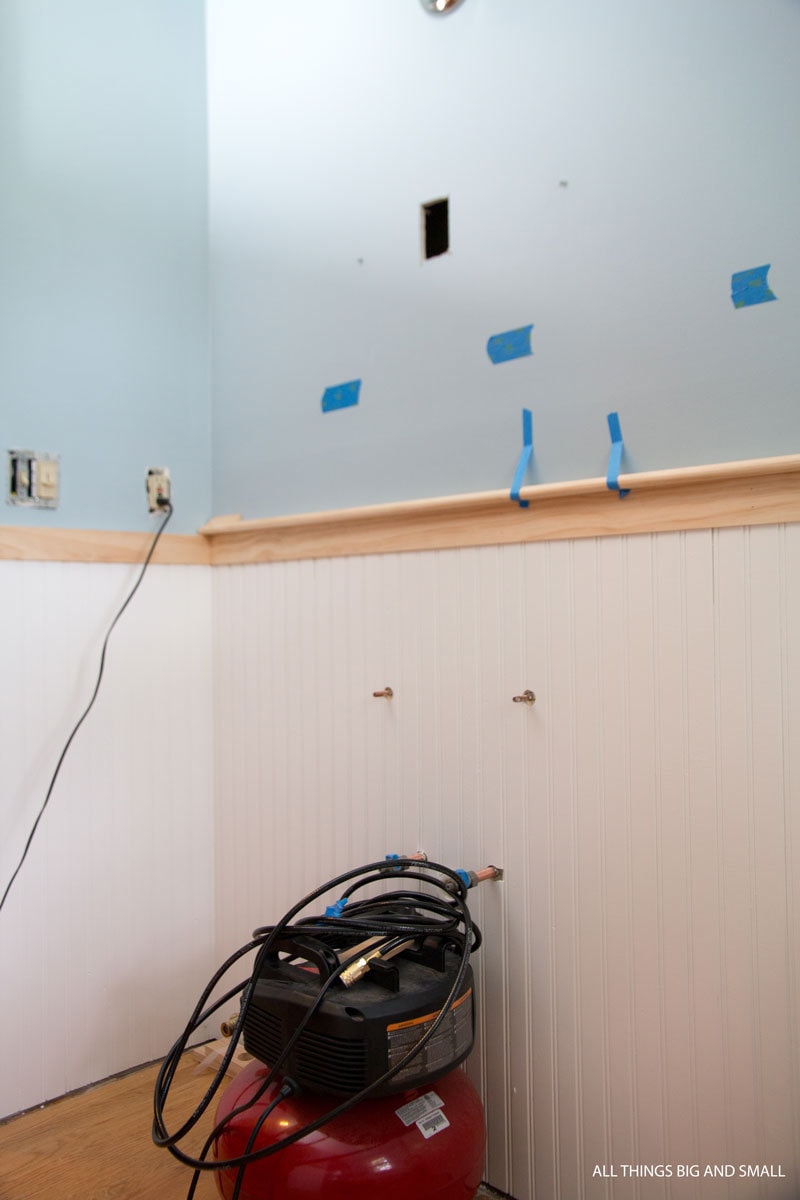 6. After priming and painting all the beadboard and the trim, the room looked completely different! To see all my painting tips, download my free e-book, The Designer's Guide to Painting Your Home.


SHOP THE ROOM

Want to DIY Your Bathroom? SEE ALL THE DIY POSTS FEATURED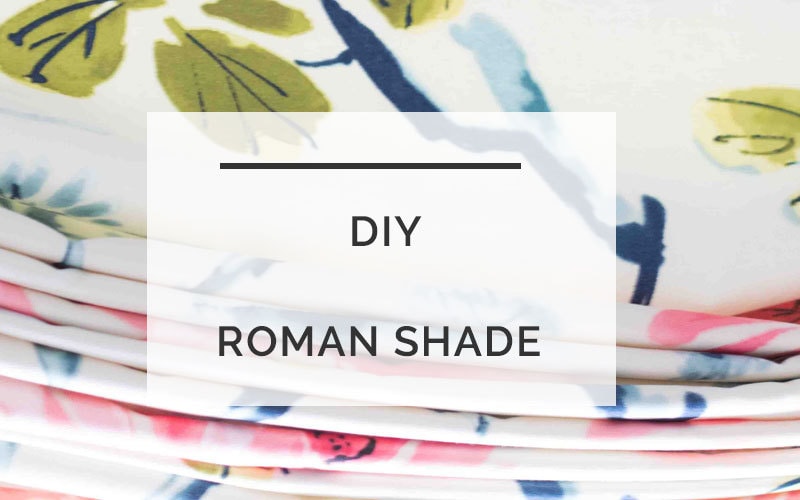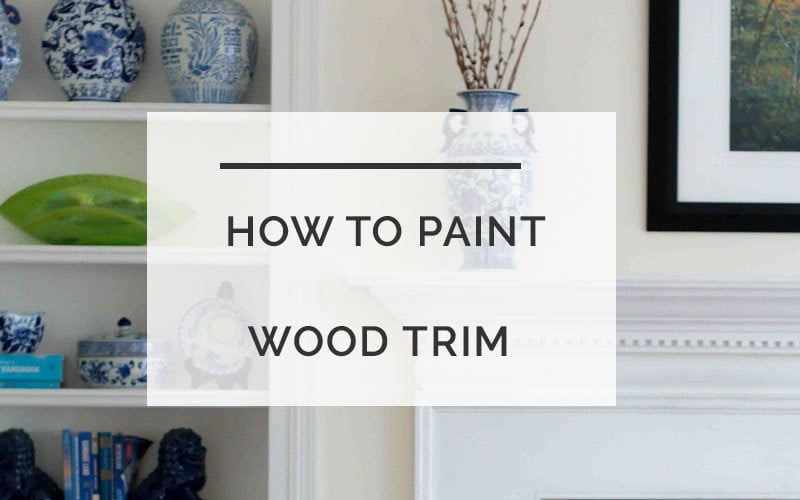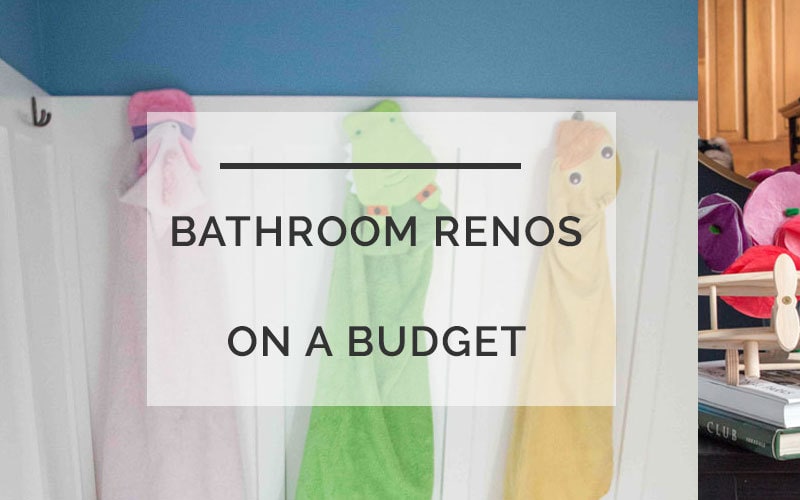 How to Reno a Bathroom on a Budget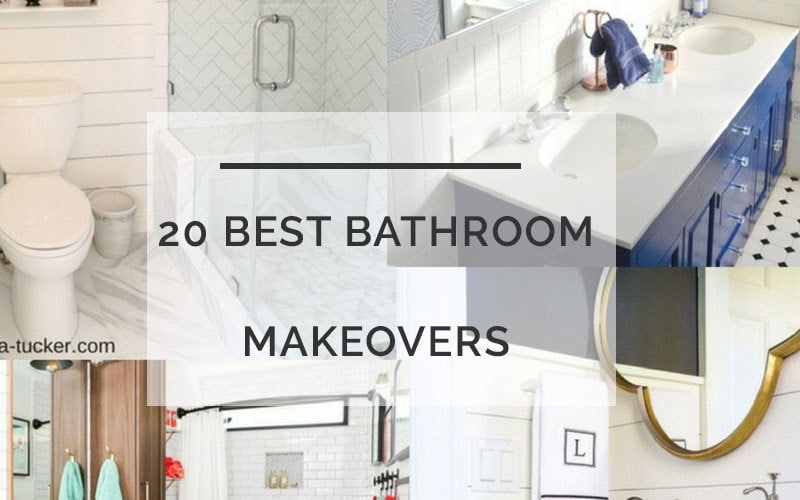 20 Best Bathroom Makeovers that Won't Bust Your Budget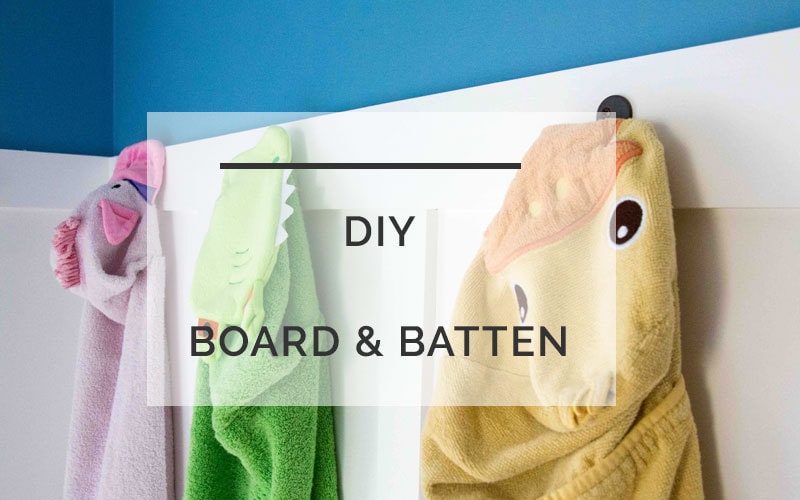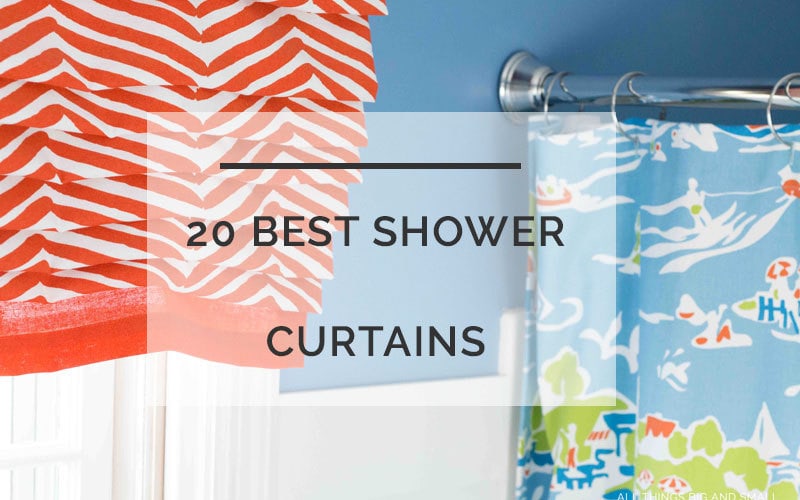 20 Best Shower Curtains to Decorate Your Bathroom