Best Toys for 2 Year Old Girls: Looking for a birthday present or Christmas present for a two year old girl? Then, this will give you great ideas for what to buy for her from tried-and-true favorites! These are all my daughter's favorite toys and are the perfect gifts for two-year-old girls!
BEST TOYS FOR 2 YEAR OLD GIRLS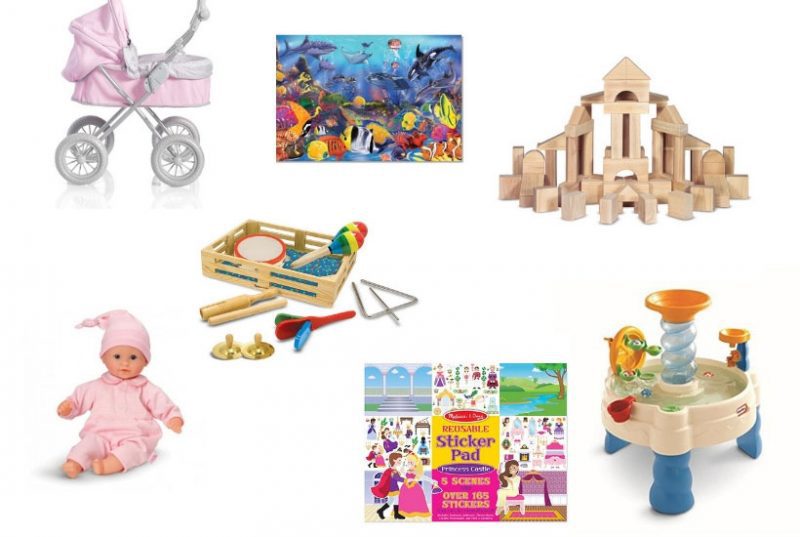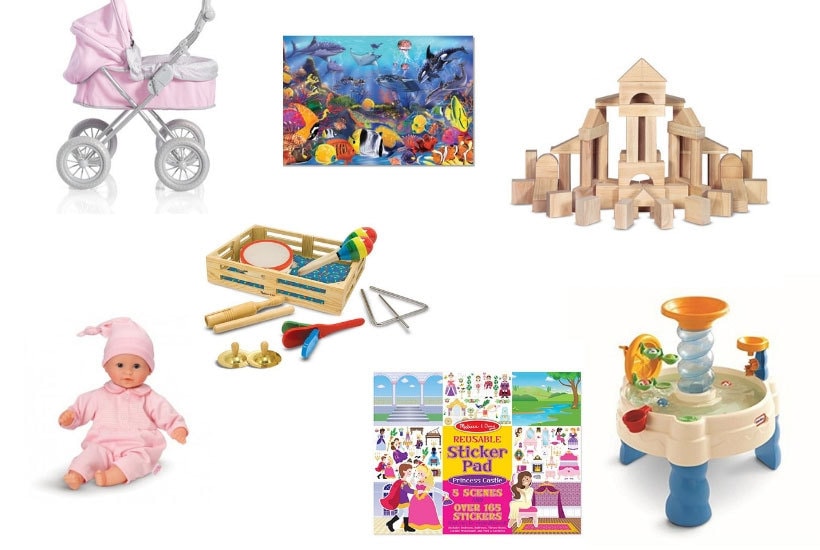 First, as a preface, I want to say that many of these toys would work for boys as well as girls. In our house, with two girls and one boy, I NEVER "that's a girl toy" or "that's a boy toy." My daughter is given building blocks, duplos, legos, and animal figurines just like my son. And likewise, my son gets stuffed animals, dolls, and imaginary play items like my daughter did. (Make sure to see my list of best toys for 2 year old boys here.)
GUIDELINES FOR TOYS FOR 2 YEAR OLD GIRLS
All the toys on this list have to adhere to these three guidelines:
(1) They need to be quality-made toys that will last several children. I prefer to purchase wooden toys whenever possible and buy toys that will last a long time.
(2) They need to have multiple options for learning and use. For example, magnetic blocks can be used in a multitude of play situations.
(3) They need to be non-electronic. Yep, all the toys in our house are free of batteries and obnoxious noises, songs, and functions! That isn't to say that my kids won't make noise with them (her musical instrument kit is one of her favorite toys to date).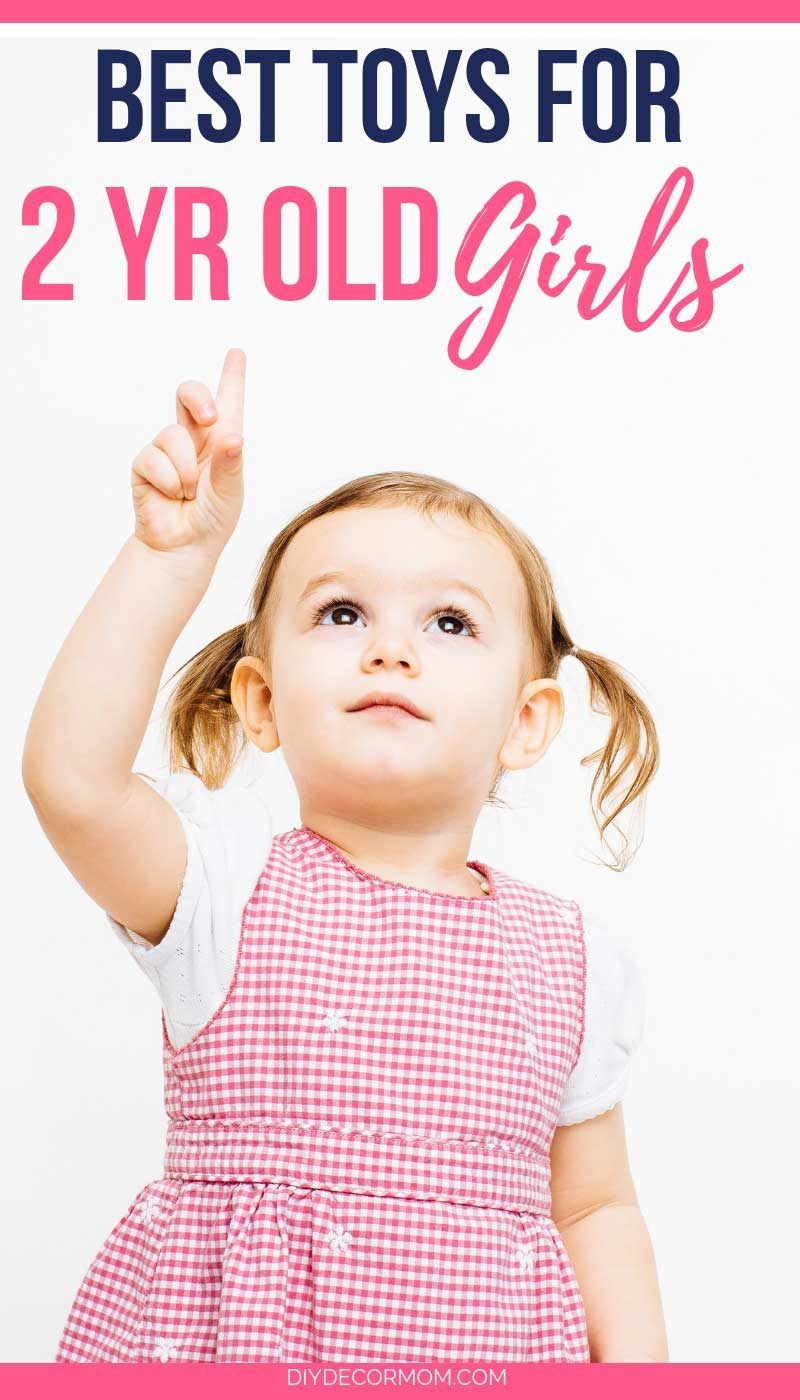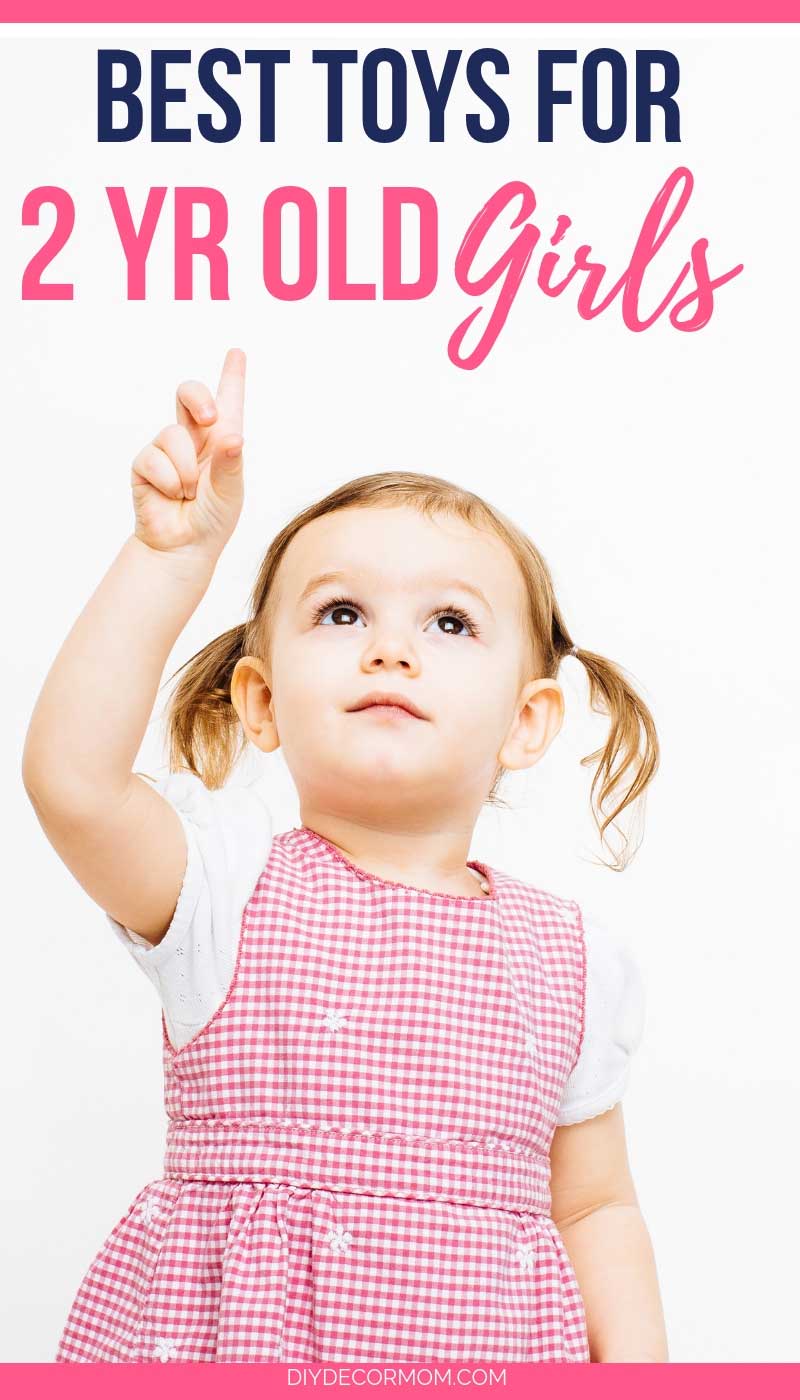 *This post contains affiliate links at no cost to you. Please see my disclosure policy here.
Baby Doll: My daughter absolutely loves playing with her pretend doll. IF she already has a doll then you can always give the gift of doll accessories to enrich the play experience. Doll beds, strollers, and accessories are all great ideas to extend the play life of a doll and great gift ideas for two year old girls. These are my favorite ones (my son has one too!)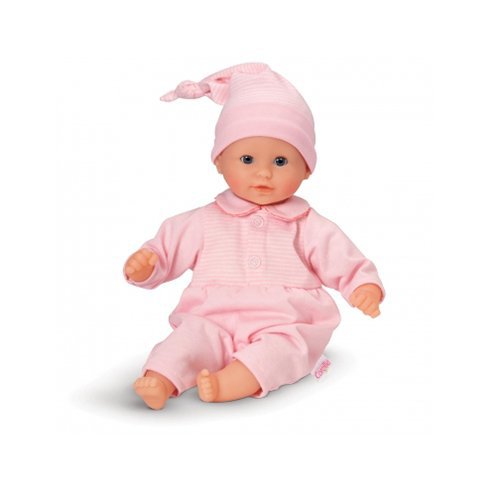 Musical Instrument Kit: This is a great toy that works equally well for two-year-old girls and two-year-old boys. My kids absolutely love making music, so when we received a musical instrument kit for Christmas as a gift from my brother-in-law, I knew it was going to be a hit. I didn't however know at the time that it would mean that any time we have friends with kids over, we are treated to a kids concert 😉 Truly one of the most versatile gifts we have received for my two year old girl, and one of the longest lasting. Years later, my kids all play with the musical instruments and love making music together (if you can call it music…) I love this specific set because it is made of quality parts, it isn't really expensive, and it has multiple pieces so every child can take a turn with a different instrument. Things to look for in musical instrument kits are plastic pieces that might be considered choking hazards or electronic sounds. I skip both!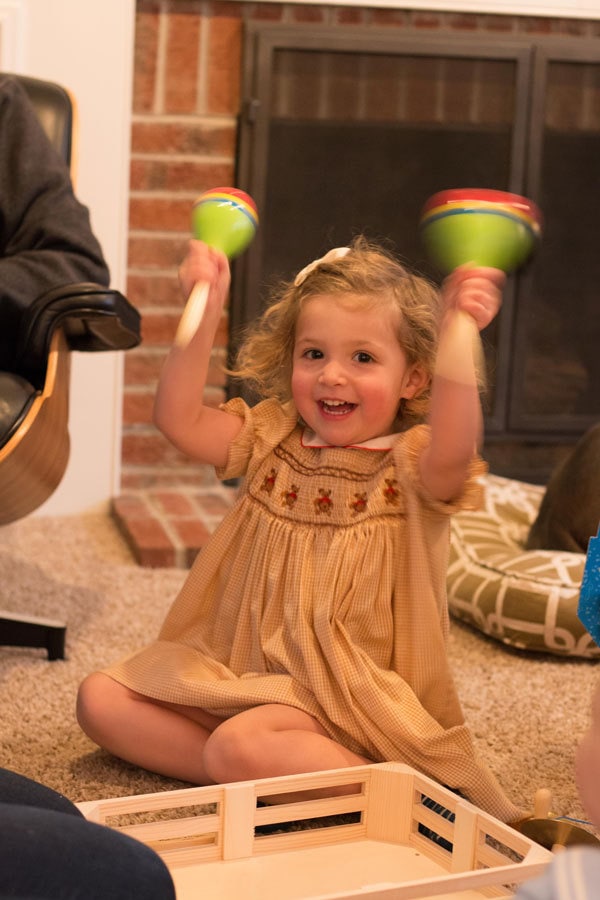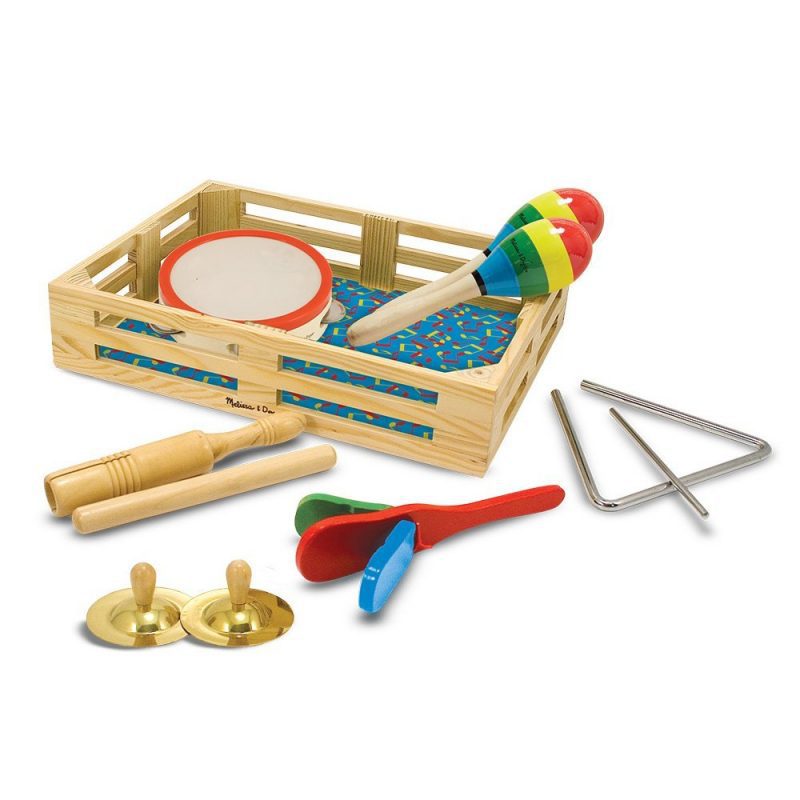 musical instrument kit
Puzzles: These puzzles are some of our favorite gifts because kids of all ages love them! When considering puzzles for a two year old girl gift, don't feel like you need to stick with the basics or what many people consider to be "girl gifts."
I purposely get my daughters a variety of things to play with and many of our puzzles appeal to both sexes. When selecting a puzzle for a two year old girl, consider how many pieces there are as well as the content. If you give too challenging of a puzzle, the child is frustrated; conversely, if it's too simple, than it isn't entertaining. For two-year olds, I like to look for puzzle pieces like these that are between 36-48 pieces. Floor puzzles are particularly good for this age group. This is a terrific gift idea for 2 year old girl and a great two year old birthday gift idea.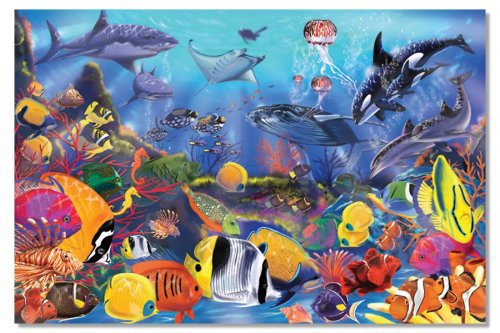 puzzle
Doll stroller: My children are all two years apart, so getting a doll stroller for two-year old girl was a fantastic idea not only because she enjoyed pushing her doll in the toy stroller; but, also because then they can pretend that they are a little mommy as well! A doll stroller is one of those wonderful gifts that extends the life of other gifts like stuffed animals, dolls, or even Barbies. You can have one that looks just like your own jogging stroller or your own umbrella stroller!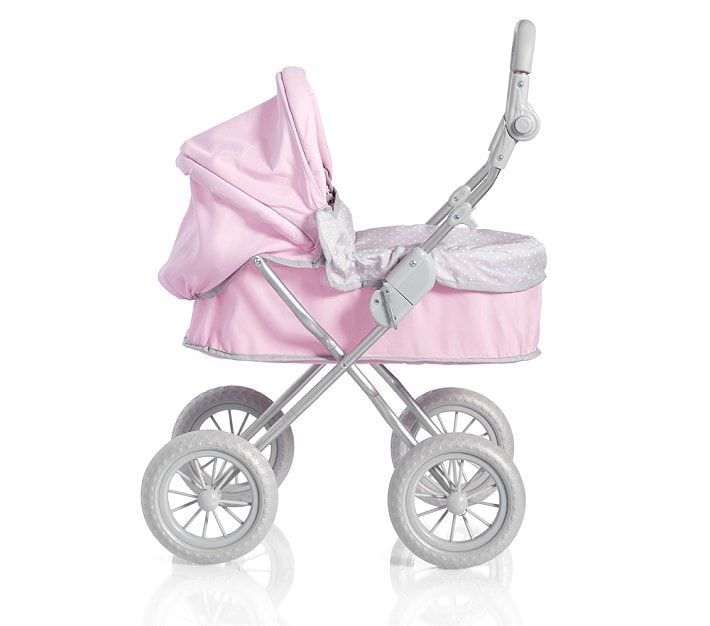 Play kitchen: When my oldest daughter was two years old, her grandparents gave her a play kitchen for Christmas, and I will never forget how much she loved it! We were treated to tea parties, baked cookies, and restaurant-like service for many months as she played with her favorite play kitchen. When buying a play kitchen, there are lots of factors to think about: what style do you want, how many children do you have, how big do you want the kitchen to be? I answer all of these considerations and give my personal recommendations in this post here, The Best Play Kitchens for Kids!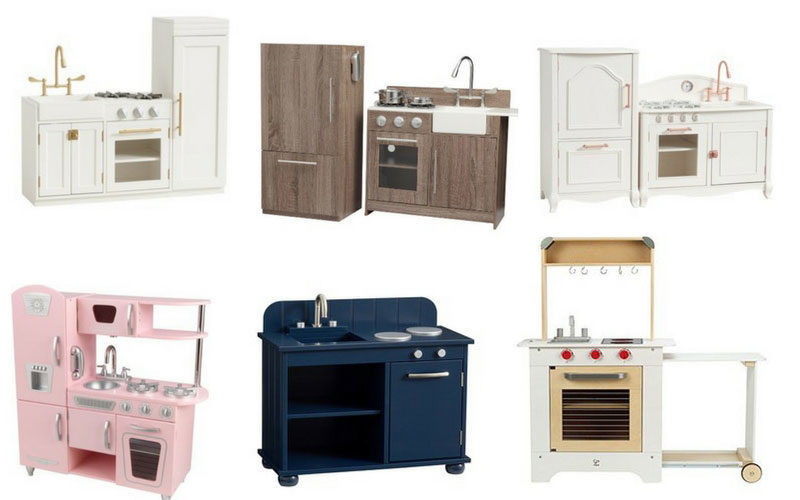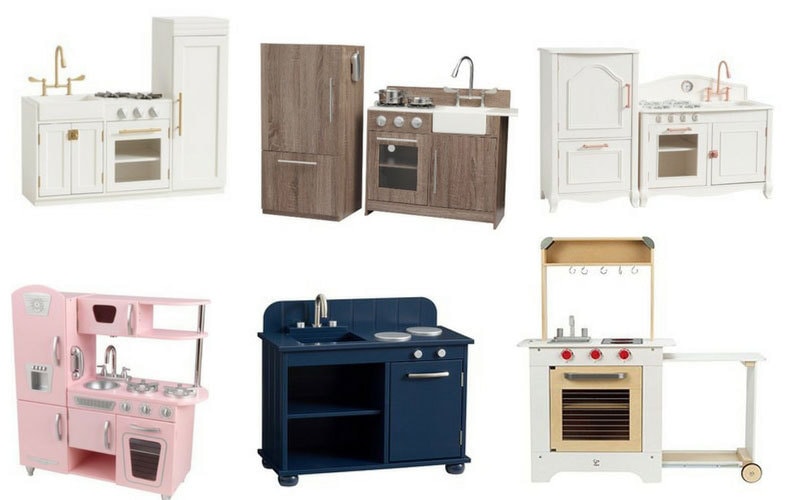 Dollhouse: A dollhouse is one of the best two year old girl toys you can buy! It's a classic that makes a perfect birthday gift or Christmas gift for your two-year old girl. Two year old girls love playing pretend and making up storylines with the pretend family. There are so many dollhouses out there and buying one can be a bit of an investment. See my favorite dollhouses in this post!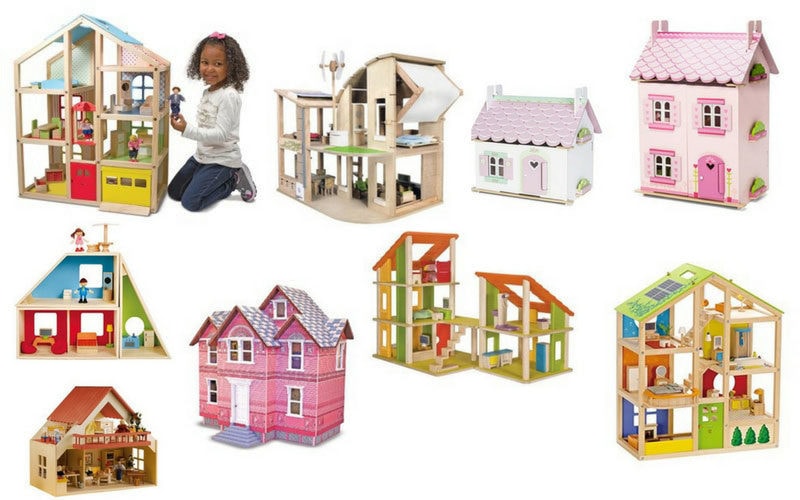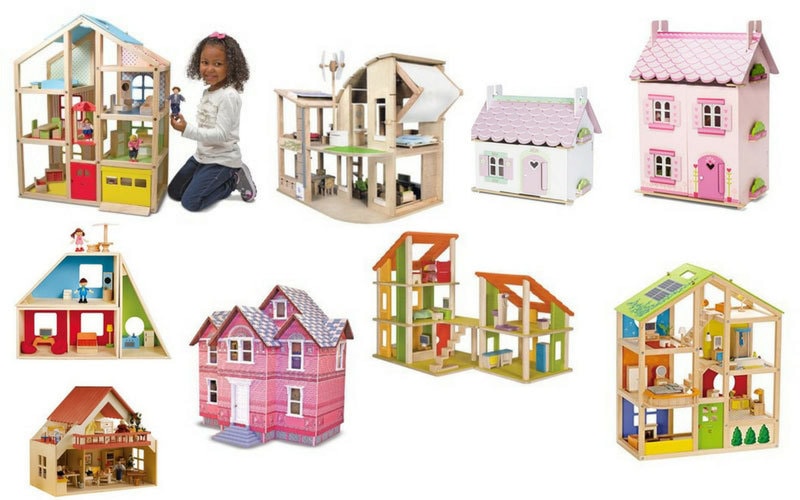 Books: See my favorite books for two year old girls here. Ella Bella Ballerina, Flora the Flamingo, The Gruffalo, Where's My Mum?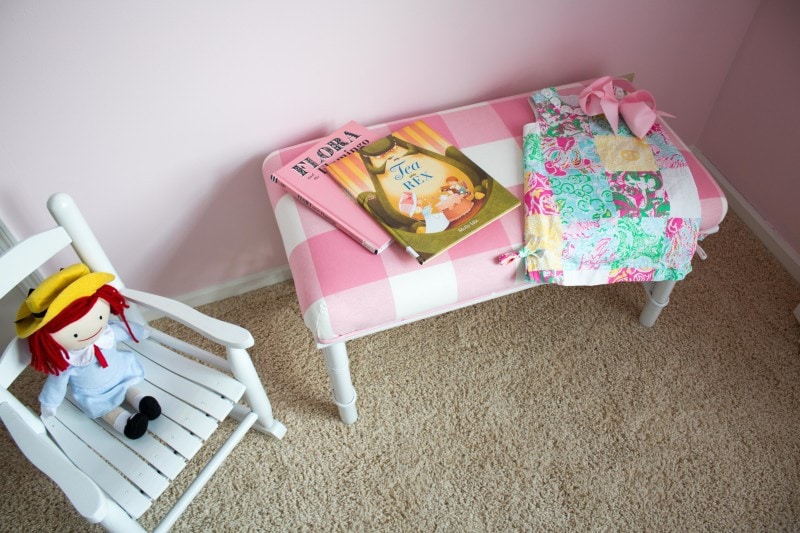 Tricycle: Two year old girls love having a taste of independence with a tricycle and it's a great toy to practice gross motor skills for your two year old. You can go two directions with buying a bike for your two year old girl: you can purchase a balance bike which is a training bike or you can buy a tricycle. My kids always preferred this tricycle and all my kids rode their tricycles until they were four and received a real big kid bike.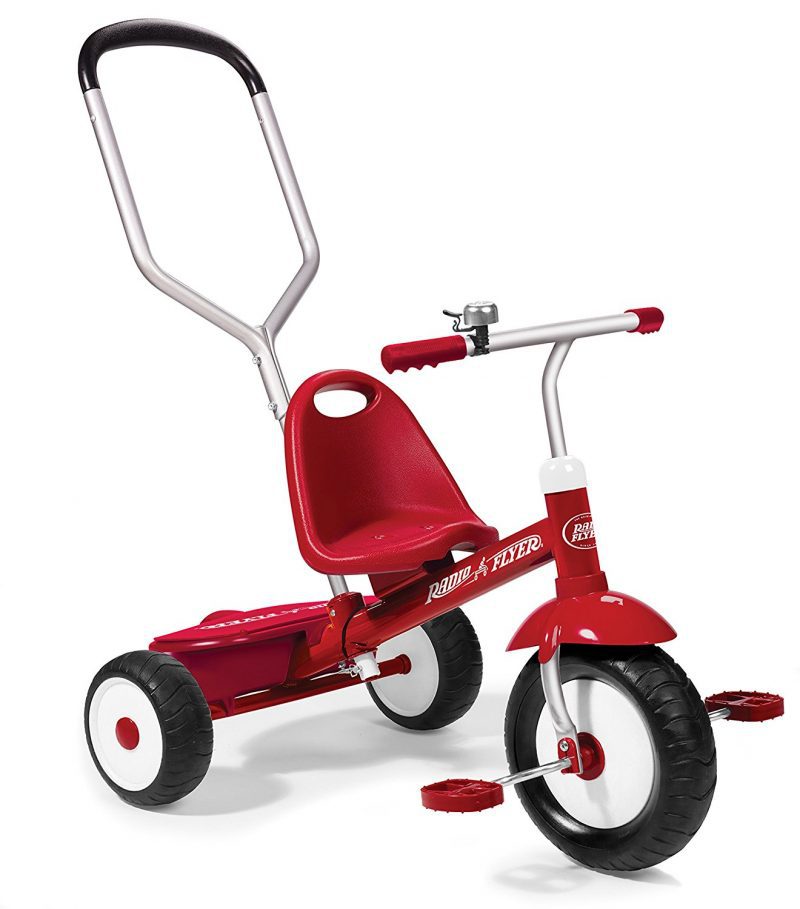 Scooter: Two is the youngest age I would give a scooter whether it's a boy or a girl. My daughter loved her scooter when she turned two but didn't really grasp how to use it well until she was 3.5 years old. Conversely, my son loved using his scooter from almost before he could walk, and started using it as directed when he was 2 years old.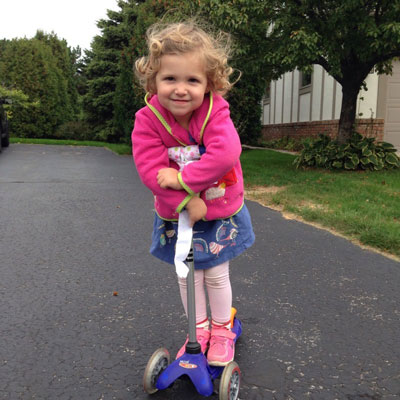 Magnetic Building Blocks: Girls need to practice their building skills as much as boys, so we have always given our children equal gifts that are educational like magnetic building blocks and wooden building blocks. My children all preferred the magnetic building blocks (make sure it's this brand because it has the best ratings and I can't speak with firsthand experience the quality of the others.) While slightly pricey, you get a good value when you buy a larger box. It's one of my children's favorite toys even three years later and we keep adding to the set. It's a great gift for a two year old girl or any child for that matter!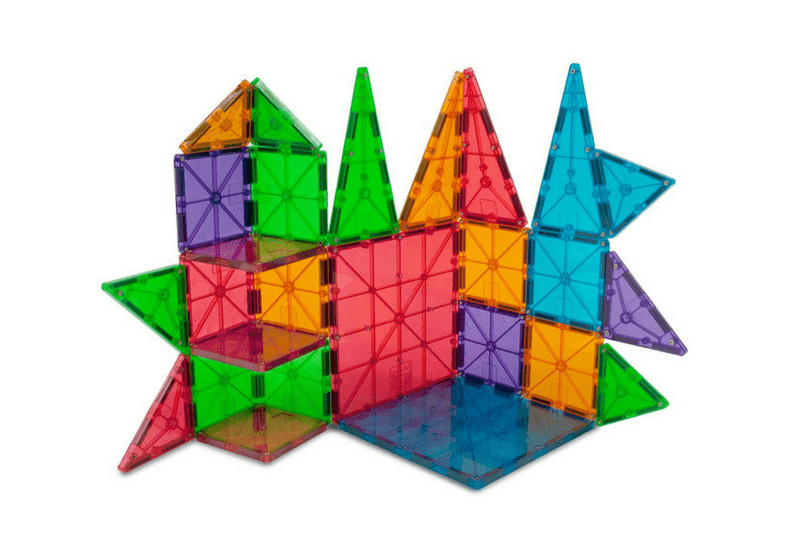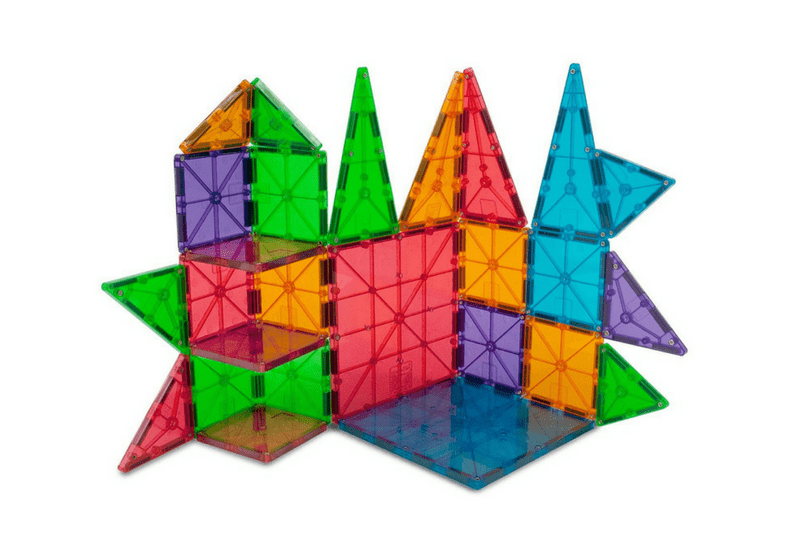 Sticker books: When I need my child to have some quiet time, I often will give them a reusable sticker book to play with and they occupy themselves for an hour! These are our favorite reusable sticker books and I keep a stash of them in our closet for rainy days! Feel free to meter out the stickers or give them all at once. Two year old girls will love playing with them and it's great exercise for fine motor control.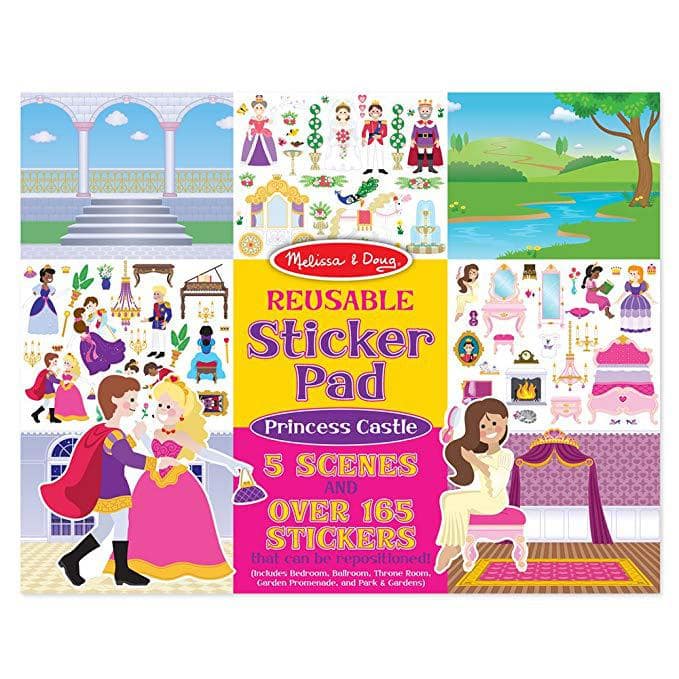 Building Blocks: Any type of building block are great for two year old girls. If you aren't sure if your girls will love them; but, want to encourage spatial awareness and building skills, pair them with some animal figurines or dolls. By combining something they love, and something they are working on, you will extend your play and support free-play with your child.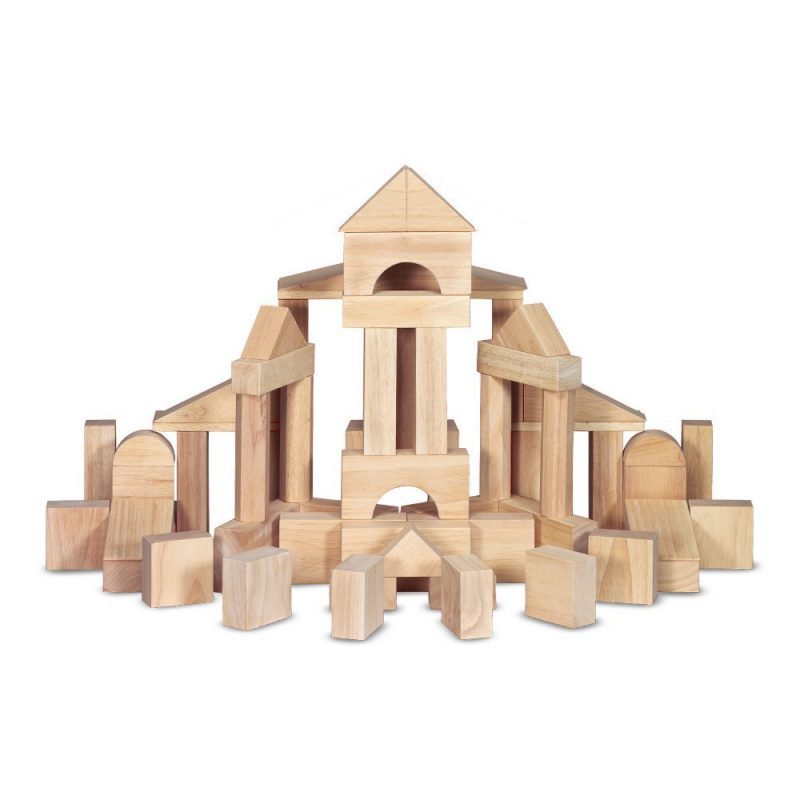 Water Table: When we gave our 1 year old this water table for her birthday, I immediately recognized that it is the perfect toy for two year olds and three year olds as well! While it starts at one year of age, it can easily extend with play for many years. This is our favorite water table and the one that is easiest to clean—believe me, you want to get one that's easy to clean because it will be stored outside and leaves, dirt, and debris can collect in it!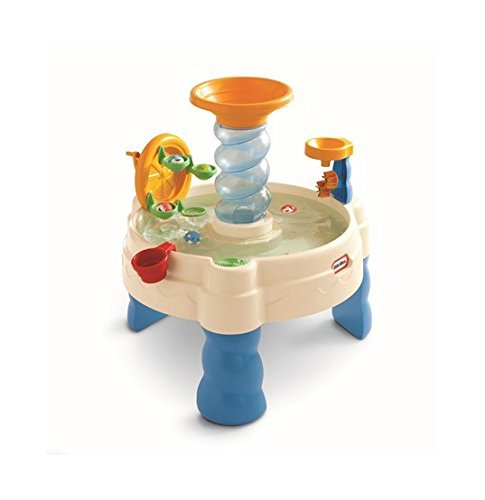 These are all the best toys for 2 year old girls. If you still want more ideas, feel free to look at my Gift Guide for Two Year Old Girls here, or my post on the best toys for two year old boys!