Wooden Dollhouses: Every mom looks forward to the day their kids get their first wooden dollhouse. Santa brought our kids their wooden dollhouse last year, when my daughter was three and a half and my son was one and a half. A year later, and they are still playing with it just as much! And while I LOVE our dollhouse, after seeing all of these amazing options in different styles, I have to say I want them all!
*this post contains affiliate links at no additional cost to you. To see my full disclosure policy read here.
PIN IT AND SAVE THIS FOR LATER!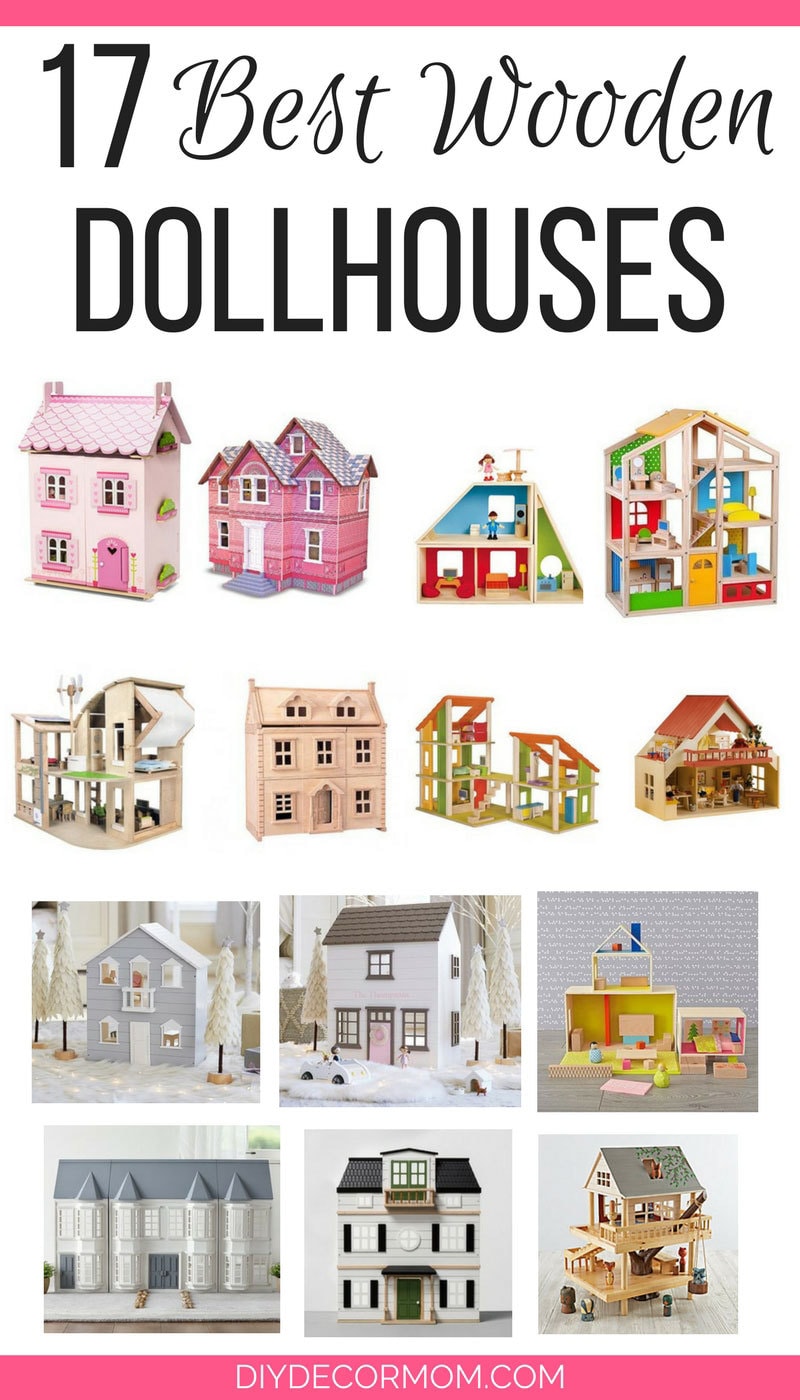 pink dollhouse/ victorian pink dollhouse/ a-frame wooden dollhouse/ high-rise wooden dollhouse
green dollhouse/ wooden dollhouse/ chalet dollhouse / wooden dollhouse with balcony
gray farmington wooden dollhouse/ westport dollhouse/ modular dollhouse
greenwich wooden dollhouse/ wooden dollhouse/ treehouse wooden dollhouse
THE BEST WOODEN DOLLHOUSES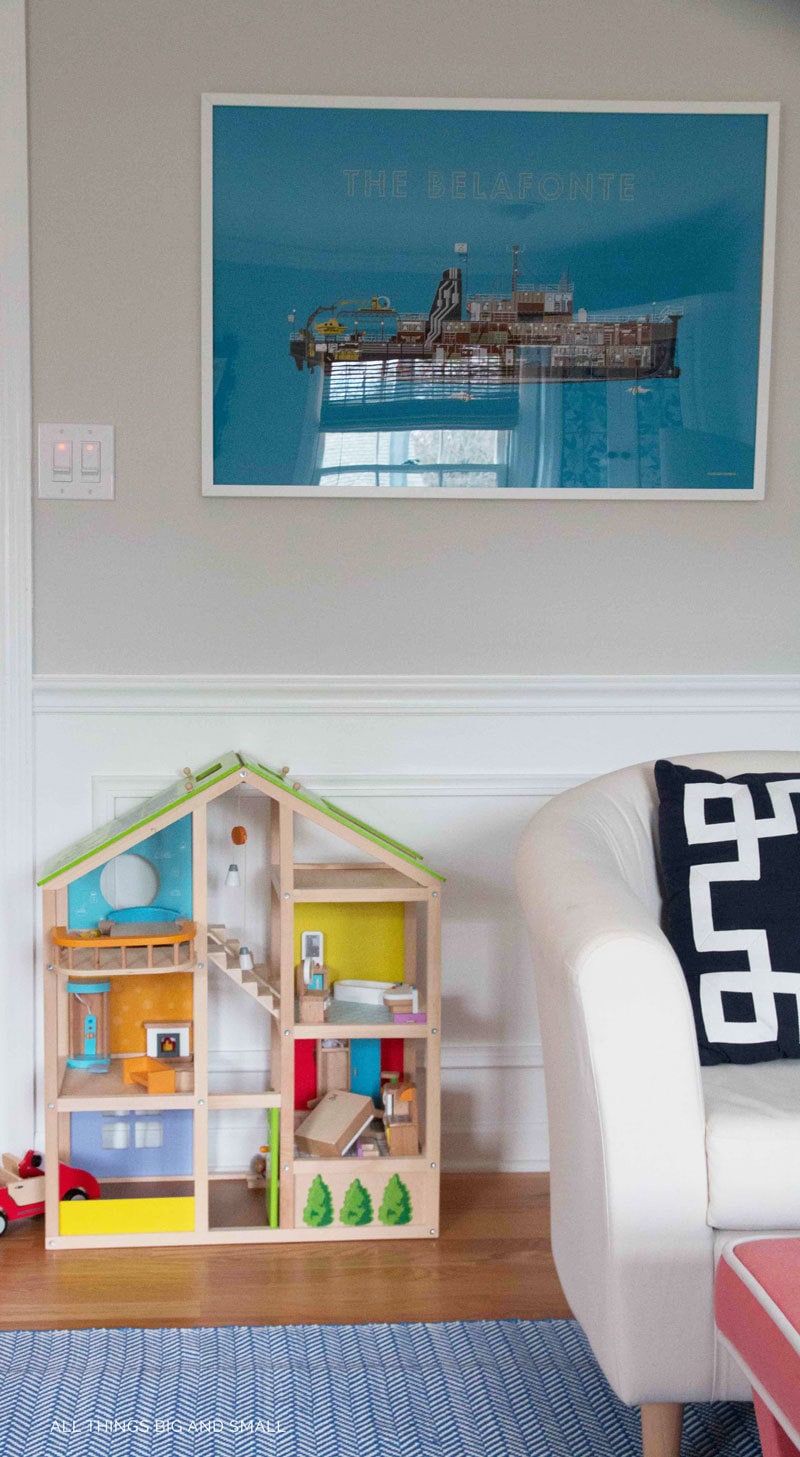 Our dollhouse in our playroom
There are so many beautiful wooden dollhouses, so to avoid overwhelm, I have broken them down into categories by price–because, let's be realistic: most of us have a budget or a price in mind! Great news is that many of them are on sale right now–but act quick because free shipping and discounts often mean they will sell out fast!
SPLURGEWORTHY WOODEN DOLLHOUSES OVER $200

These dollhouses are heirloom quality–or so I would hope for being well over $300. Others are just very well made, and are certain to last for years to come. With good deals on Amazon, I am sure you can get discounts bringing these splurge-worthy wooden dollhouses down to more moderate prices. This one totally reminds me of Lorelai's dollhouse in Gilmore Girls!
WOODEN DOLLHOUSES UNDER $100-200

These are the bulk of the dollhouses, and our dollhouse comes right in the middle at $120. I have to say, a year later and it still looks brand new (all except some of the dolls which were eaten by our dog!) Keep your eyes on the prices, as a lot of these will go on sale and be even closer to the $100 mark!
BUDGET-FRIENDLY WOODEN DOLLHOUSES UNDER $100

These are the best bang-for-your-buck wooden dollhouses all under $100. More modest in size, they are easy to fit into any home, and boast great style at a small price. I love how simple these dollhouses are, and think they are fabulous for a one kid household or a small apartment!
CLICK ON ANY OF THE PICTURES BELOW TO BE TAKEN TO THE PRODUCT PAGE
IF YOU LIKED THIS, YOU'LL LOVE THESE!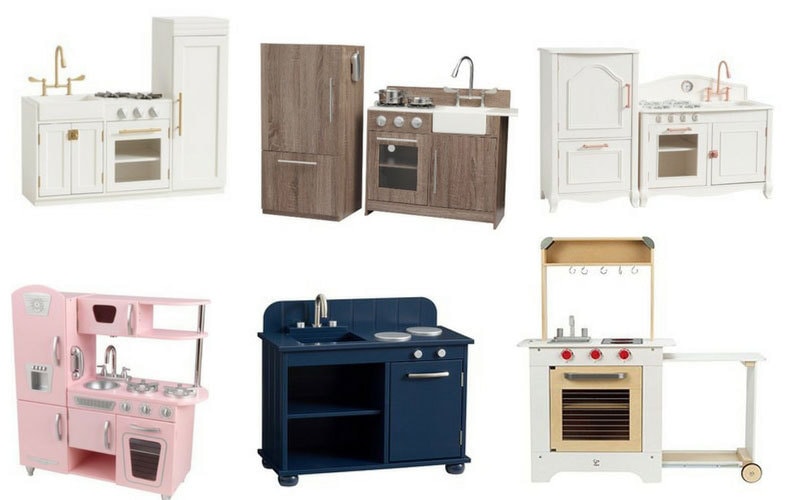 BEST PLAY KITCHENS IN EVERY PRICE RANGE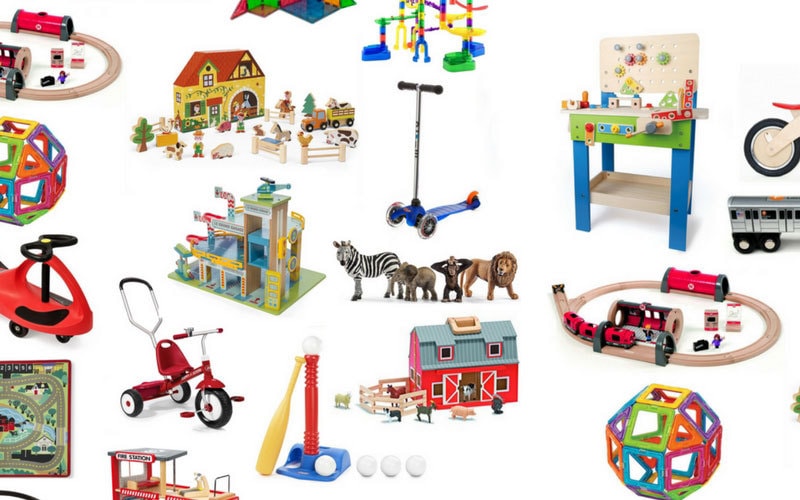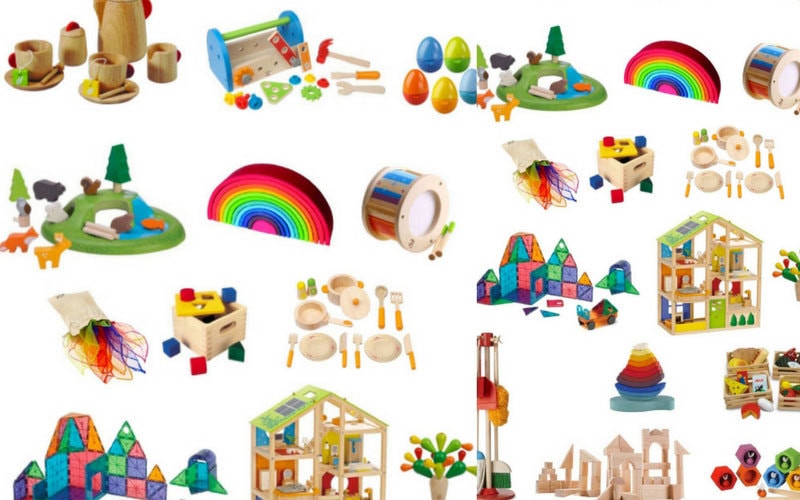 BEST MONTESSORI TOYS KIDS WILL LOVE