Ever wondered how to upholster a bench? We've all seen that cute bench at the thrift store or yard sale and thought, man, if it just had different fabric it could be really cute! Well, that's what I am going to show you today. It sounds intimidating but I swear it isn't!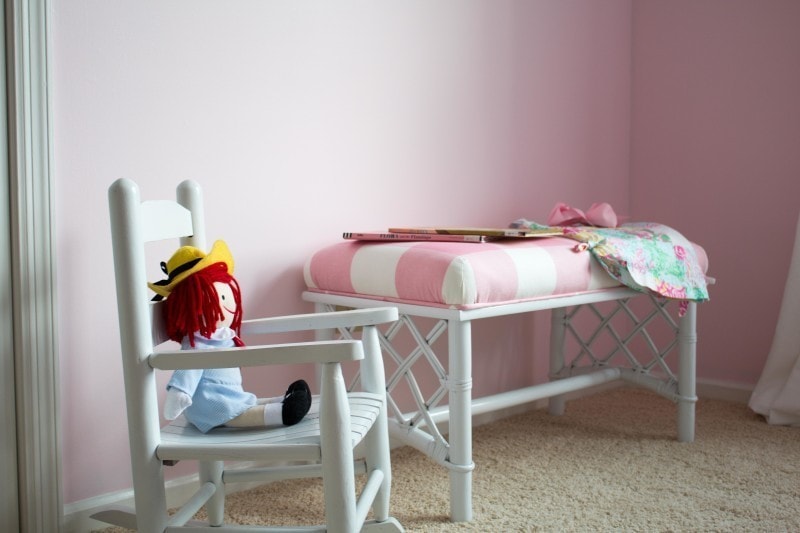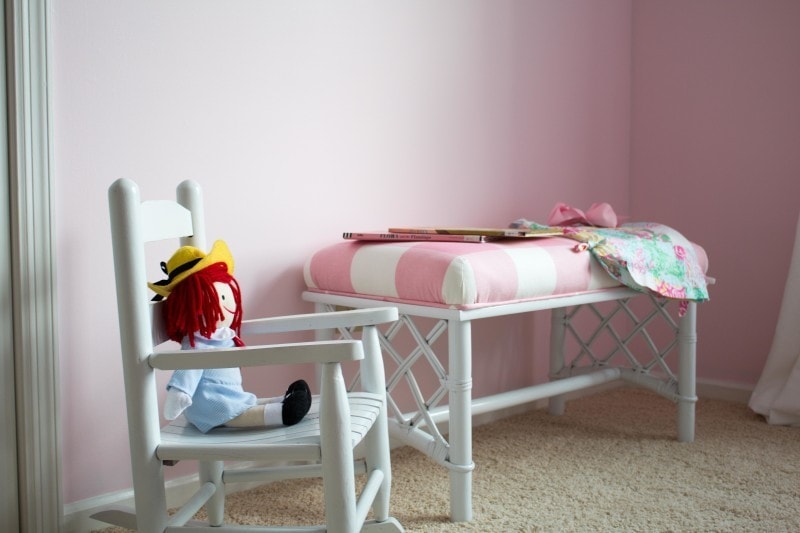 This bench was ok before; but, with a little spray paint and new upholstery it looks so much cuter!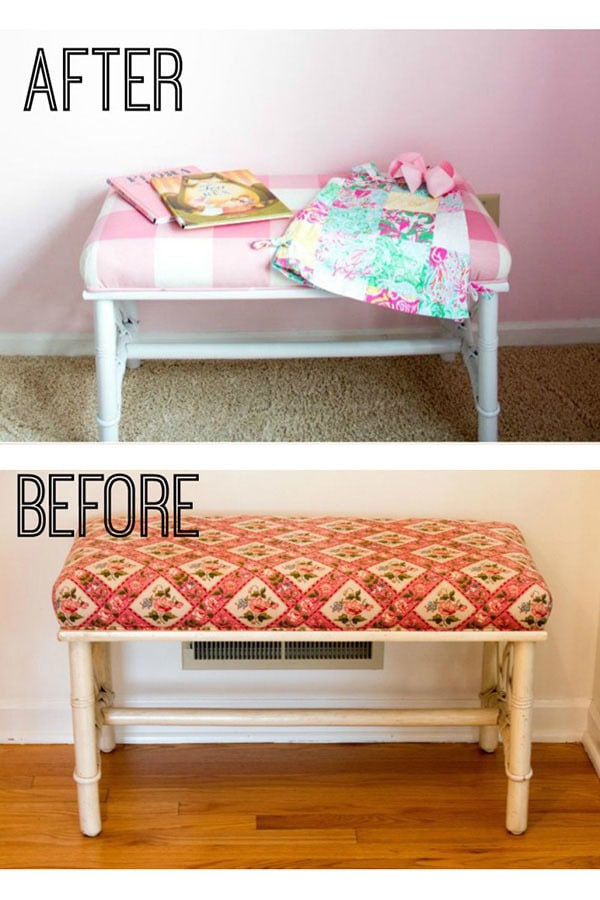 HOW TO UPHOLSTER A BENCH

*affiliate links have been used for your convenience. See my complete disclosure policy here.
MATERIALS FOR HOW TO UPHOLSTER A BENCH
DIRECTIONS FOR HOW TO UPHOLSTER A BENCH
First, we detached the top cushion from the base with a screwdriver. I took the bottom portion outside, sanded it with 150 grit sandpaper, wiped it down with a damp cloth, and then sprapainted it with Rustoleum's 2-in-1 Primer and Spraypaint in High Gloss White. I did probably four light coats waiting at least a minute in between (per the instructions.)
While the spraypaint was setting (I left it to set 2.5 days to be sure!) I removed the old fabric from the cushion using a needle nose plier and a flat head screwdriver.
After laying the fabric on top, I set about stapling it.First, put a few staples in each side making sure to pull the fabric really taut. Start at the middle of each side and then work your way out. Then go back and put in additional staples all the way until you get to the corner. Then do your best to create a rounded corner. Trim off the excess fabric.
Make the cording. It is best to make the cording using the fabric on a diagonal if possible. That way it minimizes the ruching of the fabric.
Attach the cording to the cushion with a staple gun.
Then attach the protective cover over the bottom. We didn't need to buy new fabric, but you can get this at any JoAnn fabrics (we couldn't find it at Michael's).
Reattach the cushion to the base. Voila!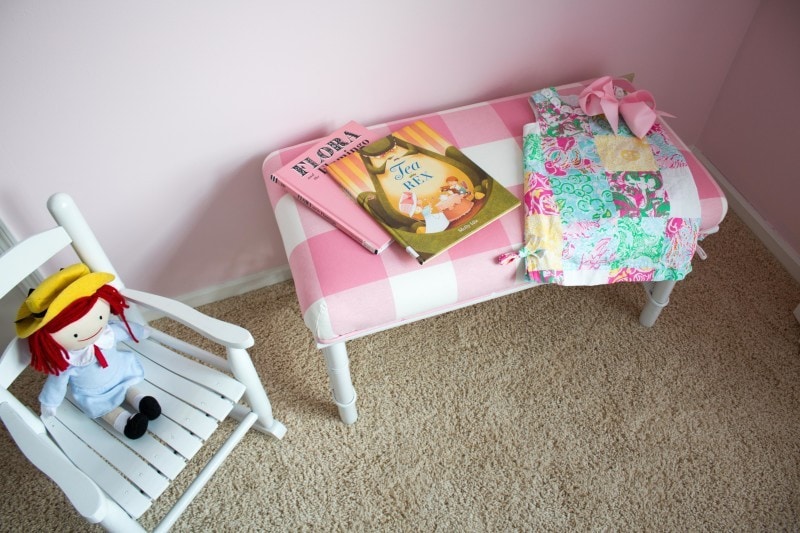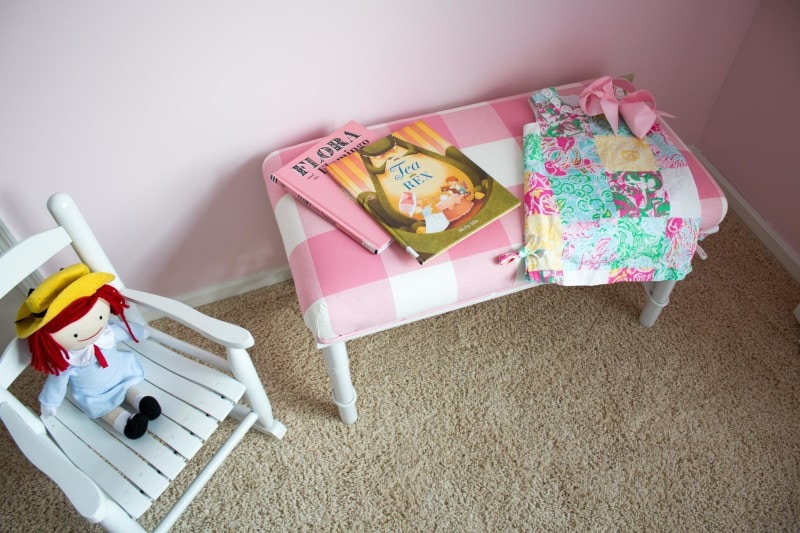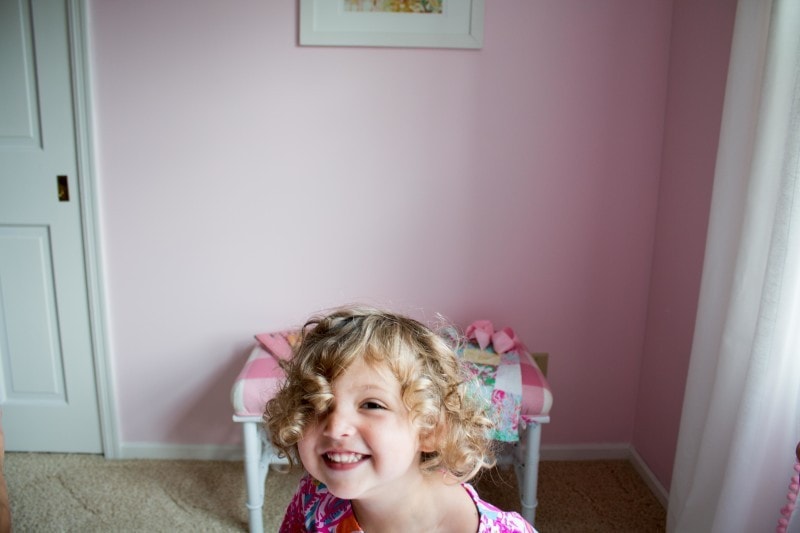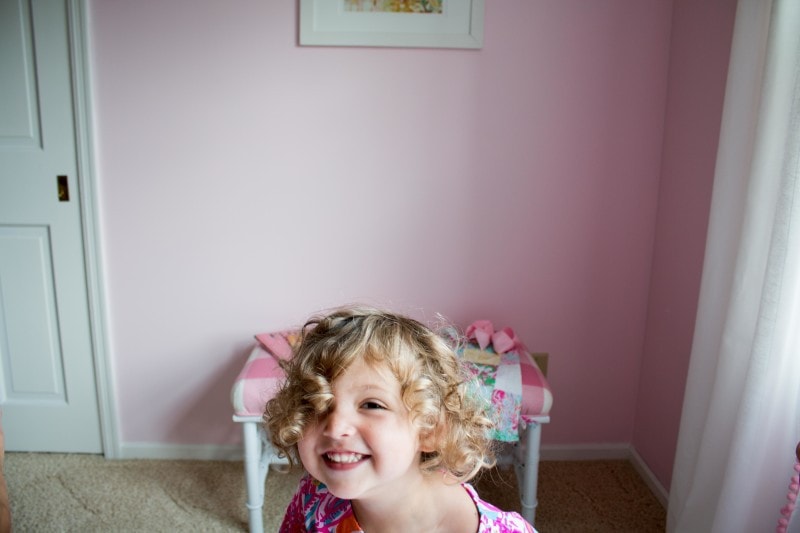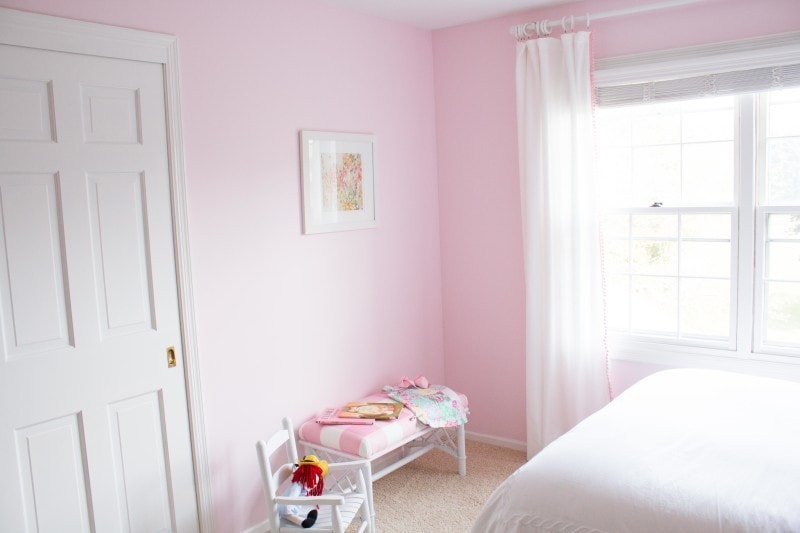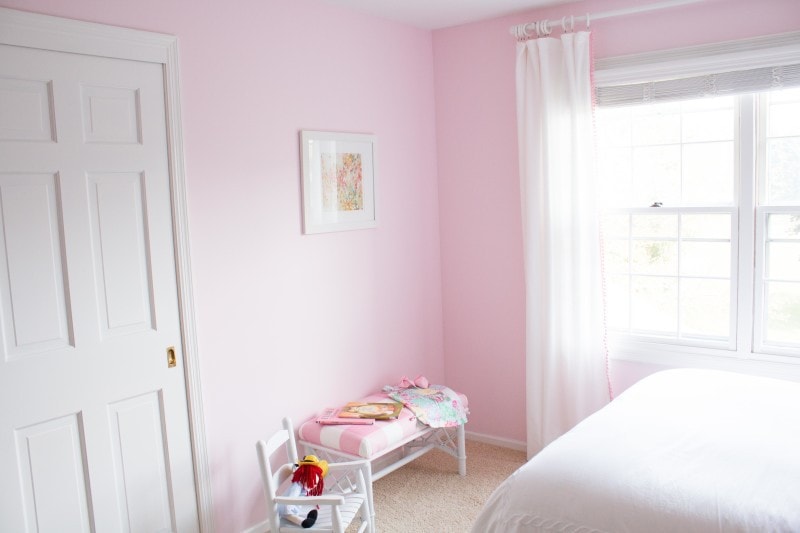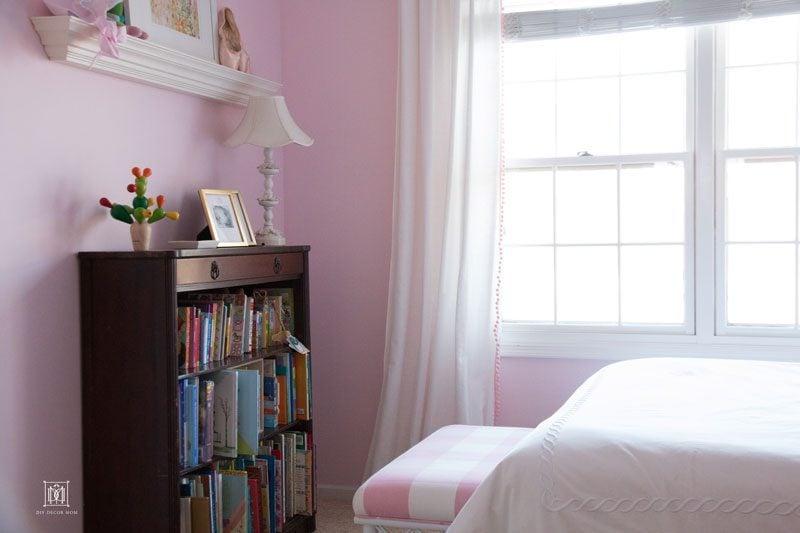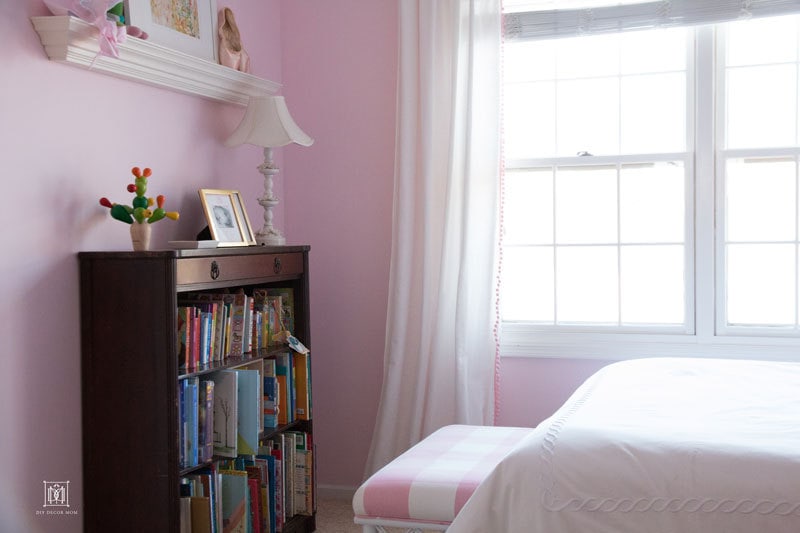 FAQs ON HOW TO UPHOLSTER A BENCH
How do you replace the cushion?
What type of fabric do you need to use to upholster a bench or any type of furniture?

You will generally want to buy an "upholstery weight" fabric or heavier weight fabric. I wrote a bit about this (and my mistake of buying an inexpensive light-weight fabric) and trying to recover our DIY upholstered rocking chair here.

How did you paint the upholstered bench?

After removing the cushion, I spray painted the bench with primer and then high-gloss spray paint. With something like this upholstered bench, I knew painting it would be too time consuming to paint by hand. There are too many nooks and crannies, so I decided to spray paint it. If you are painting vintage furniture and want some tips, check out my post on How to Paint Vintage Furniture, and download Free E-Book Here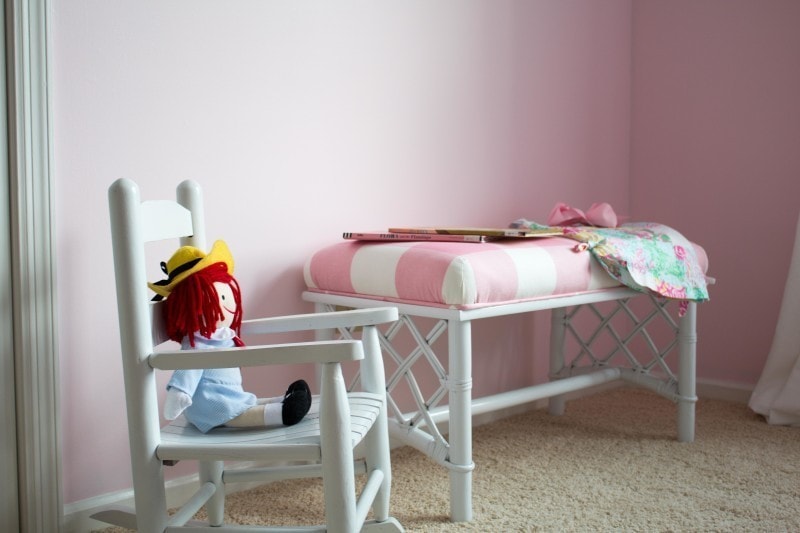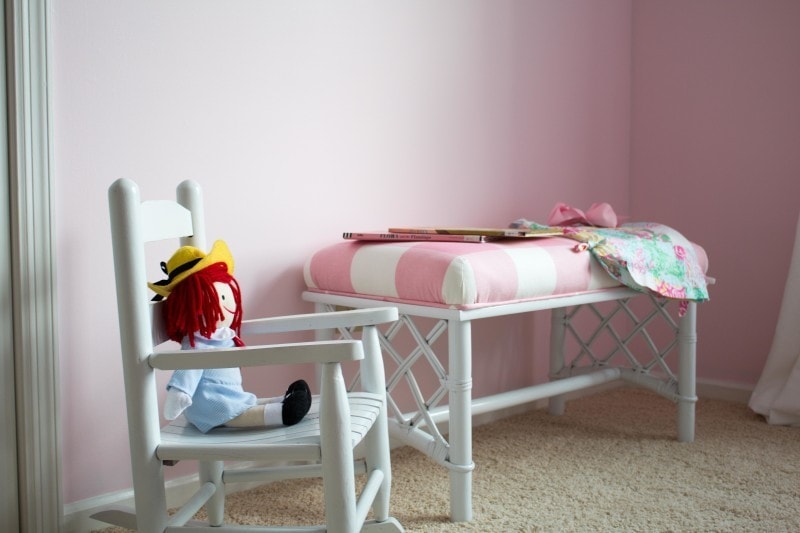 Looking for more upholstery projects? See my favorite DIY Furniture Projects here: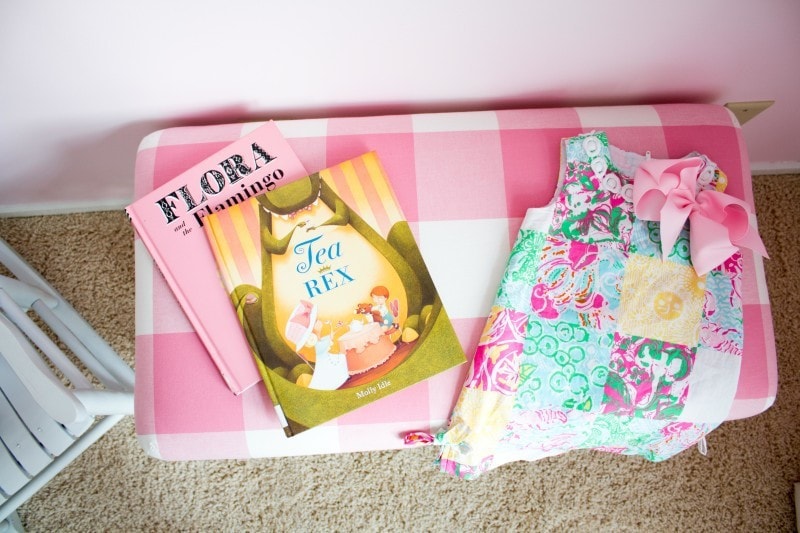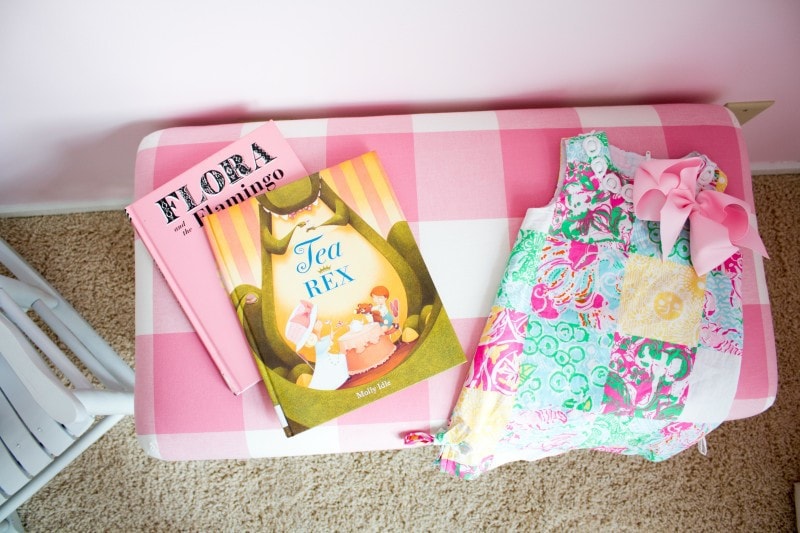 PIN THIS SO YOU CAN REMEMBER IT!