In the spirit of it being the last day of the year, I wanted to share some of my favorites of 2019–all our favorite things of 2019!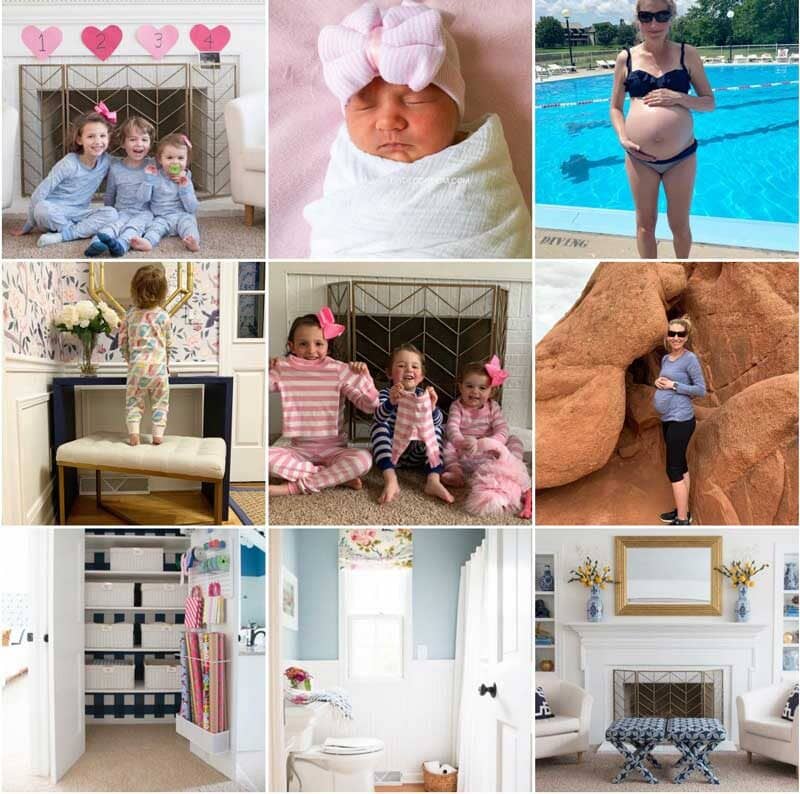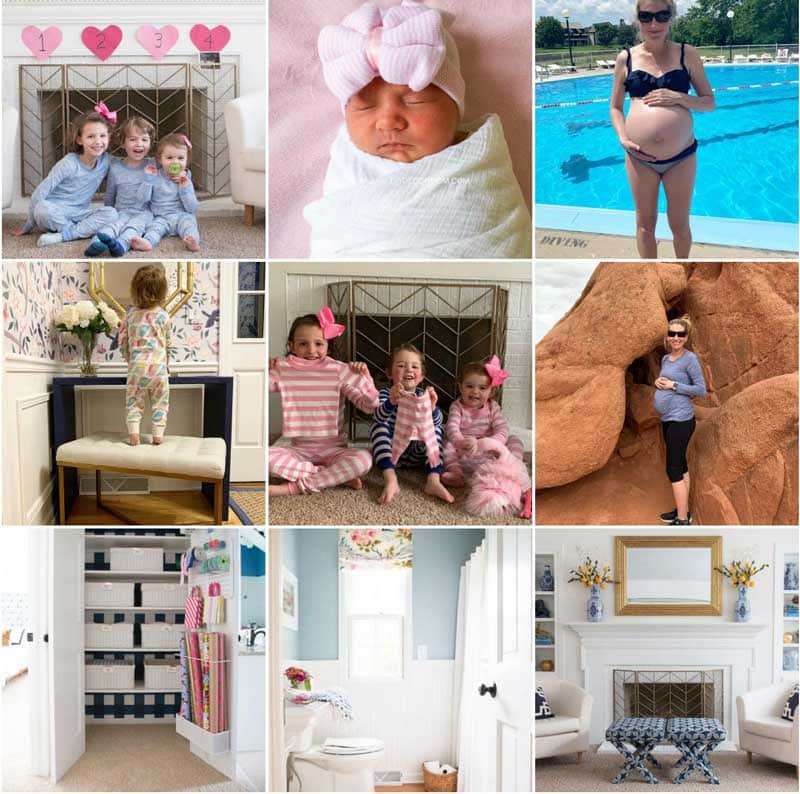 Favorites of 2019:
First off, 2019 was an amazing year for our family. After a rocky start (I started the year with lots of morning sickness) we finished out the year as a family of six!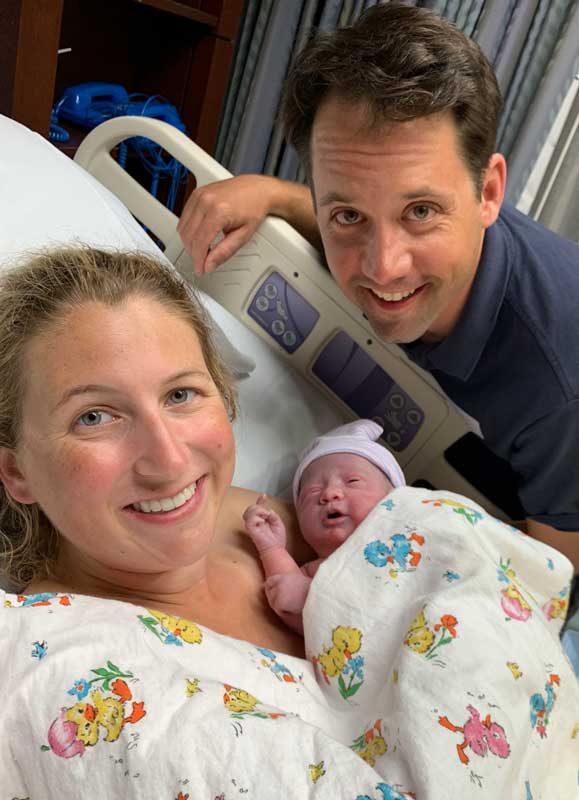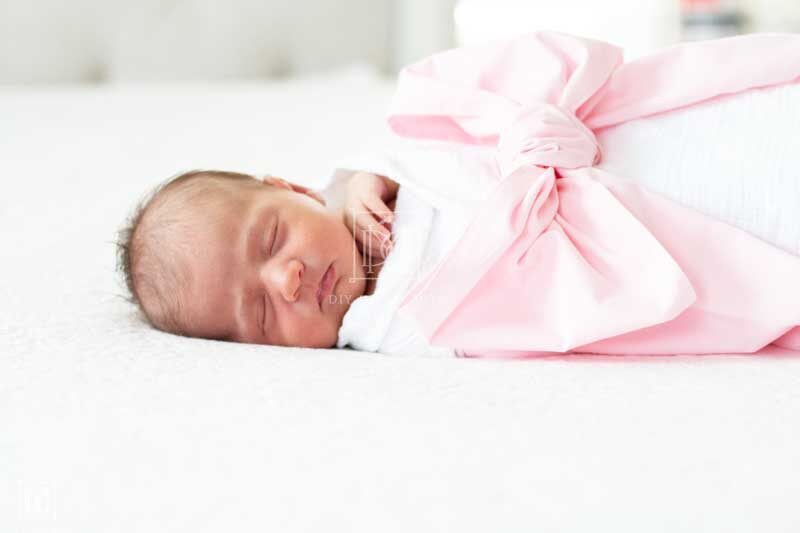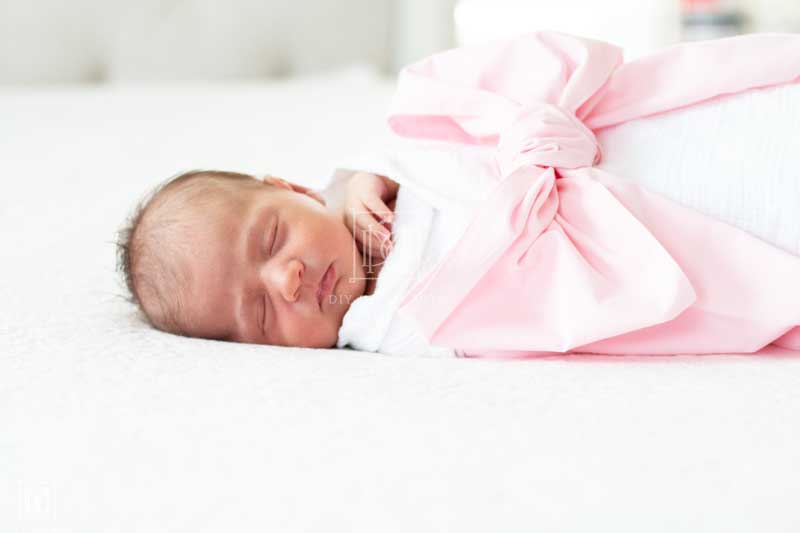 Most of the year was focused on family time, and welcoming our newest member of the family, Caroline; but I managed to reach some personal business goals for DIY Decor Mom and was named a Better Homes and Garden Stylemaker for the second year in a row.
I didn't get to go to NYC (I didn't want to bring a newborn to the conference or fly with her when she was 7 weeks old.) Hopefully next year, I will be invited again and will make up for lost time! But I wouldn't skip the baby snuggles any day!
Favorite Wallpaper:
similar duvet cover here/ Acadia Stripe wallpaper/ Similar mirror/ similar bed/ sheets (Serena and Lily but discontinued) similar sheets/ similar nighstand
*This post is part of a partnership with Serena & Lily. All thoughts and opinions are mine alone
This year has been the year of wallpaper in our house! After buying this Acadia Stripe wallpaper last year during the Friends and Family Sale, we installed it in Jack's bedroom and I am in love! It looks perfect with his bedding and has made the room young at heart but also sophisticated enough for growth.

Favorite Upgrade– Serena & Lily bedding and mini master bedroom makeover
After several years of ignoring our master bedroom (and operating on one set of sheets,) we upgraded our master bedroom with a new bed, new curtains, new pillows, and new bedding with Serena and Lily and I couldn't be more excited! Like most moms, when I hit the pillow I am exhausted. But curling up in the percale sheets is so incredibly lovely–it feels almost decadent!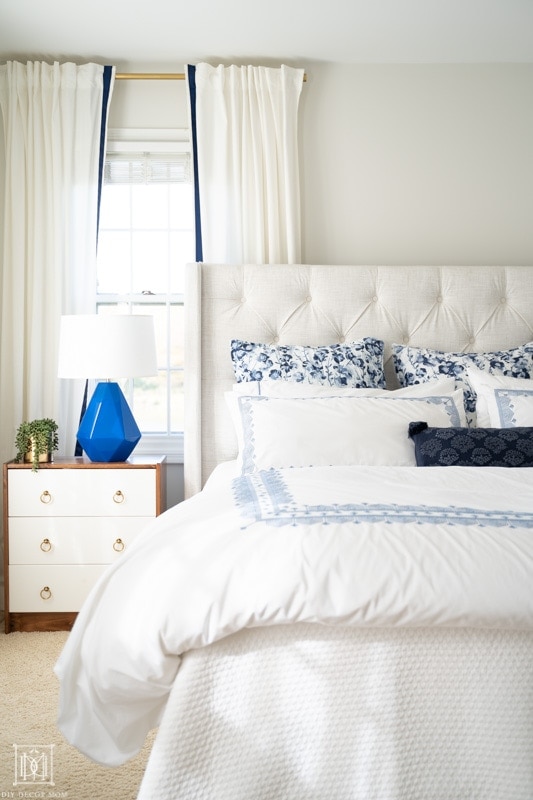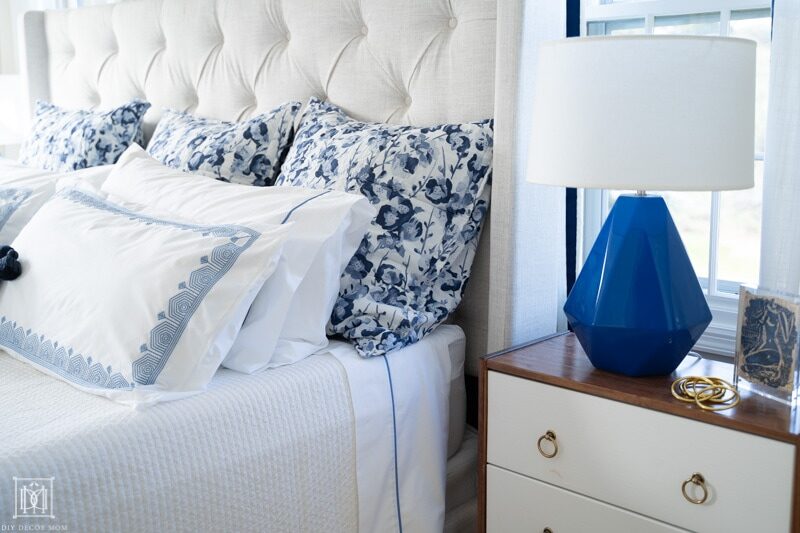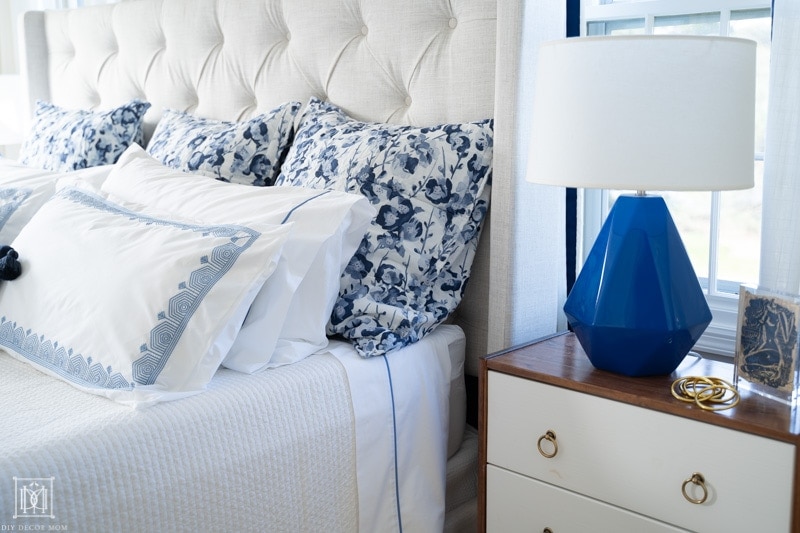 sheets/ quilt/ duvet cover/ king sham/ euro shams/ similar bedside table

Favorite Unexpected Design Change: Light Blue and Pink in living room
By switching out a two chairs, a coffee table, and pillows, our formal living room got an unexpected makeover this September. We went with a blush pink and light blue Christmas aesthetic and will keep those colors going.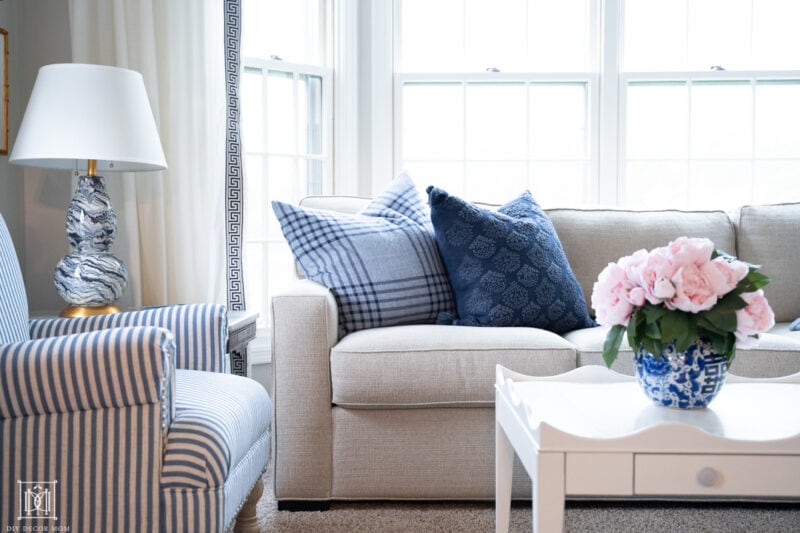 chambray blakely pillow/ oakview pillow
By switching out a few pillows, new life has been breathed into the room and I am excited to change a few more things in 2020.
Here are a few of my favorite recent purchases from Serena & Lily:

Favorite Diaper Bag (and Organizer):
I still love my old diaper bag; but, sometimes I like having both arms free and this diaper bag/ backpack (in navy) does just that! I use it with this diaper bag organizer and I can easily rotate the diaper stash from one diaper bag (a dressy one) to the backpack for any occasion!
Favorite Mirror:
I still have a soft spot for bone inlay, and when you mix in blue, I go weak in the knees. Even though this Bar Harbor Bone Inlay Mirror is several years old, I love looking at it every day!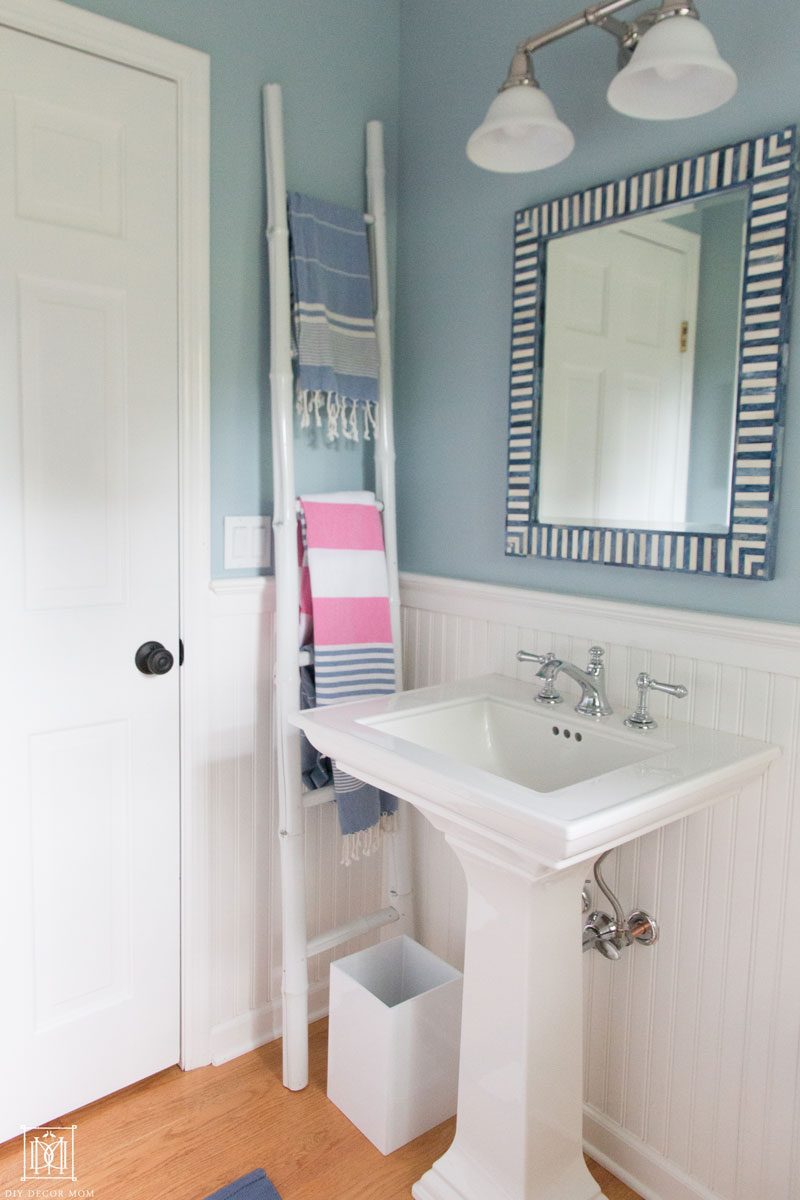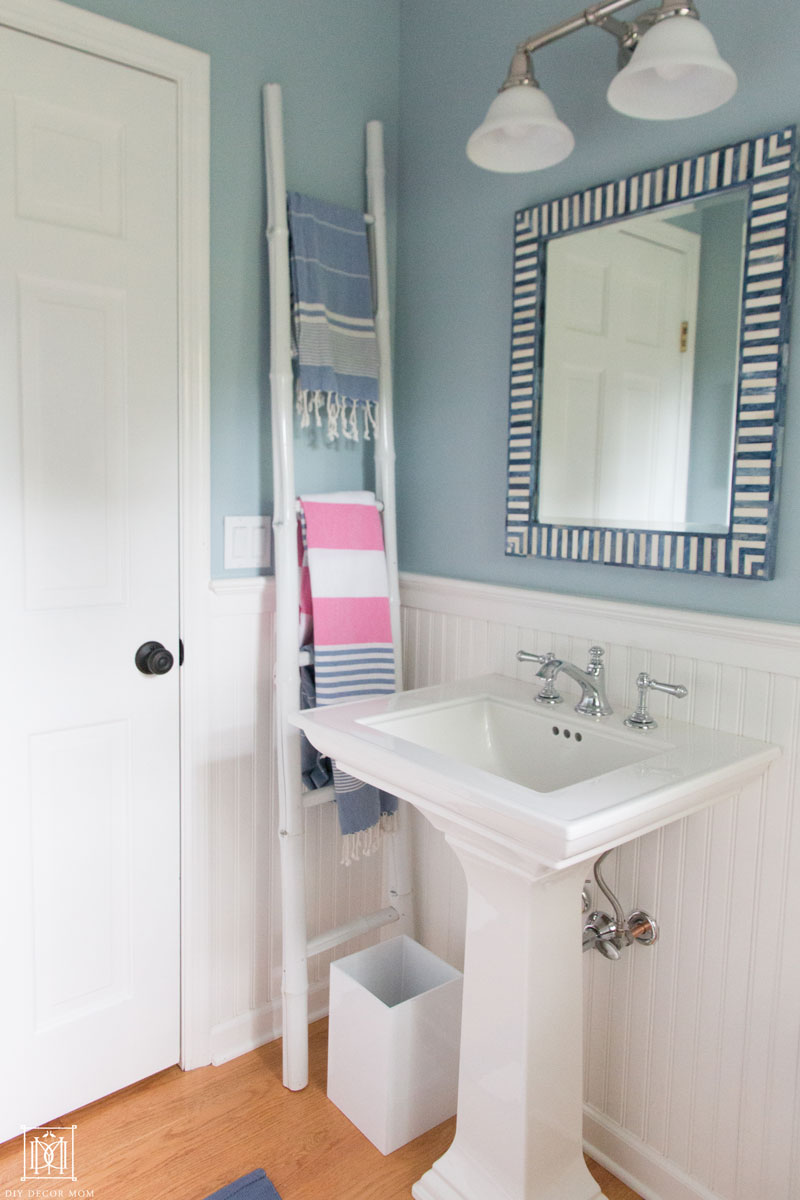 Bar Harbor Bone Inlay Mirror/ similar turkish towels/ similar towel rack

Favorite Easy Switch:
We also upgraded our kitchen stools to the ones I have been coveting for years–the Serena & Lily Riviera stools. They echo the breakfast area curtains and I love how they connect the rooms together.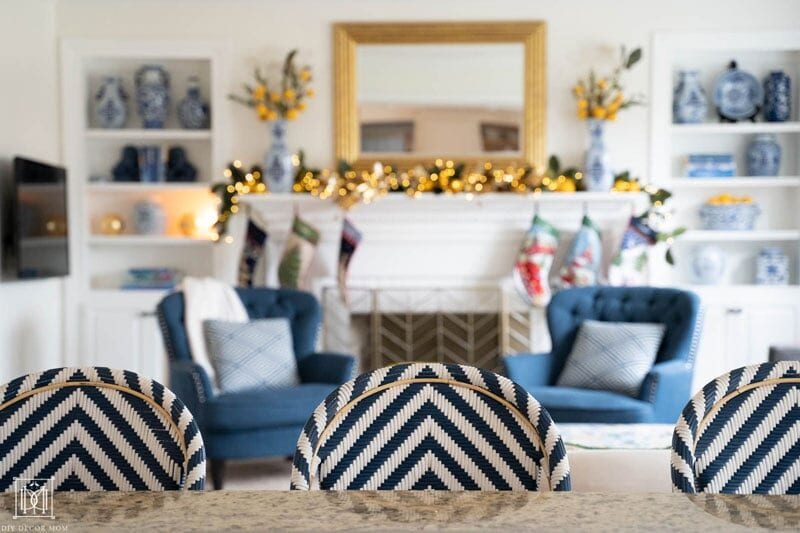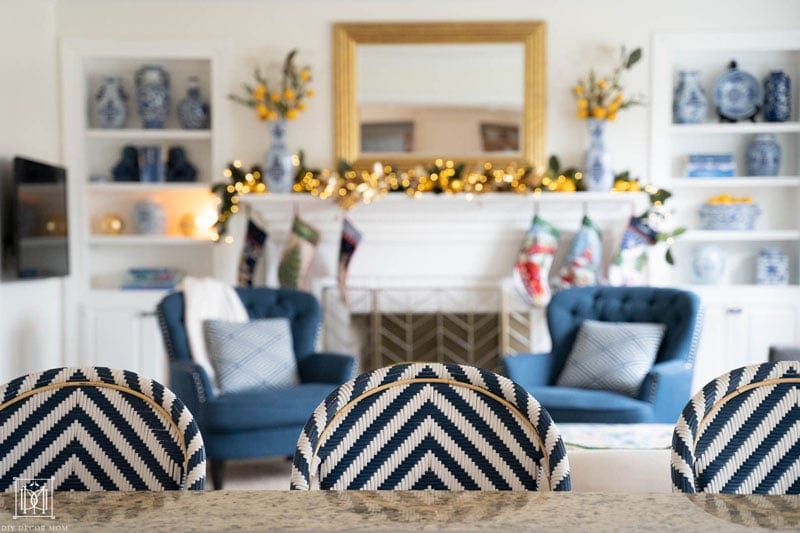 Chevron Riviera Kitchen stools
Note: Although they are "child friendly" I have found that they understandably trap some food particles in the seats. So we do most of our eating at the kitchen table. Also, I have the kids sit on cloth napkins if they are eating at the island. Then, I can easily throw the cloth napkin in th ewash with all of our other daily laundry.
Favorite House Products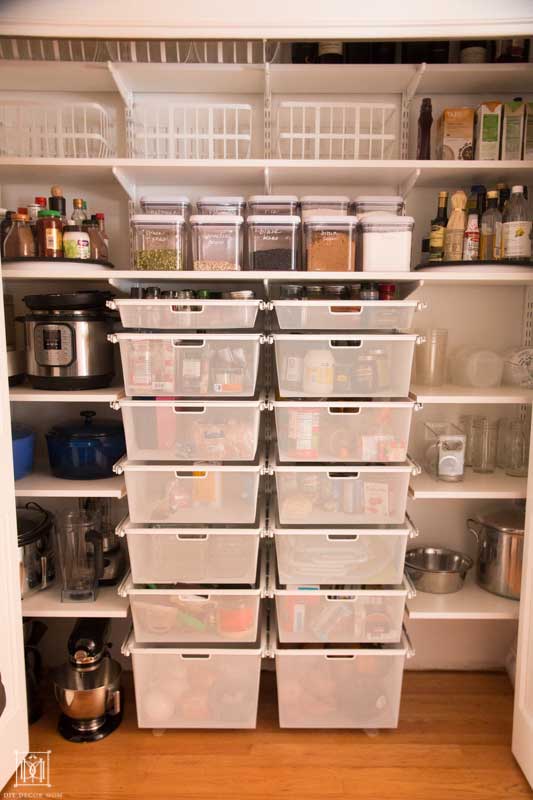 Favorite trip- Colorado
This past April, we took the kids on a fairly impromptu road trip through South Dakota and the Badlands to Boulder, CO. It was an absolute blast and I think my favorite vacation to date! See my tips here on traveling with kids and my road trip with kids activities!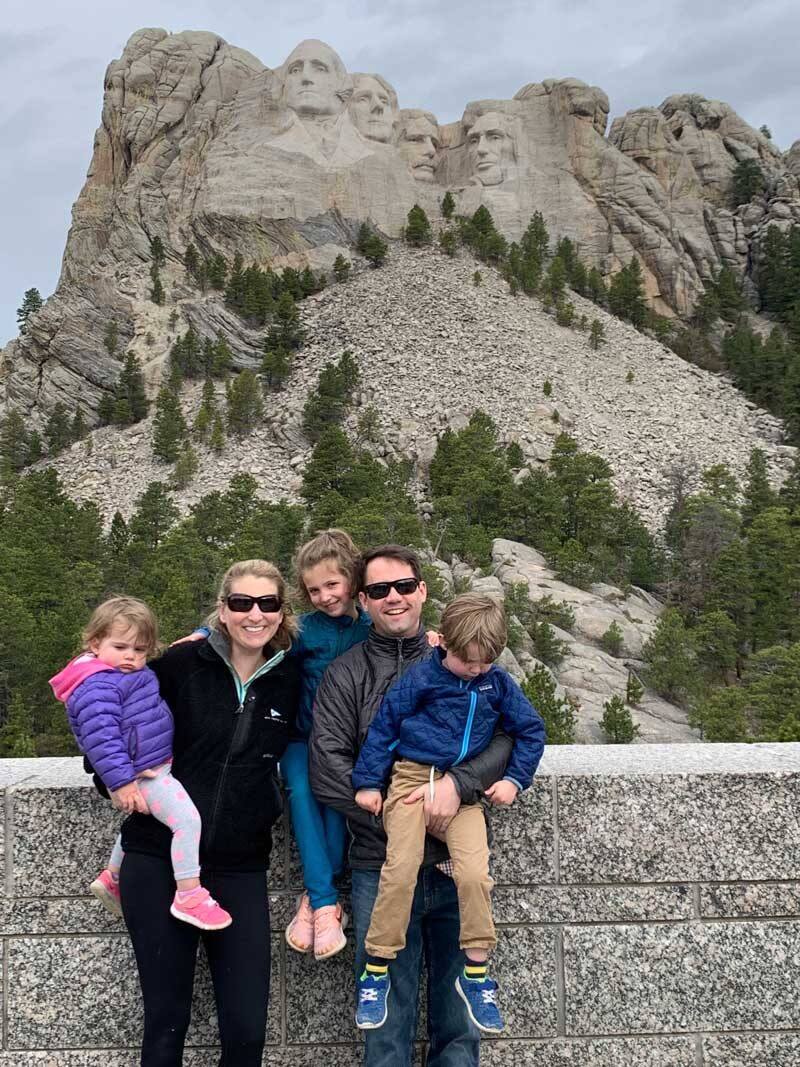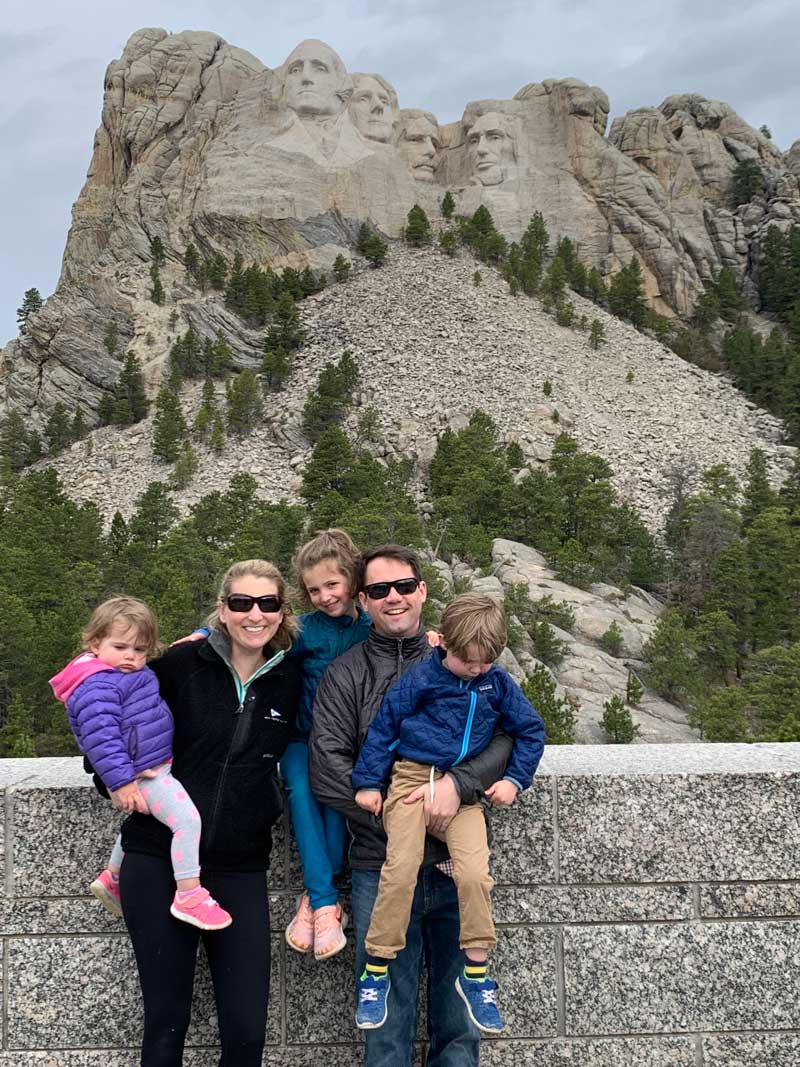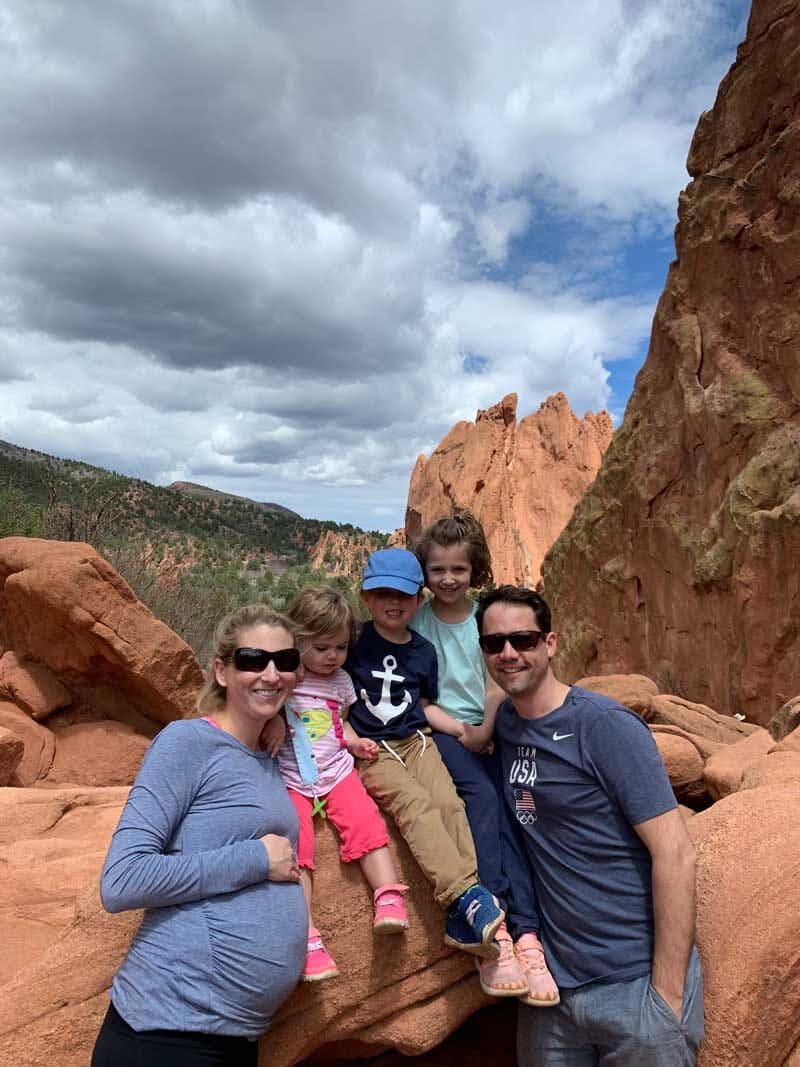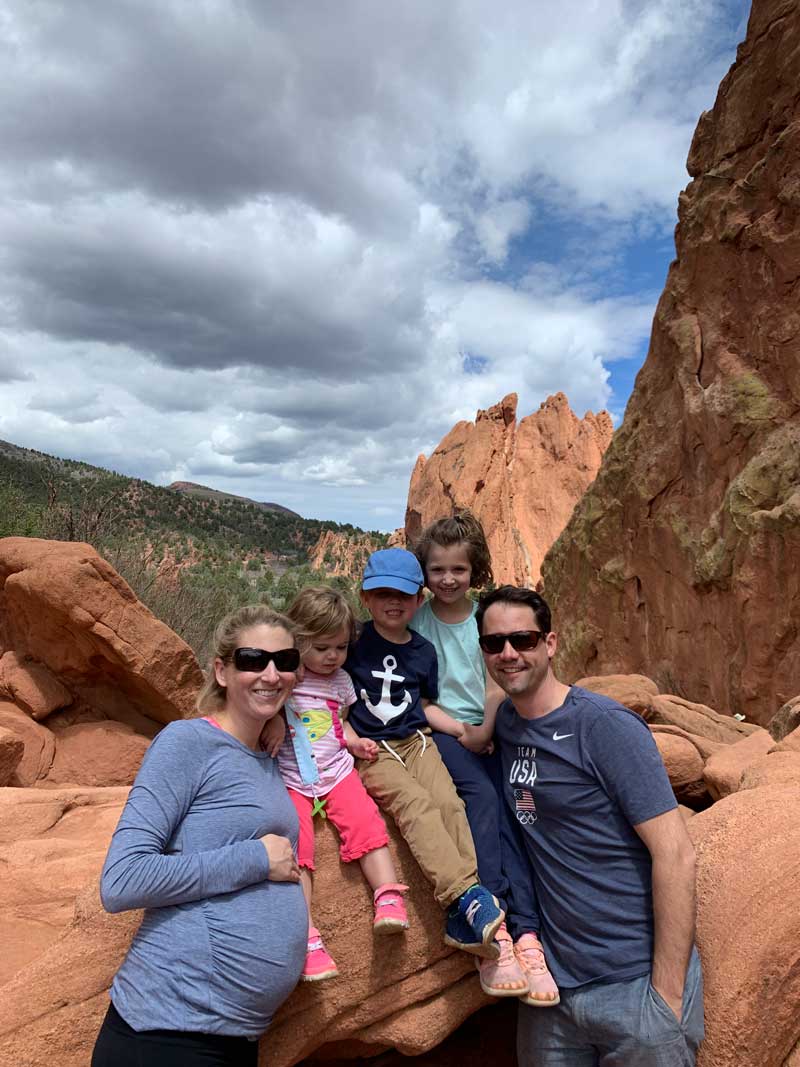 Favorite Store: Meijer
*Full disclosure: this is not sponsored but I am a Meijer ambassador.
I know it is super weird to have a favorite store being a grocery store; but, after working with Meijer for two years, and going to Meijer for over 25 years, we truly love the store and go there several times a week (even though it's 20 minutes away from our house.)
We've always shopped at Meijer as a family. When we were little, going to Meijer (or as my grandma calls it "Thrifty Acres" (the old name) was a big treat! If we were good, we would get to pick up an angel food cake from the bakery and then a toy from the kids' section.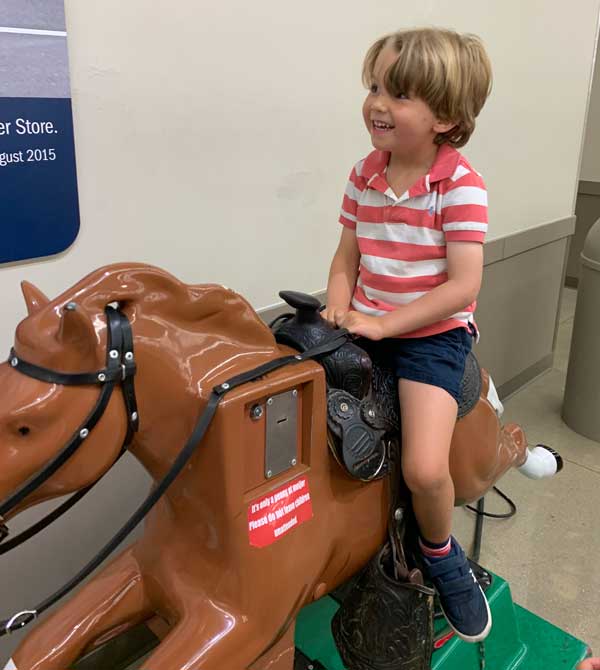 As kids, we spent a lot of weekends in Michigan at my grandmother's house and then later at our own cottage, spending summers living there. I have 34 first cousins, and 19 on my mom's side. At any time, there would be 6-19 of us at my grandma's house and it was heaven to us.

She has a gorgeous elegant house on a small lake in Michigan (near Lake Michigan) and has not only a huge outdoor pool but a finished basement that has all the toys in the world that you would want as a kid. Many a morning we would wake up, have Count Chocula and hot cocoa on a tray in the library, and then spend the day swimming in the pool and catching frogs and turtles in the lake. Add a bunch of cousins/ aka built-in friends your age and you can see why we loved it!
As a family, Meijer means a lot to us. My grandmother's parents immigrated to the United States in the 1920s from Holland. They had 11 children, and 9 of them survived childhood (8 girls and 1 boy.) To have such a large family in the Great Depression wasn't easy and my great grandfather Nick was a grocer; but, they never lacked food.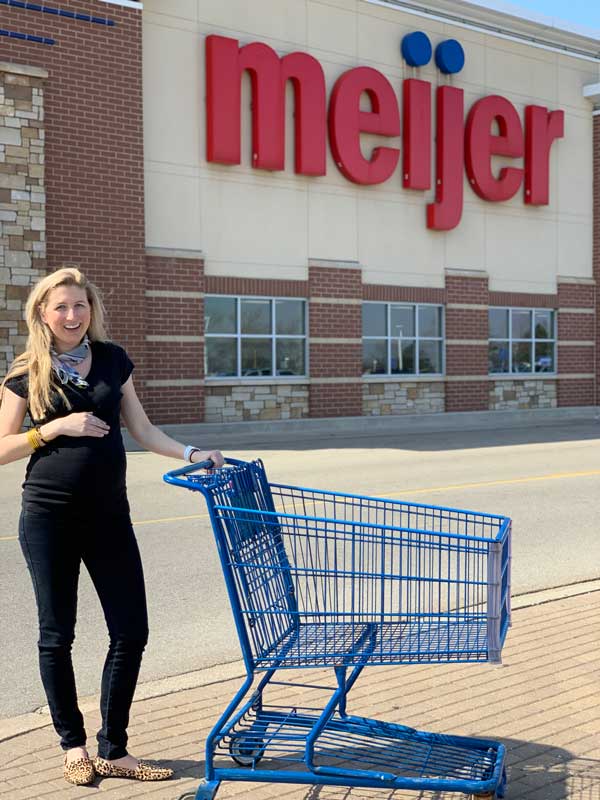 Later, his brother came over from Holland and became a butcher. I still remember going there as a child to get our meat and having my mom and my grandma chat with him (and us play kids play with the scales and getting to buy candy bars.)
It was on one of these trips that my great uncle told us he was closing up shop. It was hard to run your own business and he was getting old. Instead, he had chosen to work at Meijer, and was recommending all his clients (and family) go there to get their meat. He assured us that the quality was amazing and he would be there making the same cuts as he always did for us at his old store.
From then on, my entire family has been getting all their meat at Meijer. We'd always shopped at Meijer but with the glowing recommendation for their quality of meat, we were sold (and I have to say that after going to Meijer's headquarters last year and learning about their processes and meat standards, I was impressed!)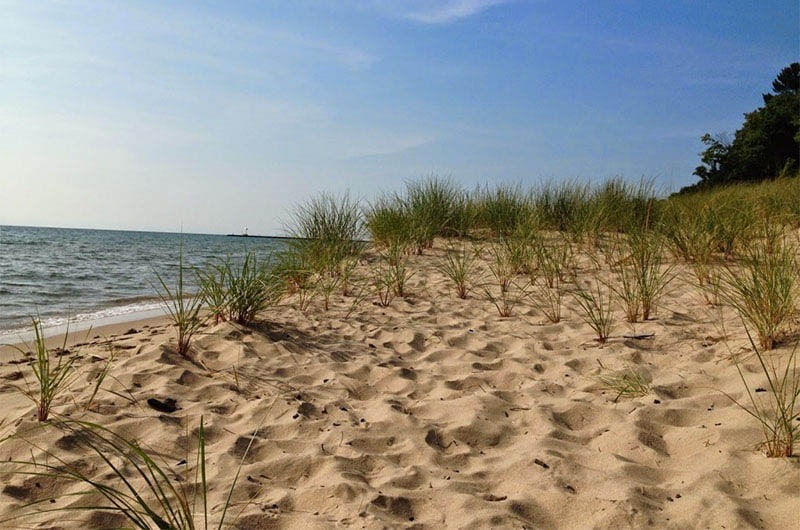 My mom still remembers the day when she and her mom were there and they heard "does anyone know if we have any Batman hempies?" on the store intercom. The poor Meijer employee had no idea what hempies were (it's our family's word for undershirts); but they were going to find them! So my mom and my grandma ran up to the front of the store to find one of my grandma's seven sisters and her son. With so many cousins you never know who you will run into at Meijer!
Hempies is (what we think) originated as Dutch slang, but somehow through multiple generations just became "Ouerkerk" (my grandma's maiden name.) When there are so many people using these terms, you just go with it! And my grandma has a whole vocabulary for words you might not otherwise want to say in public including billbux (bottom), hempies (undershirt), boo (poop), muppering (baby fussing), wifkit (little troublemaker), lackerpusse (sweet baby) that are still in circulation in our family!
So you can see why I absolutely love working with a company so aligned with our family history and so special to us.

Favorite Services:
Shop Meijer: Meijer recently launched its own pickup and delivery service that doesn't require any membership and no markups. It is just $4.95 for pickup or $9.95 for delivery and there are no commitments. Previously, they had used Shipt to fulfill the orders, which was good but it added a 15% upcharge to all the items on average (it's the same model as Instacart which also adds approximately 15% to the price of most items.) So the new service from Meijer is great if you like making large orders!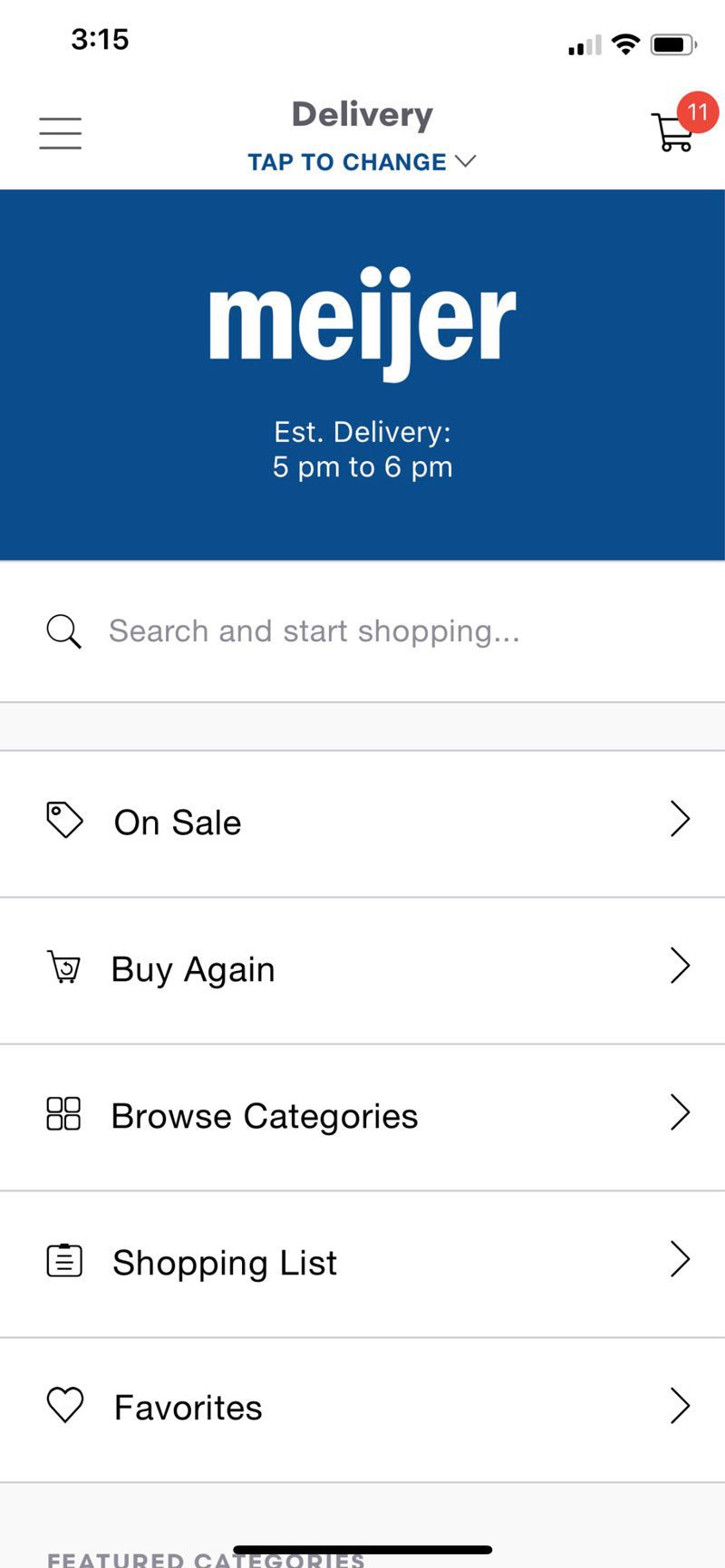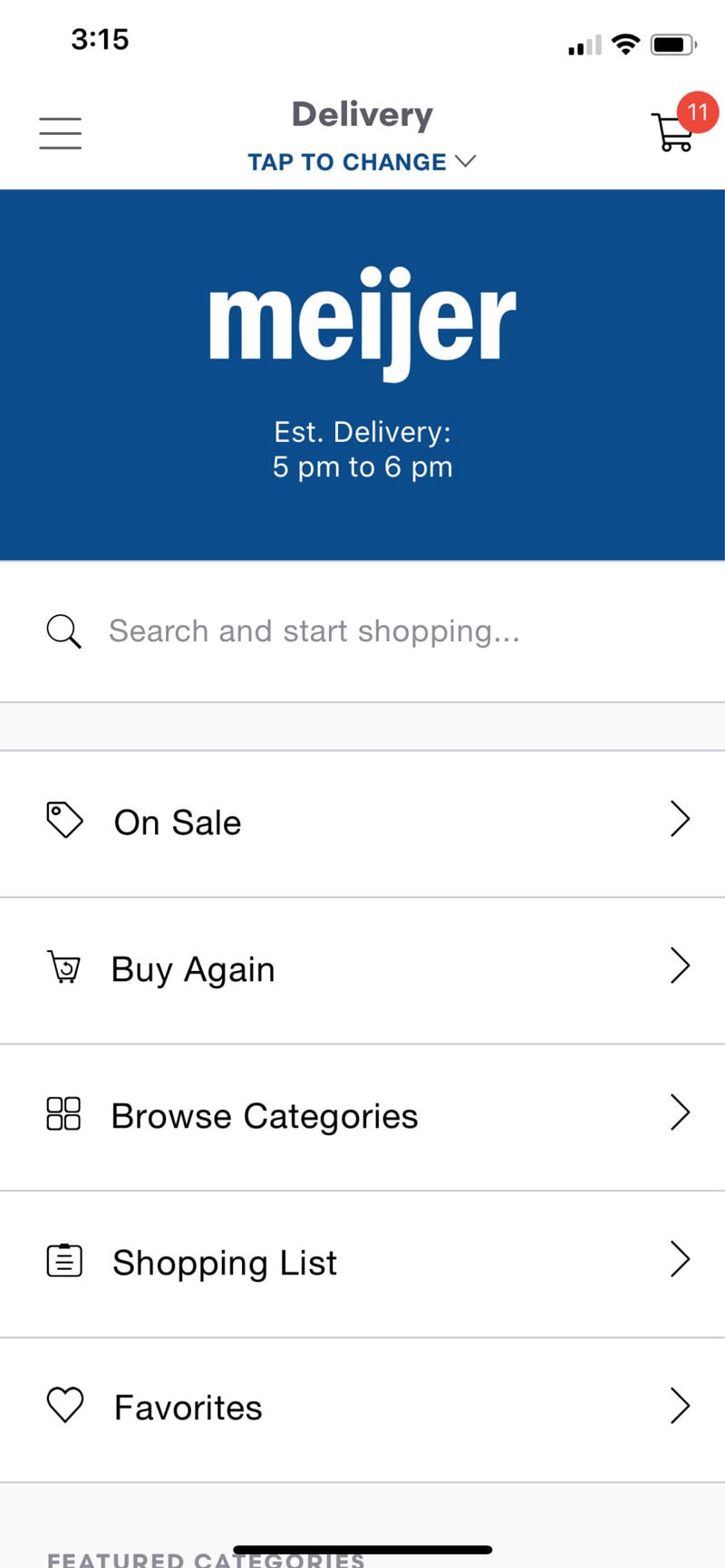 Amazon (obviously)
Milk delivery: We have a milk man who delivers milk every week and it is really convenient. We have always bought our milk at Meijer (it is by far the freshest organic milk you can find anywhere); but, we were going through 4 gallons a week. So we have it delivered and it just makes it a bit simpler (no more lugging gallons of milk home from the store.)
Favorite family tradition:
Friday night cookie night and movie! See my best tips for making daily routines for kids here (and printable activity cards).