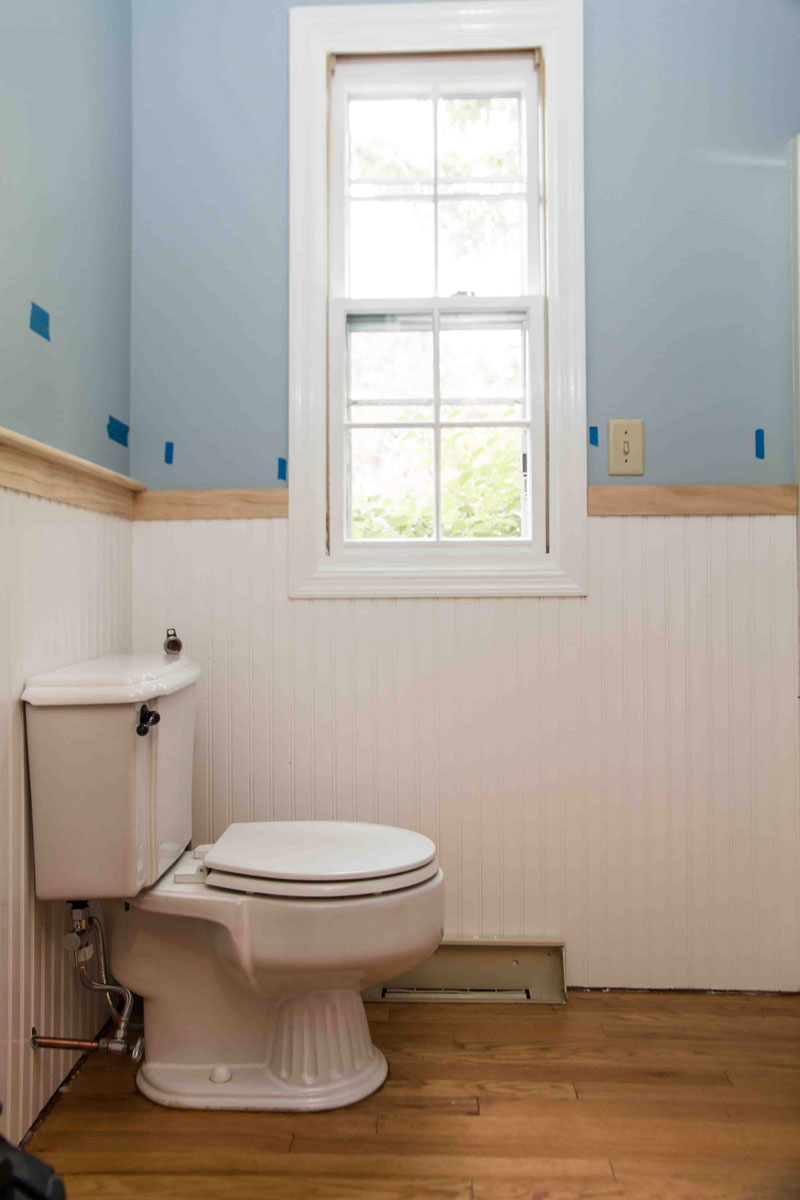 I am sure everyone else is feeling the same way, but the One Room Challenge is quickly slipping away! Although we got off to a fast start, it seems like the progress has been slower (and life busier) the last two weeks. However, we have still gotten quite a bit done.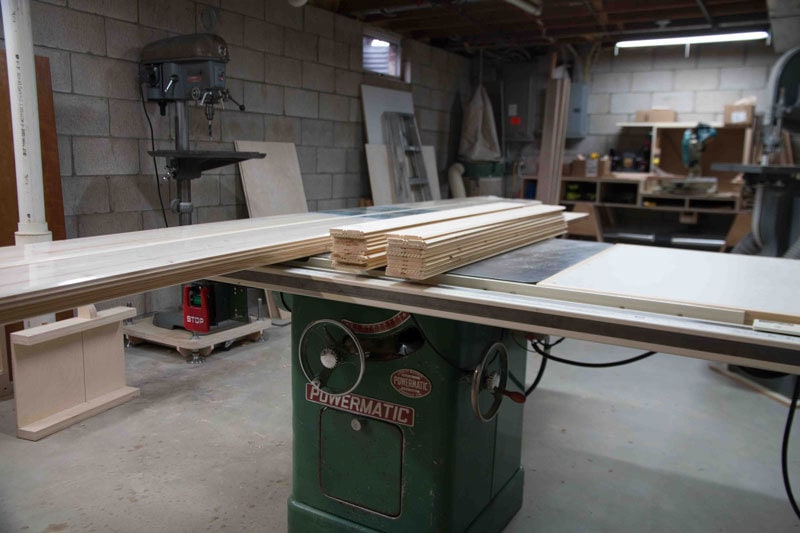 We now have all the bead board up, I have it painted and we are just onto the trim installation. My husband, E, thankfully is very handy and has a wood shop downstairs, so he has been cutting all of our trim. This past weekend, we were able to install the first piece of the trim and finalize the designs for the detail and the rail.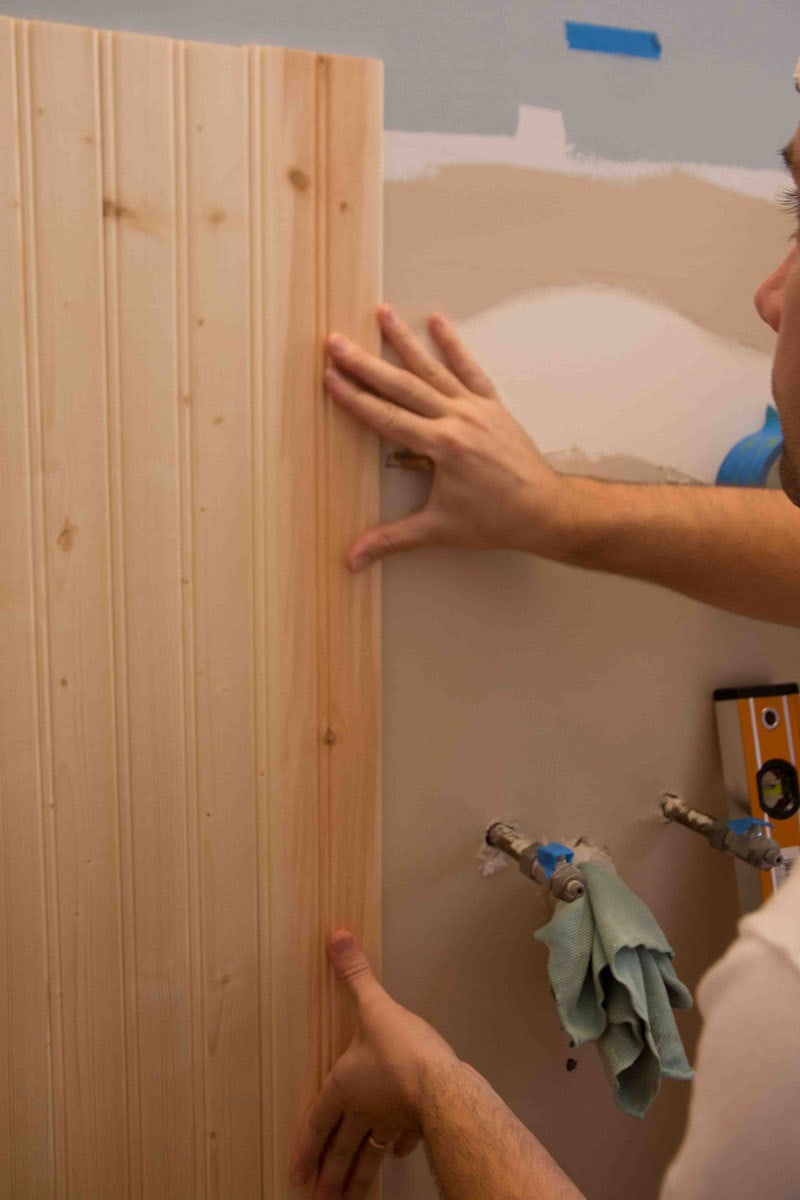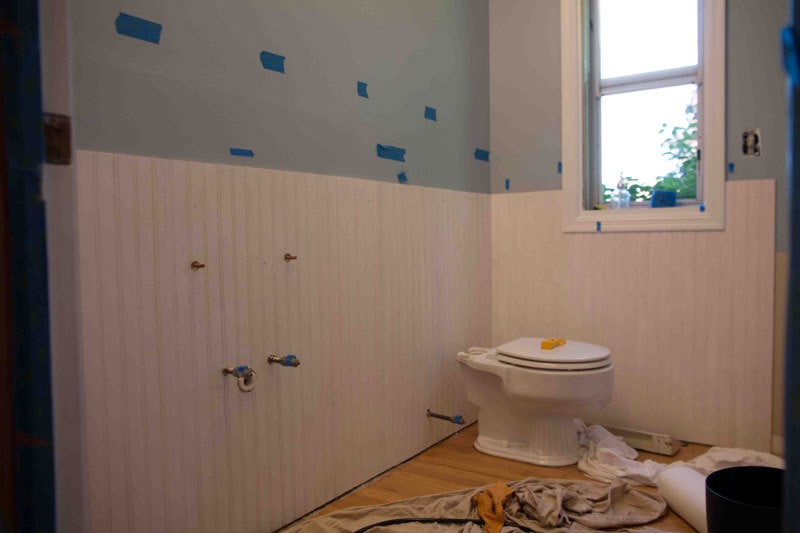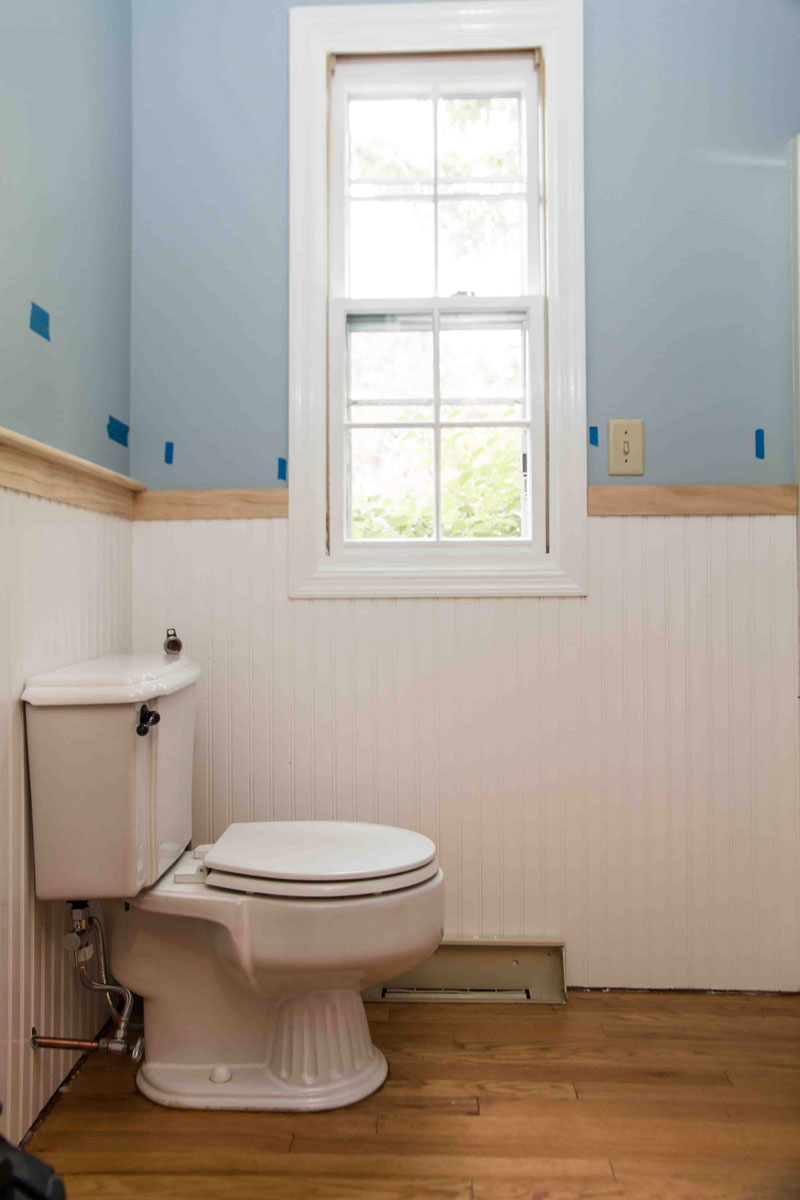 You might notice, we went with a tongue-and-groove bead board over the sheets they sell at Home Depot. This was two-fold, not only did they look a lot nicer; but, it was easier to install around the existing plumbing. To save money, we chose to keep the toilet and the sink as is, they aren't pretty but they look a whole lot better with the blue paint and the white bead board. The entire bathroom looks brighter already! I am working on a comprehensive How To Install Beadboard post as we speak; but, want the final pictures before I post it!
We also brainstormed the look and the logistics of a recessed medicine cabinet. We ended up compromising on it's width, since we didn't want to have to cut through more dry wall, reinforce studs, and basically re-support the entire load-bearing wall. Basically, the recessed medicine cabinet will look the same on the outside; but, inside, the recessed portion will only be 2/3 of the width. This will cut down significantly on the work required. Because we don't need that much storage in there, it isn't a problem and the benefits far outweighed the costs!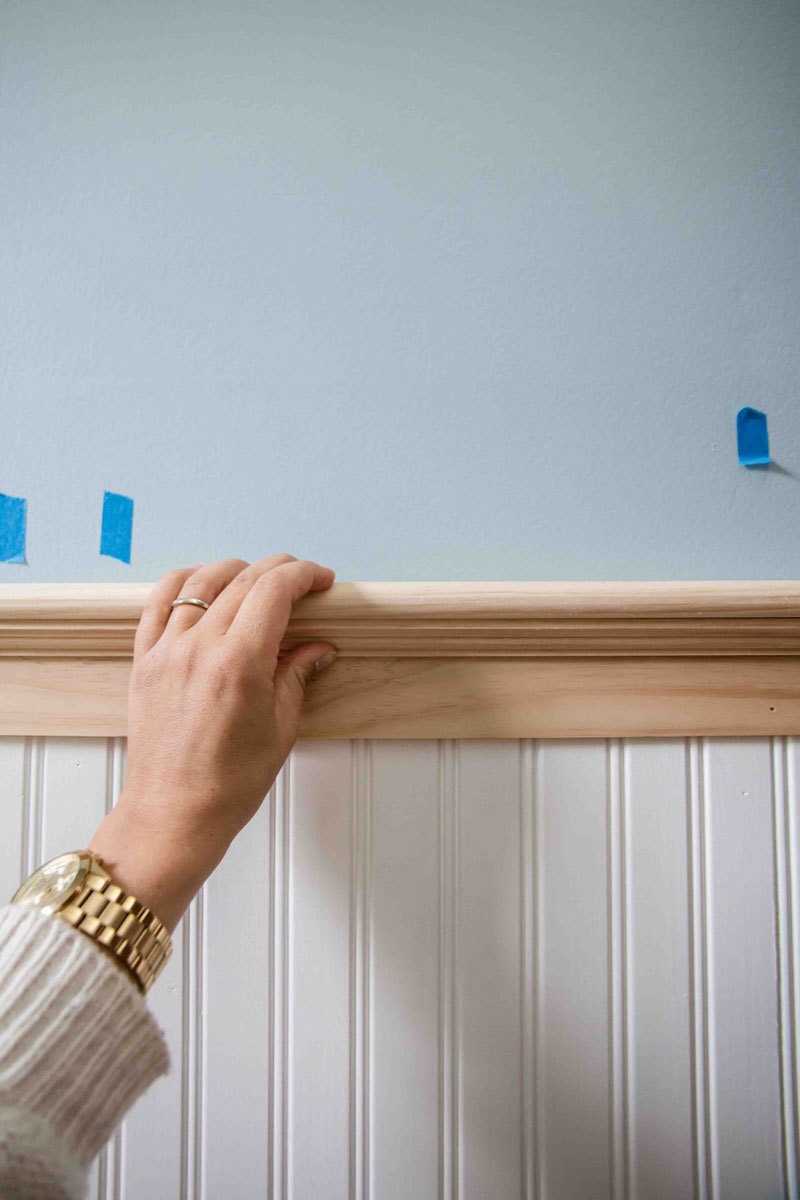 We ended up going with blue paint instead of the gray that was planned, (Benjamin Moore matched to Farrow & Ball's Parma Blue) because it looked cleaner and it worked well with Eastern Charm's fabric, which I based the bathroom design around.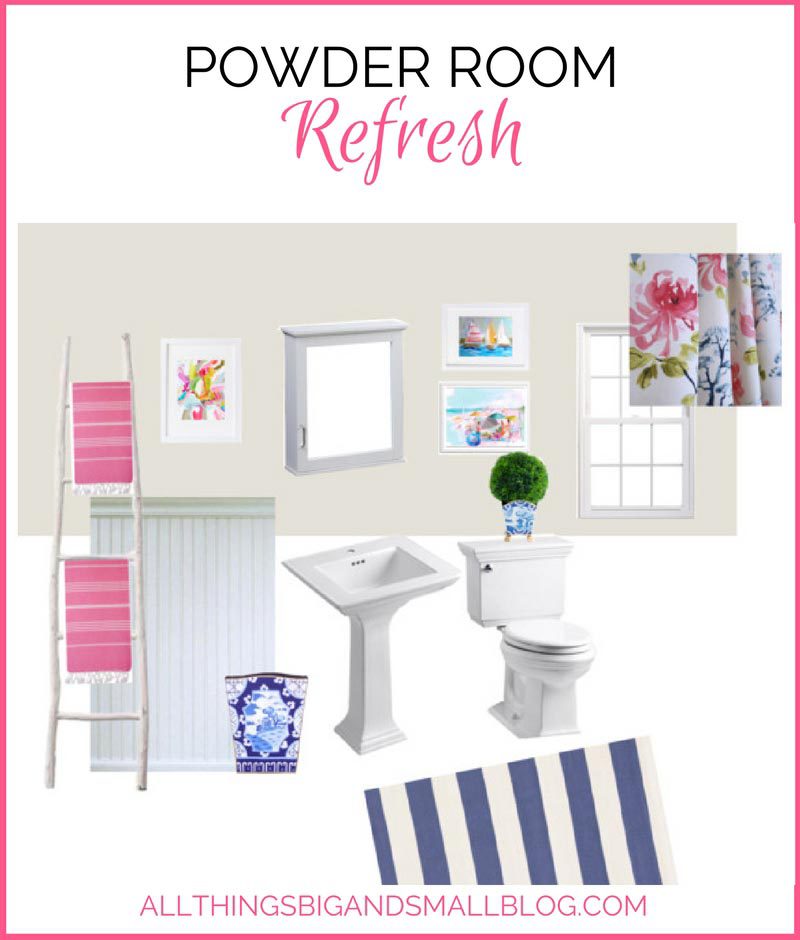 Here is the remaining To Do list (you can see it is going to be a busy next two to three weeks!):
Install top of bead board trim
Paint rail of bead board trim
DIY Roman Shade
Build, paint, and install recessed medicine cabinet
Install art and accessories
If you are just catching up make sure to check out my plans and progress in Week 1 and Week 2
Thanks for checking in on the progress! I cannot wait to show you some more finished results next week! Make sure to check out all the amazing DIY bloggers participating in this round of the One Room Challenge at Calling it Home!