Pink Bow Christmas Tree: Decorating kids rooms for the holidays couldn't be more fun in my opinion. And these fabulous 12 ladies are sure to provide you endless inspiration! Modern Glam's beautiful girly holiday bedroom decor couldn't be a better example of it! Today I have the pleasure to share my little girls' rooms as well.
PINK BOW CHRISTMAS TREE
First, I'll share our baby girl's nursery–it's seen a few changes in the past few months since Sweet Caroline's arrival (she is a our littlest at 4 months old). The nursery was my son's, then my third daughter, Brooke's, and now it's Carolines. So there is a bit of blue and a bit of pink!
So I thought it only appropriate to decorate a gold mini tree with blue, pink, and green bows to pull the room together. That, and a few light pink nutcrackers tastefully wearing a bonnet. What can I say, real men wear pink 😉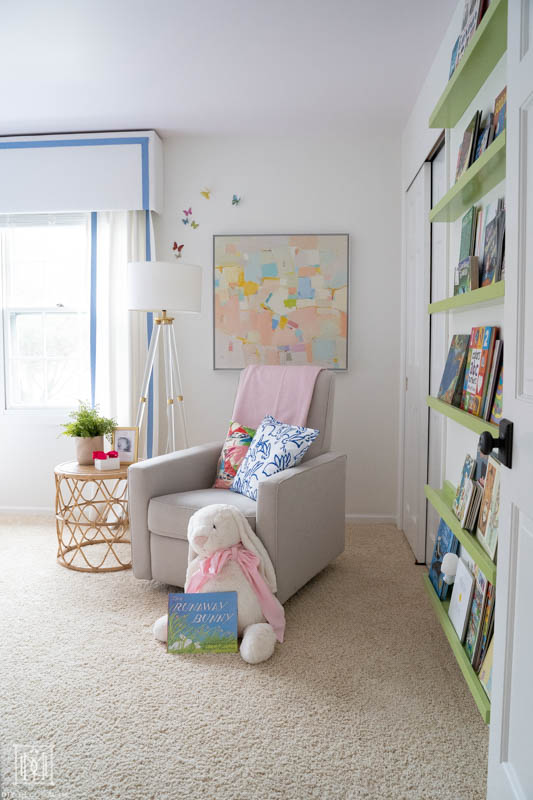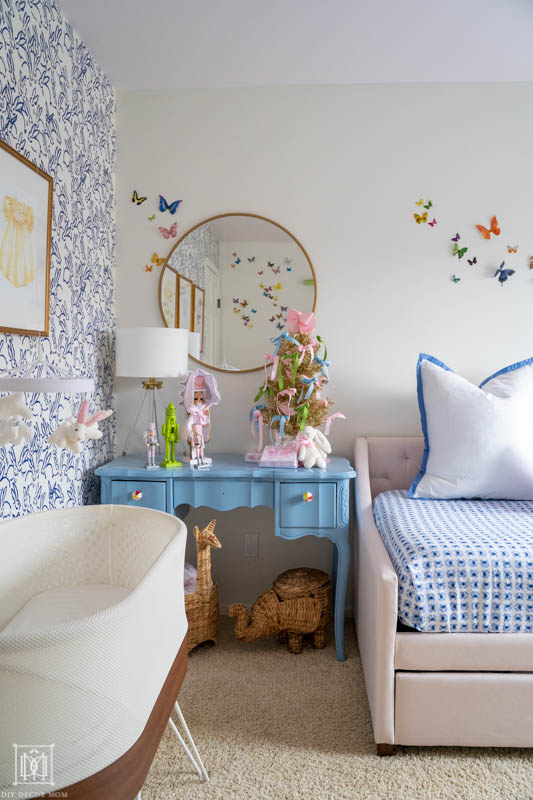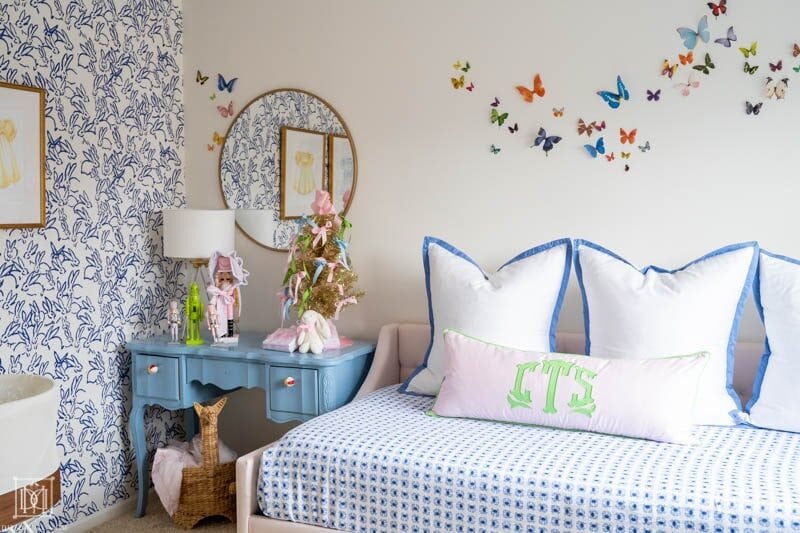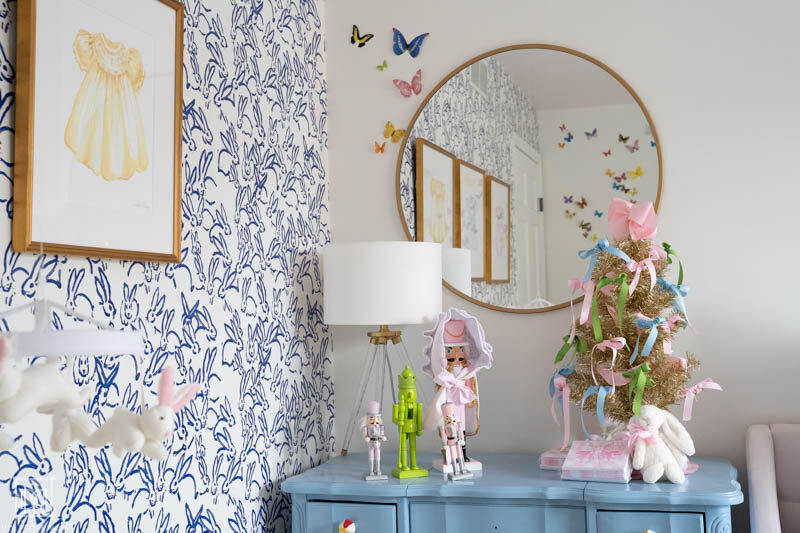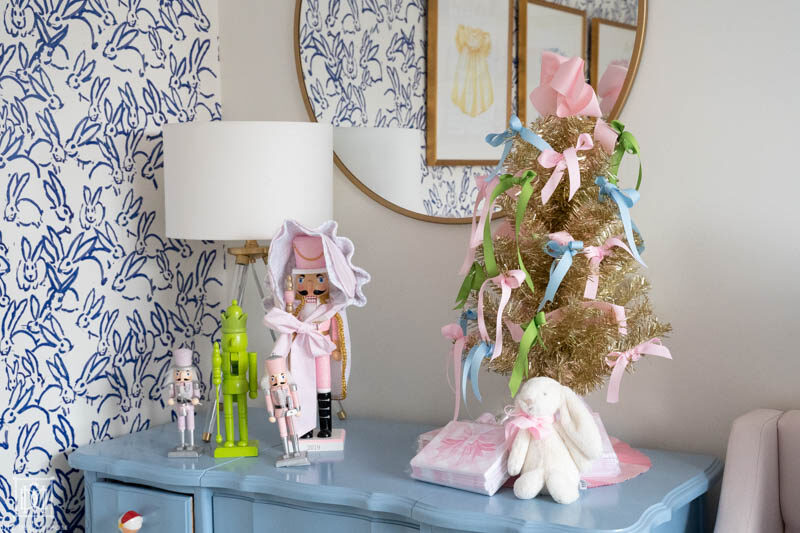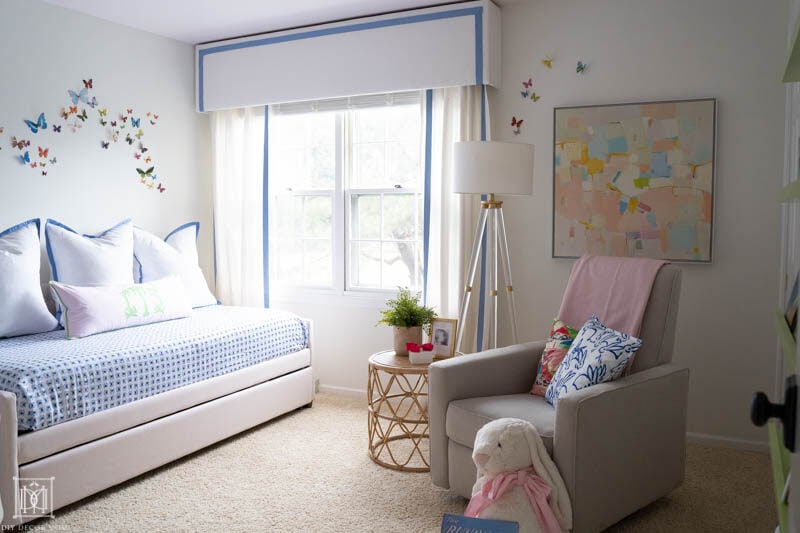 Next up, I'll show you our "big girls room." Our two older girls (ages 6 and 2) share a room and it pink perfection! This year, we updated the room with some new Wallpaper in preparation for its final makeover of built-in bunkbeds (see the plans here.) I used this wallpaper as the color palette for their Christmas tree.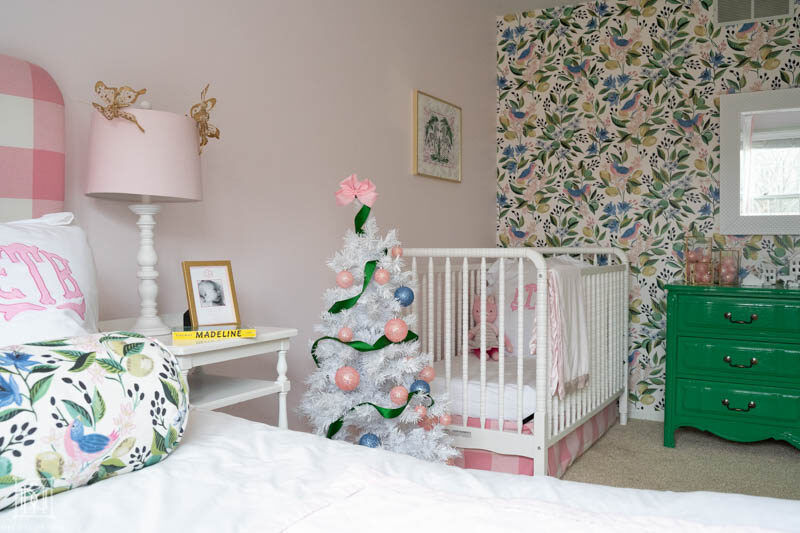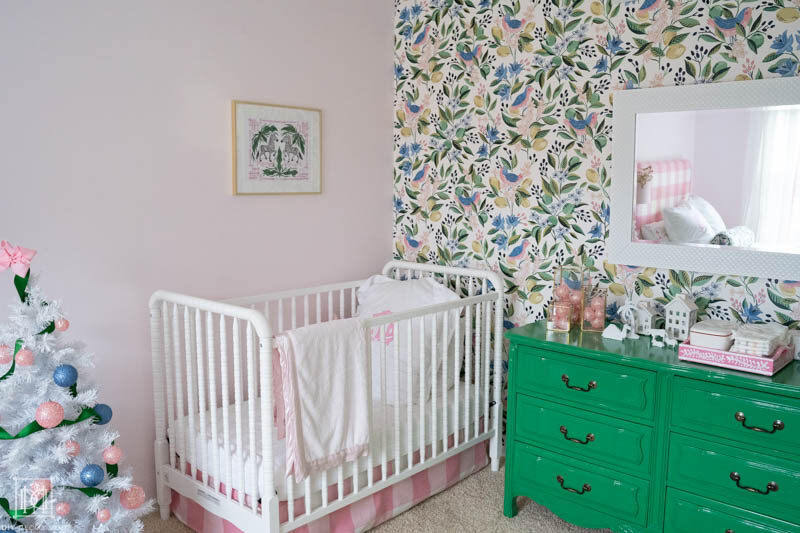 Like any tree it's even more magical when it's lit up at night. They like to use it as a nightlight, although I usually sneak in and turn it off in the middle of the night because it is a bit bright.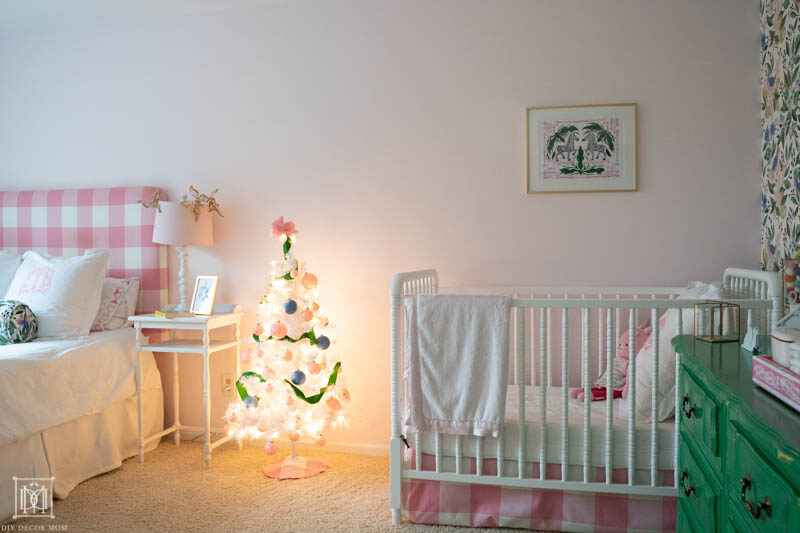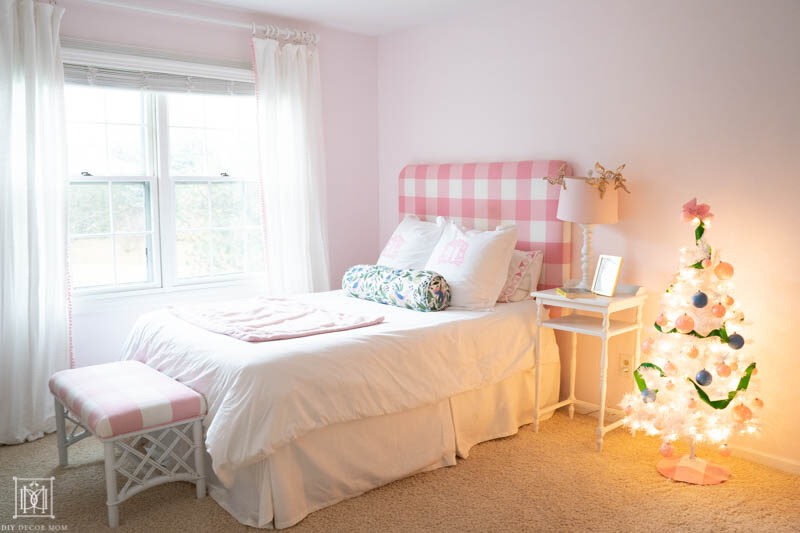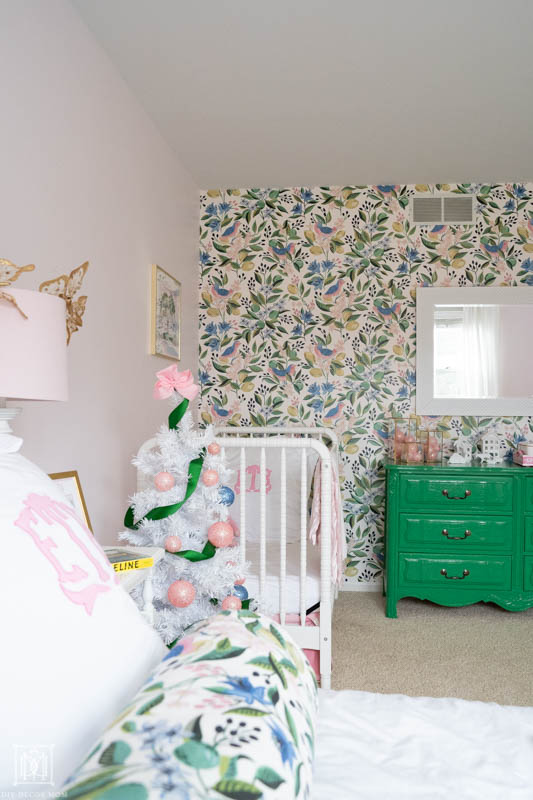 Now make sure you check out the other fun kids holiday spaces, At Charlotte's House is one of my dearest friends and I know she outdid herself on her playroom! And you won't believe how she made those Christmas trees!
Two Twenty One / Modern Glam / DIY Decor Mom / At Charlotte's House

The Lily Pad Cottage / House by Hoff / Organized Mama / Kaleidoscope Living

C.R.A.F.T. / Lemon Thistle / Kate Decorates / Love and Renovations / Inspiration for Moms