This is a sponsored conversation written by me on behalf of SSM Health St. Mary's. The opinions and text are all mine.
I won't lie. I am NOT a happy pregnant lady. You know those pregnant women–the ones that just radiate contentedness? The ones who have that Earth Mother/ fertility goddess glow about them? They ones who rave about their big bellies and the miracle of growing a life inside them?
Well, I am not one of those moms.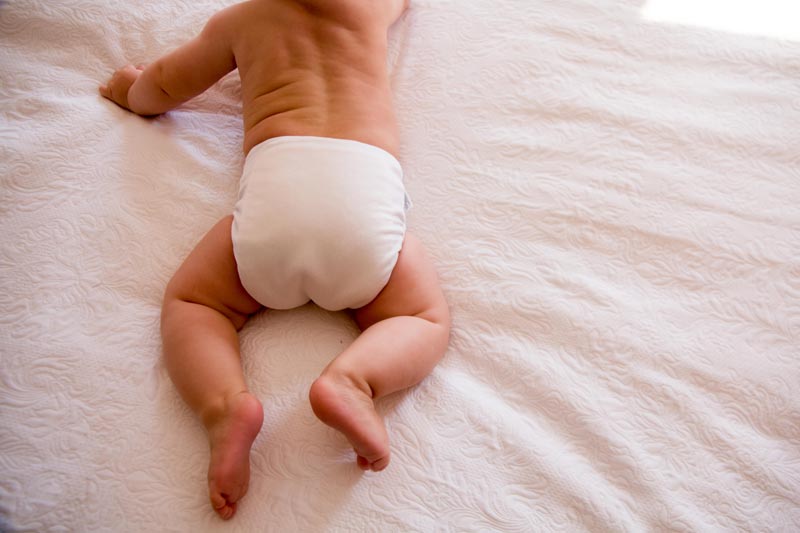 Yes, I am crunchy. I have had three amazing natural births, I have breastfed all of my babies exclusively for 14 months, and practiced baby-led weaning once they began solids at six months. We even use cloth diapers in conjunction with disposables to reduce our eco footprint. I truly love being a mother (most parts of it 😉 and try to do things as natural as possible. I absolutely LOVE holding my baby close and knowing that not only did I grow them for 9 months in utero; but that my body can give them everything they need for at least six months after birth. I love knowing that I can soothe them when they need comfort. But, I do NOT love being pregnant.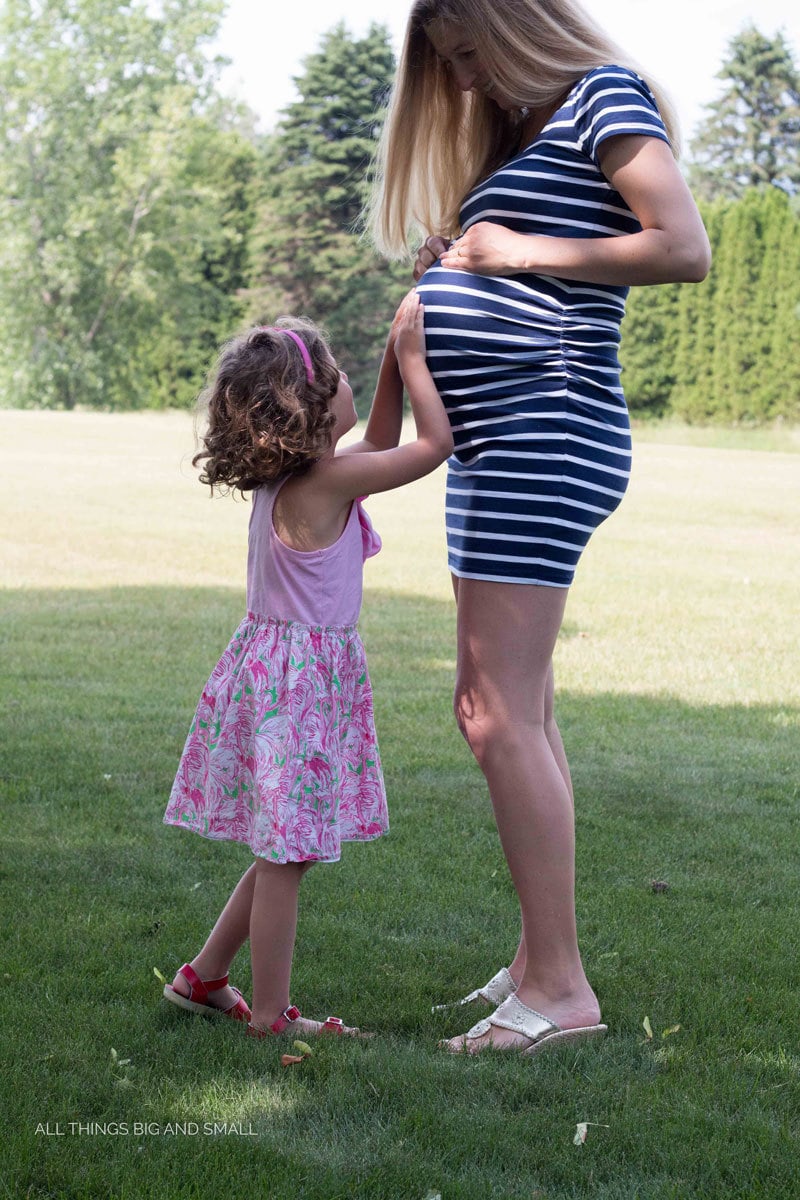 Now, I am not heartless. I do smile when I feel the baby kick (when it's not too hard in the ribs or the bladder), and I love knowing that my body is growing this amazing little human. It is truly a miracle and I feel incredibly fortunate: I have been blessed with getting pregnant easily and have birthed three healthy children. My body has done amazing things, and I am eternally grateful for it. But, pregnancy really takes a toll on me physically AND emotionally.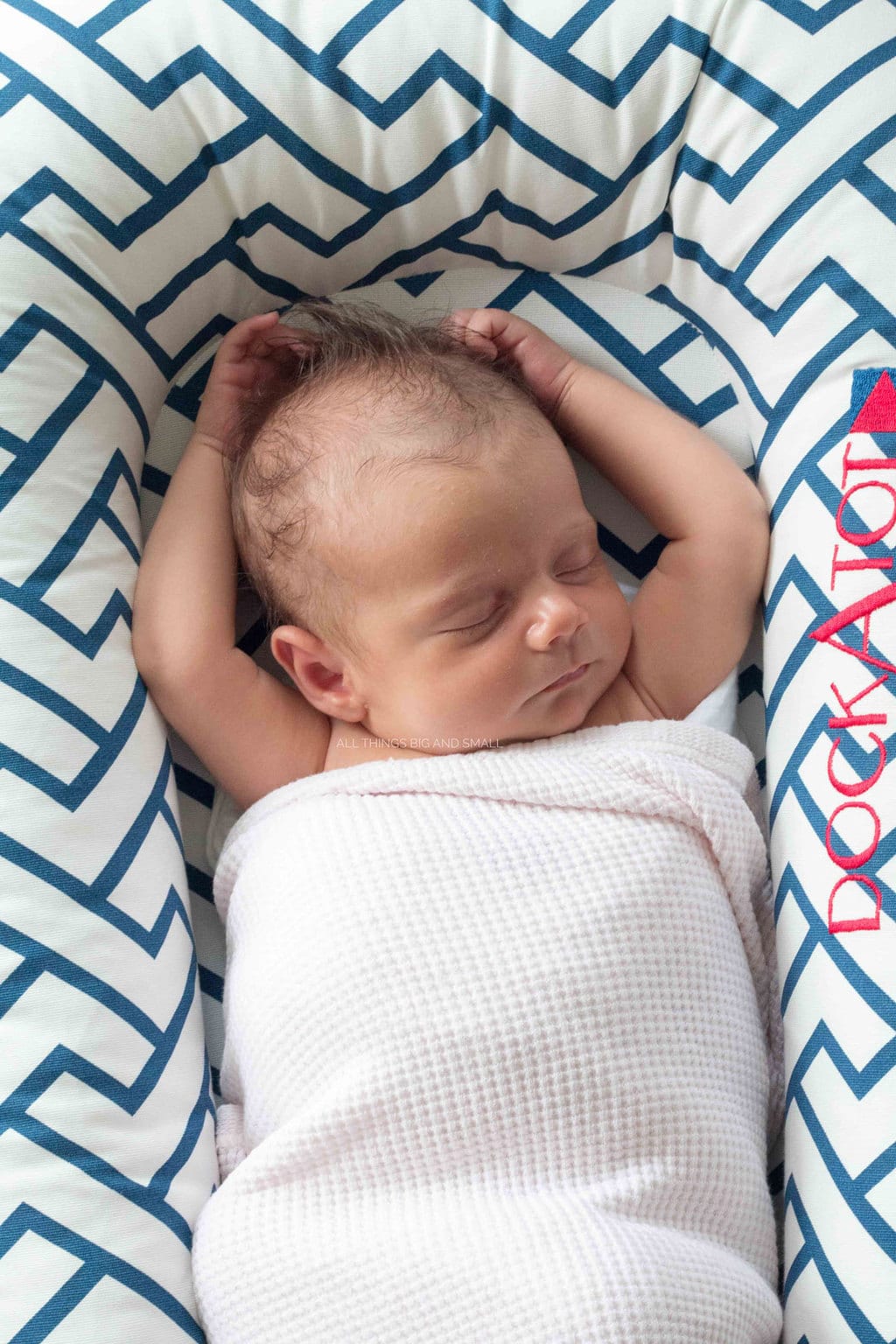 I have unpleasant but healthy pregnancies. With all three pregnancies, I suffered from horrible morning sickness weeks 5 through 14 which caused me to lose 10 lbs each time. I had Braxton Hicks (as early as 21 weeks) which only intensified with each pregnancy. I felt like I was one of those women who just wasn't "good" at pregnancy.
And I realize that it is absolutely ridiculous to say that. How are you GOOD at pregnancy or NOT GOOD? It's absurd; but, it's how I felt. I wanted to be one of those happy glowing pregnant mamas and instead I was a pregnant lady struggling to get through the day. I had mommy guilt for my unborn child and for the children I already had.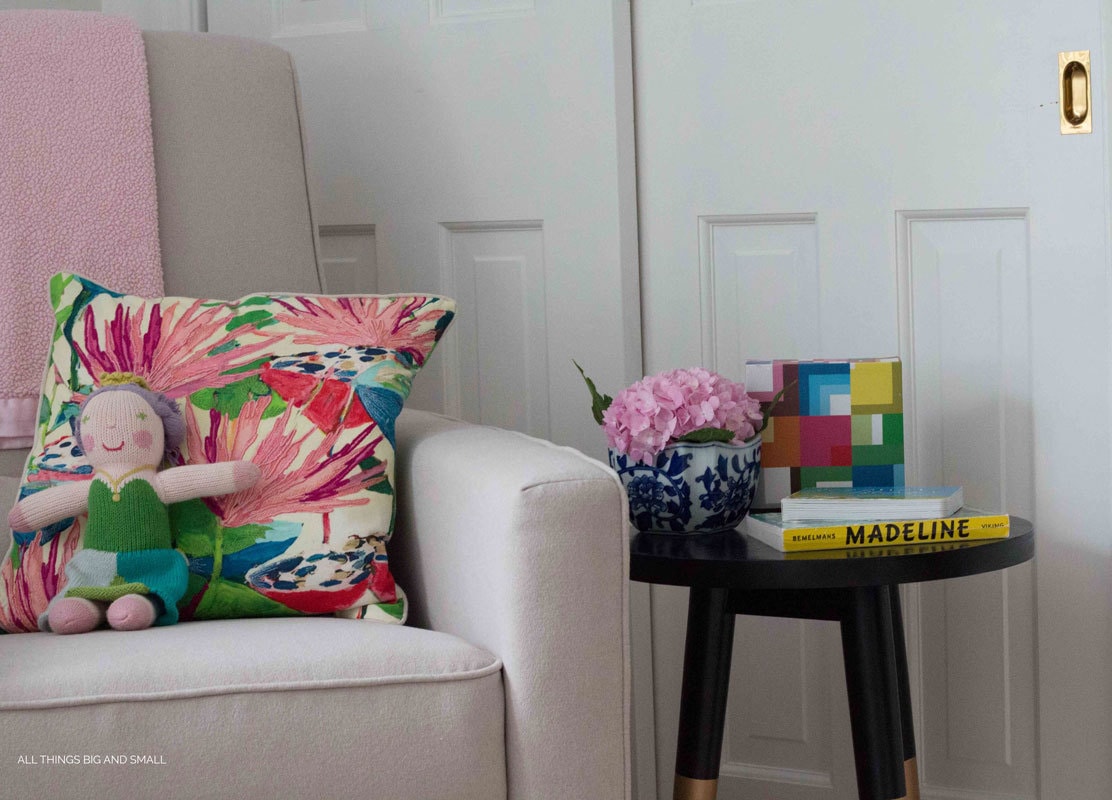 So as I sit here today and write this post with Brooke happily sleeping on my chest, and the two younger kids playing downstairs with their dad, I am reminded of how very different I am now than I was just over two months ago when I was 9 months pregnant. Most days were a huge struggle to just care for the kids until my husband, Evan came home from work. I was in full-on survival mode. Doing too much of anything–even just a walk to the park put me in contractions. Picking up my two year old son (who happens to be 32 pounds) made my whole abdomen seize up. For a very active person like myself, it was torture to not be able to do what I normally did. I was frustrated with my body even though I shouldn't have been.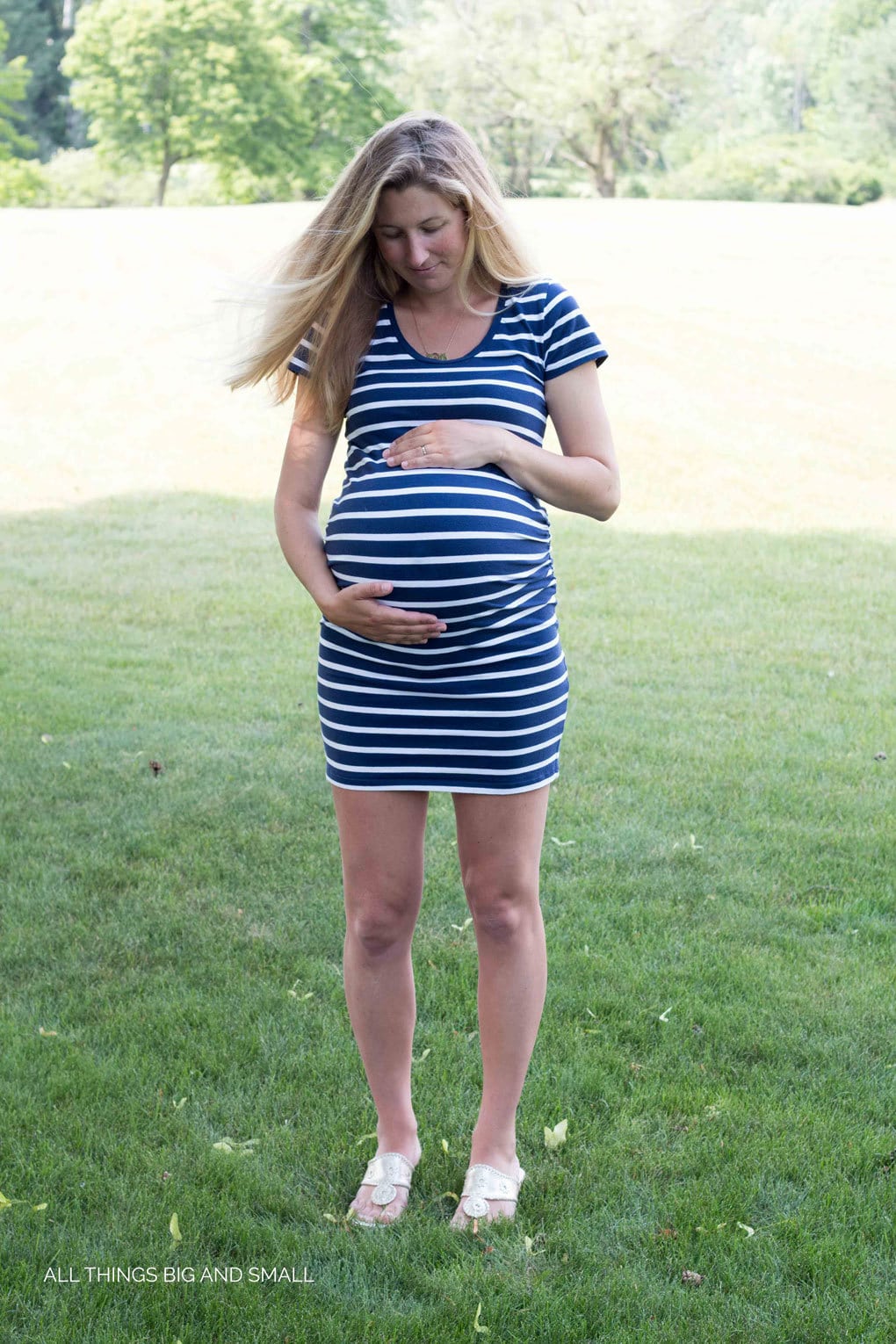 I had to learn to give myself some grace. My body was growing another human being and it was doing everything it possibly could to tell me to slow down. I couldn't and shouldn't compare my pregnancy to someone else's, just like you can't compare your birth to someone else's. C-section or vaginal birth, unmedicated or medicated, slow or fast labor, one isn't better than the other. Even though I have shared my experiences on how to make a birth plan and how to manage the pain of natural childbirth, what is ultimately best is finding a way that works for you. Every pregnancy and every birth is different.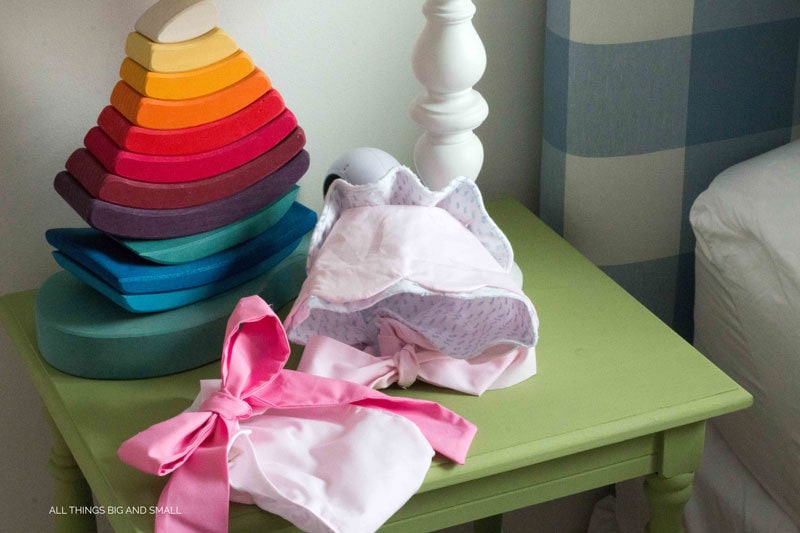 Finding a hospital and a doctor who support you is the smartest thing you can do. SSM Health St. Mary's supports all types of births. They are known for their personal support and attention throughout the pregnancy and birth journey. St. Mary's Family Birth Suites offers childbirth classes to educate parents on what to expect and how to navigate labor and delivery, and they even offer baby care classes to help new parents learn how to bond with and care for their babies. To help get breastfeeding off to a good start, St. Mary's Family Birth Suites has lactation specialists on staff to help. I used a lactation specialist each time to address breastfeeding problems I experienced. You would think a third time mom would have it down, but I faced different challenges each time.
Whatever hospital you choose, remember that what your body is doing is absolutely amazing. Remember to surround yourself with a support team that will assist you in your unique journey whether you are a glowing pregnant lady or a uncomfortable pregnant lady like me! Find out more about SSM Health St. Mary's and how they can help you on your pregnancy and birth journey here.
Comments submitted may be displayed on other websites owned by the sponsoring brand.
This is a sponsored conversation written by me on behalf of SSM Health St. Mary's. The opinions and text are all mine.