Montessori Gifts: In our house, we don't have many toys but we do have quality toys. We are advocates of the "less is more" mentality with toys because, well, if you have kids you know that the toy situation can easily overwhelm any house!
MONTESSORI GIFTS
*affiliate links have been used at no additional cost to you. If you choose to purchase from one of these Montessori gifts links, I get a very small commission which helps keep this blog up and running!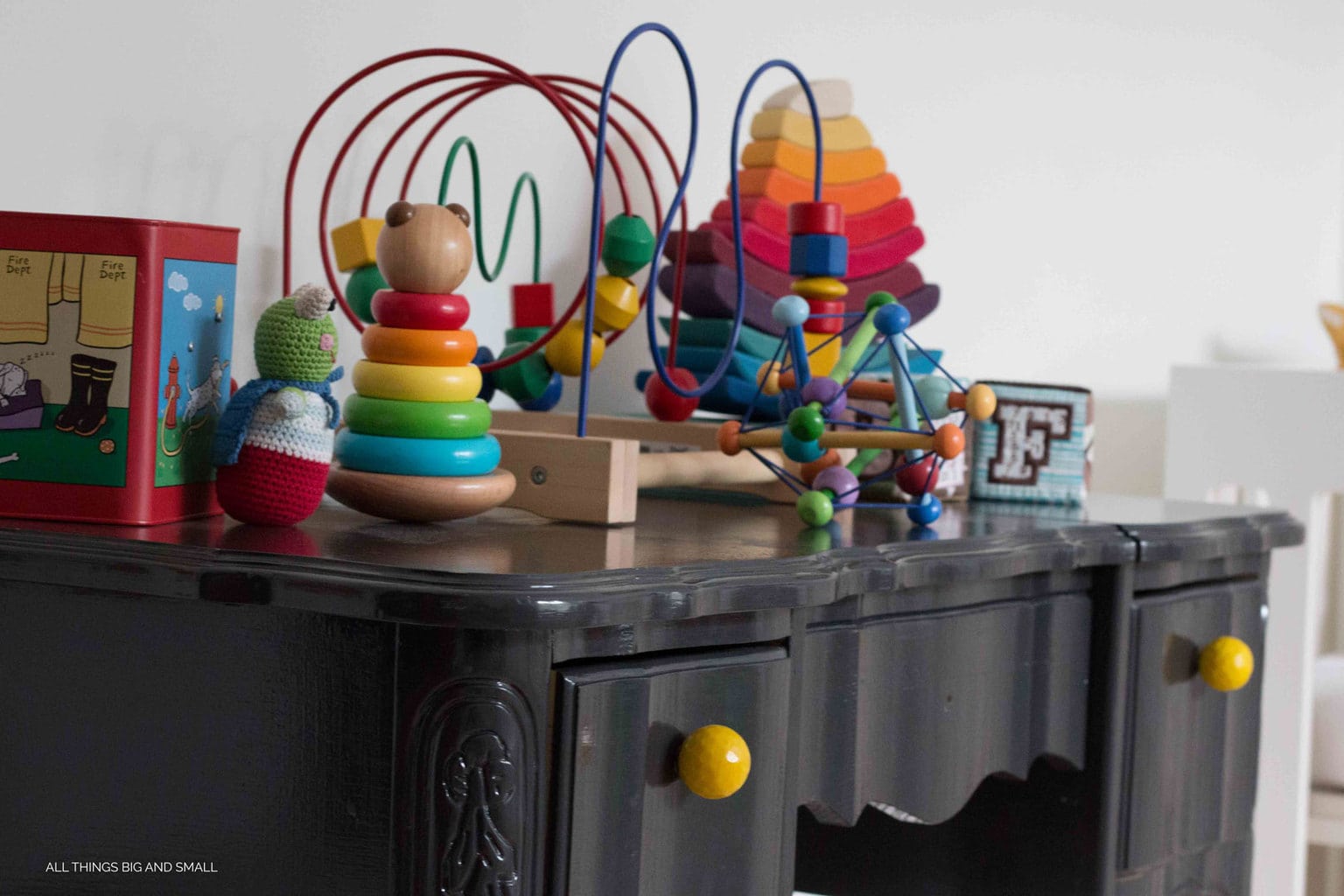 We have three kids but honestly after our first, we haven't bought many more toys! And you know what, it is so freeing (and great for the budget!) Our second child (our third is a newborn) plays with all the same toys as our oldest, Bowe, albeit a bit differently as he is two and she is four!
But that is the beauty of these open-end play toys, not only are they resilient and last through multiple kids; but, kids can use them in different ways. And NEVER have I had an older kid come over to our house and been bored. They always love using magnatiles or the puzzles!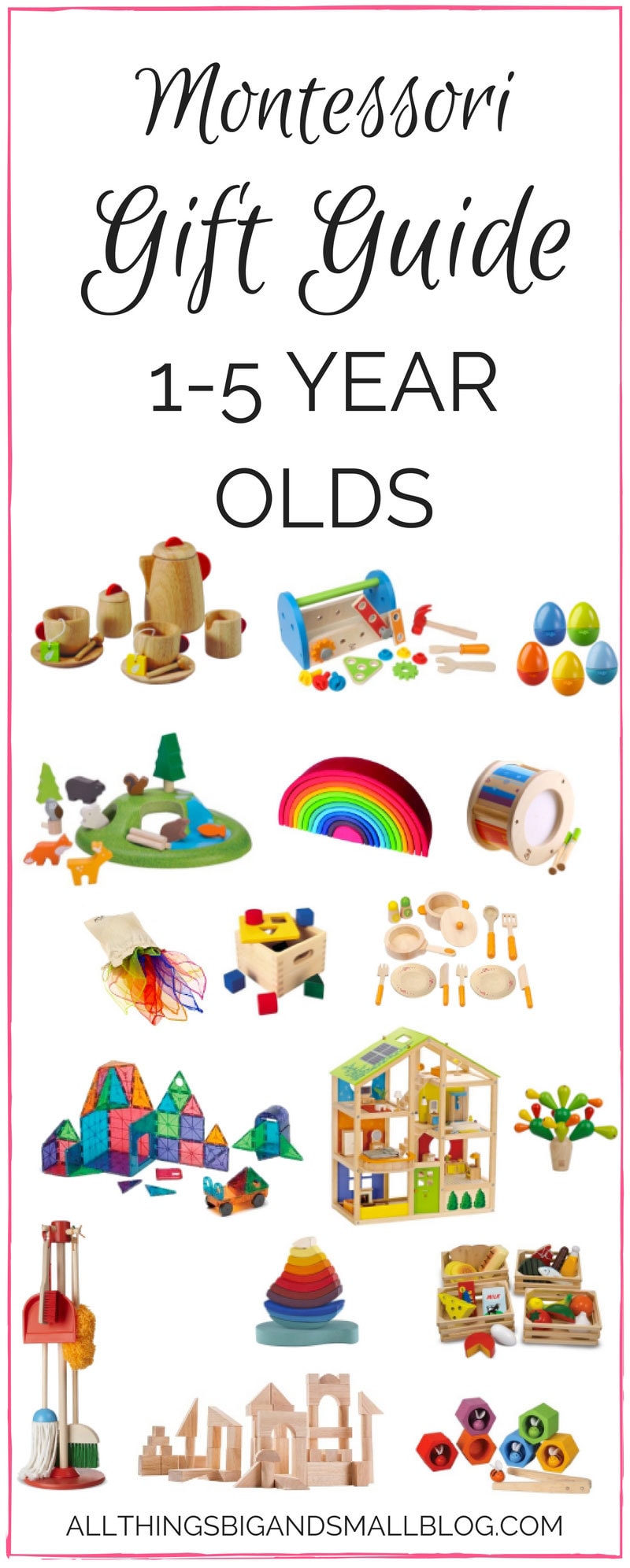 Tea set/ Toolset/ Haba Musical Blocks/ Animal Playset/ Grimms Rainbow/ Musical Set/ Play Silks/ Shape Sorter/ Wooden plate set/ Magnatiles/ Dollhouse/ Cactus/ Cleaning Set/ Building Blocks/ Grimms Sailboat/ Play Food / Beehive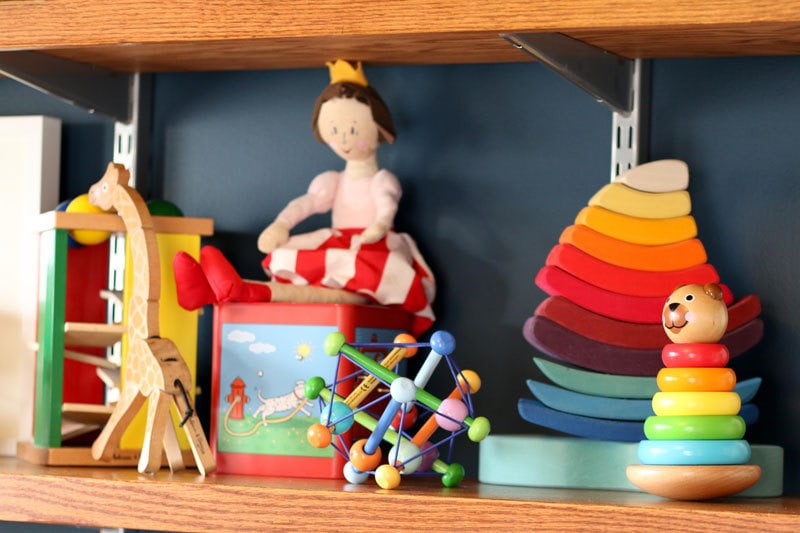 My philosophy with toys is threefold: 1) wooden is better (they last longer, are eco-friendly, and they are beautiful), 2) no electronics or annoying sounds, 3) and it has to appeal to a variety of ages. We invested in quality toys with my daughter as she has grown (only buying them for Christmas gifts and birthdays) and have amassed enough quality toys that this year, we probably won't be buying any more for Christmas maybe save some extra Magnatiles and building blocks because those are always in use! So after a lot of consideration, I put together this Montessori Gift Guide for any friends and family who are looking for good Montessori toys to give! These are all of our tried and true favorites, many of which are also present at her Montessori preschool!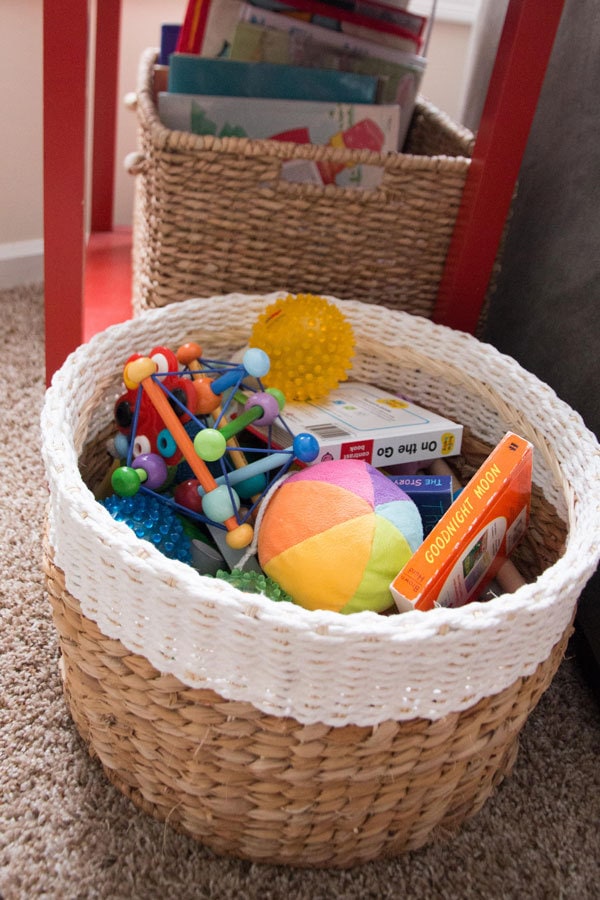 Downstairs, we have one cabinet for toys and one basket. We have a basket of blocks, the dollhouse and the kitchen and that's it! We rotate the toys on a regular basis to bring back life to old favorites and keep the kids interested. And it works! But I will go into that in another post! This is just our Montessori Gift Guide for toddlers and babies!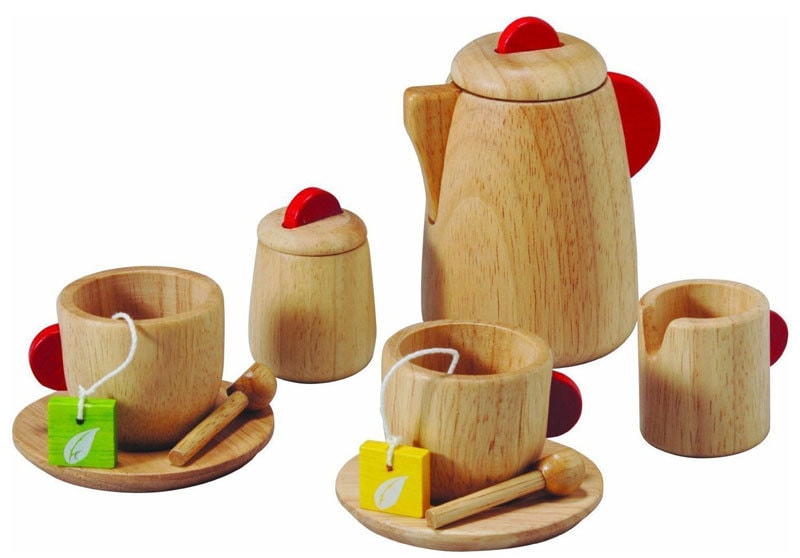 Last Christmas my in-laws gave my kids a play kitchen for Christmas, and stocked it with all sorts of wonderful and realistic quality accessories. We have another tea set, but this one is absolutely beautiful, and is made of natural materials like Montessori espouses! This realistic tea set would be the perfect way to keep kids engaged, and is a great add on gift for kids who already have a kitchen set!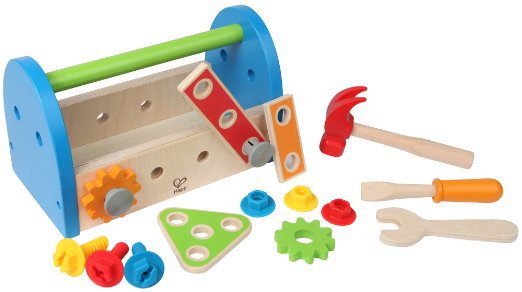 We purchased this toolkit for my daughter when she was one and she still uses it almost three years later! Whenever she needs to "work on her car" she pulls out her tools. And my son loves it too! Believe me, it is so much cuter and holds up so much better than any plastic tool kit out there!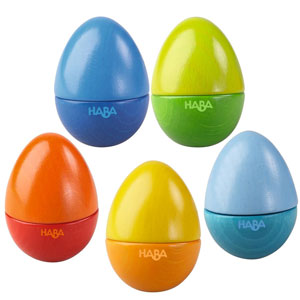 We have some similar eggs, but I wish we had these. My son still loves shaking our's and they are the perfect gift for any babies! Haba is a wonderful toy company whose toys are responsibly made and designed, and most of which are very Montessori-friendly!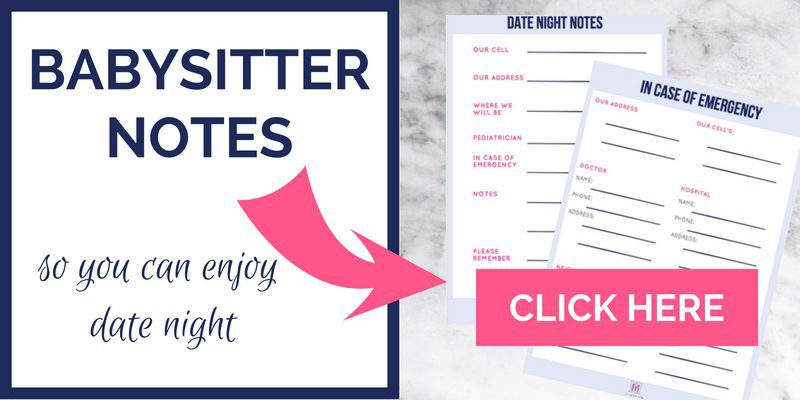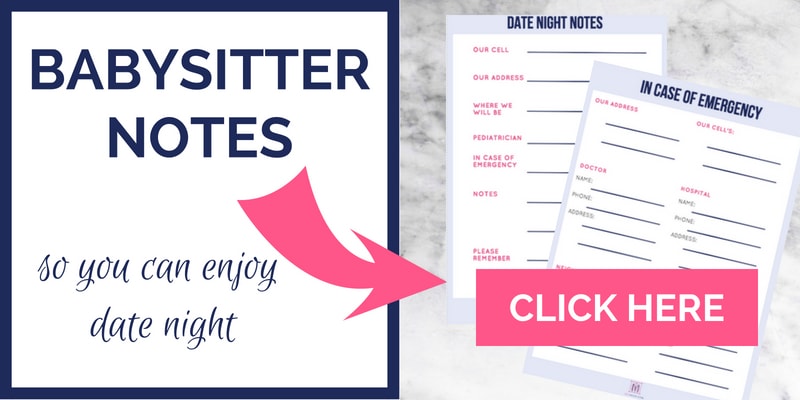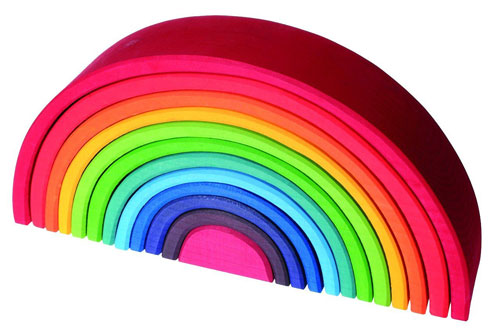 Grimms Rainbow is a classic Montessori and Waldorf toy because of its unlimited potential for imaginative play. Kids can make the rainbow, can make roads, houses, and tons of beautiful designs with the beautifully crafted wooden blocks. We have a Grimm's boat (see below) that was a gift to B when she was born, and the kids still play with it! It is completely nontoxic and the quality is unparalleled! Seriously, a beautiful toy that will last and please all the kids!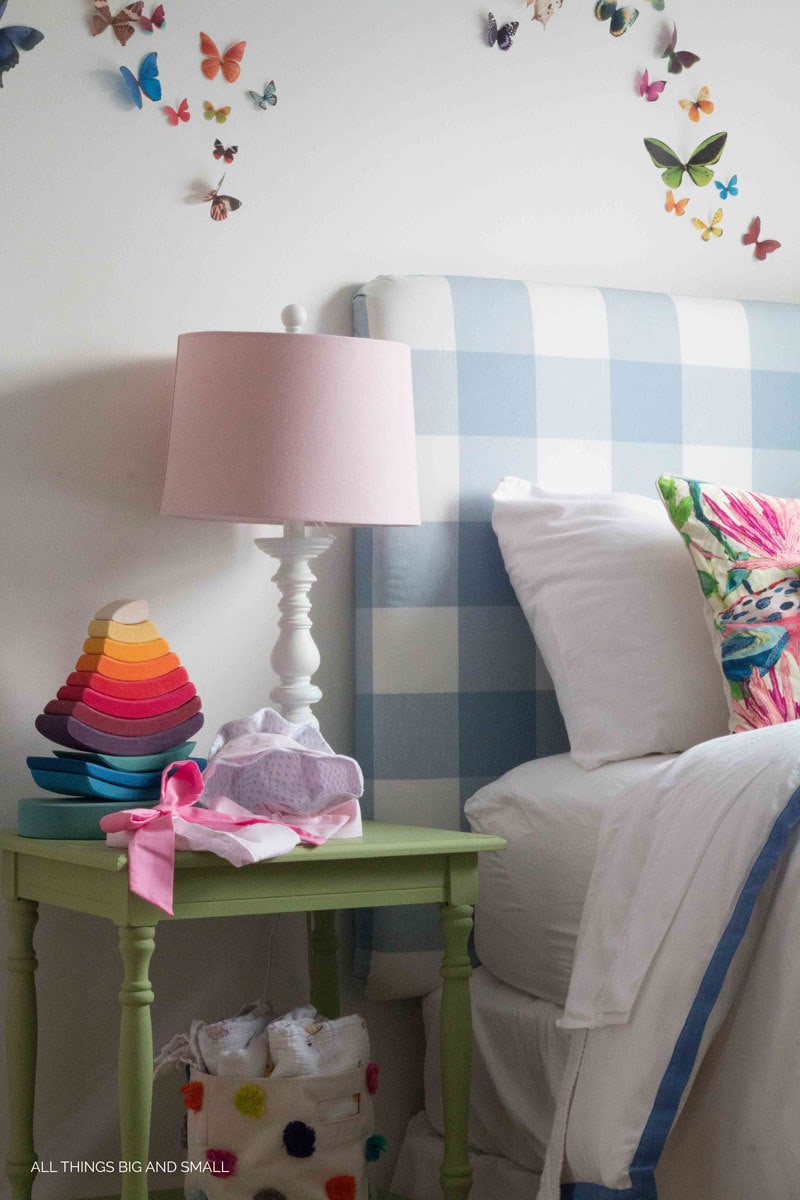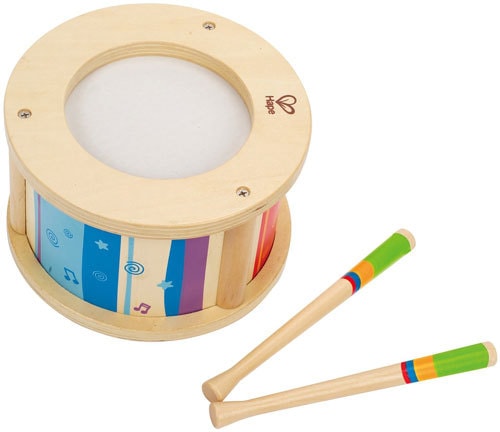 Nobody can make the argument that kids don't like music! And the louder the better in our house 😉 No, but in all honesty this is a great classic toy that any parent will welcome. The noise isn't too loud but the kids like playing with it still and the quality is fantastic! Hape is another one of those amazing brands whose products are sustainably produced and who have beautiful nontoxic wooden toys.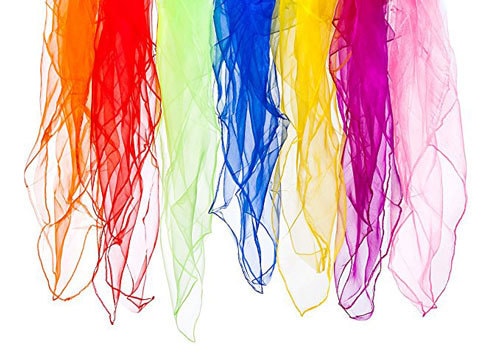 So this is a toy that you could probably DIY, but after dealing with some of this fabric I wouldn't recommend it. We bought these play silks for the kids for their present last Christmas and they still play with them! Babies love playing hide and seek with them, and older kids love making shawls, blankets, hair extensions (I kid you not!) and anything you can think of with them.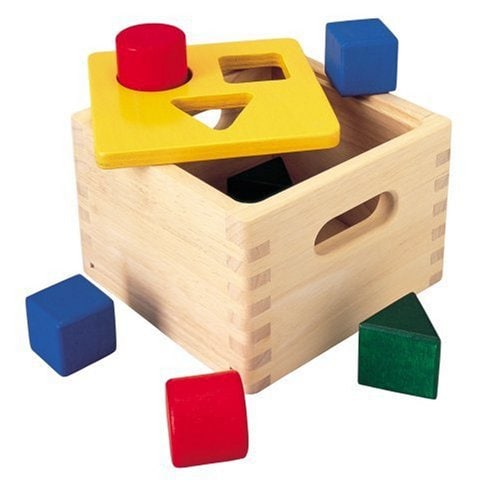 A shape sorter is such a classic toy, there is a reason why it is found on everyone's list. My kids love this one, and it has held up really well! Little ones love putting the shapes through the top or even just emptying and reloading the box. And the wooden and nontoxic paint and stain assuages any fears I have of my kids teething on them!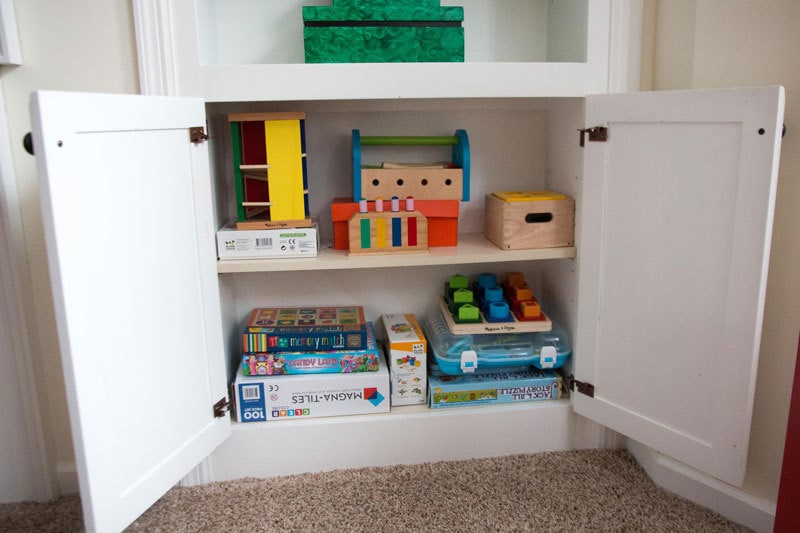 You can see into our downstairs toy cabinet here. It usually isn't this full, since we like to keep the toys with multiple parts to a minimum; but, periodically it is this full. And then we just have to weed out the unused ones. A huge part of Montessori at home is that everything has a place. We have since changed it so that only four toys go in there. Each toy has its own box (we use these) and the kids have been amazing about putting them away in the appropriate box each time.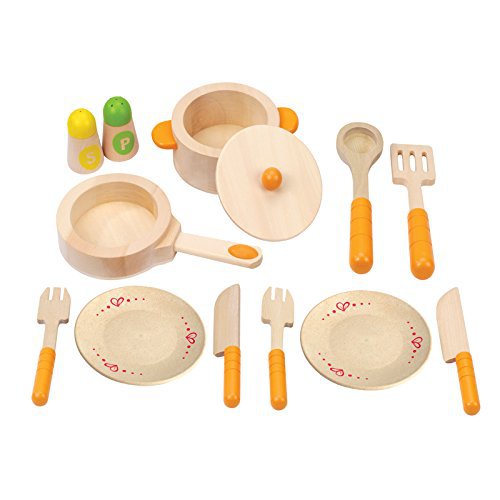 Another great imaginative play gift that all kids will love. I haven't seen any other tableware sets that are so complete and of such quality anywhere else! The Montessori practice believes that children should have beautiful things, and while some families use glass with their children even in their play kitchens, we choose not to. This is a great alternative! We have a plastic set of dishes and let me tell you, the dog hair is always getting stuck to it!
Anytime we have any new kids come over to our house the Magnatiles are used. Seriously, we had our friends over for dinner and even the dads were playing with them! They are seriously addictive and way too much fun! Like I said above, our kids are getting some more for Christmas this year for their "big gift." From what I have heard from other parents, it pays to buy the real deal and not the generics.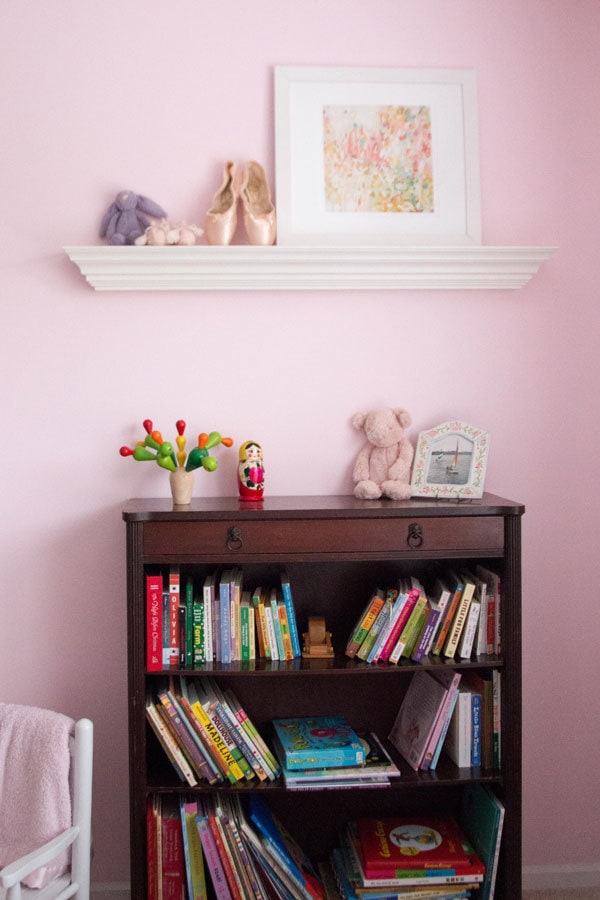 This cactus is a good toy for an older toddler or preschooler. And it looks beautiful when it's not in use!
The kids love the dollhouse they received from Santa. And our two year old son, Jack, actually plays with it way more than our daughter!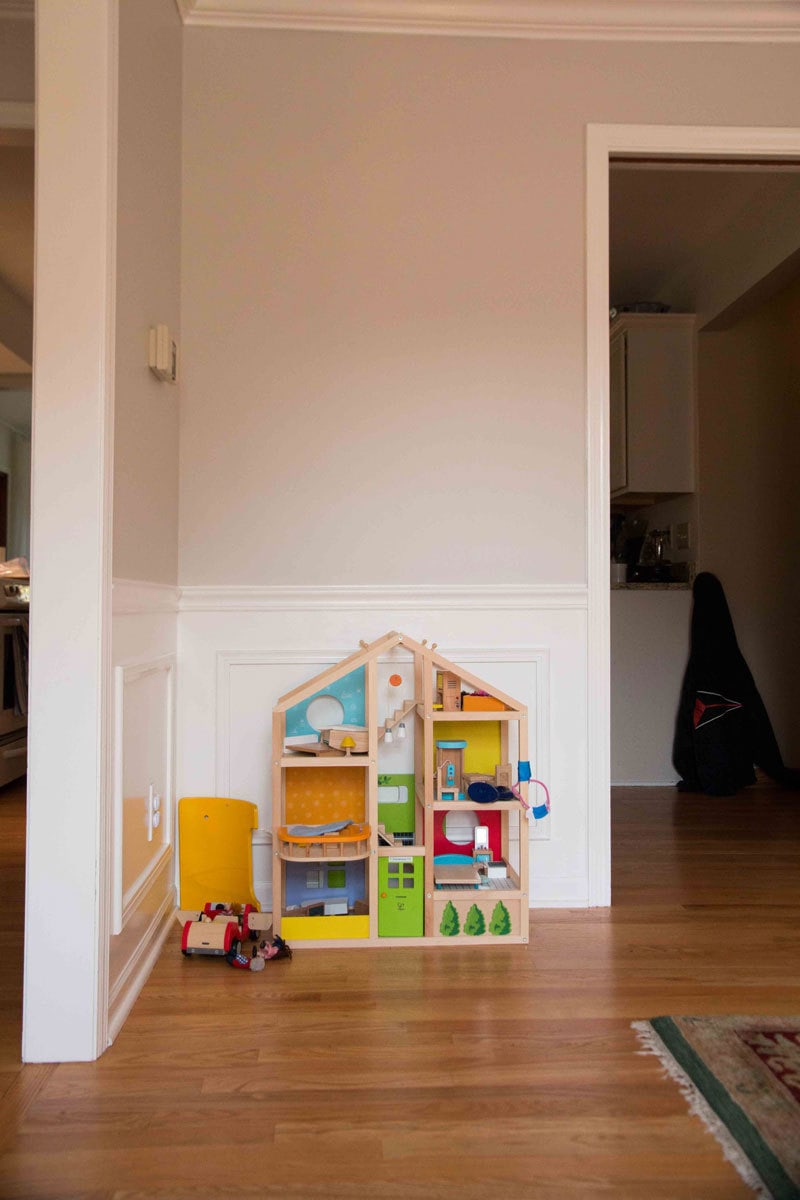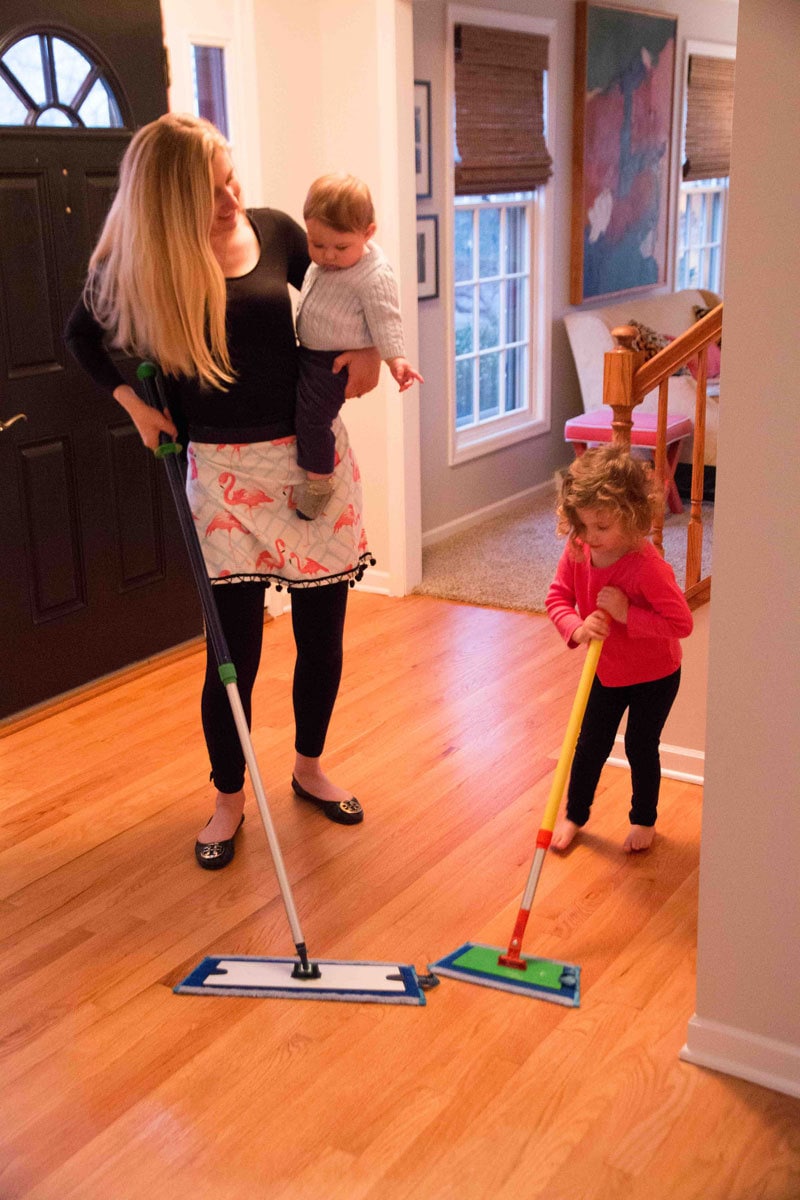 Cleaning Set: How to get a cleaner house without paying a cleaning lady? Clean with your kids! But really, any time I am sweeping my kids want to sweep too. We have a kid's mop from Norwex but it is no longer available but this adorable cleaning set is!
Not a fancy toy in any way but a toy that will be played with for years! My kids LOVE our plain building blocks. They make zoos, castles, roads, and towers out of them. This Christmas, they are going to receive some more blocks because their building aspirations often exceed our supply. These are beautifully made and hold up really well!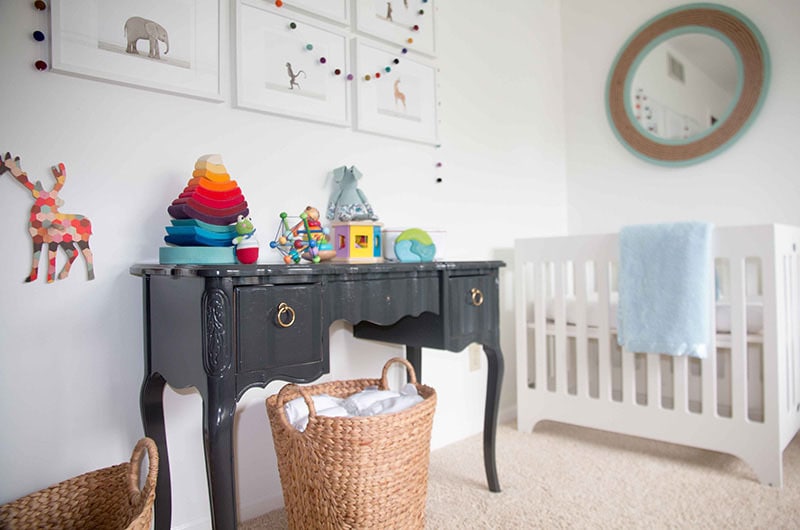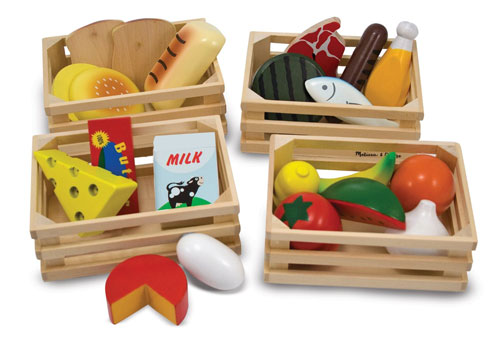 My kids love using their kitchen and regularly "cook" for me. We even have dinner parties 😉 This play food is the most realistic and nicest wooden set I have found that is affordable. If your kids are getting a toy kitchen for Christmas, this is a fantastic gift for relatives to give! Follow me on Instagram to see more of the real life dinner parties for imaginary friends!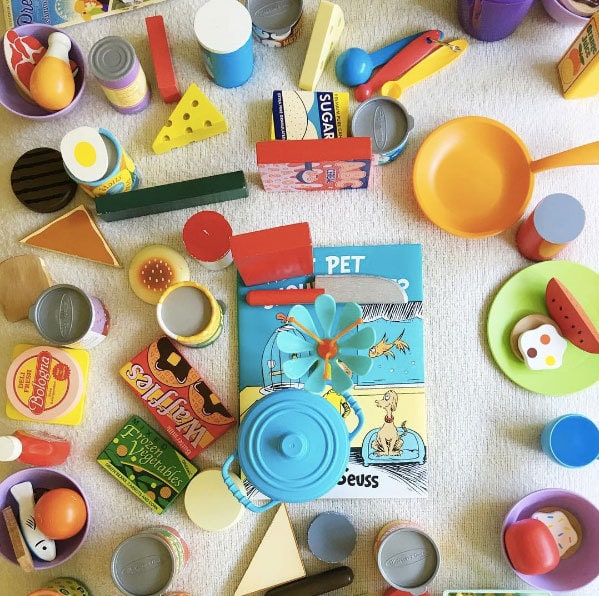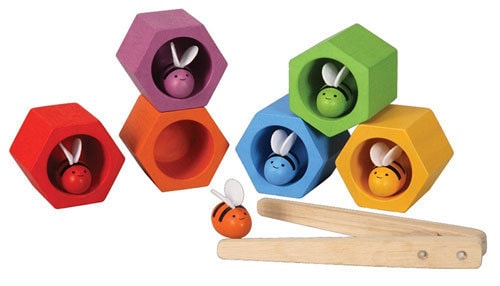 This beehive is a great fine-motor toy for older toddlers. My son loves playing with it without the tweezers at age two and just putting the bees in and out of the hexagons, while my 4.5 year old uses the tweezers well. A fantastic birthday or Christmas gift for any three year old and up! And plus, look how pretty it is!
Tell me, what are your child's favorite Montessori gifts?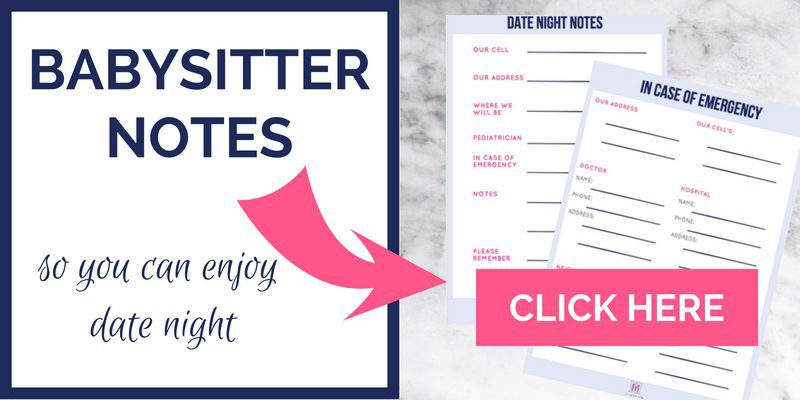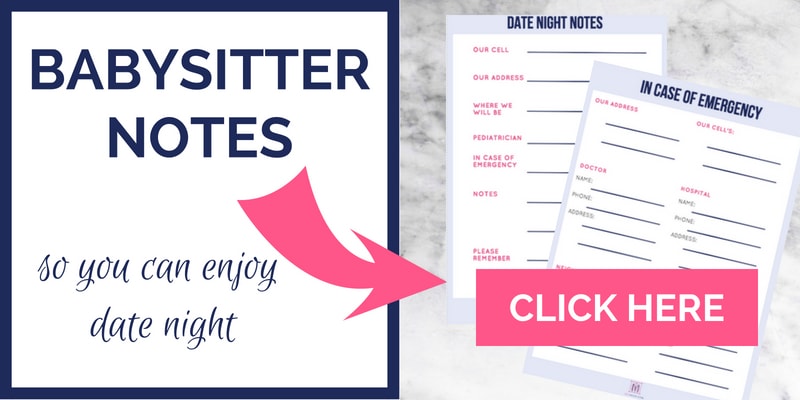 IF YOU LOVE THIS, YOU'LL LOVE THESE TOO!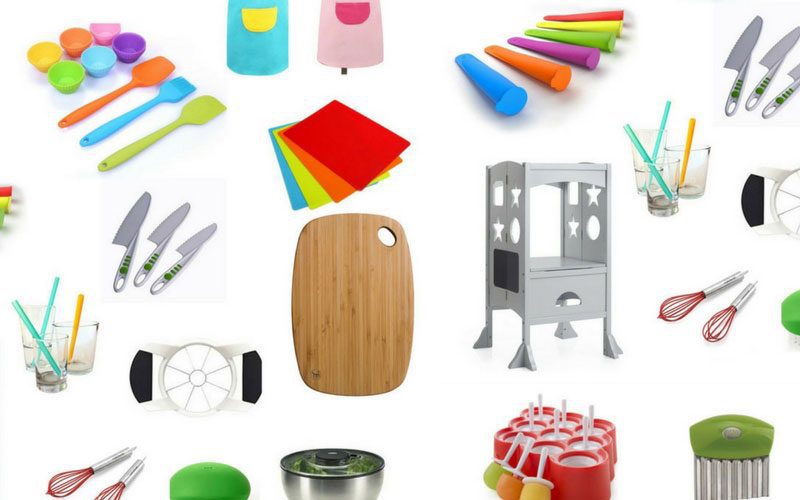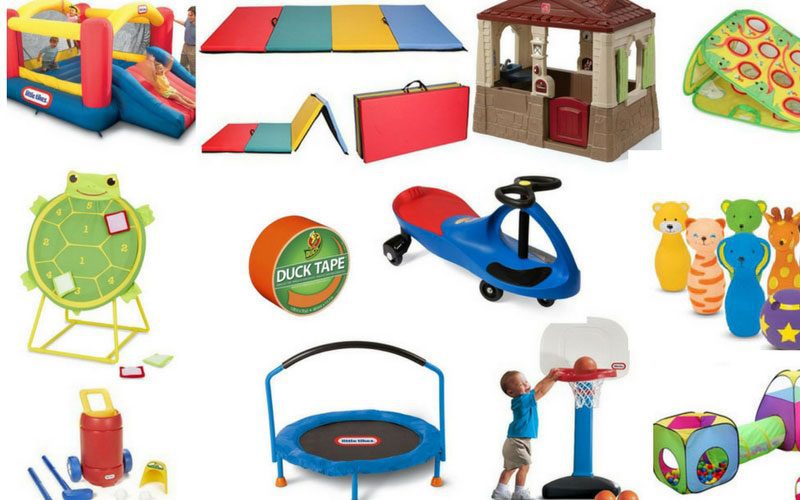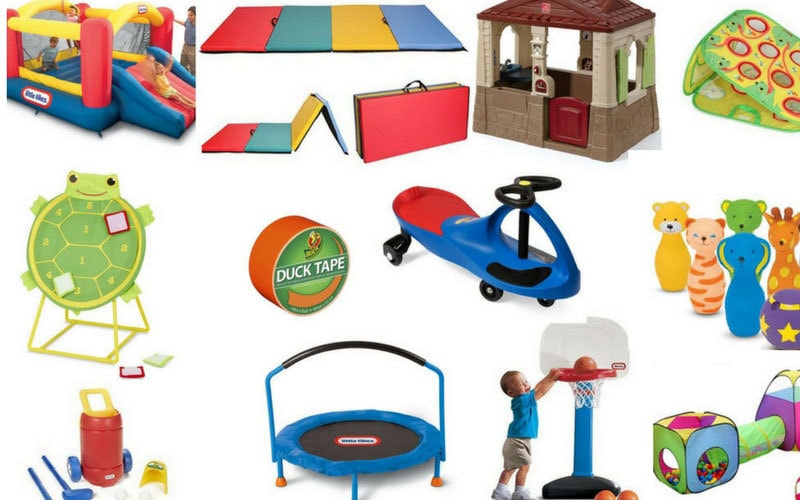 Toy Ideas AKA How to Survive Long Winters with Kids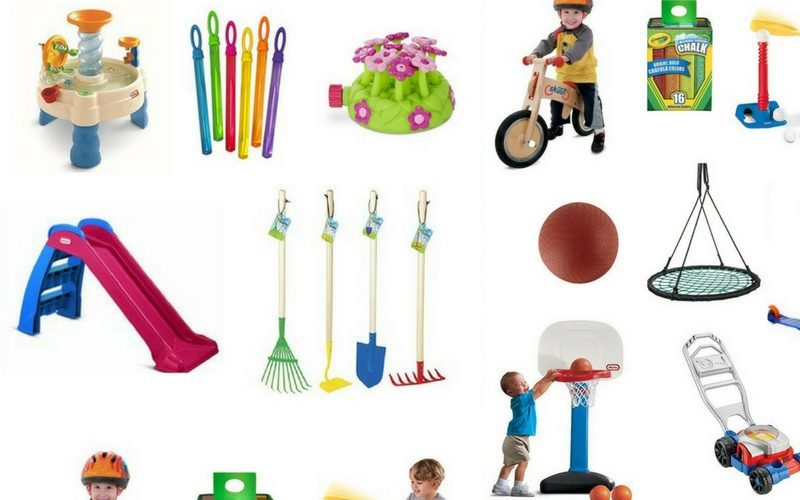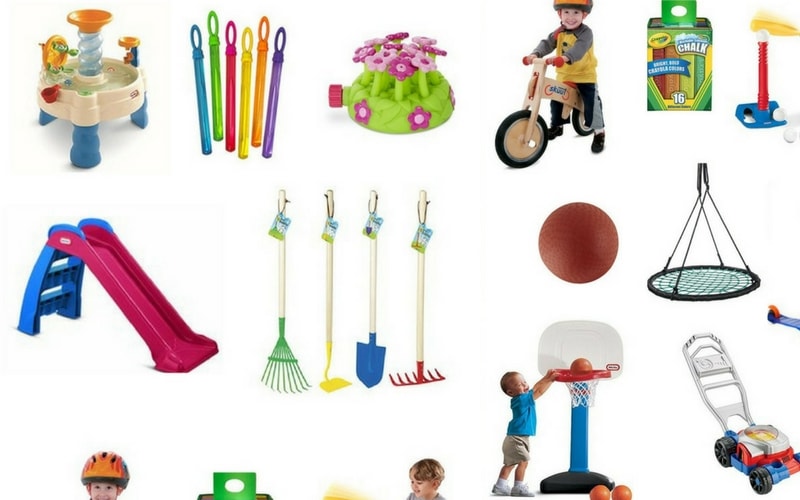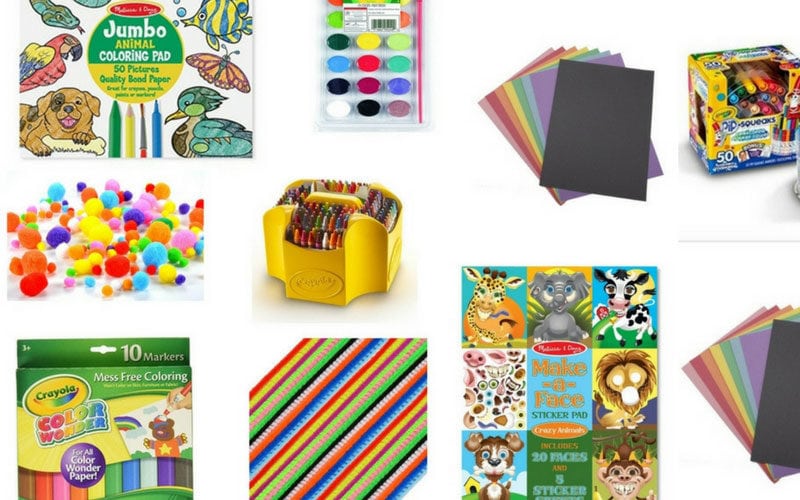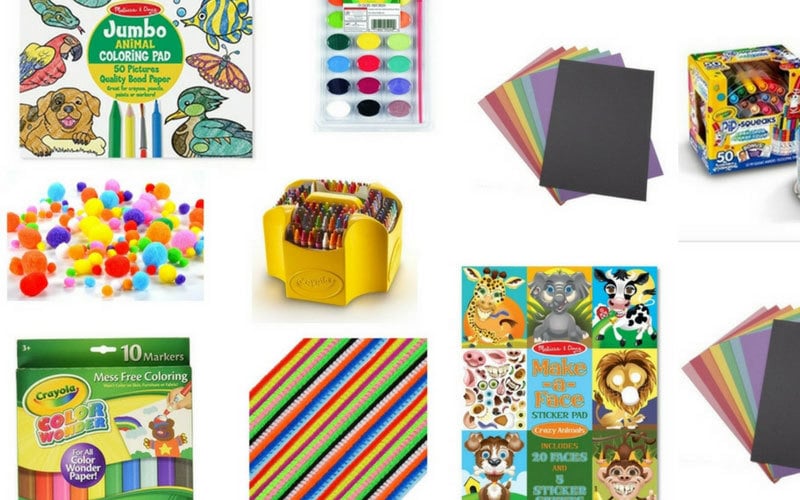 Art Gifts for the Preschool Artist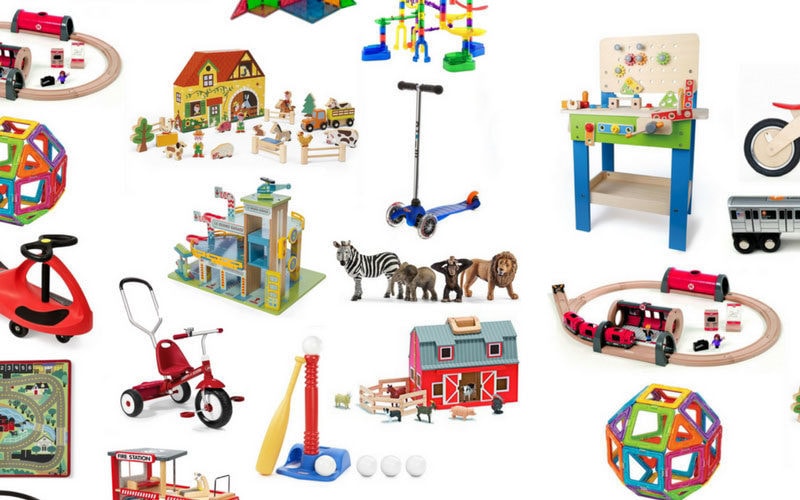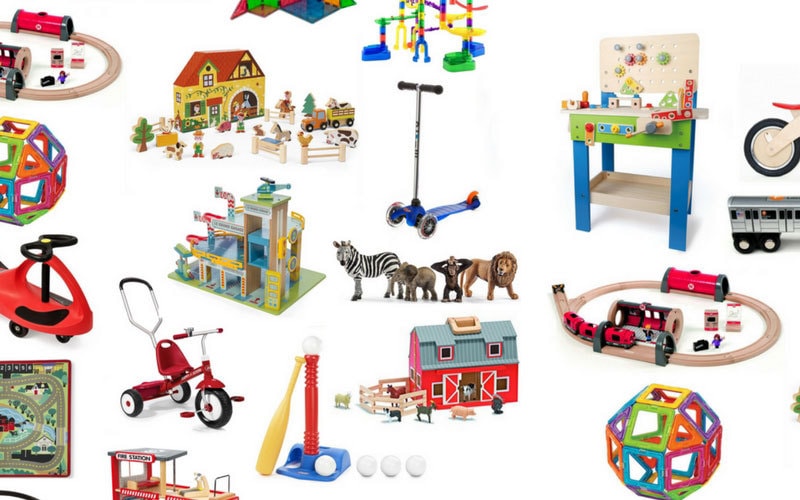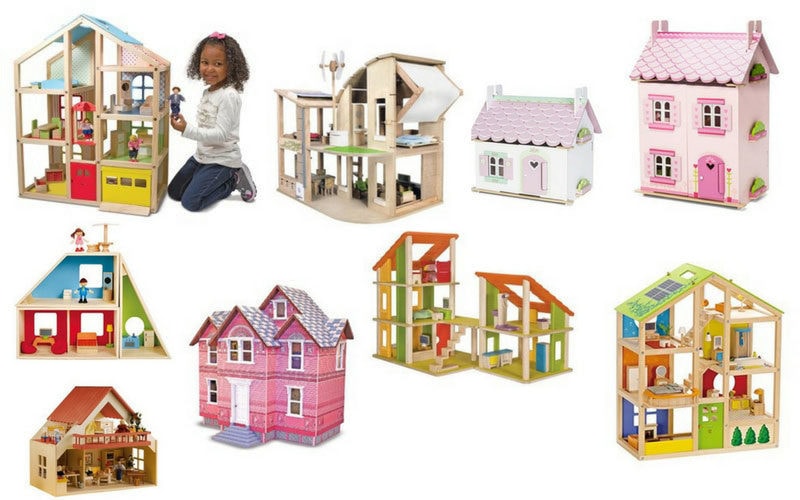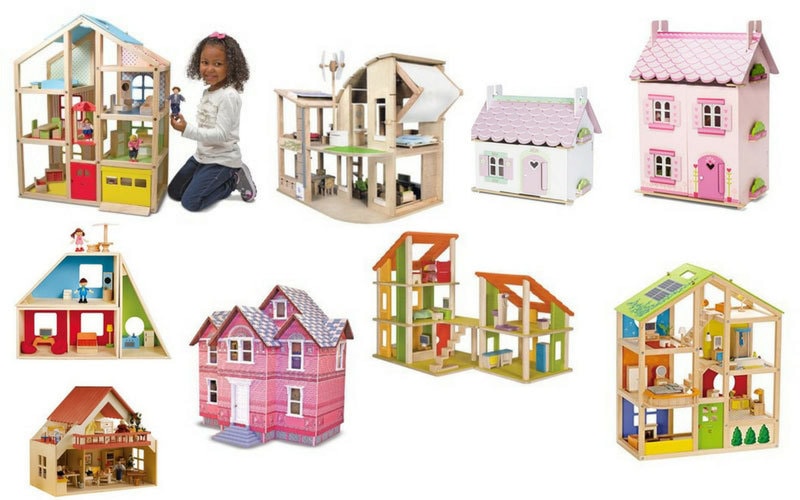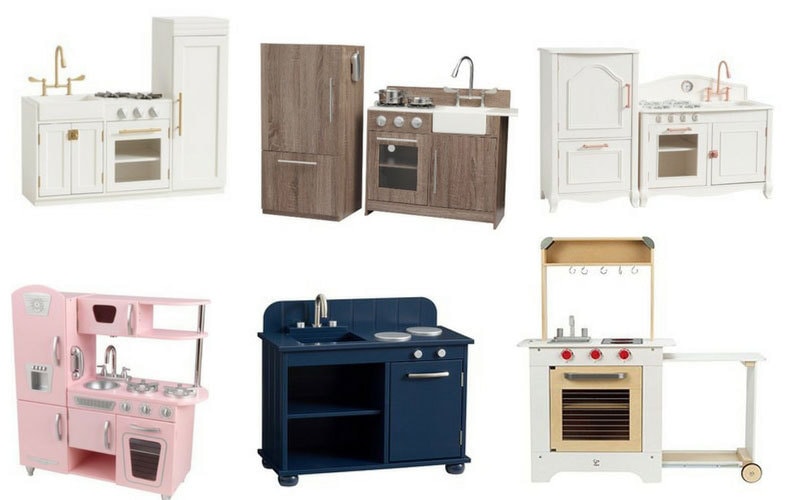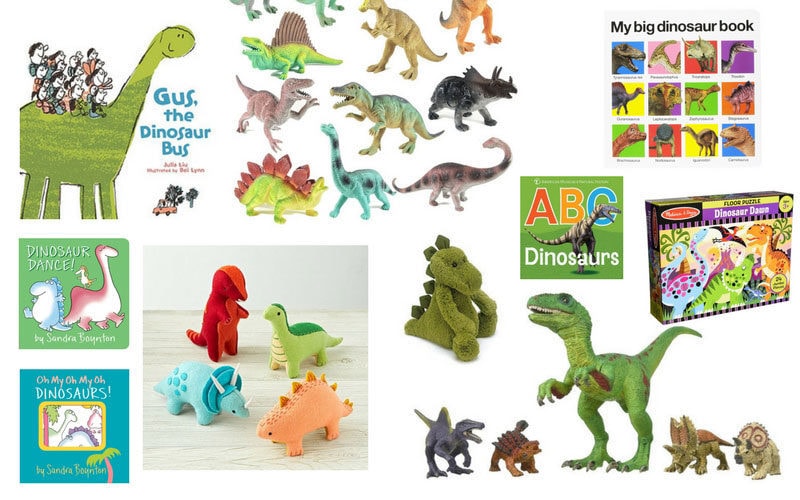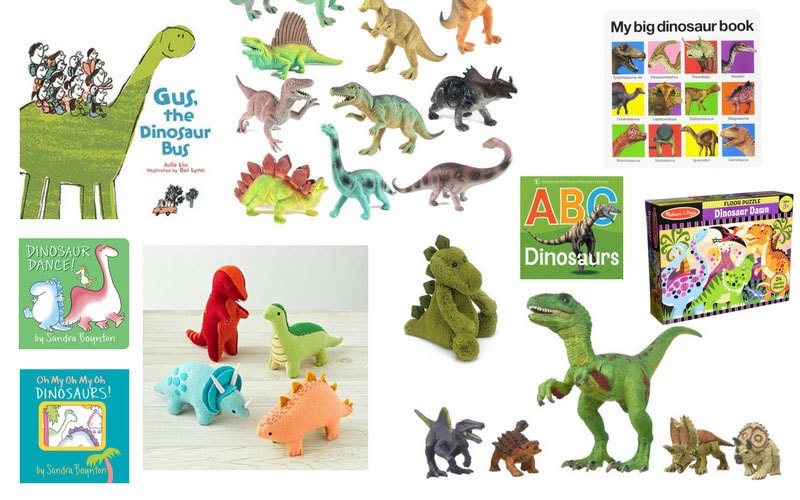 Best Dinosaur Toys for Dino Obsessed Boys