DIY Headboard: Make your own headboard in any size! Want to make a custom headboard for your bedroom but don't know where to start? That's where I was too! I knew what I wanted it to look like, but I didn't want to have one of those "looks good, but is really a piece of crap" headboards. You know the ones–the ones that are made out of a poster board. With my kids and their bed jumping shenanigans, well that wouldn't last long!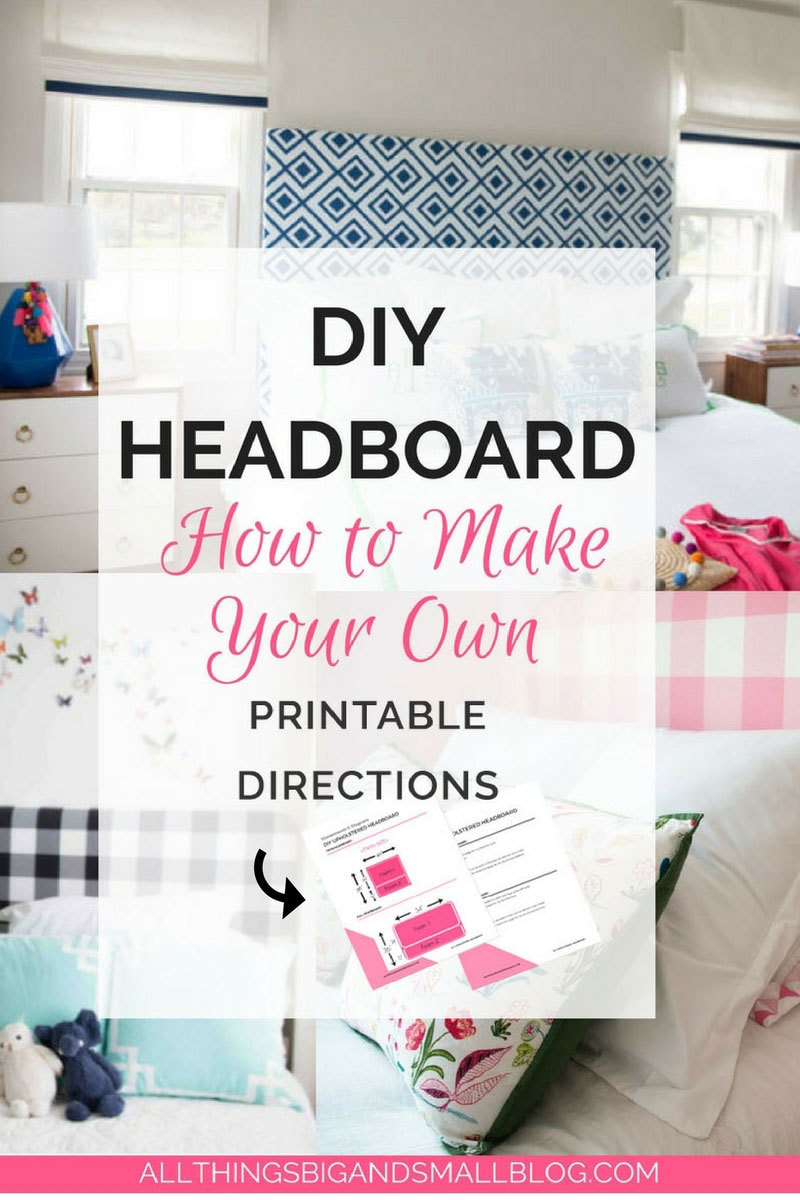 DIY HEADBOARD
WHAT YOU NEED:
*affiliate links have been used. To see my complete disclosure policy read here.
For any DIY Headboard project that involves fabric, you are going to want the following tools:
For detailed instructions and measurements download my Cheat Sheet!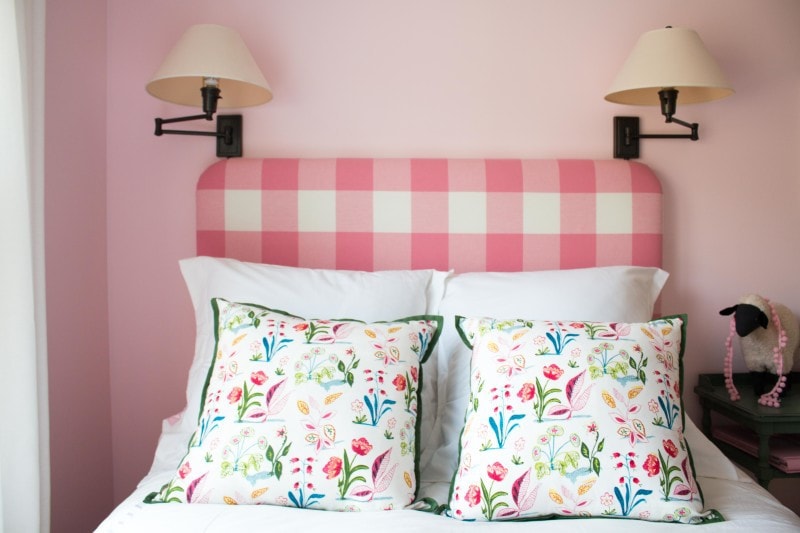 HOW MUCH IS IT GOING TO COST?
On average, these upholstered headboards cost about $100- $200 depending on the size and how much fabric and foam cushion you want. I always use 2″ foam, which can get expensive. If you wanted a less plush headboard, you could certainly use 1″ thick foam instead. Add a piece of plywood onto that which is about $40 (now, you will be able to use part of it for something else too!) Plus, you are going to need 1.5-3.5 yards of fabric depending on the size of the DIY Headboard you want to make–all of that adds up. Sometimes DIYing is not less expensive than buying one–I picked 24 of my favorite headboards under $200 here if you want!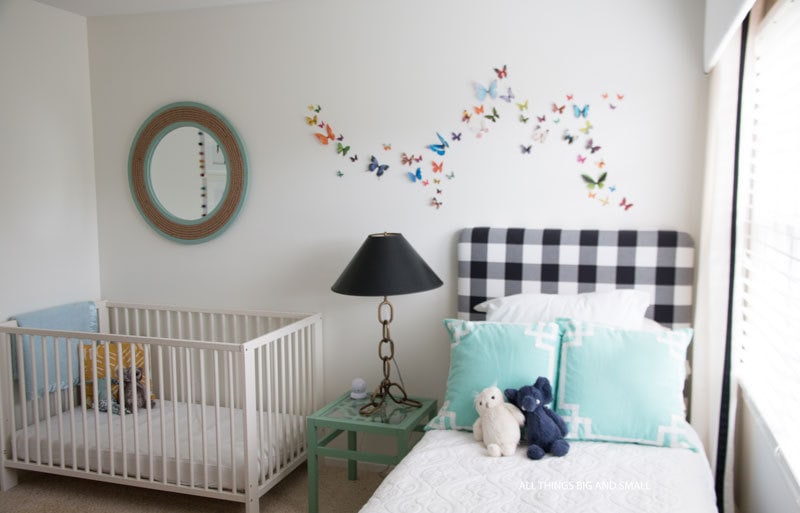 HOW TO SAVE MONEY: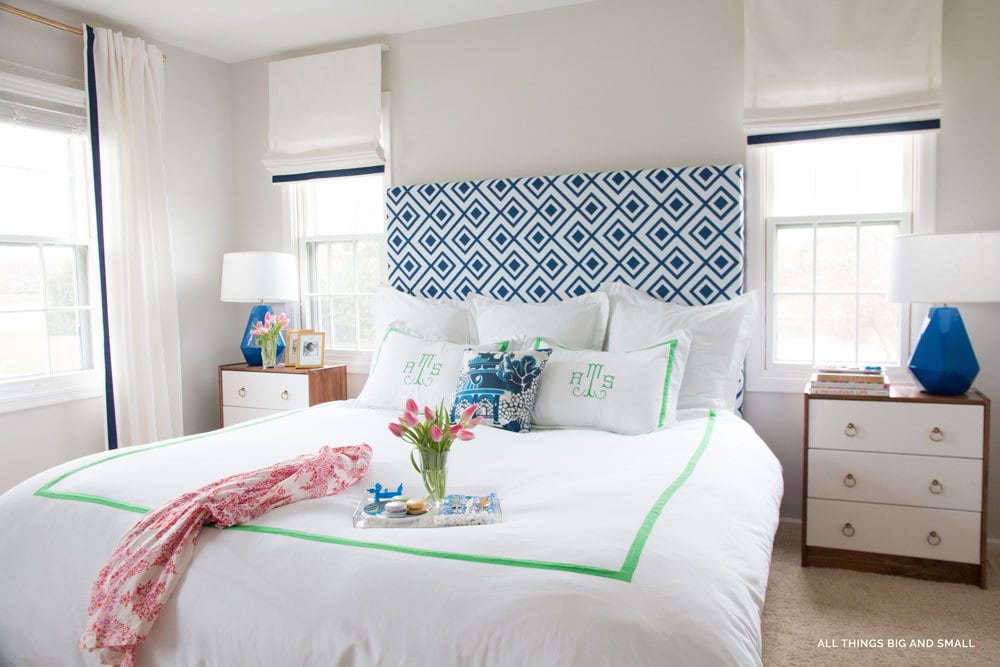 TIPS & TRICKS:
DETAILED INSTRUCTIONS FOR EACH SIZE DIY HEADBOARD: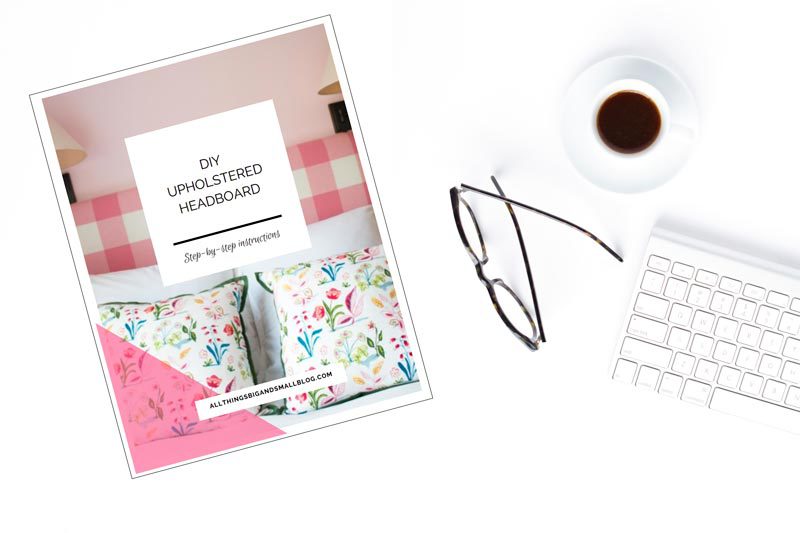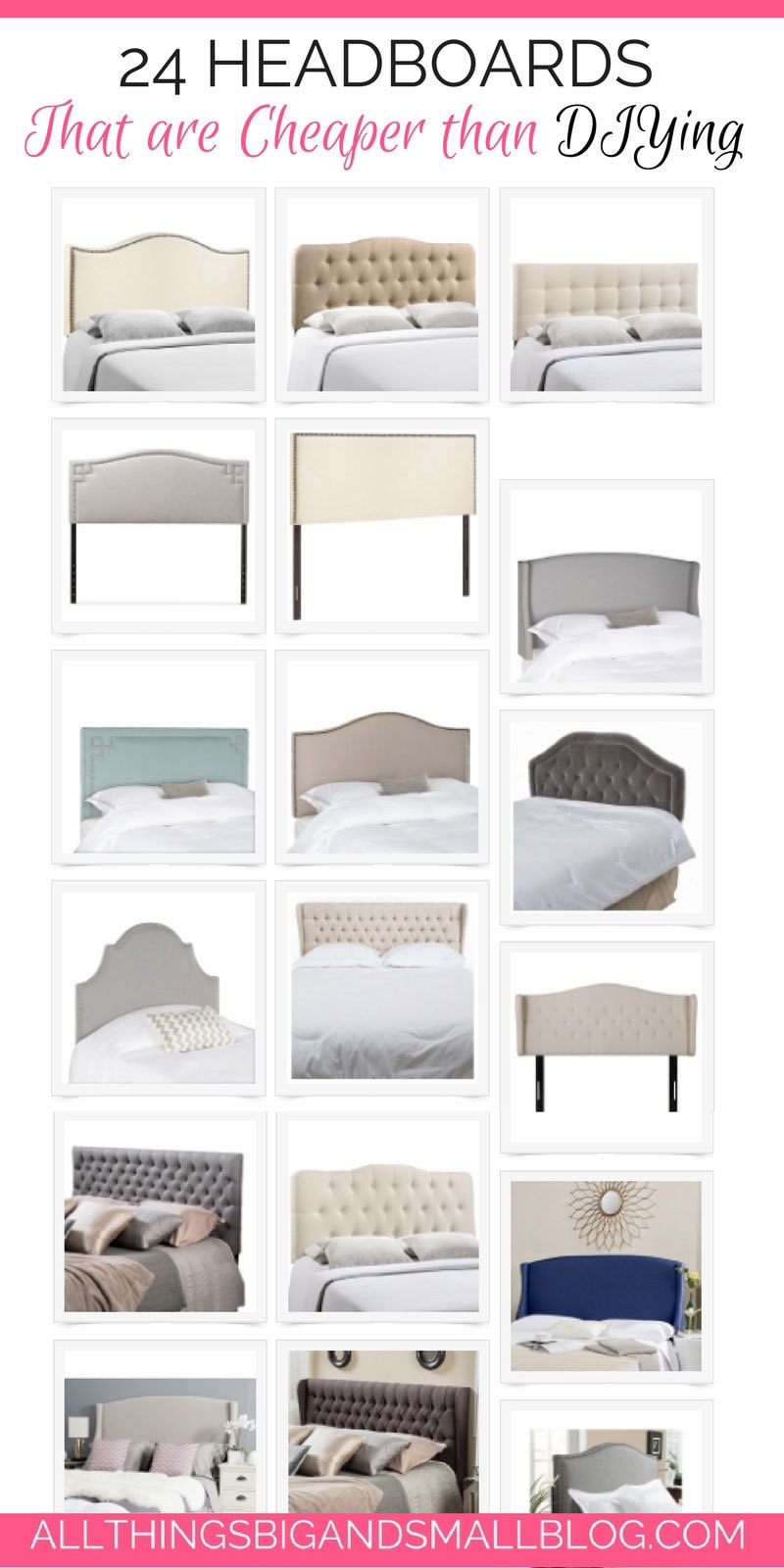 So that's it! Any size DIY Headboard you want, you can make! Happy DIYing and I can't wait to see your projects!